MIND.BODY.BREATH sessions are the app feature every busy mum needs
Mind.Body.Breath Sessions are a great way to help calm the mind and support your overall wellness as you are on your weight loss journey as part of the 28 Day Weight Loss Challenge.
Have you tried the MIND.BODY.BREATH sessions in the 28 Day Weight Loss Challenge app? These are an amazing way for you to look after your mind whilst you are looking after your body with the delicious recipes and other exercises available.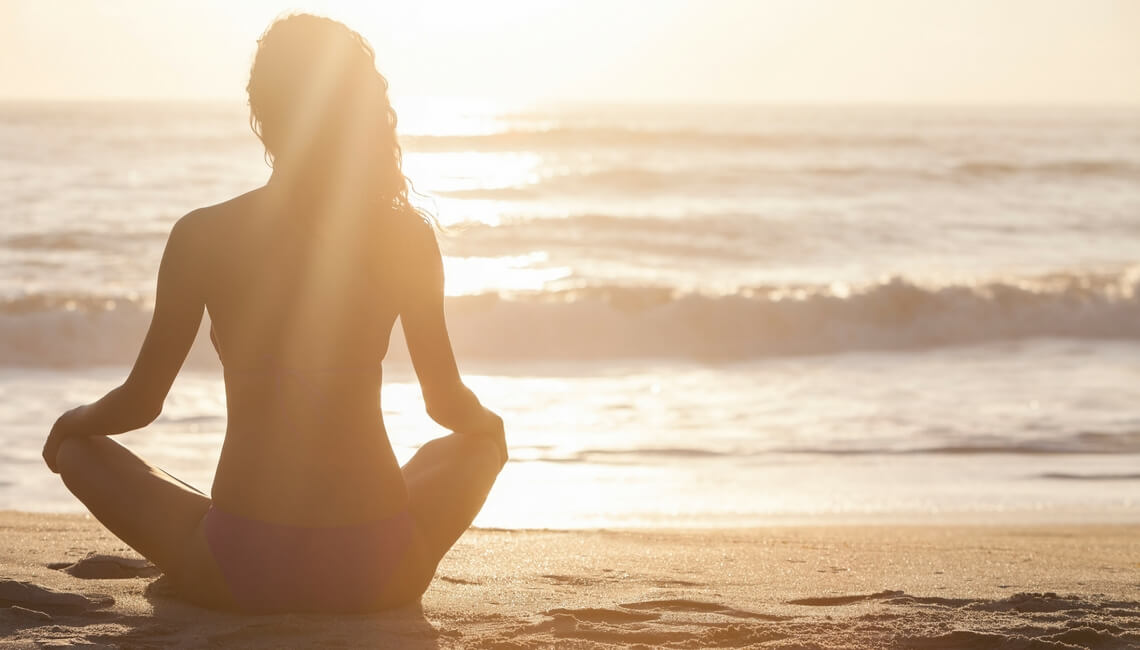 Let's talk Mind.Body.Breath Sessions
Along with DanceFit, Tabata, HIIT and all the other amazing exercises in the 28 Day Weight Loss Challenge App. We also have The Healthy Mummy MIND.BODY.BREATH sessions.
The Healthy Mummy MIND.BODY.BREATH sessions are designed to support mindful motherhood (and compliment your exercise program while following the 28 Day Weight Loss Challenge).
It is designed to help reduce stress and improve mood among pregnant women and early mums, enhance your connection with self-care practices and really thrive through the transformation of motherhood.
About The Healthy Mummy MIND.BODY.BREATH sessions
There is three Healthy Mummy MIND.BODY.BREATH sessions for you to choose from:
3 minute

5 minute

10 minute
All sessions begin with a MIND.BODY.BREATH warm-up, to get you settled and prepared.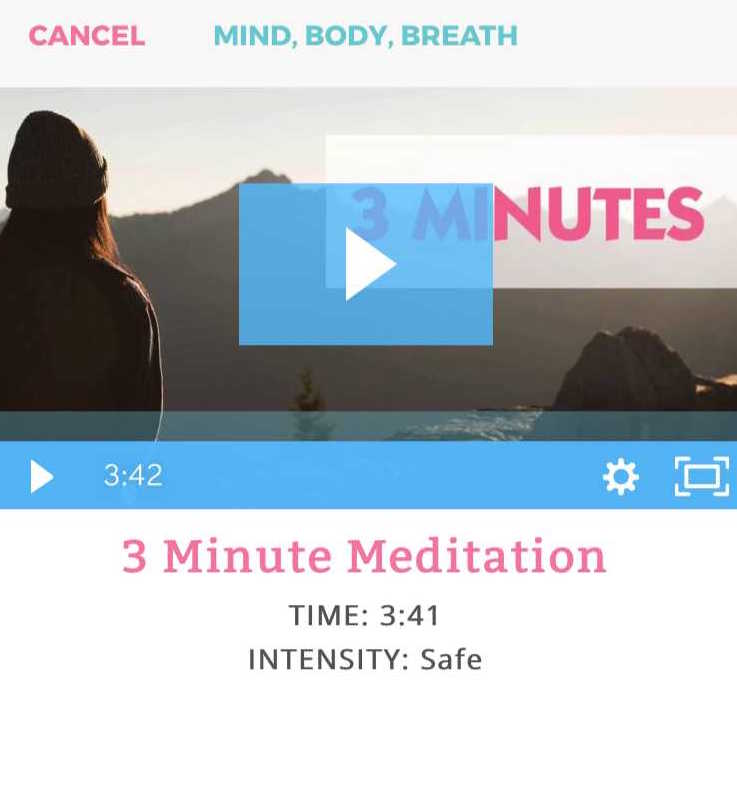 We recommend you begin your Healthy Mummy guided MIND.BODY.BREATH practice by doing it twice a week.
Start slow and gradually grow your practice so that it becomes a habit. Your aim is to be able to do it daily. Set a reminder for yourself as a morning or bedtime ritual. Find a time that works for you.
Bear in mind there is no perfect way to meditate. It is simply important that you are at peace, relaxed and happy you are doing it.
How to do a MIND.BODY.BREATH session
Choose a quiet space where you're not likely to be disturbed.

Sit or lie comfortably. Your posture makes a difference. Make sure you are relaxed, comfortable and steady. Sit or lie with your spine straight, keeping your shoulders and neck relaxed.

Close your eyes.

Clear your mind – let go of tension and stress and bring the mind and body into a state of calm and peace.

Concentrate on your flow of breath and on how your body moves with each inhalation and exhalation.

Focus on the guided MIND.BODY.BREATH session or visualise an object or focal point.

Continue to breathe.  Deep breathing in and out helps to steady the rhythm of the breath and leads the mind into a peaceful, meditative state.

Smile when you are done and be grateful that you had this time to yourself.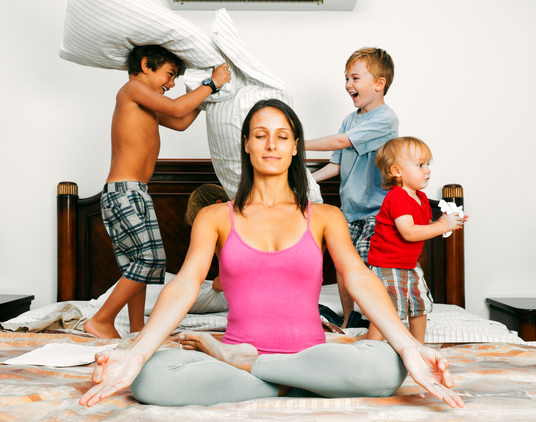 What is MIND.BODY.BREATH?
MIND.BODY.BREATH means awareness.
It is a state of deep peace that occurs when the mind is calm and silent. We are often so busy we feel there is no time to stop and meditate! MIND.BODY.BREATH actually gives you more time by making your mind calmer and more focused.
You can do it anywhere. Sitting whilst doing a MIND.BODY.BREATH session is the best place to start.
How to find the MIND.BODY.BREATH SESSIONS in the Challenge App?
TOUCH

EXERCISE

AT THE BOTTOM OF THE APP HOME PAGE

SELECT

MIND.BODY.BREATH

FROM THE EXERCISE MENU

ENSURE YOU TOUCH THE

HOW TO COMPLETE THIS WORKOUT

TO READ & UNDERSTAND HOW IT WORKS & WILL BENEFIT YOUR EXERCISE ROUTINE

WORK THROUGH EACH MIND.BODY.BREATH SESSION AS THEY ARE LISTED IN THE APP

MAKE SURE YOU TOUCH THE

RECORD THIS WORKOUT

BUTTON ONCE YOU HAVE COMPLETED THE SESSION, SO IT REGISTERS AGAINST YOUR ACTIVITY
Read more about the benefits of taking time out.
Have you tried a week of zen? Here's how you can do it!
Love the SOUND of these sessions but NOT a Challenge Member?
Not a Challenge member yet but LOVE the sound of these calming, relaxing MIND.BODY.BREATH sessions – then be sure to check out our 28 Day Weight Loss Challenge.
Mind.Body.Breath sessions are available to ALL CHALLENGE MEMBERS!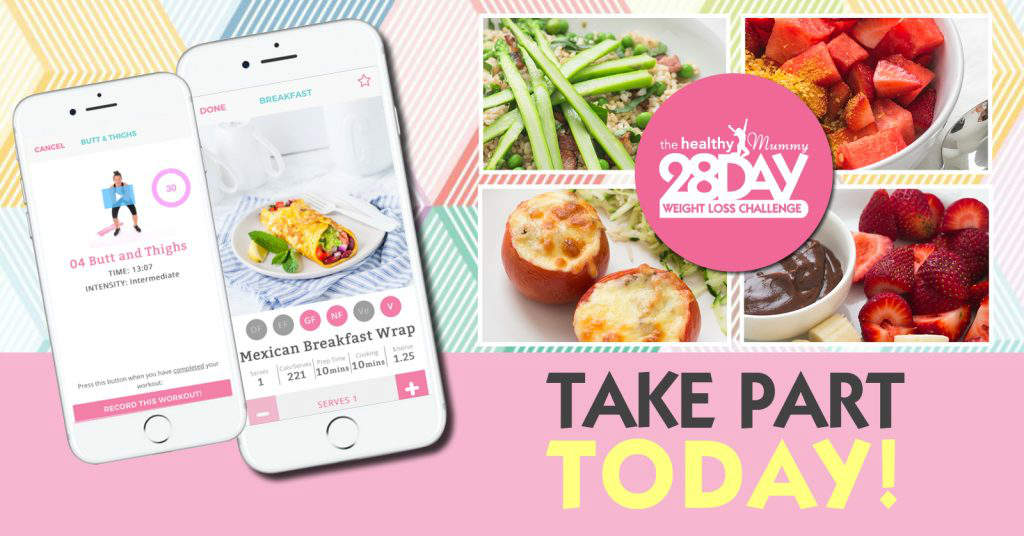 Our 28 Day Weight Loss Challenge, in particular, has been able to help mums lose their baby weight, tackle their health and HIT their weight loss goals.
Our Challenge includes:
28 days of at home exercise routines (no gym needed) – with video instruction
New CHALLENGE THEME each month – so you'll NEVER get bored
Customisable and breastfeeding friendly meal plans
Time-efficient exercises for busy mums – under 30 mins
Challenge combines Pilates exercises with interval and circuit training (HIIT)
Suitable for basic to advanced fitness levels
Home to thousands of EASY-TO-MAKE recipes!
You can learn MORE about our 28 Day Weight Loss Challenge here.