We are now calling out for entries for mums on our plans/using our products to become our Motivating Mums in  November. And you can see some past Motivating Mums here too– and EVERY one of them has had big weight loss and health benefits from being a Motivating Mum too!
The mums who are selected to be our Motivating Mums in November will be inspiring and motivating thousands of other mums and helping them to reach their healthy eating and weight loss goals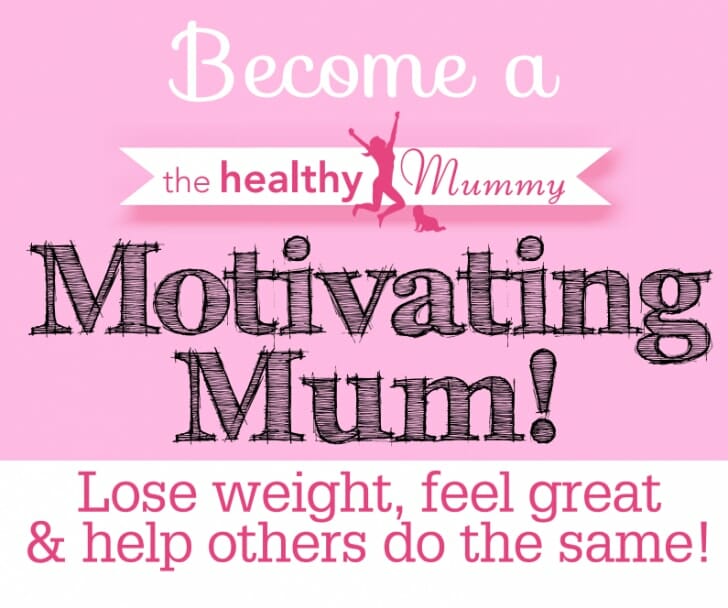 So what's involved?
You need to have been using the Healthy Mummy plans/products and already have a great weight loss success story to share with mums that will inspire them to makeover their diet and exercise lifestyle so they too can achieve what you have achieved
You will then have a list of Motivating Mum duties to do over November which involve sharing your exercise, recipes and smoothie photos across various social media and we will outline this in your Motivating Mum duties document if you are selected
What is in it for you?
If you are selected you will be sent 3 Healthy Mummy Smoothies, 1 x Packs Chocolate Almonds and if you have not already purchased the DVD, Summer Cook Book, Chocolate & Baking Cookbook, Calorie Bible and 28 Day Plan these will also been sent to you – we want you to have the FULL WORKS to be a Motivating Mum!
Plus if you have not yet joined the 28 Day Challenge you will have access to this