Mum looks absolutely gorgeous on her wedding day after jumping on health bandwagon
Jemma Probert looked absolutely stunning on her wedding day! A few months ago she signed up to the Challenge to get into shape for her big day.
Jemma Probert looked absolutely stunning on her wedding day!
The mum-of-one, from central Queensland, reveals she signed up to the 28 Day Weight Loss Challenge a few months ago to get into shape for her big day.
"My biggest fear was looking horrible and fat on my wedding day," she says.
"I got married a couple weeks ago and even tho I was not at the weight I wanted to be after receiving the photos, I am so proud of how far I have come and well I'm so happy with the photos and how I looked."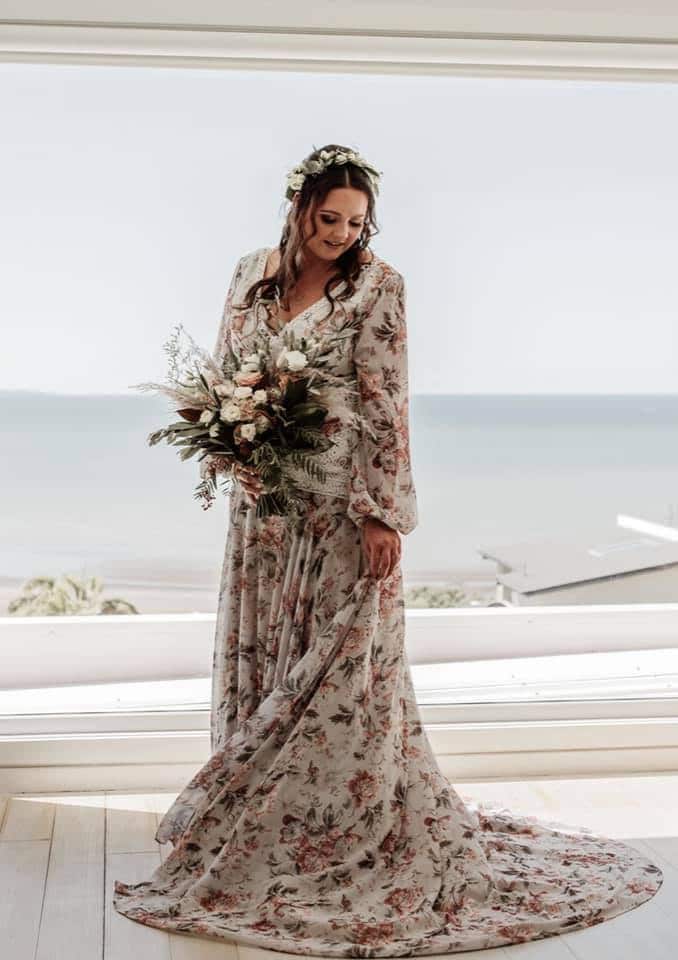 Jemma looked gorgeous on her wedding day after losing 7kg in four months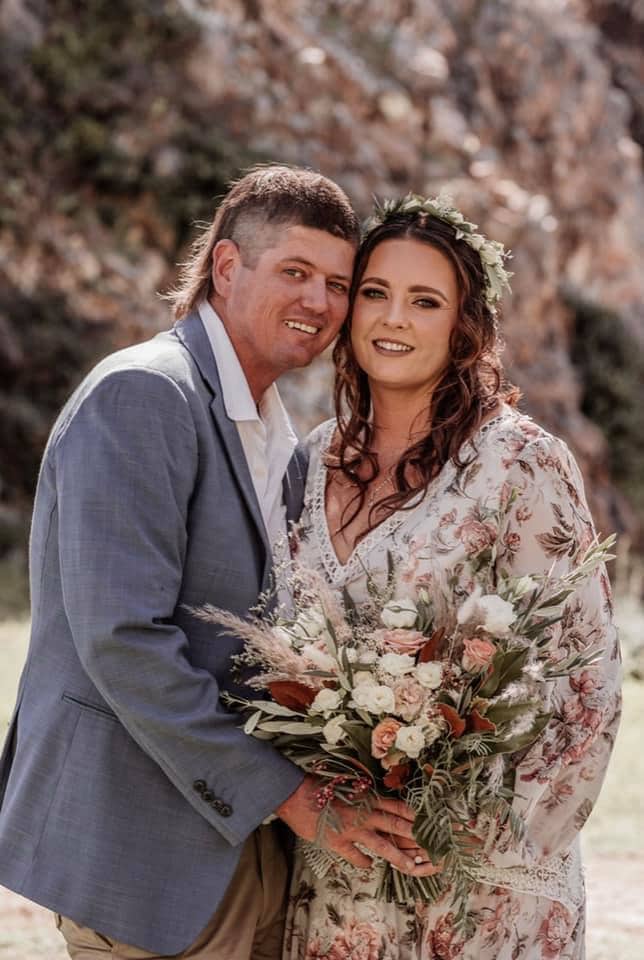 While Jemma says there's more she wants to lose, she is still so proud of herself and is happy to hang these photos on her walls.
In fact, she's dropped two dress sizes and she says she's sleeping better and now has more motivation.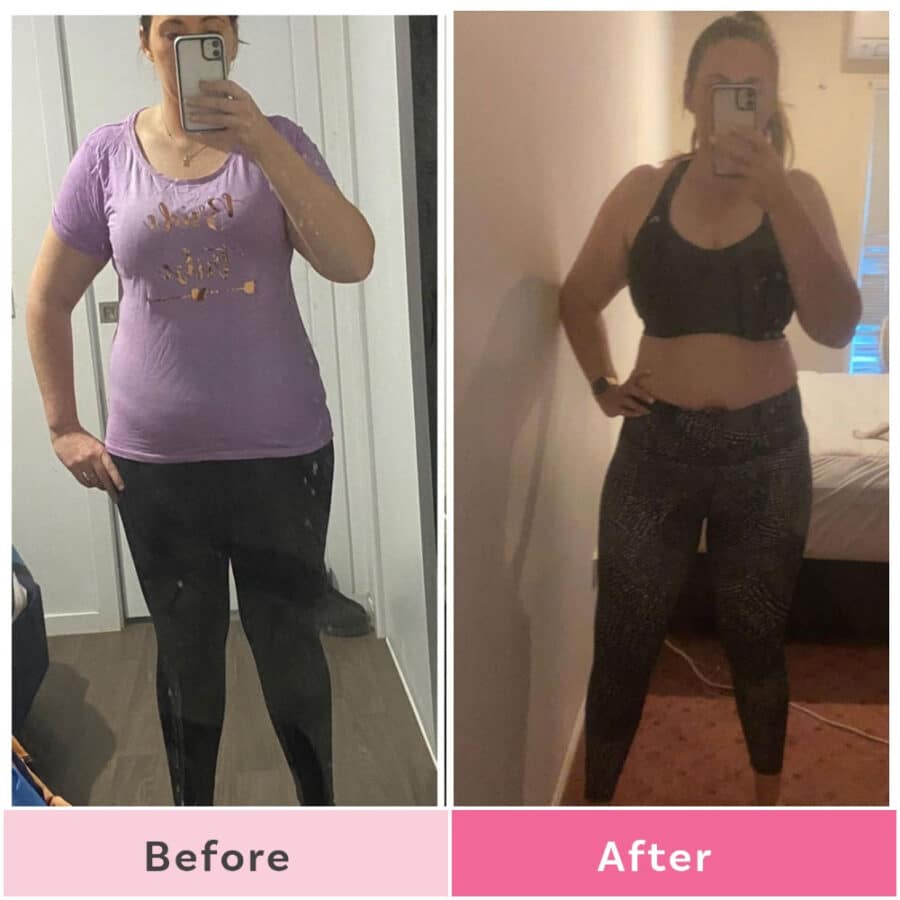 "When I started my journey with The Healthy Mummy I was feeling the lowest of lows with my weight and my health. I had just got engaged and even though it should have been the happiest time of my life I was so worried about how I was going to look in a wedding dress.
After a month on the Healthy Mummy I started noticing a difference in my weight and in my health I was no longer looking at sweet food I was no longer emotional eating."
"Healthy eating and exercise has helped me feel better not only in myself but in my mind not feeling so depressed anymore," she says.
Jemma admits that getting on top of her health goals meant the process of finding the right dress for her big day was no longer something to dread.
She says, "When I went wedding dress shopping I was no longer scared about trying on dresses and when I found the one I couldn't wait to get married. My wedding day was perfect and I couldn't have felt better and more confident even though I am not my ideal weight."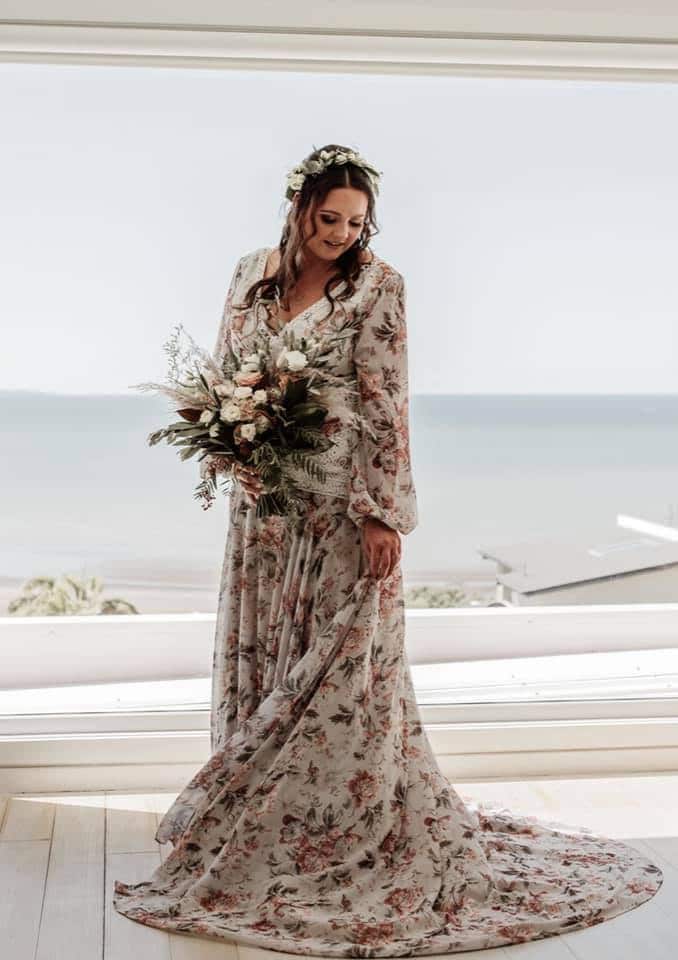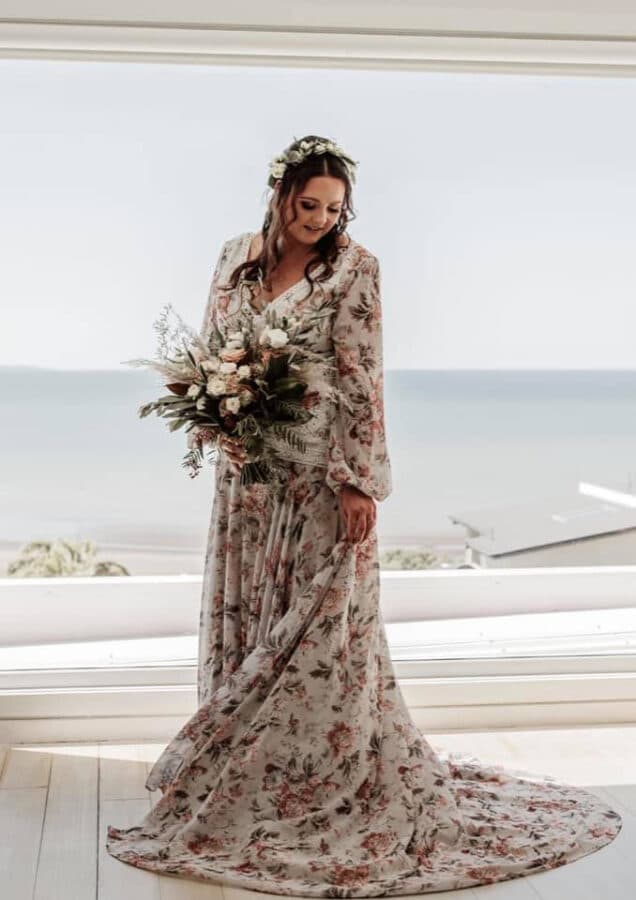 "I am so happy and proud to finally hang some photos up on the walls. The Healthy Mummy to me now is not a diet it's a lifestyle it has changed not only my view on food but my families too. I can't wait to continue my journey with The Healthy Mummy and reach my goals."
What Jemma eats in a day:
"I drink the Healthy Mummy smoothies and I have been taking the Apple Cider Vinegar tablets."
Breakfast
"I have been having bacon egg wraps for breakfast or a yoghurt fruit bowl"
Lunch
"I usually make enough dinner the night before for lunches eg left over sweet potato lasagne and salad."
Dinner
"We love the curries and the slow-cooked meals."
Snacks
"Love the snickers slice and the gut friendly caramel slice."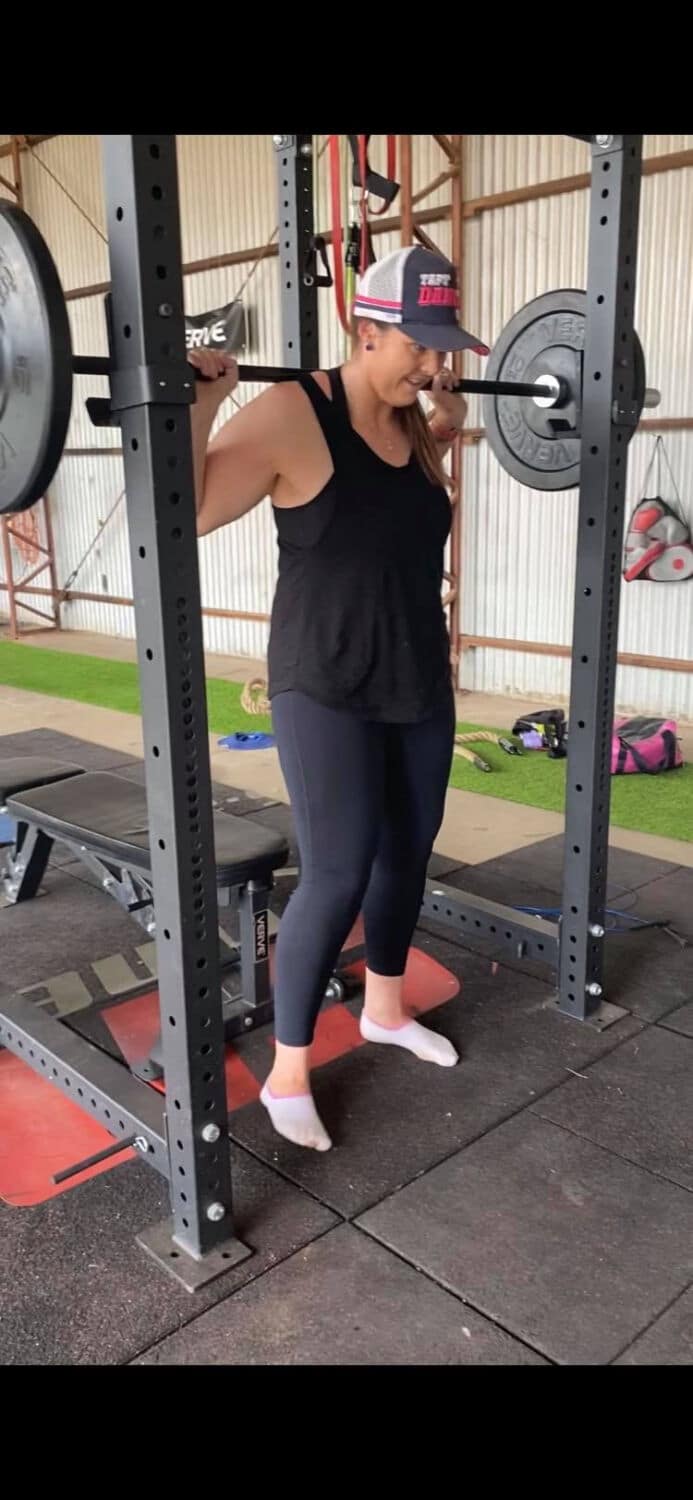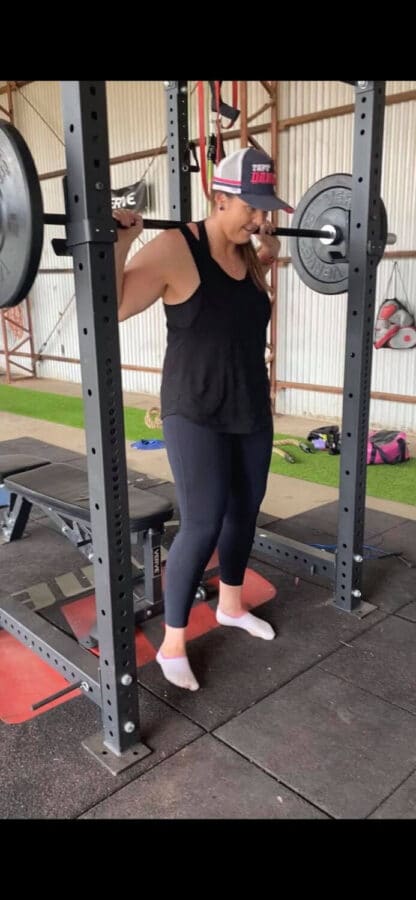 Exercise
"I workout with a PT two times a week then I also go for a jog or walk two times a week and do a workout from the Challenge app once a week and sometimes on weekends. I love the workouts with weights."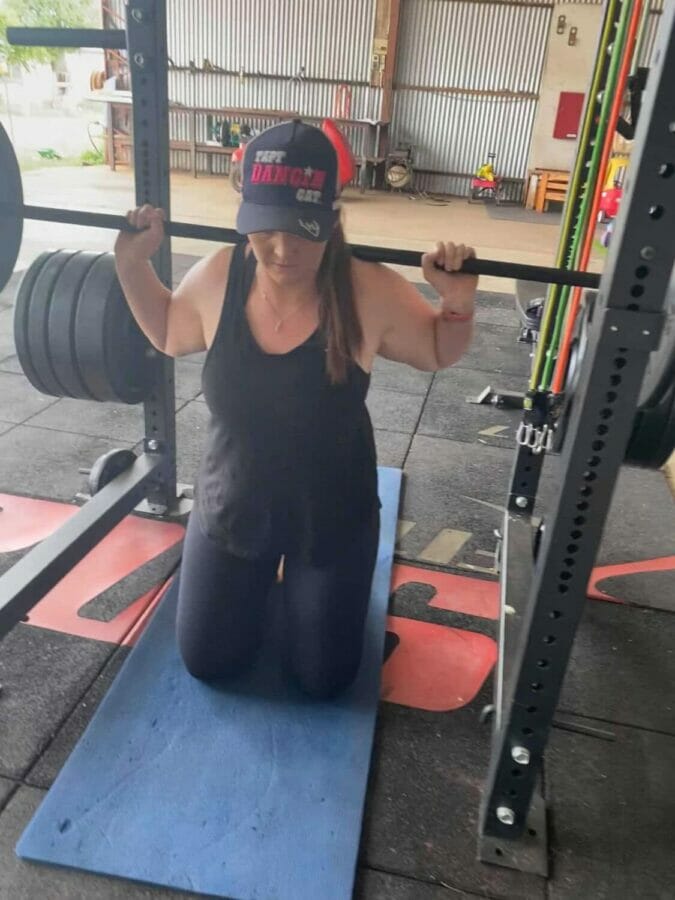 Jemma's tips for success
1. Start off small making one change at a time
2. When you think you can't do something, a 10min exercise will just refresh your mind and body
3. Remember your doing this for you no one else
4. Stay positive. Love and never compare yourself to anyone else
5. Remember all bodies all work differently
Join Jemma on the 28 Day Weight Loss Challenge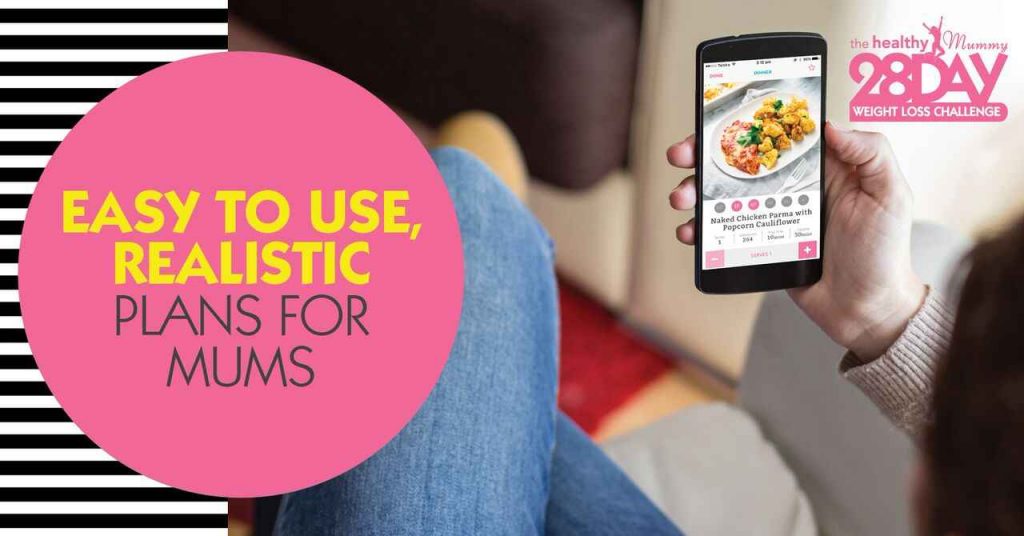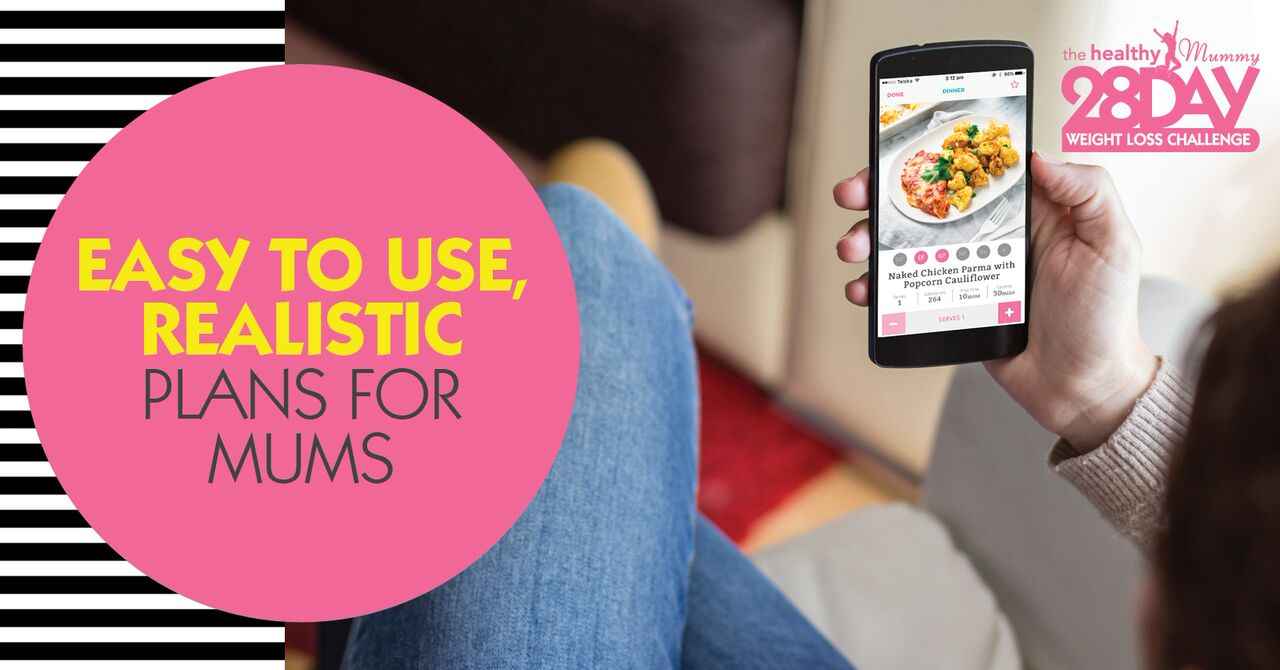 If you are inspired by Cicily's before and after pics and want to take charge of your own health and weight – then join our 28 Day Weight Loss Challenge TODAY.
With more than 3,500 delicious (and healthy) recipes, 350 exercises & 24/7 support – the 28 Day Weight Loss Challenge  is designed (and proven) to help busy mums like you lose weight!
To learn more about our challenge OR to join – click here.
To support your weight loss, The Healthy Mummy also has a range of delicious and good-for-you smoothies.