This mum beat the bloated feeling and now feels more energised than ever before
Lisa Moore was feeling bloated and lethargic before she signed up to the 28 Day Weight Loss Challenge.
Lisa Moore was feeling bloated and lethargic before she signed up to the 28 Day Weight Loss Challenge.
"I'm not a big person but I was gaining a lot of weight in my belly torso range and feeling bloated all the time," she says.
"I don't really know how much weight I have lost but I just know from the pictures I can see results. I am feeling healthier and happier in myself."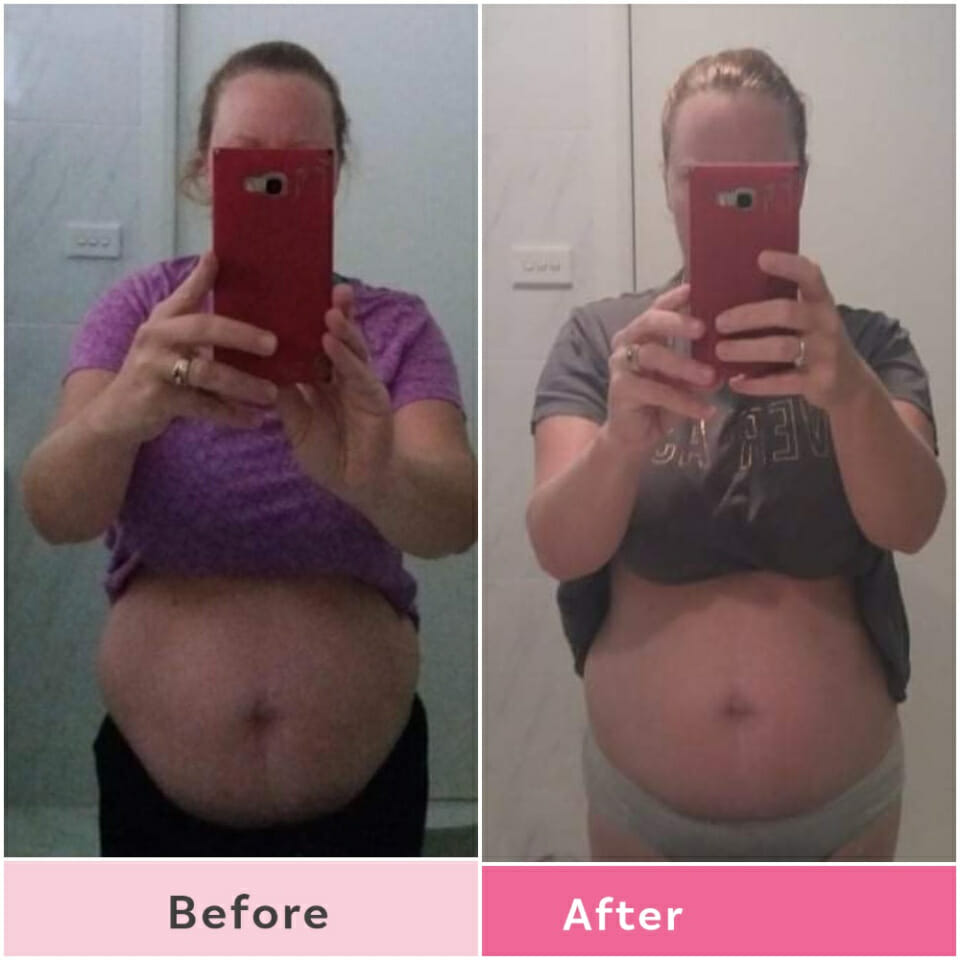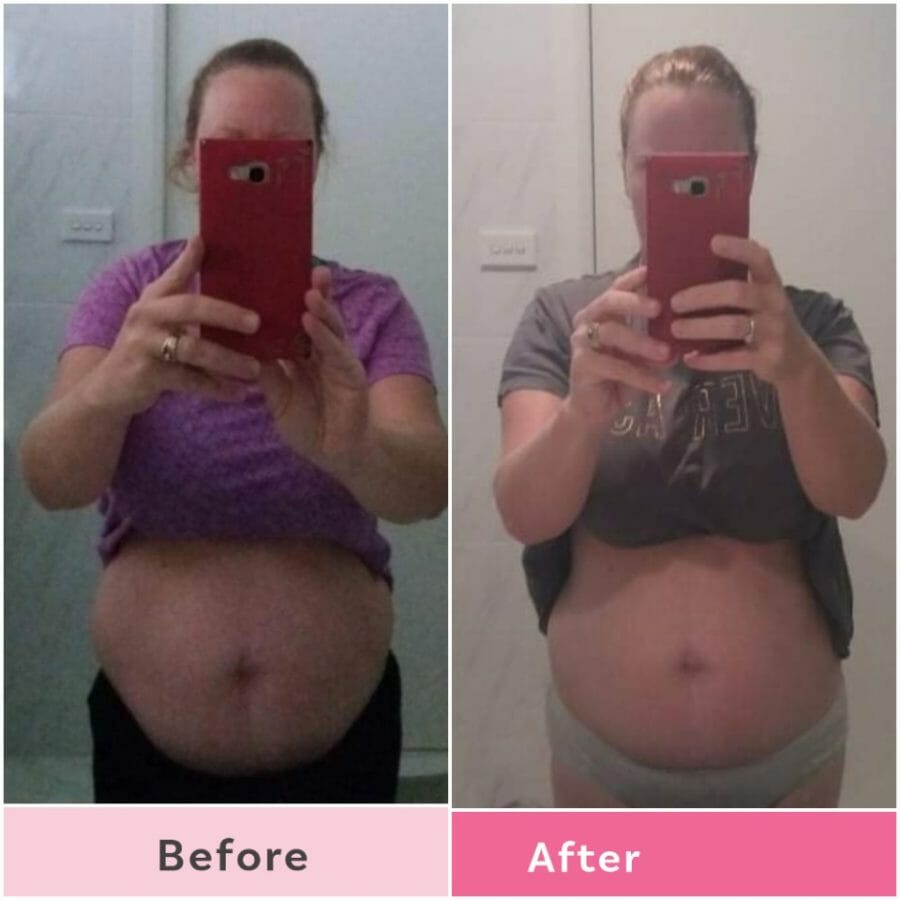 This mum now feels less bloated and more energised
A friend of Lisa's had already signed up to The Healthy Mummy app and lost weight and that's how she came across the program.
"I also had a friend/ work colleague that had lost a lot of weight and I asked her how she said the Healthy Mummy app. 
"I signed up and I bought The Healthy Mummy smoothies. I started to try some healthy meals and exercises and tracked my calories each day.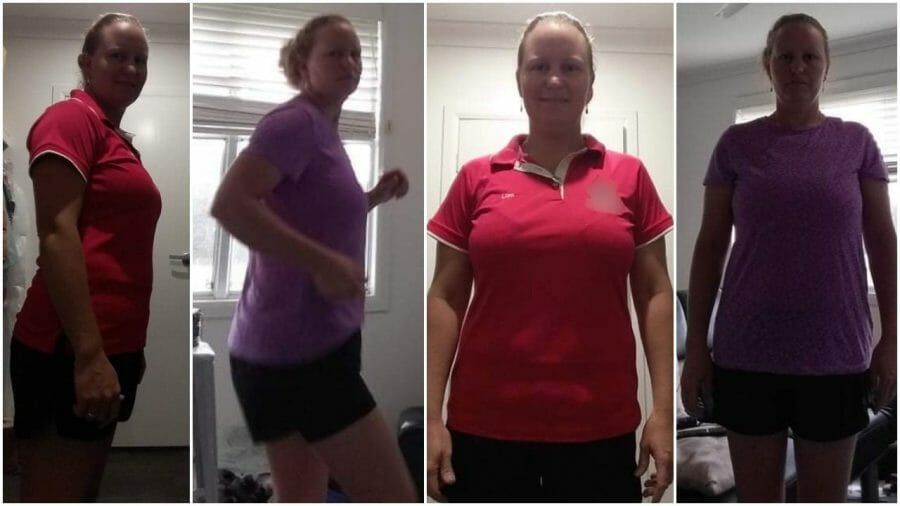 The 38-year-old mum-of-three was determined to do something about her belly and she's noticed a big difference.
"I have seen lots of health benefits I don't feel bloated anymore and just feel better in myself to be more energised," she says.
"I am seeing results in my looks in the belly region. I still have a belly, but I feel my clothes fit better and I feel more happier when getting dressed."
Other Healthy Mummy products Lisa uses
Healthy Mummy smoothies
Apple Cider Vinegar
Metabolism Tablets
"I drink the Healthy Mummy smoothies I am having 1-2 a day and have just received the Apple Cider Vinegar and Metabolism Tablets," says Lisa.
"I have been doing the belly workouts which are great. I also do my running on my Wii fit of a morning and try to get out for a walk on the weekends."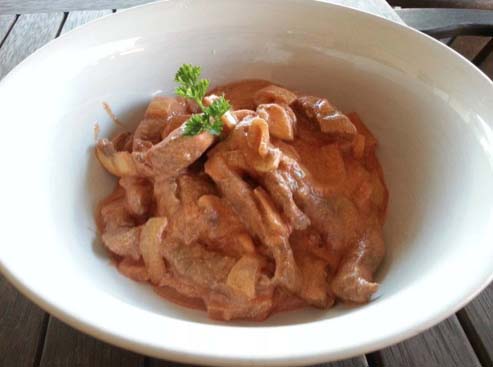 Lisa's favourite snacks and meals 
Mustard steak
Green Curry Fish
Bolognese Stroganoff
Zucchini Quiche
"I eat healthy snacks. I have made some banana bread and bliss balls for snacks," she says.
"Lunch it's a zucchini quiche, salad, or yoghurt. I have swapped potatoes mash for sweet potato mash. White Rice for Brown rice. And just eating more veggies with my meals.
"I love having a healthy breakfast like avocado and poached egg in rye bread. I also have tried the peanut butter and banana on rye. 
"The advice to others is to just keep motivated and determined to eat healthy and exercise and it will pay off. Everybody is different and it takes different times. But motivation is key."
Join Lisa on the 28 Day Weight Loss Challenge!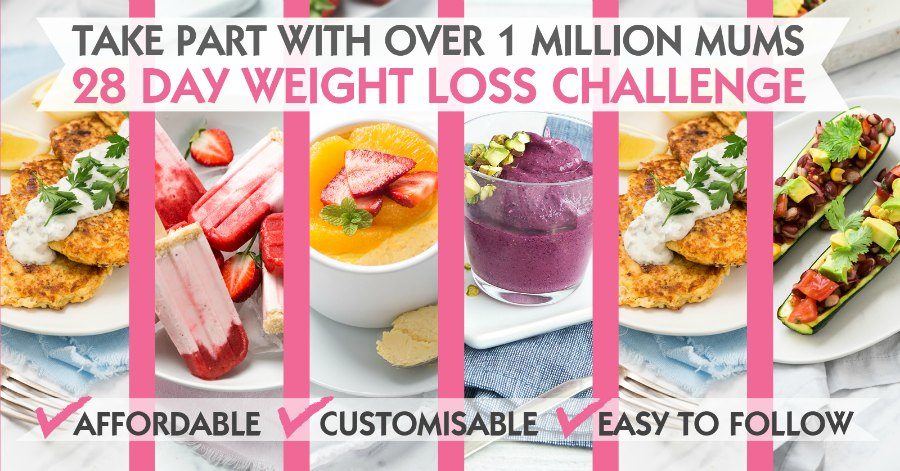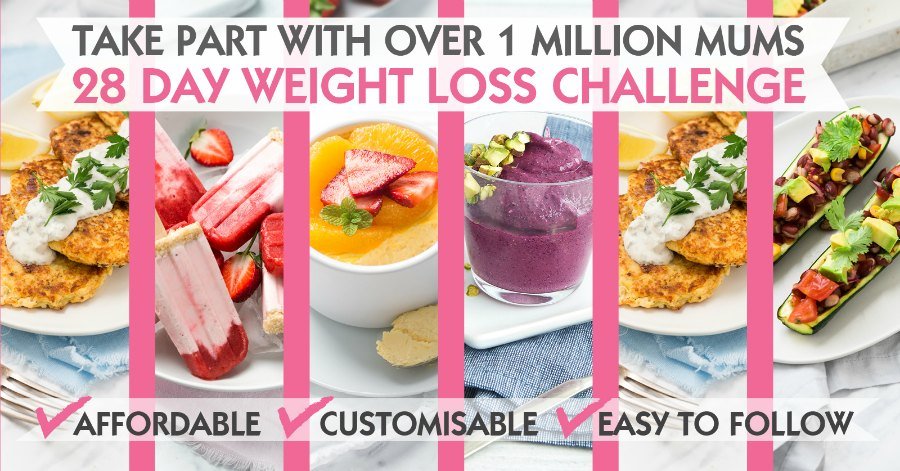 This Challenge is also loaded with tips on how to beat the winter food cravings and stay motivated and inspired. With over 4,500 recipes and 500 exercise videos all in our handy app.