Mum boosts her metabolism by eating breakfast EVERY day and loses over 19kg!
Some people may seem naturally blessed with a fast metabolism and an effortlessly sleek physique, while others complain of a slow metabolism and associated weight issues.
However, no matter where you fall on the latter, there are a heap of easy ways (and things to do – like join the 28 Day Weight Loss Challenge) to kickstart your metabolism, just as this mum has discovered.
In fact, by just making sure she has brekkie every single day, she has not only managed to boost her metabolism but she's also lost over 19kg!
Skipping meals is a no no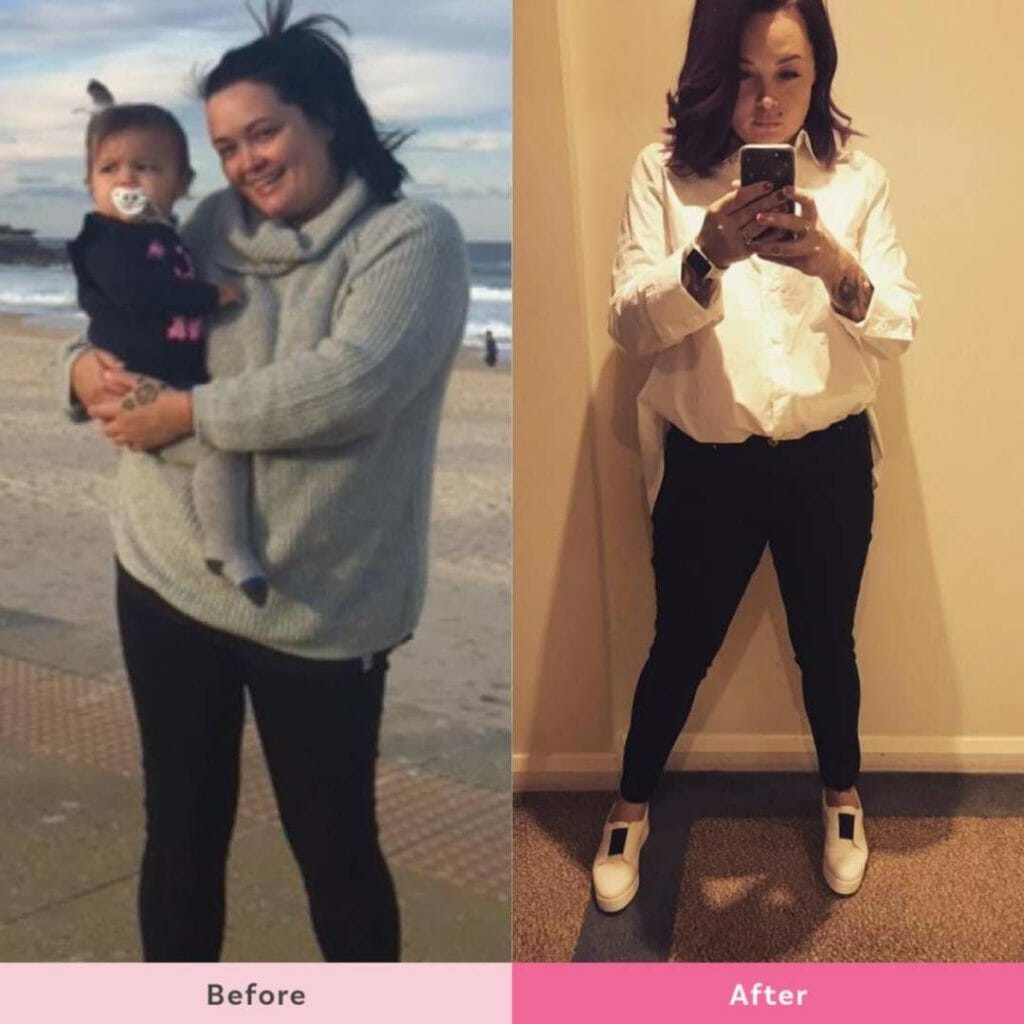 Jacoby Hall has lost 19kgs* and dropped three dress sizes with the 28 Day Weight Loss Challenges and drinking The Healthy Mummy Smoothies.
"Before starting the 28 Day Weight Loss Challenge and getting my nutrition on point, I would miss breakfast," she admits.
"My partner works away, and I would get caught up in looking after my daughter and getting things around the house done, but I would forget to eat!"
Jacoby says by the time 11am would roll around, she would be starving. As a result, she would make horrible food choices – which would have a knock on effect for the rest of the day.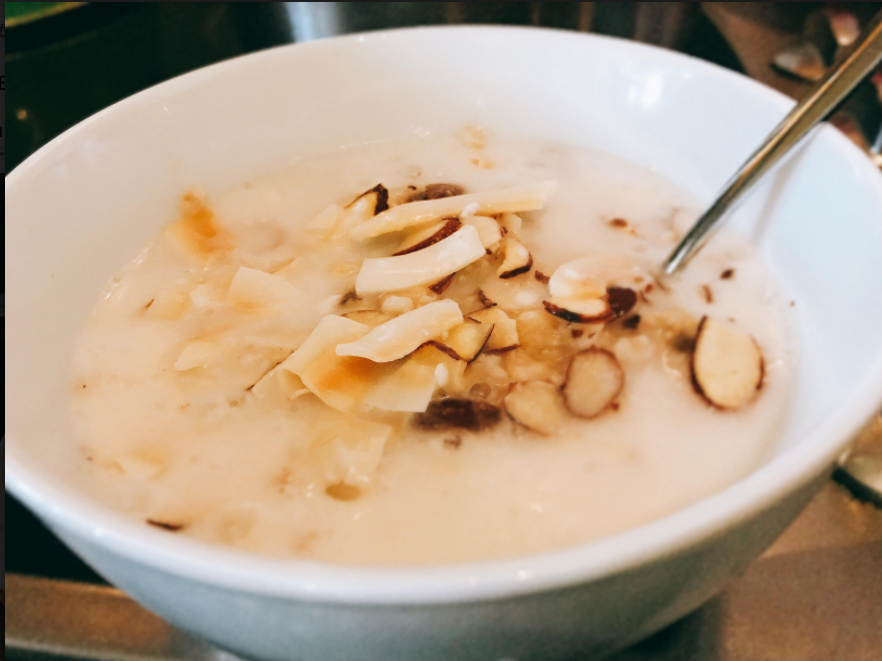 You can find this Apple Pecan Porridge (Jacoby's used almond flakes instead) recipe on the 28 Day Weight Loss Challenge recipe hub. Click here for more info.
Making an effort to eat breakfast
After signing up to the 28 Day Weight Loss Challenge, Jacoby says she learnt the importance of eating regularly and following a healthy meal plan.
She says, "The first thing I did was make an effort with my breakfast.
"I saw all the ladies on the Healthy Mummy Facebook Support Groups sharing their pics of the yummy breakfast recipes from the Challenge hub, and I couldn't wait to make mine.
"I knew it would boost my metabolism, and stop me feeling so hungry all of the time."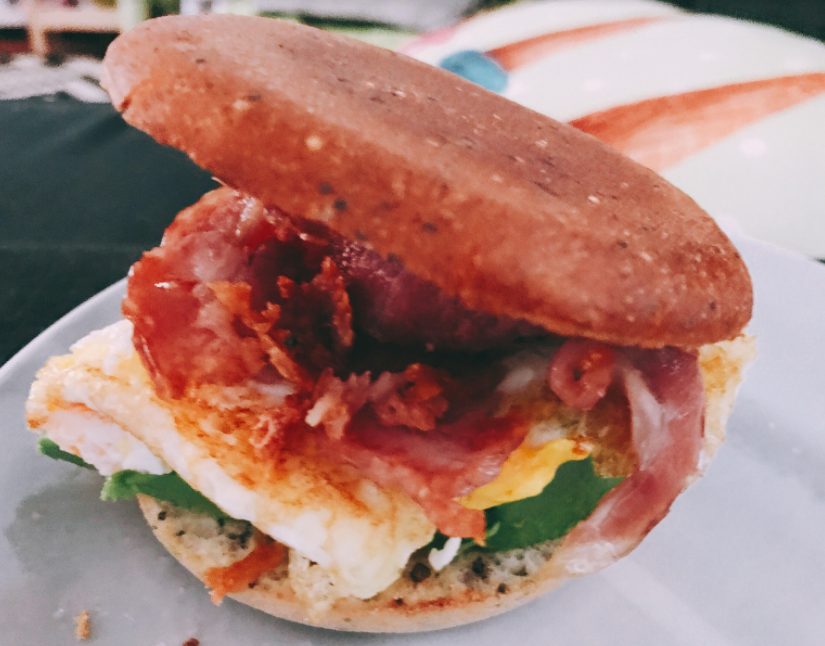 You can find this healthy Bacon, Spinach and Egg Roll recipe on the 28 Day Weight Loss Challenge recipe hub. Click here for more info.
Jacoby started making breakfast every day, and in just one month she dropped 5 kilos. And soon even more weight started falling off!
"I've now lost over 19 kilos following The Healthy Mummy meal plans and recipes for breakfasts and drinking the smoothies," she says.
"Eating more has helped me lose weight, and it's all thanks to The Healthy Mummy!"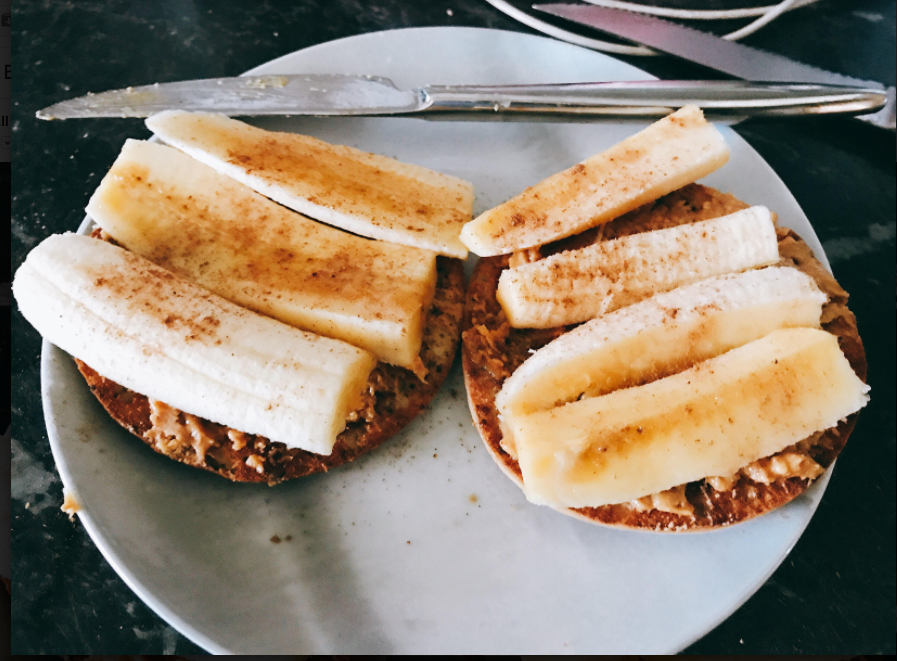 Other ways to boost your metabolism
Eating small regular meals across the day will aid digestion, placing less strain on the body than eating larger meals.

Changing your style of eating. Whole foods, fresh fruits and vegetables, good fats and organic and plant-based proteins will naturally bring you into balance.
Eat probiotic foods to nurture beneficial gut bacteria, helping reduce inflammation and bloating.
Keep your blood sugar stable by consuming low-to-medium-GI foods, and not leaving long breaks between meals.
Remember, weight gain is generally a result of the choices you have made, and so too is weight loss. To have a long-lasting healthy weight loss, these new decisions need to be made permanently and with an open heart.
Try our Metabolism Support Tablets! Formulated with nutrients involved in energy production and the metabolism of carbohydrates, proteins and fats in the body. Get yours here!
Join the 28 Day Weight Loss Challenge!
Jacoby's awesome 19kg weight loss story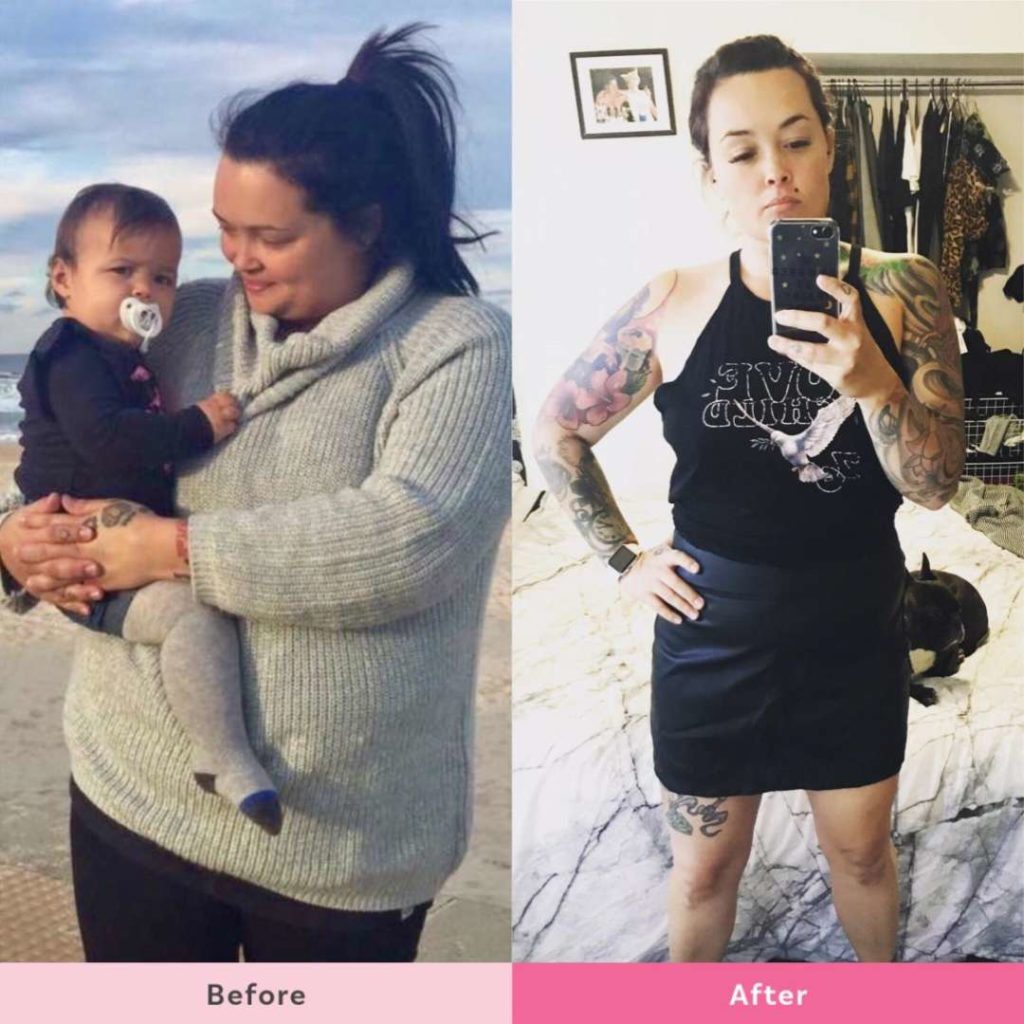 Jacoby has been able to do more than boost her metabolism on the 28 Day Weight Loss Challenge. The inspiring mum says The Healthy Mummy helped her overcome both postnatal depression and post traumatic stress disorder (due to a difficult birth).
"In 2014, I experienced a really hard labour with my daughter, it sent me down a downward spiral," she says.
"I literally couldn't breathe somedays. Six months later my fiancé left me. I had postnatal depression [PND] and post traumatic stress disorder [PSTD] and didn't want him to touch me or look at me.
"I was angry, sad and downtrodden. When I found The Healthy Mummy and all the beautiful ladies getting some many results and all their confidence, I realised I could be one of them. I no longer suffer PND or PTSD.
"I got through by getting a healthy mindset. I made the best changes to be a better mum and a better partner.
"I still hit lows in my life but I can handle them now. It's the best tool to be given. Being able to handle circumstances out of your control, positively and to have the confidence to face and overcome all your struggles, weight, mindset and all the other bits and pieces in life."
Want some help to boost your metabolism and kickstart your weight loss? Try our HIIT workouts for Free!!!
Join the 28 Day Weight Loss Challenge!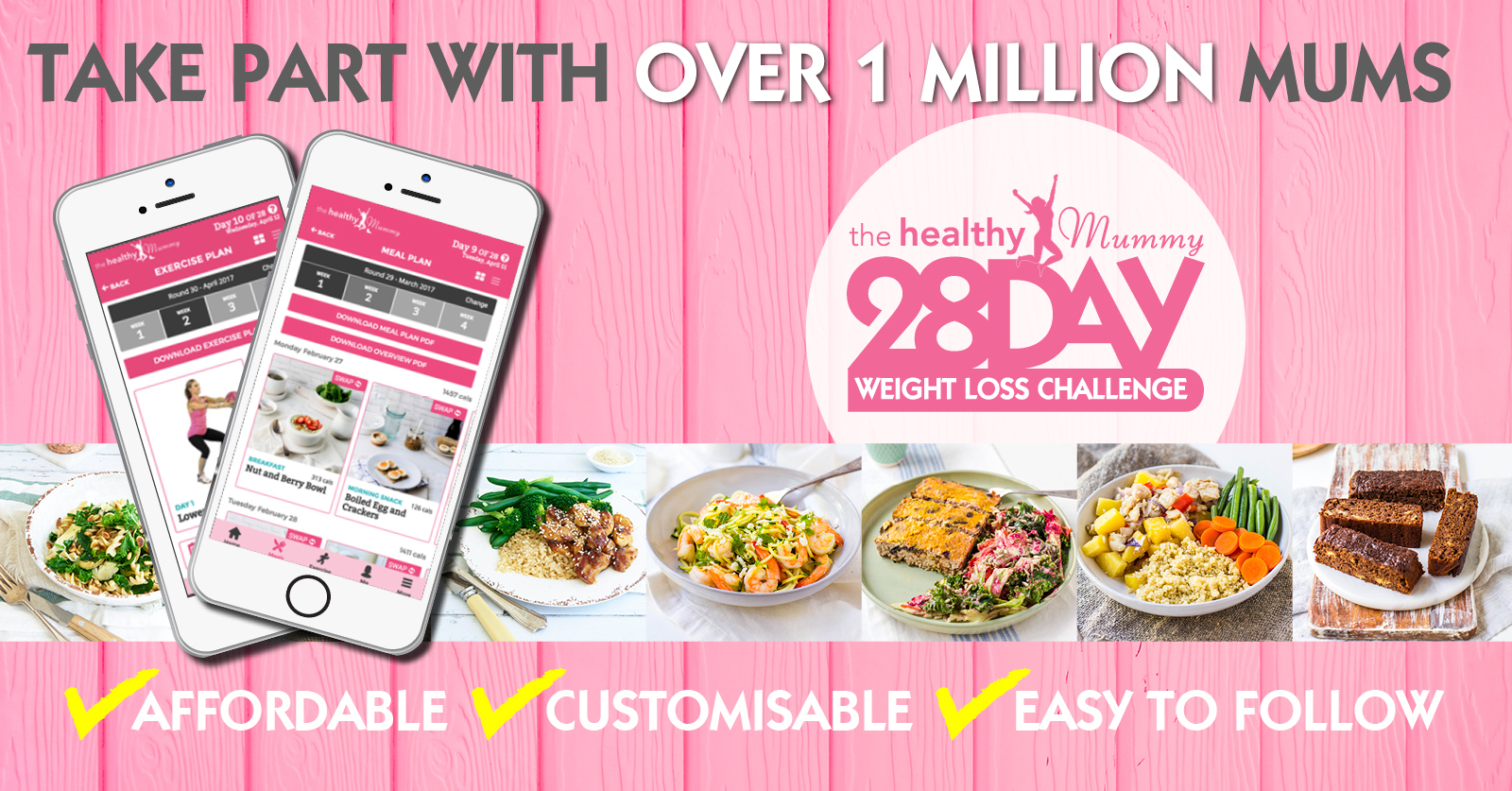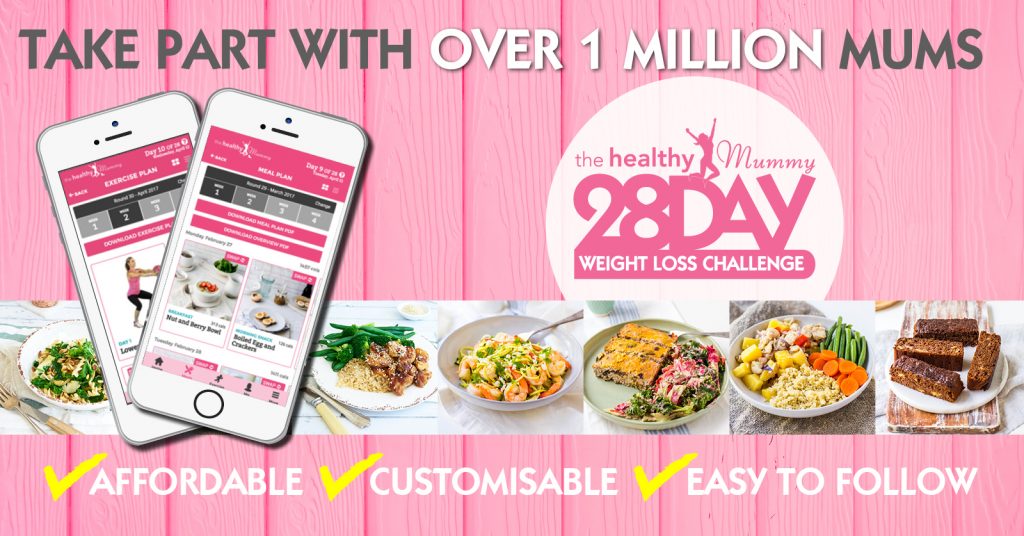 If you are inspired by Jacoby's before and after pics and keen to rev up your own metabolism – then join our 28 Day Weight Loss Challenge TODAY.
With more than 4,000 delicious (and healthy) recipes, 350 exercises & 24/7 support – the 28 Day Weight Loss Challenge  is designed (and proven) to help busy mums like you lose weight.
To learn more about our 28 Day Weight Loss Challenge OR to join – click here.