Mum with bowel prolapse lost 20kg and is now a fitness instructor!
After the incredible results that women on The Healthy Mummy Facebook page were achieving, Penny reveals she felt inspired to join the 28 Day Weight Loss Challenge.

Within the first month Penny had already lost 5kg and as a result began to feel amazing, she also purchased The Healthy Mummy smoothies and the Super Greens. 
Now she has lost 20kg in total, going from 74kg to 54kg, and is now a qualified group fitness instructor and gym instructor!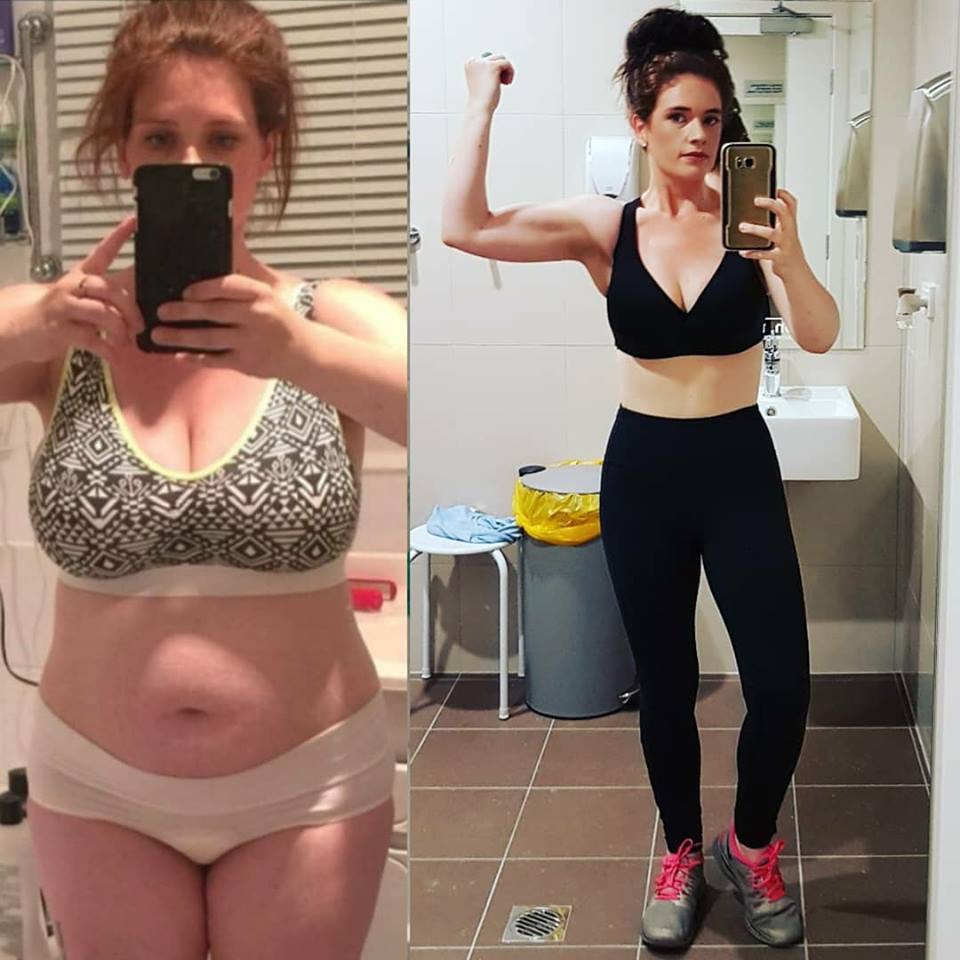 Working through injury
Penny suffered a bowel prolapse – which is a weakening of the space between the rectum and pelvis and it can cause trouble to control the bowel movements. She also had internal haemorrhoids, fragments in her stomach and small intestines as well as extremely weak pelvic floor muscles.
As the mum had surgery to fix these problems, it meant she was limited with the types of exercise she could do.
The way Penny chose to overcome this was to listen, love and nurture her body.
"Allowing my body to rest and fuelling my body with nutritious food was and is paramount in achieving the optimal functioning levels my body requires," she says. "While recovering I did a lot of light intensity exercise including walking and swimming."

Penny felt her body was overweight, unhealthy, unfit, weak, fatigued and now she feels she's a healthy weight and feels very motivated.
"I'm fitter, I'm stronger and I'm far more energetic," she says.
One exercise Penny aims to squeeze into her day is walking. Walking has so many proven health benefits and it doesn't require a gym membership!
Ditching sugar

Penny has ditched the highly processed foods which she was once addicted to. She now sips on our Choc-mint smoothie for a sweet and nourishing snack!
 
Penny has also cut her grocery bill in half from $300 a week to $150!
"I now bulk buy produce from fresh fruit and vegetable markets and ensure I always buy what's in season," she says.

A favourite recipe of Penny's is the Stove top lasagne and the Salmon and avocado wrap (found on the Challenge recipe hub).

"I've remained postive throughout my journey by allowing myself to acknowledge that this is a journey and a lifestyle. Life will throw curveballs at us. Sometimes those curveballs will cause us to fall but once your down there's only one way back and that's up," Penny says.
Now fitter, stronger and far more energetic, Penny is now a qualified fitness professional, training others to hopefully reach the state of her healthy life.
Join the 28 Day Weight Loss Challenge and see results as inspiring as Penny's on yourself! Saving money AND losing weight is possible with the 28 Day Weight Loss Challenge.