Mum who battled cervical cancer gets healthy after diagnosis and loses 30kg
After catching her reflection in the mirror one morning, this mum-of-two says she stopped and realised she didn't recognise the person looking back at her.
"I normally avoided the mirror as I wasn't happy with myself and didn't want to be confronted by it. I needed to change and I wanted to be happy again," says Jessica.
Jessica then saw an advert for The Healthy Mummy on a morning TV program and knew it was what she needed to do to help pull her out of her slump.
Jessica has lost 30kg and 90cm through the 28 Day Weight Loss Challenge and was 83kg at her heaviest dropping down to 53kg last year. Unfortunately, she faced many obstacles along the way but has come out of the other end stronger than ever…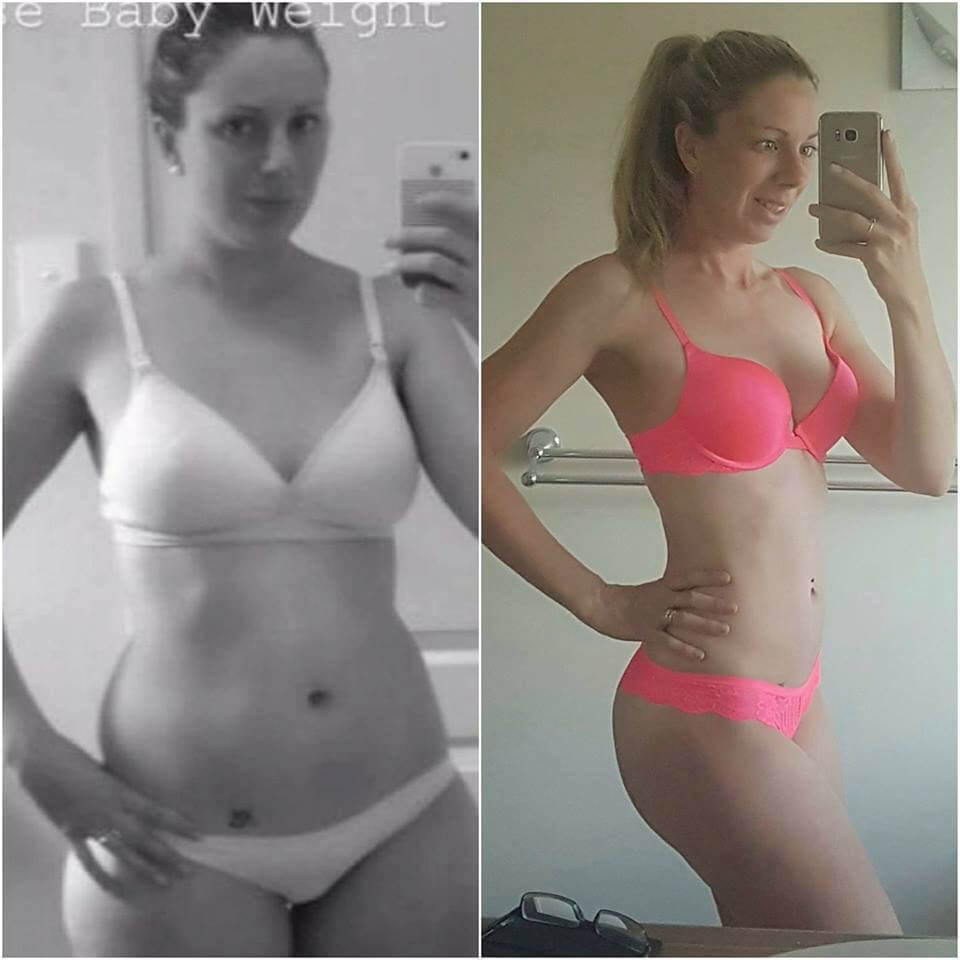 Jumping over obstacles
11 months after starting her Healthy Mummy journey, Jessica had a negative pap smear result and doctors told her she had cervical cancer.
It was a shock to the system, but Jessica reveals two days after her wedding she had surgery and was still able to go on her honeymoon a month later.
"I was told that falling pregnant would be harder and the risk of miscarriage greater. But miraculously I fell pregnant with baby number two and after a rough pregnancy, gave birth to a healthy baby girl," Jessica says.
The obstacles unfortunately didn't end there, as last year Jessica tragically suffered a miscarriage.
Jessica says, "The affects of last year has seen me put on 4kg, but I'm more determined than ever to fight through what life throws at me and power on for the sake of my two gorgeous children."
The aftermath
Jessica knew that she didn't want to fall back into her old unhappy ways so persevered on her healthy journey.
"I think I'm at my goal weight now. Ideally, I'd love to lose another 2-3kg but it's just a number and as long as I'm still feeling fantastic then I'm not to stressed," she says.
Strength and fitness have helped Jessica deal with stress and she has found a love for moving her body and exercise, even smashing her fitness goal of a 90cm box jump!  
"I'm more proud though of never giving up or giving in to my excuses. I still showed up and smashed out my workout, and always felt better for it," Jessica adds.
Food
Now more organised with her shopping PLUS saving a lot more time and money, Jessica's weekly meal planning helps organise her shopping lists which saves overbuying produce or making random purchases.
Jessica adds, "I usually just meal prep my snacks on a Sunday so that my snacking during the week stays on track. This doesn't take long and saves so much stress in the long run.
"Dinners are planned a week in advance but only cooked on the night as I'm lucky enough to work from home and have the time to make dinners."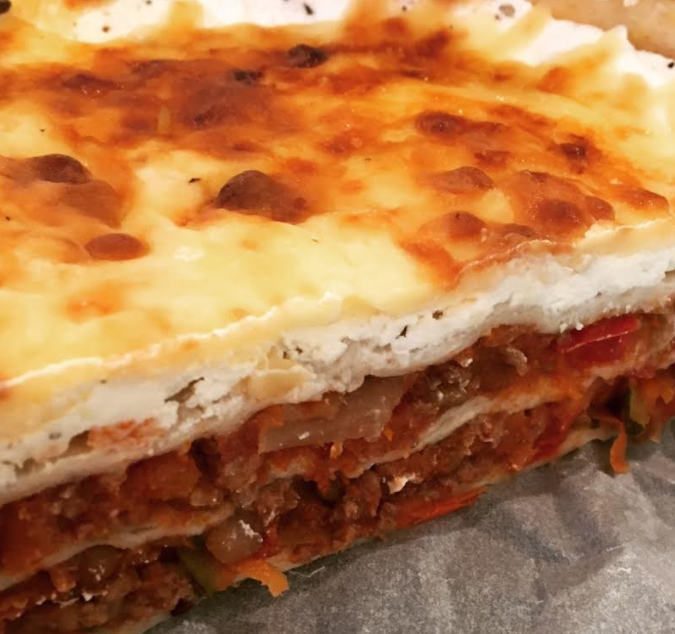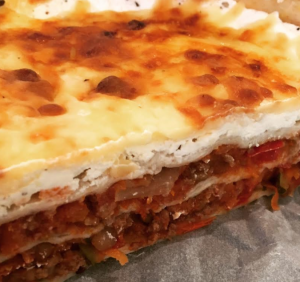 A favourite in Jessica's kitchen is the Mexican Lasagne!
She says, "We're massive Mexican food fans here and even travelled to Mexico for our honeymoon." 
A smoothie lover, Jessica owns all flavours but coffee, saying her favourite is Choc Mint.
Goals
Jessica's top tip? Start with small goals.
"These are more easily achievable and help with boosting your confidence. The feeling you get you smash each one is so empowering and they also help with staying positive and motivated," she says. 
We're glad you're feeling better, Jessica. You've been through a lot but it's good to see you've come out the other side stronger than ever.
If you want to deal with your weight loss woes for personal or health reasons, try our January detox and shred 28 Day Weight Loss Challenge.