How this mum got out of her "deep dark hole" and lost 10kgs!
Jinjamarda was in a "deep dark hole" fighting anxiety, depression and a newly diagnosed underachieve thyroid.
But now, 10 months on, this mum and 28 Day Weight Loss Challenge member has lost 10kgs and learned SO much about living a healthy life! Here's her story…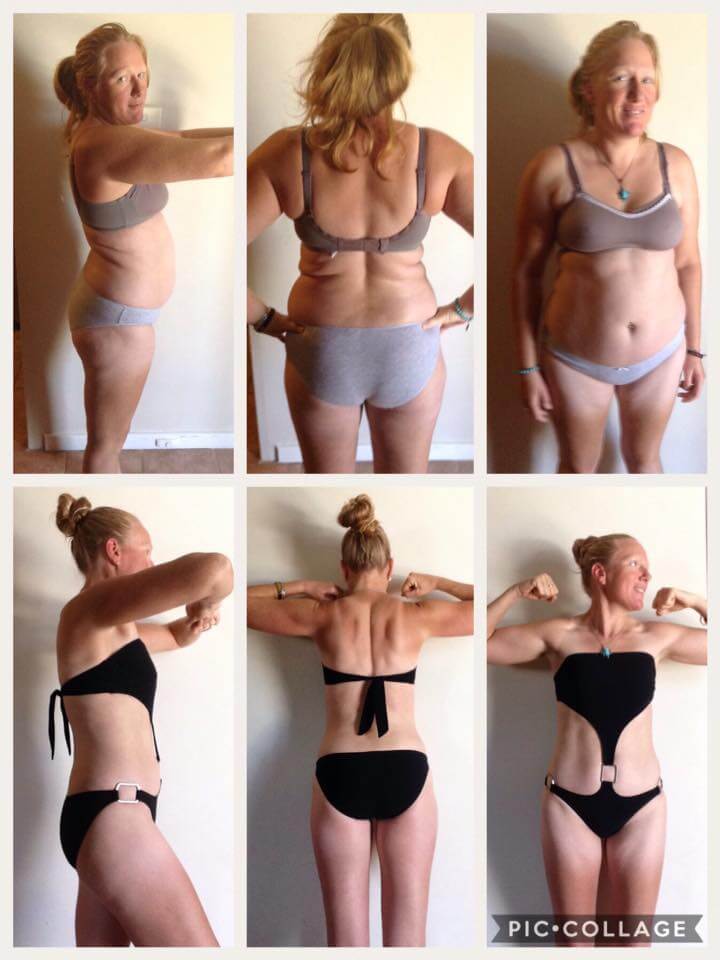 "I was in a deep dark hole."
10 months ago, Jinjamarda was diagnosed with an under active thyroid that saw her body swell like a balloon! And on top of that, she was living with depression and anxiety.
"I had been doing the Healthy Mummy Smoothies for a few months at this stage, I was trying to increase my exercise while fighting fatigue and muscle tiredness and thought I was eating well but I was still gaining weight. Mentally I was in a deep, dark hole."
But in January this year, when her Healthy Mummy journey began in earnest, she was able to lose 24cms from around her body and found a whole new level of energy and inner strength.
"The 28 Day Weight Loss Challenge taught me that I wasn't eating enough and not the right fuel for what my body needed."
Now, nearly six Challenges later, using the Healthy Mummy Smoothies, Super Greens, exercise plans and with the support from other mums, Jinjamarda has beaten her anxiety and depression and lost 10kgs and 94cms from around her body!
"My thyroid is going crazy again and I've had to fight my mental demons to overcome that setback but what I came to realise was the enormity of my mental growth and strength. I reassessed my goals and realised that numbers were no longer a priority."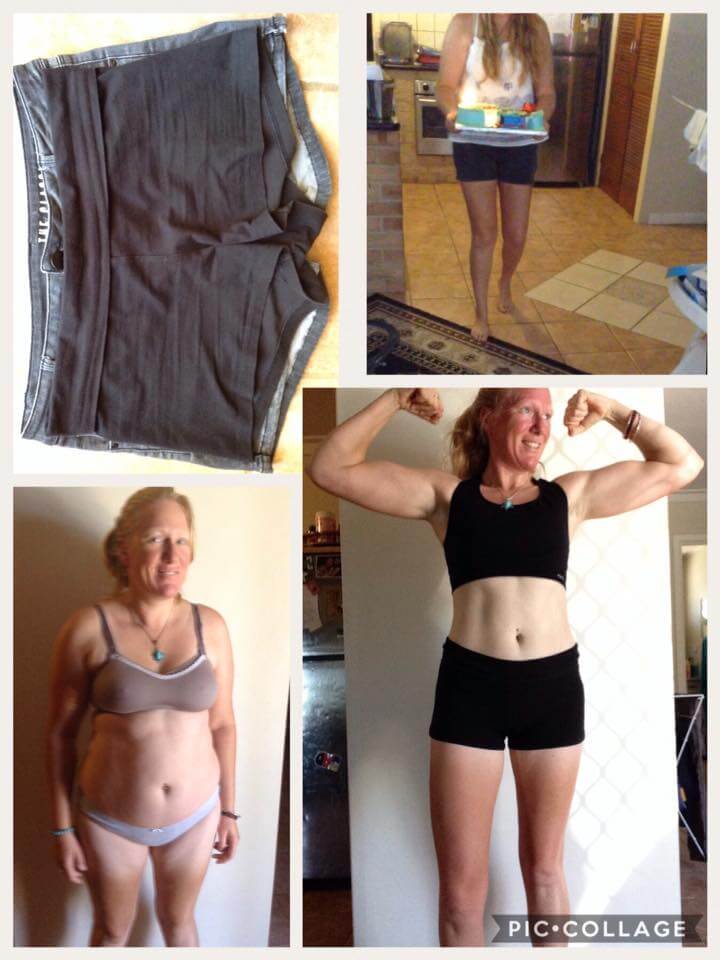 Not about the numbers!
Jinjamarda says, "I am not focusing on what my body is losing but what I am gaining. My physical and mental strength is much more important to me than losing kgs or cms. I never could've imagined I'd be happy to have a pic taken in my active wear."
This mum's goals are now all about loving and appreciating herself and what she can do.
"I have fought my body and my mind for over 37 years, now I want to view my imperfections as perfections, I want to appreciate what my body has done for me. I want to have the confidence and self esteem that I portray to the outside world within me."
Wow Jinjamarda, well done you utter superstar! We're so glad you're out of that deep dark hole and beating your anxiety and depression!
Join Jinjamarda on the 28 Day Weight Loss Challenge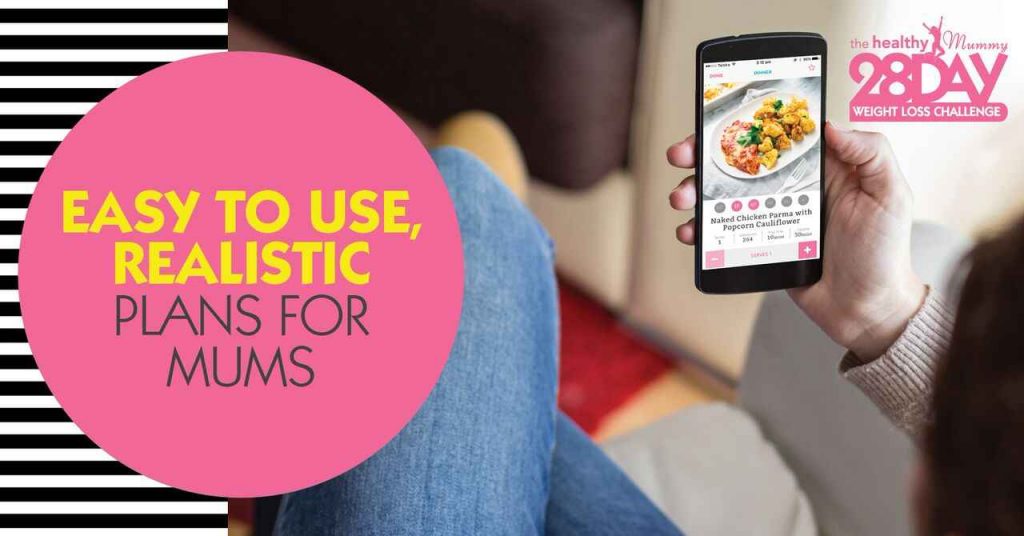 If you are inspired by Jinjamarda's before and after pics and want to take charge of your own health and weight – then join our 28 Day Weight Loss Challenge TODAY.
With more than 3,500 delicious (and healthy) recipes, 350 exercises & 24/7 support – the 28 Day Weight Loss Challenge  is designed (and proven) to help busy mums like you lose weight!
To learn more about our challenge OR to join – click here.
To support your weight loss, The Healthy Mummy also has a range of delicious and good-for-you smoothies.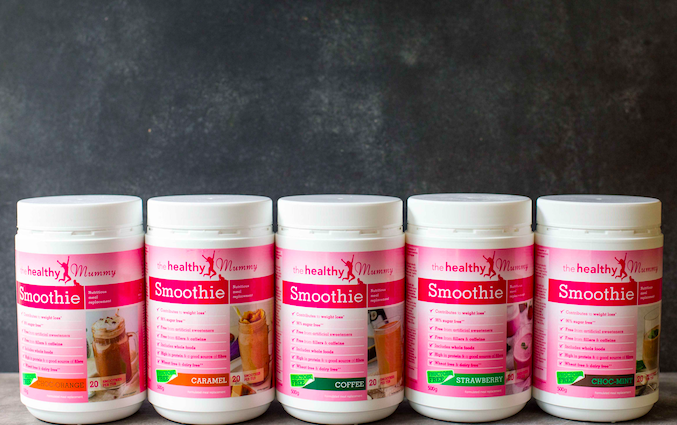 Our smoothie range offers an excellent source of essential vitamins, minerals, nutrients & important antioxidants. It does not contain any weight loss accelerants, caffeine gluten and is dairy free. It is also a non Genetically Modified product!
To learn more about our smoothies – click here.
To purchase one of our smoothies – click here