Mum finds strength after death of daughter's father through the help of other mums
Trigger warning: this post deals with sensitive material.
This grief-stricken mum found strength and courage with the help of other mums.
To celebrate International Woman's Day, we are celebrating mums who have found strength within themselves during some very difficult times.
Christie Plumridge didn't realise just how strong she was until she tragically lost her daughter's father and also one of her close friends.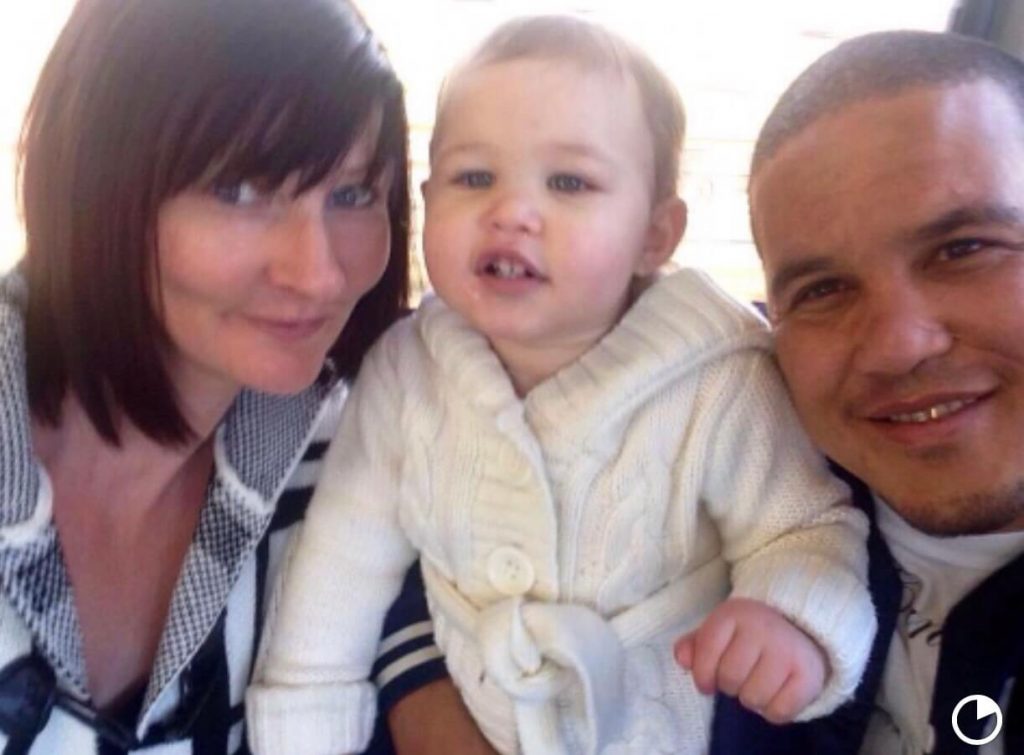 Overcoming grief
"In October, my closest friend died and in under a month, 10kg crept back on. I was so heartbroken and so depressed I didn't know how to get up in the mornings let alone stay fit and healthy," says Christie.
But the mum-of-four decided to work on her physical health in order to help with her mental health.
Christie had already lost 17kg through the The Healthy Mummy;s 28 Day Weight Loss Challenge in 2015.
She says, "In 5 months I had lost 17kg and had slowly been taken off bipolar disorder medication under my doctor's supervision."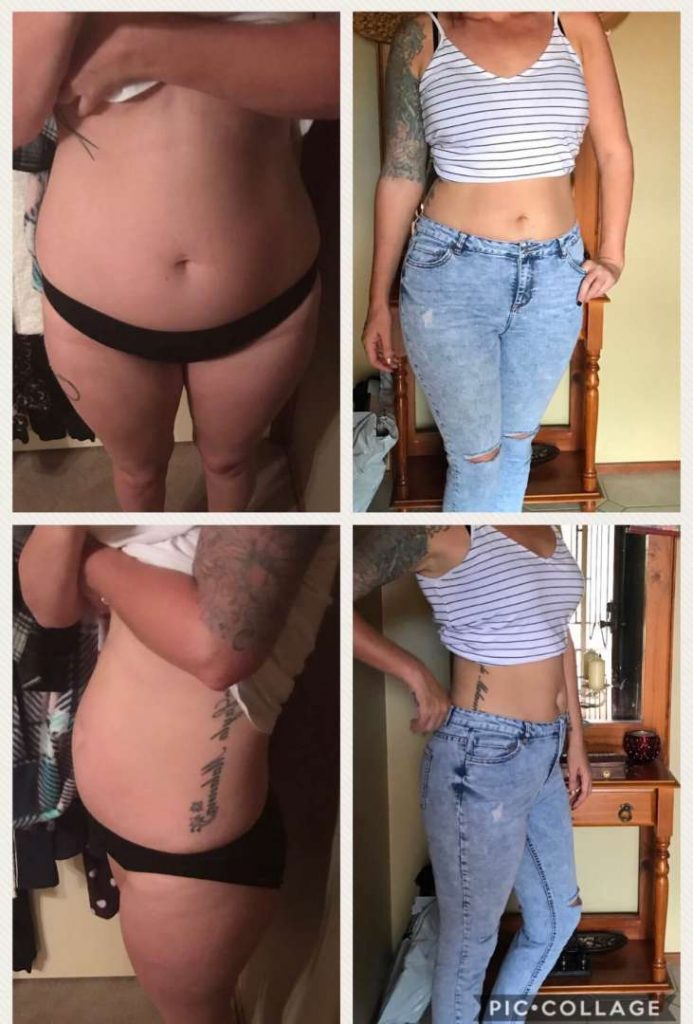 Christie then decided to join back up again and threw herself back into it.
"I lost 10kg in 4 weeks following the 28 Day Weight Loss Challenge again," she says.
"Then in January 2017, my baby's father and I went through some really hard times and I started to gain weight back and had to go back on bipolar medication which played havoc with my physical health."
With the help of The Healthy Mummy community, Christie felt supported enough to come off the medication and slowly started to feel much more confident.
She says that drinking the smoothies and following the Challenges were helping with her mental health and her physical health, and Christie was feeling fitter and stronger than she had in years!
"I was finally feeling like I was back in control of my life until 10pm on December 18th when I answered a call I will never be able to forget, it was the phone call that told me that my baby's father had passed away," Christie says.
Finding support
Christie adds, "The Healthy Mummy community again helped pull me through with literally hundreds of comments and messages of people just sending me love and strength and letting me know that they were here for me no matter what time, day or night!"
In February this year, Christie said she realised she needed to be strong for her girls, as they needed to know that she was there for them and that she'd be around for a long time for them.
She started following the 28 Day Weight Loss Challenge yet again and set herself goals, determined to smash them.
Christie did something she'd never done before, she says, "I was hoping physical pain would distract my mind from the emotional pain so I done something I have NEVER done before, I put my tights and sneakers on, I walked outside and I started running!"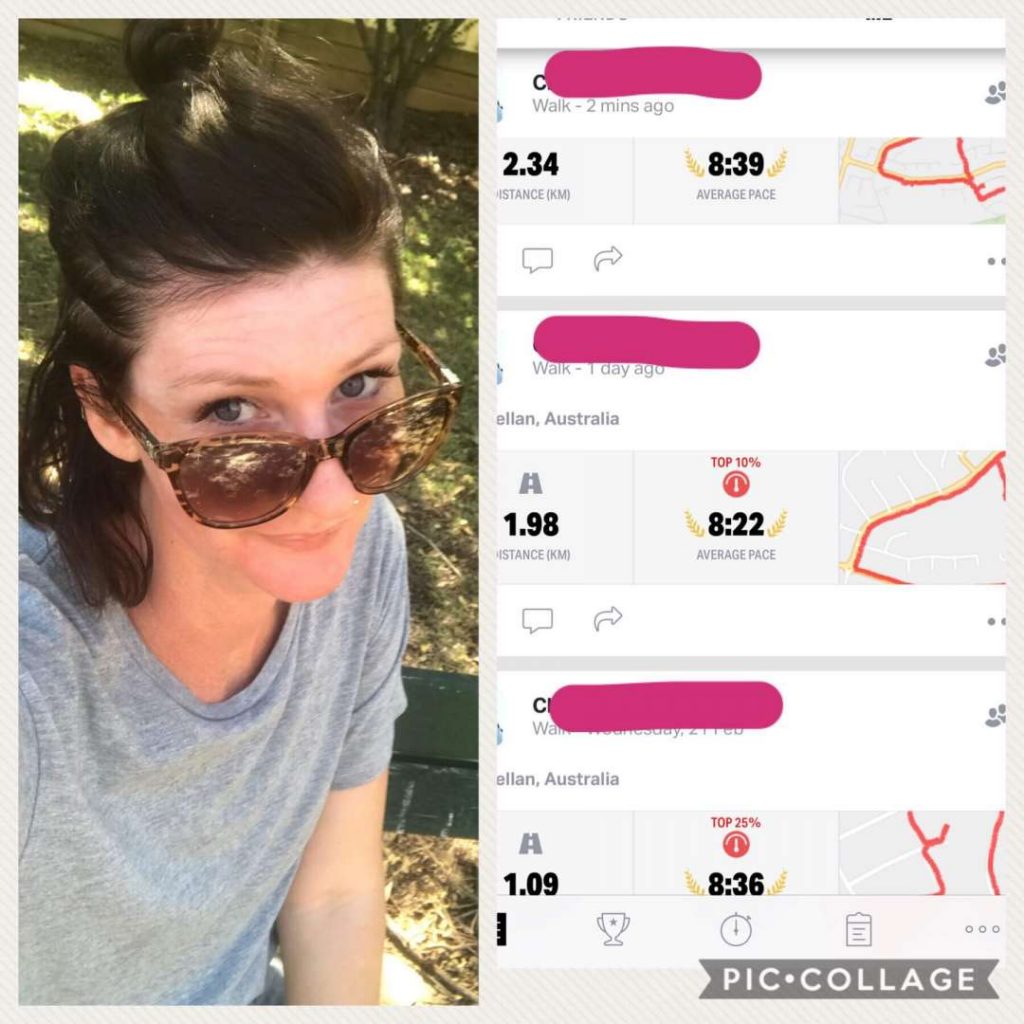 In that first run she had a stitch, a heavy chest, she couldn't steady her breathing and the anxiety was through the roof BUT she made it just under 1km! And the next few day, and the nest day and the next day!
Struggling with her demons, Christie would talk herself out of running passed that 1km mark so she asked The Healthy Mummy community for help and they delivered!
"The amazing women gave me tips on how to push past that barrier and encouragement to believe in myself, the next day I ran further, then the day after, further, until two weeks later I was running nearly 3km with my headphones blaring the Healthy Mummy Spotify playlist. My anxiety is no longer holding me back!" Christie said.
Christie shares her runs with other Healthy Mummy's and every single day she gets more and more ladies cheering her on and telling HER that she inspires THEM!
New goals
There are obviously still times where Christie is down and can't control her grief, but some days are harder than other she says.
Christie says, "I still can't believe my little girl will grow up without her dad but I am determined now more than EVER to make sure I am fit, healthy and mentally strong not just for my 4 babies but for myself!"
Her goal is to run 5km straight by the end of March and once she smashes that she's aiming for 10km! She says, "I am going to live my life now, every single second of it!"
Support Services
If you need help with depression or know someone who does contact Beyond Blue and Lifeline to prevent suicide. Remember, you are not alone.
Reach and get the support you need like Christie did and so many other mums, on our Private Facebook Support Group.
The Healthy Mummy has multiple private and JUDGEMENT-FREE groups you can access (for free) and exchange tips, tricks and experiences with other new mums.