This amazing mum says she was hooked after two weeks! She's lost around 30kg with The Healthy Mummy!
After trialling The Healthy Mummy for two weeks, this mum was hooked. She signed up to The Healthy Mummy 28 Day Weight Loss Challenge annual membership.
Hannah Pech is a 36-year-old mum-of-five from South Australia. She's been following The Healthy Mummy's 28 Day Weight Loss Challenge for the last four years and has lost around 30kg.
Her start weight was 107kg and now she's down to 78kg. To help celebrate The Healthy Mummy's 12th birthday, she has joined our Birthday Squad to help other mums achieve the success she has!
"Happy 12th Birthday Healthy Mummy! Thanks for giving me the opportunity to be an active mum!"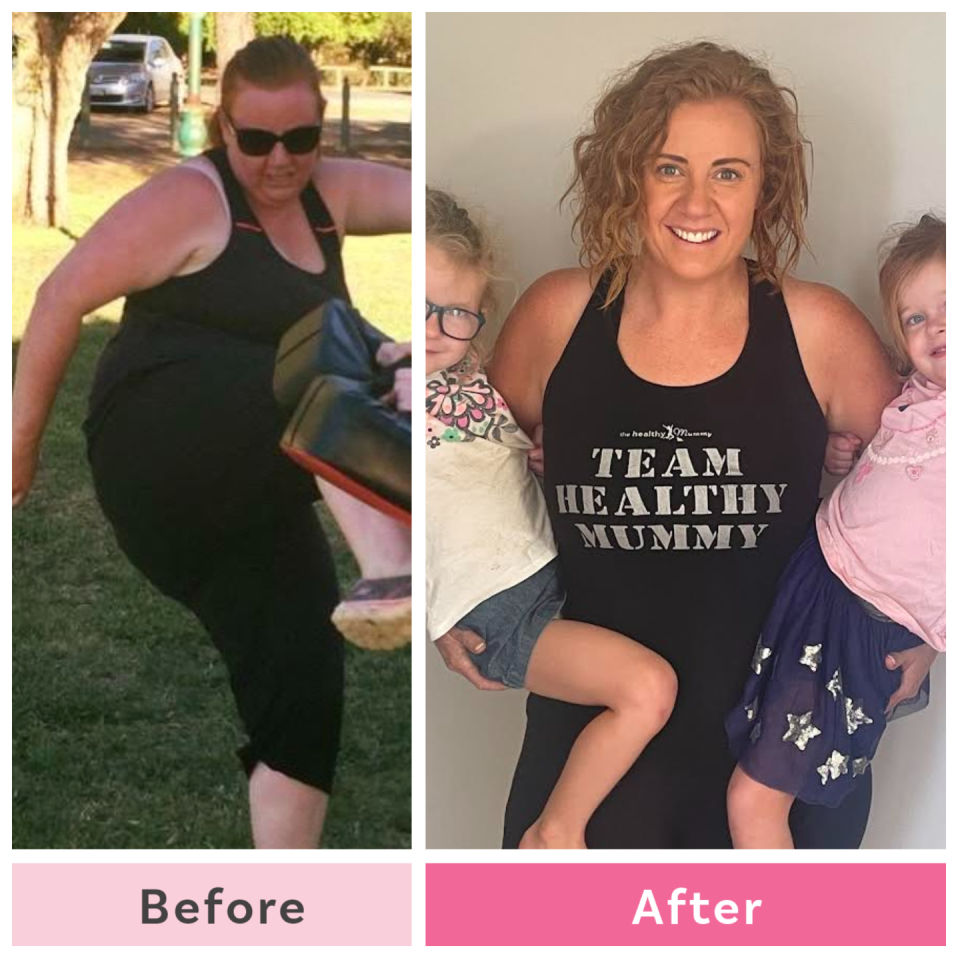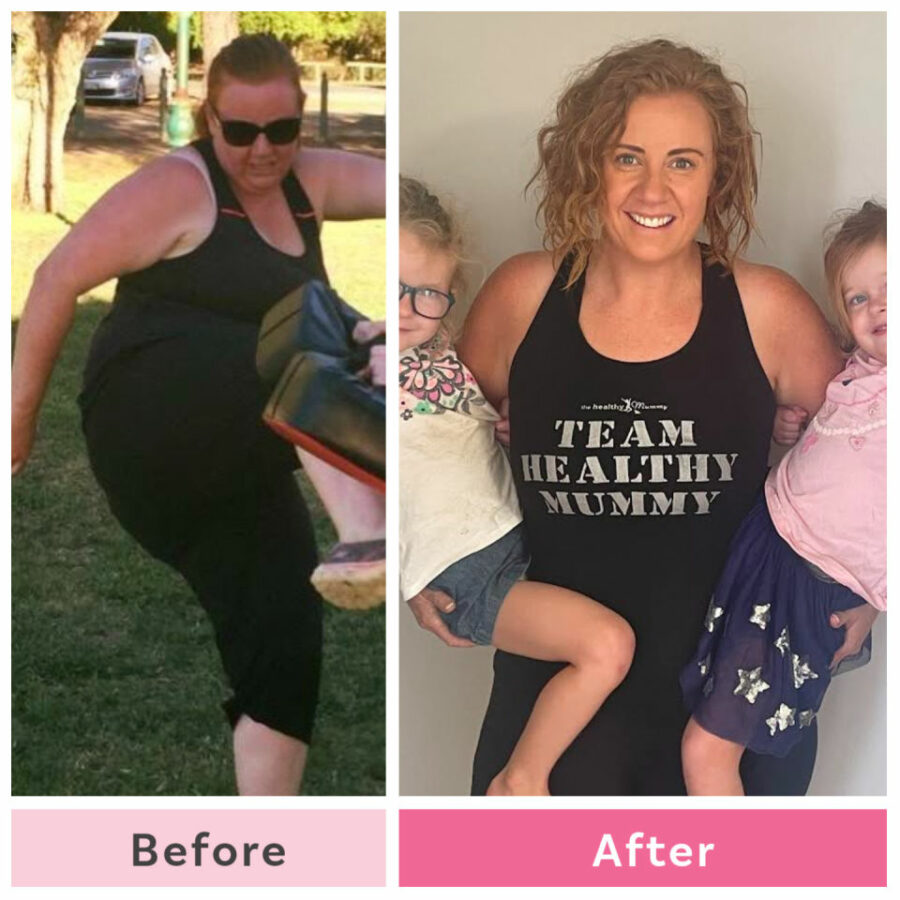 Hannah has lost almost 30kg with The Healthy Mummy
Amazingly, Hannah says by living a healthier lifestyle, she is saving around $100 a week, as she is budgeting better and no longer getting takeaway.
"I have times when i struggle, as I try not to focus on the scales anymore," she says. "I feel so much stronger now and can achieve so much beyond a number on a scale. Now my focus has changed.
"Seek health not a number, being skinny won't make you happy but being strong will."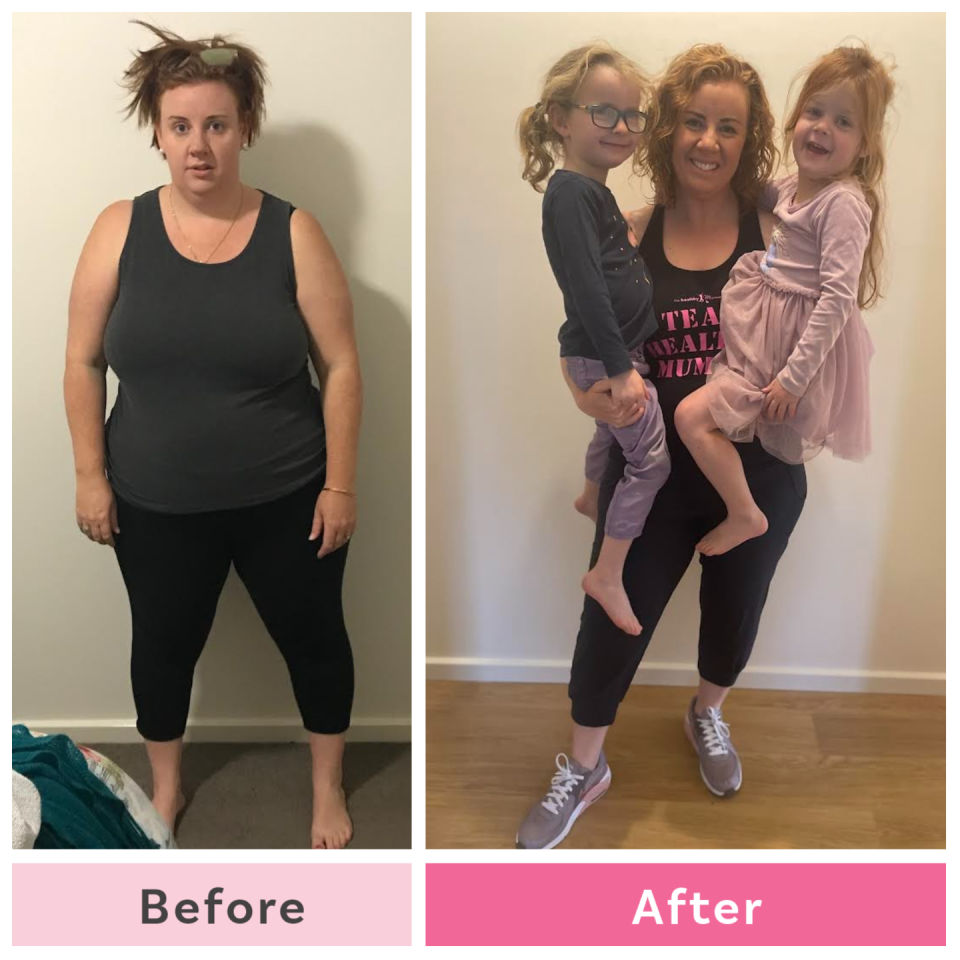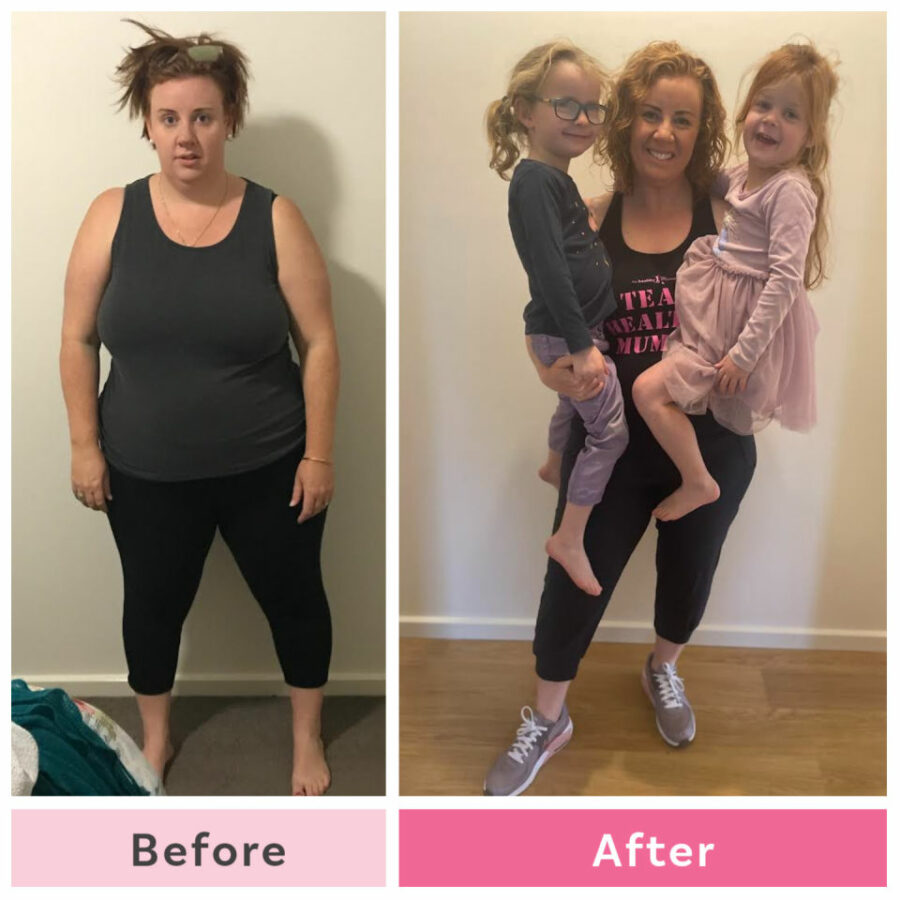 Hannah's three tips for success
Focus on progress not perfection

Be kind to yourself, you learn all the time.

Find exercise you love, it will help you both mentally and physically
 "I love that The Healthy Mummy focuses on more than just weight loss. There are so many relatable mums all aiming to become and be as healthy as they can," she says.
 "Take your time, its not a race. Stay in your own lane and don't compare yourself to others. There is no start or finish."
Hannah's story
Hannah says after trialling The Healthy Mummy for two weeks, she was hooked. She signed up to The Healthy Mummy 28 Day Weight Loss Challenge and took part each month.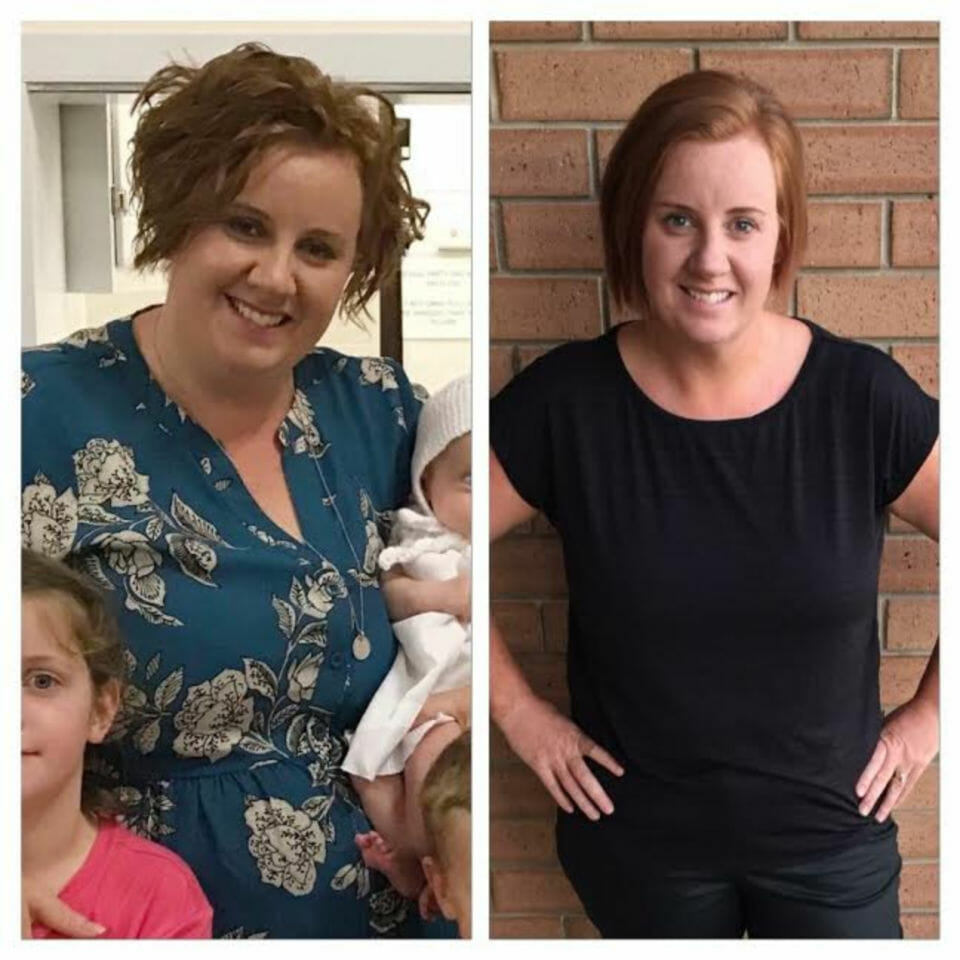 "After having five children in six years, it was finally time to put myself first," she says.
"In May 2018, when my twins were five-months-old I stumbled across The Healthy Mummy's trial and thought 'why not?'
"I joined the Facebook group and during midnight feeds spent time looking at all of the amazing success stories and thinking 'there has to be a catch'." 
"After trialling The Healthy Mummy for two weeks I was hooked, I signed up for the 28 Day Weight Loss Challenge membership and never looked back.
"Five months into my Healthy Mummy lifestyle change, I have gained a newfound confidence and love for not only myself but exercise, clothes and wholesome food. There was no catch and I am so proud to now be one of those success stories!"
Summer goals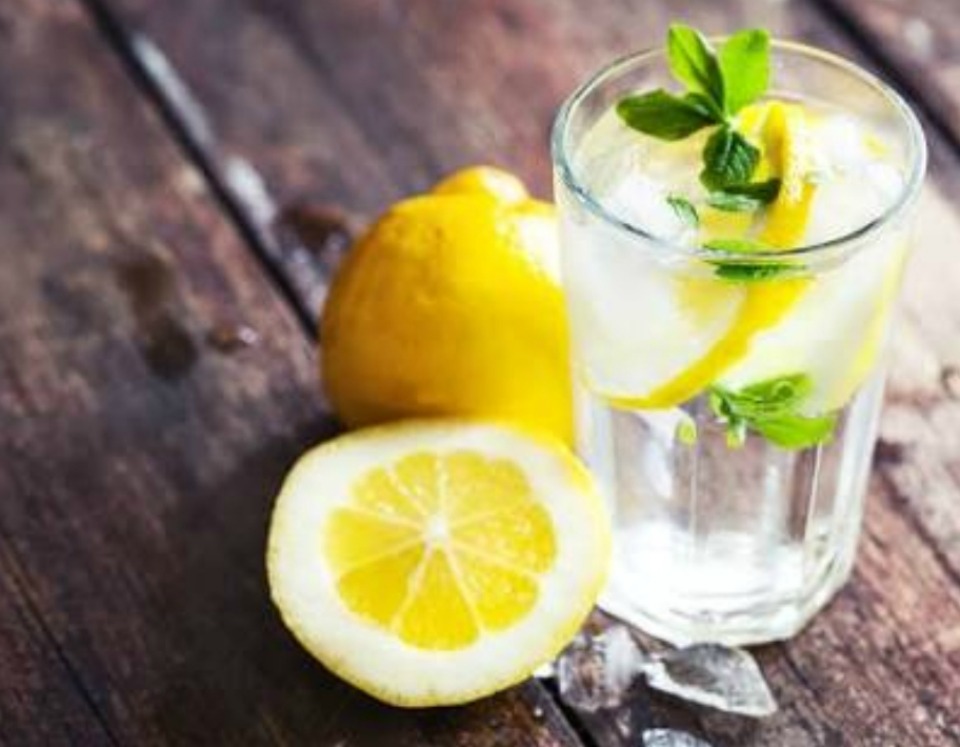 Hannah shares her four summer goals
Focus on toning."Lose another 5-10 kg and focus on toning my arms and stomach."
Increase water intake and reach a squat goal. "100 squats a day and 3L of water."
Take up swimming. "Take up swimming aiming for 2-3 times a week training."
Staying on track this summer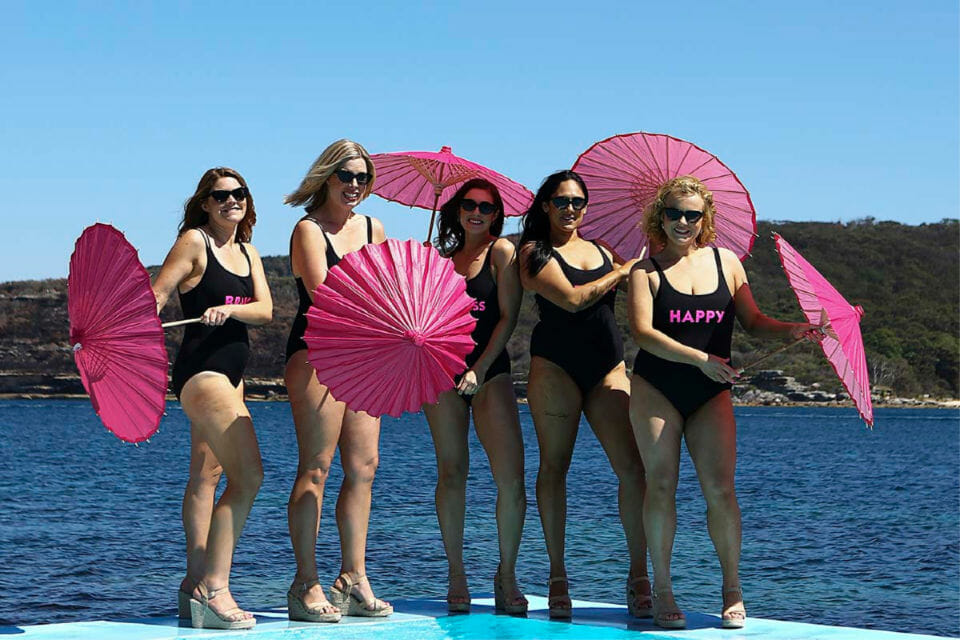 Hannah shares her five tips for staying on track this summer
Water is amazing and free!"Keeping hydrated is so important."
Snack prep for events."Take along a slice to the bbq, it's amazing how people soon ask for your recipes and can't believe its healthy!"
Plan for the week ahead."Take into account if you have events on and increase your exercise. It's ok to enjoy yourself but balance is the key!"
Love all the food!"Summer is perfect for salads, wraps or ice creams! Meal plan for what you enjoy when it's hot!"
Look at adapting your exercise for the warmer weather."Swimming, late night walks, early morning bike rides!"
Hannah shares her 3 favourite things about the 28 Day Weight Loss Challenge and app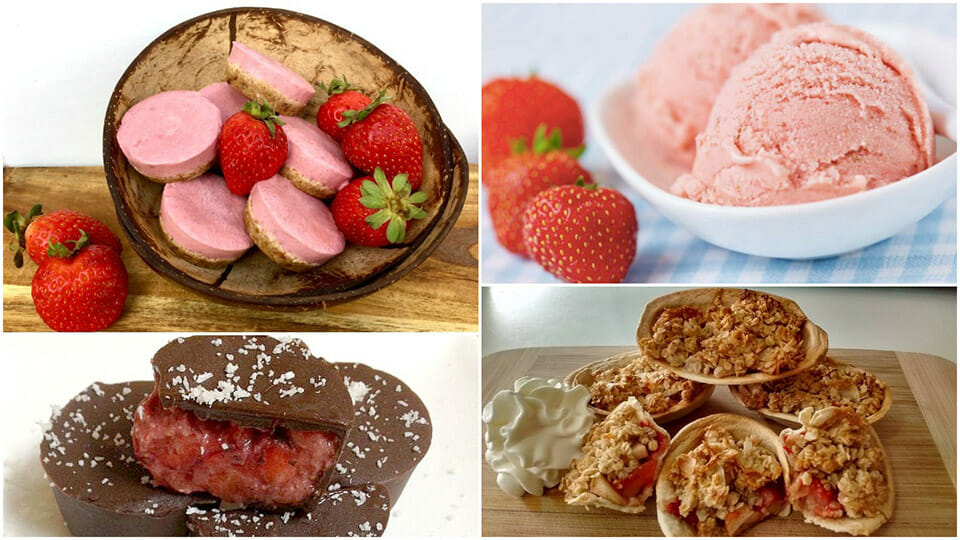 The endless recipes and easy search function."So easy to stay on track when you can satisfy your cravings with a quick recipe search."
The quick exercises."No matter how much or little time I have I can do one or three in my lounge with my kids!"
Being accountable."Having a secure and consistent place to record my results over time. With both weight and measurements."
Thank you for sharing your tips and goals with us Hannah. Well done on your amazing achievements.
Are you ready to kick-start your weight loss?
If you are interested in kickstarting your weight loss and want to improve your energy – not to mention – improve your overall health and wellbeing – our 28 Day Weight Loss Challenge is an awesome program to check out. 
To learn more about our 28 DAY WEIGHT LOSS CHALLENGE CLICK HERE