Mum loses 30kg and treats herself by JUMPING 15,000 feet out of a plane!
Reaching your goal weight is a HUGE achievement and should be marked with a celebration. It will also help give you something to work towards, as this mama knows!
Kim Steuart celebrated her incredible 30kg weight loss in the most adventurous way possible – by jumping 1,5000 out of a plane!
"I slowly chipped away at my 30kg goal, longing of the day it would actually happen so I could get my goal reward," she says.
Writing down goals to work towards
Kim reveals she began her journey back in October 2014 after she had quit smoking but had put on a stack of weight.
"I remember feeling like I was on the never ending road to the most darkest place. I knew it was time to kick my own butt into health and happiness," she says.
"My sister introduced me to The Healthy Mummy, and I'm forever grateful."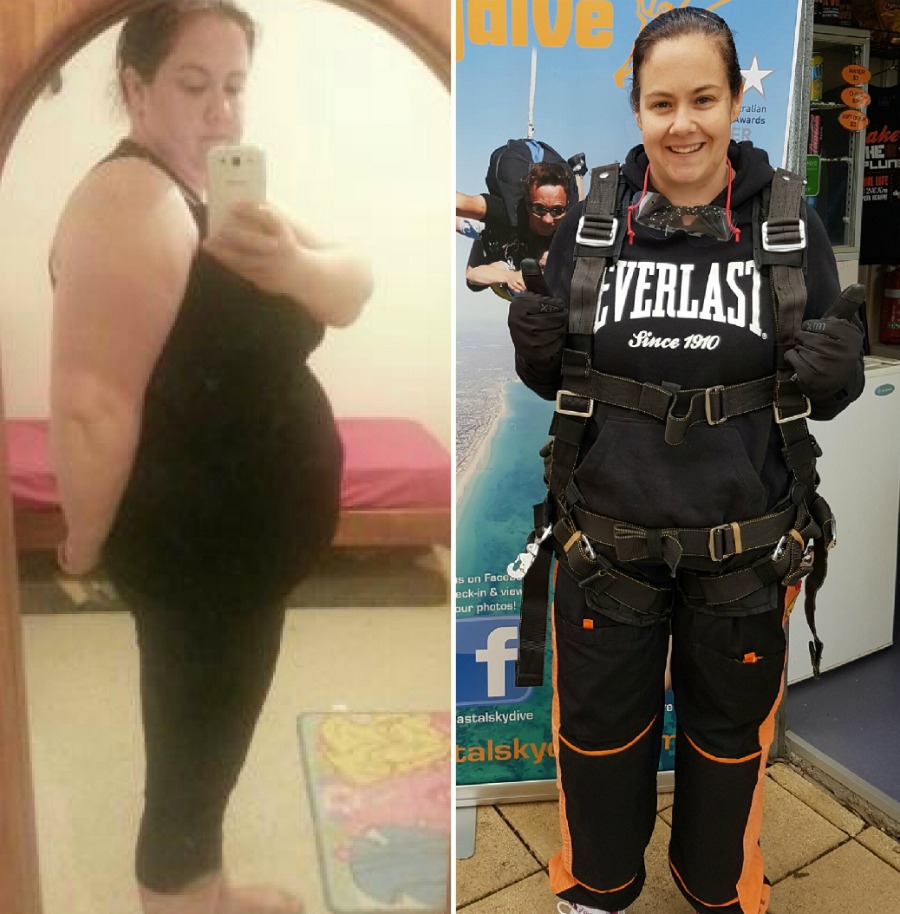 Kim says she had spent a long time avoiding taking her picture and decided she wanted to lose 30kg and once she reached that goal she was going to reward herself by jumping out of a plane. Kim purchased The Healthy Mummy Post Pregnancy Exercise DVD and joined up to the 28 Day Weight Loss Challenge.
"Inside I didn't think I could lose 5kg let alone 30kg," says Kim. "But I wrote down my goals and it was great to have an incentive."
Kim didn't believe she would like the recipes on the 28 Day Weight Loss Challenge recipe hub, but was pleasantly surprised.
"There was so much choice. I learnt all about healthy heating and I swapped pre-bought jars and started making my own," she admits.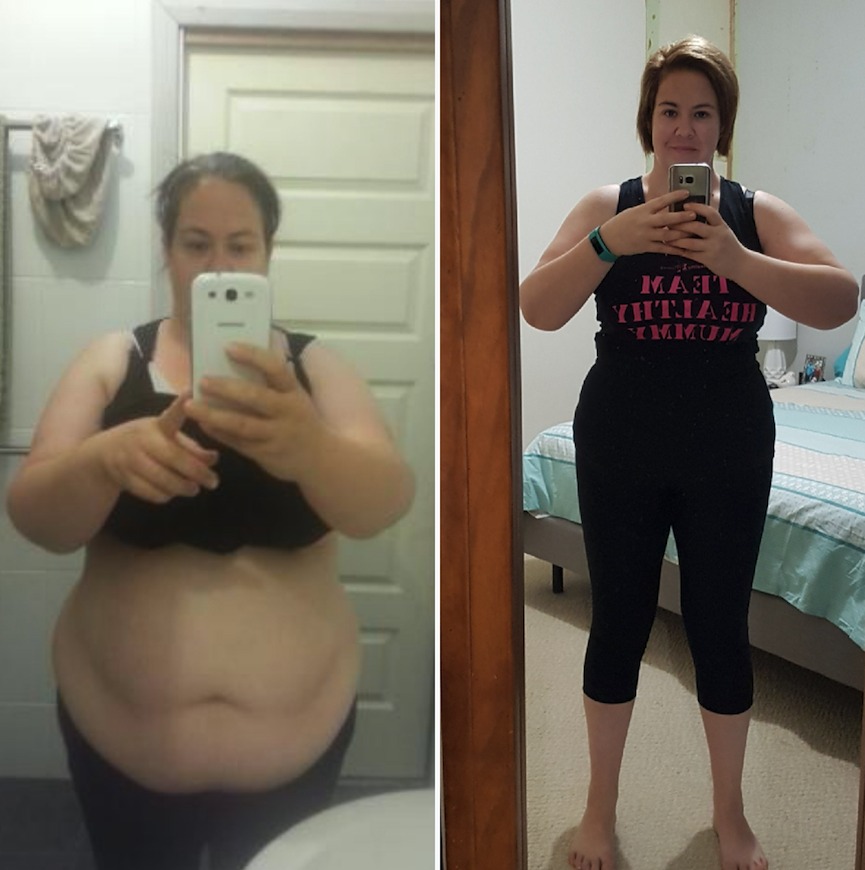 Kim reveals she was also addicted to iced coffee, and would drink 2 litres a day but stuck to water. The mum-of-two also reveals she stopped skipping meals.
"This was HUGE as I had been a brekky skipper for 15 years," she says. "I started drinking The Healthy Mummy Smoothies in the mornings and felt so full all morning. It stopped me making unhealthy choices."
Reaching her target weight
Kim began walking and at first struggled to complete a 1km walk, but eventually managed to complete a 35km walk. Eventually Kim reached her target weight and it meant it was time to make her goal happen!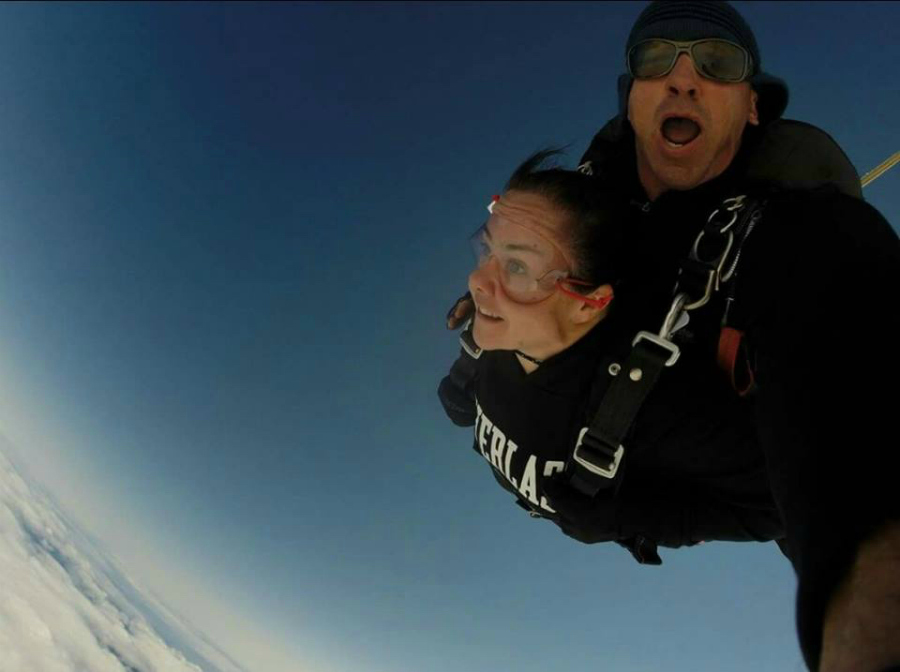 "I slowly chipped away at my 30kg goal, longing of the day it would actually happen so I could get my goal reward," she says.
"On September last year, I finally had lost 30kg and arranged to do a skydive. It was the most amazing thrill and feeling falling through the sky and it's something I'll never ever forget."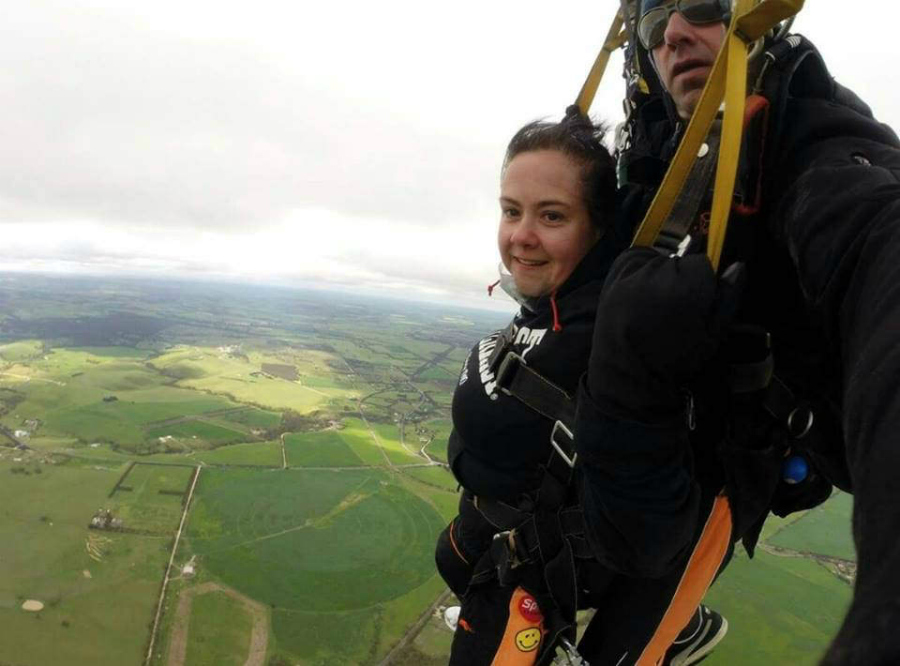 Kim says she's now running 8km and is training to do a 10km run.
"It blows my mind how far I've come," says Kim. "Life is for living and making your dreams come true, like I did. It's honestly the BEST feeling in the world."
What wonderful pics, Kim! We're thrilled you made your goal dream come true!
Take control of your weight with the 28 Day Weight Loss Challenge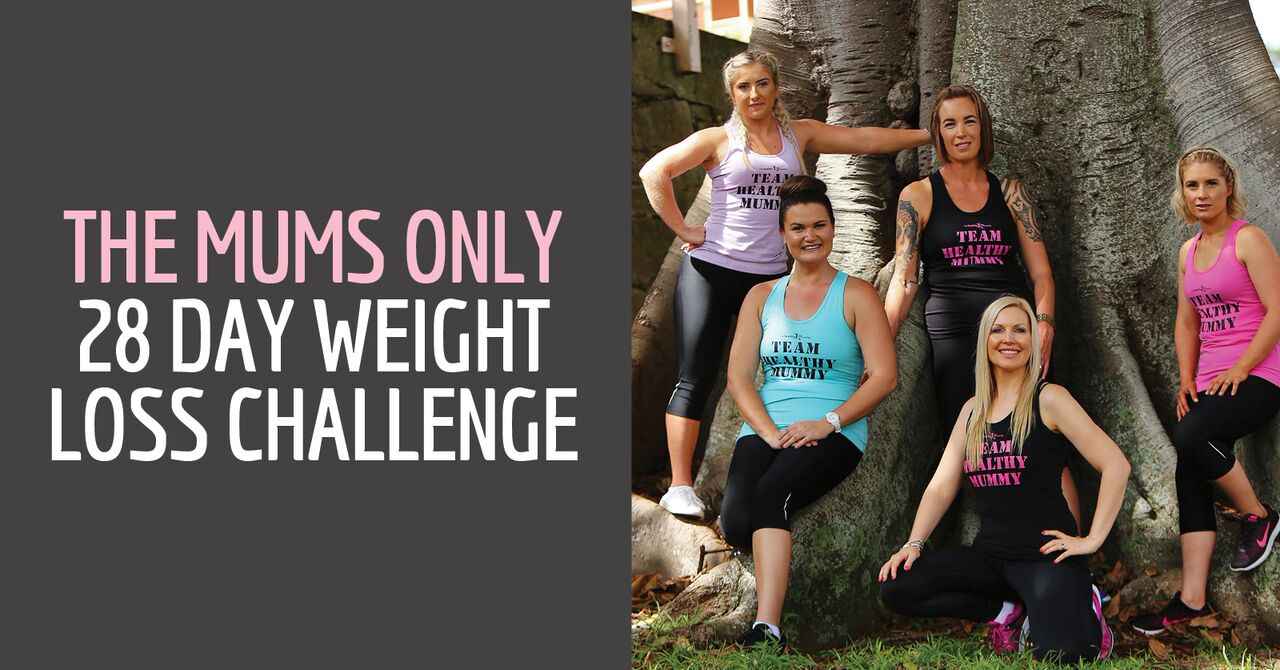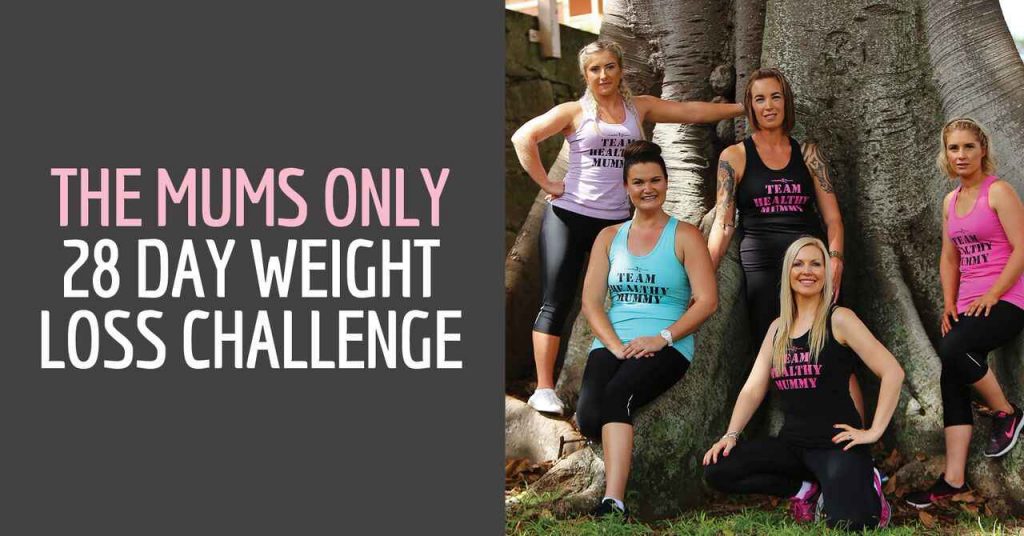 If you want to take charge of your own health and weight – then join our 28 Day Weight Loss Challenge TODAY.
With more than 3,500 delicious (and healthy) recipes, 350 exercises & 24/7 support – the 28 Day Weight Loss Challenge  is designed (and proven) to help busy mums like you lose weight!
More reasons to join the Challenge
28 days of at home exercise routines (no gym needed) – with video instruction
New CHALLENGE THEME each month – so you'll NEVER get bored
Customisable and breastfeeding friendly meal plans
Time-efficient exercises for busy mums – under 30 mins
Challenge combines Pilates exercises with interval and circuit training (HIIT)
Suitable for basic to advanced fitness levels
Home to thousands of EASY-TO-MAKE recipes!
To learn more about our challenge OR to join – click here.