Mum loses over 33kgs AND conquers serious health issues!
Healthy Mummy Amy has overcome some serious obstacles to get where she is today! Starting at 120kgs she is now down to 86.4kgs and says, "The Healthy Mummy app was a game changer!
Having access to so many healthy recipes from the 28 Day Weight Loss Challenge on the app opened up Amy's eyes and helped her to learn about healthy swaps.
Mum loses 33kgs AND conquers serious health issues!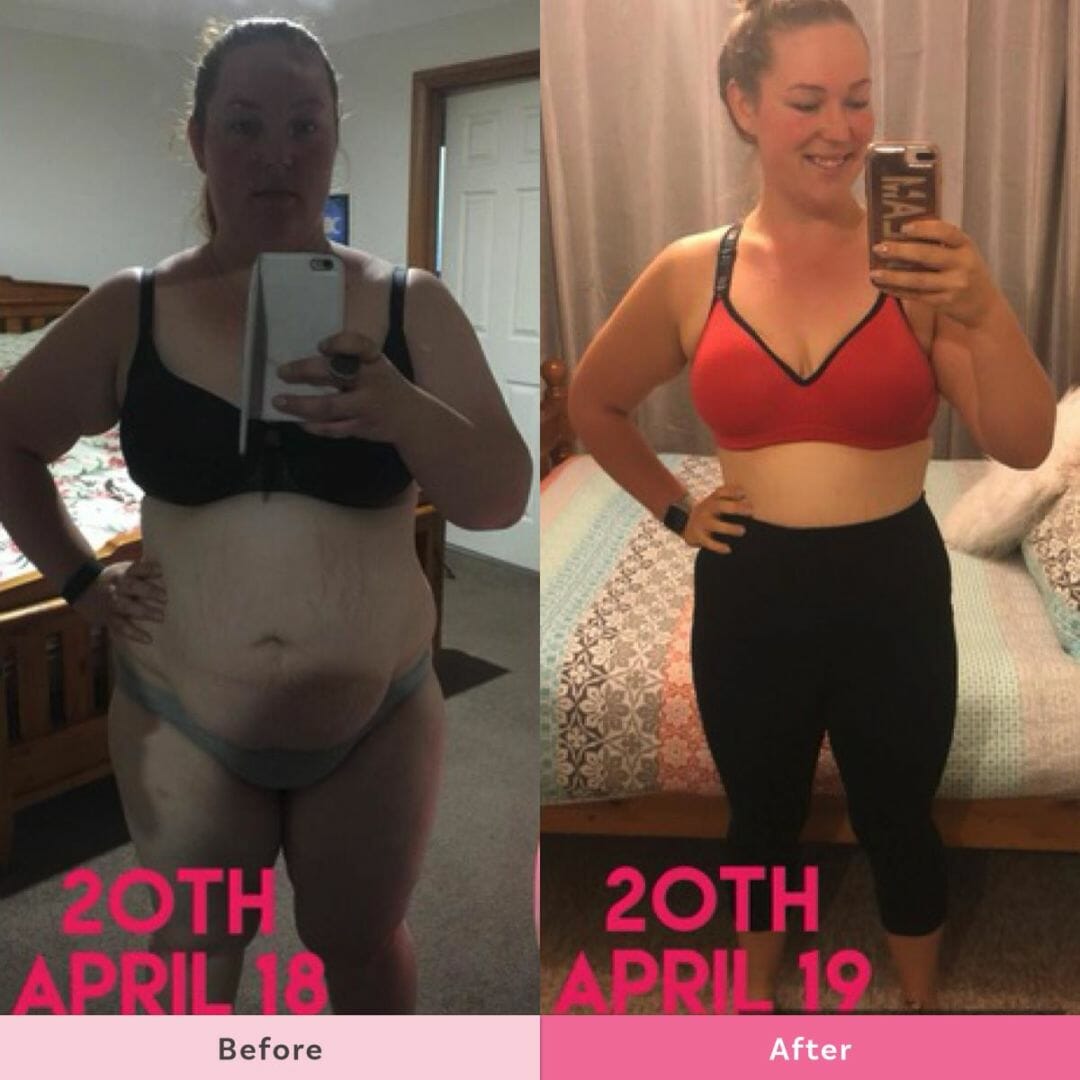 Amy started living her Healthy Mummy lifestyle in April 2018 sitting at her heaviest weight after dealing with the loss of her husband.  She says, "I got to the point where I needed to focus on my health. I had Polycystic Ovarian Syndrome (PCOS), crippling IBS symptoms, fatty liver disease and extremely sore knees (that would dislocate under the pressure of my weight)"
So Amy started to change her habits, little by little and they soon turned into big results!
Joining the 28 Day Weight Loss Challenge set Amy on her path for success.
She says, "I soon learned that healthy eating did not have to be boring! Even my sons eating has drastically changed. He actually eats veggies now!'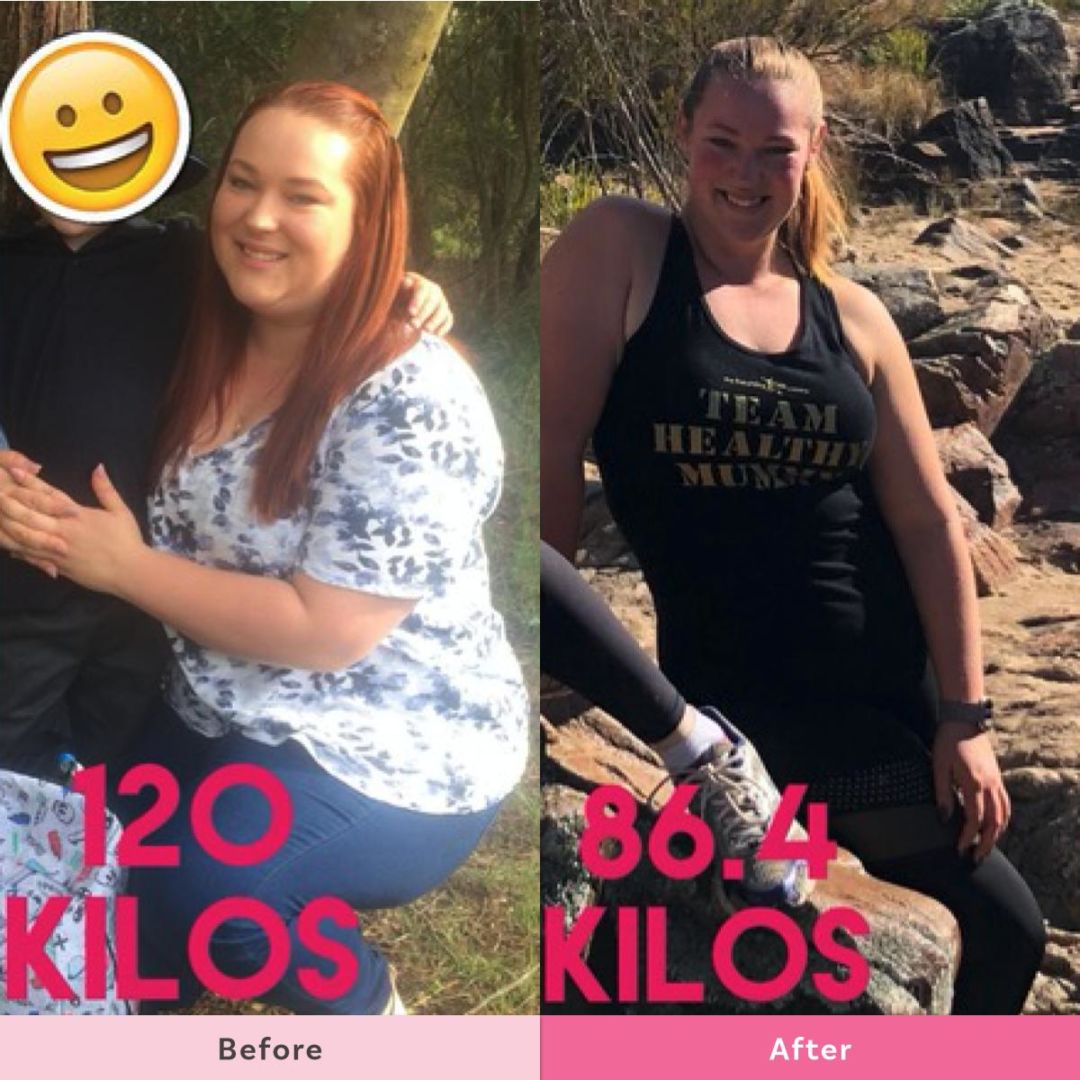 One of the things that kept Amy going, besides the determination to beat her battles was the Healthy Mummy Community.  She says, 'The community was behind me every step of the way, cheering me on! By having a safe place to share my worries, share my successes and a place to learn about leading a healthy lifestyle, it gave me the building blocks I needed to reach my goals.'
The Healthy Mummy hasn't just changed Amy's physical appearance either. " I have gone from being shy, anxious, and depressed,  to an outgoing, active, positive, brave and healthy mum. I have discovered the real me!"
And the BEST news is? – 'The doctor told me that due to the incredible amount of weight I had lost I have cured my fatty liver disease and he has told me I officially don't have PCOS anymore. And my knees are stronger than ever! I can even run continually for 5kms!"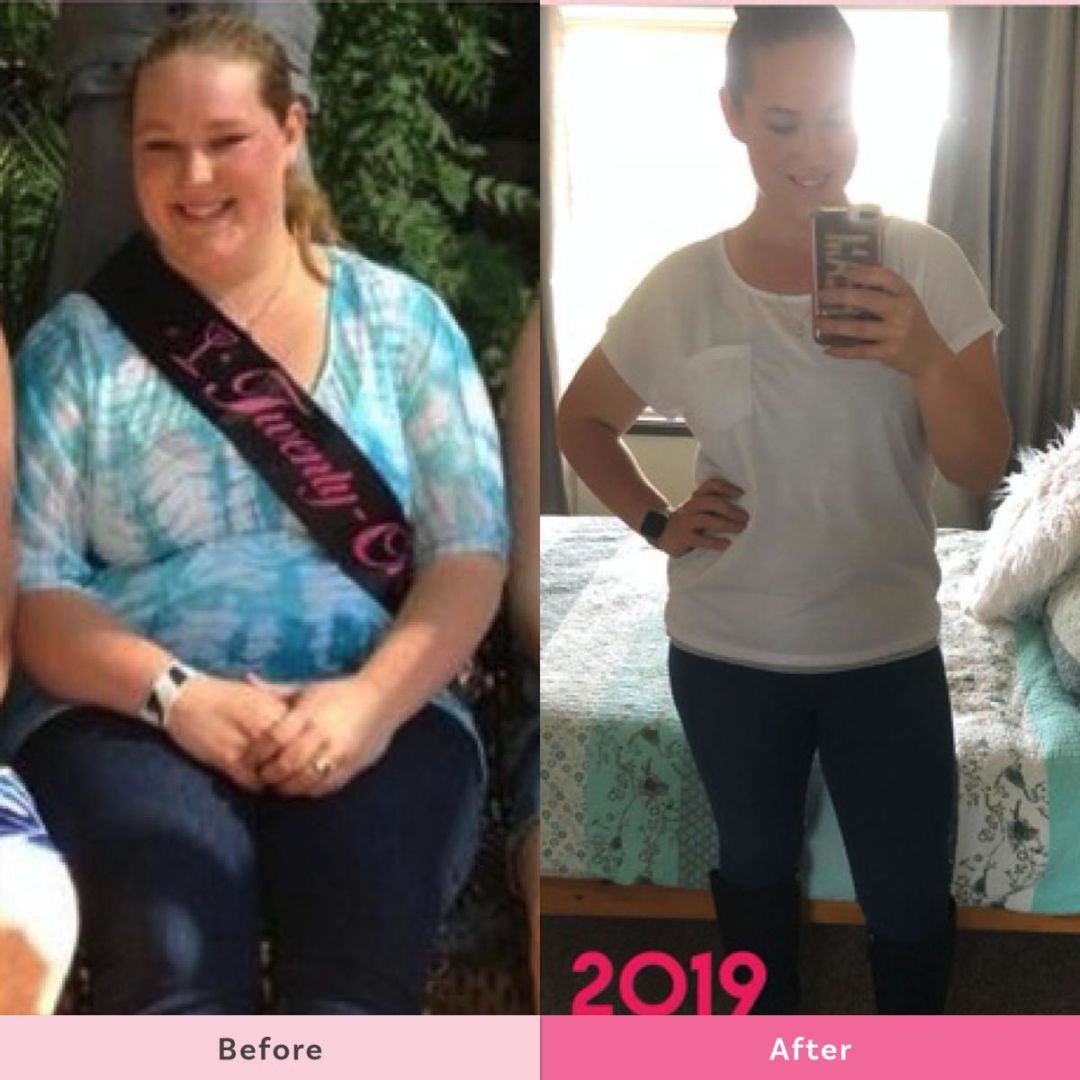 Here are Amy's TOP TIPS for anyone starting out
Start slow! Focus on taking small steps. Don't over complicate things by rushing into everything.
Meal Prep! Start by doubling meals and freezing them. It stops the take away trips on those nights when you are too tired to cook.
Focus on only losing 5 kilos at a time. Sometimes the big number you need to lose can really discourage you. I set non- food related rewards for every 5 kilos lost.
Learn how to read food labels! You will be shocked to find all the hidden sugar.
Meal plan! This helped me to learn how to consciously eat. Those sneaky snacks will soon disappear.
When tempted with not so good food, tell yourself "I don't WANT that food" instead of "I CANT have that food". It's all a mental game! The rebel in you will want it more if you CANT have the food but if you don't WANT the food, the cravings soon go away.
Amy has lost 33.6kgs and is showing no signs of slowing down! She cant wait to reach her goal of 50kgs. WATCH THIS SPACE!
Are you ready to join Amy on the 28 Day Weight Loss Challenge??

If you are wanting to lose weight and improve your energy – not to mention – help improve your overall health and wellbeing – our 28 Day Weight Loss Challenge is an awesome program to check out.
Our 28 Day Weight Loss Challenge includes:
28 days of at home exercise routines (no gym needed) – with video instruction
Customisable and breastfeeding friendly meal plans (including 7 Day Cleanse)
Challenge combines Pilates exercises with interval and circuit training (HIIT)
Suitable for basic to advanced fitness levels
Home to thousands of EASY-TO-MAKE recipes!
To learn more about our 28 DAY WEIGHT LOSS CHALLENGE CLICK HERE or purchase our Smoothies.