Mum who has lost 19kg shares how she dusts herself off when she falls off the wagon
Jacoby Hall has lost 19kg following the 28 Day Weight Loss Challenge, but the gorgeous mama says it's not been an easy road to success.
She's lost a lot of kilos then put it back on again and she's had injuries that have left her unable to exercise, but the important thing is she's dusted herself off and got back on the wagon again.
After a series of setbacks, this mum-of-one is determined to attack her weight loss goals again.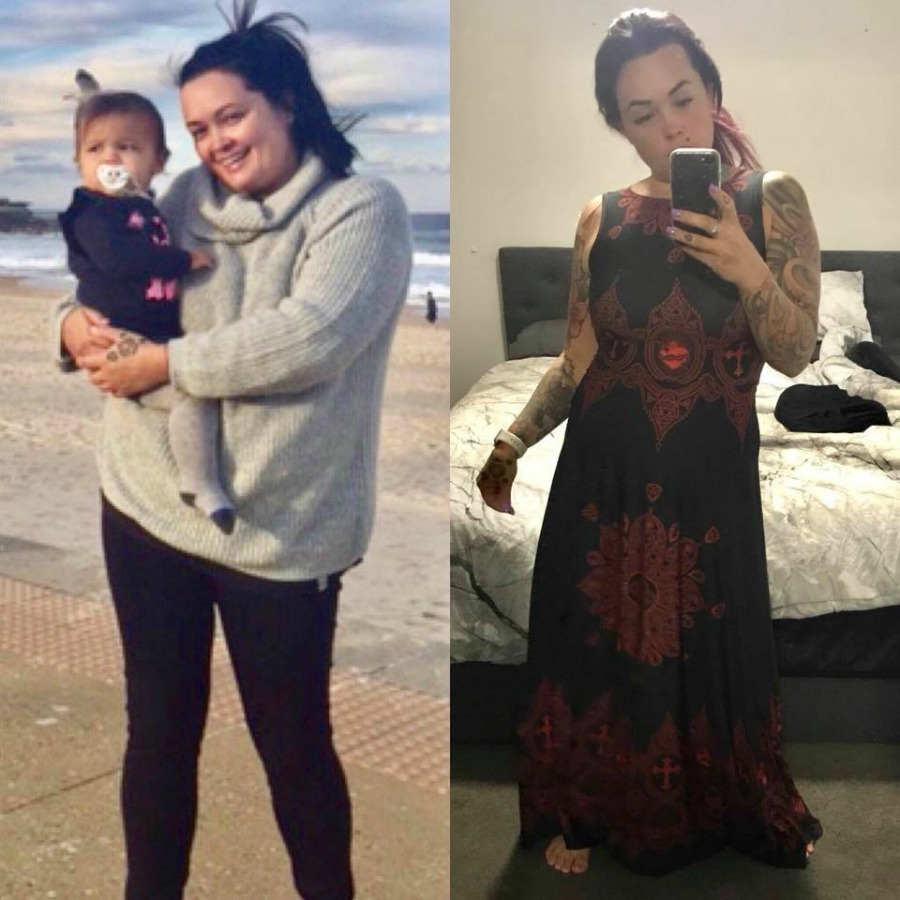 Saying goodbye to the yo-yo diets
Jacoby says after the birth of her daughter she suffered with postnatal depression and post traumatic stress disorder following a labour that she believes wasn't managed very well.
"I didn't know how to handle how I was feeling after the birth of my daughter," she says.
"Chocolate was my downfall. If I ever felt down, I'd reach for the sugary sweets. I also yo-yoed with my weight throughout my life. I would lose weight then stack it on six months later."
Jacoby's partner left her then came back a few weeks later, as he was struggling to deal with her postnatal depression and post traumatic stress disorder, but she explains that it was the "jolt she needed to sort my life out."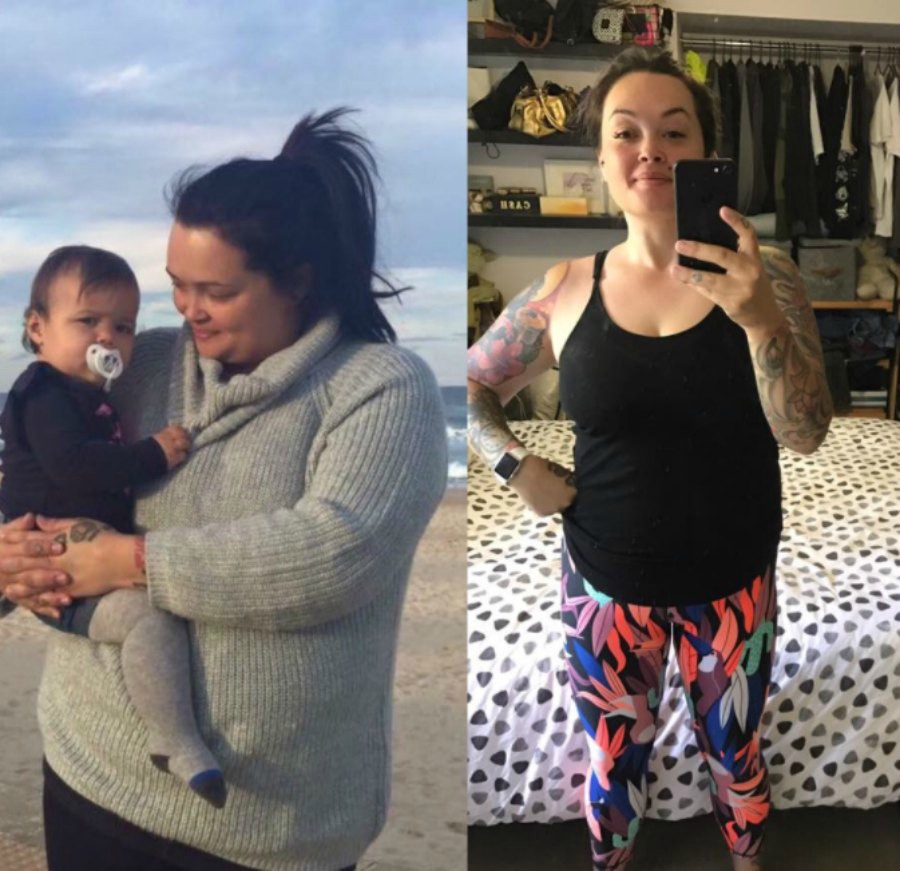 Finding The Healthy Mummy
Jacoby then saw an ad on Facebook for The Healthy Mummy.
"I looked at the page and started following the stories and seeing the results, and how amazingly supportive everyone was," she says."I decided it was something I wanted to try. I felt like I'd hit rock bottom."
So, that's what Jacoby did at first. She ate the recipes on the 28 Day Weight Loss Challenge hub.
"I wasn't doing any exercises on the app in the beginning. Where I had become so big, I had bad foot spurs and torn ligaments, so I decided to take it slow," she admits.
"I just walked for 15 minutes with my dog, every day. It was all I could do. I found I was also beginning to enjoy exercising – something I had found a chore before."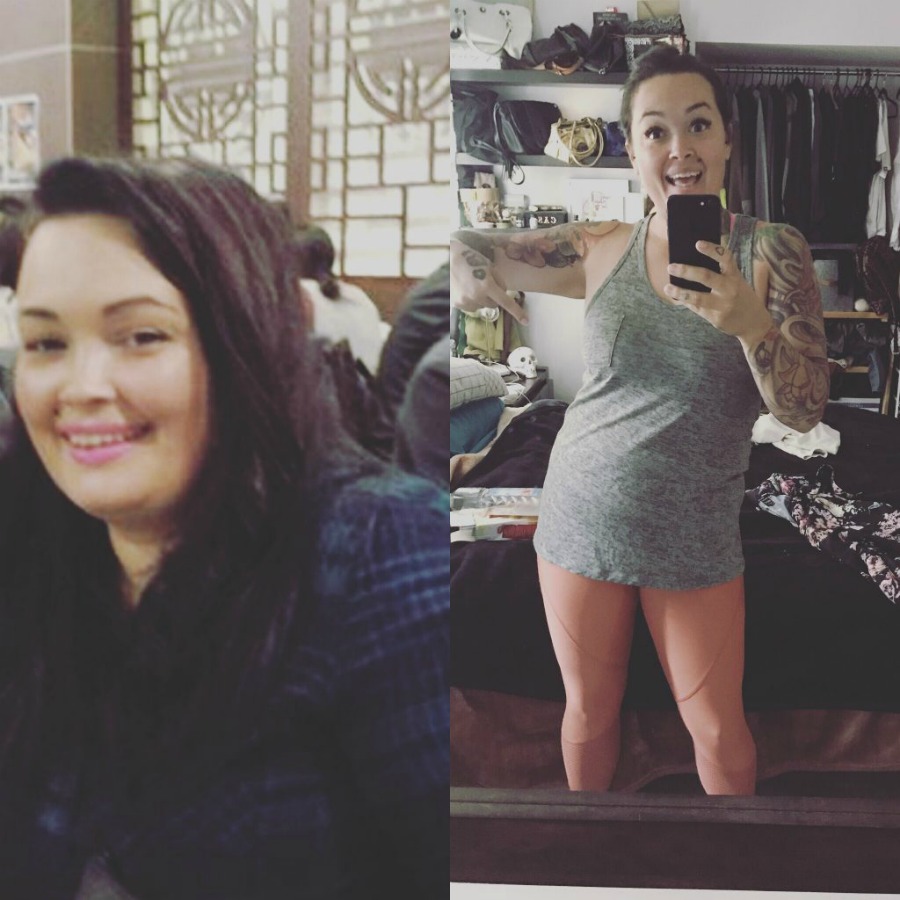 And Jacoby says was a huge gym junkie doing boxing classes, training every morning and working on her strength at the gym – and she lost an impressive 19kg altogether.
"I love exercise now," she says. "Before I was lazy, but now I get up at 5.30pm and see my personal trainer. My mind and health is SO much more important than having a sleep in."
But after reaching her weight loss goals, Jacoby then pinched a nerve on her honeymoon in her neck and lost some motivation.
"I put on 4 kilos, I couldn't go to the gym, which was upsetting as the gym is my happy place," she says. "But I was patient and have been recently given the all clear to get back into my weight sessions.
"My meal plans are done, I've got my water filled in the fridge, my smoothies are set up for the morning and I'm ready to ATTACK THOSE 4 KILOS.
"Sometimes life throws a few spanner into the works, but it's how you handle and KEEP handling it that matters."
Join Jacoby on the 28 Day Weight Loss Challenge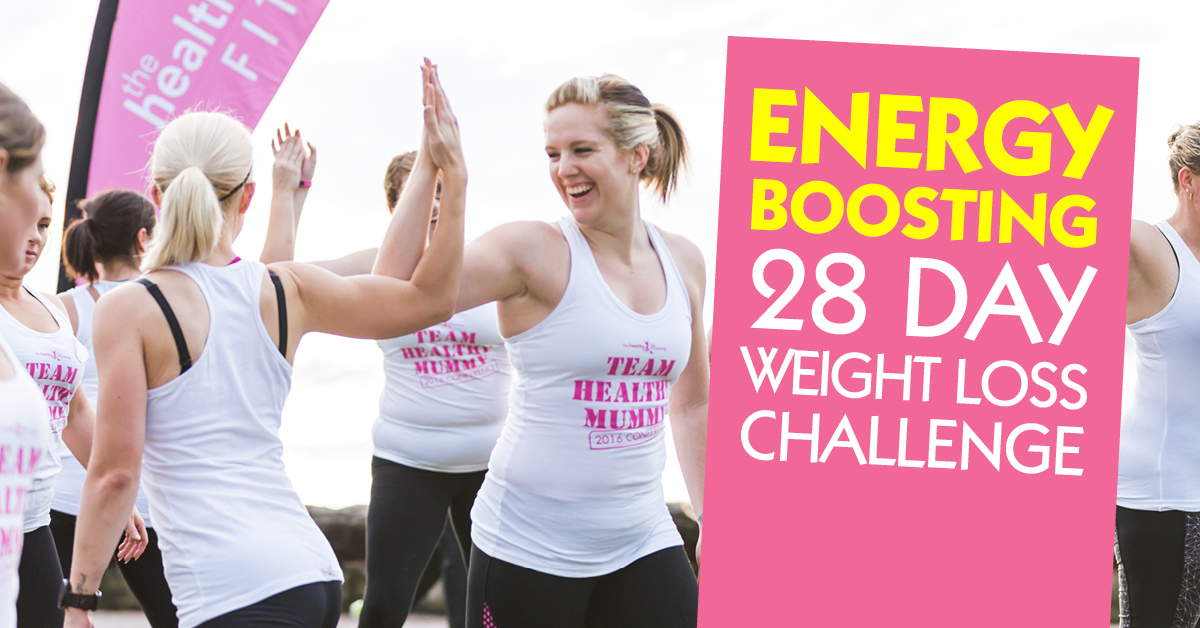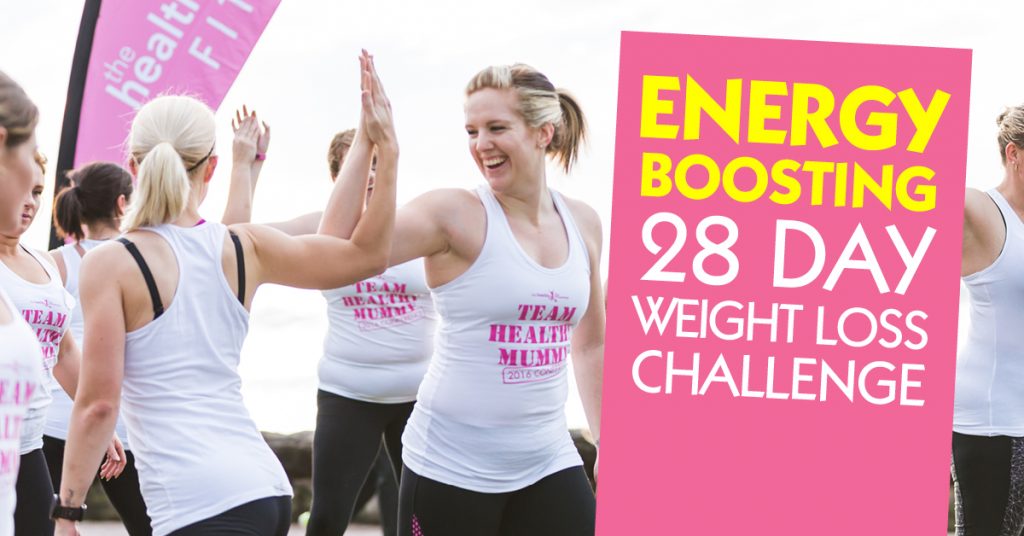 If you are inspired by Jacoby's before and after pics and want to take charge of your own health and weight – then join our 28 Day Weight Loss Challenge TODAY.
With more than 3,500 delicious (and healthy) recipes, 350 exercises & 24/7 support – the 28 Day Weight Loss Challenge  is designed (and proven) to help busy mums like you lose weight!
To learn more about our challenge OR to join – click here.
To support your weight loss, The Healthy Mummy also has a range of delicious and good-for-you smoothies!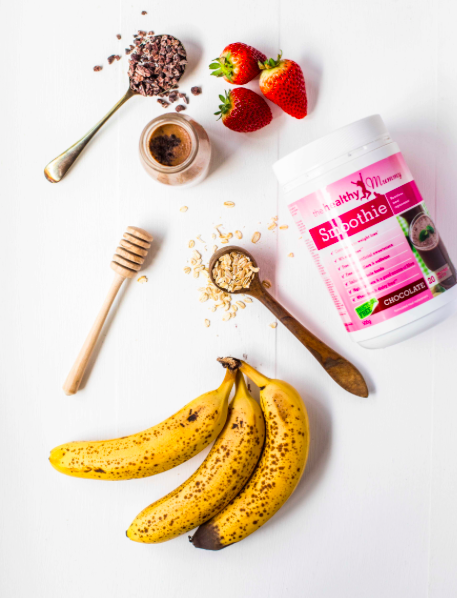 Our smoothie range offers an excellent source of essential vitamins, minerals, nutrients & important antioxidants. It does not contain any weight loss accelerants, caffeine, gluten and is dairy free. It is also a non Genetically Modified product!
To learn more about our smoothies – click here.
To purchase one of our smoothies – click here.