How this mum-of-two lost 23kg in 2021 and her top tips for those starting out
R'Echele Mjadwesch lost 23kg after signing up to the 28 Day Weight Loss Challenge - and she looks FANTASTIC!
R'Echele Mjadwesch lost 23kg after signing up to the 28 Day Weight Loss Challenge – and she looks FANTASTIC!
The 42-year-old mum-of-two started at 104kg and is now 81kg and she says, "I used to wear 22-24 to feel comfortable and free to move now I'm wearing size 14."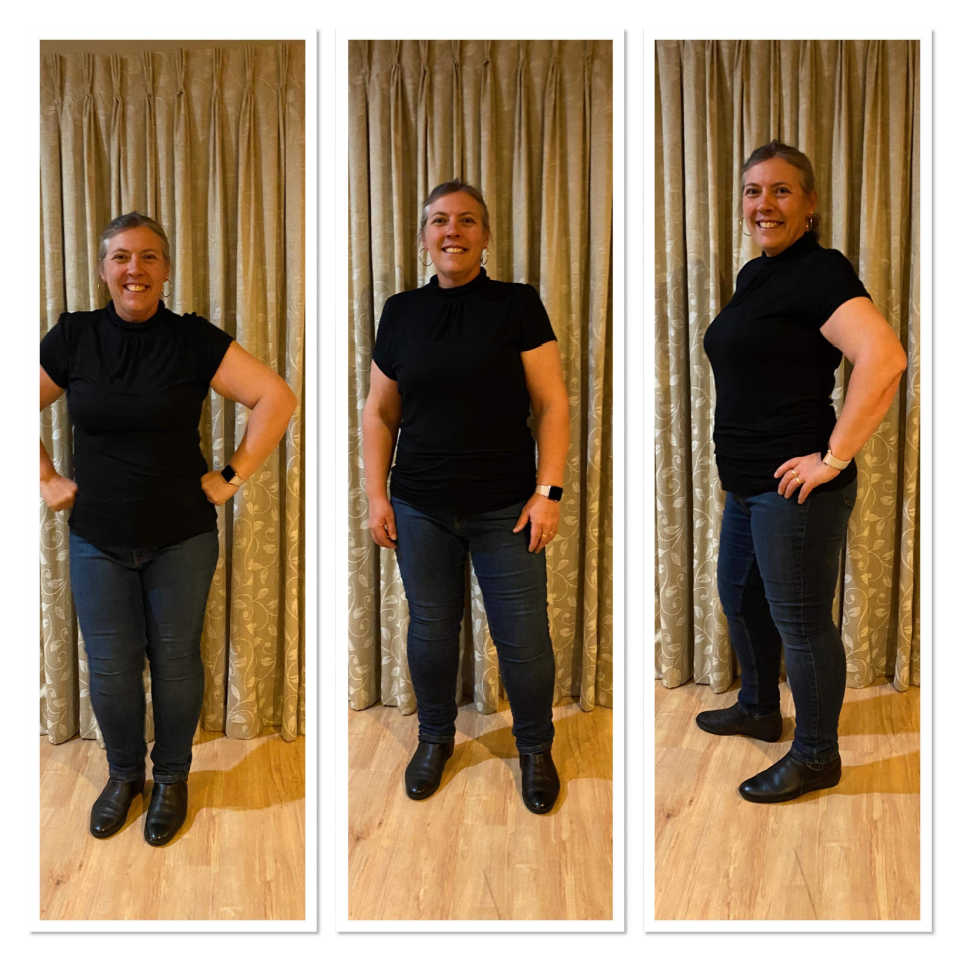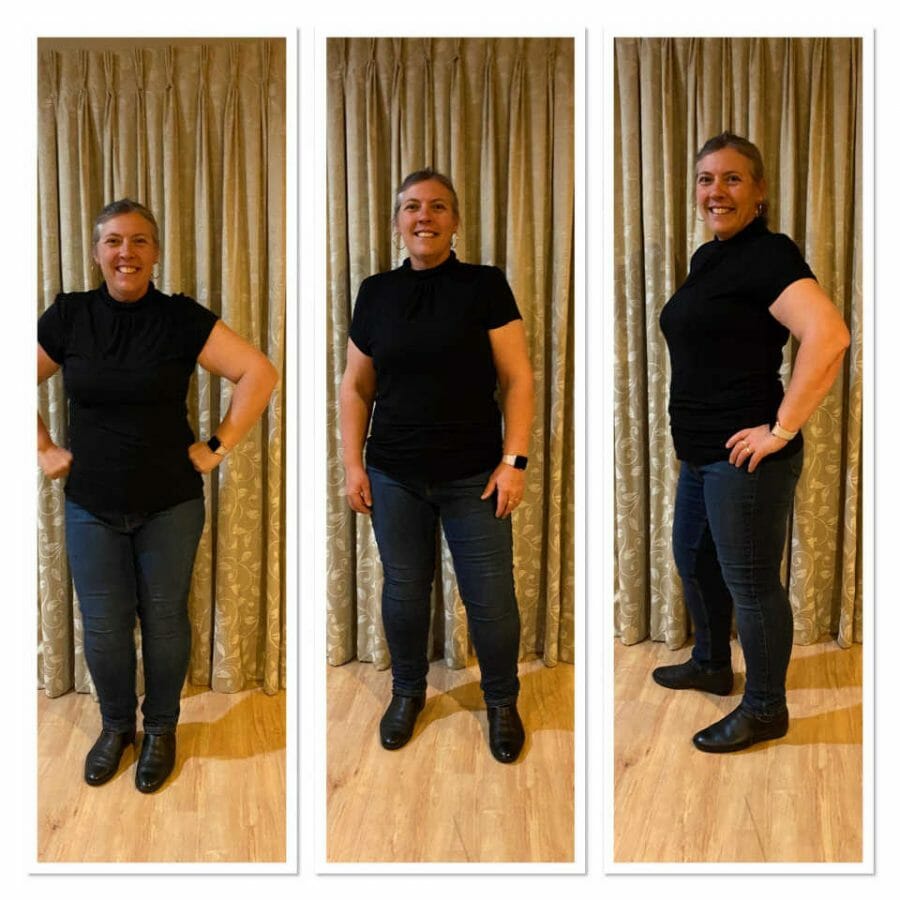 How R'Echele lost weight and embarked on her health journey
This amazing mamma's weight loss journey began when she picked up one of The Healthy Mummy's many recipes books in a supermarket. She then decided to download The Healthy Mummy app.
"As my mum's primary carer, I felt that if I didn't t look after myself then who would take care of her, my hubby or my kids?
"I had gained a serious amount of weight over several years and was at my heaviest weight and size. It was impacting on every part of my life! More than I realised."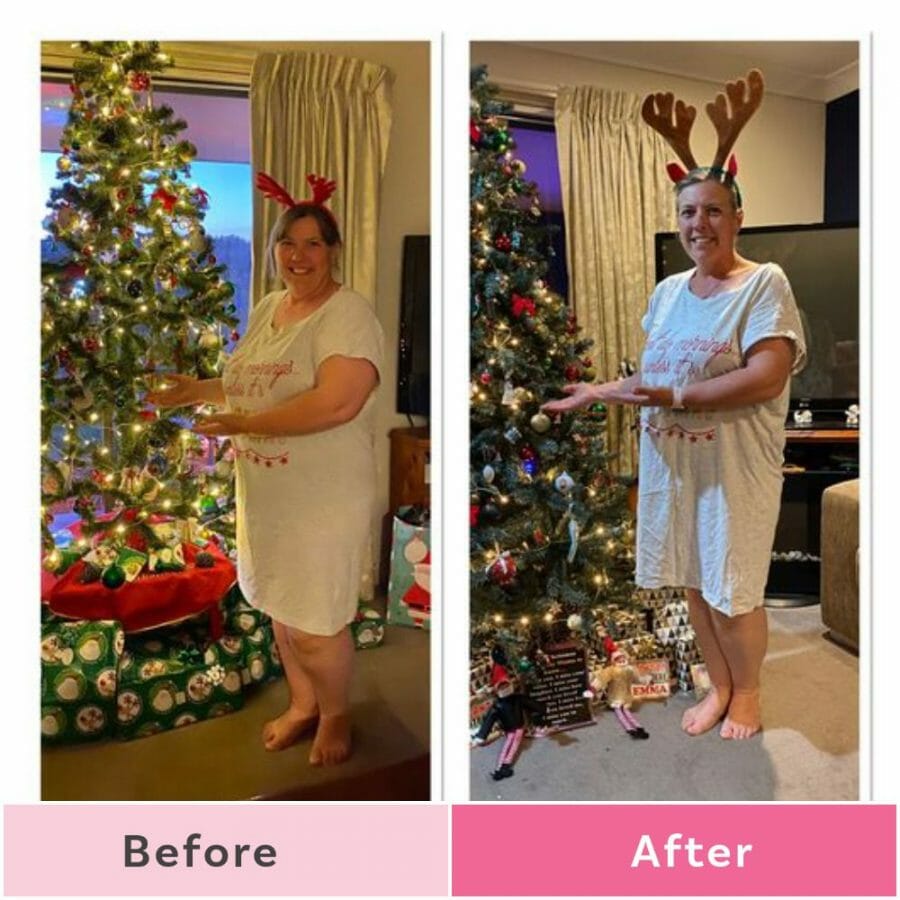 Amazingly, R'Echele began by making healthier versions of the recipes her family loves and also made smaller portions.
"I started drinking more water, by filling a drink bottle a drinking from it to help log/track the amount I consumed and therefore help me reach my water goal each day," she says.
"I went from drinking less than one litre a day to now usually three litres a day. Not only was it good for my body system it helped keep me full.
"I also started walking with my kids. At the start I could was 650m around the block and it took more than 20mins. I now walk about 7km a day in one hour."
Best of all, this mum now feels so much fitter and no longer short of breath.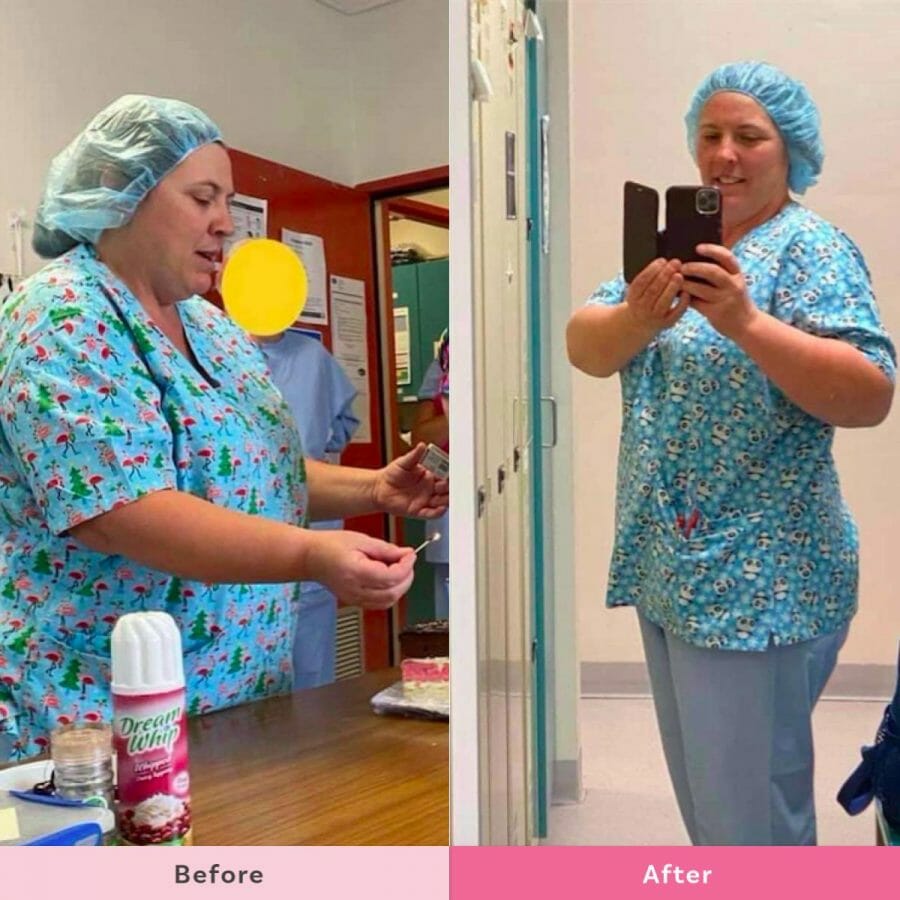 "My legs no longer swell. Less headaches. My resting heartbeat is now between 50-60 and my post exercise recovery is so much shorter," she says.
"I'm no longer tired all the time and have energy to spare. I can be active with my kids and the love seeing their mum active and are my biggest fans and support team!
"I've even tried playing a few games of basketball with some other mums for the first time."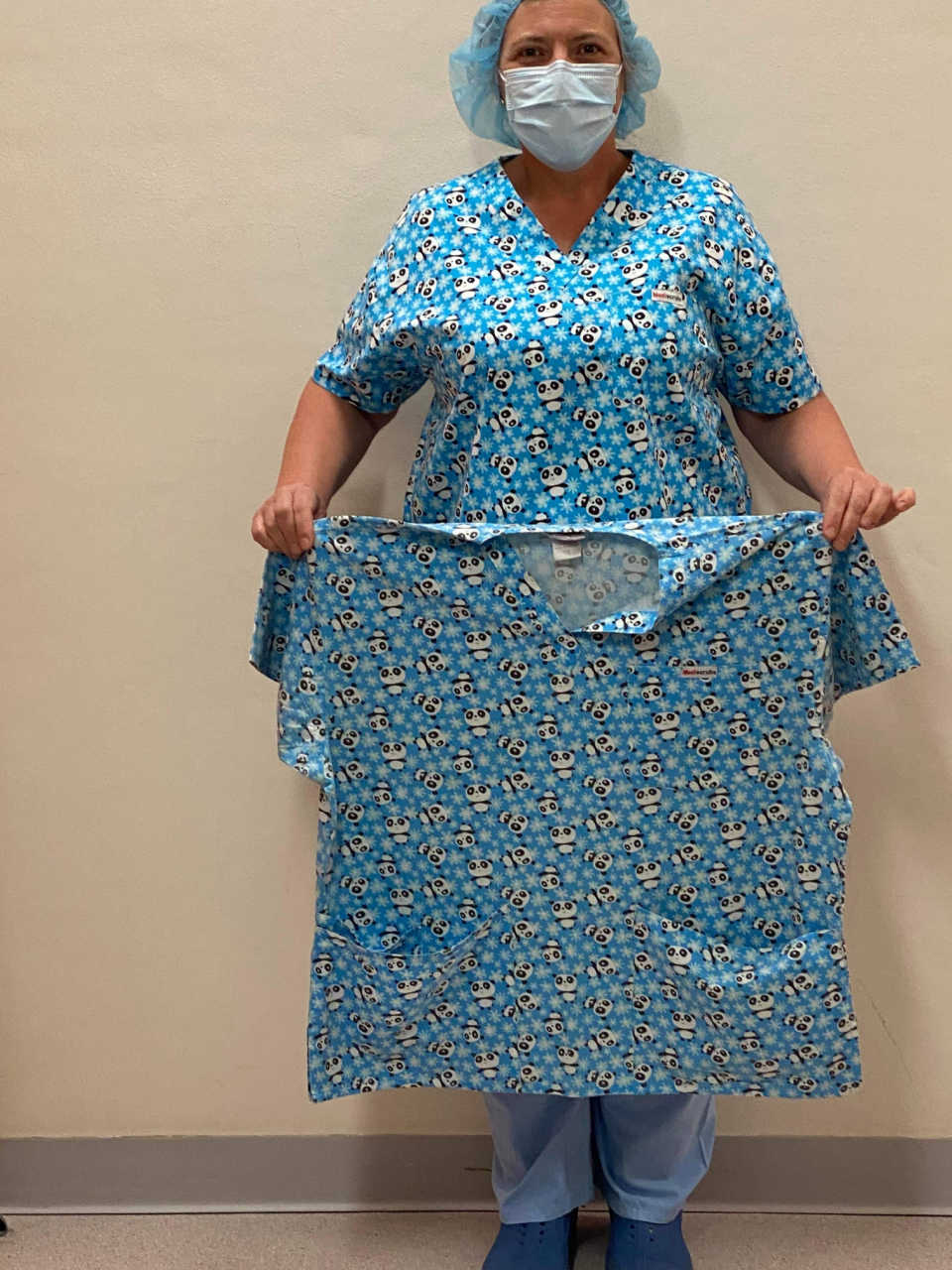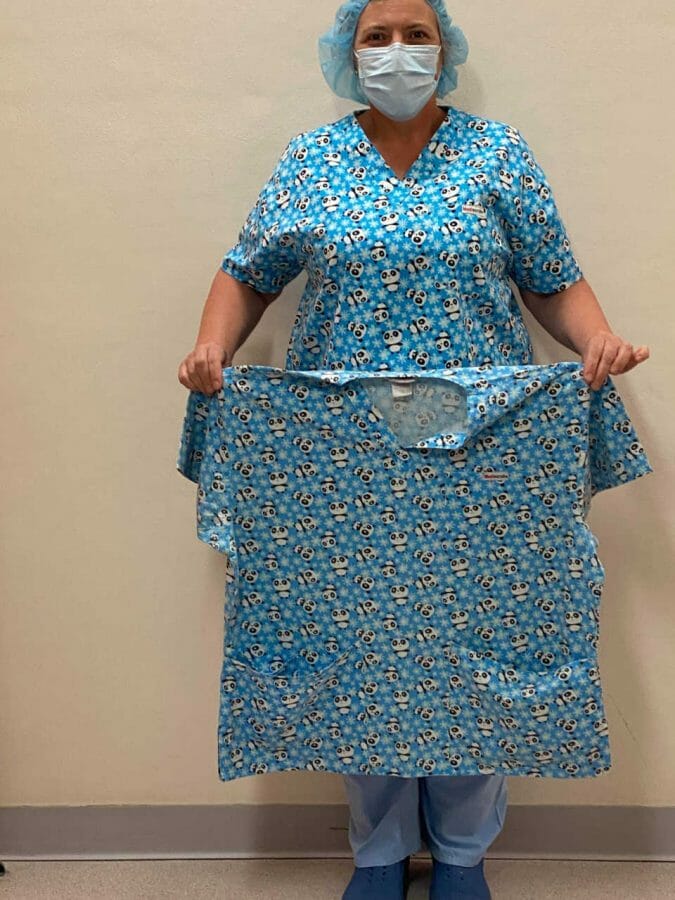 R'Echele's fave recipes
Fruity breakfast slice
Mocha banana bread
Turkey meatballs
Chicken spaghetti bake
Chorizo, pumpkin and feta salad
Stove top lasagna
R'Echele's fave workouts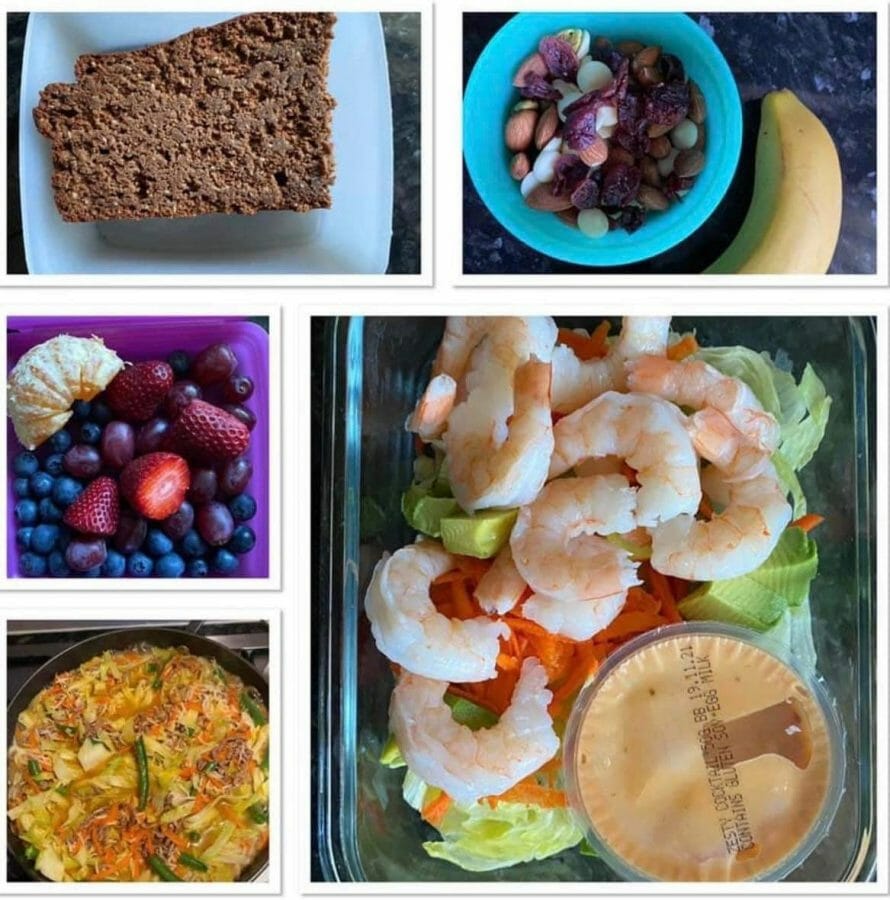 R'Echele's top tips for other mums starting out
Set achievable goals and be kind to yourself.
Don't change everything overnight – you didn't gain the weight in a day, it will take time to adjust to a new lifestyle (it takes 3 months to form new habits)
Get a good fitness tracker to help you keep on top of your daily activities and help you push that little bit more.
Start. Just start small. You can't change anything if you don't start somewhere. Pick a few recipes from the app to try.
Reduce your meal portions for meals not from the app.
Try and drink a little more water each day until you are able to drink two litres a day at least.
Have fun and be kind to yourself.
"I'm so glad and will be forever grateful to have started and maintained The Healthy Mummy lifestyle. The support from the program itself along with the social media support groups are so motivating," she adds.
"The change is not just my body though it's my mindset too which has been the biggest surprise to me as I regain the confidence, spark and energy I once had."
Join the 28 Day Weight Loss Challenge TODAY
Did you know the 28 Day Weight Loss Challenge is designed to help mums lose 4-5 kilograms a month WITHOUT avoiding whole food groups, going hungry and rigorous gym workouts?

The 28 Day Weight Loss Challenge is home to 4,000 recipes, 4 weekly meal plans, 350 exercises, workout videos plus 24/7 support.

The 28 Day Weight Loss Challenge is not only a sustainable way to lose weight but is family-friendly, breastfeeding-friendly and can be customised to suit all dietary requirements (for example, gluten-free, vegan, vegetarian etc).

What's more every month on the Challenge is a NEW THEME – meaning 100 new recipes, exercises and meal plans!