Mum shares how she lost 23kg without having to cut out any food groups
Nicole Deakes Brown proves you don't have to cut out food groups in order to achieve an ABS-solutely fantastic body transformation and 23kg weight loss.
Mum Nicole Deakes Brown proves cutting out food groups is not the answer to sustained weight loss.
She shares her ABS-solutely fantastic body transformation and 23kg weight loss which she achieved by preparing well balanced and delicious recipes from The Healthy Mummy 28 Day Weight Loss Challenge meal plans.
Check out her dramatic weight loss transformation below. And did we mention those ABS? Wow!

By following The Healthy Mummy 28 Day Weight Loss Challenges and Healthy Mummy Smoothies and doing regular exercise Nicole has completely transformed her body and is finally feeling confident in her own skin again.
Nicole's weight loss results
76.6kg v 53.3kg
Unhappy v happy
No confidence v more confident
Unfit v fitter and stronger
Size 12 v size 6-8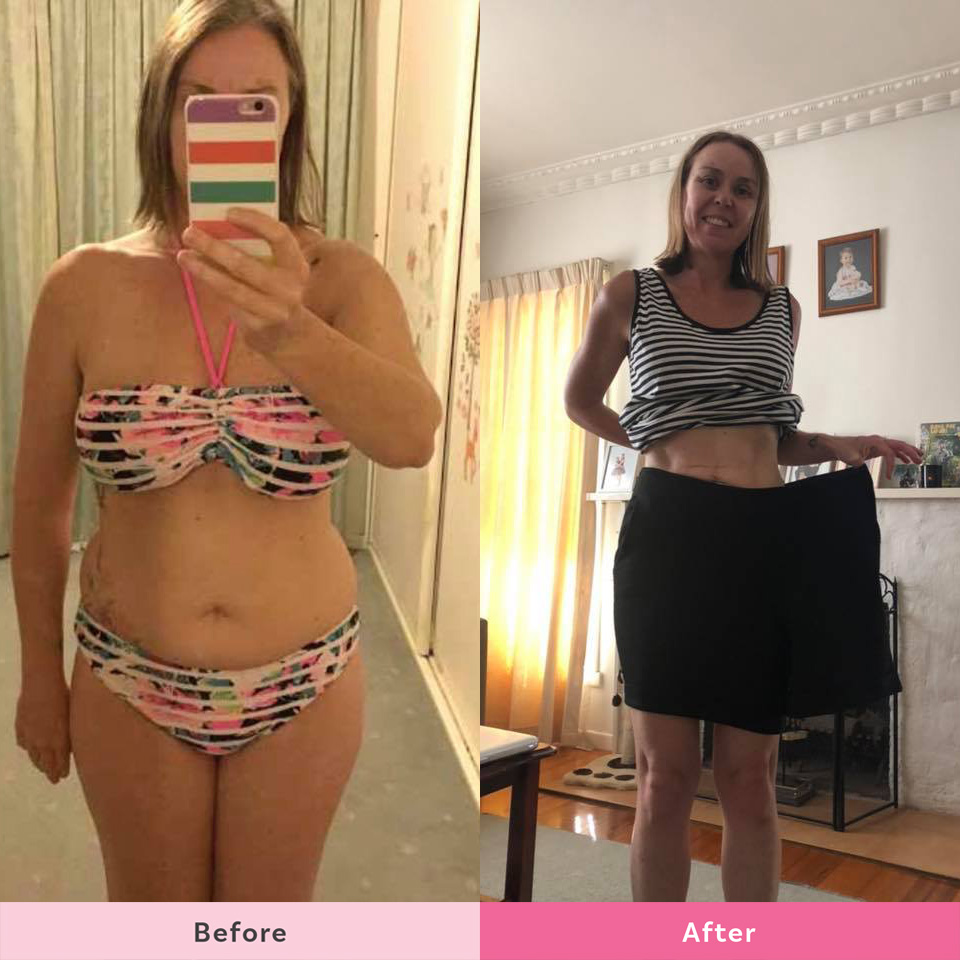 No need to cut out food groups to lose weight
Nicole has discovered that she doesn't need to cut out food groups to lose weight.
She says "The Healthy Mummy program has taught me that I don't need to cut out food groups to lose or maintain my weight.
Each week I get a menu of different recipes to make. I don't have to think too hard as it's all there. I can customise my meal plan to suit myself and my family and swap around my meals and ingredients if needed.
It has given me the tools to make healthier choices, to still enjoy my food and eat in moderation".
Some of her favourite treats include these Healthy Mummy Weetbix Slices Get the recipe here.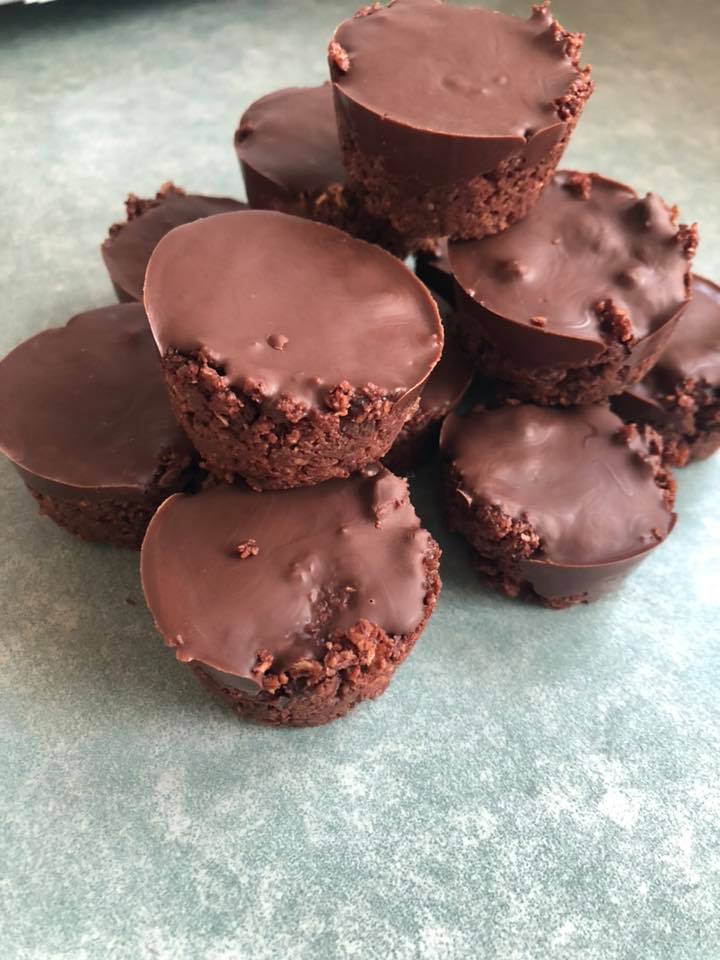 and The Heathy Mummy Rocky Road. Get the recipe here.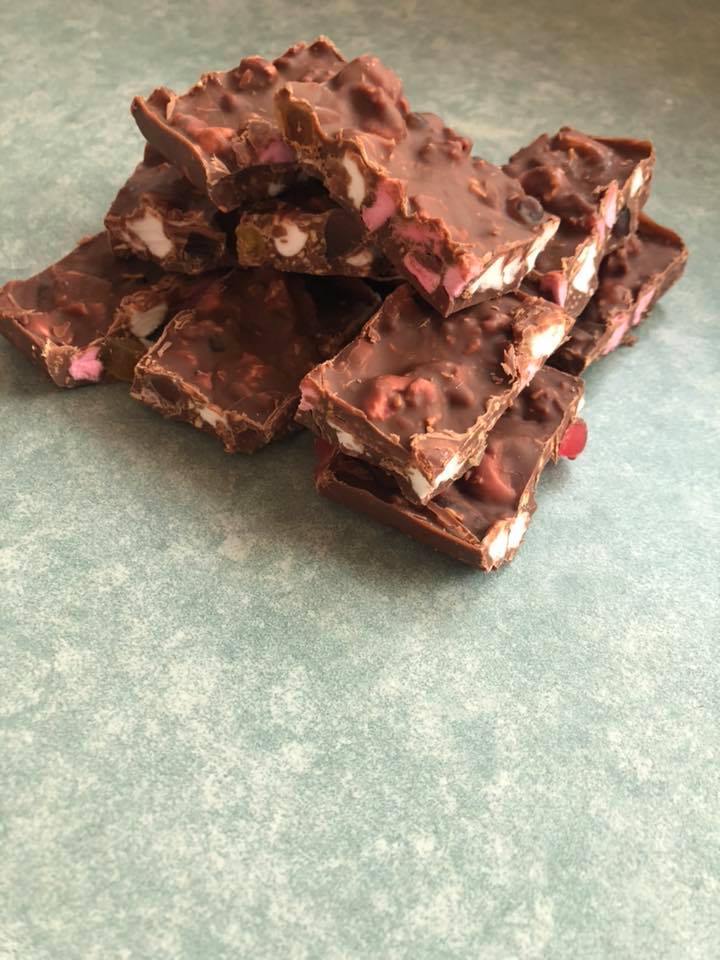 In addition Nicole enjoys plenty of nutritious and satisfying recipes from the thousands available to Healthy Mummy Challenge members. Like this delicious Lamb and lentil curry.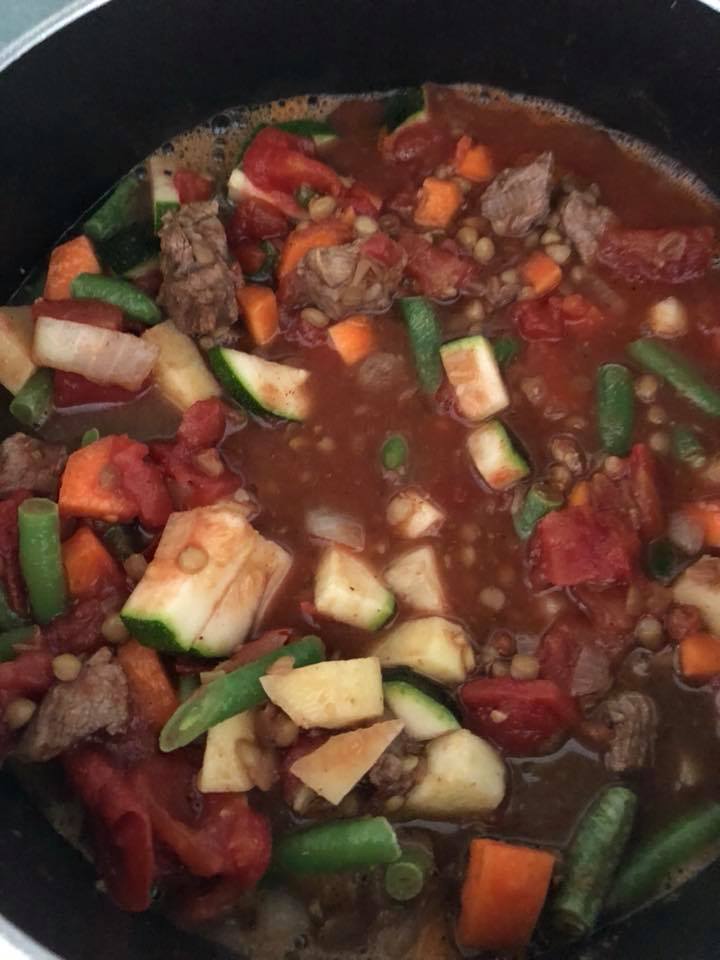 A healthy journey, not a diet
Nicole daughters (aged 12 & 14) have jumped on board and are constantly requesting Healthy Mummy meals and snacks, which Nicole loves.  She says "I have a smoothie most mornings with the kids or as a snack and on hot days. 
They are learning that healthy eating doesn't mean boring or missing out and it's about them learning to enjoy food and not be scared to eat for example carbs/pasta, everything in moderation.
They know it's ok to enjoy treats at parties or when out and what I love is that they request Healthy Mummy food after they have had treats as it makes their tummies feel better.
We are on a healthy journey not a diet and I am teaching them about balance.
I have found my love for food again and I don't feel guilty anymore when I go out with family or friends".
Transforming her body and gaining strength
Since following The Healthy Mummy 28 Day Weight Loss Challenges Nicole has also developed a love of exercise. She says "I love to exercise because it makes me feel great and I no longer use it to punish my body.
Nicole's biggest non-scale-victory goal was to achieve muscle definition in her arms and she aced it.
She says "Can I say how happy I am of my guns? No weights were used, this is purely from push ups."  WOW Nicole. We are impressed!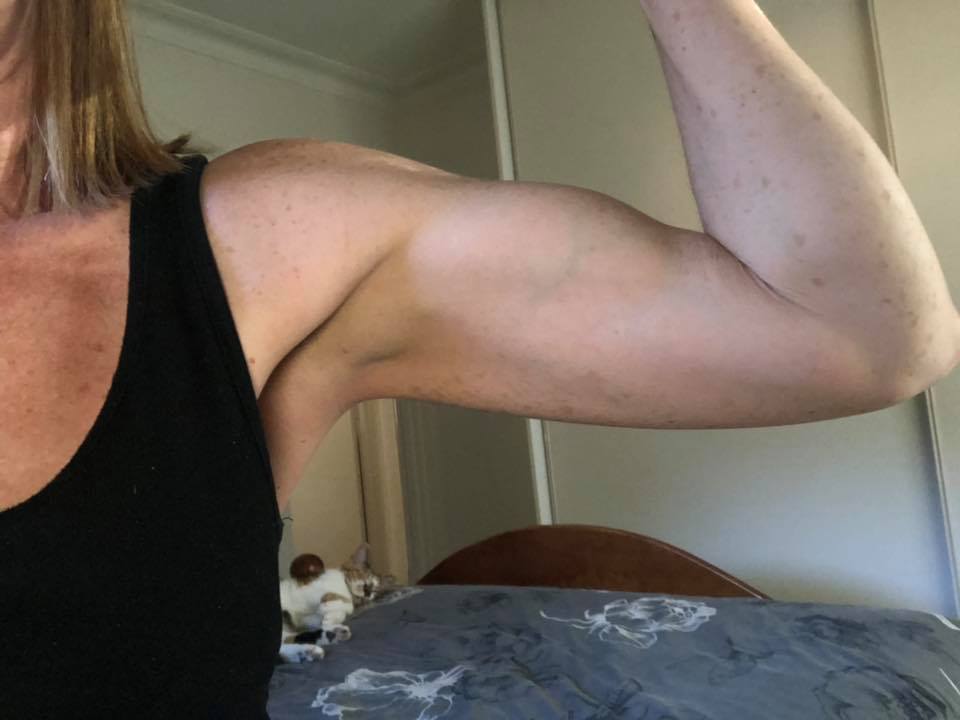 Nicole's advice for achieving results
Consistency is the key
Be patient
Be kind to yourself if you slip up
Eat healthy
Do what works best for you, we are all different but all have one thing in common….to be healthy
"We are not perfect, we may fall, stray, stumble a few times but getting back up, dusting off and moving forward proves how strong we really are.
If you want something bad enough you will work hard no matter what obstacles you face to get it".
Today Nicole follows The Healthy Mummy challenges not to lose weight, but maintain her weight loss.
Reflecting on her journey she says "the biggest gain for me is changing my mindset, learning to love my body and feeling more confident in my own skin. This had been extremely hard for me and I work on this everyday".
The Healthy Mummy team are so inspired by Nicole's mental and physical transformation and would like to thank her for sharing her journey with us and proving that cutting food groups is not the answer to sustained weight loss.
Clean, healthy, nutritious meals made from scratch and regular exercise will do the trick!
Are you ready to become a Healthy Mummy and kickstart your weight loss?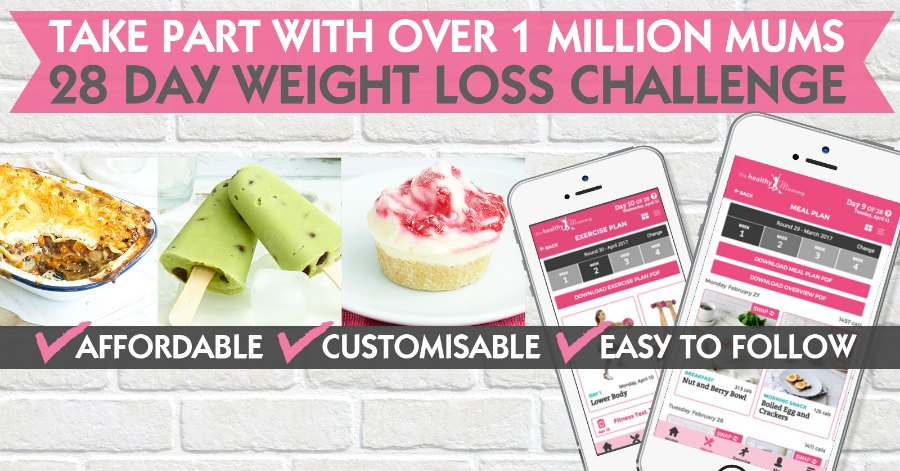 If you are interested in kickstarting your weight loss and want to improve your energy – not to mention – improve your overall health and wellbeing – our 28 Day Weight Loss Challenge is an awesome program to check out. 
Our 28 Day Weight Loss Challenge includes:
28 days of at home exercise routines (no gym needed) – with video instruction
Customisable and breastfeeding friendly meal plans (including a 7 day cleanse)
Time-efficient exercises for busy mums – under 30 mins
Challenge combines Pilates exercises with interval and circuit training (HIIT)
Suitable for basic to advanced fitness levels
Home to thousands of EASY-TO-MAKE recipes!
To learn more about our 28 DAY WEIGHT LOSS CHALLENGE CLICK HERE or PURCHASE SMOOTHIES HERE.