Wow! This mum has lost nearly 40kg by giving herself one hour every day
Wowsers, Melissa Timmer! You look absolutely stunning.
This 33-year-old mum-of-two from the Central Coast has been following The Healthy Mummy's 28 Day Weight Loss Challenge for the last five years and has lost 309kg.
Her start weight was 107kg and she lost 39kg, down to 69kg in nine months. Now she's maintaining her healthy lifestyle and is 76kg.
To help celebrate The Healthy Mummy's 12th birthday, she has joined our Birthday Squad to help other mums achieve the success she has.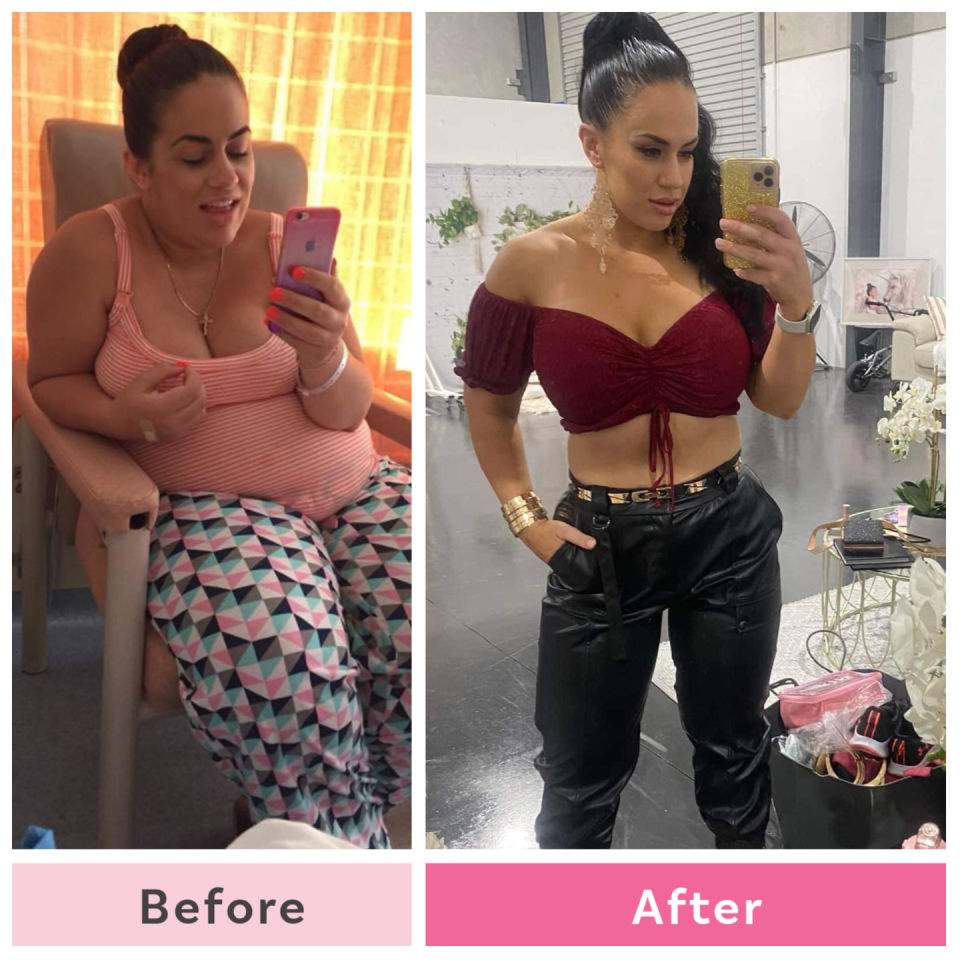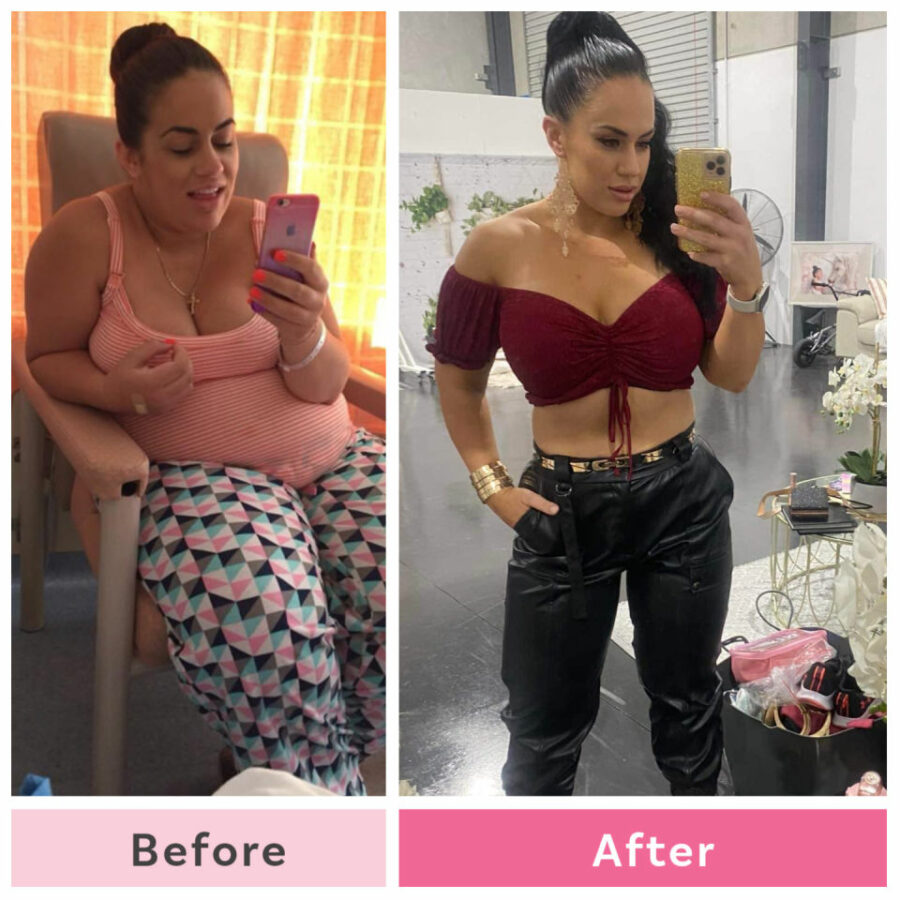 Melissa's incredible success story
"I was looking for a healthy alternative to drop weight while I was breastfeeding my second bub," she says.
"I came across The Healthy Mummy and purchased my first smoothie tub. I started with some free recipes then eventually joined up to the 28 Day Weight Loss Challenge.
"I was exercising three times a week and managed to drop 39kg in nine months, by the time my daughter had her 1st birthday I was at my goal weight."
Amazingly, Melissa says she feels strong and confident and that living this healthier lifestyle has helped with her anxiety and dealing with certain things.
"I started training with weights about a year and a half into my journey and fell in love," she says.
"I love that I'm strong enough to be independent, this program has taught me so much more than just getting to my goal weight. 
 "Nothing good comes easy, be a fighter and work for what you want."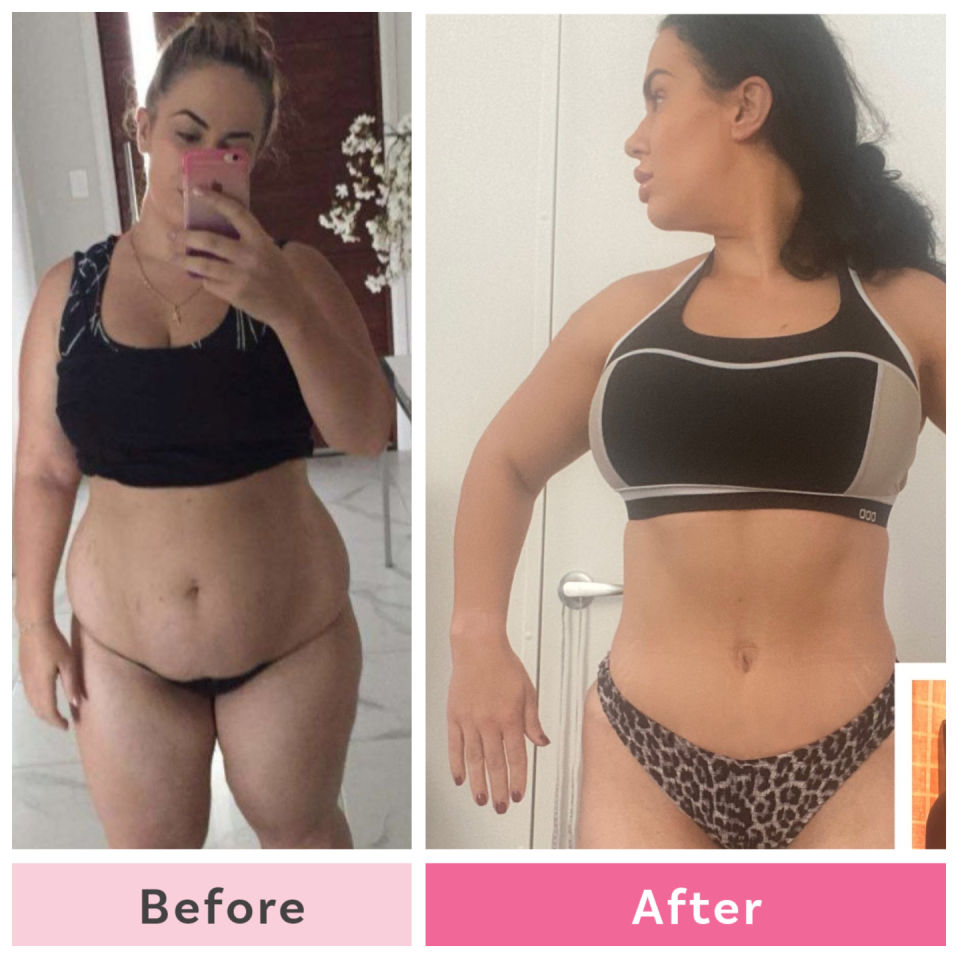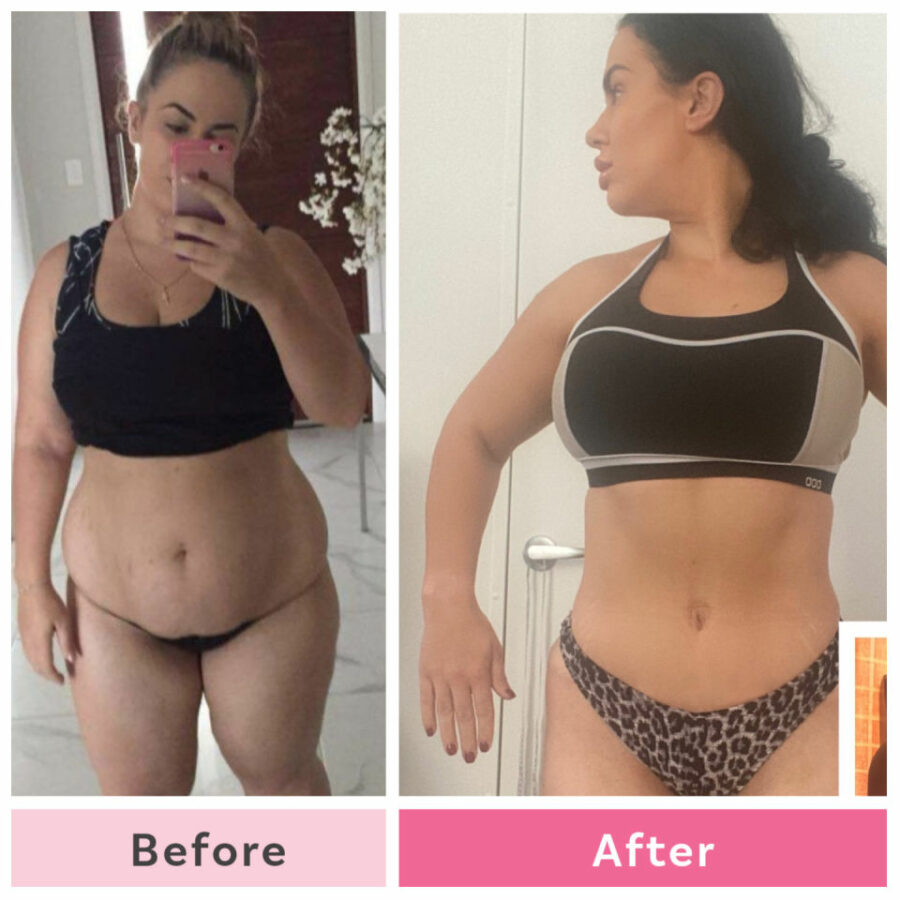 Why Melissa signed up to The Healthy Mummy
It all began for Melissa, as she felt like she had lost her confidence, nothing fitted her and she didn't enjoy going out.
"I was shopping to find outfits that made me look skinnier, I was sick of it and i needed to change," she says.
"I made simple changes in the beginning like swapping out meals for healthier options, like salads with high protein and aiming to drink three litres of water a day, also working out three times a week, having that me time to do a class at the gym was nice for a break to."
Health benefits and huge savings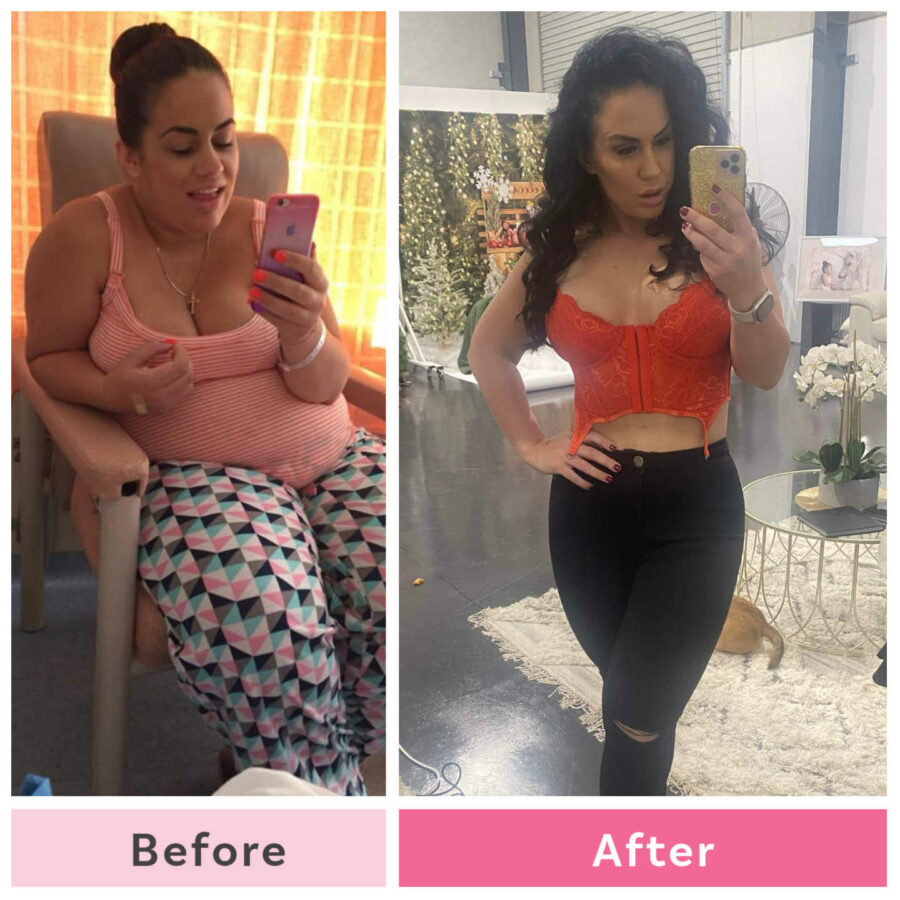 It's more than appearances for Melissa, her healthier lifestyle has meant that she rarely gets flare ups of eczema.
"I put it down to the homemade meals with fresh ingredients, the vitamins and minerals in the smoothies, and just doing more self care," she says.
"I save usually $200 a week when I prep and be organised with my food."
What are your three tips for success:
Have a plan with how your going to be organised with meals

Reward yourself when you have a successful week 

Take measurements, photos and make sure you take the time to understand the program 
What is your top BUDGET tip for saving money as a Healthy Mummy?  
Only buy the ingredients you need for the week

Online shopping is a great way to not impulse buy

Shop at fruit stores or butchers to get the best deals

Look around for specials and bulk buy the half price ingredients
How Melissa began her Healthy Mummy journey
Melissa was hesitant to start but after experimenting with the app and recipes she couldn't be more committed and is a shadow of her former self.
"I love the motivation I get from all the amazing people in this group, it keeps me going."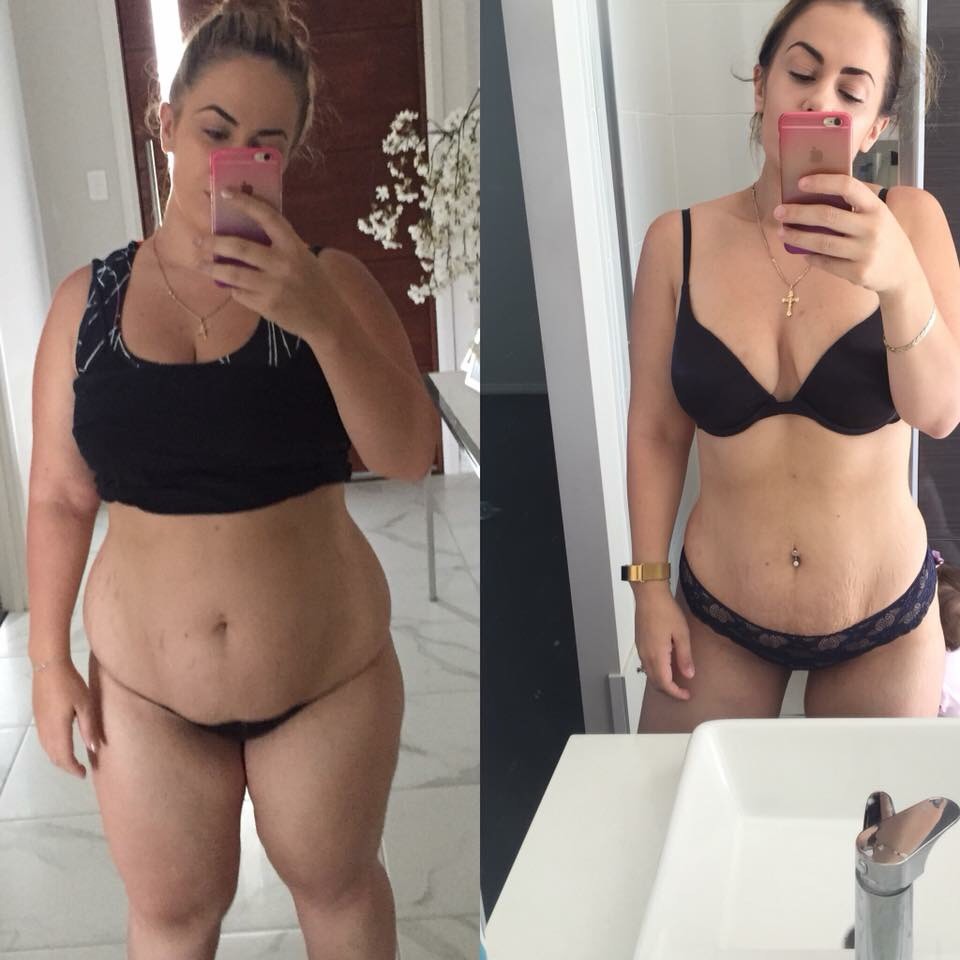 What is your favourite recipe and smoothie?
I do love the Creamy Carbonara from the 28 Day Weight Loss Challenge, pasta is my weakness. Sometimes I'll have zucchini instead of pasta and just shred it like spaghetti.
My favourite Healthy Mummy Smoothie is banana and strawberry and I do love making the sneaky "Snickers"  for a sweet treat. My go-to smoothie is strawberry smoothie mix, frozen banana, skim milk, ice, yoghurt and honey.
Do you ever allow yourself to a day off?
I do. I usually have 1 cheat day a week but don't go overboard. I think there's nothing better tasting than feeling healthy and being able to fit into my old clothes, having that confidence has been life changing for me.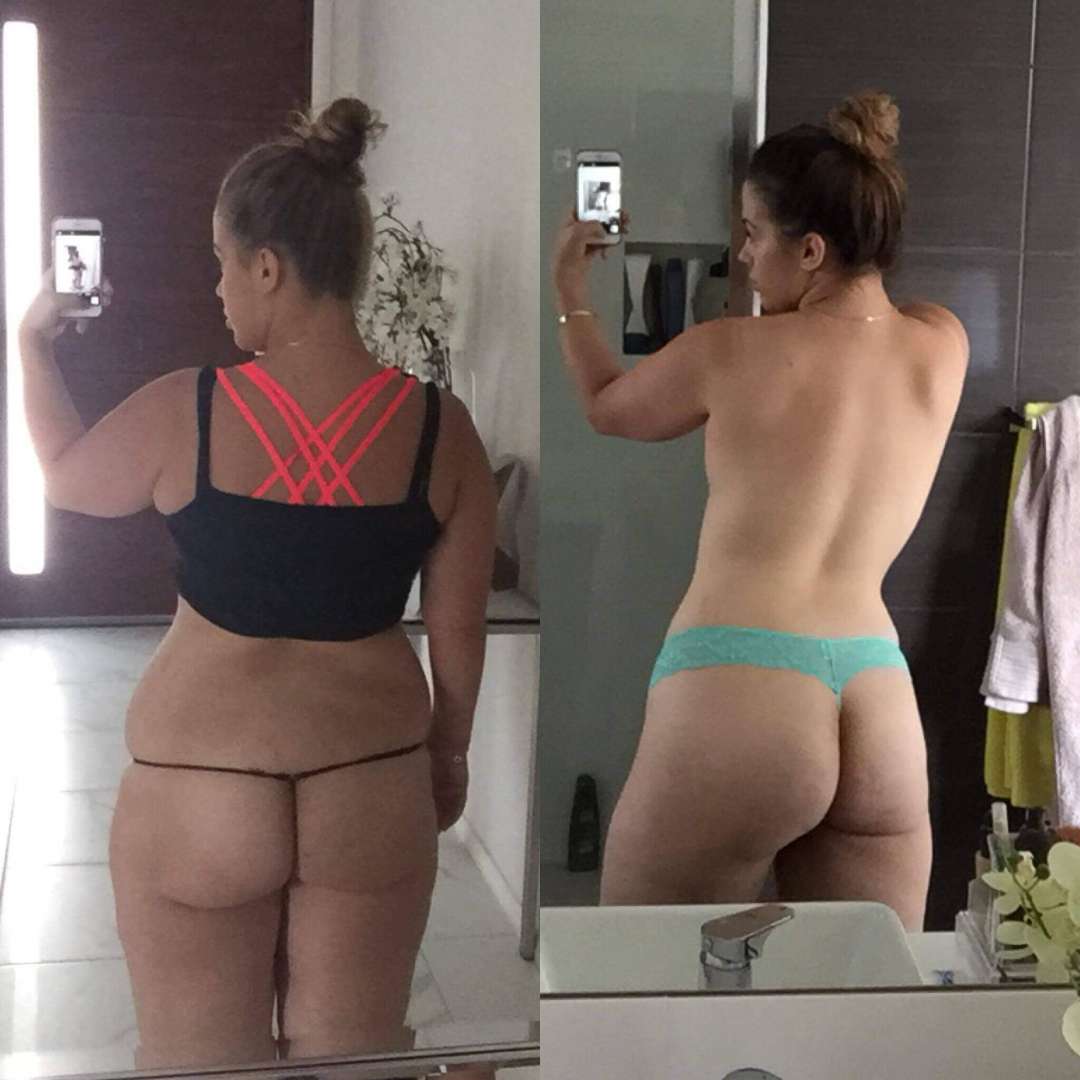 What's your secret formula?
I put myself first for one hour a day. I make no excuses. I'm a mum-of-two, we have a mortgage, I run my own business, and my partner works, but I still make time to train.
My health and happiness is more important than the cleaning or washing right now.
What do you do for yourself?
I'm such a better person now, I was falling into a bad depression and I knew if I didn't get my self up and going I wouldn't be able to get myself out of that hole I was in.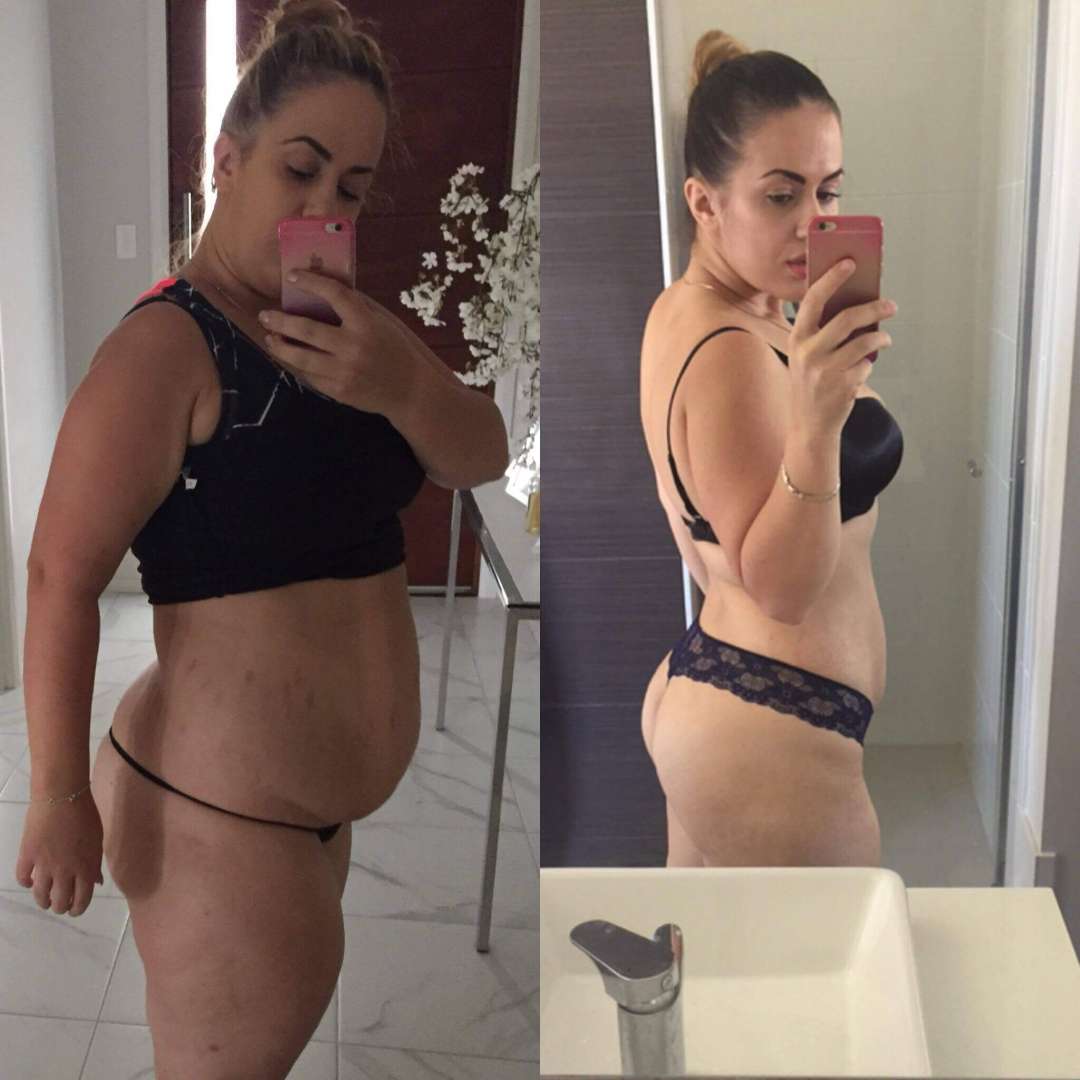 What's your biggest tip for other mums on the 28 Day Weight Loss Challenge?
My biggest tip would be consistency, you have to put the effort in.
I worked my butt off to get where I am. It took about four months of hard work before anyone even noticed. I was losing weight, so don't let this deter you from keeping going.
Dedication is the key. Some nights I'd have people over and everyone would be eating ice cream, drinking soft drink and having pasta.
They would always say to me to just go ahead and have an ice cream or eat more, but I wouldn't and thats how I got the results I have today.
Join Melissa on the 28 Day Weight Loss Challenge!
If you are inspired by Melissa's before and after pics and want to take charge of your own health and weight – then join our 28 Day Weight Loss Challenge TODAY.
To support your weight loss, The Healthy Mummy also has a range of delicious and good-for-you smoothies.
Disclaimer: Images and references to kilograms lost are as supplied by the individual in the story. The Healthy Mummy assumes information and photographs supplied to be true in nature and is not responsible for any false misrepresentations or claims relating to their programs or products.