Mum who has lost over 30kg shares what she's learnt along the way
Manuela Bu signed up to the 28 Day Weight Loss Challenge and lost over 30kg in just nine months! Here are some important things she's learnt.
This incredible mum has been using The Healthy Mummy weight loss plans and has TRANSFORMED her body and reversed her health issues.
Manuela Bu signed up to the 28 Day Weight Loss Challenge and lost over 30kg in just nine months!
Here are some important things she's learnt…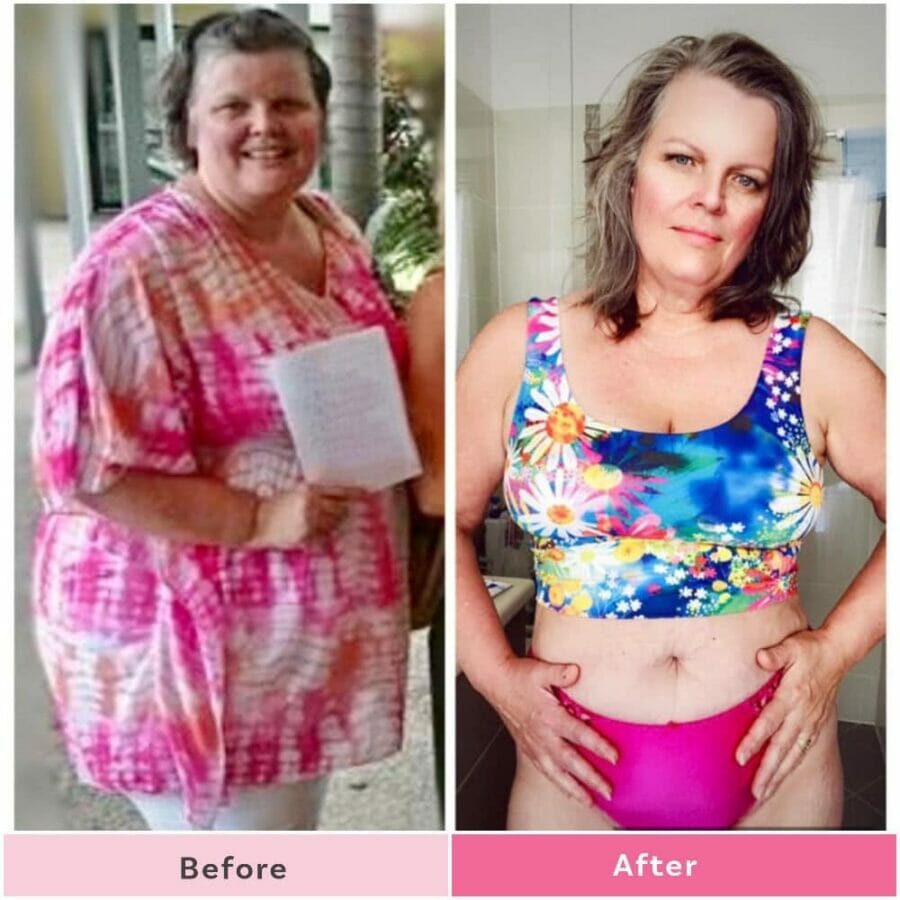 Things Manuela has learnt on her weight loss journey
Queensland-based Manuela has four amazing kids, her youngest of which has cystic fibrosis which on top of her own health issues has made life challenging at times.
She shares, " Life became extremely tough and challenging due to illness and I became engulfed by it all and my weight ballooned to 114.7kg." 
"At the end of 2019, I had this uncomfortable feeling that I wasn't going to see my next birthday if things didn't change and that's when I came across Stephanie's journey on The Healthy Mummy, so I bit the bullet and joined the Challenge."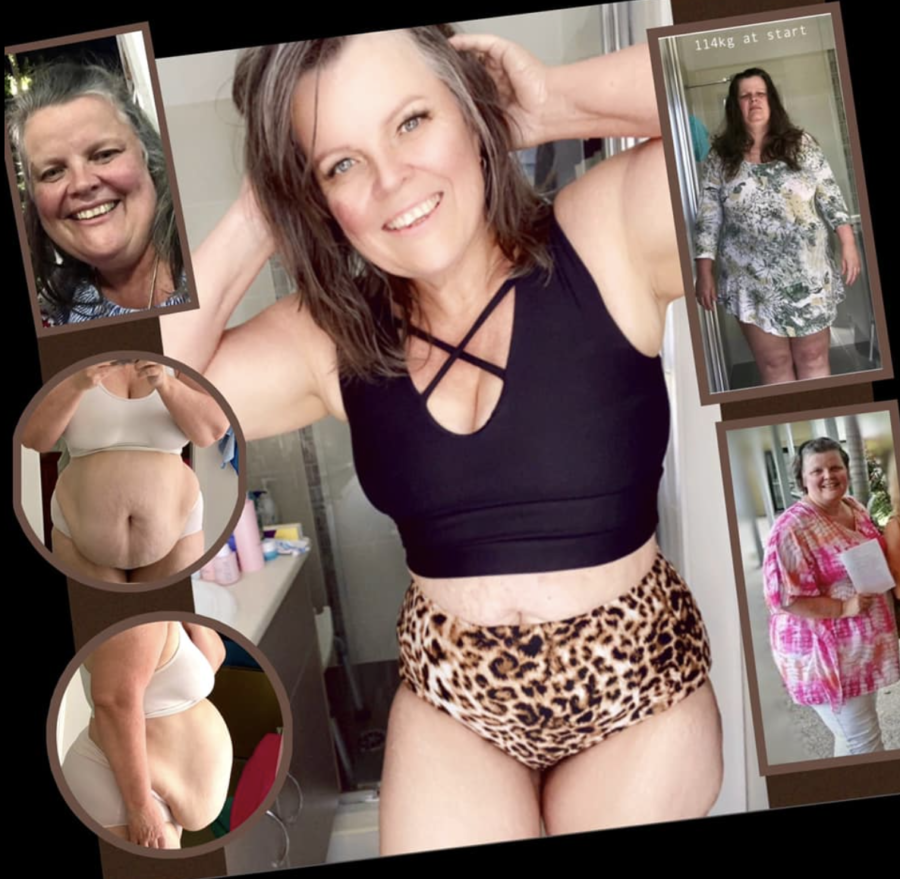 Manuela's weight loss tips for success
1. Buy yourself a set of kitchen scales
It will be the best investment you'll buy yourself. Not only will they keep a tight rein on your calorie consumption, but it will also stop you from misjudging your food with those hungry eyes that we all seem to have when it comes to portion control.
2. Drink your water!
Did you know that more often than not people confuse hunger with thirst? True.
3. Use a smaller plate
How often have you heaped up your plate and thought it was a good portion? I'm sure I'm not the only one who over estimates the food on their plate when serving. It 's a pretty good tool especially when you go from cutting out the need for the kitchen scales……and it will help you manage more control of that desire to over fill the plate.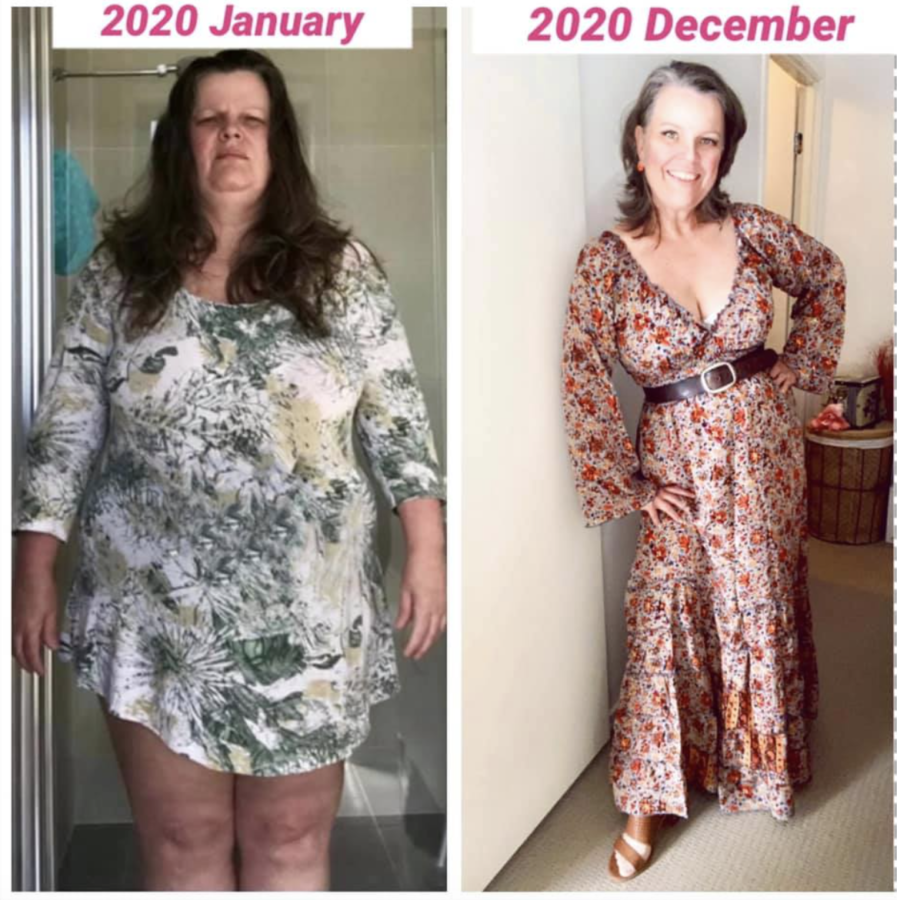 4. Eat slowly – chew your food
Did you know that it takes at least 20 minutes for your brain to register that your full?
5. Remove temptation
I know that temptation is a sneaky little devil that likes to derail you. So the best is to stop it in it's tracks. Don't buy the junk food!
6. Read your labels!
Watch out for those hidden sugars, salt and all those nasties.
7. Keep it simple – reduce stress
If you get too overwhelmed, you're likely to give in or crash. Do whatever it takes to make life simpler for you.
Some like to meal prep in large bulk, I find that overwhelming. Instead you could just cook a little extra with your meals and store this in the freezer for those 'no time' nights. If you do this over a period of time, you'll get a nice little stash of meals done.
8. Drive/Motivational incentives
It's as simple as grabbing a photo of yourself at a younger time in your life where you were your happiest. Stick it somewhere were you can see it everyday, like on the fridge or the bathroom mirror.
Another idea is to buy a dress or a pair of pants a size too small. Your aim is to get into that item. Once you've reached that goal, choose another one to keep it going. That will lead you onto your next, and then the next and so on.
" If you do not make time for your wellness, you will be forced to make time for your illness."
9. Find your team
This one's important. Look for a good support group around you! People that inspire you, people who cheer you on, people who back you know matter what. I'm so thankful I found The Healthy Mummy. The community group has led me to where I am. They have supported and cheered me on every step of the way. I am forever thankful.
10. Only compete against yourself
You do YOU! It's the best piece of advice I can give you. You know your body! You know it better than anyone else. Listen to it! Just don't let yourself be persuaded that change is impossible. Don't let yourself get stuck.
Also, don't try to be anybody else but you.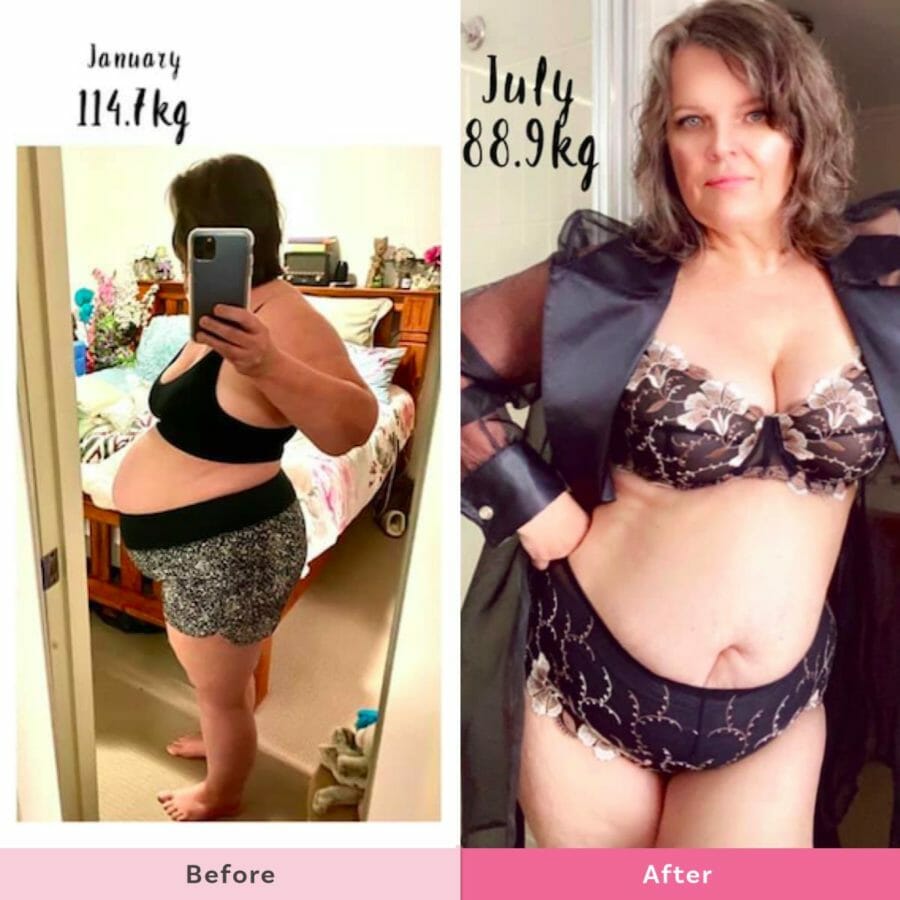 11. Measurements
Don't end up being a scales junkie! Weight loss doesn't only show up on the scales, there are also other ways to track your progress. Clothes are also a good indicator of weight loss. Measurements can also be tracked in centimetres too. Take your measurements throughout your journey.
12. Don't look at the whole staircase, just concentrate on the 1st step!
This is an important one to remember, it will stop you from failing. Don't look a the whole picture, set a small goal that is achievable and reach for that.
Far too often we get stuck because we become overwhelmed by the enormous journey we see in front of us. I
13. Don't look at it as a diet but a way of life
Counting calories is useful but don't make it a diet. Eating everything in moderation is the key! If you stick to living on a diet, restricting foods and narrowing your food choices, you are only setting yourself up for fail. The key is moderation.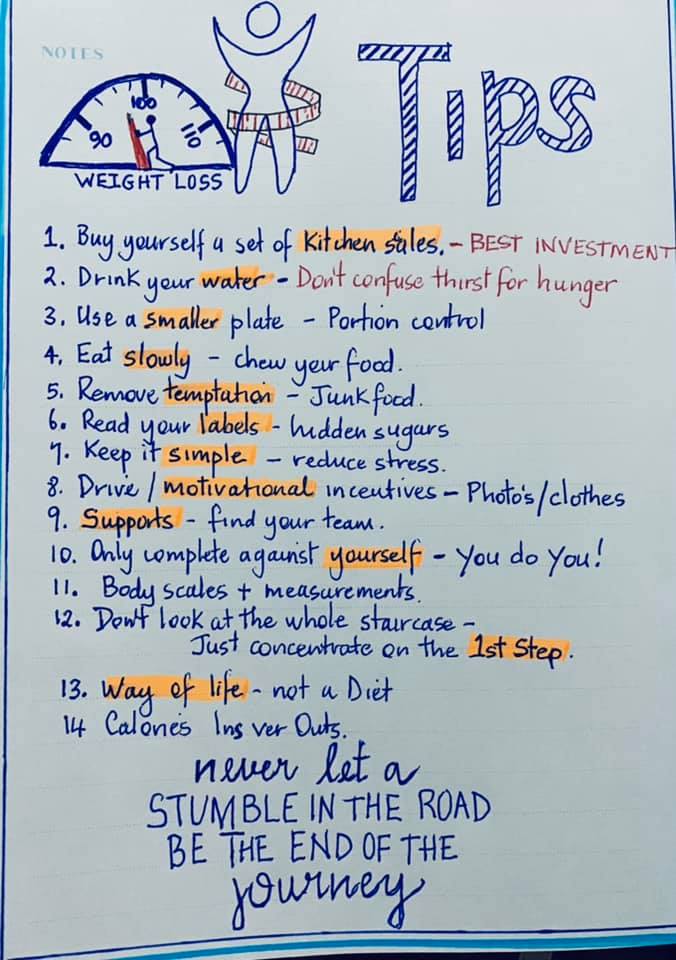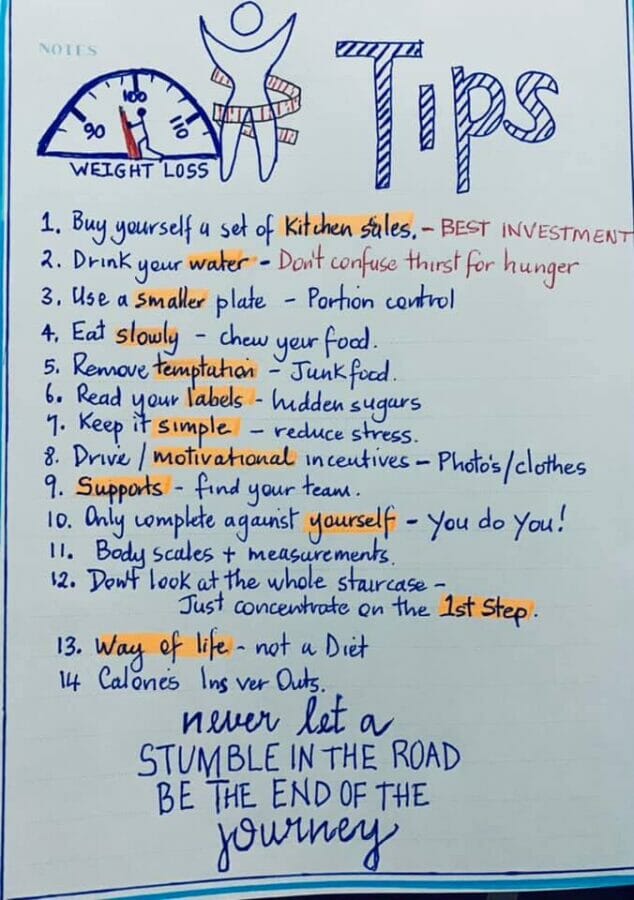 14. Calories in verses outs
Energy in ( food you consume) minus the energy out (exercise you do to burn the calories) is what it's all about. If you're a gym fanatic then your body needs extra fuel and can easily manage a high range of calories. Movement is crucial! It down't matter how you move, just MOVE.
The best place to start is going for a simple walk and build from there. Along the way you'll know when to shift gears and incorporate more into your routine.
Amazing tip, thanks Manuela!
Join the 28 Day Weight Loss Challenge TODAY!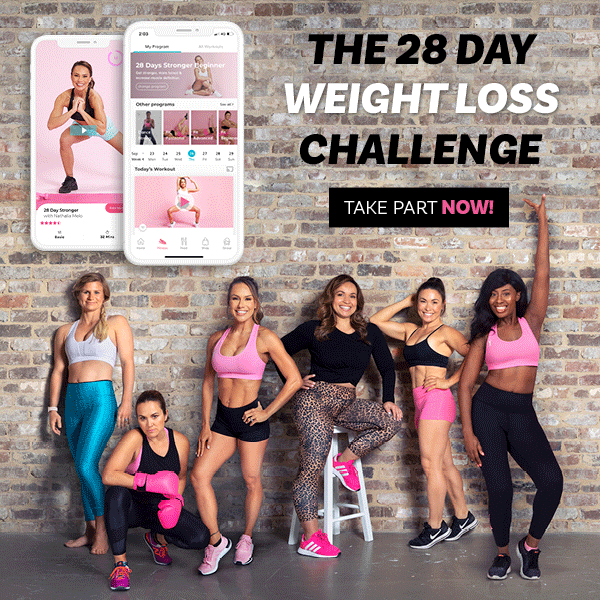 Think of the 28 Day Weight Loss Challenge as the best value personal trainer, dietitian, meal planner, chef and motivational coach with DAILY support – that you have access to every day – without the high cost and all created JUST FOR MUMS.
Each month is DIFFERENT on the 28 Day Weight Loss Challenge. EVERY MONTH you receive NEW 28 Days of FAMILY FRIENDLY customisable meal plans, daily exercise plans with videos and daily support. It's also breastfeeding friendly.
Join the 28 Day Weight Loss Challenge today!