This mum is loving how she looks and feels thanks to The Healthy Mummy!
Twelve months ago Hannah Smith wouldn't have dreamed of posting photos of herself like the ones below, but after finding The Healthy Mummy and seeing her body and health change she's feeling much more confident.
Read more of Hannah's journey below.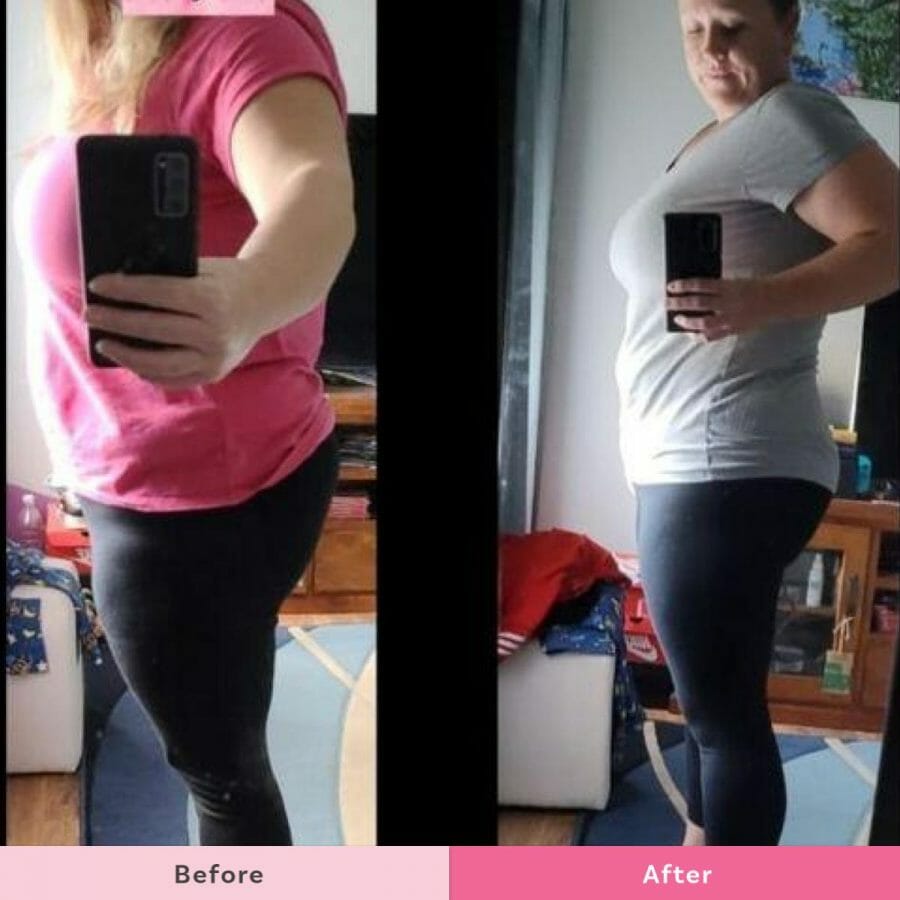 Proud of her progress this mum is sharing photos she wouldn't have before!
It's amazing what 12 months can do for you when you choose to put your health first, which is exactly what Hannah Smith discovered after finding The Healthy Mummy.
"These pictures are hard for me to post as I don't normally share these types of photos but I am so proud of how far I have come since joining Healthy Mummy and the difference since I last tried these pants on at the end of 2020, to now, the end of 2021!!!"
Scales don't always tell the whole story and when Hannah tried on these tights she realised why. Last year they were so tight she couldn't wear them for long…12 months later and they are super comfy and even a little loose.
"When I put them on this morning I was not expecting them to be so easy to pull on, they felt loose in the legs and I was able to actually wear them all day!!! The last time I tried them on (in the first pic) they were so tight, there was no way I would have been able to wear them for the day.
Thank you Healthy Mummy for helping me live my best life."

"I feel good on the inside as well as the outside"
Hannah's lost weight gained energy and a wealth of knowledge that helps her stay healthy and happy all thanks to The Healthy Mummy.
"To date, I have lost just over 4.5kgs and 128.5cm.
I have gained so much more energy to get through my day, I feel good on the inside as well as the outside. I have gained a whole wealth of knowledge on how to properly fuel my body and how the choices of food impact my body and the type of energy it creates.
The Healthy Mummy has helped my health tremendously, I am drinking at least 2L of water every day so my hydration levels are really good, eating healthy nutritious food has gotten rid of the yucky bloated drained feeling."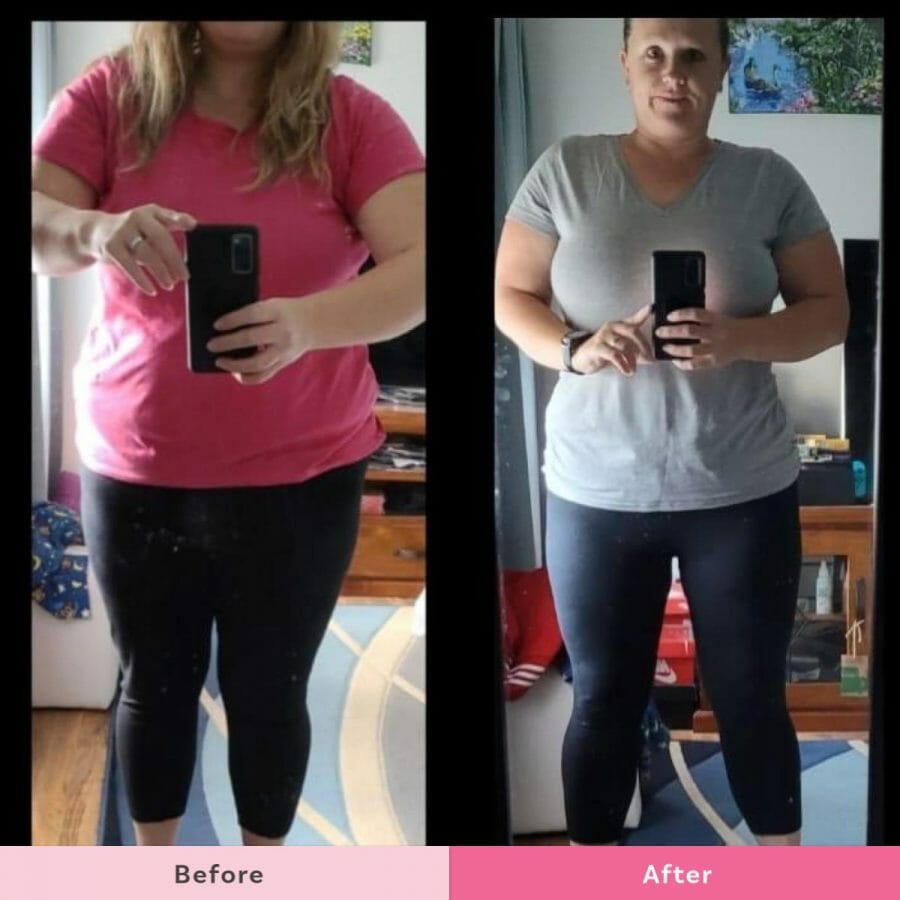 But it's not just Hannah that has been helped by The Healthy Mummy, her kids also get involved and get active with their mum, which is great for their health also.
"The Healthy Mummy lifestyle has done wonders for getting my kids active, they love that I now am always looking for an excuse to get out and go for a walk somewhere or a ride. They love trying out different recipes with me and definitely have some regulars we love that are made weekly."
Thank you for sharing Hannah and we can't wait to see you're continued success.
Join the 28 Day Weight Loss Challenge TODAY
Did you know the 28 Day Weight Loss Challenge is designed to help mums lose 4-5 kilograms a month WITHOUT avoiding whole food groups, going hungry and rigorous gym workouts?
The 28 Day Weight Loss Challenge is home to 4,000 recipes, 4 weekly meal plans, 350 exercises, workout videos plus 24/7 support.
The 28 Day Weight Loss Challenge is not only a sustainable way to lose weight but is family-friendly, breastfeeding-friendly and can be customised to suit all dietary requirements (for example, gluten-free, vegan, vegetarian etc).
What's more every month on the Challenge is a NEW THEME – meaning 100 new recipes, exercises and meal plans!