Mum-of-5 Hannah shares her MIND-BLOWING transformation
After having 5 kids in 6 years mum Hannah finally decided to put herself first and boy did it pay off.  Her physical transformation over 18 months is nothing short of SPECTACULAR!
She shares her MIND-BLOWING transformation and 3 VALUABLE TIPS to help you achieve weight loss and health goals.
"After having 5 babies, it was time to put myself first"
Hannah says "I am a 33 year old mum to 5 tiny humans 8 and under (with twins thrown in at the end for the fun of it).
I join on a 12 month Healthy Mummy 28 Day Weight Loss Challenge membership when I decided it was finally time to put myself first……after spending 7 years growing or feeding babies and becoming reliant on food for comfort.
Hannah's membership definitely paid off as after 18 months of consistency, determination, and self love Hannah's results speak for themselves. Wow! What a transformation.
Weight loss results – 35kg and 4 dress sizes down in 18 months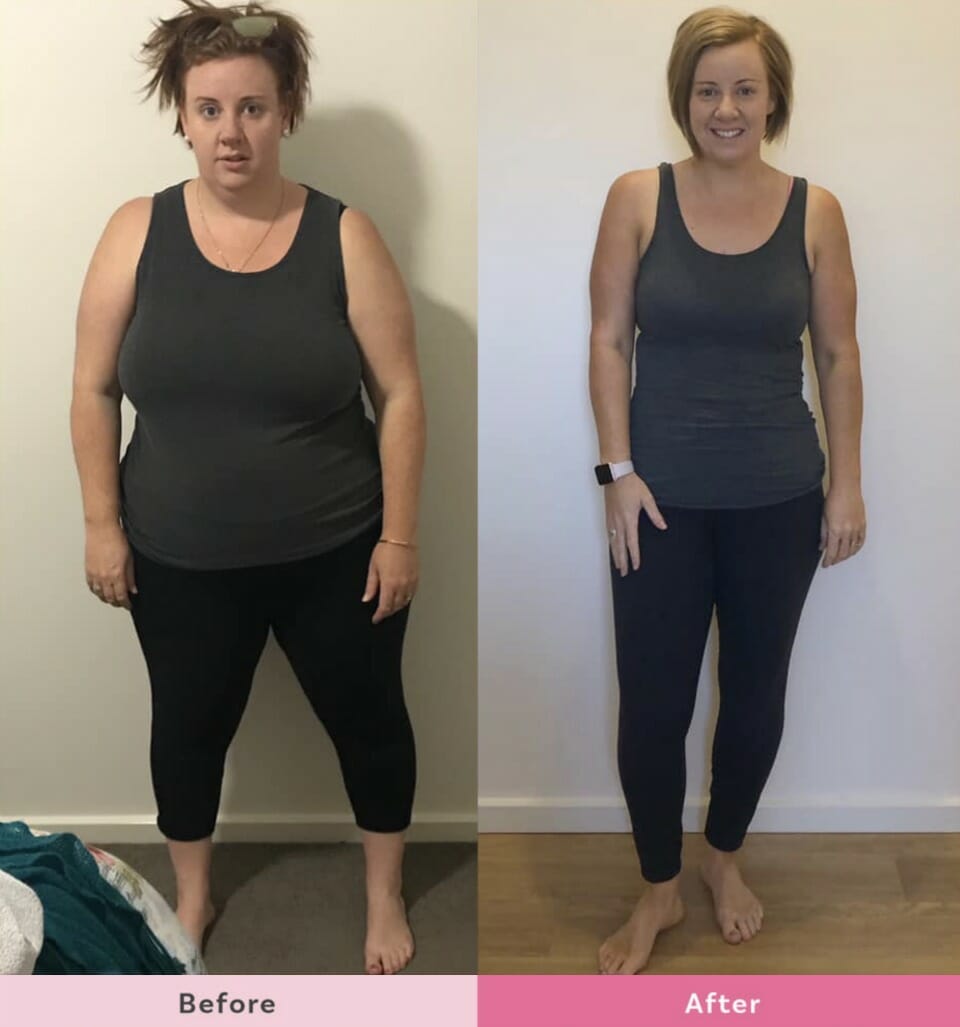 Hannah says "35kg gone (from 105kg – 70kg) in 18 months and that's down 4 dress sizes (from size 20-12).
I'm now a Healthy Mummy Lifetime Member, adore 28 Day Weight Loss Challenge and more importantly I've gained a new love for food, exercise and most importantly myself.
It's amazing the things you don't see…..both inside and out.
I've got energy, confidence and a can-do attitude".
Exercise routine
In addition to following the 28 Day Weight Loss Challenge meals Hannah keeps her body active.
She likes to mix up her exercise and says "I often do 3 x HIIT workouts from The Healthy Mummy app at home each week and sometimes include some boxing too. I sometimes do a run/walk 2-3 times a week too and sometimes a bike ride".
"I am the happiest and healthiest I've ever been".
"I've finally found a lifestyle where I can enjoy food, exercise and maintain a healthy weight at the same time" says Hannah.  
"If there was ever a magic pill for weight loss The Healthy Mummy is mine!
There was no catch and I am so proud to now be one of the success stories!"
"My tool for success is the The Healthy Mummy app"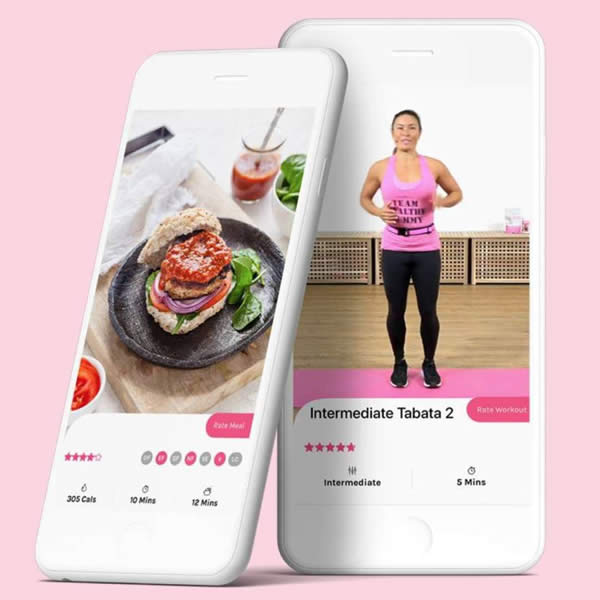 "My biggest weight lost success tool is the 28 Day Challenge App" says Hannah.
"Having access to thousands of recipes in one click means there really is no excuse not to find something healthy, affordable and most importantly tasty!"
Hanna's 3 Tips for weight loss success
1. Keep it simple! "I started by walking 30 minutes a day, now I do at home HIIT workouts. You can still loose weight as not pay for a gym membership or classes".
2. Don't overthink the food. "Snacks can be simple! An apple and popcorn or some ham and cheese (all combinations available in The Healthy Mummy app)". Read Mums share their easy meal prep for weight loss success.
3. Think of it as a lifestyle NOT a diet. "It has to be achievable and maintainable".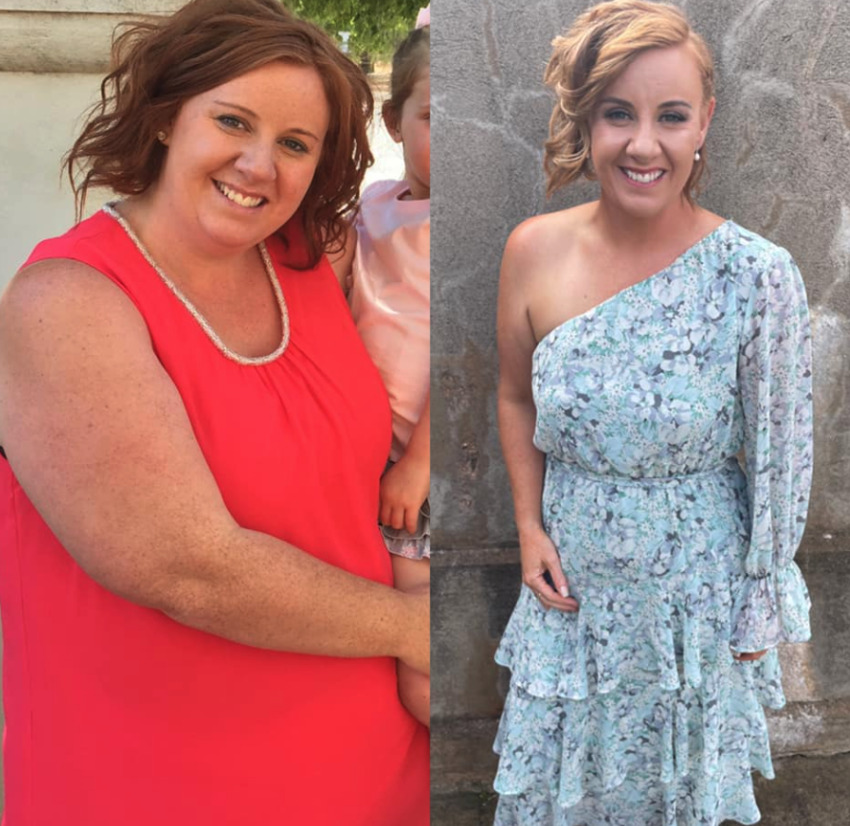 Hannah says "From the mum who hid behind her kids, made excuses or sat on the sidelines…..fast forward 34kg weight loss with the help of The Healthy Mummy……now I'm the mum who is active and getting confident in front of the camera….. capturing memories. If I can do it so can you!
5 kids in 6 years including twins it was finally time for ME!"
Wow Hannah! What an inspiration you are. The Healthy Mummy team would like to congratulate you on your AMAZING weight loss success thank you for sharing your incredible journey and body transformation with us.
We are so happy that you decided to put YOU first!
Are you ready to life your happiest, healthiest, life?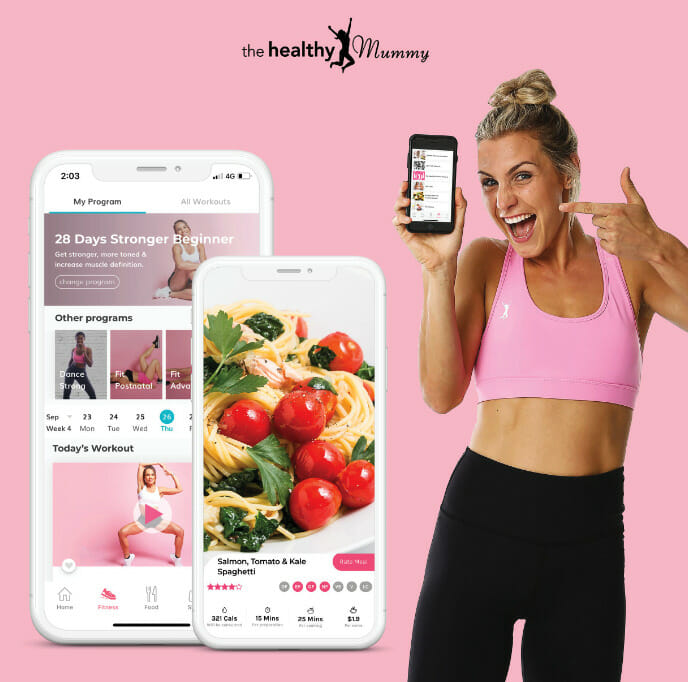 Are you ready to become a Healthy Mummy?