Belly fat seems to be the most stubborn part of the body to shift, especially for mums who suffer from polycystic ovary syndrome (PCOS). One side effect of this condition may mean women carry more weight around their mid section.
Libby Butler has lost 16kgs by following the 28 Day Weight Loss Challenge and reduced the appearance of her tummy despite suffering from PCOS.
"I've had a pretty big tummy since puberty," says Libby. "But I've managed to reduce the appearance of it with persistence."
Here's how she did it…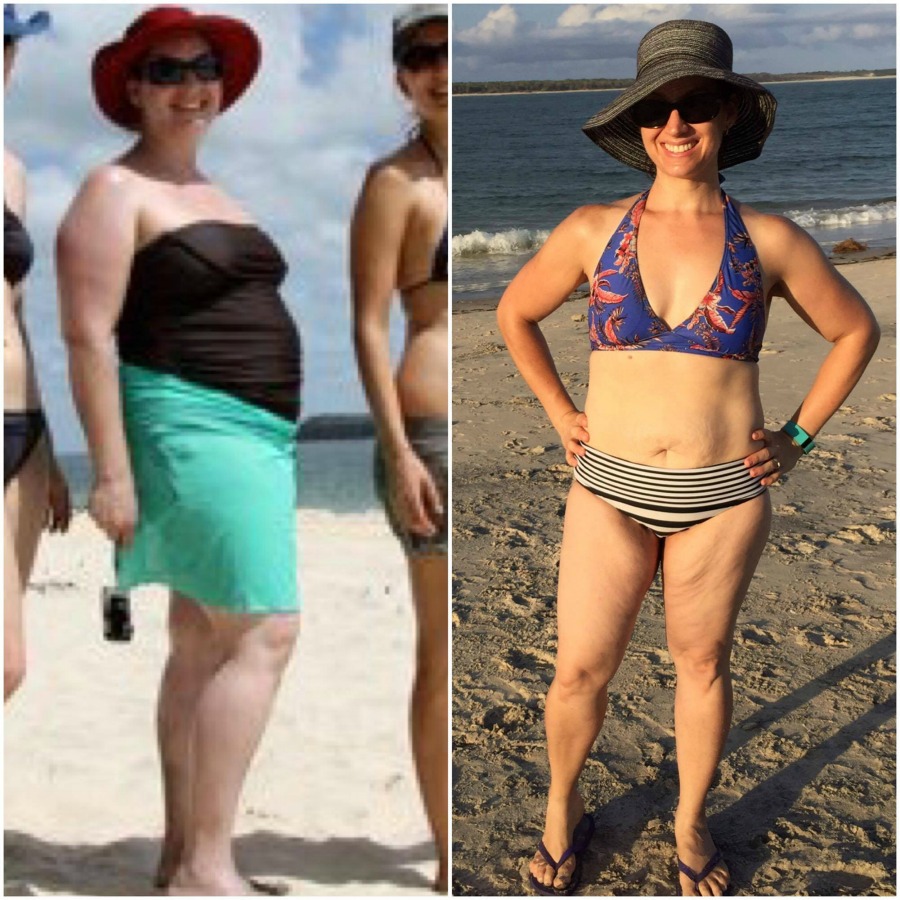 Making a HUGE change
Despite suffering from PCOS most of her life, Libby credits the 28 Day Weight Loss Challenges for helping her lose 16kgs and improving her overall sense of wellbeing.
"Realising just how big I'd got was a shock. I was also depressed, unhappy, moody, tired, unmotivated, and my PCOS symptoms were getting worse and really getting me down," she says.
"Nothing I had tried previously worked for me. The Healthy Mummy popped up in my Facebook newsfeed because a friend of mine had liked it, so I checked out the website and decided to take up the special offer they had available on the 28 Day Weight Loss Challenge."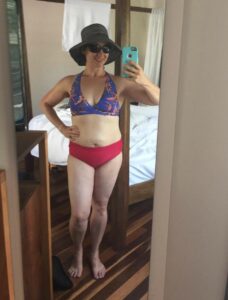 Eating smaller portions
Libby credits smaller portions and meal prep for helping her cut down her tummy weight, as well as drinking more water.
"Being able to customise the 28 Day Weight Loss Challenge Meal Plan has meant that I can change the program to suit me, my family, our preferences, our budget and my health needs," she says.
"Now I plan, I prep, I bake and I make things for my family I never thought I would! I always ensure there are healthy options available for myself and my family, and we no longer buy take away or convenience foods."
Core exercises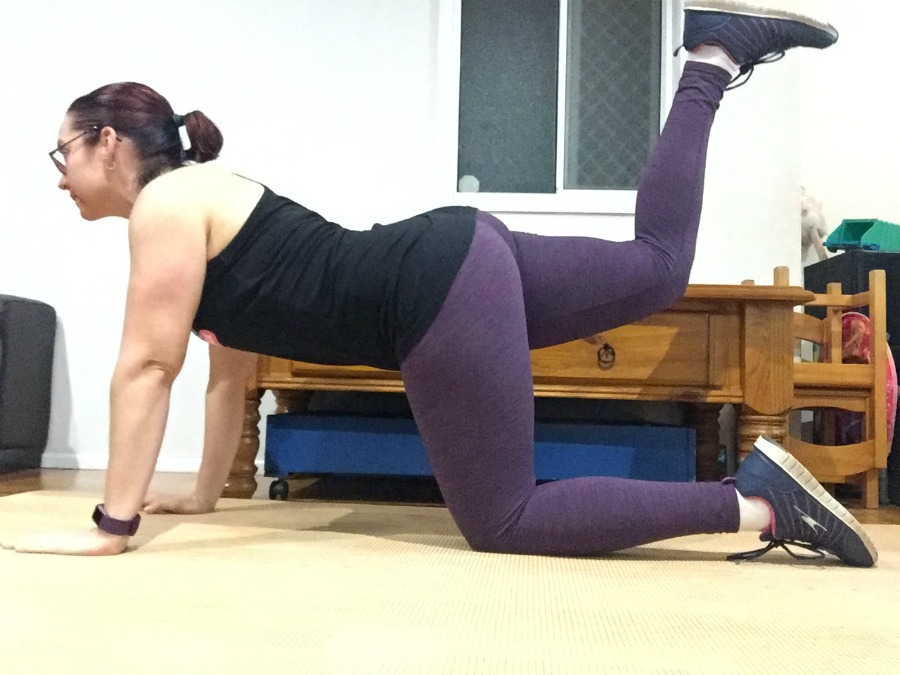 Libby also does a variety of exercises from the 28 Day Weight Loss Challenge hub, such a donkey kicks to improve her core.
You can find more amazing core and tummy exercises on our 28 Day Weight Loss Challenge App under the exercise hub. We also outline how you can perform these exercises CORRECTLY, and SAFELY.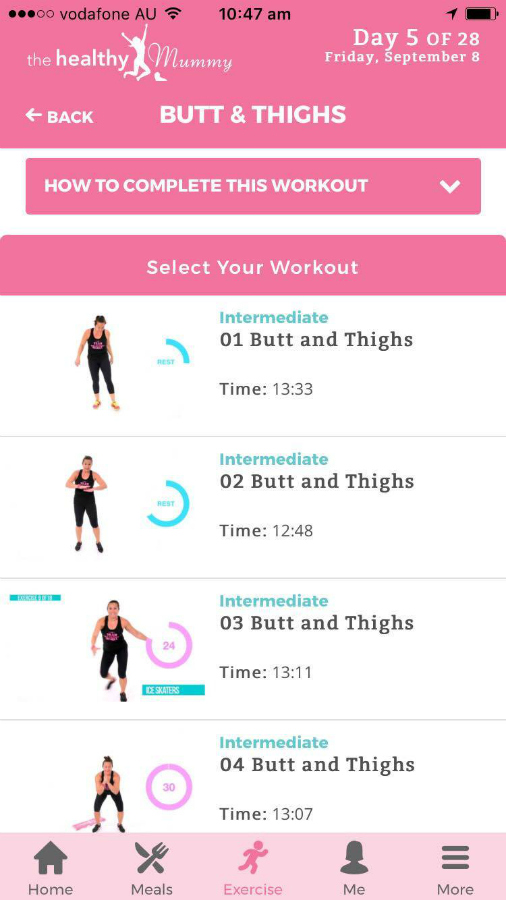 "I still feel I've got a bit of way to go, but I'm working on. I'm looking forward to next month's Challenge, the Belly Busting 28 Day Weight Loss Challenge, so I can focus on more on tummy," she adds.
"The Healthy Mummy is deeply ingrained in my life now, and changed it for the better and I'm feeling more confident than ever before!"
Our next 28 Day Weight Loss Challenge is the Belly Blasting round!
Our 28 Day Weight Loss Challenge is an affordable, customisable program designed to help mums reach their weight loss goals and tackle their health.
Our Challenge entails:
28 days of at home exercise routines (no gym needed) – with video instruction
Customisable and breastfeeding friendly meal plans
Time-efficient exercises for busy mums – under 30 mins
Challenge combines Pilates exercises with interval and circuit training (HIIT)
Suitable for basic to advanced fitness levels
Home to thousands of EASY-TO-MAKE recipes!
To find out more on the 28 Day Weight Loss Challenge click here.