Gorgeous Mum regains her self worth and confidence after losing 30 kilos!
Mum of two Courtney, is quite rightly feeling very proud of herself.  She is the perfect example of how The Healthy Mummy can help you lose your post-pregnancy weight.
Mum of two Courtney, is quite rightly feeling very proud of herself.  She is the perfect example of how The Healthy Mummy can help you lose your post-pregnancy weight.
By following The Healthy Mummy 28 Day Weight Loss Challenges and enjoying the delicious Healthy Mummy Smoothies she has not only lost 30 kilos, but she's also gained back all her confidence. 
"I am so ridiculously proud of myself!  From 94kgs to 64kgs! 30kgs Gone!  Thank you Healthy Mummy!"
Check out this Mum's incredible body and mental transformation below!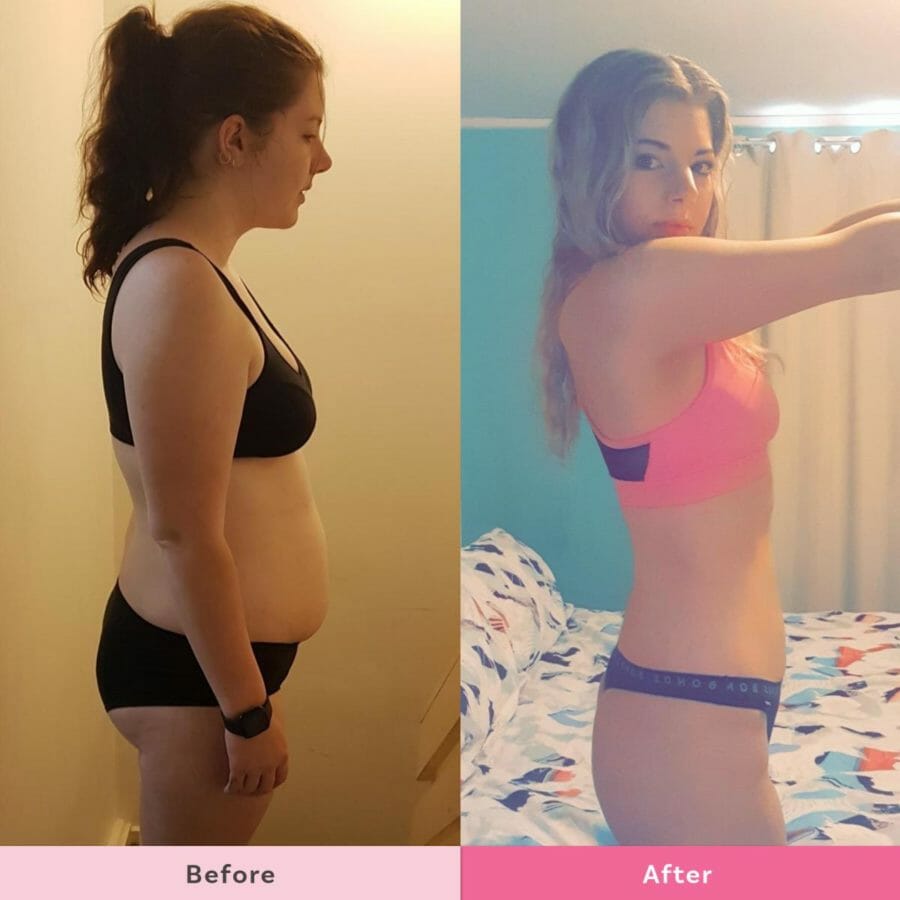 Courtney's Weight Loss Journey
Courtney Harridine from Canberra has two young children and has been following The Healthy Mummy for 18 months while she was still pregnant with her second child.
Courtney shares, "The Healthy Mummy Smoothies were the first thing I tried. I snuck one in here and there during the last couple weeks of my pregnancy and after having my baby, the Smoothies were a lifesaver for me for those first few days!"
"My favourite flavour Smoothie is probably Banana, although Cookies and Cream is a close second. I have Healthy Mummy Smoothies every morning without question, sometimes smoothie bowls if I actually have time to sit and eat breakfast, being a busy mum with 2 young kiddies!"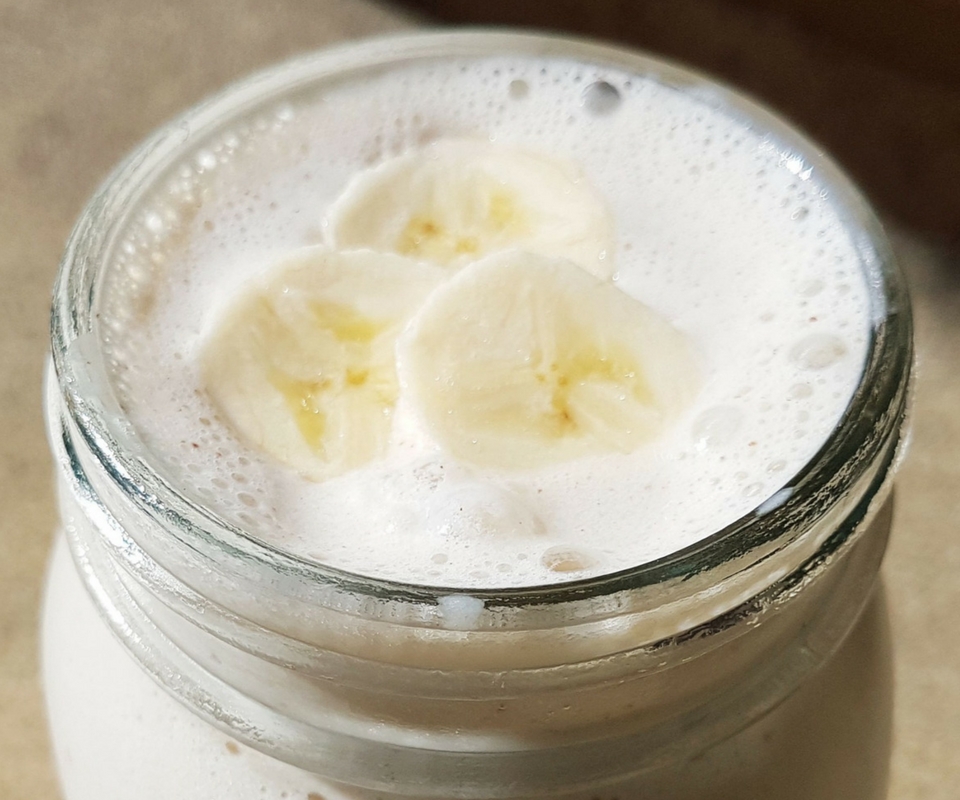 After using the Smoothies, Courtney joined the 28 Day Weight Loss Challenge to take full advantage of all the App has to offer.
She says, "I started with all the Healthy Mummy workouts and recipes and counting calories with the App. As time went on I stopped counting calories and was just mindful of what I was eating and how much. I don't think I could ever stop with the Healthy Mummy Smoothies!"
The Healthy Mummy App
Along with doing the daily exercises workouts in the App, Courtney has loved trying new recipes. By using the weekly Meal Plans and having access to over 4000's recipes at her fingertips, Courtney has found sorting out what's for dinner during the week is so much easier as well as discovering new and healthy recipes to try.
"I love the recipes!" says Courtney. "I love that if I want to try to cook like a pasta bake, I can search it in the recipes and find heaps of options that are healthy.  Some that are easier to make than others or don't use a lot of ingredients.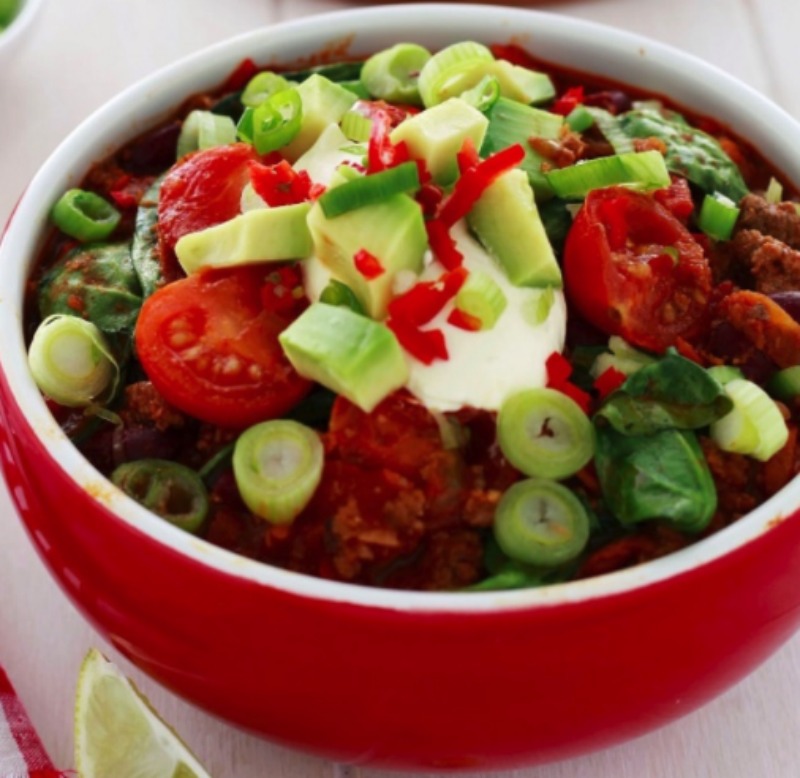 "I love how in-depth you can search in the recipes. My favourite recipe would be the easy Chilli Con Carne. My mum taught me to make it with the packaged seasoning but I can now make it from scratch using the Healthy Mummy recipe and I think it tastes so much better than the packaged seasoning for it. And I'll serve mine with veggie rice like cauliflower rice or sweet potato rice. It's so yummy!"  Another delicious cauliflower recipes!
Courtney's Weight Loss Results
Courtney has lost a total of 30 kilo's with The Healthy Mummy in eighteen months, although it only took her 10 months to get to her goal weight of 65 kilo's.
"I wasn't satisfied with my body shape so continued to work on toning and strengthening my body. I've lost another 1kg during the time since then."
For Courtney, it's not just physical changes to her body that have had the biggest impact. It's about how she sees and feels about herself.
"I feel like a lot of me has changed for the better. I wouldn't want to be any other way. I have so much more confidence and can really see my self worth now and just know I can do incredible things if I keep going."

Courtney's Top 3 Tips for Success
Find something that's going to motivate you in the morning. For me watching people do their healthy living routines in the mornings. I used to love watching Samara's morning smoothie videos.  It motivated me to give the day a good go.
Drink lots of water. If it wasn't a smoothie it was water. If I want bubbles there's soda water. Just making sure you're getting plenty of water into the body every day.
Keep moving, find something that's going to make you move today. And do it.
The Healthy Mummy Community
Courtney has found The Healthy Mummy Community groups on Facebook to be an integral part of supporting her weight loss journey.
"The Pregnancy group was such a great start and then I followed on with the New Mum Support group. Just so many supportive women. Love it!
Courtney has some awesome advice for mums who feel like giving up.
She says, "It will only get worse if you give up. No one wants to see you give up. We all believe you can do it. Because you can. It is a hard process and we all have our obstacles. But it's not suppose to be easy. Keep going."
Wise words indeed Courtney! Thank you for sharing your amazing journey with us.
Join Courtney on our 28 Day Weight Loss Challenge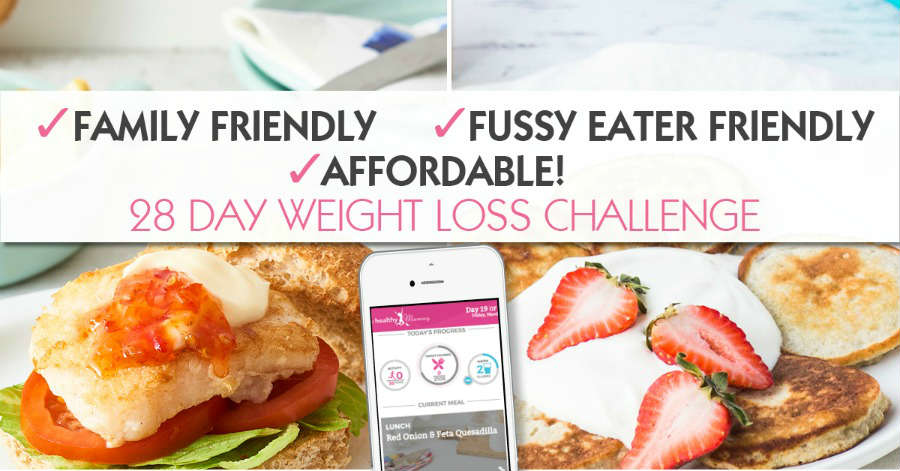 Want to shift your baby weight but feel like you have NO TIME in your day to exercise and eat healthily? That's where the Healthy Mummy's 28 Day Weight Loss Challenge can help.

Our Challenge entails: 
28 days of at home exercise routines (no gym needed) – with video instruction
Customisable and breastfeeding friendly meal plans
Time-efficient exercises for busy mums – under 30 mins
Challenge combines Pilates exercises with interval and circuit training (HIIT)
Suitable for basic to advanced fitness levels.
Home to thousands of EASY-TO-MAKE recipes.
To find out more on the 28 Day Weight Loss Challenge click here.