5 ways to squeeze in an awesome workout while the kiddies are around
When you're busy looking after the kiddies, a workout is sometimes the last thing on your mind!
But 28 Day Weight Loss Challenge member Alicia Sims has shared her five top tips to get the kids involved when you're working out.
Check them out…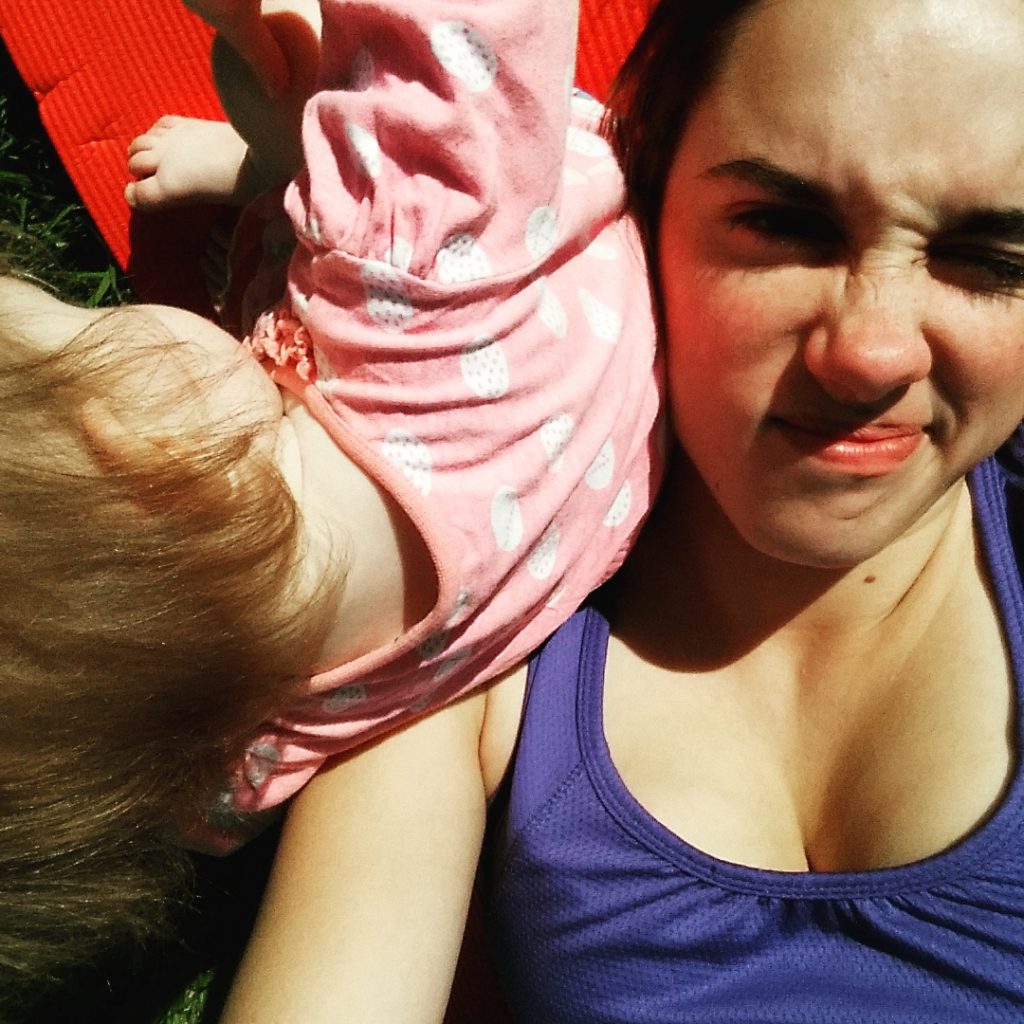 5 ways to squeeze in an awesome workout while the kiddies are around
1. Make it fun!
Alicia and her adorable brood seem to be loving the NEW 28 Day Weight Loss Challenge Exercise Extension – DanceFit! Not only can mum squeeze in a great workout, she can also include her little one.
"DanceFit workouts are a great way to involve your children and have them shake their sillies out. I guarantee you'll be so busy laughing it won't even feel like a workout!"
DanceFit has both beginner and advanced workouts. It's fun and easy to follow. You can even get the kids to boogie away with you. You can find DanceFit under 28 Day Weight Loss Challenge App exercise tab.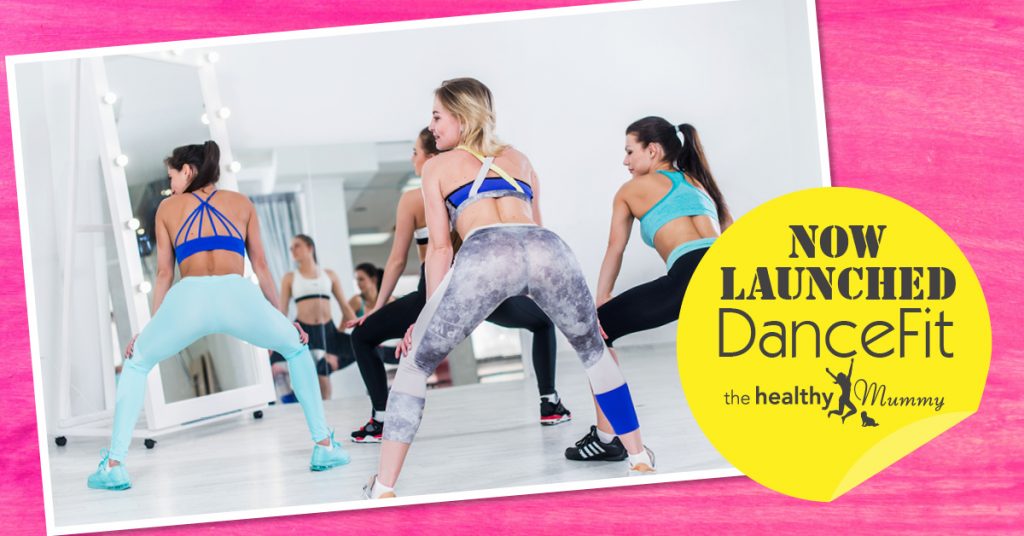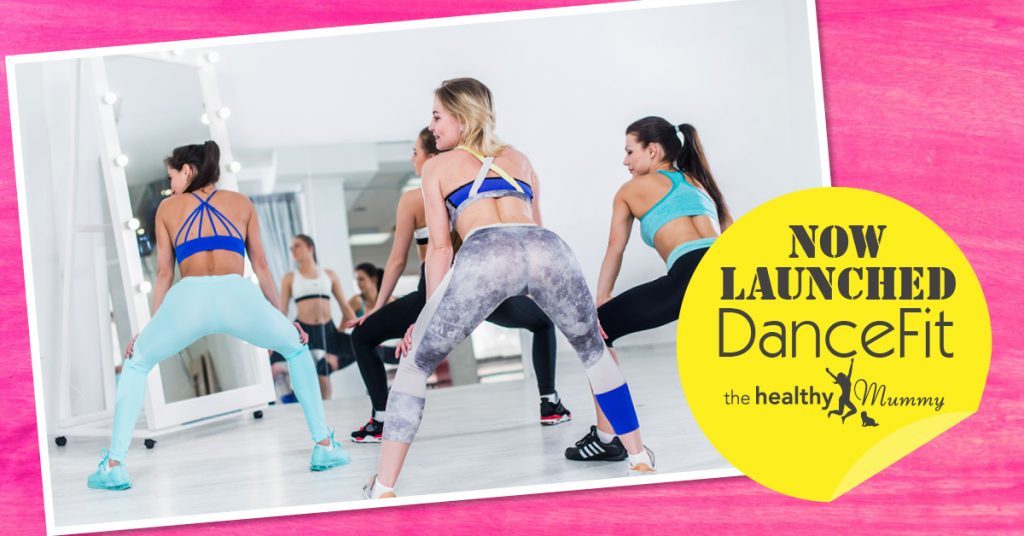 2. Get outdoors
Alicia says, whenever the weather permits it, get outside in the fresh air. From her experience, it's the easiest, funnest and perhaps one of the most relaxing ways to burn off calories and use some energy.
"Whether it's a family walk, bike ride or hike, your kids are sure to love a family adventure. Pack a healthy picnic to complete the experience!" 
3. Teamwork
"Use numbers to your advantage by pairing up or splitting into teams. Make some friendly competition by having races (e.g. first pair/team to run five laps of the backyard, do 10 squats etc.) or play a ball game.
"Let the kids choose and they will be more likely to participate."
4. Child's play
"Follow your child's lead! Head to a playground and copy them as they run, climb, swing etc. You'll be surprised how much of a workout you'll get, especially if you attempt the monkey bars!"
5. Become a drill sergeant and run a boot camp!
Alicia encourages other mums to set up a sort of obstacle course or exercise stations in a circuit and put the kiddies to the test.
"Demonstrate each exercise and either have them follow along with you or allocate a set time per station before rotating."
"Exercise stations could include a skipping rope, hula hoop, small dumbbells, yoga mat for pushups/planks etc. Get the kids involved with the decision process and everyone will look forward to joining in."
HOT TIP LADIES: "Don't expect it to be perfect"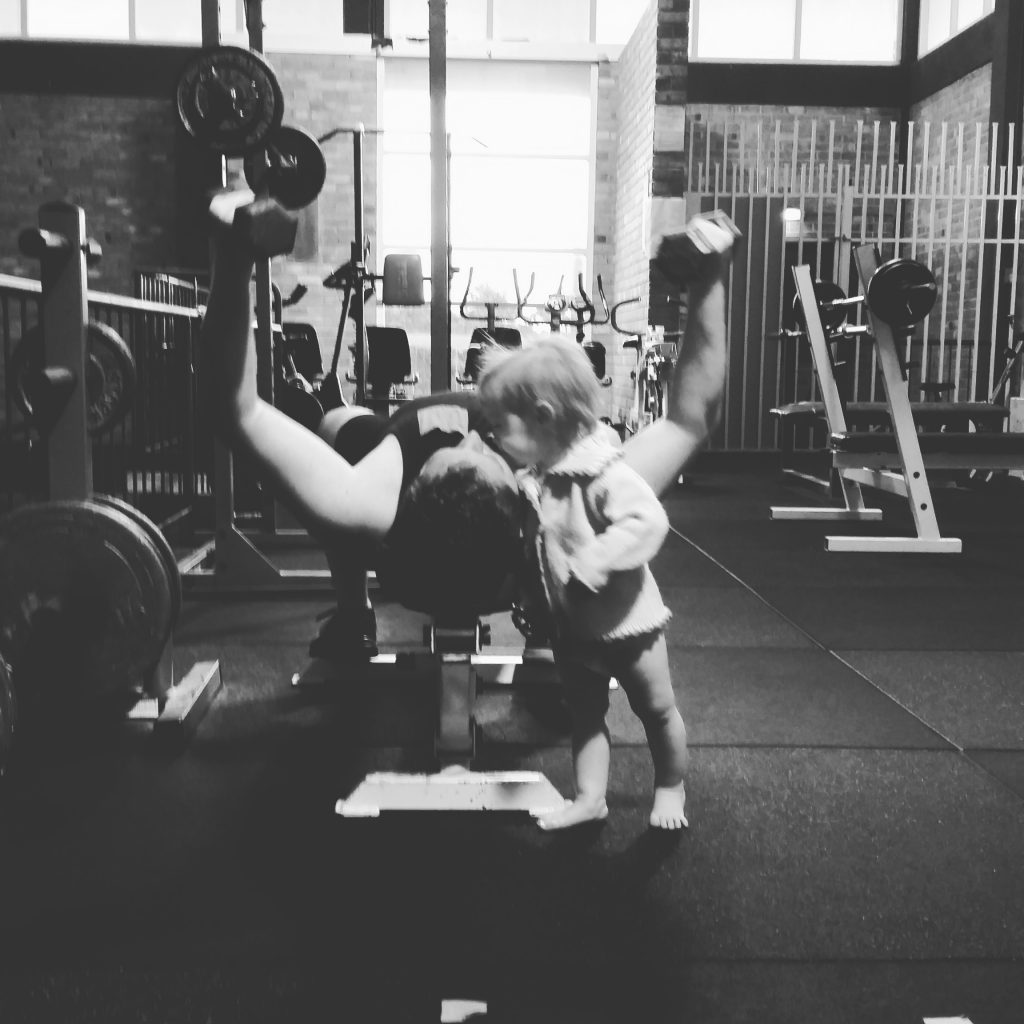 However you decide to workout with your children, Alicia says to be patient, as it's not always the ideal, perfect exercise experience.
"My daughter loves climbing all over me whenever I'm on my yoga mat. If it takes a few attempts to complete a full workout, so be it. Learn when enough is enough."
"Sometimes the kids will be done long before you are ready to finish. That's ok, let them finish up and either continue solo or pick it up again later. Nap times are important too!"
So long as you keep moving, and increase that heart rate – it's a job well done.
Top tips Alicia! We'll be sure to get the kiddies involved when we next exercise!
More on Alicia's 20kg weight loss story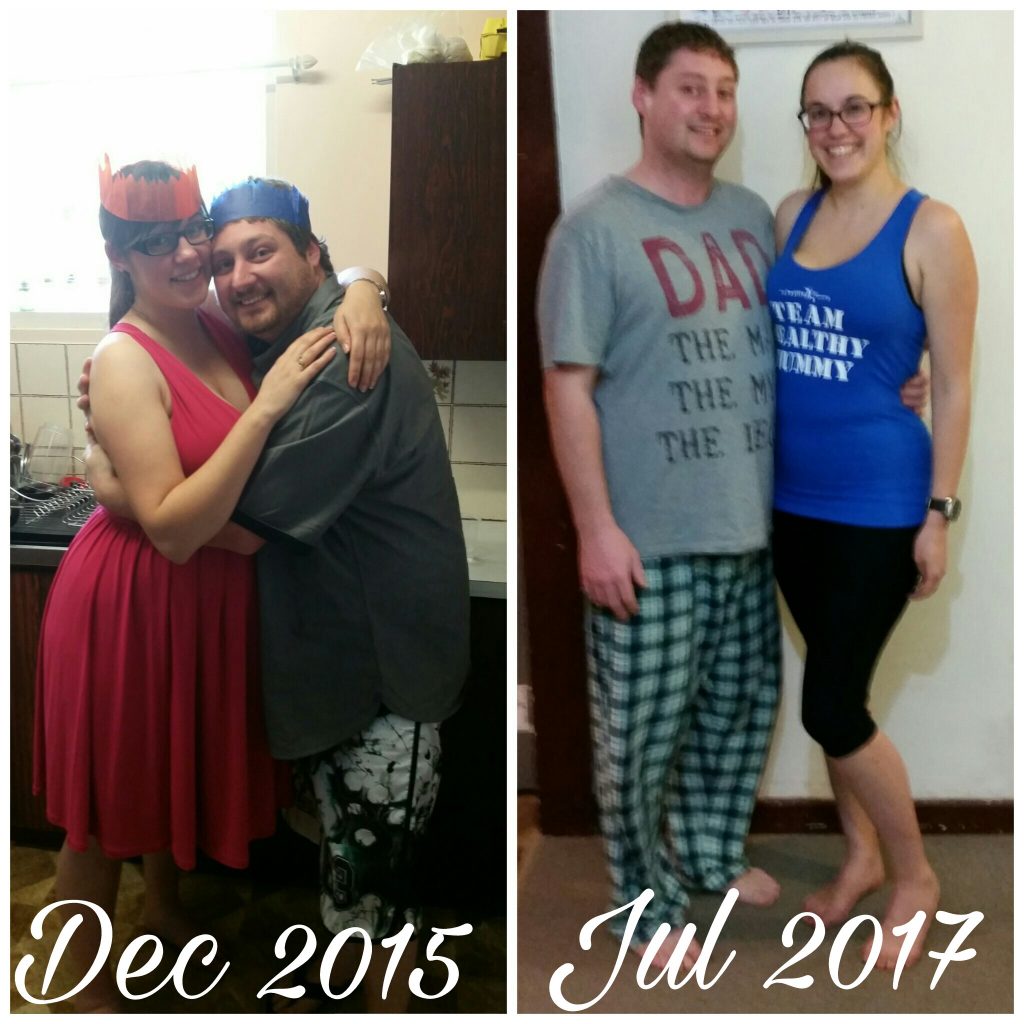 In 2016, Alicia saw an advert for The Healthy Mummy on Facebook and decided to purchase some of our Healthy Mummy Smoothies "to give them a try".
"The Healthy Mummy has taught me about the importance of healthy eating and just how many empty calories I was wasting on beer," she says.
"I swapped drinking beer for Healthy Mummy Smoothies and computer games for exercise outdoors in the fresh air," she admits. "And I have gained so much more confidence in the kitchen and now cook a lot more regularly than I used to."
"After seeing the positive changes I was making and the impact it had not only on my body but also on my self esteem, my hubby vowed to reduce his consumption of alcohol, cigarettes and junk food too.
"He started going to the gym after work and we've decided to take it a step further and transition into a vegan lifestyle."
Alicia has since lost an impressive 27kgs and her husband has also lost 5kgs…AMAZING!
How you can join Alicia on the 28 Day Weight Loss Challenge!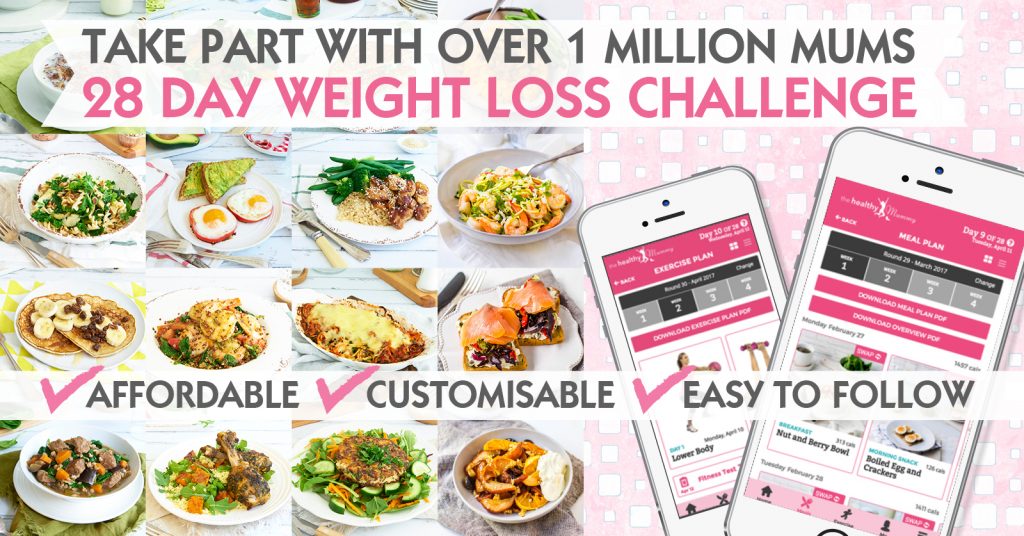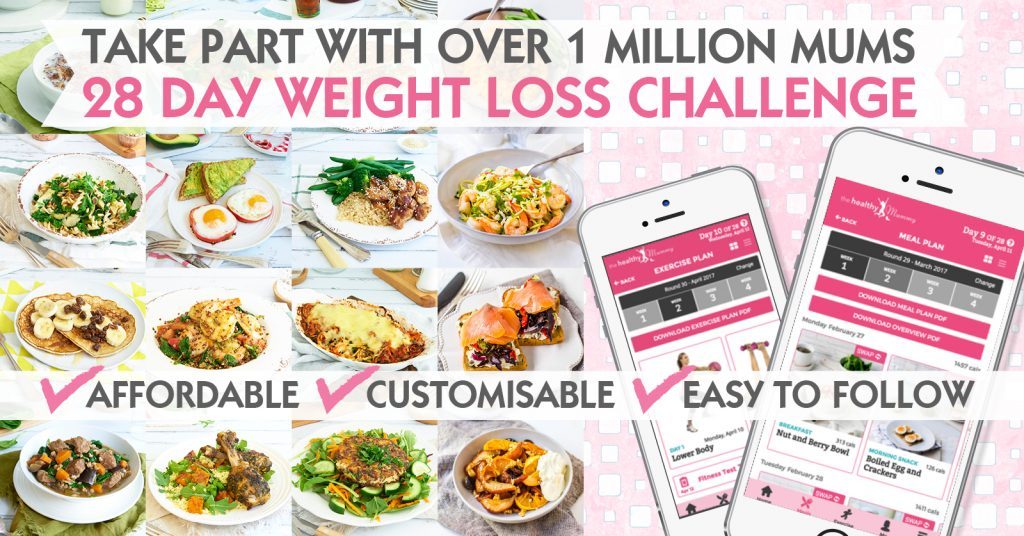 If you are inspired by Alicia's before and after pics and want to take charge of your own health and weight – then join our 28 Day Weight Loss Challenge TODAY.
With more than 3,500 delicious (and healthy) recipes, 350 exercises & 24/7 support – the 28 Day Weight Loss Challenge  is designed (and proven) to help busy mums like you lose weight!
To learn more about our challenge OR to join – click here.