This mum lost 14kg when she stopped buying UPF takeaways – she now saves $100 a week!
18 months ago a friend added Bec to The Healthy Mummy support group as she had been struggling with her weight since having her first child five years ago.
By the time she had her third baby, all within three and a half years, she says her weight was out of control.
"I began by following the free recipes but needed more so I joined the 28 Day Weight Loss Challenge and started drinking the smoothies, Choc-Mint being my absolute favourite," she says.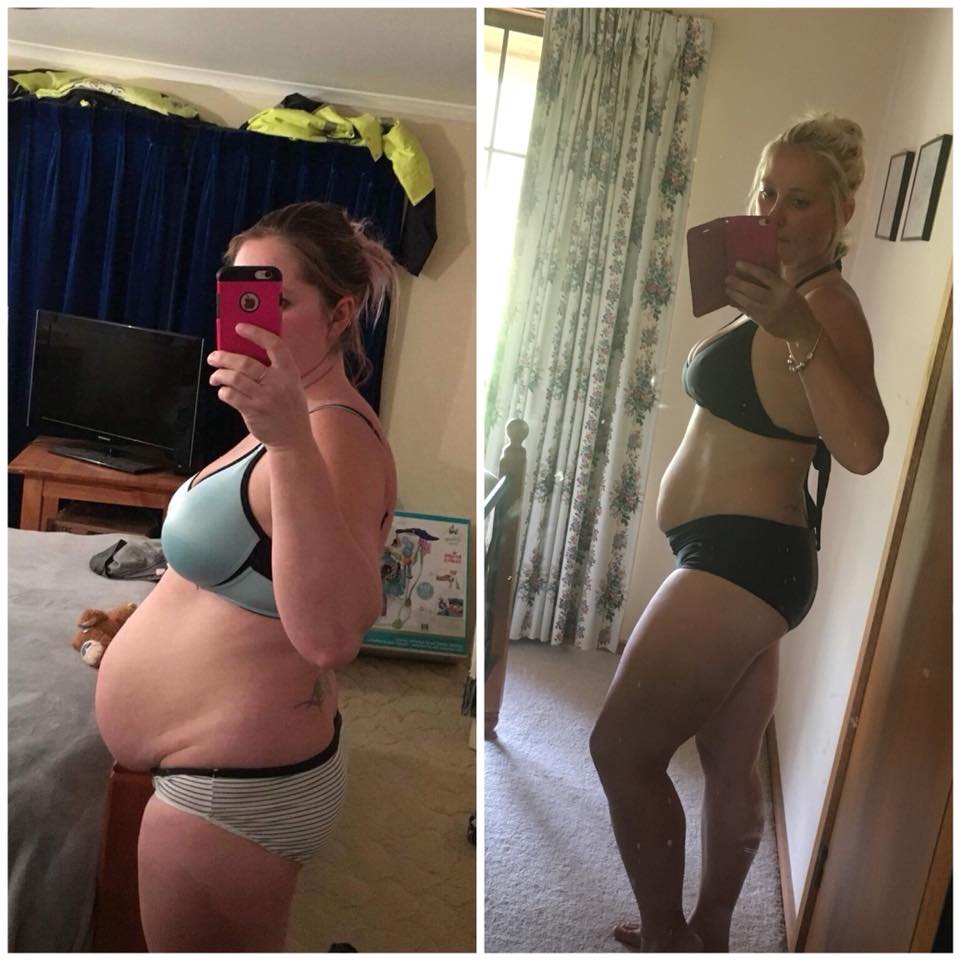 Bec's goals and accomplishments
Bec's goal is to lose another 15kg by the end of the year and become stronger, mentally and physically than ever before.

"My greatest achievement since joining Healthy Mummy is finally getting control of my alcohol addiction and losing 14kg. I had also developed a problem with alcohol after finding out my mum had bowel cancer which she is now clear thankfully," she says.
Bec sets herself a weekly budget of $200 to feed two adults and three kids. She buys as much as she can in bulk and make as many freezable meals and snacks as she can, so her freezer is always stocked full.
"We have stopped buying takeaway and replaced it with healthier homemade versions and that saves us $100+ a week," Bec says. Another way Bec saves money is buying fruit and vegetables from local fruit shops.
Meal plans
Following the Challenge meal plans and customising them to suit her families taste has been an absolute lifesaver for Bec, as her whole family follows the meal plan with her and they all love it. Her husband has also lost weight!
"The best thing is I am able to spend a day or two preparing meals and snacks for the week so it frees up more time to spend playing with my kids," Bec says. One of her favourite go-to meals is the Mexican lasagne, that can be easily frozen.

Bec aims to get in at least one hour of walking daily with a goal of at least 20,000 steps PER day.

Bec says, "The main thing the keeps me motivated and pushing through every day is my family, I want my children to learn to live a healthy lifestyle and I want to be that fun mum that joins in running around with them."
She also says The Healthy Mummy has been the best thing that has happened for her health.
Become a meal prep and time saver expert on our February 28 Day Weight Loss Challenge Meal Prep and Time Saver.
Ready to Drop a Dress Size in 28 Days?
Never Go Hungry
Our program offers NO 1200 calorie restrictions
Workout at Home
Follow guided training videos with expert fitness instructors (no equipment needed!)
Feel Supported 24/7
In our private support groups with other mums just like you!
Eat Delicious and Healthy Food
With family-friendly, weekly meal plans & over 6,000 easy recipes developed by nutritionists
No lock-in contracts, cancel anytime.