Mum who's lost over 23kg shares 5 tips to help when you feel like giving up
Losing weight is tough and at times you may feel like giving up. But HANG IN THERE!
Healthy mummy Clare Poole has lost 23kgs over the last 18 months with the 28 Day Weight Loss Challenge and Healthy Mummy Smoothies. While she is incredibly proud of her weight loss results, Clare admits she too has experienced plateaus on her journey.
Here are Clare's TOP FIVE TIPS to help you stay on track when you feel like giving up.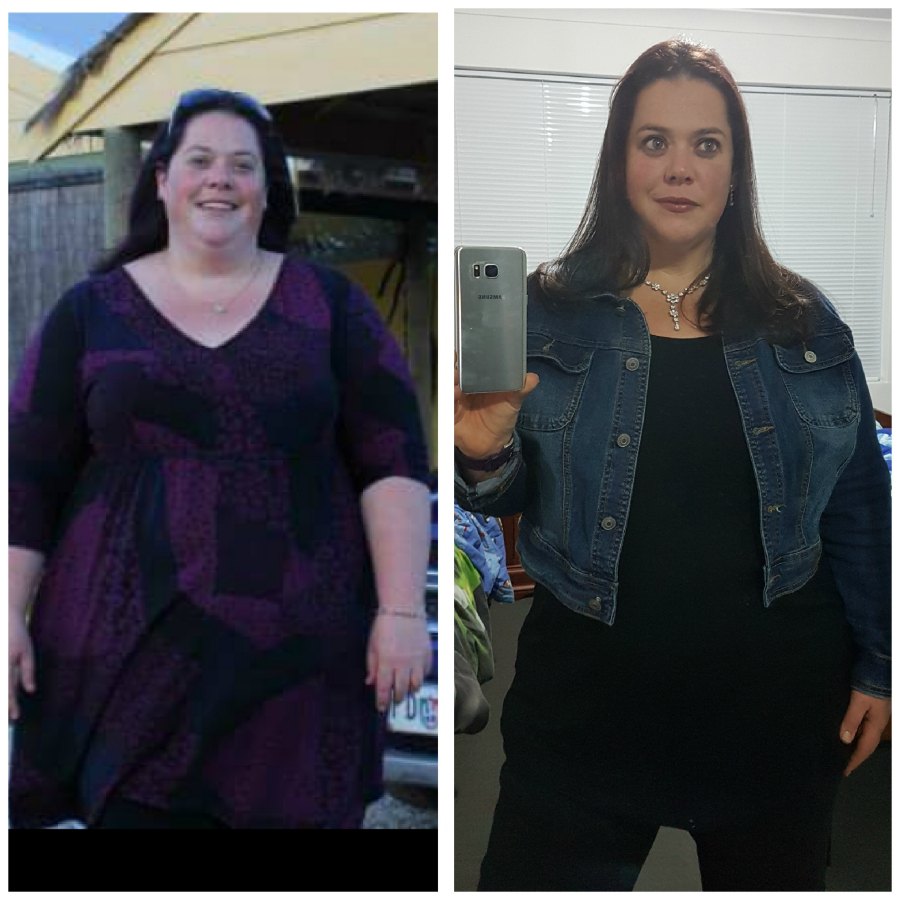 Clare's weight loss journey
When she started to lose weight, Clare would easily lose a kilo a week, sometimes even more.
"After about six months, my body got used to eating well so I upped my exercise. Now I am lucky if I lose two kilos a month."
Clare's hit two pleataus that lasted about three months each, and no matter what she did, the weight just wouldn't budge.
"Old me would have grabbed the nearest block of chocolate and demolished it. 
"Here is why it is different this time. You see, giving up is easy when things don't go our way. It's much easier to walk away than it is to put in the effort, especially if we feel like we are getting nowhere."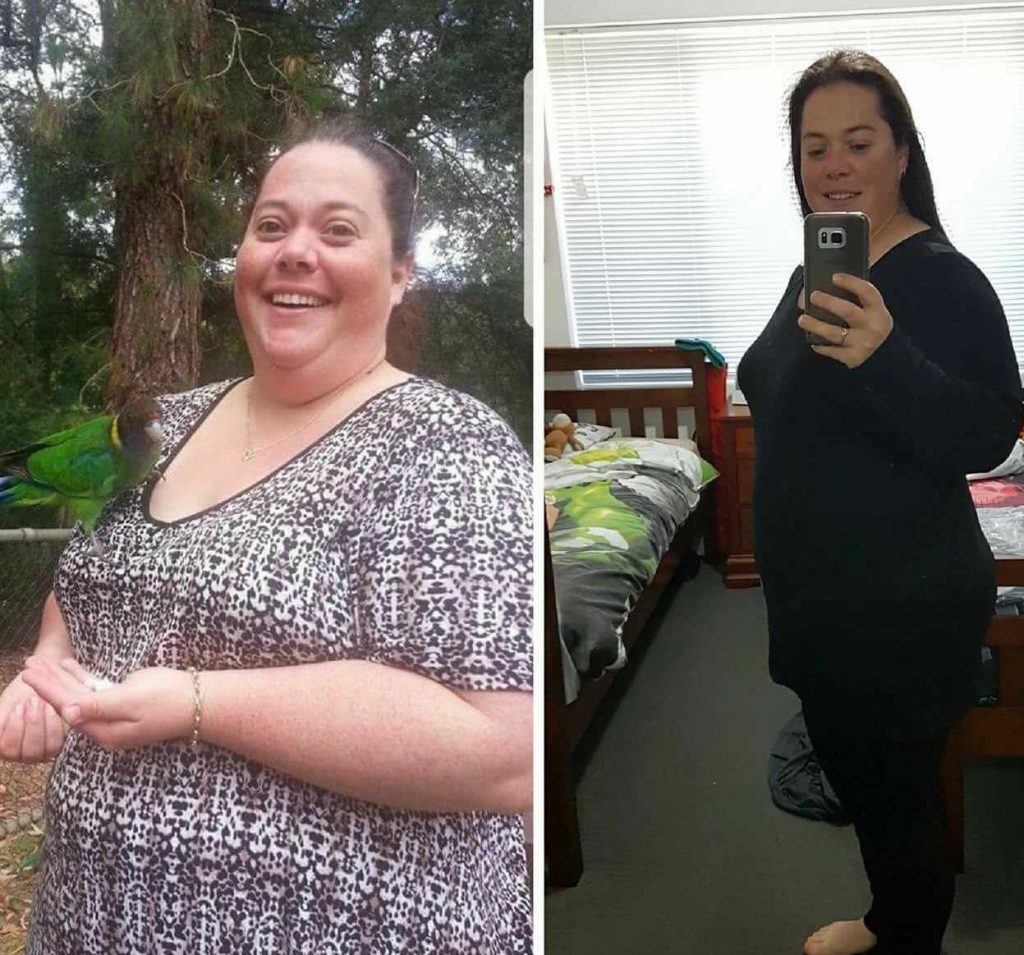 We LOVE non-scale victories. After all, the scales only tell ONE side of the story. What's more, we have to remind ourselves they are not the ONLY way to measure weight loss success.
The scales don't exactly tell us how well we have been eating, how good we are feeling and our change in attitude and confidence.
Clare says, "When it all feels like it's not going to plan, we need to dig deep, re-focus and keep moving towards our goals. Giving up means we never reach those goals. Pushing through means we are still working towards them."
"It may feel like snail's pace, but anything that takes us forward is still moving us in the right direction."
Check out Clare's top 5 tips for pushing through weight loss plateaus
1. Re-focus
Take a look at those goals of yours and remember WHY you are here and why are you doing this etc. 
2. Write it down
Make a smaller goal such as 'I will do 30 minutes of exercise every day' or 'I will stick to my meal plan' etc.
After all, smaller goals are MORE realistic and EASIER to achieve…quicker – meaning a boosted sense of confidence and motivation.
3. Take photos of your food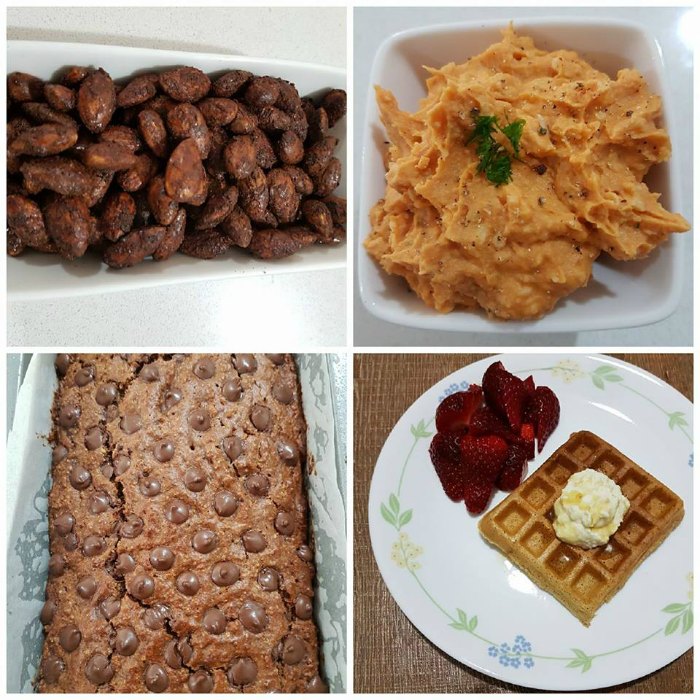 The reason being when you get to the end of the day you can see what you ate. Are there a lot of sweet things? Perhaps too many carbs? Then you can then adjust your food for the next day.
Above are Clare's creations (top left: chocolate coated almonds, top right: sesame and sweet potato dip, bottom left: chocolate chip banana bread, bottom right: waffles) the recipes for all which can be found on the 28 Day Weight Loss Challenge. 
4. Take photos of yourself and measurements
Those scales don't measure anything but weight. You may have gained muscle and lost fat. So take photos and measurements.
5. Finally remember that giving up will not get you to your goal.
This is your journey, it isn't a race and it doesn't have an expiry date. It is forever and no matter how long it takes, if you never give up, you will get there.
What awesome motivation Clare, thanks for your top tips!
If are following a healthy eating plan and worried about losing motivation and or having a hard time pushing through weight loss plateaus – be sure to join our Private Support Group and connect with thousands and thousand of other mums who may be on a similar journey to you.
Our Private Support Group is free and a JUDGEMENT-FREE environment where you can safe tips, tricks and questions with other mums.
Join our Private Support Group Here.
Join the 28 Day Weight Loss Challenge!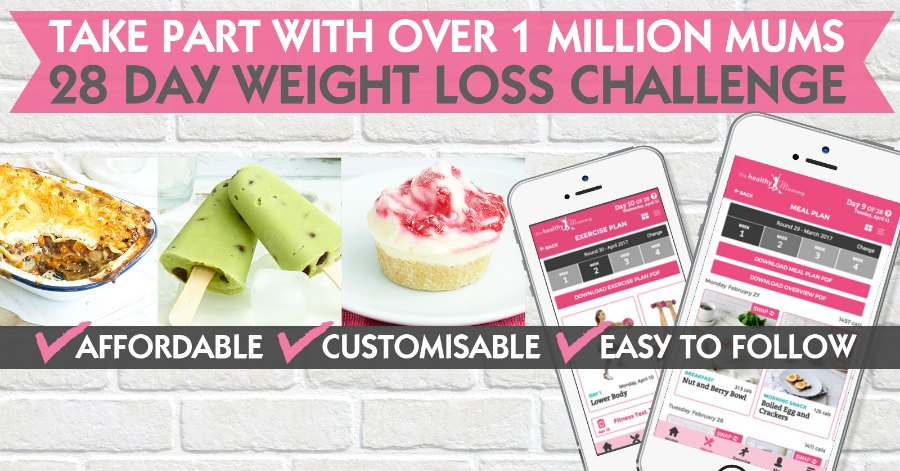 If you are want to improve your overall health and wellbeing – our 28 Day Weight Loss Challenge is an awesome program to check out. 
Our 28 Day Weight Loss Challenge includes:
28 days of at home exercise routines (no gym needed) – with video instruction
Customisable and breastfeeding friendly meal plans
Time-efficient exercises for busy mums – under 30 mins
Challenge combines Pilates exercises with interval and circuit training (HIIT)
Suitable for basic to advanced fitness levels
Home to thousands of EASY-TO-MAKE recipes!
To learn more about our 28 DAY WEIGHT LOSS CHALLENGE CLICK HERE.