Mum's AMAZING body transformation. Down 3 dress sizes in 5 months
Gorgeous mum Kerrie Phillips joined the Healthy Mummy 28 Day Weight Loss Challenges just 5 months ago and has already gone down 3 dress sizes (from a size 14 to size 8).
She shares her weight loss journey below and advice for other mums thinking about giving the Healthy Mummy 28 Day Weight Loss Challenges a go.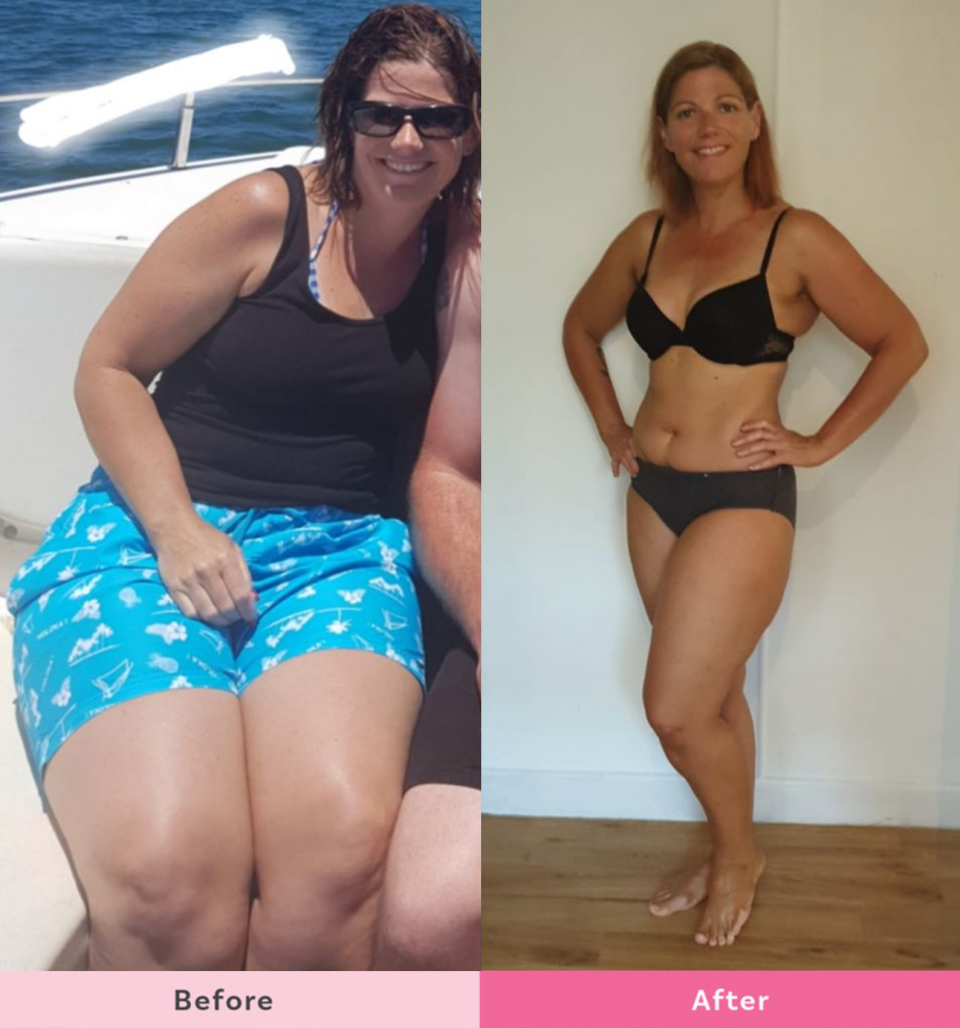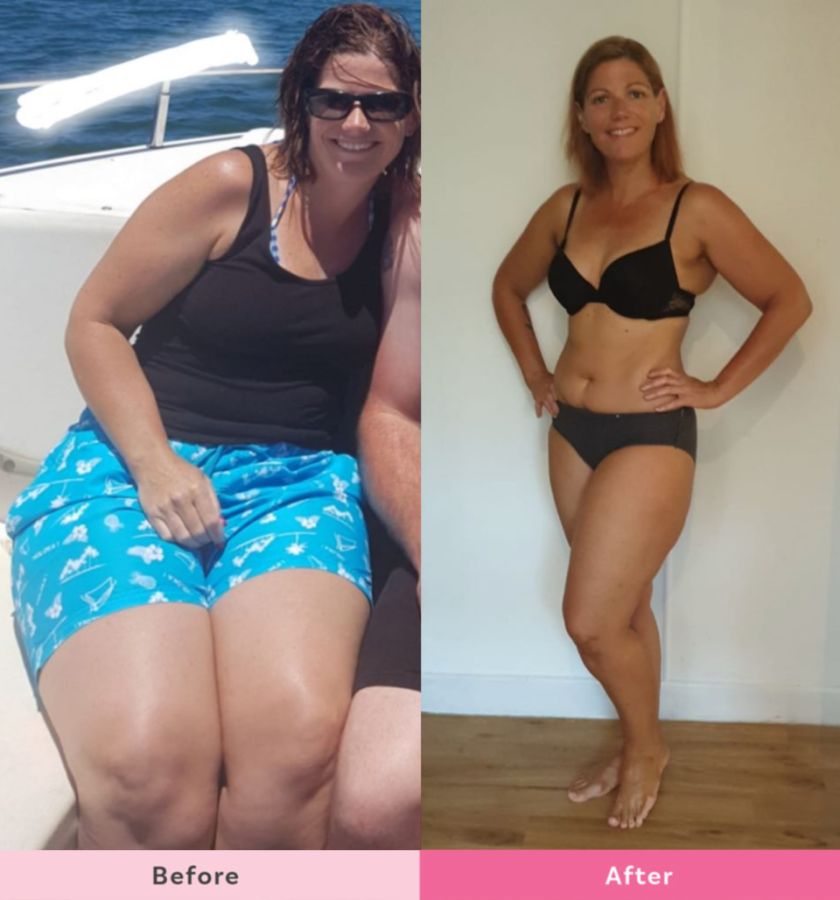 Kerrie is a single mum with one 9 year old boy.
As a child, Kerrie was a very active. "I was always a kid who played sport" she says.
Over the years Kerrie's weight has gone up and down mostly due to stress and anxiety. She says "I've had a very up and down weight and activity level.
My weight changes on environment, stress levels, relationships etc. A lot of it is around my anxiety". 
"Anxiety caused a lot of my weight gain" 
"I weighed 68kg when I fell pregnant" says Kerrie.  "Then due to Hyperemesis Gravidarum (HG) I lost 10kg whilst pregnant". Read more about morning sickness and HG.
Later, a split from her husband when her son was just 3 months old and the stress surrounding it, led to Kerrie's weight dropping down to 49kg.
When Kerrie started feeling better she gradually started gaining weight and exercising and her weight was back to 68kg.
By the beginning of 2019 after coming out of a very toxic 2 year relationship Kerrie was suffering severe anxiety.
She knew from experience that exercise had always been a great help for anxiety so she started exercising but as Winter came she lost motivation.
By Autumn Kerrie decided enough was enough! It was time to make a change and take control of her health and life for good.  No longer was she just going to watch The Healthy Mummy success stories from the sidelines. She was going to become one of them.
Turning point "I just got sick of feeling sluggish"
Kerrie started following The Healthy Mummy 28 Day Weight Loss Challenges in September 2019.
She says "I just got sick of being sluggish and felt like poo".
Like many other mums Kerrie had put a lot of things on hold when she became a mum. She says "My son became my priority. But now she says "I am doing things for myself.".
Loving the Healthy Mummy recipes
Since joining the Healthy Mummy Kerrie been enjoying the huge variety of family friendly delicious and nutritious recipes on The Healthy Mummy 28 Day Weight Loss Challenge App.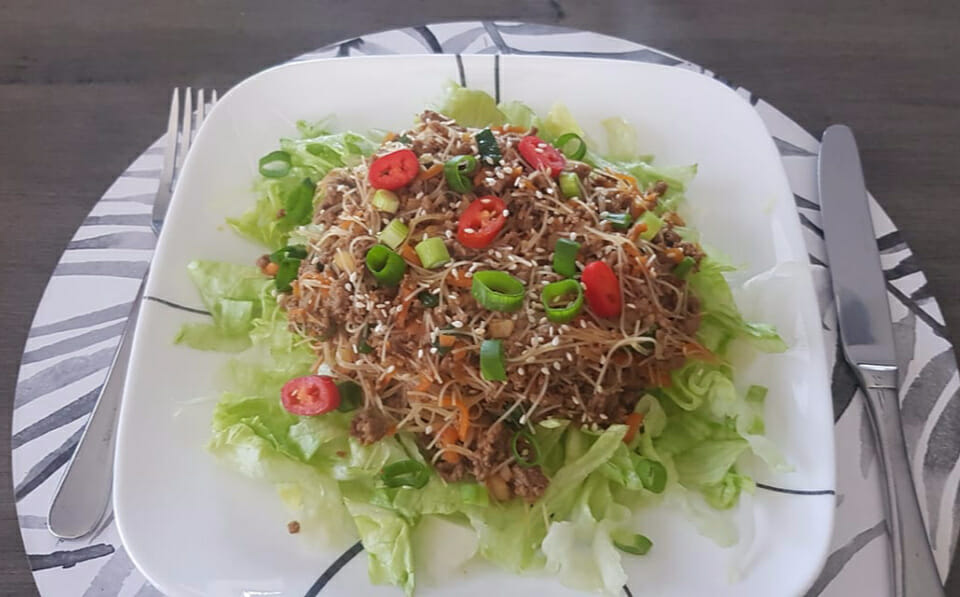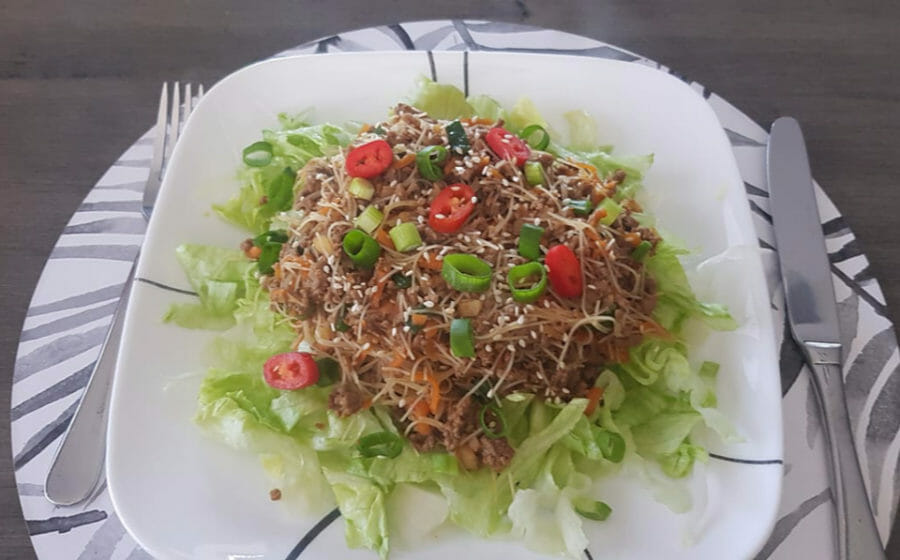 Some of her favorites meals include San Chow Bow, One Pot Spaghetti, Carbonara Ravioli*, Coconut Fried Rice*, and Easy Fried Rice*. *Recipes can be found on the Challenge App. Join the Challenge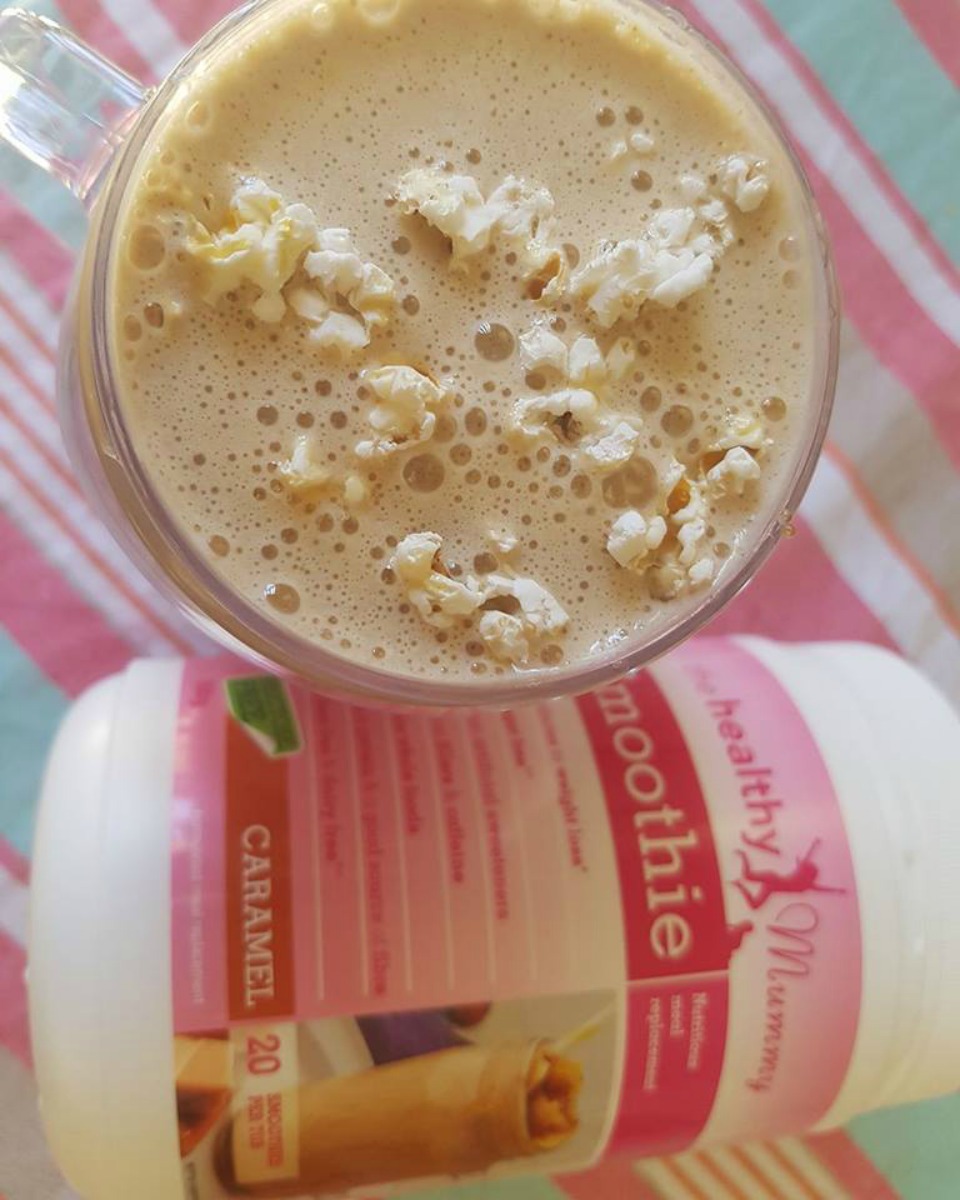 In addition to eating healthy meals from the Challenge App, Kerrie has a Healthy Mummy Smoothie each day for breakfast and lunch. Buy Smoothie
She says "I have a Smoothie for brekky and lunch and love them!. Omg Salted Caramel Popcorn smoothie is my new favorite". Get the free recipe. 
I don't really meal prep because there is only two of us however, sometimes I'm make batches of snacks because if I have them in bulk I can swap snacks out when I want. E.g. If I meal prep Peanut Bubble Crunch slice then I can have that instead of boiled eggs. Some days we need sweet stuff!".
Weekly exercise routine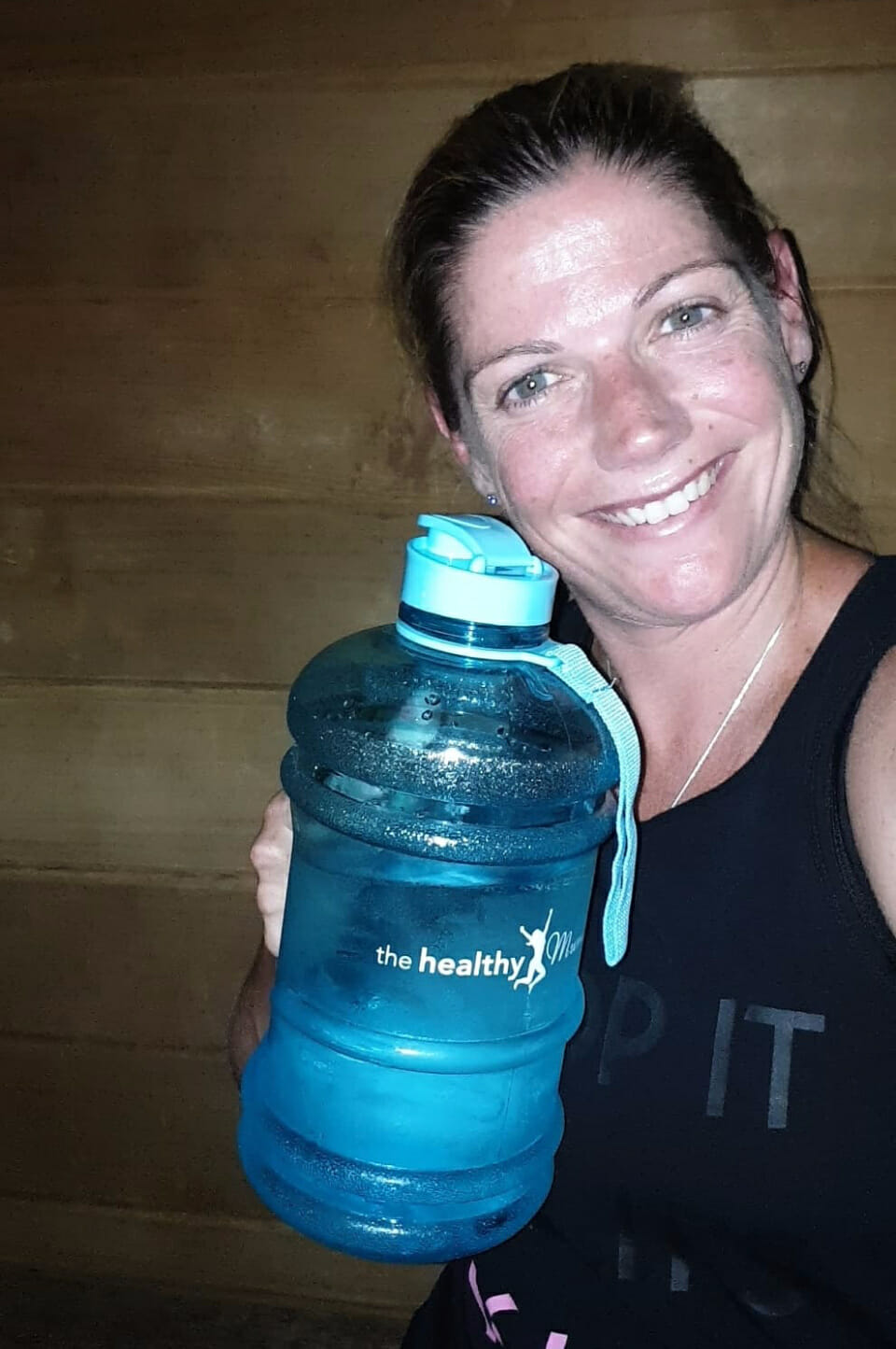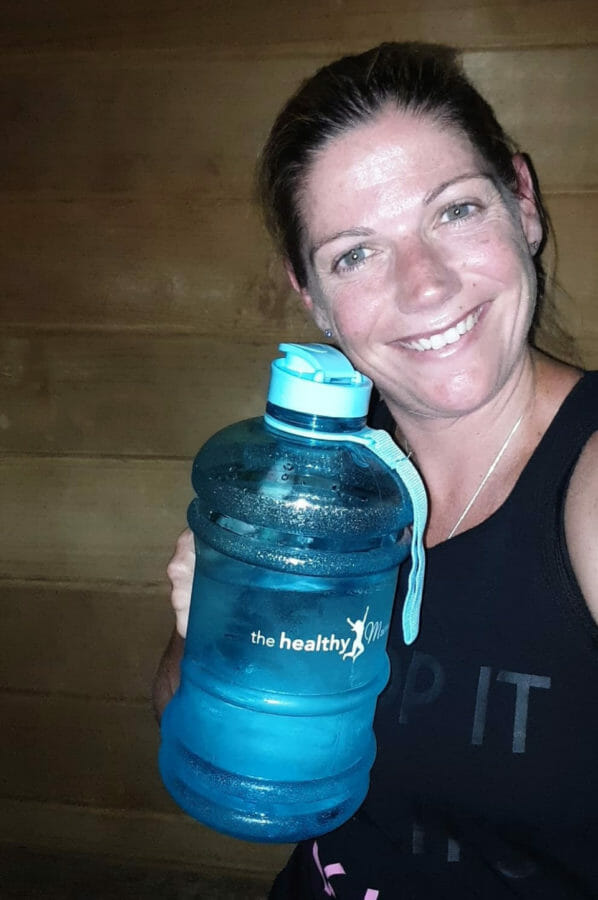 Keeping active is now something that Kerrie loves to do. For exercise she likes to mix things up. In addition to following the exercises on the Challenge App, she goes to the gym, plays with her son, plays tennis and netball.
Body transformation – size 14 to 8
"I've gone from comfy size 14, tight size 12 to a size 8". says Kerrie
I started at 65kg and am now at 60kg – got down to 59kg but Christmas put a kilo back on".
Kerrie might still be at the beginning of her weight loss journey she is already feeling fantastic. "I've dropped weight, feel AMAZING and ENERGETIC and now have get up and go!.
I really enjoy being myself and motivating others.  I just love it. Watching others achieve their personal goals is such a good feeling".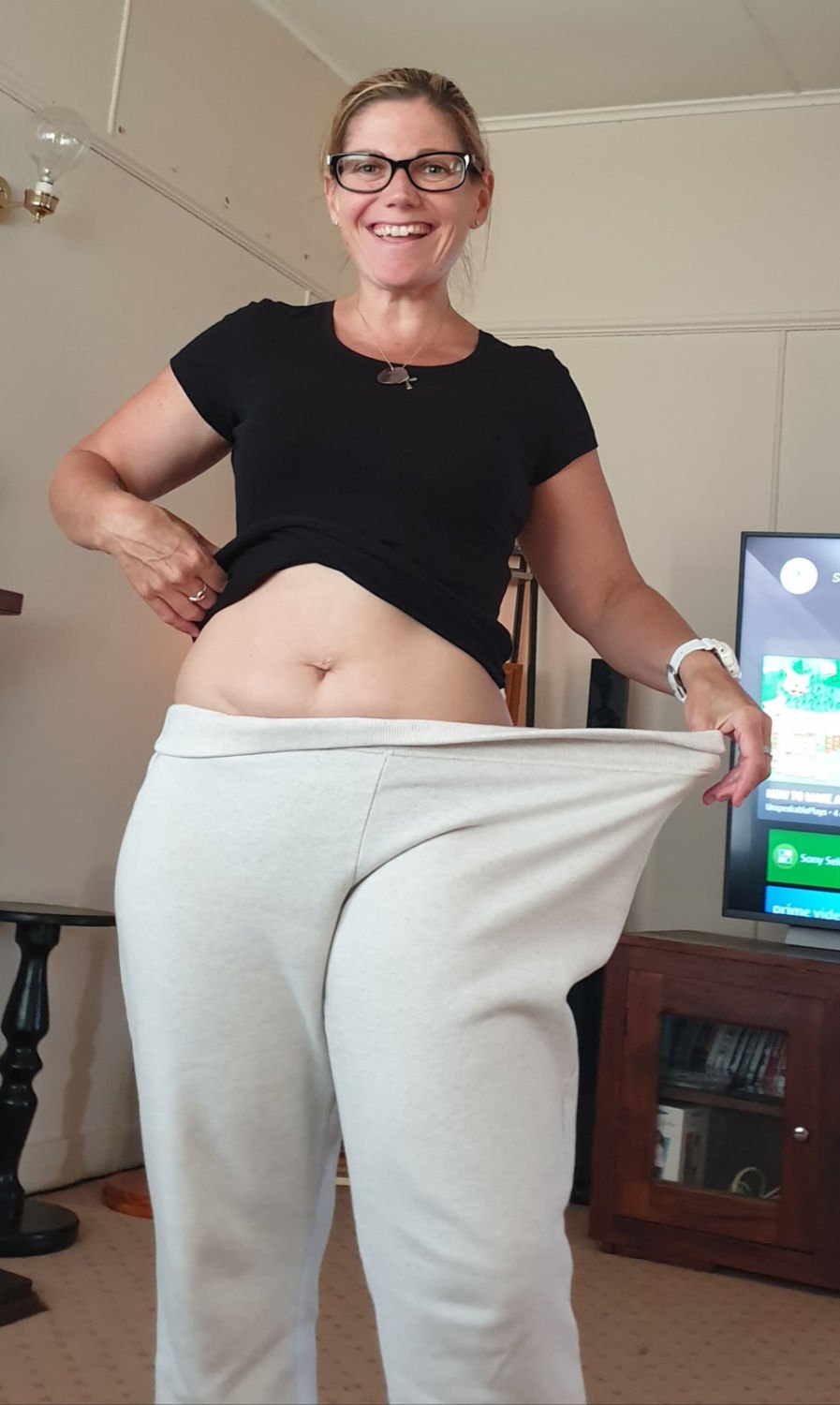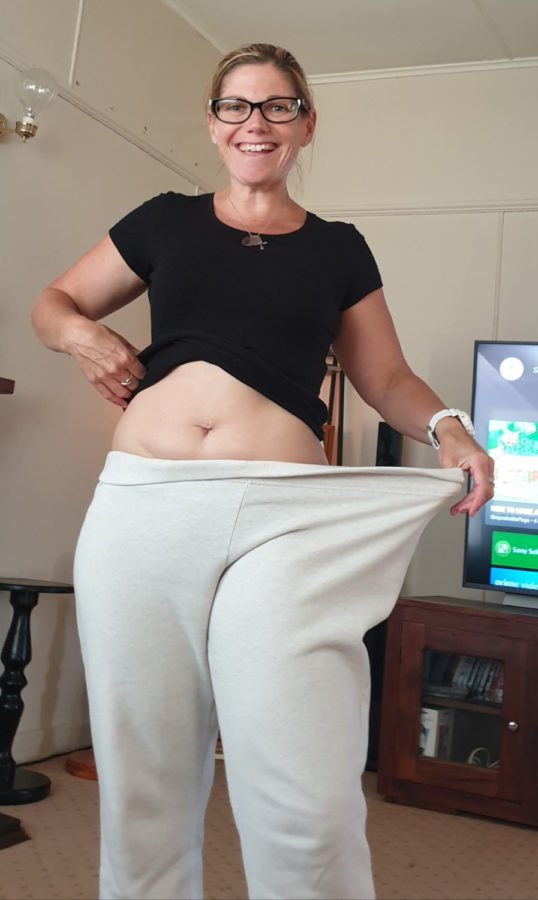 Road blocks and overcoming them
"I've hit road blocks of course. I'm human" says Kerrie. "I just tell myself to get off the couch and do it. I get up, have a glass of water and just do it. I refocus myself really. Look at the meal plan and do it.
A lot of positive self talk is needed too.
We all have days where we just cannot be bothered.
I honour what my body tells me. Like today – my body is saying have a rest day so I am. I will squat because it's we Squat Wednesday".
Advice to other mums thinking about starting the 28 Day Challenge
Just be you. Be real. Be realistic too.
Don't go in all like a bull at a gate. Take your time to look at the App.
Start small. Keep it simple. Start with the basics and gradually step it up.
Such great advice Kellie. The Healthy Mummy team would like to thank Kerrie for sharing her fantastic body transformation with us and inspiring other mums to live their best and healthiest lives.
Ready to get in the best shape of your life?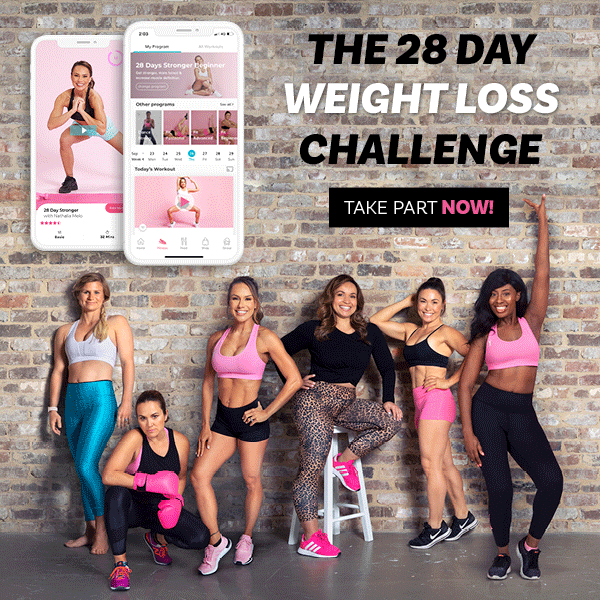 Real mums. Real results!
We've proudly helped millions of mums transform their health. Mums just like you completely transforming their health and bodies. You can do it too (and it's easy!)

The 28 Day Weight Loss Challenge is the mums only 5 star rated app with over 1.6k reviews in 8 weeks!!

You get unrestricted access to :
● Nutritionist & chef designed weekly meal plans
● Personal Trainer crafted At-home workouts- 28 minutes and under
● Daily Motivation from My Coach
● Personalised Shopping lists to make life easy
● Over 4,000 healthy and delicious recipes at your fingertips
● REAL TIME support from The Healthy Mummy Team and OVER 200,000 other mums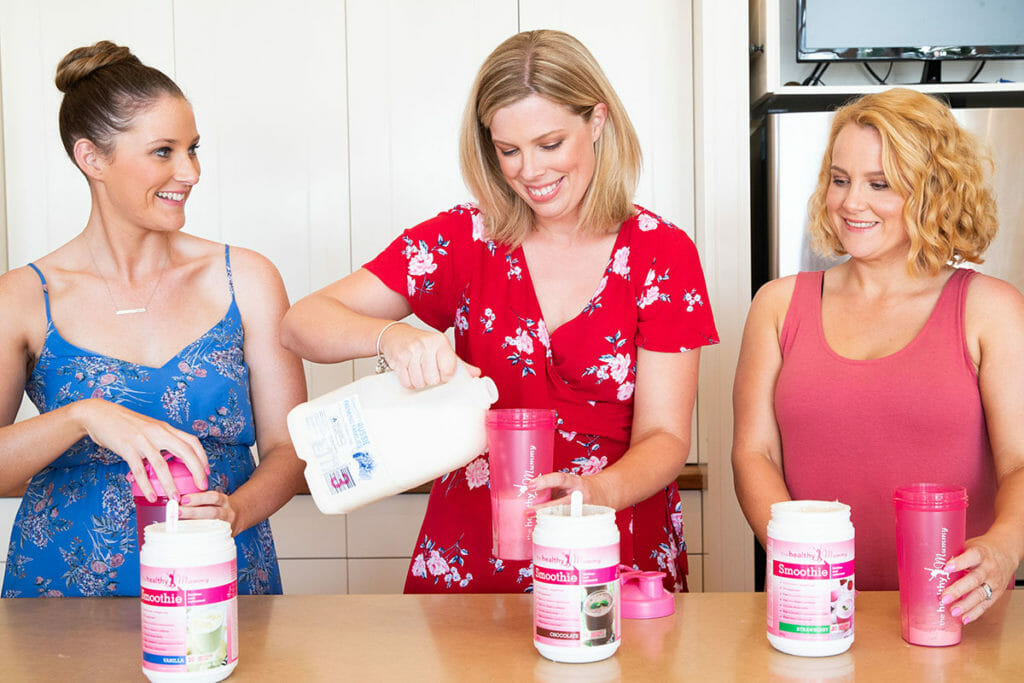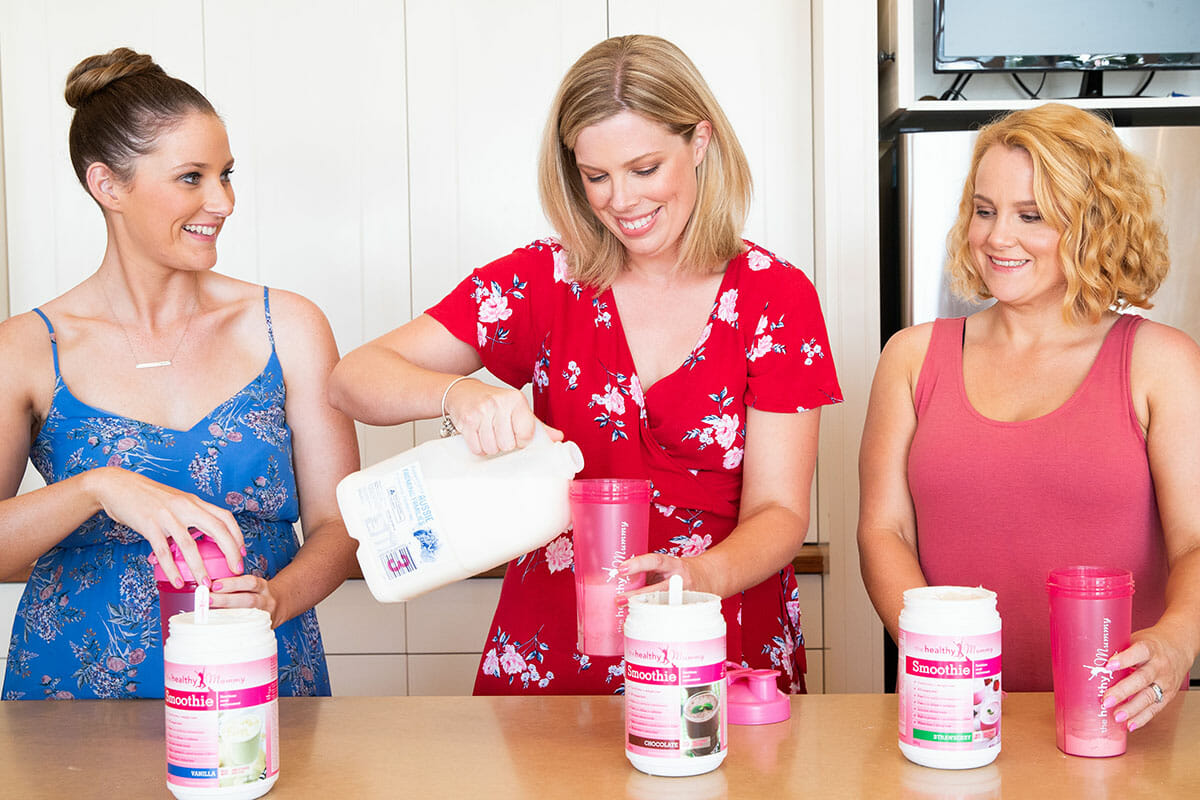 Interested in Smoothies? Buy Smoothies here.