These 7 mums celebrate their weight loss achievements with The Healthy Mummy!
We love celebrating the achievements of our mums no matter the size!
These mums have had small and large achievements and we're so proud of how far they've come
7 mums celebrate their weight loss achievements
Ree Davers
Ree says "Just over 12 months of Healthy Mummy living and I LOVE IT!
I have more energy, and have lost weight BUT the biggest change is my positive mindset. I know I can achieve my health and fitness goals but I also know I can defeat any challenges that come my way because of the development within myself since joining The Healthy Mummy journey.
I love –
The Snacks
The Food in general and…
The People!"
Cheryl Boughton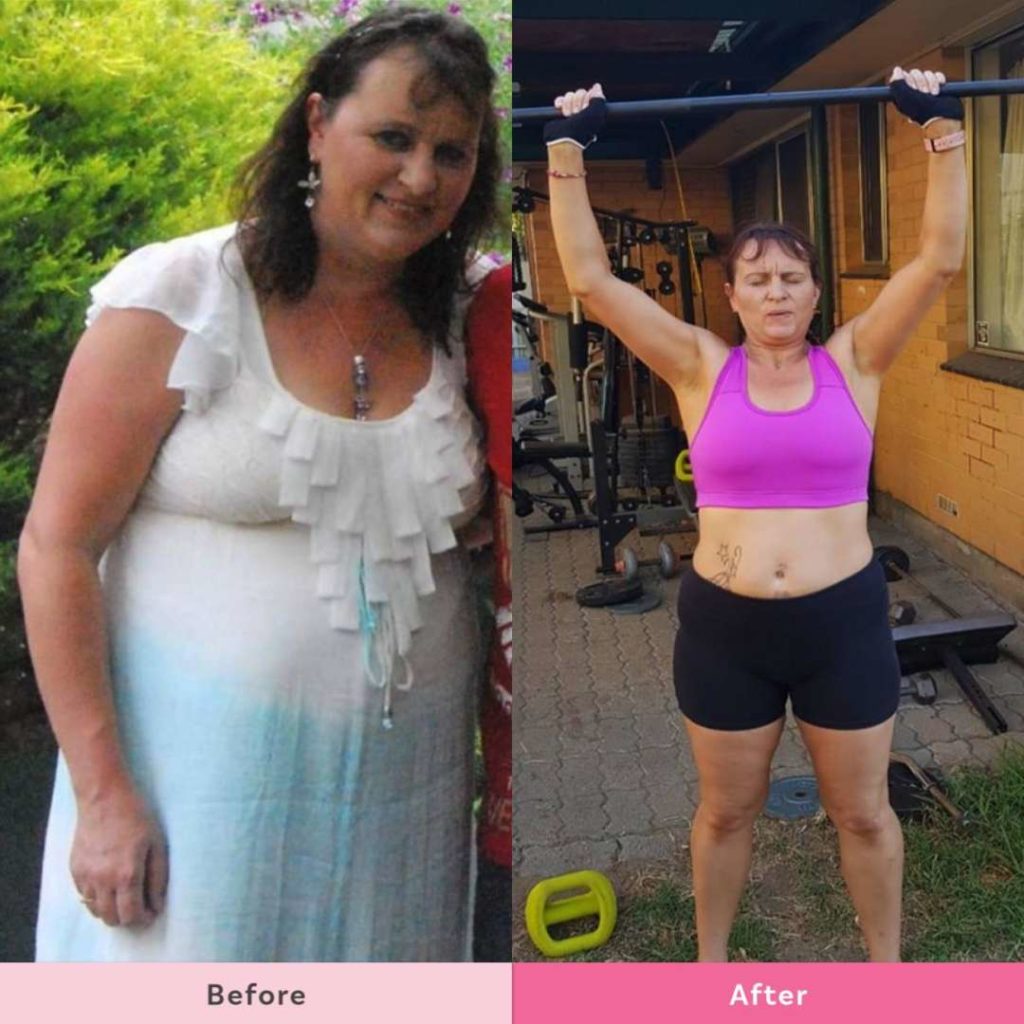 Cheryl says "Not only is there 20kgs difference between these photos but there is so much more. There is now someone who regularly works out who had found a balance. Who has found herself. Even though last year with hormonal and thyroid trouble I did put some weight on. The scales are not my focus. I am not where I was my mind and body are healthier.
My outlook is healthier I know I'm not just a mum I am a person and to be the best mum I can I need to think of myself too. Last year I could have easily undone all my work and gone back to the before but I'm focused on the after."
Robyn Jurd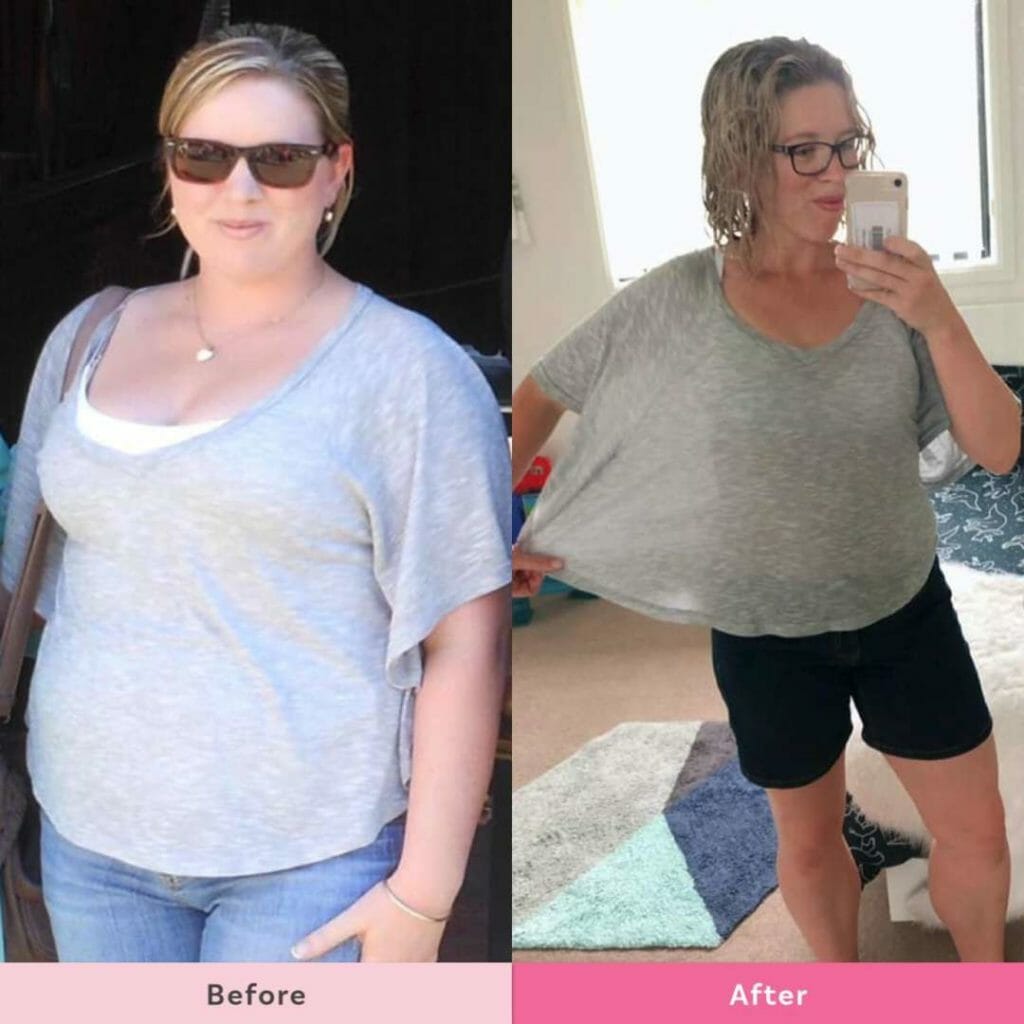 Robyn says "Sometimes it's good to glance back to remind yourself how far you've come. Same shirt but so different! I'm not that person anymore. Pre kids vs a Mum of two!
28kg lost
Four dress sizes down
The fittest I have ever been!
The Healthy Mummy is life changing."
Ashleight Ramirez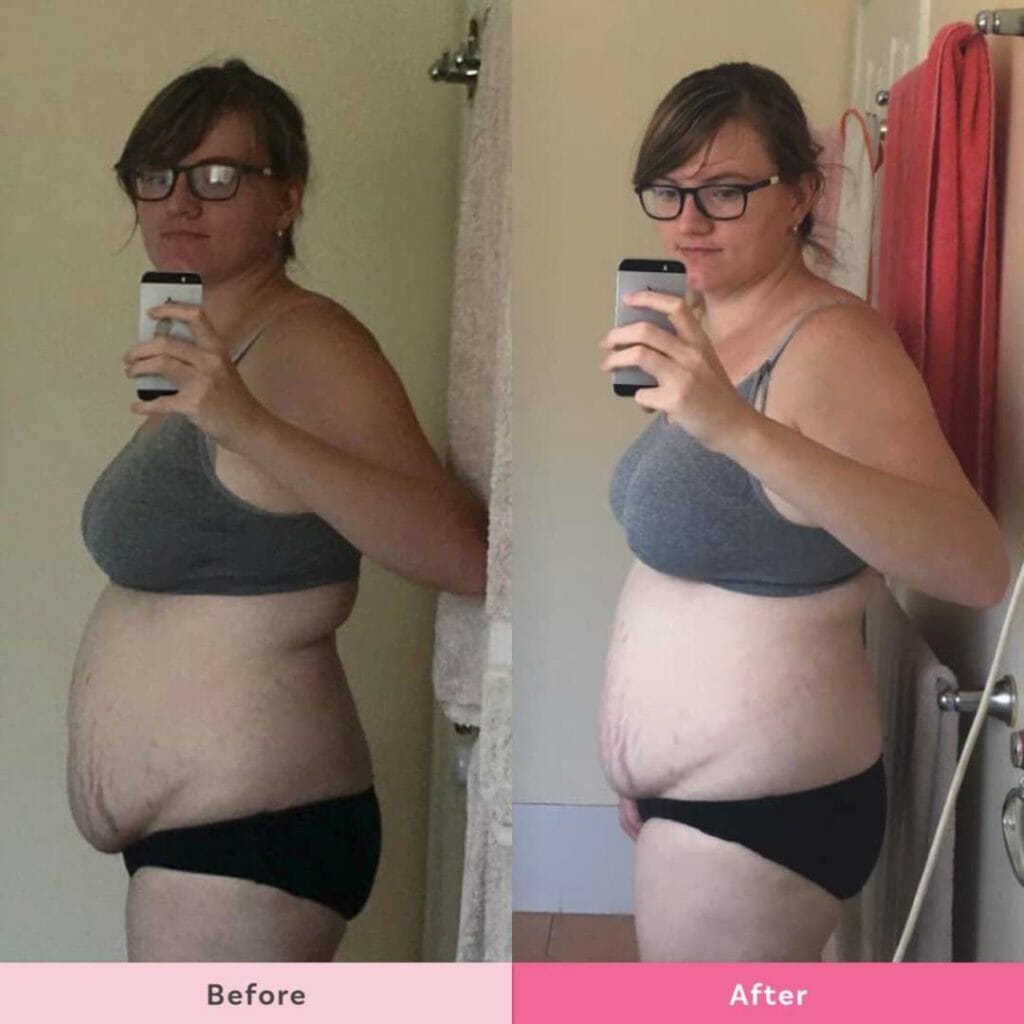 Ashleight says "This is the result of the January 28 Day Weight Loss Challenge. The difference between these photos? A better mind set. I have got this! I have goals and I will achieve them in 2019 bring on February!"
Amy Thomson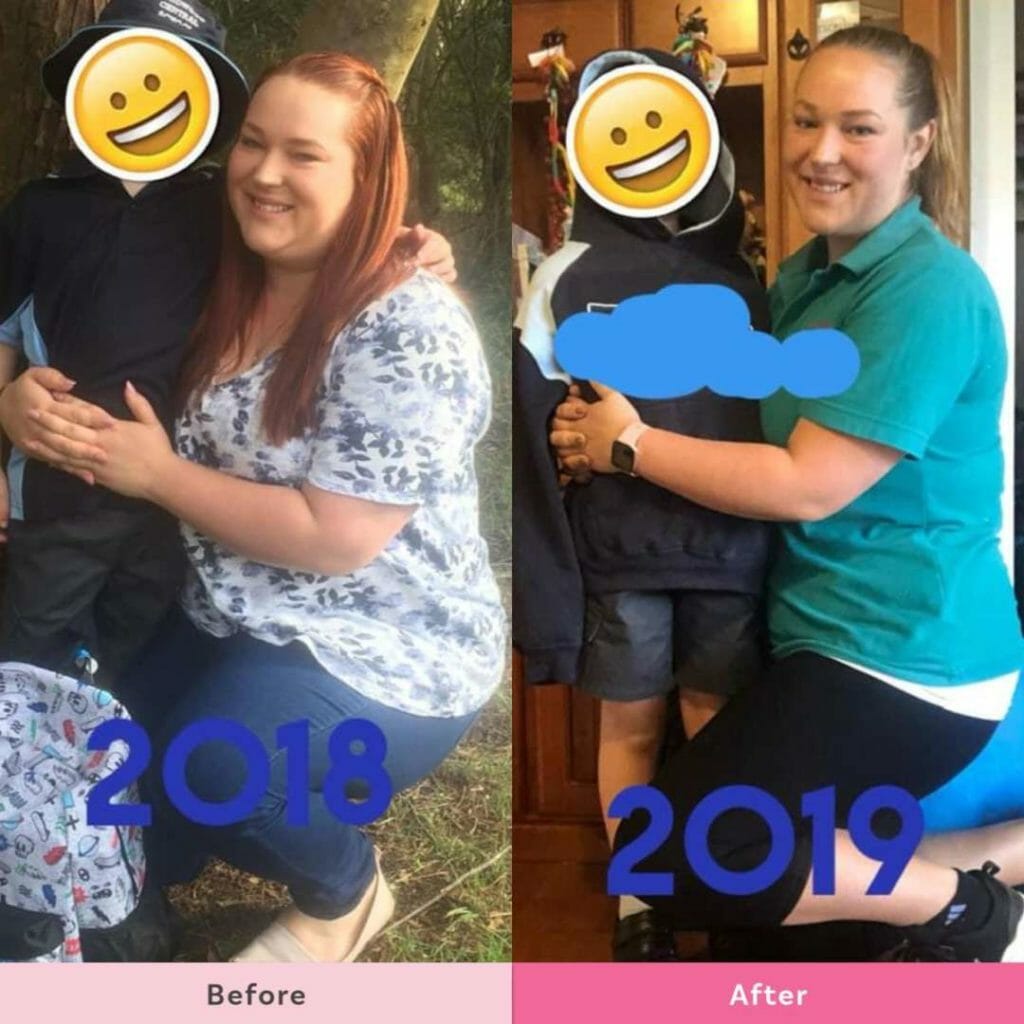 Amy says "Exactly one year apart! 27.7kgs difference. I remember looking at the first photo and I felt ashamed that for my sons first school photo I looked the way I did! I knew I had to do something, that's when I heard of The Healthy Mummy. I joined in April 2018 and have NEVER looked back!
The Healthy Mummy is for life now!" 
Kerrie O'Brien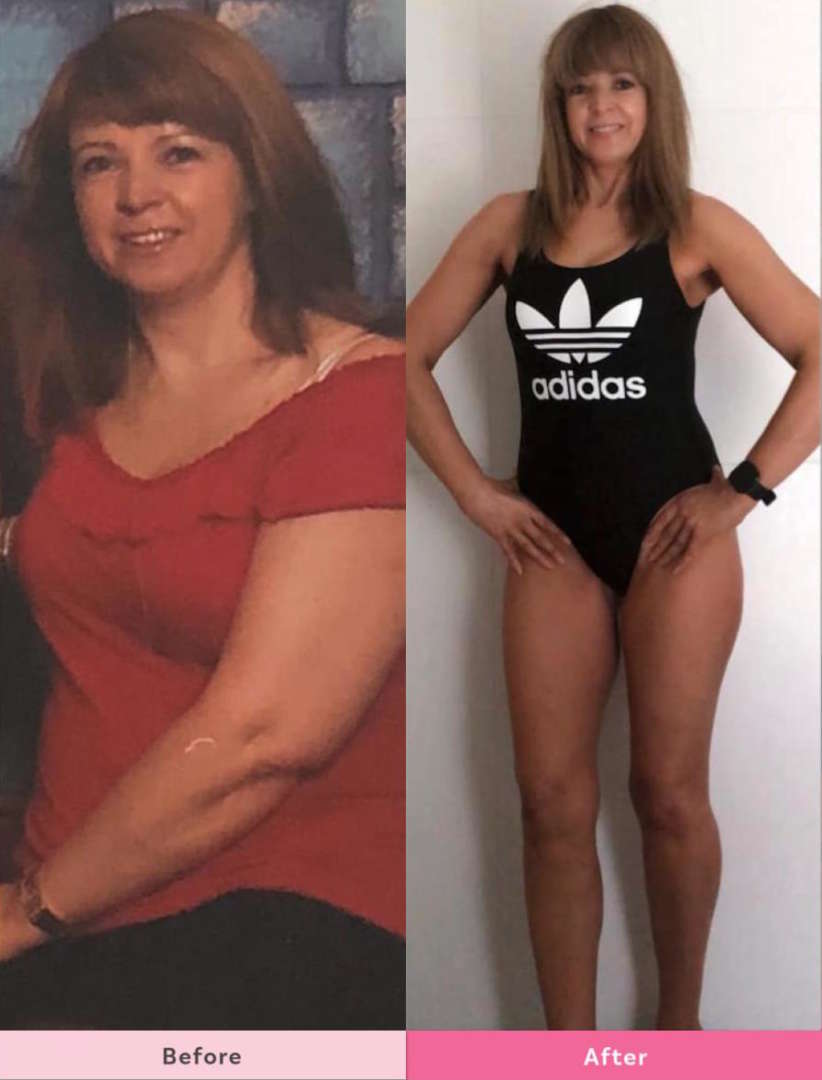 Kerrie says "High cut swimsuits were all the go when I was 16 in 1986 and growing up in the 80's… but I didn't have the confidence back then to wear one. But thanks to The Healthy Mummy I'm ready to wear one now at age 49!!
I never thought I'd have my best body and be in my fittest shape in my late 40's but The Healthy Mummy has given me the tools to achieve this. Following the 28 Day Weight Loss Challenges, enjoying the Smoothies and using only The Healthy Mummy app exercises at home, no gym, I have been able to achieve a level of health, fitness and confidence in 21 months that I have never had before.
From 77kgs to 58kgs
From Size 14-16 to Size 6-8
From being overweight for over 10 years to my lowest adult weight ever
Thanks to The Healthy Mummy age is just a number. It doesn't have to hold you back!"
Brooke Daly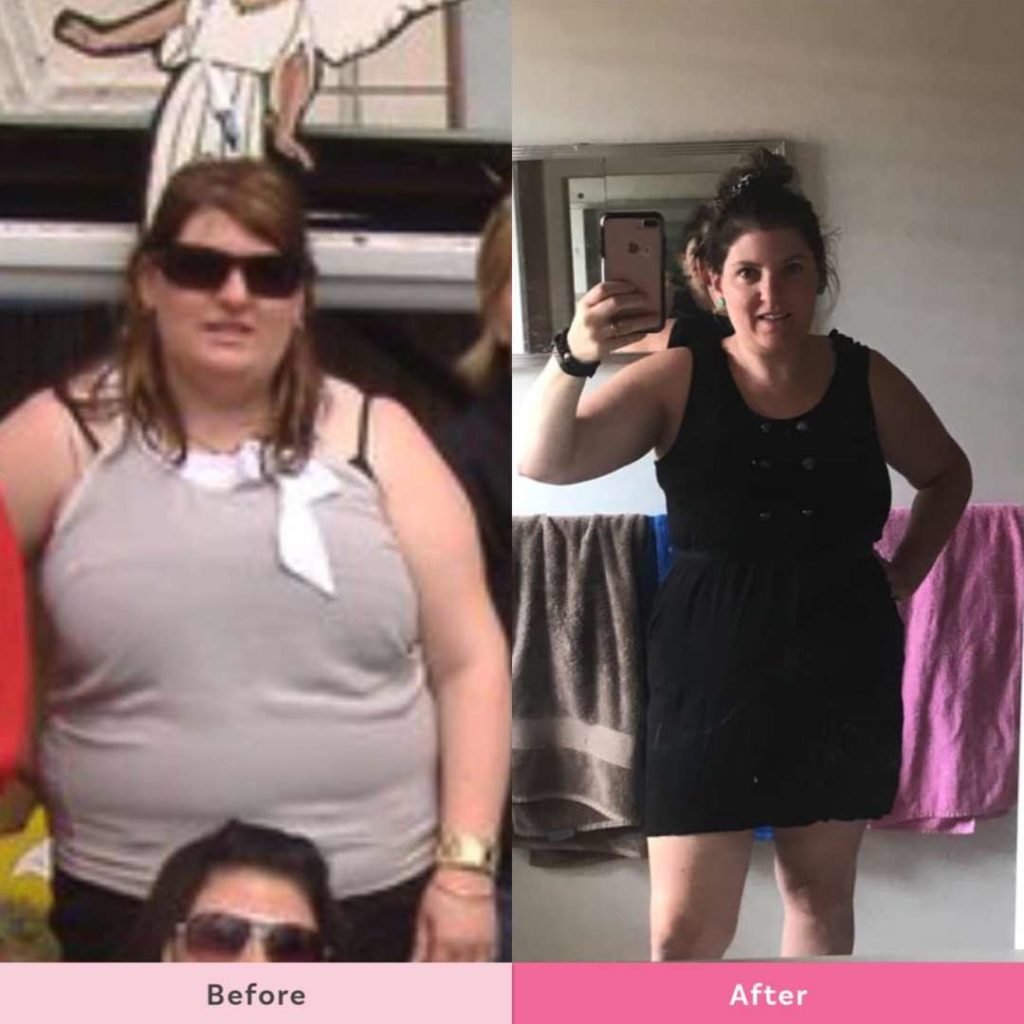 Brooke says "105kg>83kg
Over 105cm gone for good!!
Thanks to The Healthy Mummy my life has changed forever!! I'm now happier than I have ever been! I finally have a positive relationship with food and am passing this onto my babies which makes me so very happy!!
I have finally found me again and the confidence and belief in myself that I can absolutely do anything I set my mind too and I'm worthy of that positive mind set.
Bring on the February 28 Day Weight Loss Challenge and 2019 time for this Mumma to reach her goals."
Thanks for sharing your stories ladies to help inspire other mums!
Start your own weight loss journey today with the 28 Day Weight Loss Challenge.

If you are interested in kickstarting your weight loss and want to improve your energy – not to mention – improve your overall health and wellbeing – our 28 Day Weight Loss Challenge is an awesome program to check out. 
Our 28 Day Weight Loss Challenge includes:
28 days of at home exercise routines (no gym needed) – with video instruction
Customisable and breastfeeding friendly meal plans (including a 7 day cleanse)
Challenge combines Pilates exercises with interval and circuit training (HIIT)
Suitable for basic to advanced fitness levels
Home to thousands of EASY-TO-MAKE recipes!
To learn more about our 28 DAY WEIGHT LOSS CHALLENGE CLICK HERE