For these mums, their weight loss journey hasn't been all about a numbers game, but a mental one. Learning to overcome obstacles and not obsess about what the scales say, but how their new lifestyles make them feel has been key to a much happier way of life!
Awesome job ladies!!
These Mums have made "HEALTHY" suit their lifestyle! Look at the results!
Jenni Wright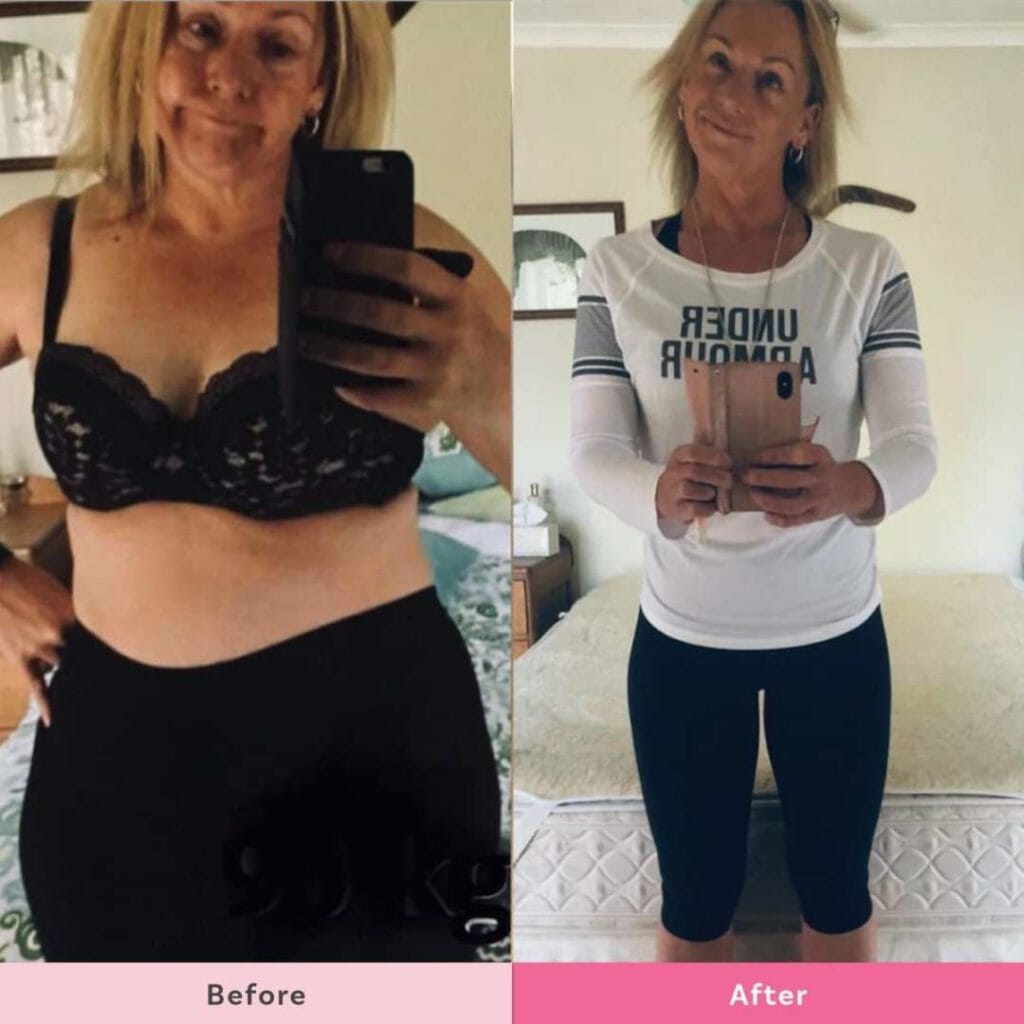 Jenni says, "When I look back at the old me, I see a sad overweight depressed mum just getting through each day with no energy or zest for life. Fast forward two and a half years and my zest for life is back, I'm a happy, confident strong mum who never gave up on herself even when things got hard.
The Healthy Mummy has helped me lose 36 kgs. It's not a race… It's a journey!
Be proud of yourself every day no matter where you are on your Healthy Mummy journey."
Sophie Barret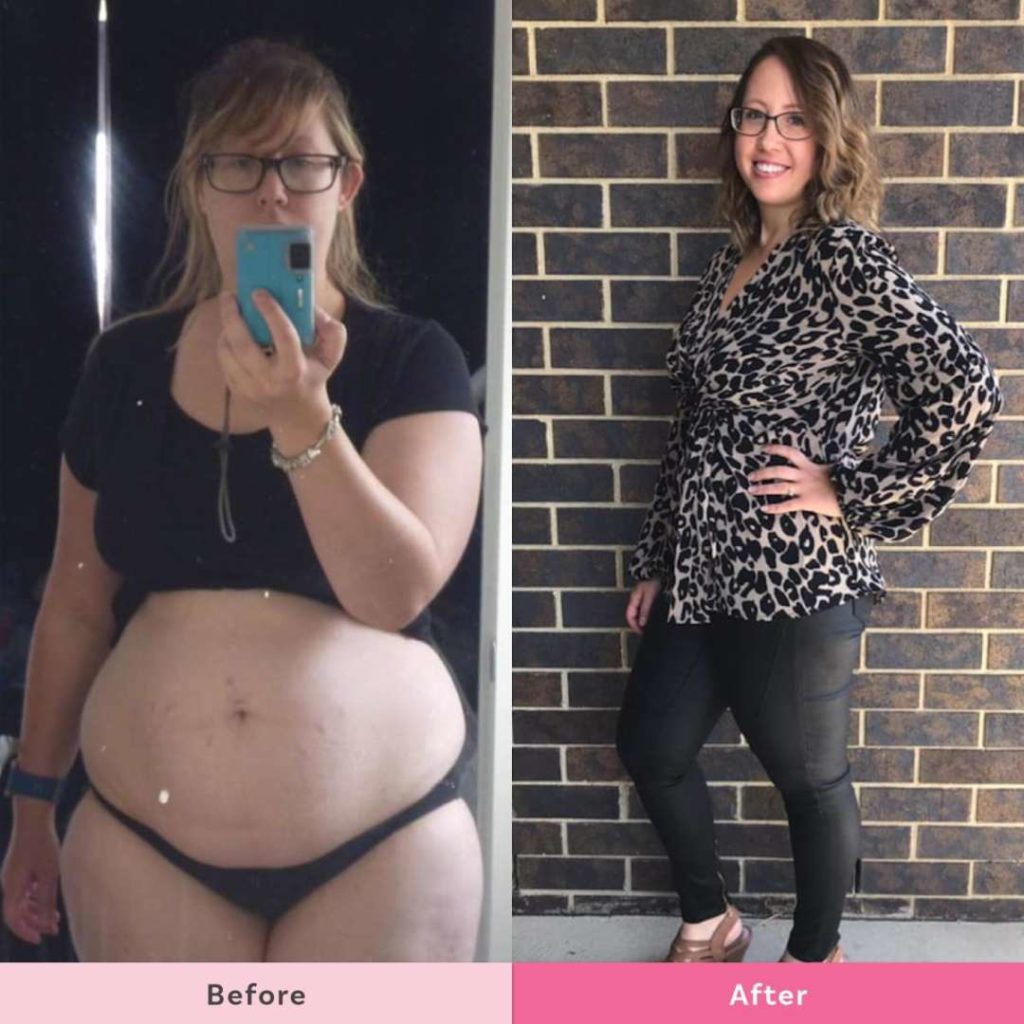 Sophie says, "It's the little things, like starting to actually feel fabulous with the progress you've made.
The scales are not reflecting what I want them too – to be completely honest I thought I'd have lost all the baby weight by now after my third baby, but it just doesn't want to go away.
But what I am thankful for each and every day is a supportive partner, supportive family and a supportive community, pushing me, and cheering me on to keep going.
I WILL get there, and so can you! Don't give up. It takes time, but it's definitely worth it."
Megan Van Nierop
Megan says, "I started The Healthy Mummy in June 2018. At the start, I weighed ALL the time and took the odd photo and measurement. Now I take photos and measurements ALL the time and do the odd weigh in.
I've found what keeps me motivated and what drives me to try harder. The most I am excited about is the toning across my shoulders. I have NEVER EVER had this and have always wanted it.
I'm consistent and my version of a treat now is dramatically different to what it was last year.
I have lost over 15cm just off my lower tummy. It's always been a struggle area but the numbers continuously going down proves it will happen over time!!"
Nic Marnell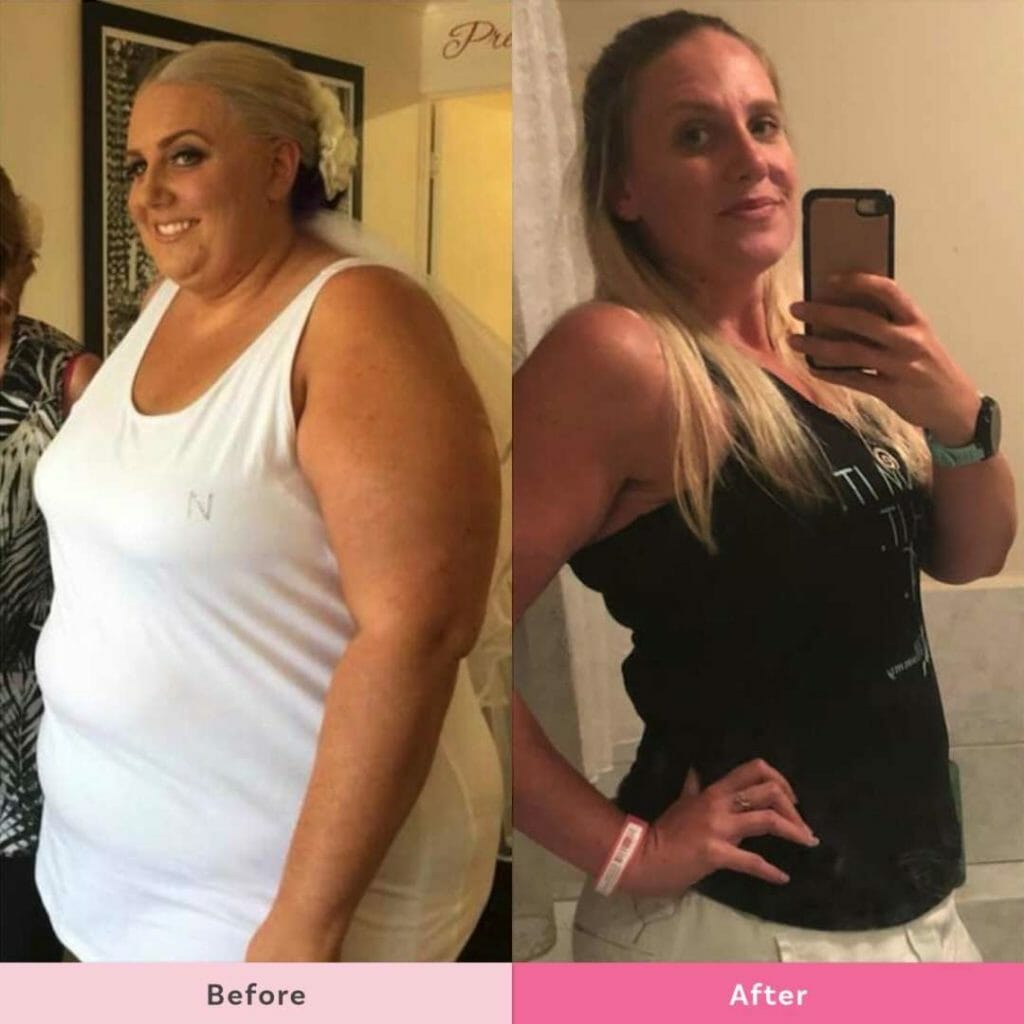 Nic says, "First day back at school for my kids today and I'm super pumped as I don't go back to work till tomorrow.
I got up and went to boot camp early this morning. My kids are still asleep. (Seriously why couldn't they do this on the holidays?) Normally I'd be thinking about what TV shows can I binge and what snacks will I eat while in bed all day. But now I'm trying to work out what other exercises I can do. Do I try for a run? A walk? Go back to the gym. App workouts? The list is endless. I love the transformation my mind has made since joining The Healthy Mummy. It's not all about the scales or even the measurements.
Who else gets excited now when they have free time so they can work out more?"
Beth Azzopardi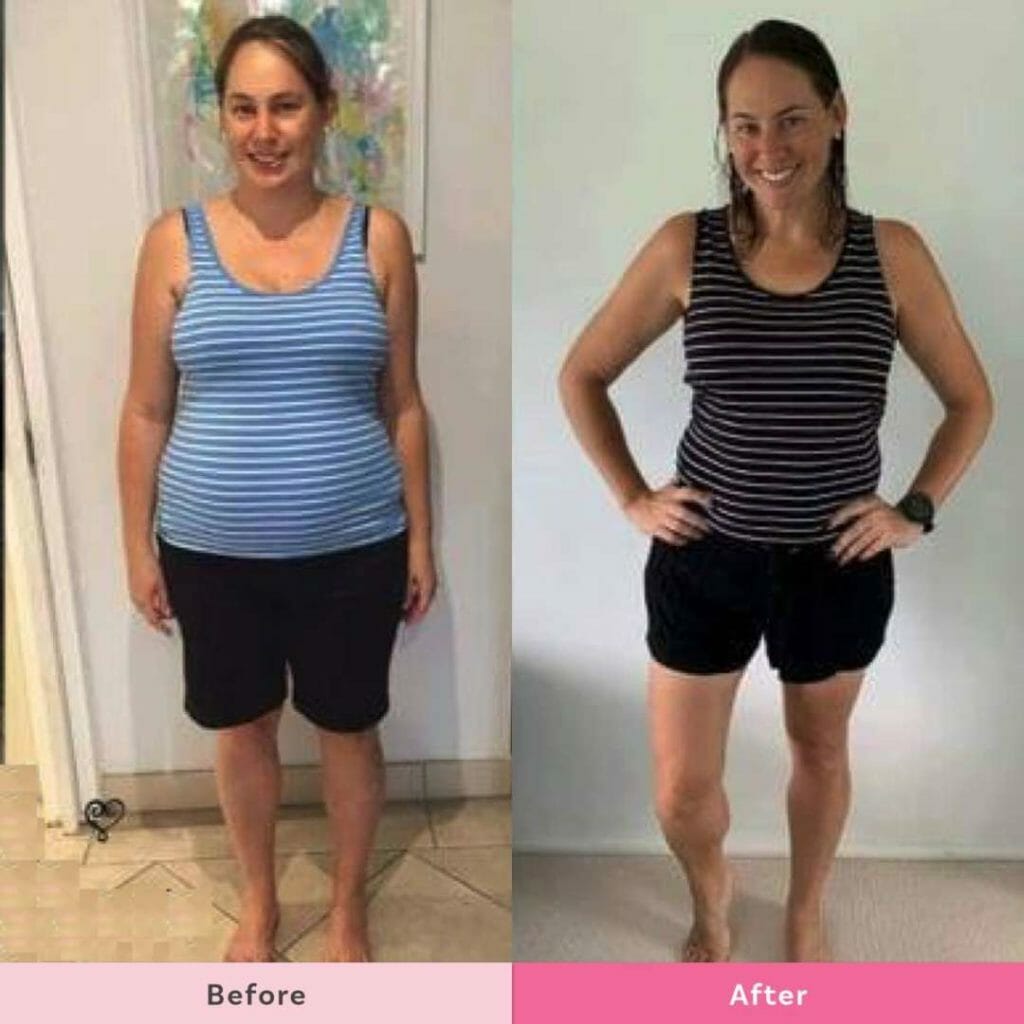 Beth says, "I definitely feel more comfortable in stripes now! There are just over two years and 24kg in between these photos.
I joined The Healthy Mummy in May 2017, I was feeling flat, uncomfortable and kept getting asked if I was pregnant. Before that, I had been following the website and using the free recipes. I had already lost 8kg but once I signed up and made the commitment I decided to give it 100%.
Within the first six months, I had lost 18kg and felt so much happier within myself. Now The Healthy Mummy 28 Day Weight Loss Challenge is just part of my families way of life. I meal plan, I prep and I exercise. None of it seems like effort or hard work it honestly is just our way of life."
Sandra Gee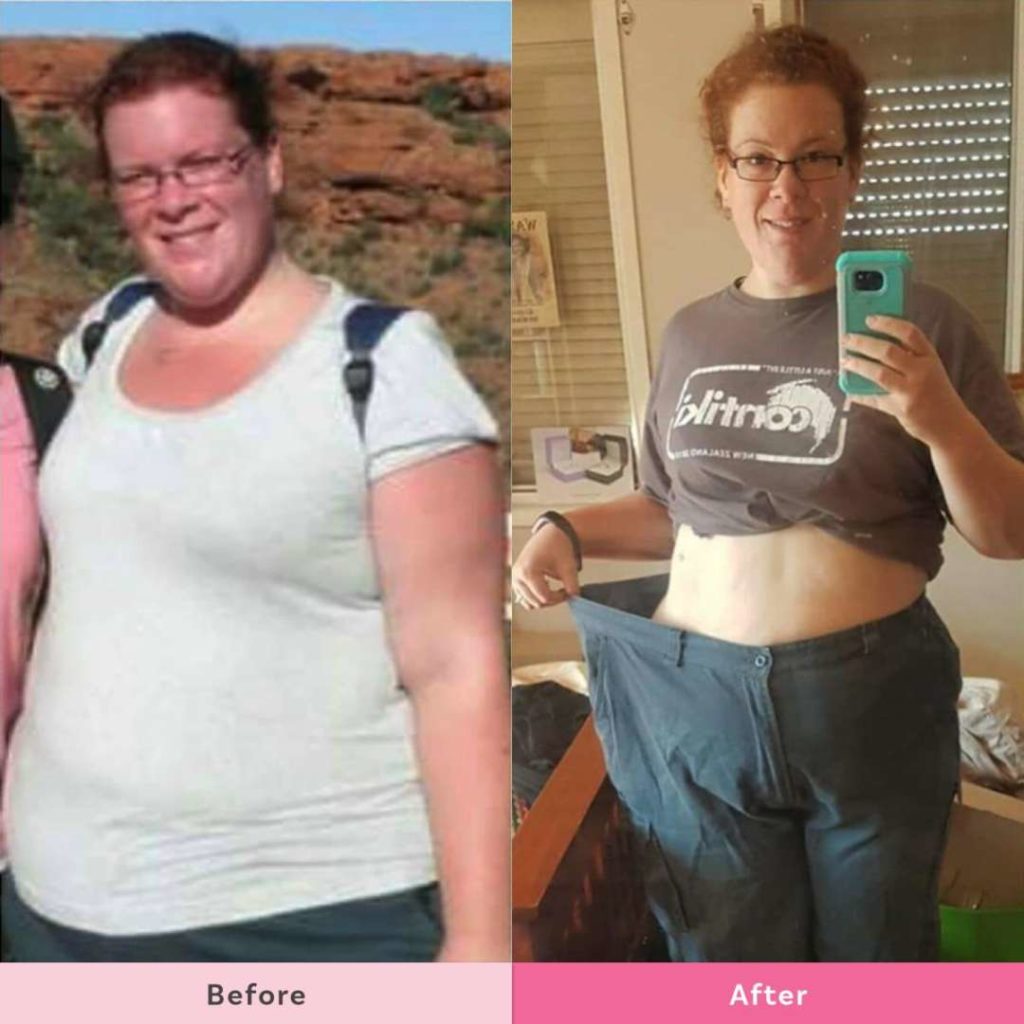 Sandra says, "This is what 22kg lost looks like!
I have put some back on due to health issues but I'm pushing myself to get back there!
If I have been there once I can certainly get back there. Who is with me!"
Congratulations! We are so proud of all you have accomplished!
Are you ready to be a Healthy Mummy? Join the 28 Day Weight Loss Challenge today.

If you are wanting to lose weight and improve your energy – not to mention – help improve your overall health and wellbeing – our 28 Day Weight Loss Challenge is an awesome program to check out.
Our 28 Day Weight Loss Challenge includes:
28 days of at home exercise routines (no gym needed) – with video instruction
Customisable and breastfeeding friendly meal plans (including 7 Day Cleanse)
Challenge combines Pilates exercises with interval and circuit training (HIIT)
Suitable for basic to advanced fitness levels
Home to thousands of EASY-TO-MAKE recipes!
To learn more about our 28 DAY WEIGHT LOSS CHALLENGE CLICK HERE or purchase our Smoothies