CUTE PICS! Mums reveal the first food they gave their babies and why…
Are you ready to introduce your baby to solids for the very first time? This process is a momentous step for mums and bubs!
As long as your baby shows signs of readiness, your doctor may suggest you do this at any time between four to six months, and it's recommended that whatever you give your little one it should be pureed or mashed and soft to help them digest it easily.
Each baby is different, so we asked the mums in our community what was the first food they gave their bubs and why, here's what they had to say…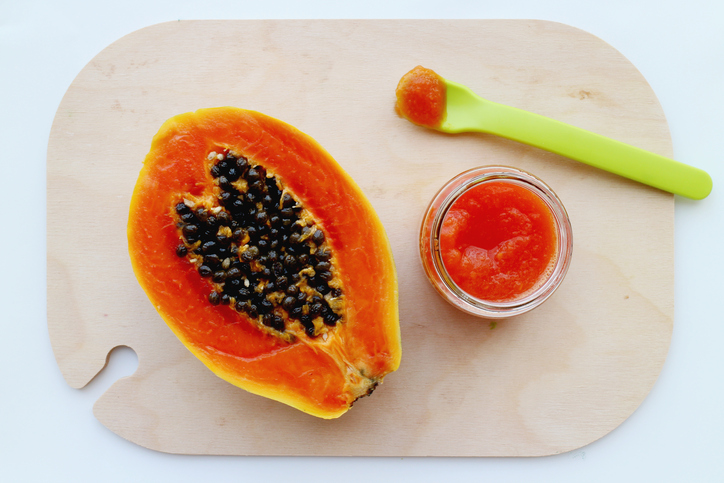 Mums reveal the first food they gave their babies and why…
1. Jessica Neville – pumpkin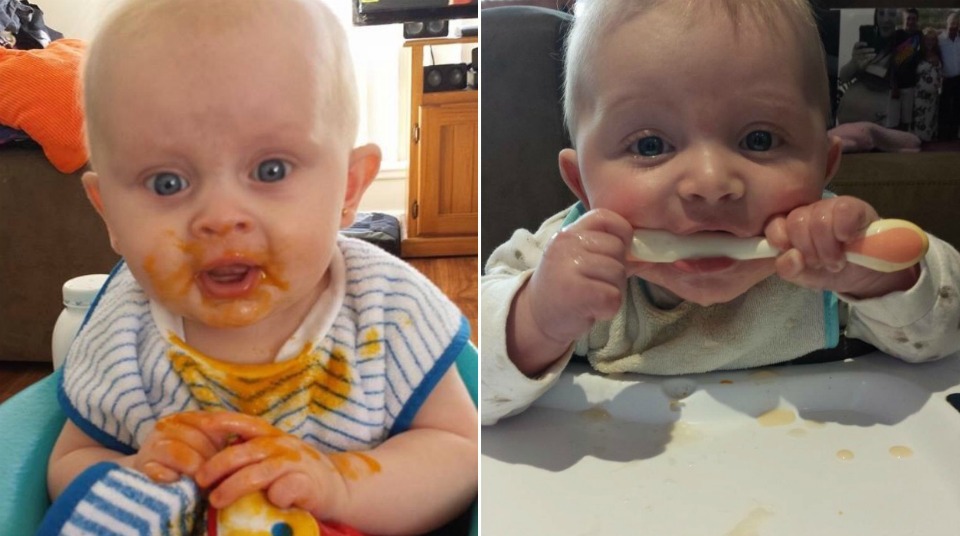 "The first foods I gave to both my son and daughter were purée pumpkin and a homemade custard at 5 – 6 months old. Once they were 6 months we moved on to baby led weaning which was super fun and so much easier," says Jessica.
"All puréed food was homemade."
Baby led weaning is when a baby is encouraged to pick up and eat whole foods, such as a stick of lightly steamed carrot rather than being spoon-fed some pureed carrot.
2. Kellie Rogers – sweet potato mash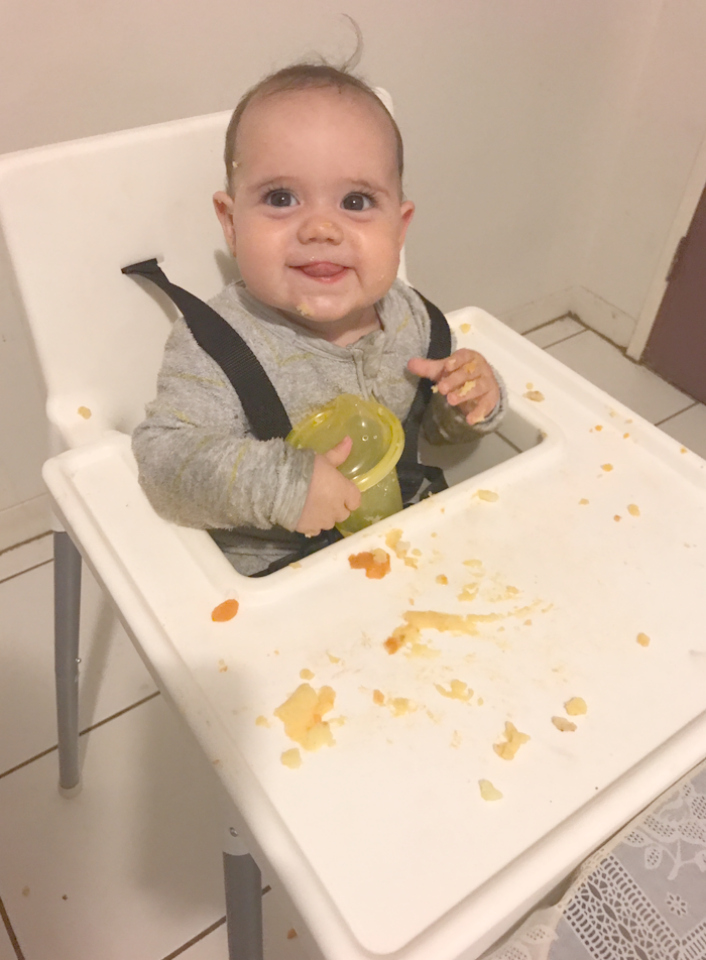 "With our first bub we did traditional weaning with purees. I wanted to do the same thing with our second bub but she was too headstrong and would not allow us to feed her so we gave baby-led weaning a go!" says Kellie.
"Her first foods were all Healthy Mummy foods as I'd just give her whatever we were eating. Among her first foods were sweet potato mash, Healthy Mummy chicken schnitzel, all different sorts of veggies, yoghurt, fruit.
"I fed her whatever food we were eating because I knew that it was healthy, full of nutritious ingredients, and mostly handmade by myself so I knew there were no hidden nasties in it.
"She is now almost one and eats absolutely anything and everything and I believe it's because of our Healthy Mummy inspired meals as we have fed her such a wide variety of new and exciting foods!"
3. Sarah Maynard – spinach, broccoli and apple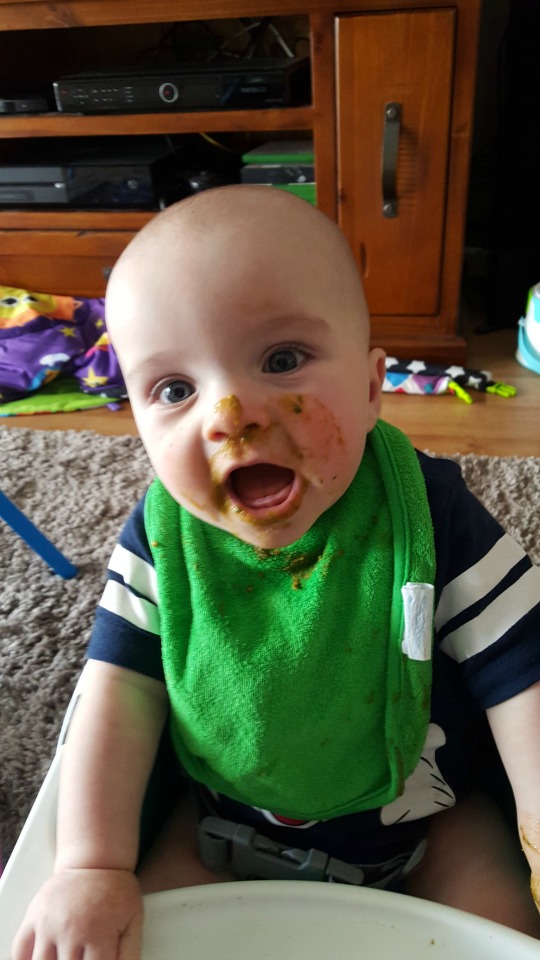 "The first food I ever fed my little man was spinach, broccoli with a little bit of steamed apple which I then pureed together," says Sarah.
"He also had sweet potato pureed which he loved. I started him off with vegetables as I felt this was the healthiest option. I wanted my little man to eat healthy from day one. Which has now paid off – he loves anything Healthy Mummy and hates anything that comes in a jar.
"He doesn't like chocolate or cakes. But he does eat The Healthy Mummy chocolate desserts."
4. Jacoby Hall – banana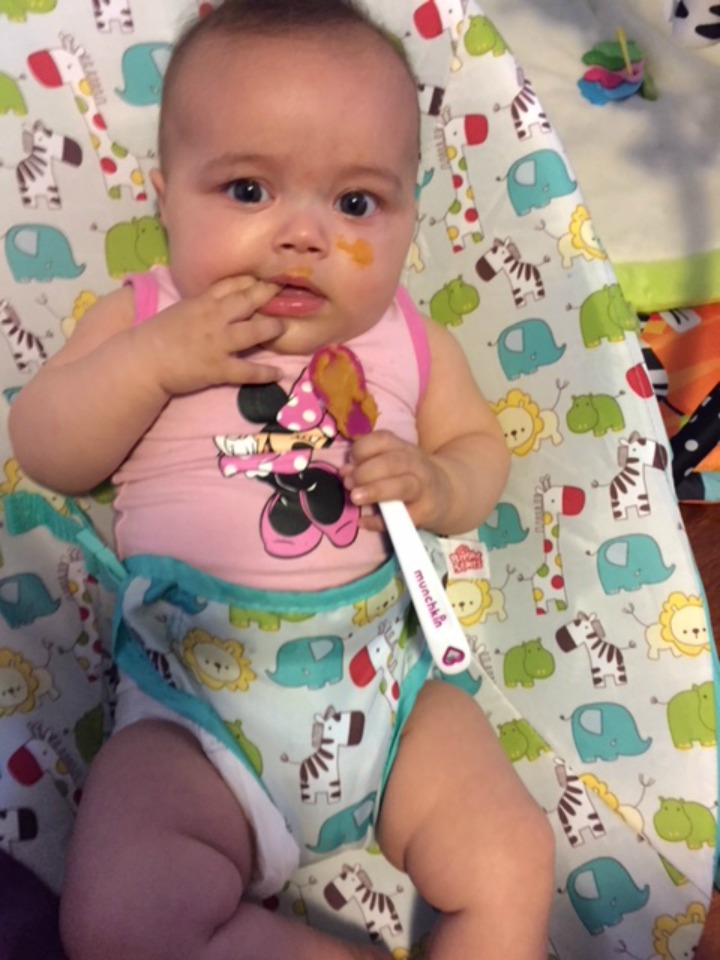 "My daughter's first food was banana, I picked banana simply because it's my fave fruit," says Jacoby.
"I did get a hilarious avocado reaction – she's never liked avo!"
5. Emilee Bone – broccoli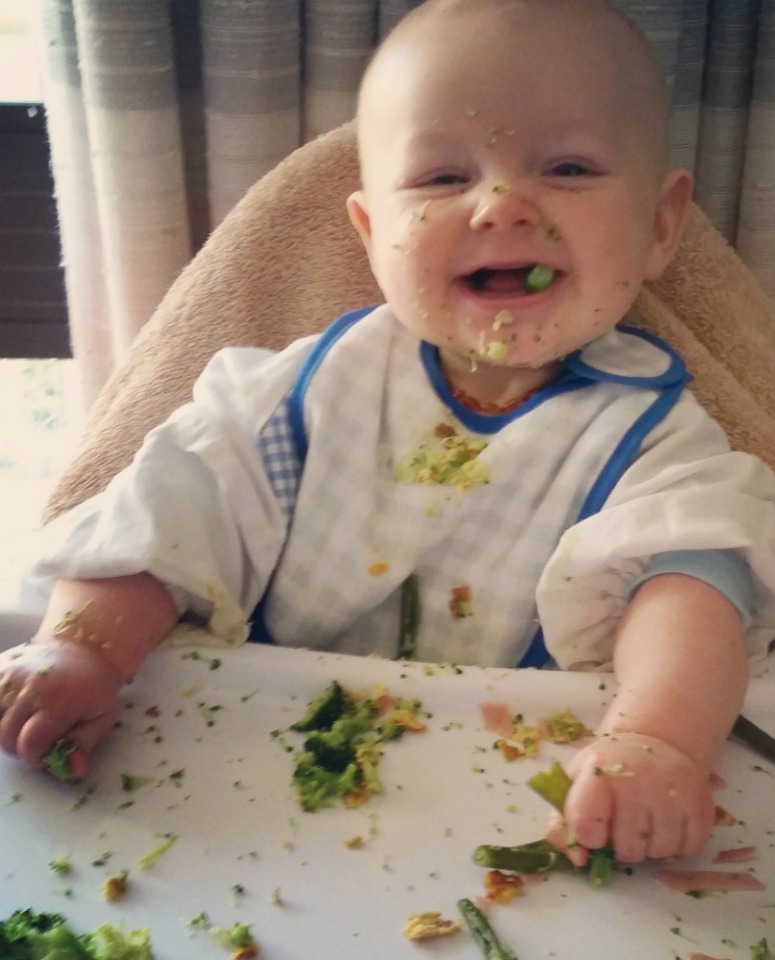 "We've done baby led weaning with both our kids. Miss 6 months has just started this week," says Emilee.
"Some of the first things they get are lots of veg, 2 ingredient pancakes and Aussie toast is always a winner! 
"I love watching them explore their food and build a healthy relationship with it. And I've learnt to embrace the mess!"
Have you checked out our Healthy Kids Cookbook?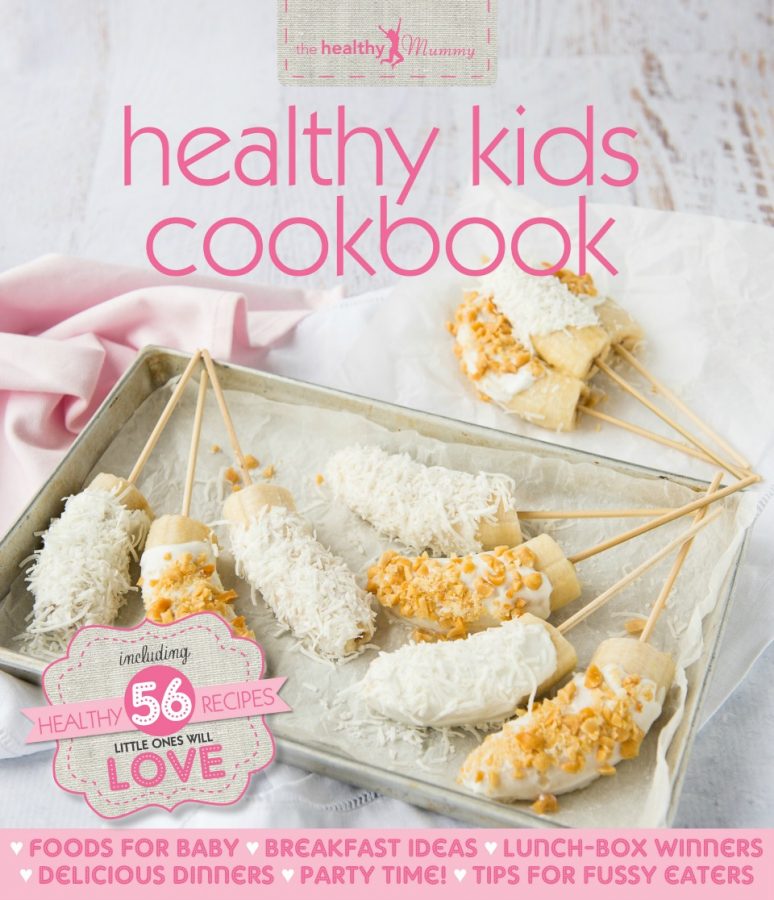 Stuck for baby, toddler and kiddie recipe ideas and meals?
Well, our Healthy Kids Cookbook provides parents with simple recipes which are delicious and nutritious for kids and parents alike.
All the recipes have been designed and cooked by a nutritionist, and eaten by real kids.
The Healthy Kids Cookbook Includes:
Foods for baby
Breakfast ideas
Lunch box food
Delicious dinners
Party time food
Tips for fussy eaters
Created by a leading nutritionist
56 recipes.
This cookbook also includes some information about how many serves of each food group your child should be eating, how to develop healthy eating habits, and how to deal with fussy eaters.
For more information and or to buy your copy today click here.