Mum Llianne Webster from Perth has totally changed the way she thinks about food and exercise by following The Healthy Mummy 28 Day Weight Loss Challenge. She has lost a massive 19 kilos in 8 months and is back to her pre-baby weight!
She says, "The Healthy Mummy isn't a diet program, it's a way of life and has changed my life dramatically".
Read about her weight loss journey below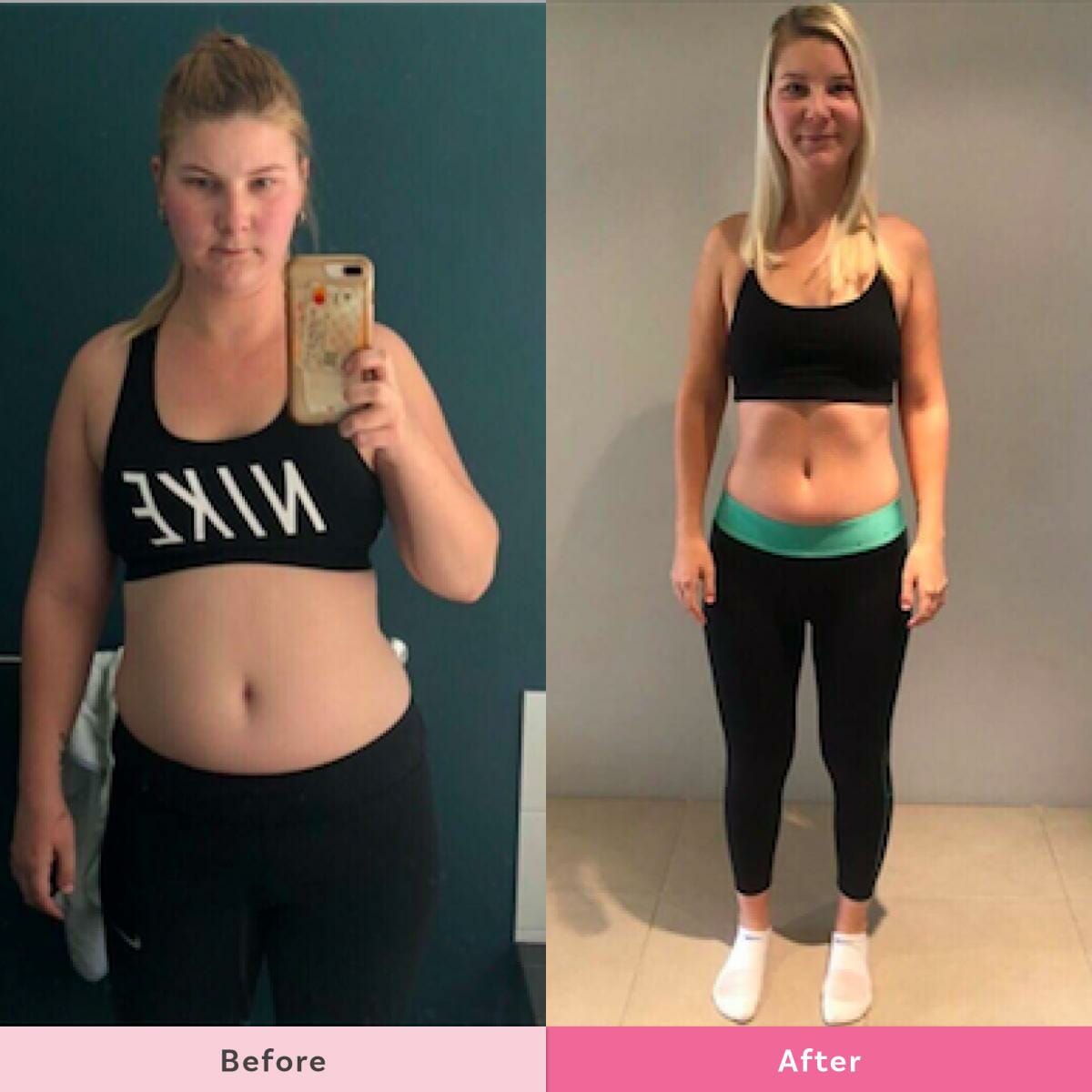 Prior to getting pregnant, at 21 Llianne was at her healthiest body weight ever, which made the changes to her body hard for her to face.
Llianne also suffered from postnatal depression after her son was born and started to use food as a way to make herself feel better.
She says, "I kept looking at myself in disgust but never did anything about it as I was ashamed of my body."
How she made the change
It was a photo from a work function that made Llianne realise she needed to make some changes.
She says, "I had gotten dressed up and felt amazing, I thought I looked beautiful. It wasn't until the day after where I looked at the photos and thought holy moly, my arms are so incredibly large! My arms used to be my proudest part of my body as they had always been quite toned. Now I guess you could say they were like hanging pancakes!"
Joining the 28 Day Weight Loss Challenge
Llianne was initially quite sceptical when she saw some of the amazing transformations in the Healthy Mummy Private Support group. She had joined and failed with other diet and exercise programmes in the past, but seeing other local women from her hometown in Perth in the Healthy Mummy community made her realise this programme could work for her too.
"So I joined the 28 Day Weight Loss Challenge, started off with the recipes and completing 15 mins of the exercises as I felt like I didn't have enough time in the day to do more.
After one month I had noticed I had lost 3 kgs. I realised the simple exercises and food changes were helping so I ramped up my exercises to thirty minutes a day and swapped the Healthy Mummy Smoothies for my lunch".
The weight really started to come off. After three months Llianne joined a gym and used the Healthy Mummy resistance bands to help with her exercise regime.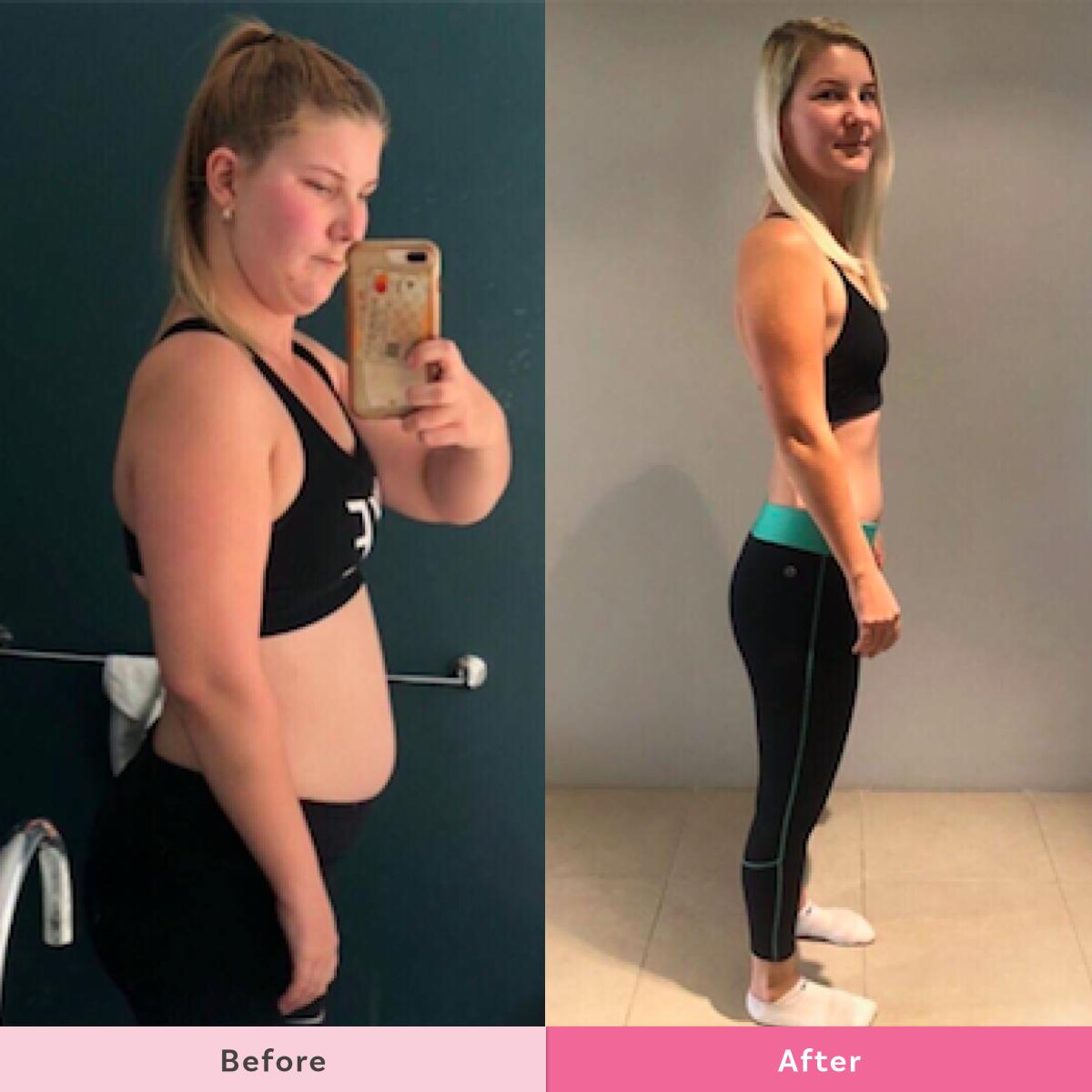 A Healthy Balance
She says "I still drink my weekly ciders at football on Sundays but that also means I need to hit my exercises harder throughout the week to compensate for it.
The Healthy Mummy isn't a diet program, it's a way of life and has changed my life dramatically. 82kgs down to 63kgs in 8 months. It's changed my way of thinking about food and exercise, and it's now become my way of life." 
You should be so proud of yourself  – we think you look amazing Llianne!!!
Join Llianne on our 28 Day Weight Loss Challenge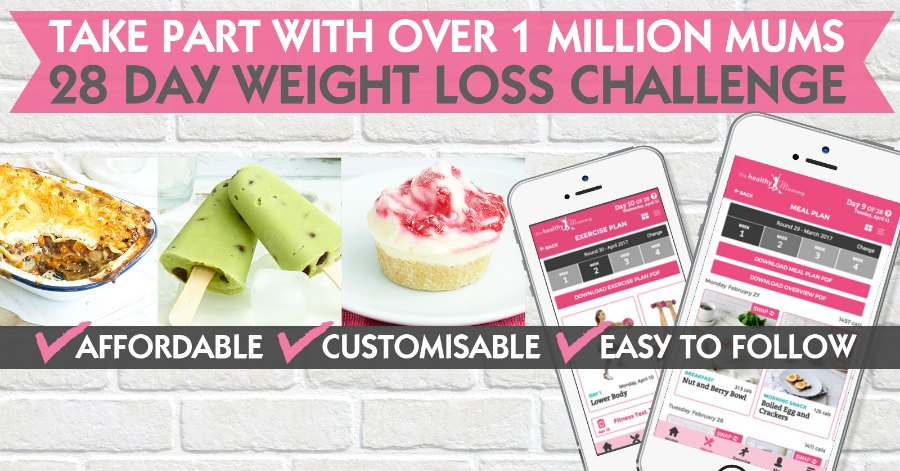 Our 28 Day Weight Loss Challenge is an affordable, customisable weight loss program PROVEN to help mums reach their weight loss goals.
Our Challenge entails:
28 days of at home exercise routines (no gym needed) – with video instruction
Customisable and breastfeeding friendly meal plans
Time-efficient exercises for busy mums – under 30 mins
Challenge combines Pilates exercises with interval and circuit training (HIIT)
Suitable for basic to advanced fitness levels
Home to thousands of EASY-TO-MAKE recipes!
To find out more on the 28 Day Weight Loss Challenge click here.
Did you know the Healthy Mummy Smoothies are breastfeeding friendly?
Our smoothies are loaded with VITAL nutrients and minerals to not only be the PERFECT meal replacement for tired, busy mums wanting to lose weight – our smoothies help breastfeeding mums ensure they are getting the RIGHT nutrition for them and bub.