How these mums started their weight loss journey while going through menopause
With age, your body changes how it gains and loses weight. We experience a declining metabolic rate or the number of calories the body needs to function normally as we age.
On top of that, we have menopause as well which makes it difficult to lose kilos. Women gain weight after menopause and it's more likely around their tummies.
However, Michelle Knight and Joanne Brennan were both able to lose weight while going through menopause by following the 28 Day Weight Loss Challenge. Here's how they did it…
How were these mums able to lose weight while going through menopause
Michelle Knight was able to lose 25kg in 9 months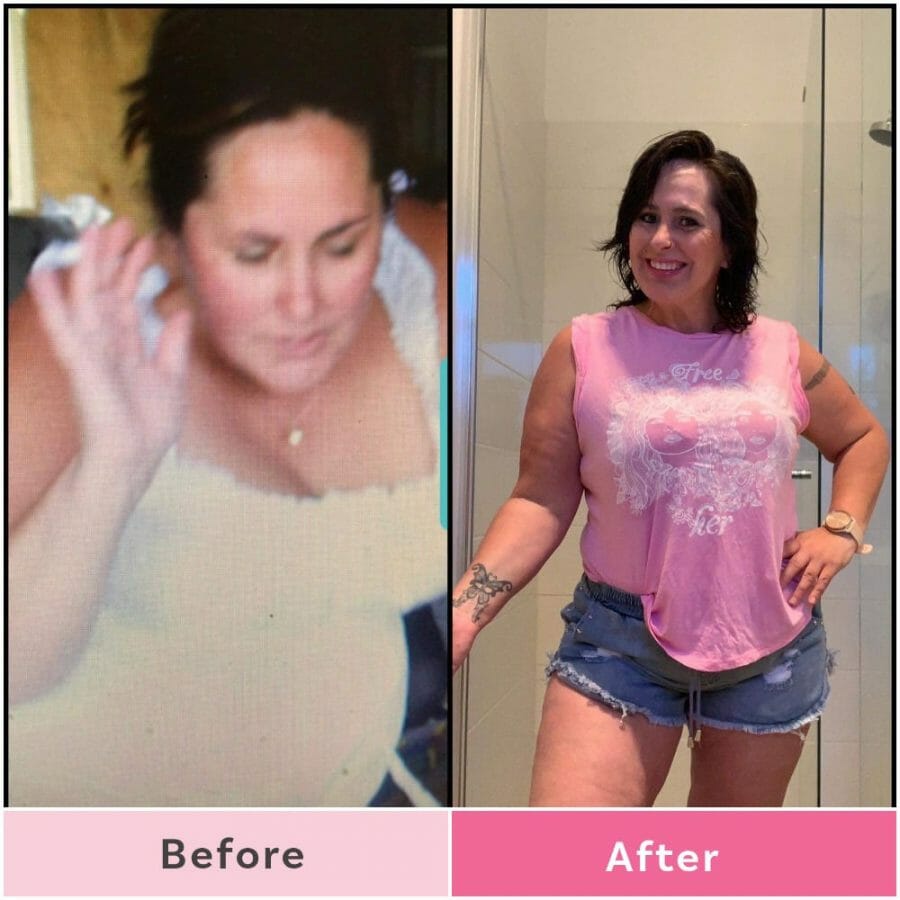 50-year-old Michelle says menopause changed so much about her physically as well as mentally.
"I really struggled to lose weight in my lower belly, it affects me the most," she says.
"Losing weight with menopause is so hard, it's much slower to start and it fluctuates so much more. I have noticed my sleep deprivation and nightmares (menopause symptom) have eased with weight loss."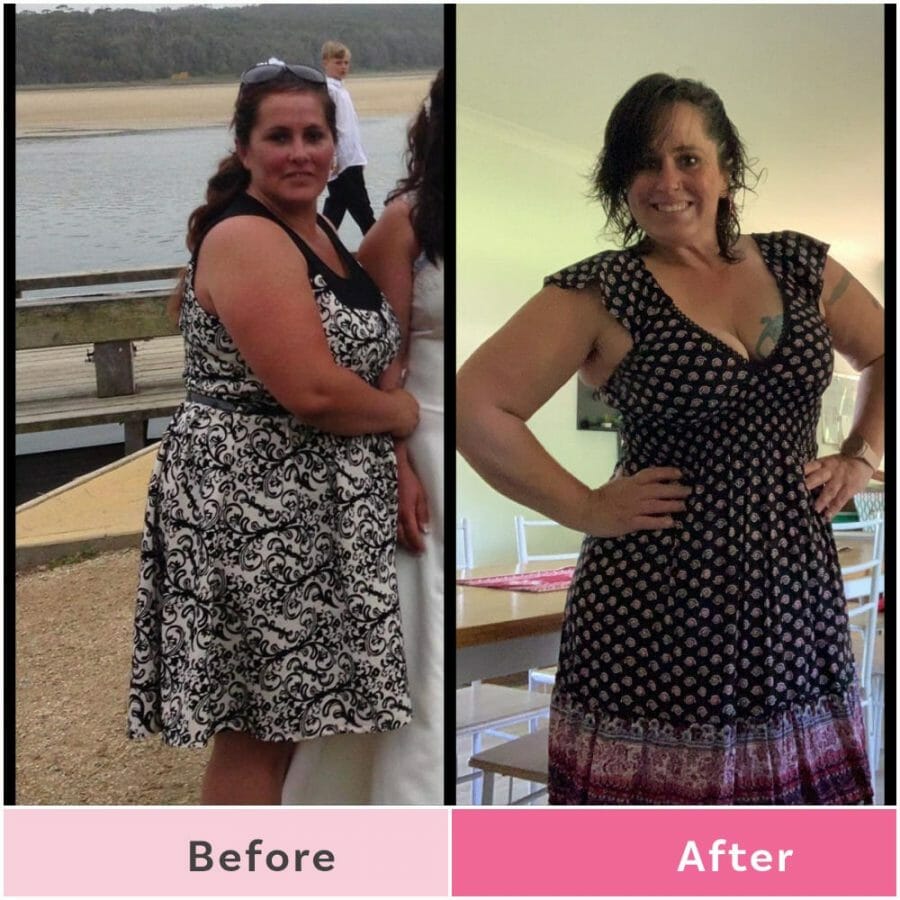 Michelle's tips for losing weight while going through menopause
Get a good doctor who specialises in women's health and menopause on board.

Learn all you can about menopause and all the different changes it creates

Drink 2.5 to 3 litres of water a day

Focus on your mind strength, this is the game changer

Drink The Healthy Mummy smoothies it's definitely what kick started my weight loss

Be kind to yourself

Respect and appreciate any weight loss or cm lost

Portion control is my secret weapon

I'm more mindful of my choices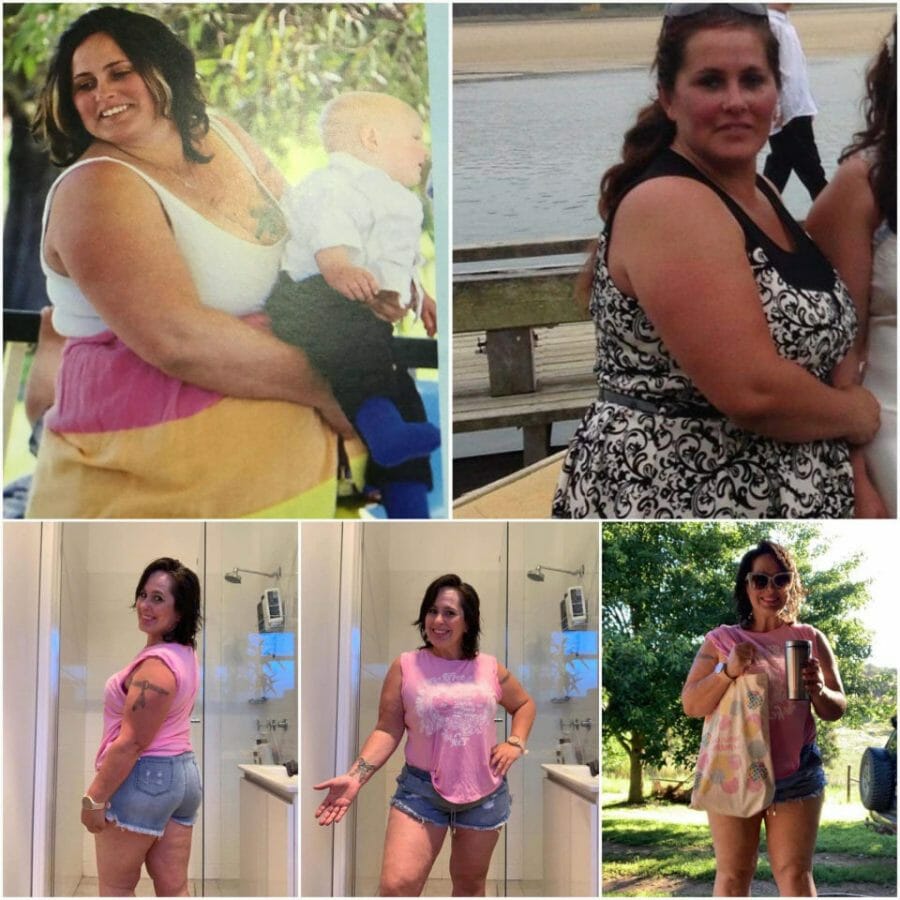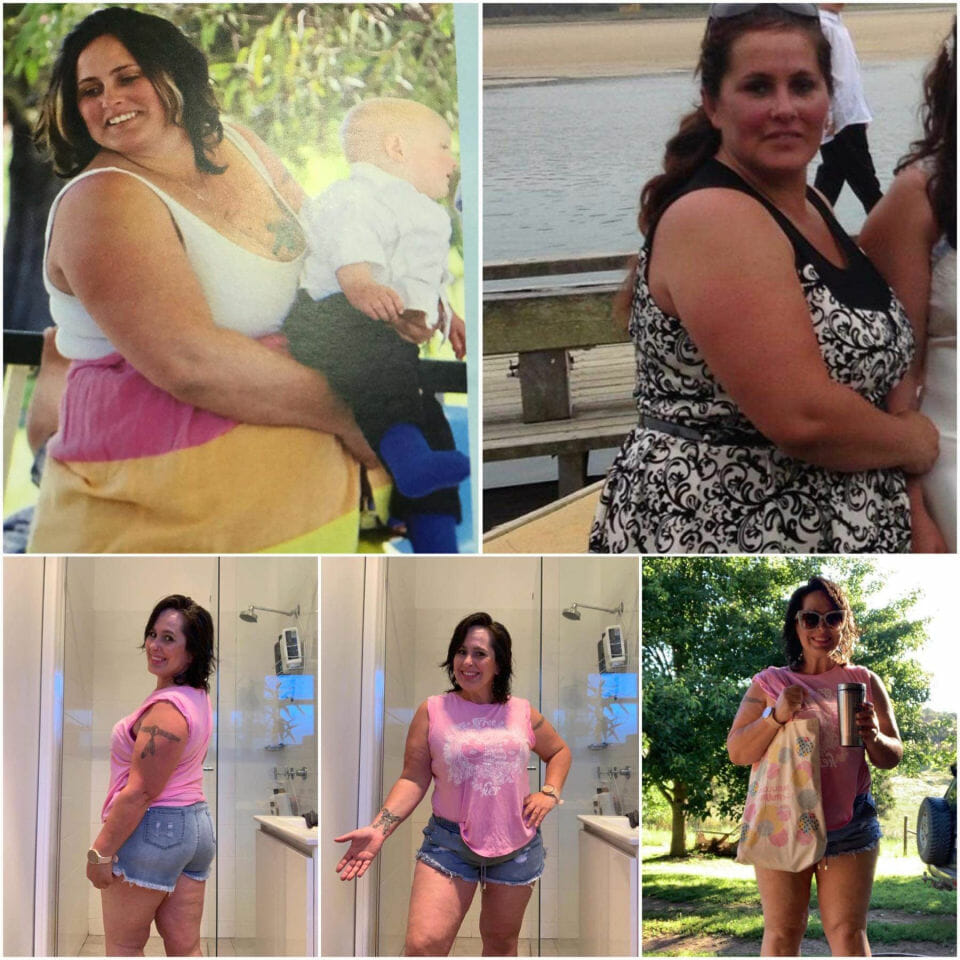 "I have more energy but still experience menopause tiredness. I just treat it differently," says Michelle.
"Before, I would sleep just because and I would wake up drained, exhausted but now I do a solid workout and then if I sleep i wake up feeling better. I haven't experienced many hot flushes which is a fantastic thing. 
"And now that I'm focusing on my health again and being committed and consistent I am no longer gaining weight.
"The thing that has become the most apparent is how important it is to never give up, to believe in yourself and to truely find what works for you."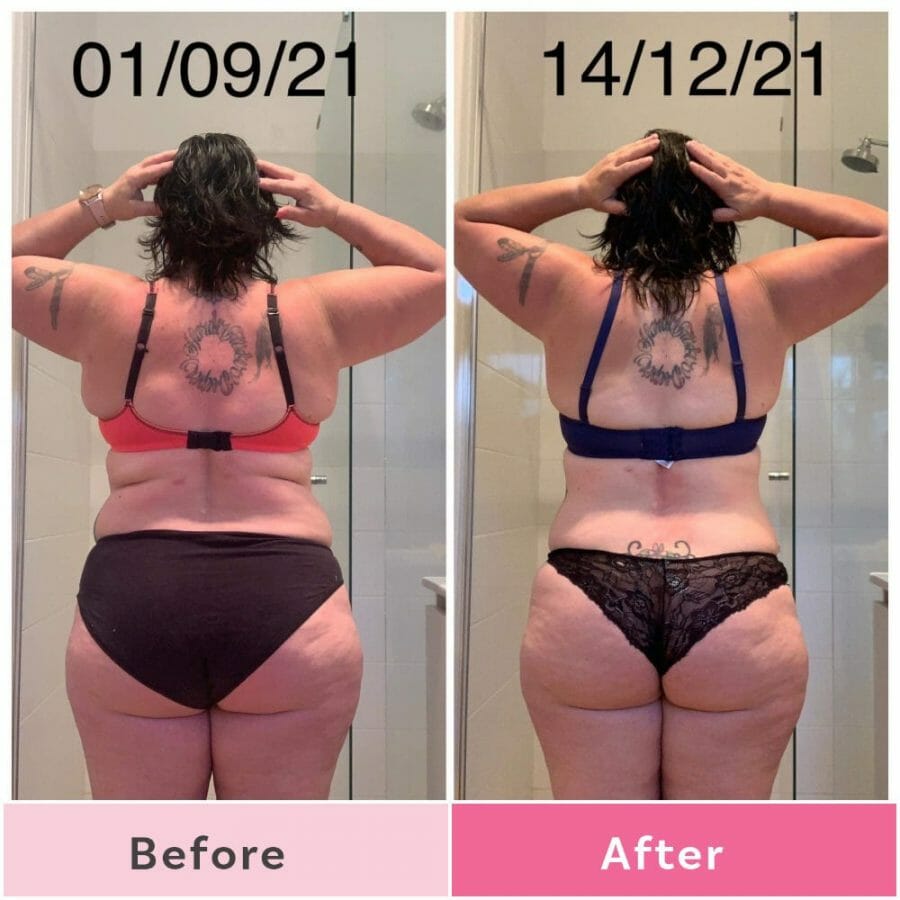 Joanne Brennan has lost 8kg
Joanne is a 50-year-old mum-of-two and a grandmother-of-three. Amazingly, she has lost 8kg by following the 28 Day Weight Loss Challenge while experiencing menopause.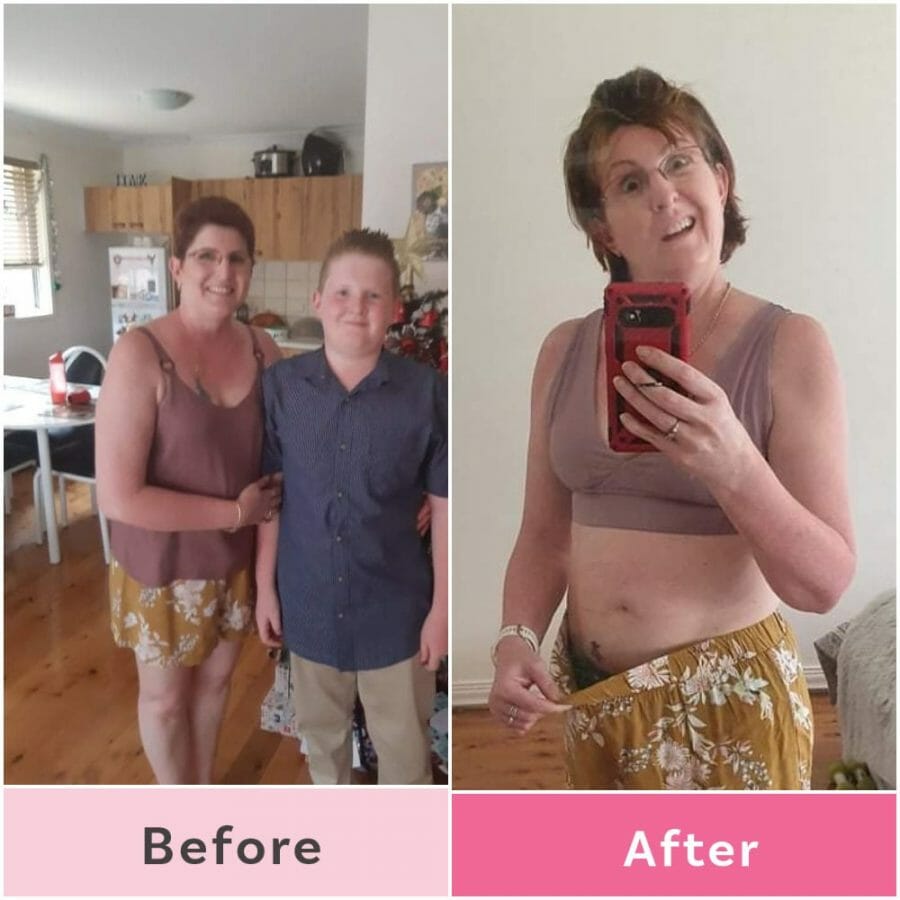 "Menopause is different for everyone but my top tip has to be…..'just get up and do it!' Start with what you can do and build from there," she says.
"I have a lot or aches but menopause seems to amplify it. But if I stop it just gets worse so I work through it.
"Hot flushes come and go, not a fan of the night sweats. I am at a point where my weight hasn't changed for a long while but I know I am toning as my clothes are getting bigger."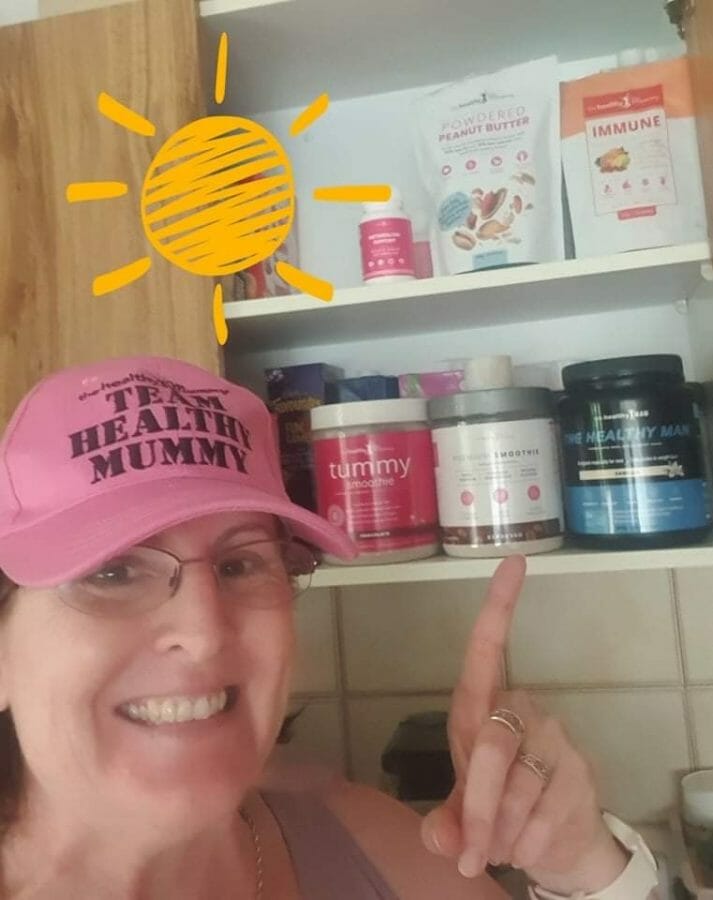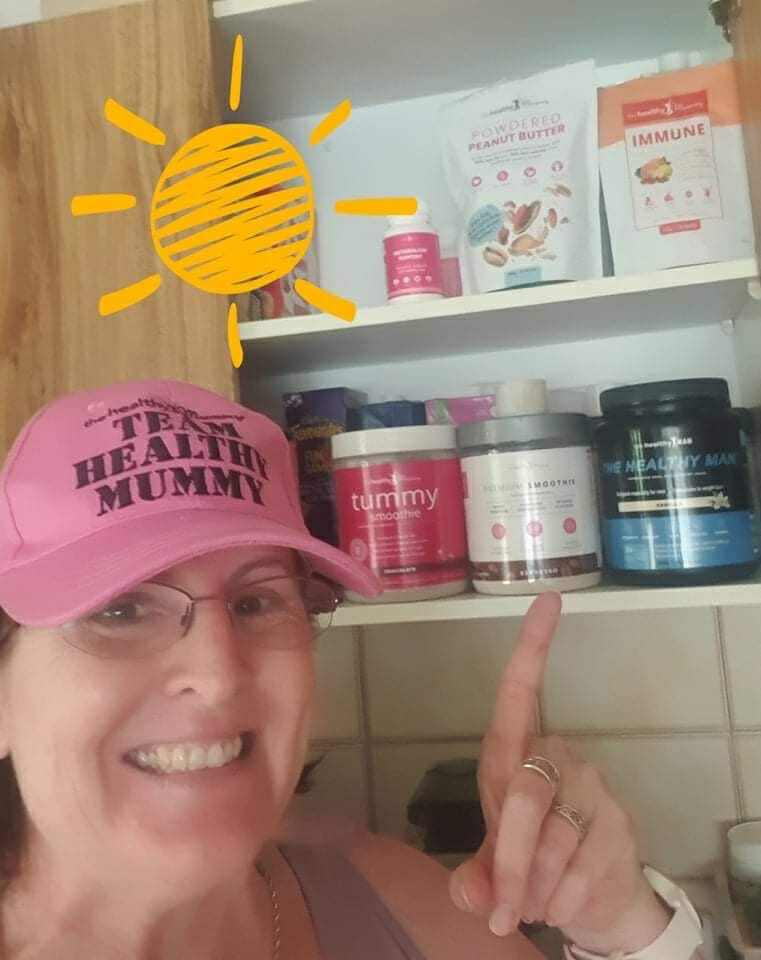 In fact, Joanne likes drinking The Healthy Mummy smoothies as she finds with menopause she has a lot more food intolerances.
"What I have always been able to eat and drink I now can't. eg alcohol, cream, some fruits," she says.
How the Hormone Balancing Meal Plan will help you lose weight if you're hormones are changing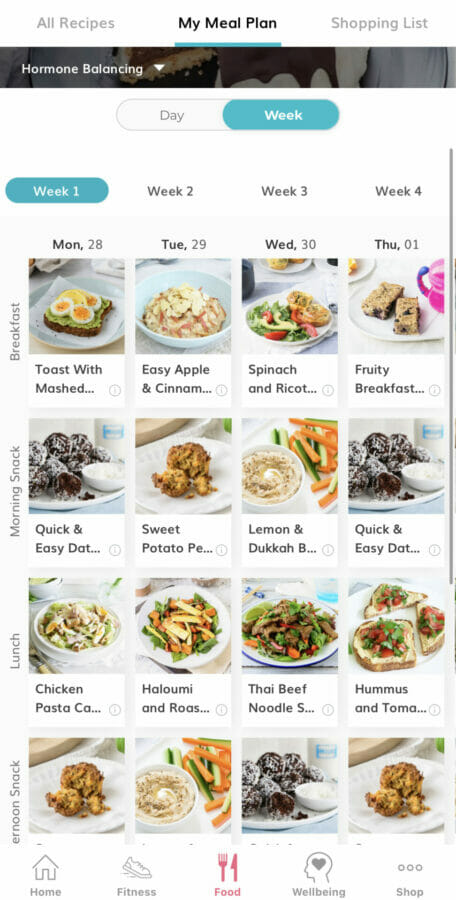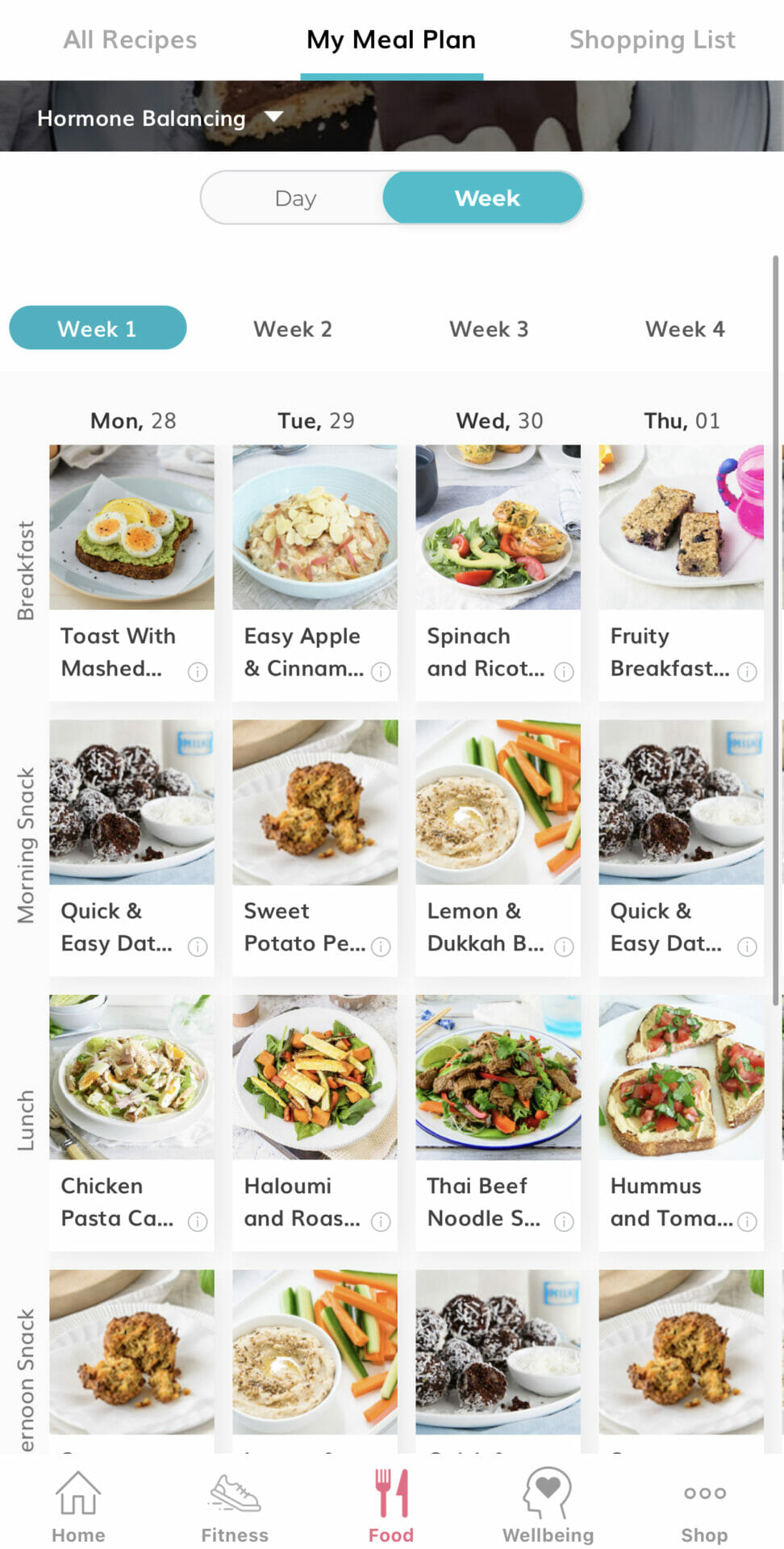 Along with a range of targeted meal plans for pregnancy, vegan/vegetarian, Keto and for those with PCOS, The Healthy Mummy has a specific Hormone Balancing Meal Plan for the 28 Day Weight Loss Challenge.

Designed by a team of Healthy Mummy nutritionists, the Hormone Balancing Meal Plan is aimed to help those 45 and over or any woman whose hormones may be a bit off balance to reach their weight loss goals as their bodies go through hormonal changes.

Find out what hormonal changes occur for 45+ and how this specifically selected meal plan can best provide nutritional support to maximise your health and weight loss goals.

Join our Healthy Mummy Over 45 Facebook support group to get advice and support from other mums who are over 45.