NEW PRODUCT ALERT!! Introducing 'BLOAT' for a slimmer flatter tummy!
If you suffer from abdominal bloating and discomfort we have the most INCREDIBLE new product available to help you BANISH THE BLOAT!
If you suffer from abdominal bloating and discomfort we have the most INCREDIBLE new product available to help you BANISH THE BLOAT!
Using the wisdom of traditional western herbal medicine combined with up to date scientific research, The Healthy Mummy has launched this new ground breaking product to help improve your digestive health.
Introducing the Healthy Mummy's new product BLOAT which has been formulated to reduce abdominal bloating and visibly helping you achieve a slimmer, flatter tummy!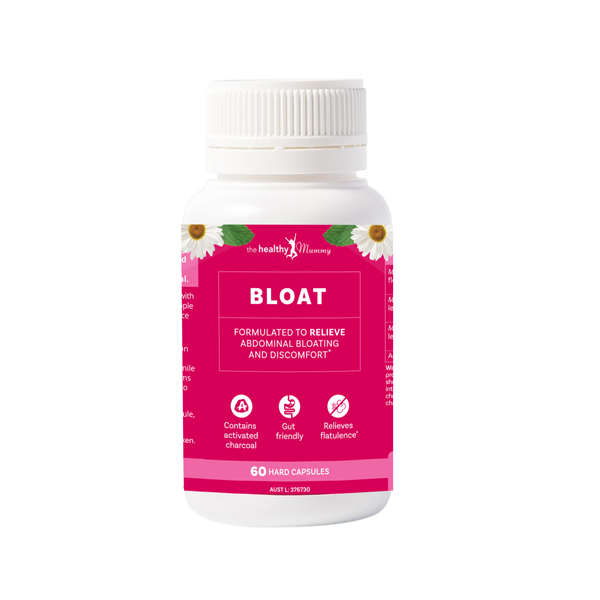 What causes bloating?
IBS, food intolerances and digestive discomfort are some of the most common complaints we are hearing from women at this current time. The combination of increased stress and highly processed foods are wreaking havoc on our digestive systems resulting in bloating, embarrassing flatulence and indigestion.
How the New BLOAT works
This innovative new product combines chamomile, lemon balm, peppermint and activated charcoal from coconut shells, in an easy capsule form, to provide you with the relief you have been longing for. These key ingredients all have significant properties to help aid abdominal bloat.

Chamomile
The active constituents found in chamomile have anti-spasmodic, anti-inflammatory, anti-emetic and anti-microbial effects on the digestive system. This means that it helps to relax the digestive system, reduce gastrointestinal inflammation, cramping and nausea, as well as assisting in the regulation of your gut microbiome. Chamomile also has a calming effect on the nervous system making it a great herb to use for people with stress induced IBS.
Lemon Balm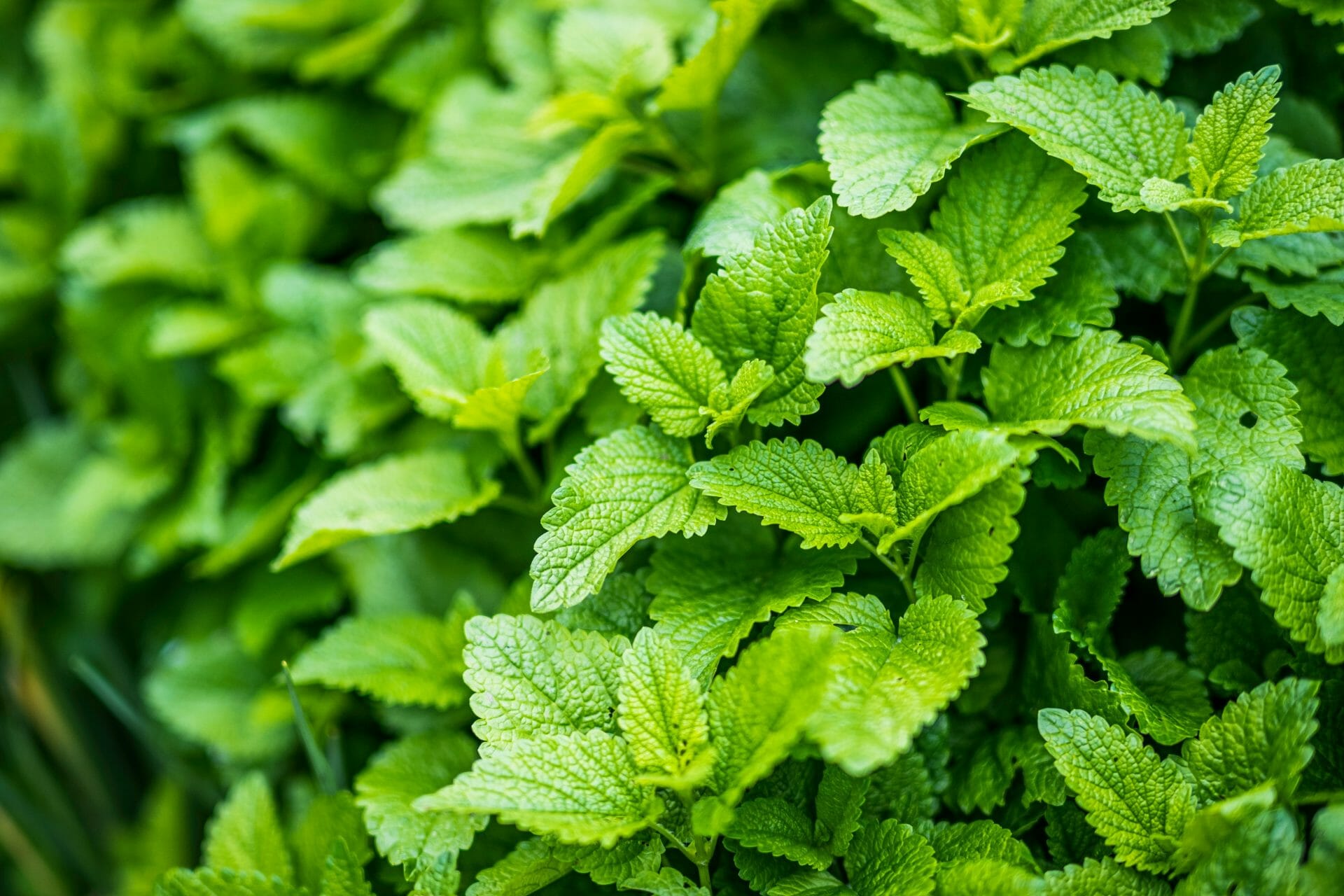 Similarly  to chamomile, lemon balm helps to calm the digestive system and regulate the gut microbiome. Research shows that lemon balm can assist with reducing abdominal pain and discomfort after eating, as well as reducing bloating and constipation. Current research is now looking into lemon balm and its benefits of lowering cholesterol levels and improving liver function, reducing anxiety and improving mood.
Peppermint
Peppermint has relaxing effects on the muscles of the digestive tract which helps to relieve intestinal colic and flatulence. The volatile oils naturally occurring in peppermint; including methol, menthone and jasmone; reduce feelings of nausea and vomiting.
Activated Charcoal
Activated charcoal is a carbon material with unique surface and textural properties. The activation procedure gives rise to highly developed internal pore volume hence increasing the surface area. This unique property of activated charcoal increases the adsorptive characteristics which allow toxins and gas molecules to successfully become trapped on the porous texture and excreted from the body, resulting in reduced bloating and flatulence.
For your Overall Health
And it's not just around your tummy area that you will see and feel the benefits. Our digestive health is essential for our overall health and wellbeing. By supporting your gut health you may also find improvements in your immune function, skin, joints, memory, concentration and mental health.

How to use
Simply take 1 capsule twice a day with a glass of water. BLOAT comes with 60 capsules so you have a 30 day supply. You can take BLOAT with all your other Healthy Mummy Supplements or Healthy Mummy Smoothies.
The capsules are vegetarian and sugar free too. Whilst they contain no gluten, they are manufactured in facility that also manufactures gluten-containing products so are unable to be technically classed as Gluten Free.
*The unique ingredients in BLOAT are not recommended in breastfeeding, pregnant mums or children.
What Mums are Saying
"This has been a game changer for me during my period, I get really bad bloating. I just feel really uncomfortable, and I look bigger, this has reduced it. I feel so much better!" Carly, Mum of 4
"I LOVE bloat, I suffer from IBS and I have found this relieves the symptoms plus I am starting to notice trimmer tummy. I will continue to use this product!" Joanna, Mum of 2
"WOW, I am loving the results! I have noticed my stomach looks smaller and I am not feeling so heavy after meals" Jess, Mum of 3
"So glad I got to try this, I get a rumbly tummy after some meals, I am so embarrassed if I am out. I now take this and I have found it is reduced, plus my stomach isn't looking as round. I would recommend!" Claire, Mum of 2
Hurry, limited first run, pre-order NOW for shipping mid Jan
Secure your bottle of BLOAT Here!!!