Nutritionist explains foods to shift belly fat
Dive into our newest blog post where we explore the expert insights on how your choice of foods can help you shed that stubborn belly fat. If you've been on a quest for a flatter tummy, you're not alone. Belly fat can be one of the most challenging areas to target, but with the right dietary choices, you can make significant strides towards your goals. In this article, we've enlisted the expertise of a seasoned nutritionist to guide you through the world of foods that can help you on your journey to a trimmer waistline.
Get ready to discover the power of your plate and learn how simple dietary adjustments can play a vital role in your pursuit of a healthier, more confident you. Say goodbye to endless crunches and hello to a science-backed, delicious way to trim down your midsection. Let's get started on the path to a happier and healthier you.
Having tummy fat isn't just an aesthetic issue. The far more important issue is that abdominal fat has links to type II diabetes, cardiovascular disease and increased inflammation within the body.
The stubborn belly fat often feels like it is the last area to budge and after having our gorgeous babes, we are even more aware of this zone.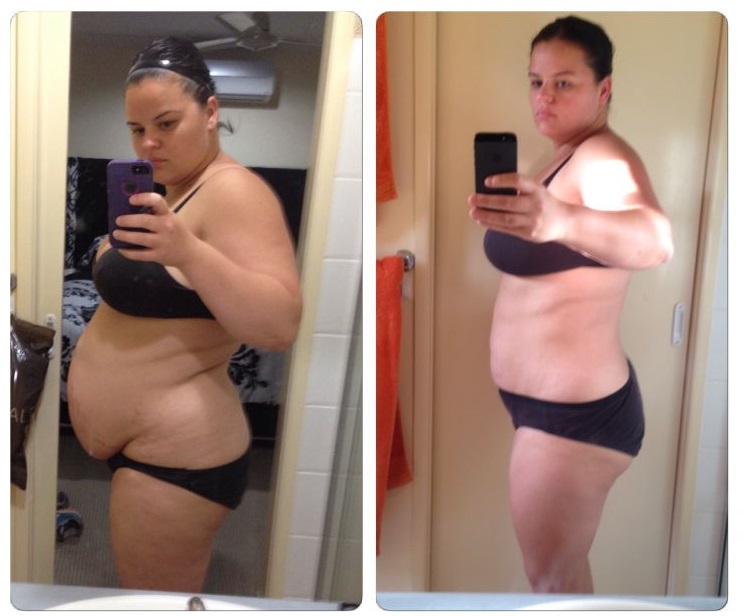 The Healthy Mummy is committed to helping women and mums lead a healthier life through their diet and exercise, and now with the interactive 28 Day Weight Loss Challenge, we are able bring you all the tools you need to be in the best health possible – as well as target the tummy fat area.
Lizzie McSorley (above) has lost over 10kg on our 28Day Challenges and looks incredible
So to help you feel better on the inside and outside, we are focusing our menu and recipes around this targeted area of abdominal resistance.
We have included beneficial foods, food groups, macro and micronutrients in abundance to help you shed those extra kilos and feel great. To bust that belly fat as they put it!
Why our 28 Day Weight Loss Challenges will BUST your belly
Our team of nutritionists and chefs have been hard at work creating a menu packed full of tummy fat busting properties as well as being full of taste – and as always they are family and budget friendly
Plus our exercise team have created a specific program with a focus on the tummy area and burning fat
Nutritionist Mandy Dos Santos who has worked insanely hard on the 28 day challenge menu is here to outline why the menu is so tummy fat busting as well as being easy for busy mums to follow
So what food is included in the Challenge?
Fish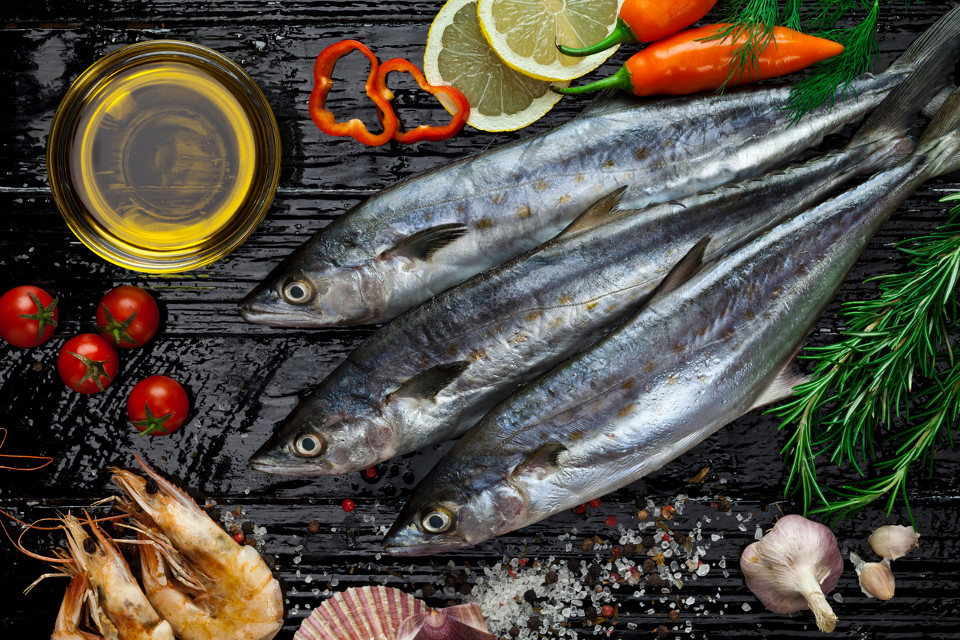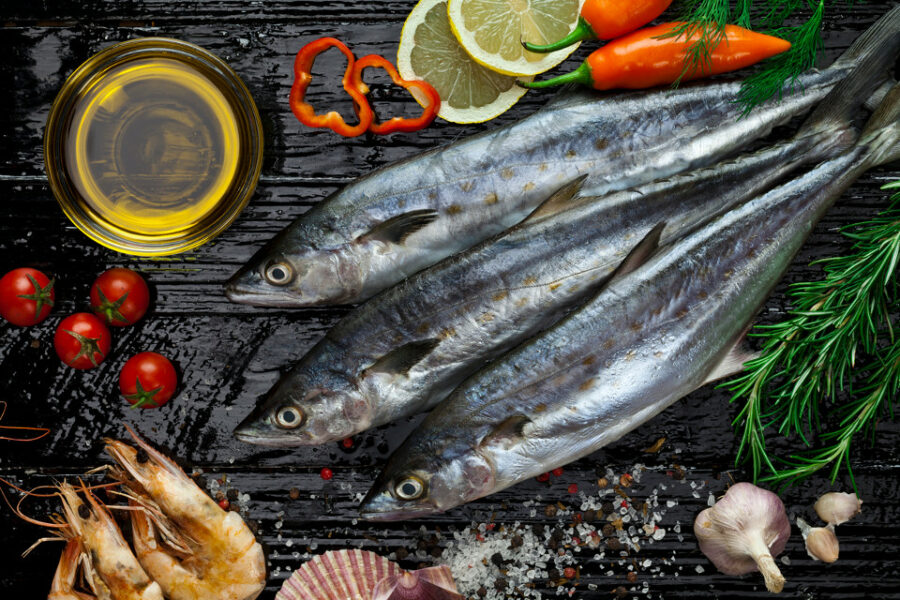 Fish is a terrific source of protein which has the added benefit of essential fats such as Omega 3 fatty acids. These delicious fatty acids have links to reducing inflammation in the body which attributes not only to a reduction in stress (which is a contributor to centric adiposity) but also in weight loss.
Leptin is a protein produced in fatty tissue and which is available in fish for consumption. It has links to fat metabolism and some studies suggest the increased chance of using stored fat as fuel.
Salmon or seafood of some variety is included at least once in each week's menu. It is important to include varied seafood options for belly fat but also cardiovascular, eye and brain health.
Some of these recipes which we are loving in may are Baked salmon parcels and white fish with polenta and olives.
Baked Salmon Parcels

Soup
Soup is a fantastic way to lose weight, It is easy to make, can be high in fibre and include vegetarian sources of protein and of course is very hydrating.
There are many varied soup options in this challenge with a variety of fibrous vegetables and legumes included to increase the fibre content as well as protein. The high water content, high fibre content and varied sources of vitamins and protein are epic for weight loss.
Some of our favourites for this challenge are lentil and veggie soup and Sweet potato and leek soup
Lentil and veggie soup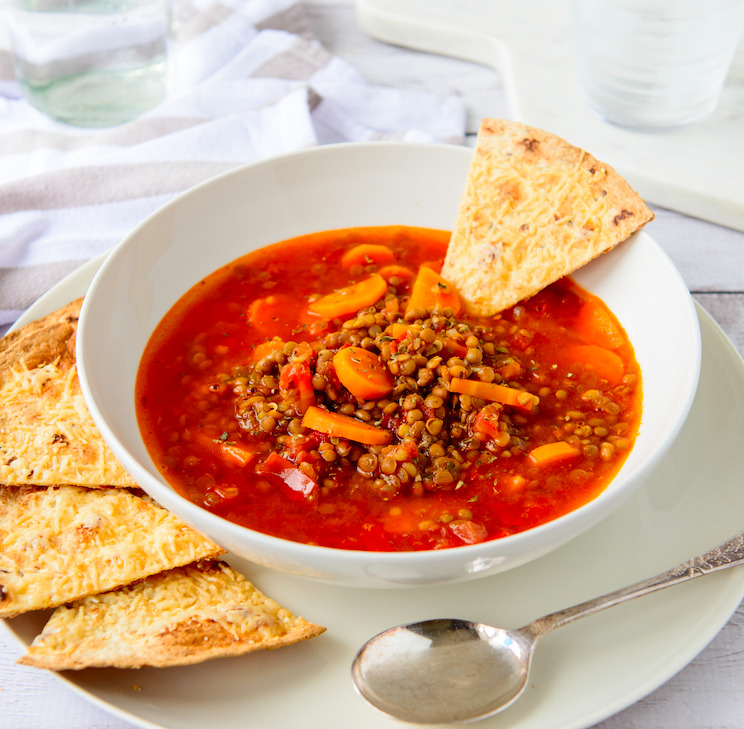 Beans and legumes
Beans and legumes such as kidney beans, lentils or chickpeas are a fabulous source of vegetable-based protein which is great in reducing your fat intake. They are also great from a fibrous point of view, assisting in blood sugar spikes and curbing your appetite.
Some of the delicious recipes including legumes in this challenge include Spanish baked eggs & beans, Lentil and pancetta salad and Paprika chickpeas
Spanish-baked eggs & beans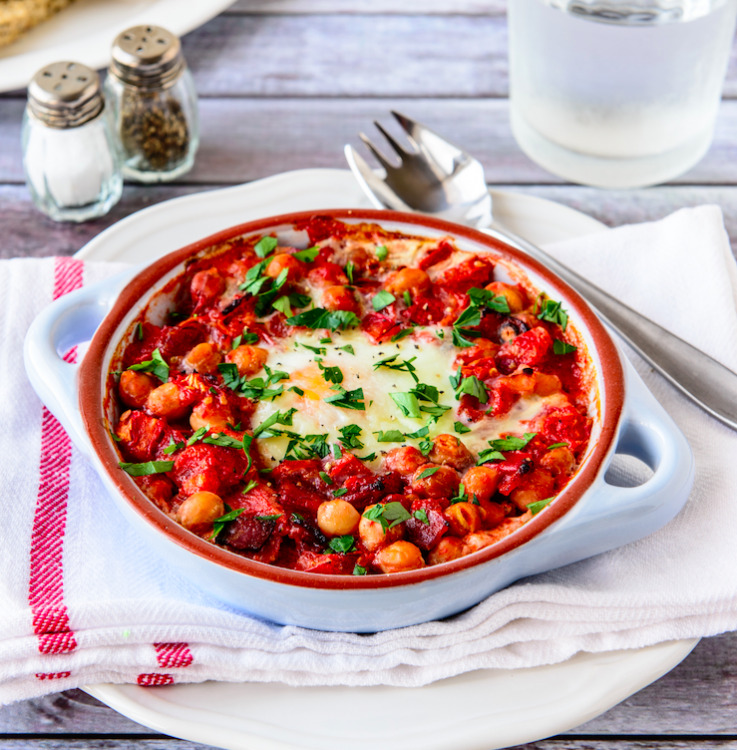 Yoghurt and dairy
Yoghurt and dairy foods have been linked to weight loss. Whether it is the increase in lipolysis (fat burning) or the sensation of fullness from the protein, it does aid in burning fat. Yoghurt, in particular, is beneficial to our internal gut health as well with its probiotics.
Obviously milk is often included in the Healthy Mummy Smoothies which are a substitute for up to two meals a day, or of course yoghurt and other low fat dairy is included in breakfast options as well as many main meal options.
Some of our favourite recipes in this challenge are our Three cheese-stuffed mushrooms and Pear and banana compote with yoghurt
Three cheese-stuffed mushrooms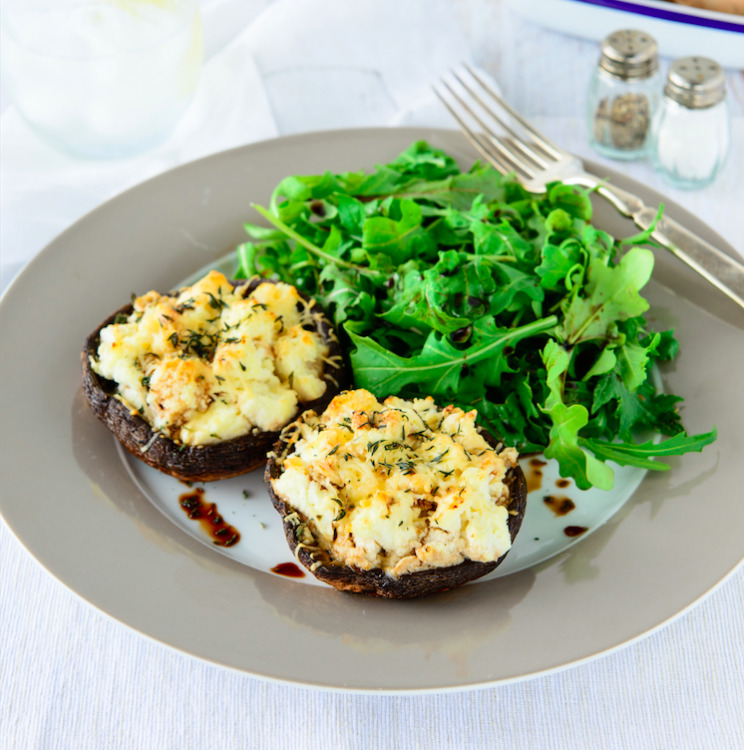 Cereals and oats
Wholegrain cereals and oats both have low glycaemic index (GI) which means that they release energy slowly, assisting in reducing cravings and unnecessary snacking. Combined with healthy fats and protein-rich foods you have a fabulous combination of macronutrients to assist in weight loss and energy metabolism.
Oats also contain energizing and stress-reducing B vitamins that help to break down carbohydrates into usable energy. Stress is often a contributing factor in abdominal weight retention.
During this challenge we have ensured that the grain options are wholegrain and varied so a wide range of nutrition is observed.
Here are some of our favourite recipes in this challenge are Stewed fruit crumble, Prawn Biriyani & Ham and Haloumi Toastie
Stewed fruit crumble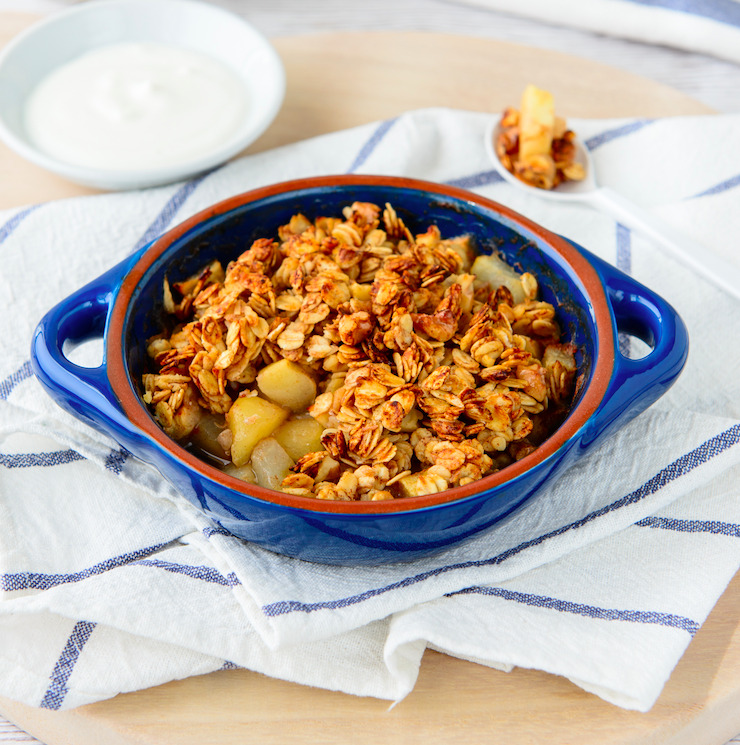 Lean protein
Lean protein, including meat, provides us with an abundance of nutrition. Some key components of lean protein and red meat are its high protein source which is important in the building of lean mass. Protein is also an important component of our diet to sustain the sensation of fullness and assist in the slow release of energy from our foods.
Red meat and lean animal protein is also a good source of vitamin B12 (as are eggs). This vitamin is a key component of fat metabolism and is also therefore crucial to breaking down the fat cells in the abdominal region.
Red meat is also the most efficient source of iron from our food. Iron is essential to red blood cell production and health and in transporting oxygen one of our energy sources, around the body. If we are low in iron we are not able to perform at our peak and exercise efficiently, which is critical in reducing belly fat as well.
Eggs feature in many breakfast options and in each lunch or dinner option a lean protein is included whether it is meat based or a vegetarian source of protein. Fish is also included at each week.
And one of the fantastic meals on the challenge is this delicious meat pie – a healthy version of course!
Healthy Meat Pie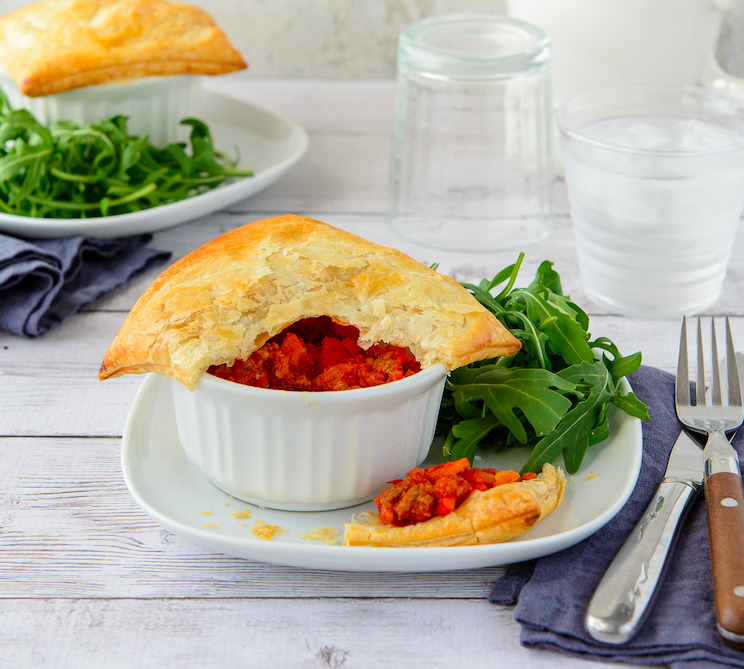 Nuts and seeds
Nuts are a great plant-based source of protein but also mono-unsaturated fats which provide a great source of omega-3 and omega-6 fatty acids.
As mentioned before, protein is important in gut fill and the release of sugar in our bodies. Fat is also important in mouth and the sensation of fullness in our bodies.
In this challenge we have included a range of nuts and seeds including tahini (See the banana and tahini on toast below) which is based on sesame seeds; honey walnuts as a snack; almonds in desserts and crushed nuts in varying breakfast dishes.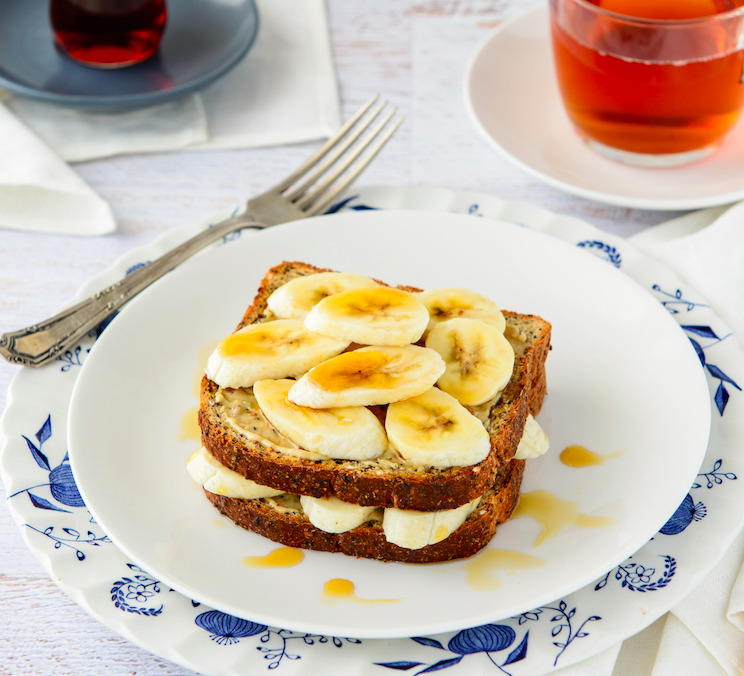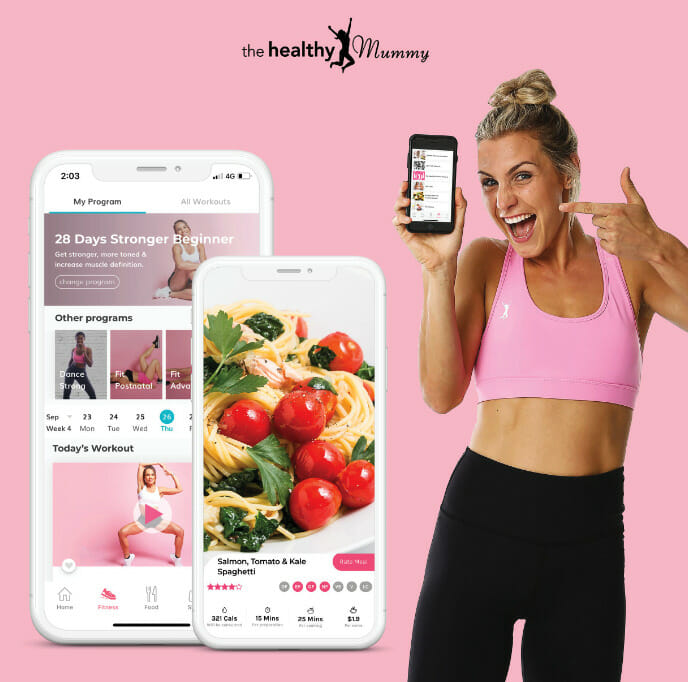 Are you ready to become a Healthy Mummy?
If you're starting a weight loss journey, why not book an online consultation with one of Moshy's expert Aussie doctors? Moshy provides expert support from Australian doctors and dietitians where and whenever you're free. 
Join Moshy today and become part of a community of thousands of women supporting each other on their journey to look and feel their best.