Mum of 5 Bec was always big and she was on and off diets her whole life but when she discovered The Healthy Mummy 10 years ago after her first baby her life changed forever.
It all started for Bec with a Healthy Mummy book which helped her not only lose the weight after her first baby but also after baby number 2, 3, 4 and 5! All whilst also dealing with opening a salon after baby number 2, moving interstate when pregnant with baby number 4.
Bec credits the healthy lifestyle she had developed through The Healthy Mummy for helping her not only stay healthy but also keep her family on track.
The ease of The Healthy Mummy meal plan and Healthy Mummy Smoothies also helped Bec when her fourth daughter and her son both had to spend time in Neonatal Intensive Care Unit (NICU) and her husband was away for work.
"Trust me The Healthy Mummy saves you too when flying solo with little people to nourish."
She believes in The Healthy Mummy so much that she is now a Healthy Mummy affiliate as well as training to be a personal trainer.
Read her amazing story below.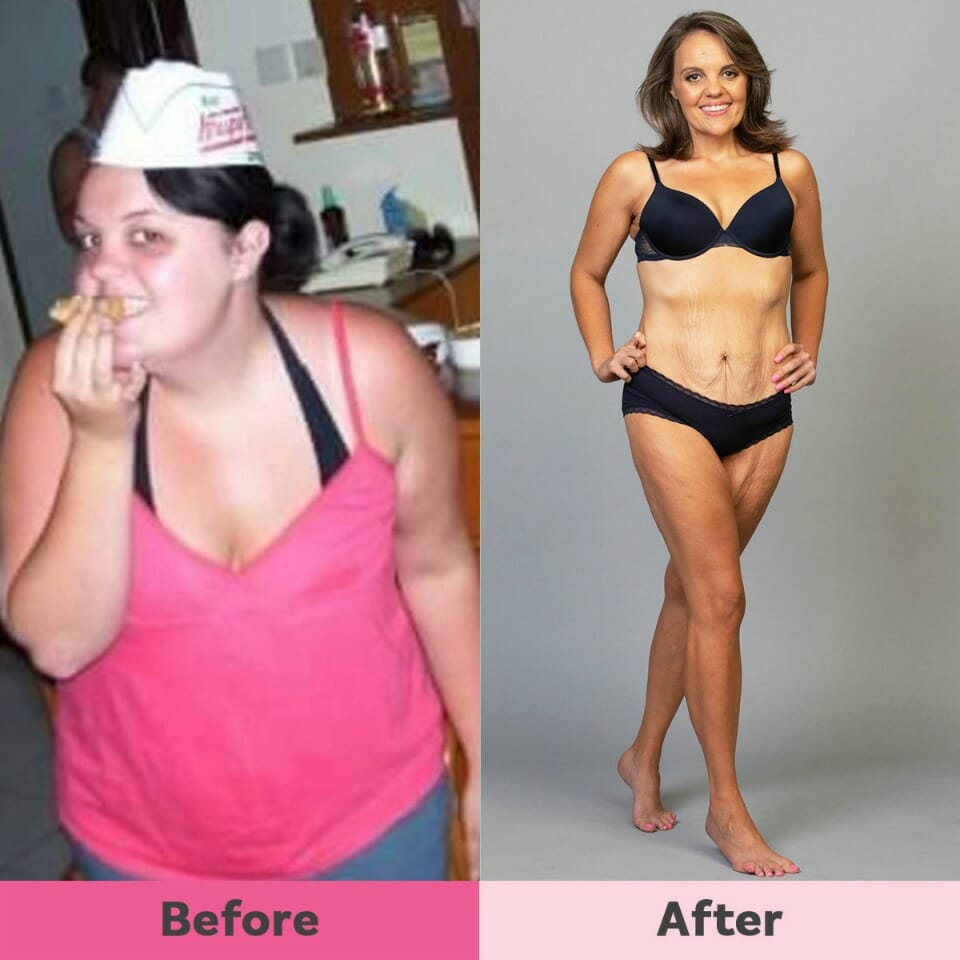 Bec Ashforth is a 34 year old mum of 5 beautiful kids and one of 7 AMAZING mums who were invited to take part in The Healthy Mummy's EPIC BODY CONFIDENCE photo shoot in Sydney.
The first of 3 photo shoots around the world (others in New York and London) celebrating women of all sizes and ages who are living their best and healthiest lives.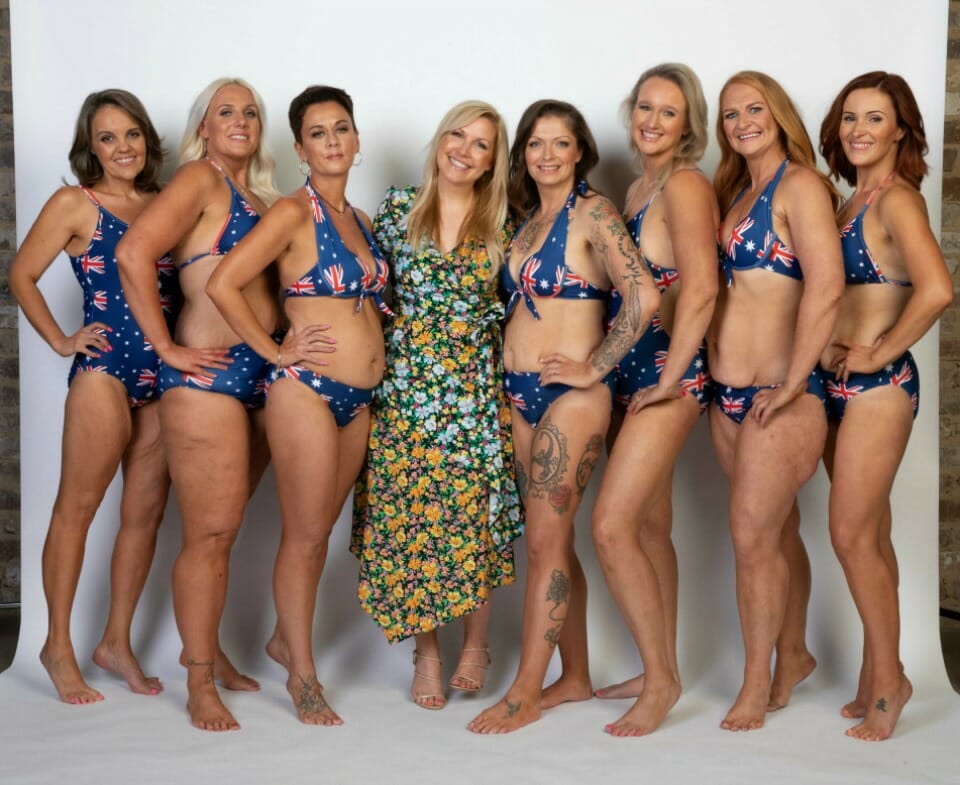 From overweight to becoming a personal trainer
After using The Healthy Mummy to lose 52kg and turn her whole families life around Bec now wants to share everything she has learned with others.
"Now becoming a Healthy Mummy affiliate and studying to become a personal trainer. This is something I would never had thought would become my life, but here i am kicking goals and teaching my tribe."
How it all began
When she first discovered The Healthy Mummy Bec was 107kg and had just had her first baby she is now an amazing 57kg and loving life with 5 beautiful children.
"It started almost 10 years ago with the very first Healthy Mummy book and baby number 1, we now have 5 little people and after every bub I have used The Healthy Mummy.
After the last 2 bubs I was back to normal by week 6 post-partum even with a 51 day stay in the NICU each with both bubs.
The Healthy Mummy Smoothies really helped with the breast feeding and the NICU struggle, I am still breastfeeding our almost 3 year old so it must be good."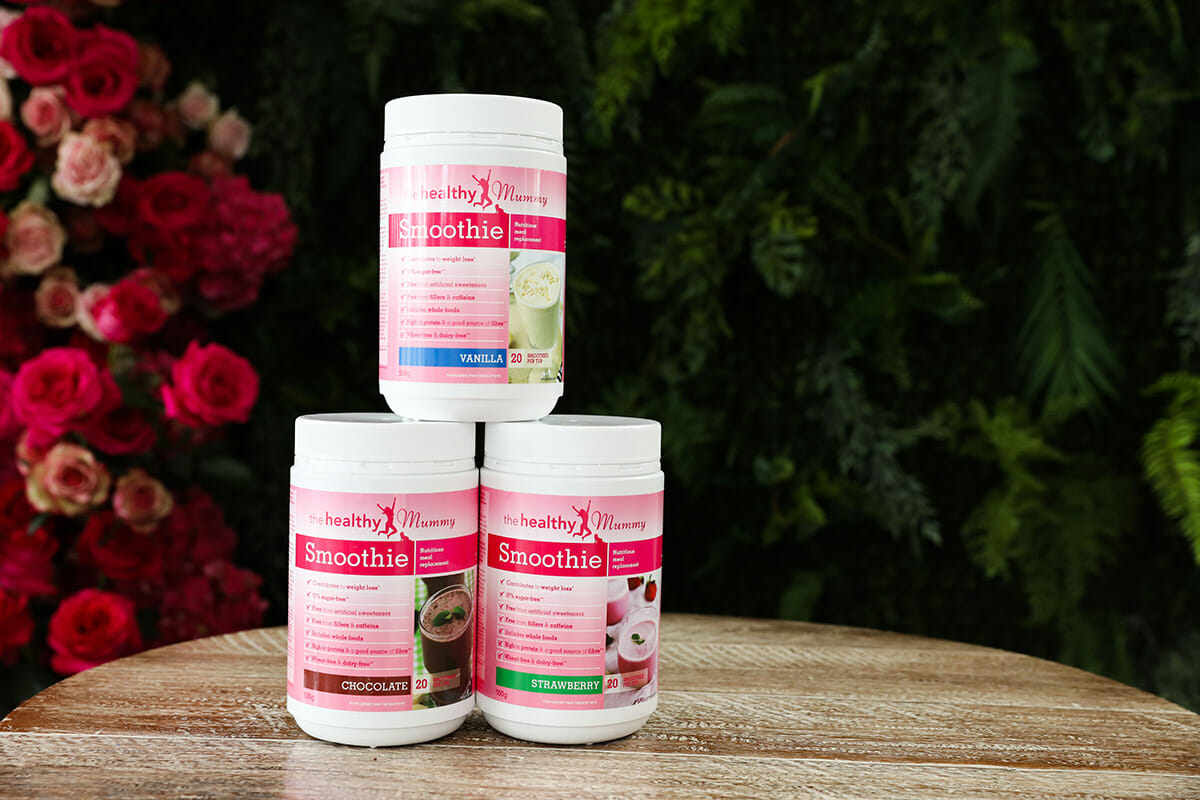 On and off diets her whole life nothing seemed to work or stick
Bec's journey like so many other mums who discover The Healthy Mummy has been a life long one having tried multiple diets before but none seemed to stick.
"I had always been big and had been on and off diets most of my life. I had just had our first baby Felicity and I found The Healthy Mummy book and that's were it started.
I went on to Celeste just 12 months later and returned to and opened a salon. Life was a little crazy. We had our third child Sophia and we were well and truly on our way to a healthy lifestyle."
Despite her crazy life a of a new born and 2 other young children Bec found it easy to stay on track with The Healthy Mummy thanks to the ease of the meal plans and delicious, healthy recipes.
"When I fell pregnant the fourth time plus moved interstate away from my family I was adamant that my weight would not become crazy and stuck to The Healthy Mummy.
Using The Healthy Mummy Smoothies and the meal plan religiously to stay fit and in control during my pregnancy."
4 more babies with The Healthy Mummy helping her stay on track
Bec was admitted to hospital at 26 weeks during her fourth pregnancy with her daughter arriving at just 30 weeks, requiring a stay in NICU.
This meant Bec and her husband were running back and forth between the hospital and home as they still had to look after her 3 other young children.
"Lillian was born at 30 after being admitted to hospital at 26 weeks she subsequently spent sometime in NICU and then special care.
In those long and stressful days it helped so much to be able to grab a Healthy Mummy Smoothie or Healthy Mummy Snack Bar between pumping and trips to the hospital."
Unfortunately this wouldn't be the last Bec would see of the NICU with her son Matthew also being born at 30 weeks and requiring a 50+ day stay in NICU.
"We then went on to have Matthew and and as before we stuck to The Healthy Mummy and stayed on track with the meal plan which helps to take away all the stress."
With her husband working away and a baby in NICU, Bec relied on the ease of The Healthy Mummy
Her husband was also working away at the time their son was born, Bec credits The Healthy Mummy to helping her stay sane and healthy when looking after 4 young kids and a baby in hospital.
"When Matthew was born at just 30 weeks after a long absence of my husband due to work, trust me The Healthy Mummy saves you too when flying solo with little people to nourish.
We continued The Healthy Mummy during his 54 night stay in NICU and special care and daddy back at work interstate."
Bec had some family come to help her with the kids whilst her husband worked interstate but still stuck to her Healthy Mummy plan. It helped her get back in shape just 6 weeks after Matthews birth even with constant trips back and forth between the hospital with Matthew and home with the other 4 kids.
"My mum and dad helping holding the fort and follow The Healthy Mummy plan. While I attend the hospital and pumped I was trying to be both home and with our new baby.
Using the plan I was back to normal by week 6."
How The Healthy Mummy community helps to inspire her
Bec loves hearing the amazing stories of the other mums in The Healthy Mummy community as it helps to inspire her to keep doing what she is doing.
"All of these beautiful ladies have a amazing story and I am in fact half the person I was.
My life has expanded larger then my waste ever was."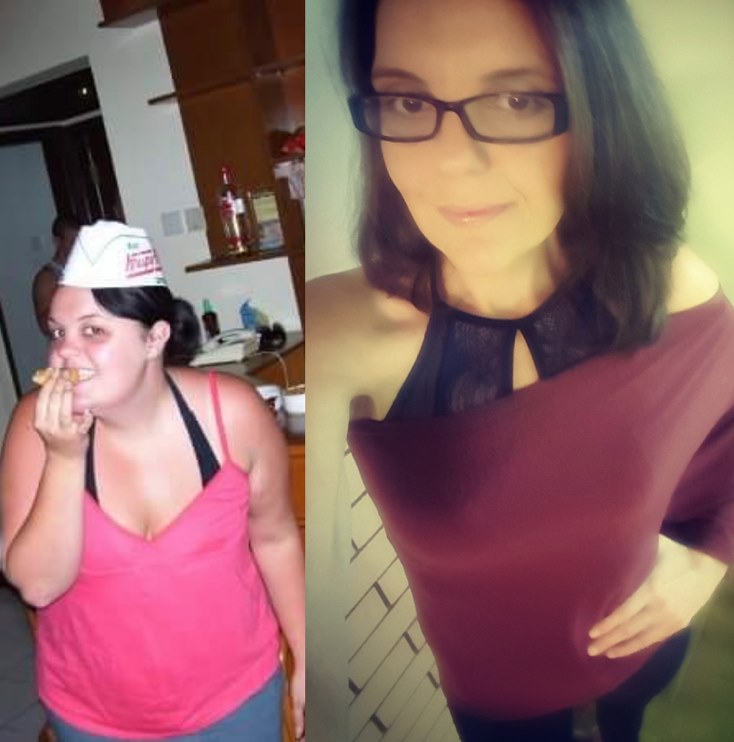 What would Bec like to come from her sharing her story?
"I truly hope to inspire so many more to make the change, to live a healthy lifestyle, to realise there is no easy way its a life long mission to fuel and move our body each day.
The Healthy Mummy has made it so easy to keep it off and inspired me to live a healthy lifestyle not only for myself but all so my family."
Wow! What an INSPIRATION you are Bec. The Healthy Mummy team are so incredibly happy for you. You deserve the wonderful life and happiness you have created for yourself.
Thanks for shining bright at our BODY CONFIDENT photo shoot.
Are you ready to become a Healthy Mummy?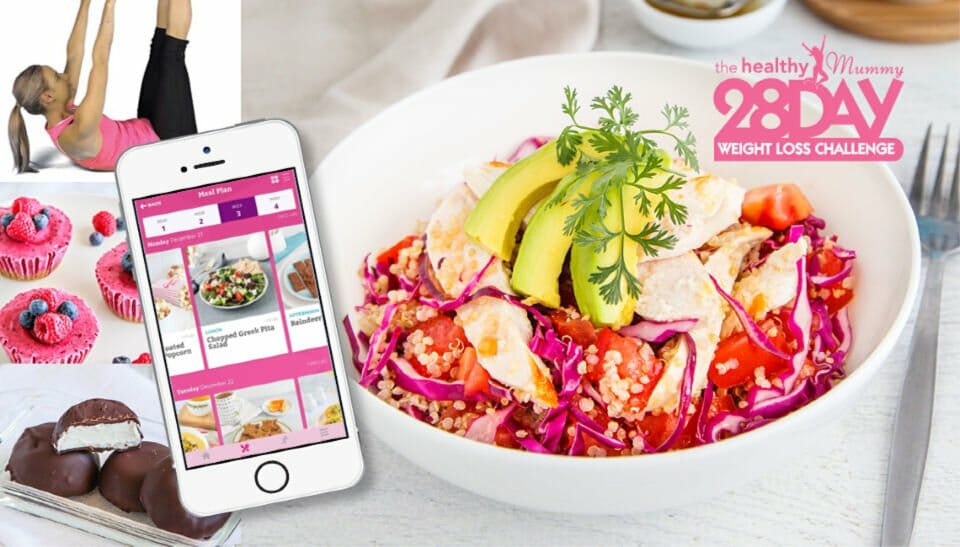 If you are wanting to lose weight and improve your energy – not to mention – help improve your overall health and wellbeing – our 28 Day Weight Loss Challenge is an awesome program to check out.
Our 28 Day Weight Loss Challenge includes:
28 days of at home exercise routines (no gym needed) – with video instruction
Customisable and breastfeeding friendly meal plans (including 7 Day Cleanse)
Time-efficient exercises for busy mums
Challenge combines Pilates exercises with interval and circuit training (HIIT)
Suitable for basic to advanced fitness levels
Home to thousands of EASY-TO-MAKE recipes!
To learn more about our 28 DAY WEIGHT LOSS CHALLENGE CLICK HERE or purchase our Smoothies.