Why Cicily is proud to say these pants no longer fit…and for all the right reasons!
"I've lost a lot of weight with The Healthy Mummy. But that's not the great part about it," says Cicily. "It's not the number on the scales that makes me happy…it's walking past a mirror and not hating what I see!"
While the number on the scales is a good indicator of our weight loss success, it certainly isn't the ONLY measure. What the scales don't reveal is how we are feeling on the inside. It doesn't account for our increased energy, happier moods and looser clothes.
For Cicily, her TRUE weight loss WIN is "being able to pick up a dress and knowing they'll have it in my size. It's feeling beautiful in clothes again. It's that amazing feeling when your clothes start to fall off and go saggy because you're too small for them!"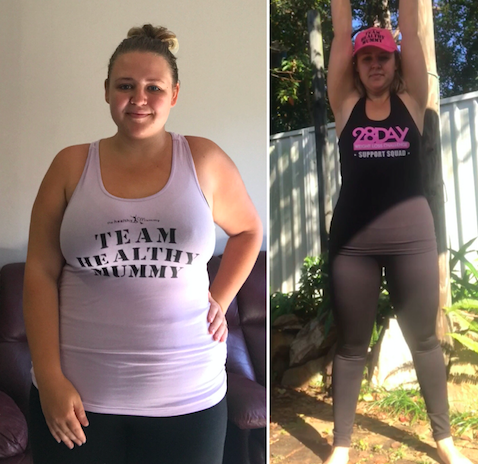 Cicily's amazing transformation
Cicily says, "I used to buy maternity clothes just because they were stretchy and forgiving. Now I can buy tight denim."
"I used to buy daggy undies, now I buy whatever I want because it all comes in my size," she adds.
"I used to wear size 24 tights, now I can fit both of my legs in one leg hole."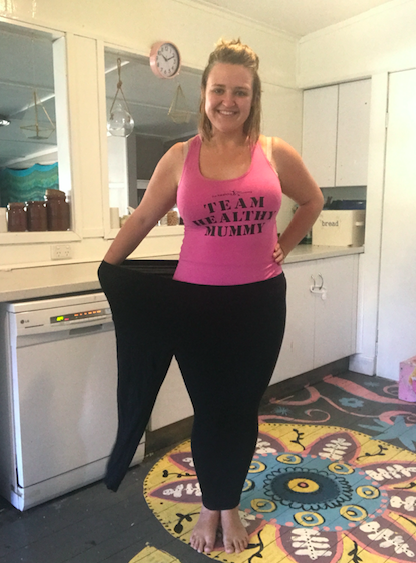 What's more, Cicily says she used to be a size 18 in her Healthy Mummy singlet. Now she is a size 12. She also admits, she used to 'pretend' to be happy. But now, she no longer has too.
She is generally feeling confident, comfortable and happy in her own skin.
The best thing of all – saying goodbye to daggy undies!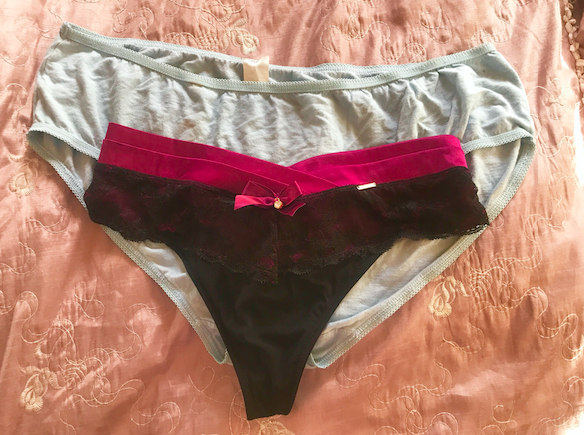 These two pair of undies symbolise and reflect two MAJOR chapters in Cicily's life.
"I remember buying those blue undies", she says. "I really didn't want to believe how big I was."
Cicily says she use to tell herself she was merely buying bigger pairs of undies for her 'comfort'.
She admits, "I always said 'I was giving myself room and comfort' when I bought bigger sizes… but I now realise I shouldn't need to? If things fit, they fit properly, you don't need it to be bigger."
"Man was I in denial," Cicily says of her weight.
Despite the fact that Cicily thought these blue undies were 'the most putrid, unflattering things she'd ever seen' she wore them because they were actually the only pair of pants that fit her. Not to mention, they really were the only pair that sat on her properly.
However, after losing an incredible 42 kilograms following the 28 Day Weight Loss Challenges, Cicily is proud to say these undies no longer fit…. AND FOR ALL THE RIGHT REASONS.
"I still have them, pretty sure hubby plans to burn them. They are soo saggy and unwearable now. And man that feels good."
Cicily says The Healthy Mummy has helped her feel good about her size and is now encouraging other mum's to take the plunge with the 28 Day Weight Loss Challenge.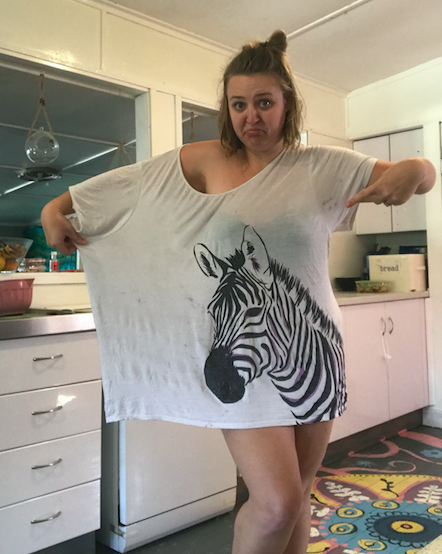 Cicily says, "It feels good to be able to get my sizes easily now. So much more range, life is so much easier in every single way! If you want to feel the same, I suggest signing up to the 28 Day Weight Loss Challenge.
"You'll never EVER regret it."
More on our 28 Day Weight Loss Challenge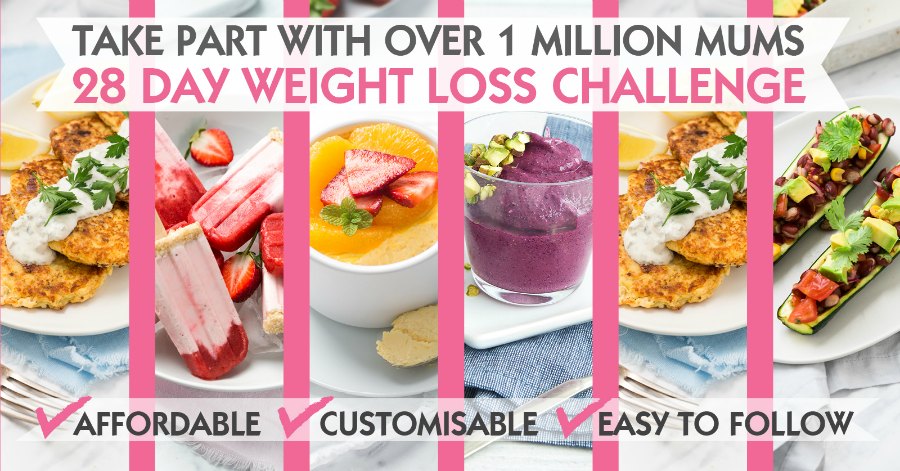 Our 28 Day Weight Loss Challenge is an affordable, customisable weight loss program PROVEN to help mums reach their weight loss goals.
Our Challenge entails:
28 days of at home exercise routines (no gym needed) – with video instruction
Customisable and breastfeeding friendly meal plans
Time-efficient exercises for busy mums – under 30 mins
Challenge combines Pilates exercises with interval and circuit training (HIIT)
Suitable for basic to advanced fitness levels
Home to thousands of EASY-TO-MAKE recipes!
To find out more on the 28 Day Weight Loss Challenge click here.
NEXT CHALLENGE STARTS SOON!