Putting health and fitness on the priority list for these mums has meant they've smashed their goals and have gained back their confidence and zest for life! For some, it's been a long journey to get these results, but with the help of The Healthy Mummy, they're all loving their new healthy lifestyles!
Passion and commitment key to amazing mums weight loss success!
Crystal Fisher
Crystal says, "It's crazy to look back on old photos and see how far I've come. These two photos are around two years apart. I started with Healthy Mummy nearly eleven months ago and lost around 16kgs and went from a size 18/20 to a size 14 and some 12's. I've done this while breastfeeding my 13 month old daughter. I'm eating healthier and making better choices, exercising and feeling healthier. This is my lifestyle now."
Sam Barker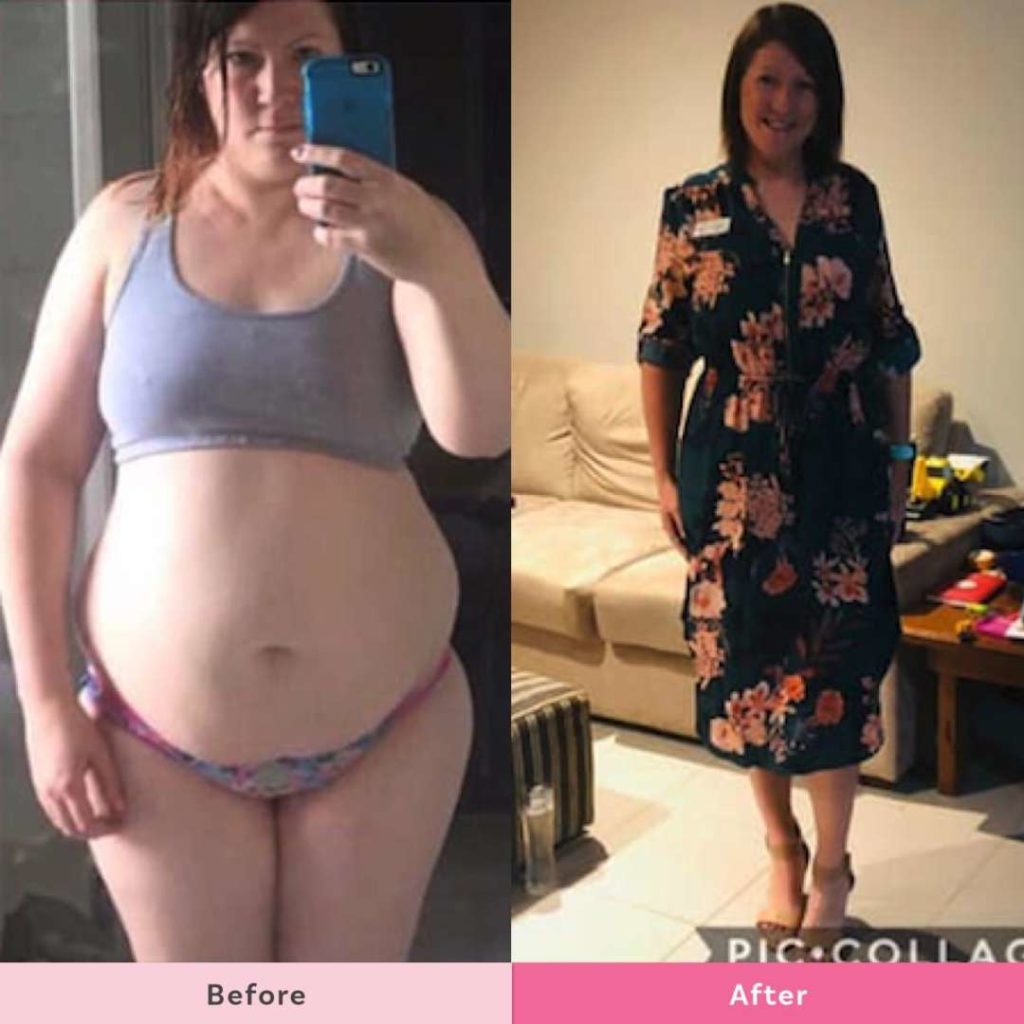 Sam says, "Not giving up is the key to my transformation. I've eaten treats, had weeks of poor mental health, had breaks from serious exercise. But I've continued to come back to what I know works and that has been using the 28 Day Weight Loss Challenge App to track my meals, progress, water and exercise.
Yep, it requires some hard work and you might need to make some choices that seem like a struggle but you can do it and you will see and feel changes to your health and well-being! I just ran a 56km ultra trail marathon in the mountains! My starting weight was 94+kg, my current weight is 75kg. My goal is to get back to 72kg by mid-year!"
Megan Jane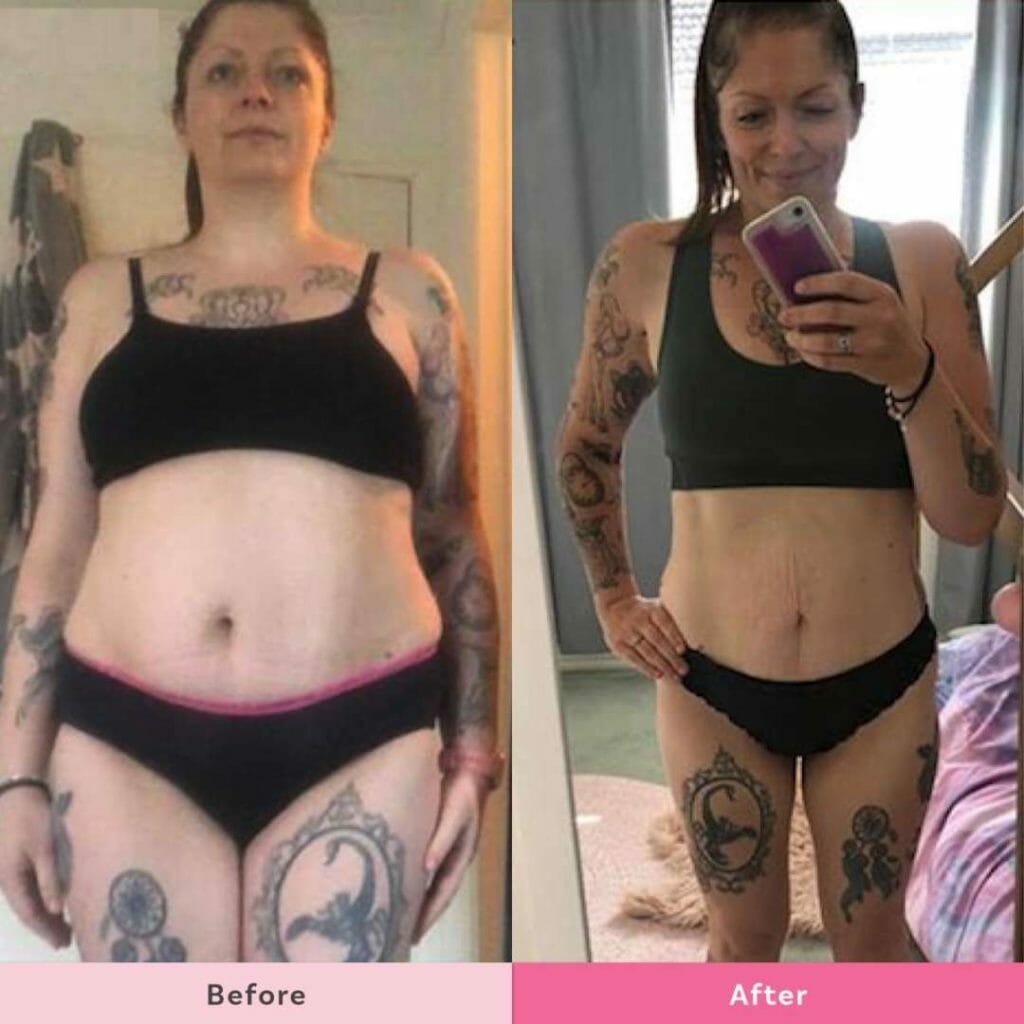 Megan says, "If you keep putting it off till tomorrow you'll never see the results that you want to see. Turning forty this year having just had Bub number four and breastfeeding, I thought it would be almost impossible to drop the extra weight as my metabolism has always been slower but I put my health and fitness on my priority list, became a Healthy Mummy for life and haven't looked back.
It hasn't happened overnight, but my determination and consistency, as well as the incredible support from the Healthy Mummy community and amazing App, has seen me drop 27kgs in the last nine months and gained back my confidence, energy and zest for life."
Sally Stepniewski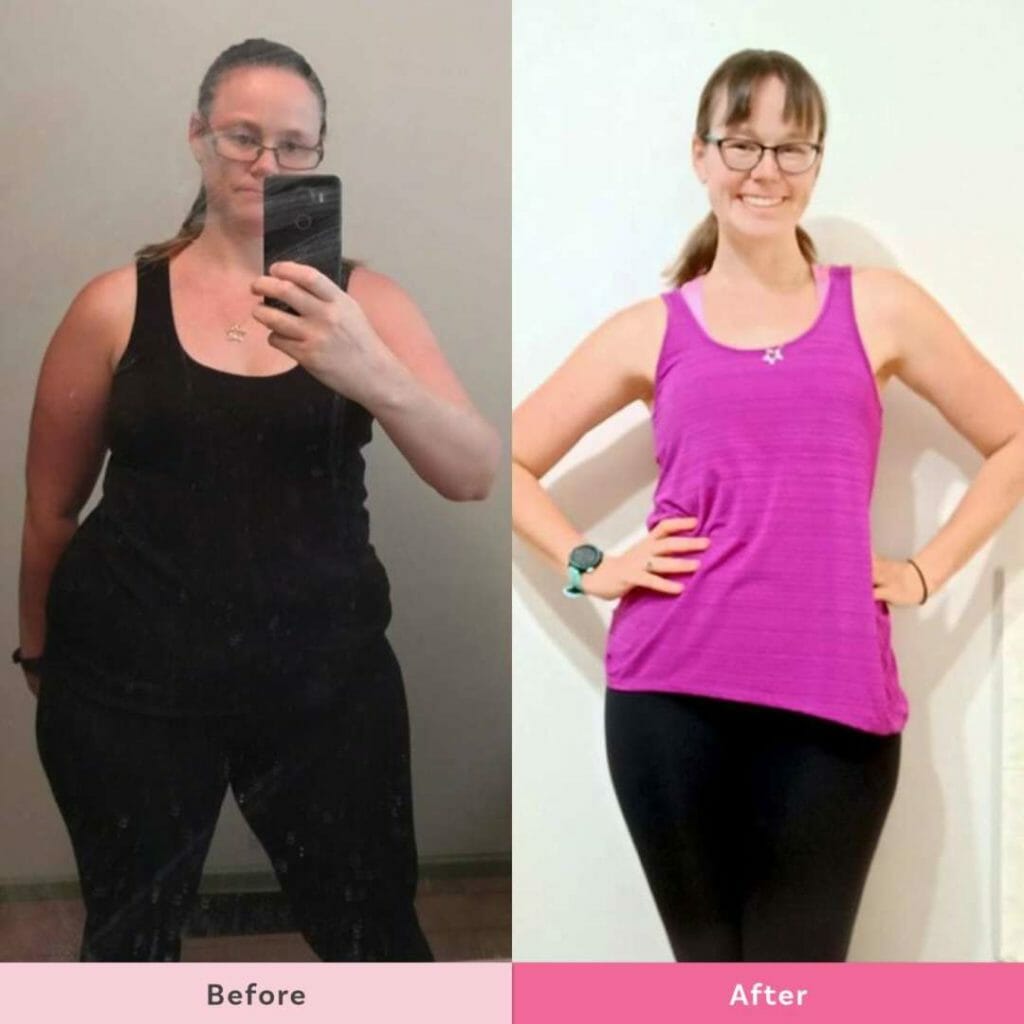 Sally says, "No fancy gym. No crazy pills. No fad diet.
This is what you can achieve with dedication, commitment and passion and one handy little Healthy Mummy App. So many times I've stumbled on my journey. So many times I've felt like giving up. But through it all, I've never given up on me, and I'll never give up no matter life throws at me. My transformation is so much more than physical, it's mental and emotional. It's about believing in myself, it's taking chances and trying new things.
I am stronger now than ever before. I am happier than ever. I am confident to be me."
Trudy Richards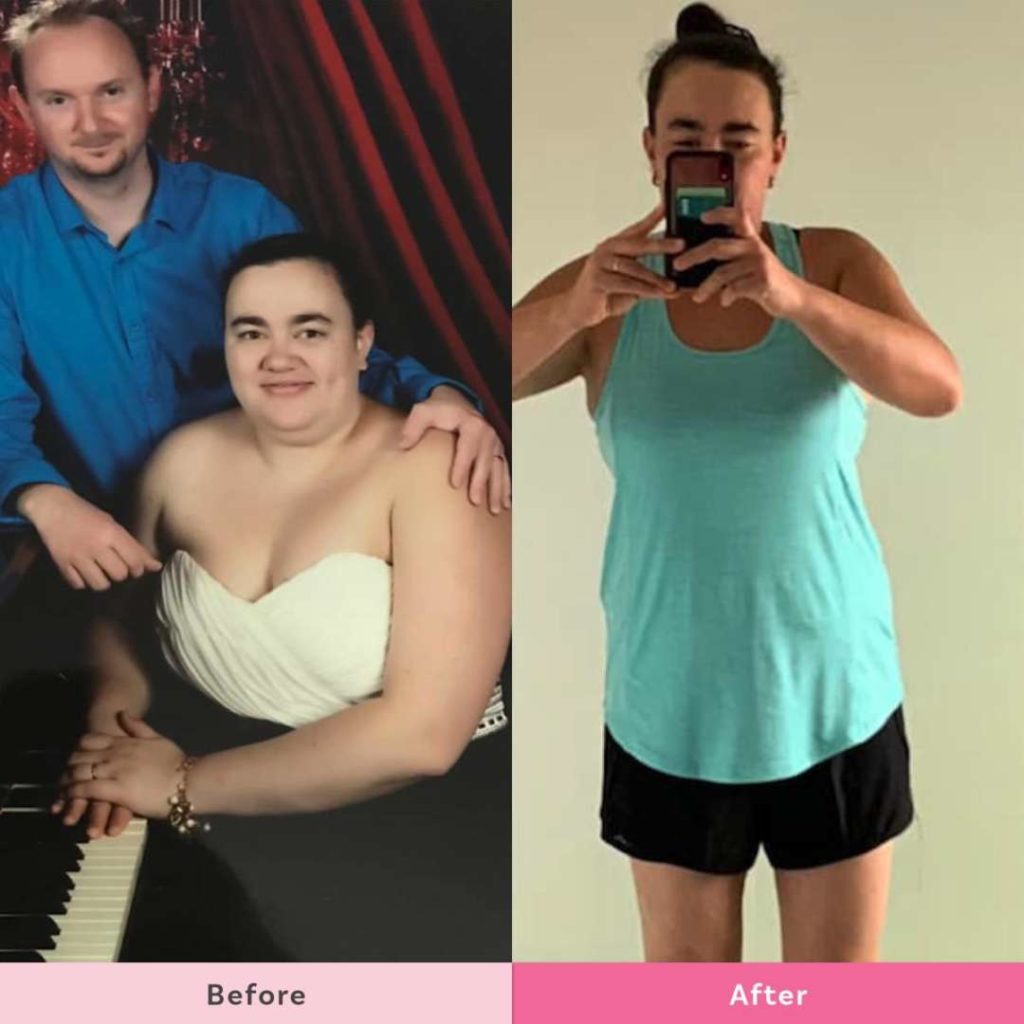 Trudy says, "110 kg's in 2017 versus 72.4 kgs' in 2019. Yes, it has been a long road and yes it's been hard at times.  There are times when I want to give up but I just look at my progress pictures and it keeps me going.
I am a mother of an eleven year old daughter and a thirteen year old boy with ADHD and Aspergers so it is very difficult at times. I also work graveyard shifts so sometimes finding the energy and motivation to get out and exercise isn't there but I'm glad I force myself to do it. I wouldn't be where I am today without Healthy Mummy, the love and support from my husband and my two children who always help me around the house."
Ashleigh Anning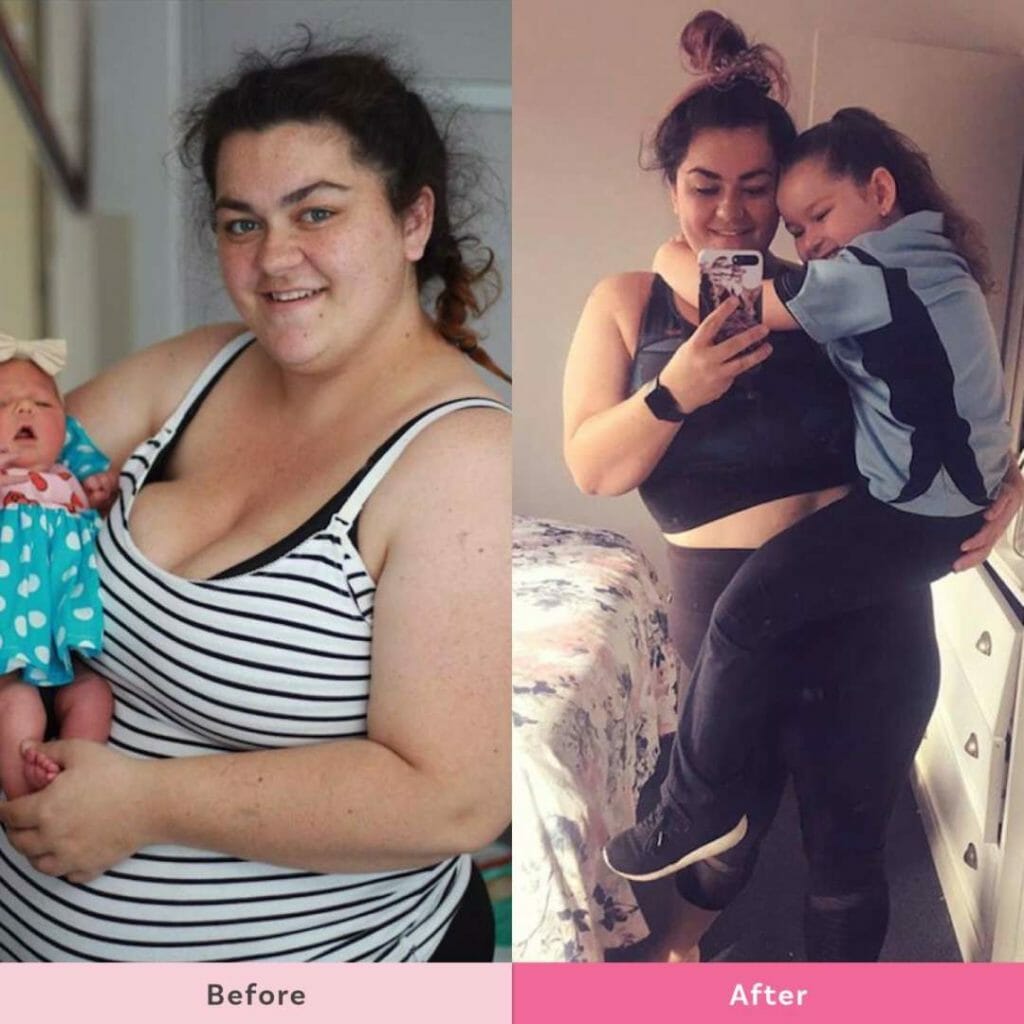 Ashleigh says, "Can you believe a little over a year ago I was carrying around the same weight as my five year every day?! I can barely lift her these days, I find it so hard to believe that I carried that amount of weight around on my body. It's no wonder I was so tired and rundown all the time! Over 30kg down thanks to the Healthy Mummy."
Awesome job ladies! We are so proud of all you have accomplished.
Are you ready to be a Healthy Mummy? Join the 28 Day Weight Loss Challenge today.

If you are wanting to lose weight and improve your energy – not to mention – help improve your overall health and wellbeing – our 28 Day Weight Loss Challenge is an awesome program to check out.
Our 28 Day Weight Loss Challenge includes:
28 days of at home exercise routines (no gym needed) – with video instruction
Customisable and breastfeeding friendly meal plans (including 7 Day Cleanse)
Challenge combines Pilates exercises with interval and circuit training (HIIT)
Suitable for basic to advanced fitness levels
Home to thousands of EASY-TO-MAKE recipes!
To learn more about our 28 DAY WEIGHT LOSS CHALLENGE CLICK HERE or purchase our Smoothies