Is peanut butter healthy? The top 10 health benefits of peanut butter
Peanut butter is loaded with so many good, health-promoting nutrients, including vitamin E, magnesium, iron, selenium and vitamin B6.
Are you a fellow peanut butter lover? Do you feel guilty when you reach for a jar of the nutty buttery spread because you fear the fat content is too high?
The good news is, you don't need to feel guilty any longer!
Two tablespoons of peanut butter has 190 calories and 16 grams of fat per serving – it hardly sounds like a suitable diet food, BUT surprisingly there are a number of GOOD health benefits from the popular spread.
Is Peanut Butter Good for You?
Peanut butter is a good source of protein and micronutrients, including magnesium, phosphorus, zinc and B vitamins. It can also be an excellent source of vitamin B3 at 89 percent of the recommended daily value.
Just be sure to tuck into natural peanut butter!
Top 10 health benefits of peanut butter
1. It's packed full of good stuff
Peanut butter contains monounsaturated fat and has many powerful vitamins, protein, fibre and protein (at least seven grams of it). Protein makes you feel fuller for longer and is also essential for repairing and building muscles.
2. It's good for your heart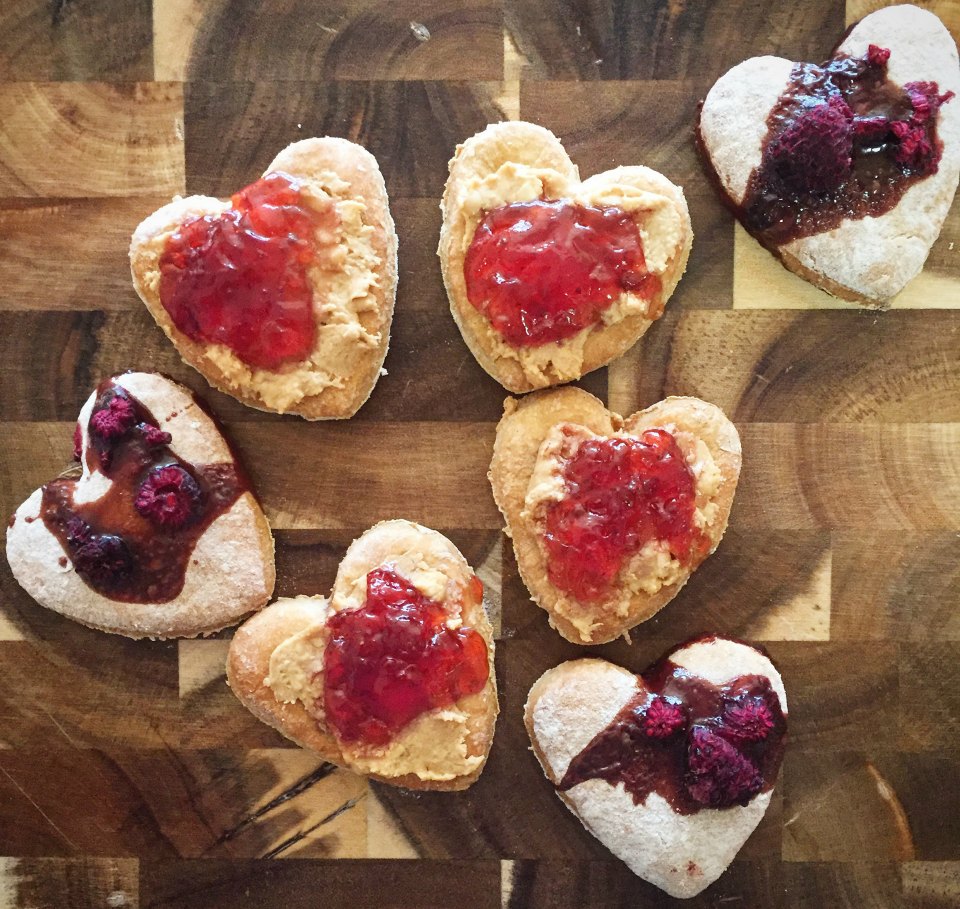 The presence of saturated fat doesn't automatically kick a food, such as peanut butter, into the "unhealthy" camp. Olive oil, wheat germ, and even tofu—all considered to be "healthy" foods—have some saturated fat, says Dr. Willett in the 2009 of the Harvard Heart Letter.
Check out our delicious Peanut Butter And Jam Heart Recipe (pictured above).
3. It's an awesome energy booster
No wonder people tend to have peanut butter for breakfast, as it contains calories that gives you lots of energy first thing in the morning.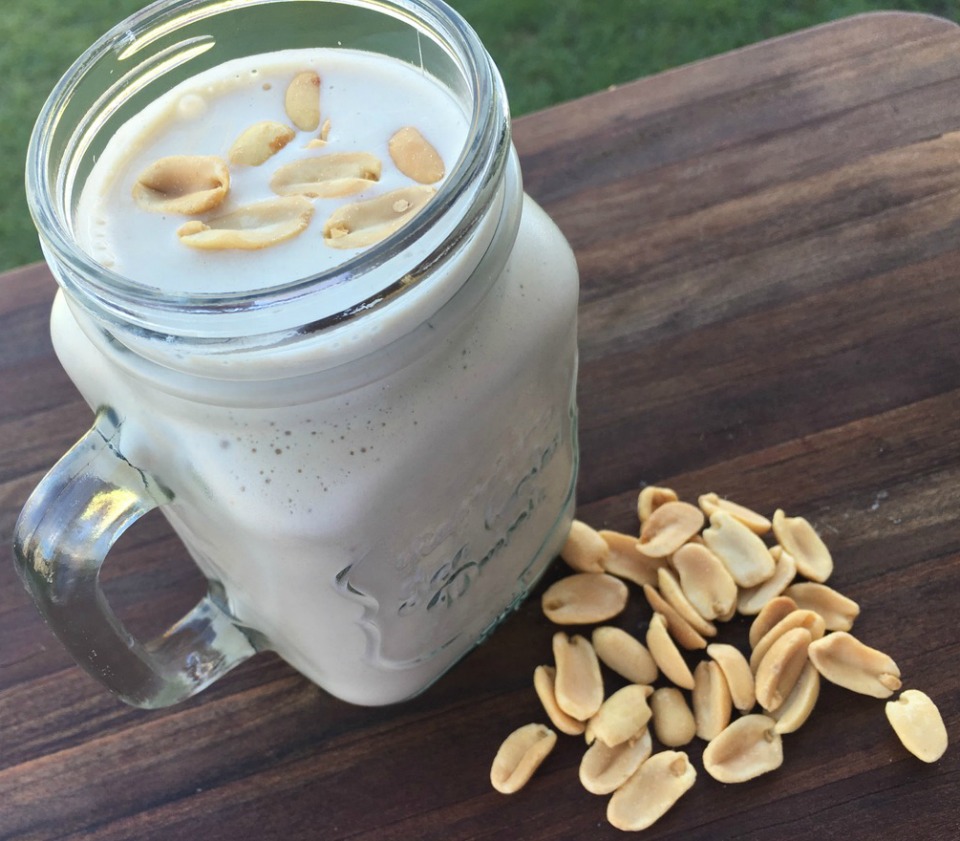 Start your day with our Healthy Mummy Healthy And Delicious Peanut Brittle Smoothie Recipe. Click here to purchase your smoothies.
4. It's rich in fibre
There are two grams of fibre in two tablespoons of peanut butter. Fibre helps keep our digestive systems healthy.
5. It contains potassium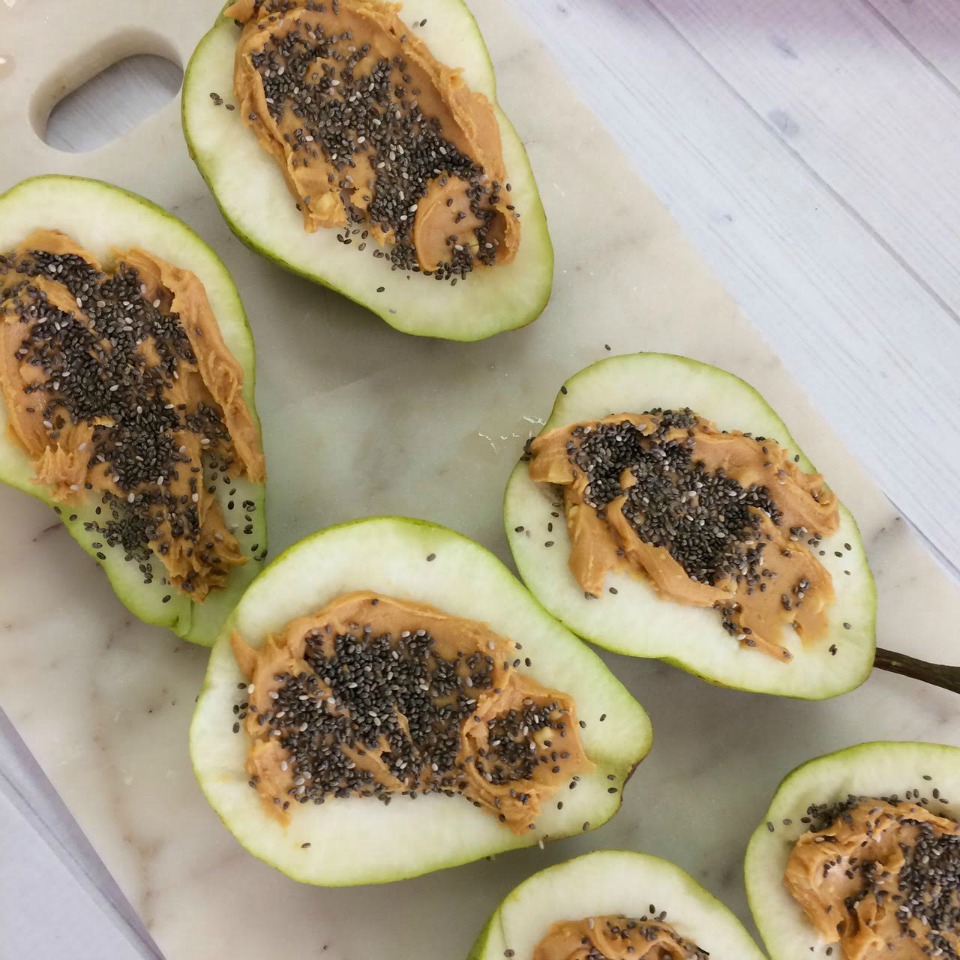 The spread is a fantastic source of potassium, which helps your kidneys to filter blood, keep the central nervous system in order, and is good in keeping your blood pressure down.
Pears are also packed with potassium. Try our Pears Stuffed With Peanut Butter And Chia.
6. It can lower chances of developing diabetes
One study published in the Journal of the American Medical Association found that consuming one ounce of nuts or peanut butter (about 2 tablespoons) at least 5 days a week can lower the risk of developing diabetes by almost 30 per cent.
7. It's fantastic for bone health
Peanut butter contains about 49 grams of magnesium, which is good for muscle recovery, mental health and also great for bone building.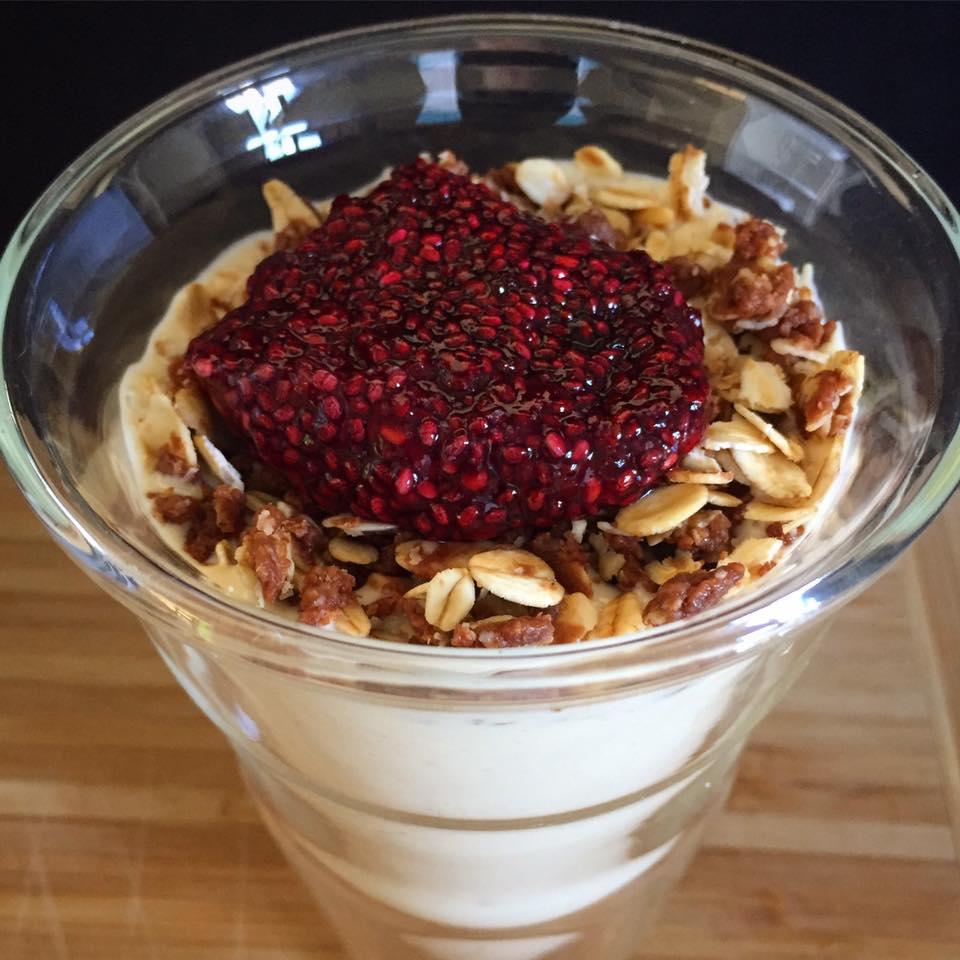 Our Delicious Chocolate, Peanut Butter and Jelly Smoothie is loaded with calcium and magnesium.
8. It helps with weight loss
Eating peanuts and peanut butter helps you feel fuller for longer.
9. It's full of nutrients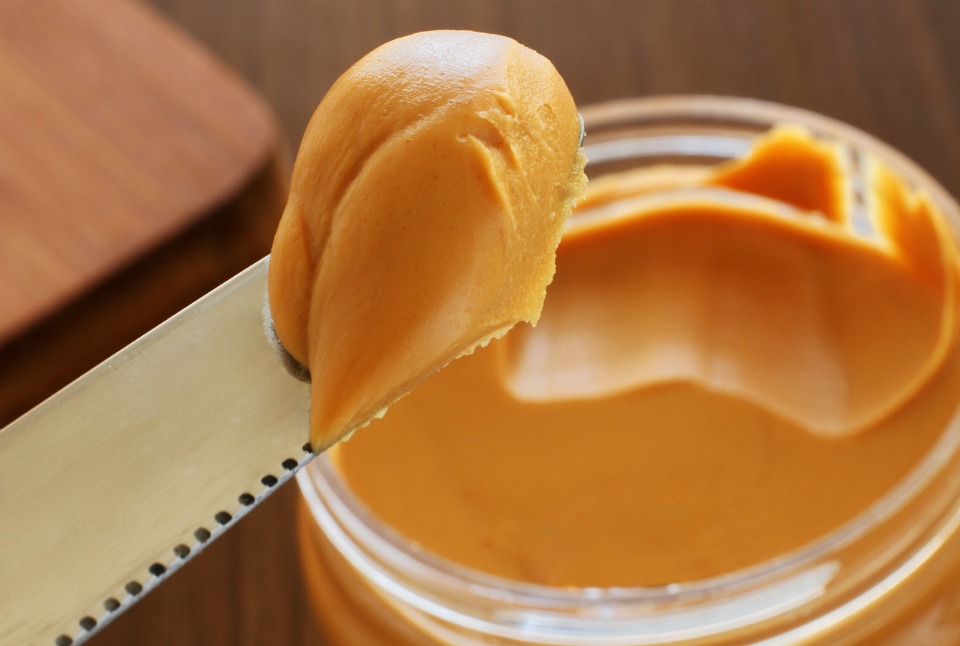 Peanut butter contains protein, fibre, potassium, healthy fats as well as antioxidants, magnesium and vitamin E.
10. It helps boost immunity
The small traces of vitamin B6 and zinc found in the spread can act as a good immunity booster.
Natural peanut butter can act as a better option, as it contains less sugar and salt. We're not saying you should slather the spread on every meal, like anything, have it in moderation is best.
Peanut butter is an AMAZING addition to our Healthy Mummy Smoothies!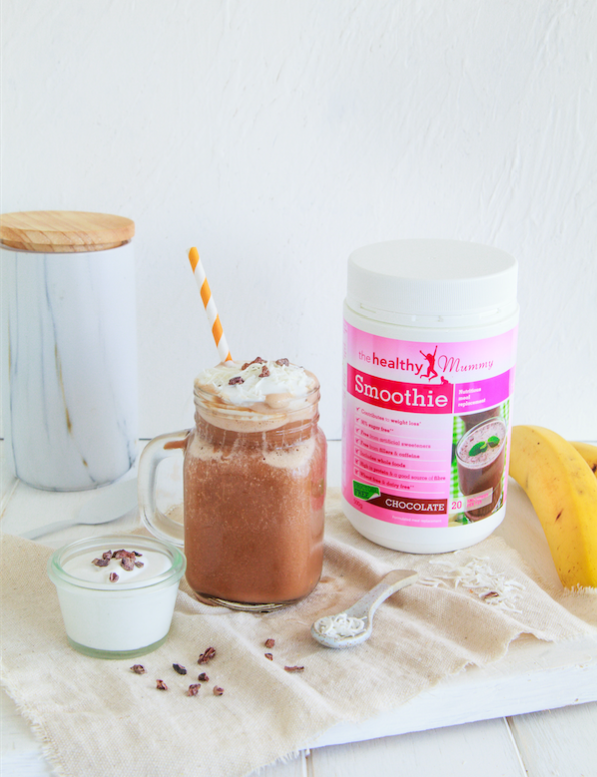 Our smoothie range offers an excellent source of essential vitamins, minerals, nutrients & important antioxidants. It does not contain any weight loss accelerants, caffeine, gluten and is dairy free. It is also a non Genetically Modified product!
To learn more about our meal replacement smoothies – click here.
To purchase one of our smoothies – click here.