Pregnancy sickness can affect dads too, reveals new study
While pregnancy sickness isn't the most pleasant thing for an expectant mum during the first trimester, this nausea can also cause anxiety for partners too.
A new study has shed light on how sickness during pregnancy may affect dads-to-be.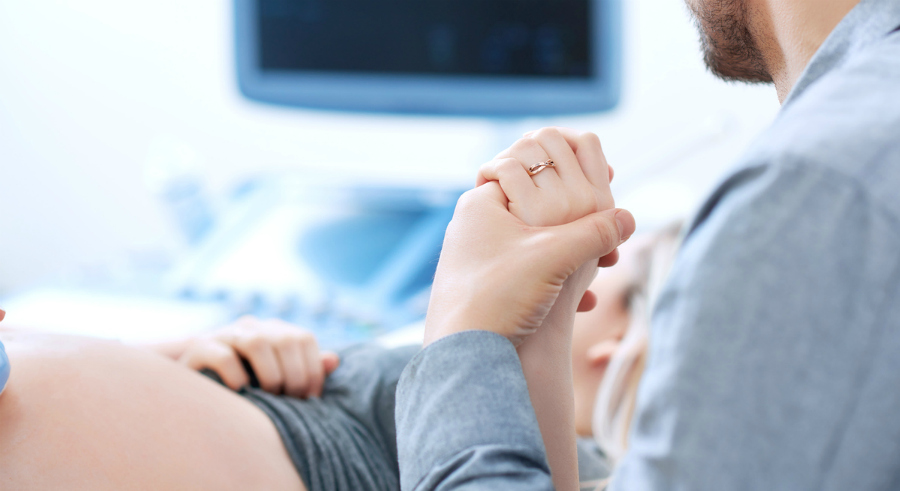 Anxiety for dads
300 Aussie dads were surveyed by researchers from Edith Cowan University in Perth and experts found that anxiety levels were significantly higher among dads whose partners experienced moderate to severe pregnancy sickness, such as hyperemesis gravidarum.
In fact, experts found that anxiety levels were particularly higher with dads whose partner was expecting their first child.
And while doctors and midwives help women cope during this difficult time, researchers found that there's not much support for fathers-to-be.
"Professionals would normally focus on the wellbeing of pregnant women, however, engaging the father as well may help relieve reported anxiety and improve outcomes in the long term," says lead researcher Julie Sartori.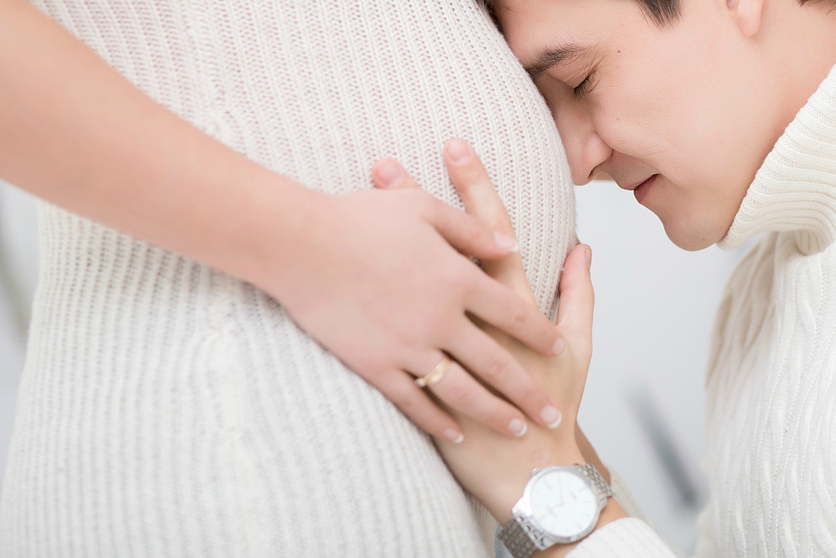 Of the 300 men studied, many of them revealed their work had been disrupted, as they took time off to help care for their partner.
Others expressed frustration and helplessness, as well as concerns for their growing baby's development.
Pregnancy sickness affects between 70 and 90 per cent of pregnancies, with three per cent of women suffering from hyperemesis gravidarum.
How The Healthy Mummy Pregnancy Smoothie can help you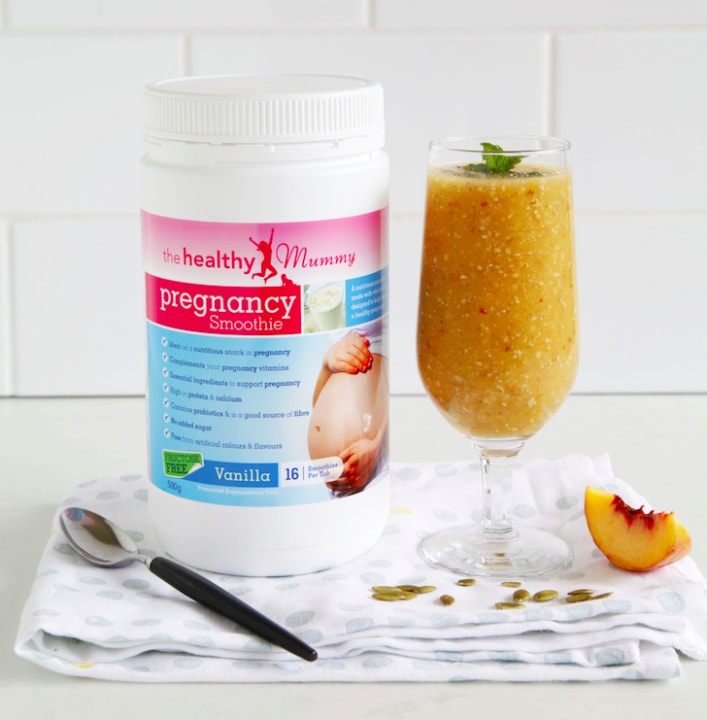 Did you know our Healthy Mummy Pregnancy Smoothies contain vitamin B6? As well as a heap of other essential nutrients.
The Healthy Mummy Pregnancy Smoothie is designed to complement, not replace, your prenatal vitamin intake. Our nutritionists ensured that the vitamins and minerals in the smoothie are at a low level so there is no risk of doubling up on any pregnancy vitamins.
HEALTHY INCREASED CALORIES – Additional nutrients and calories are needed in pregnancy to support the mum and the baby – and the smoothie is a convenient and tasty way to increase your calories in pregnancy whilst nourishing your body.
MORNING SICKNESS – If you are suffering from morning sickness and find eating food difficult – the smoothie is a great way to nourish your body with a easy to drink smoothie- it also contains ginger.
TIREDNESS – If you are feeling exhausted, the smoothie is a nutrient dense snack high in protein, B vitamins and low constipation iron to help keep energy levels up.
CONVENIENT- if you are struggling to find the time or energy to eat nutrient dense and healthy foods then the smoothie will be a great help. You could also have it as a quick breakfast by adding fruit, oats and vegetables to your smoothie to further increase calories.
PROTEIN & CALCIUM – It is ideal as a high-protein, high-calcium snack in pregnancy with each smoothie giving you 30 per cent of your protein needs.
Essential nutrients in the smoothies:
Folate – contributes to maternal tissue growth during pregnancy. Consumption of at least 400mcg† per day, at least one month before & three months following conception may reduce the risk of foetal neural tube defects
Vitamin B12 – necessary for normal cell division, neurological structure & function, & contributes to normal blood formation, which are important processes during pregnancy
Calcium – necessary for normal teeth, bone structure, important for baby's development
Iodine, Phosphorous, Vitamin D & Vitamin B12 – contribute to normal growth & development, including that of the baby
Vitamin C, Vitamin B2, Vitamin B3, Vitamin B6, Vitamin B12, Folate & Iron– contributes to the reduction of tiredness & fatigue, symptoms often experienced by expectant mums
Protein – necessary for tissue building & repair, normal growth & development of bone & contributes to the growth of muscle mass
Probiotics – contribute to gastrointestinal health & the maintenance of beneficial gastrointestinal microflora, which can benefit pregnant women
Fibre – aids in regular bowel motions, which can become irregular during pregnancy.
To purchase yours, click here.
*Please note that The Healthy Mummy Pregnancy range promotes healthy weight gain in pregnancy*