It's the Recipe Mums Can't Stop Making! Stovetop Lasagne for the WIN!!!
Sometimes all we want to do is snuggle on the couch with comfort food and there's nothing better than having an AWESOME recipe up our sleeve that ticks all those comfort food boxes, but can be enjoyed GUILT FREE!
This is that recipe!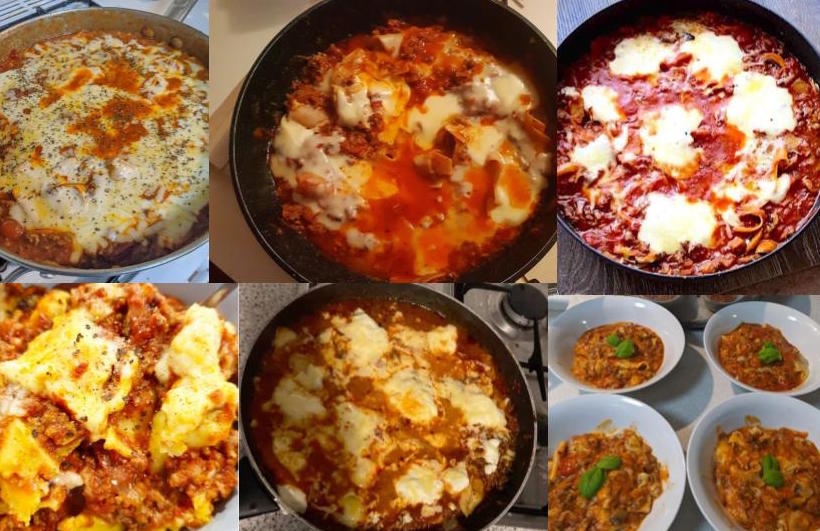 The Recipe Mums Can't Stop Making!
Our Healthy Mummy Community absolutely loves this Stovetop Lasagne Recipe in the 28 Day Weight Loss Challenge App.
Not only is it only 280 calories per serve so won't derail your weight loss plans, it is the ultimate comfort food that the whole family goes nuts for! And here's the bonus – you don't even have to turn the oven on to make it!
The 28 Day Weight Loss Challenge has heaps of comforting, healthy, Budget & Family-friendly recipes just like this, that are perfect for Winter.
Hear Why Mums Love this Recipe!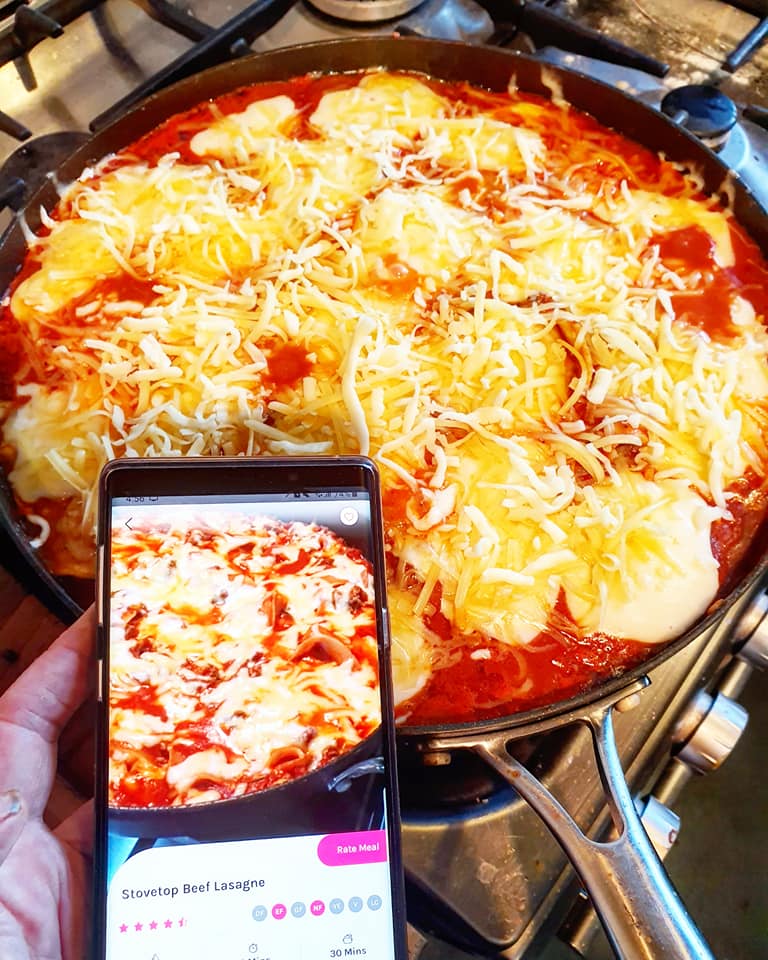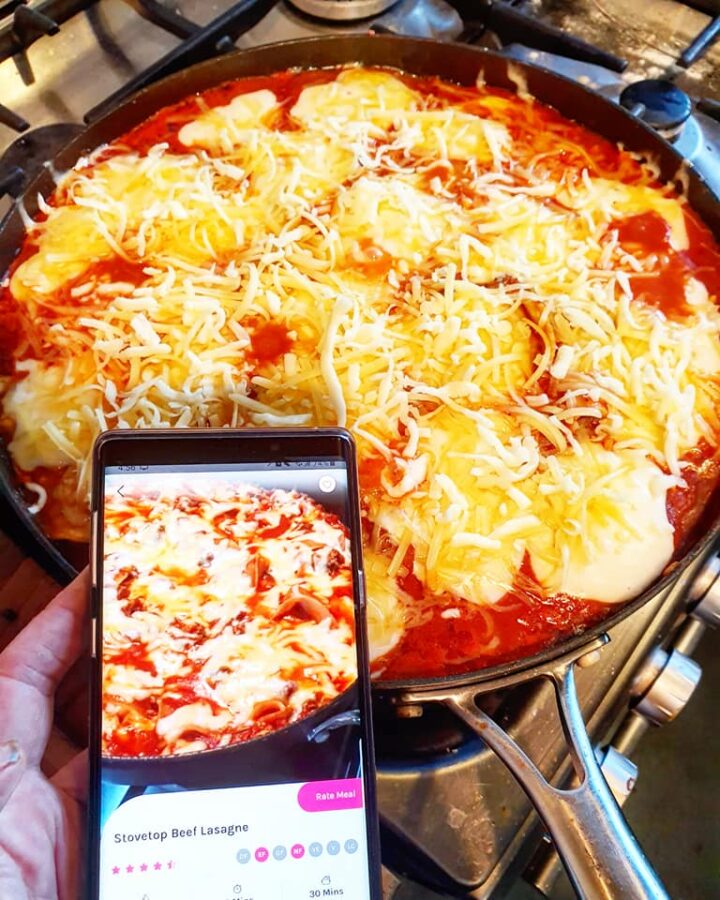 One of the great things about this recipe is that the whole thing is made on the Stovetop. While you make the bechamel sauce in a separate pot, the rest of the dish, beef, sauce AND lasagne, is all cooked in one large pot. Who doesn't love less washing up?!
Another huge bonus is that kids, (even the fussy ones) seem to LOVE IT!
Dani Stormont says " Stovetop lasagne for the win!!!!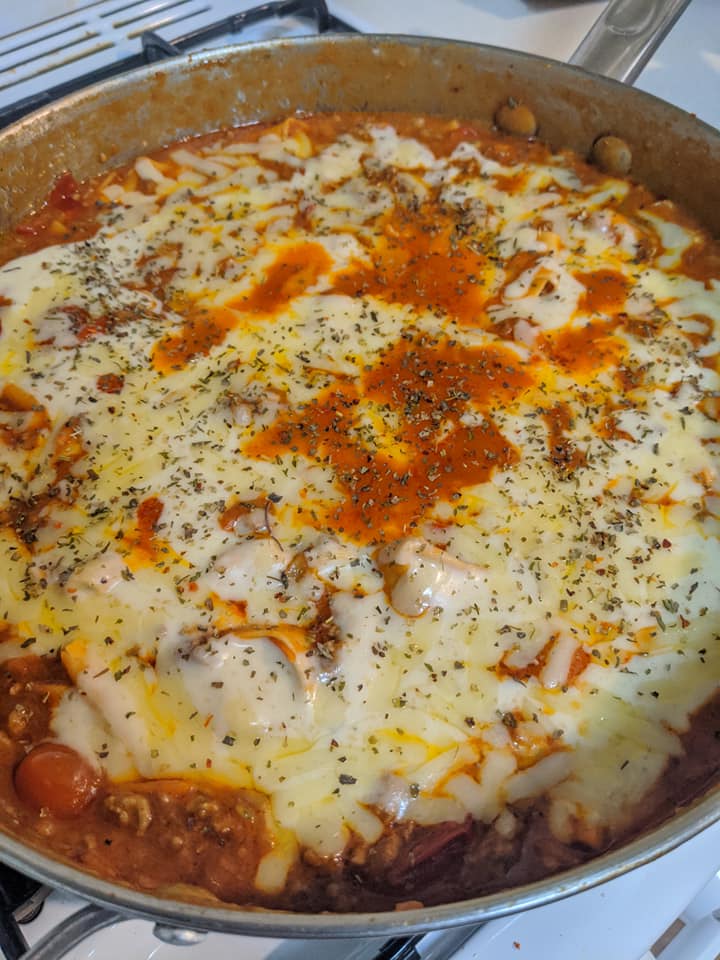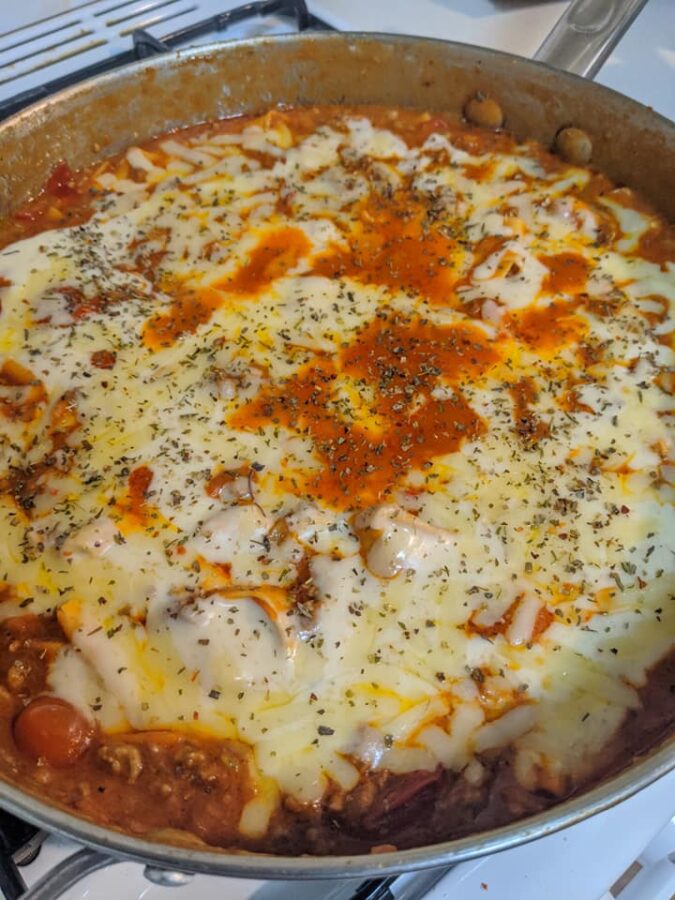 "I have two kids who "hate lasagne", so I simply call it meaty cheesy pasta and they gobble it down. It took a bit of convincing to get them to try it first because they saw the recipe (and aren't babies anymore – 9 and 12) but when I explained there were NO layers like a traditional lasagne they were like "okaaaaay" and reluctantly took a bite, guess what? Ever since then they go back for a small second serve."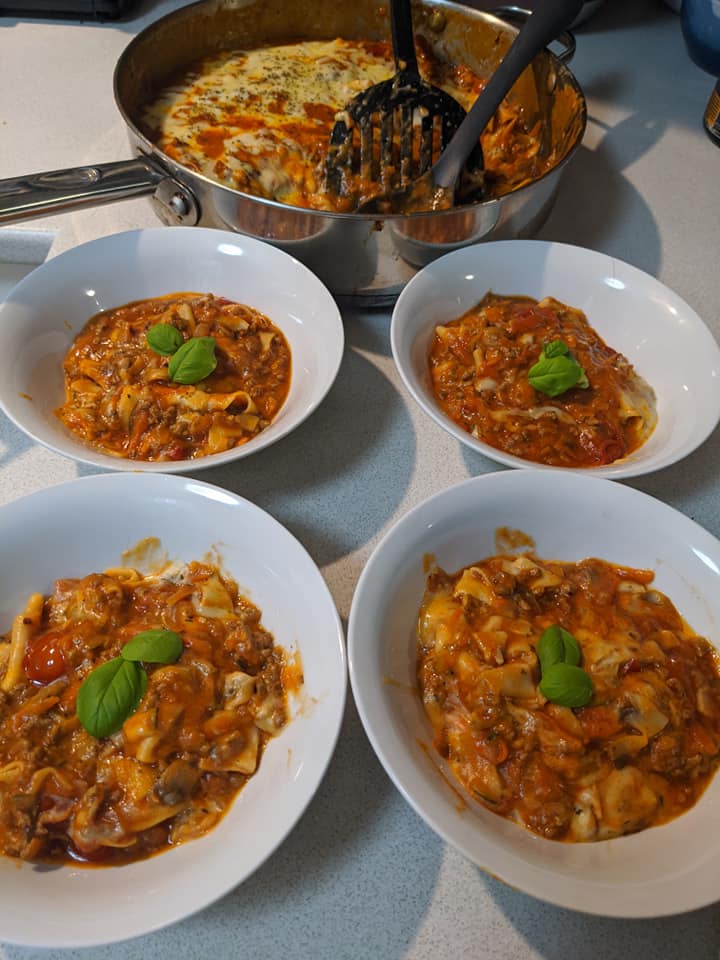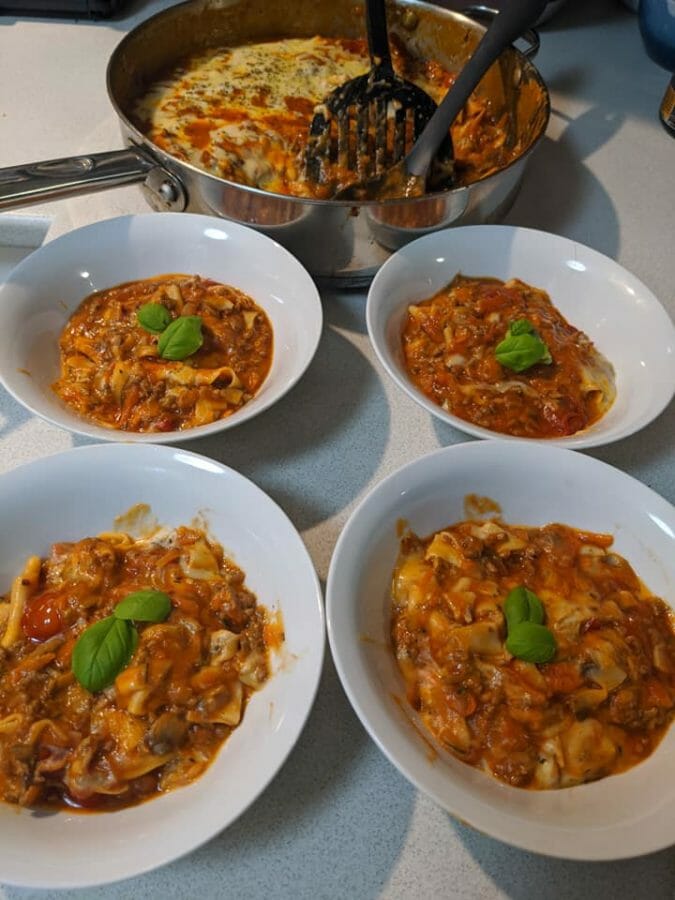 "I love this recipe! I honestly do. If you haven't tried it yet, why wait!?!? Super easy! And super quick compared to your traditional lasagne!"
Eve Mcniven says" " I was craving some real comfort food tonight so I made the Stovetop Lasagne!"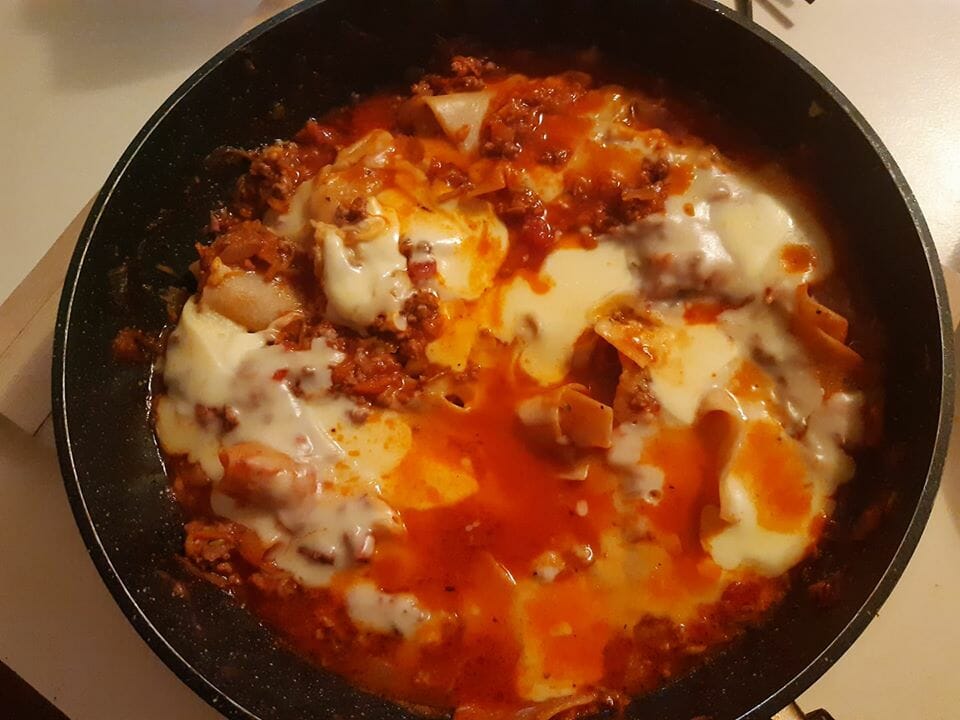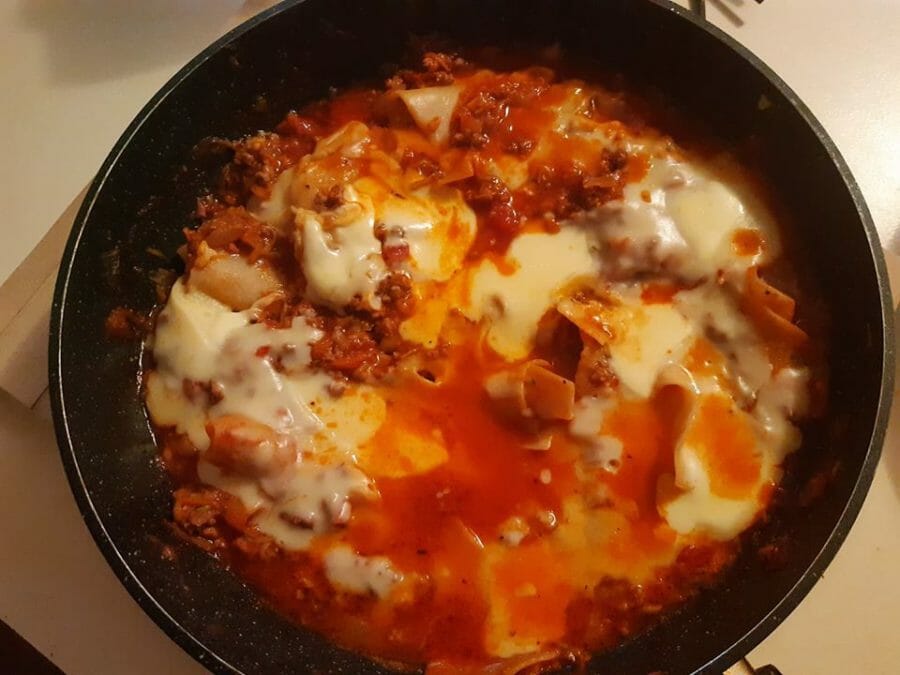 "I chose to use fresh mozzarella on top tonight instead of cheddar. AMAZING!!"
Mel Toman says "Would you believe I've never made the Stovetop Lasagne before?"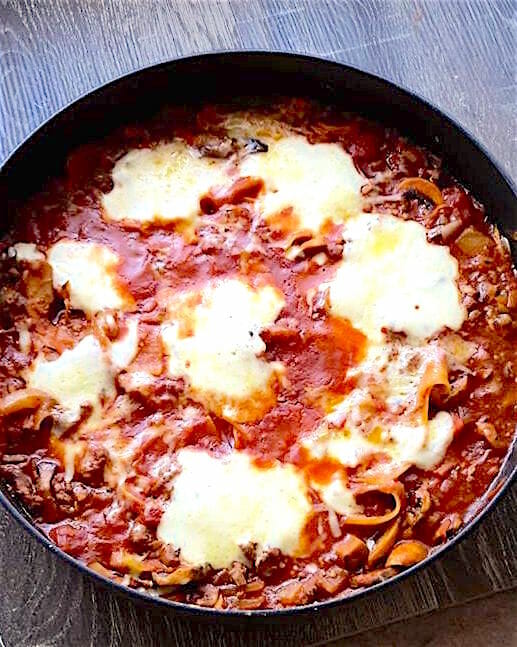 "Well tonight I finally made it, I can now say I know exactly what all the fuss is about
"Yummo" doesn't even describe it!"
Bec Van Jole says  "Omg! I could cry right now!"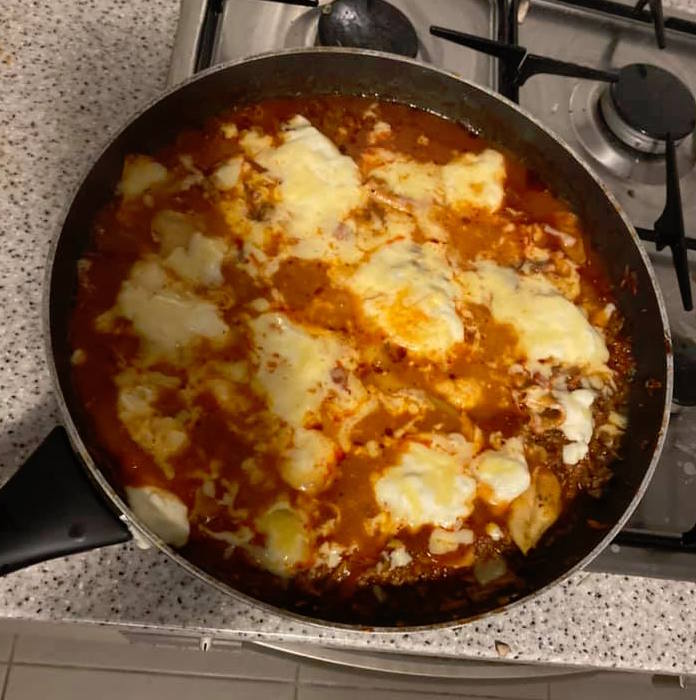 "I have fussy children! My 13 year old hates lasagne and my 7 year old will basically never eat what we eat and I made the Stovetop Lasagne for the first time and they loved it (trying with my youngest tomorrow when she is awake!) and finished their WHOLE DINNER!!!!!!!!! "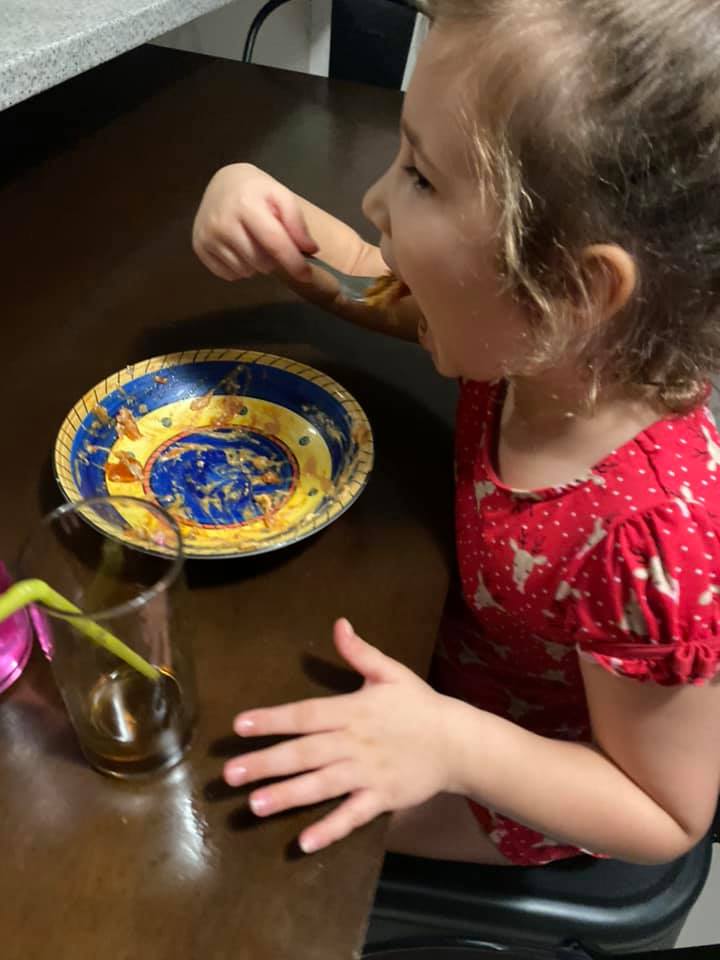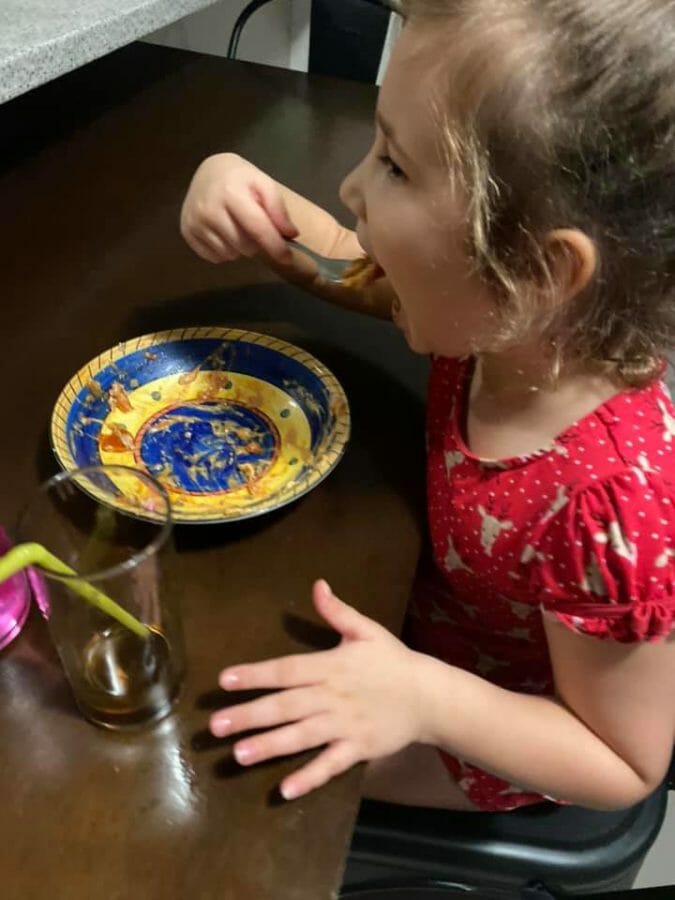 Kerrie O Brien says "This is my favourite Healthy Mummy hot meal ever and it's even better when it's freshly made hot off the stovetop."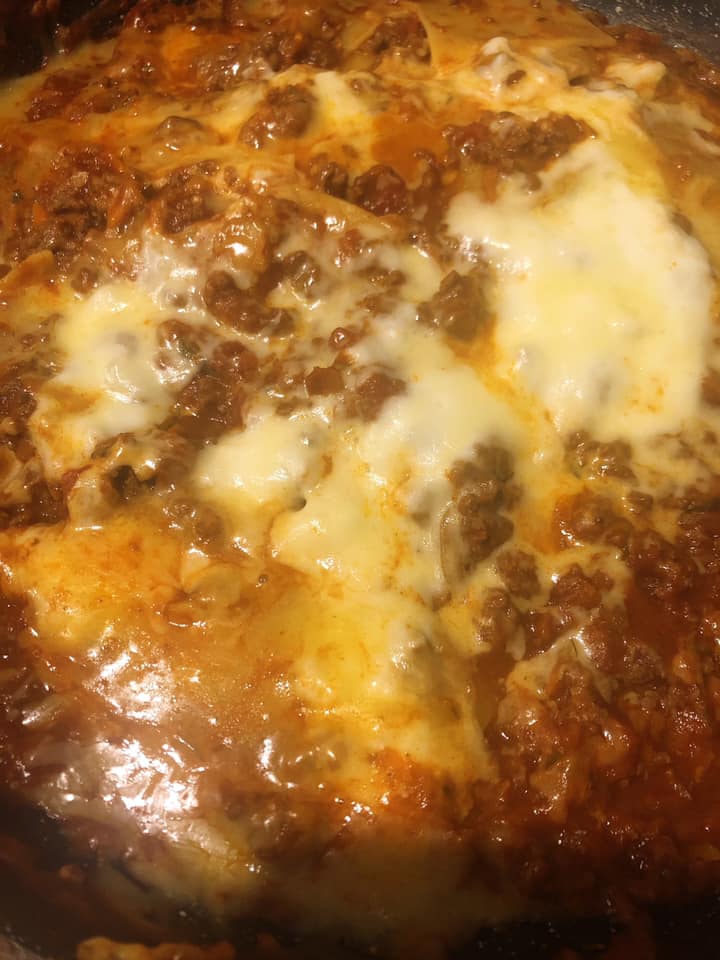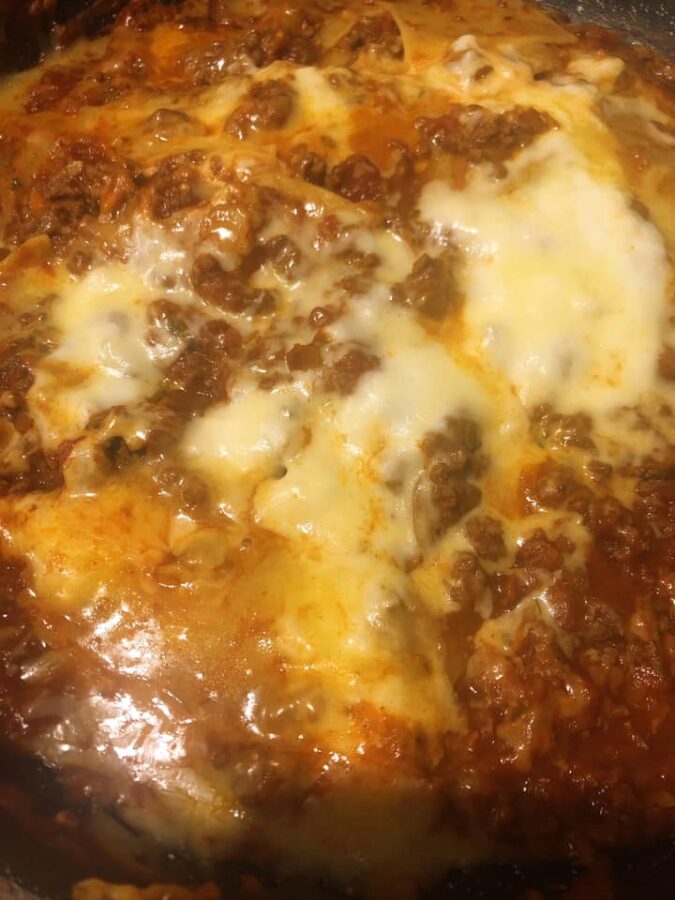 "I've been in the kitchen for 3 hours tonight meal prepping and I could have grabbed something else easy to much on but I waited until I had finished my 3 hours of prepping to eat this serve of freshly made Stovetop Lasagne." 
"Nothing compares to this tomato cheese beef lasagne serve of decadence. If you've never made it before, well what are you waiting for??? Get on it!! You won't regret it!"
Jess May Magill says "I've seen so many posts about the Stovetop Lasagne but always thought it was too much effort and wouldn't be as nice as normal lasagne…"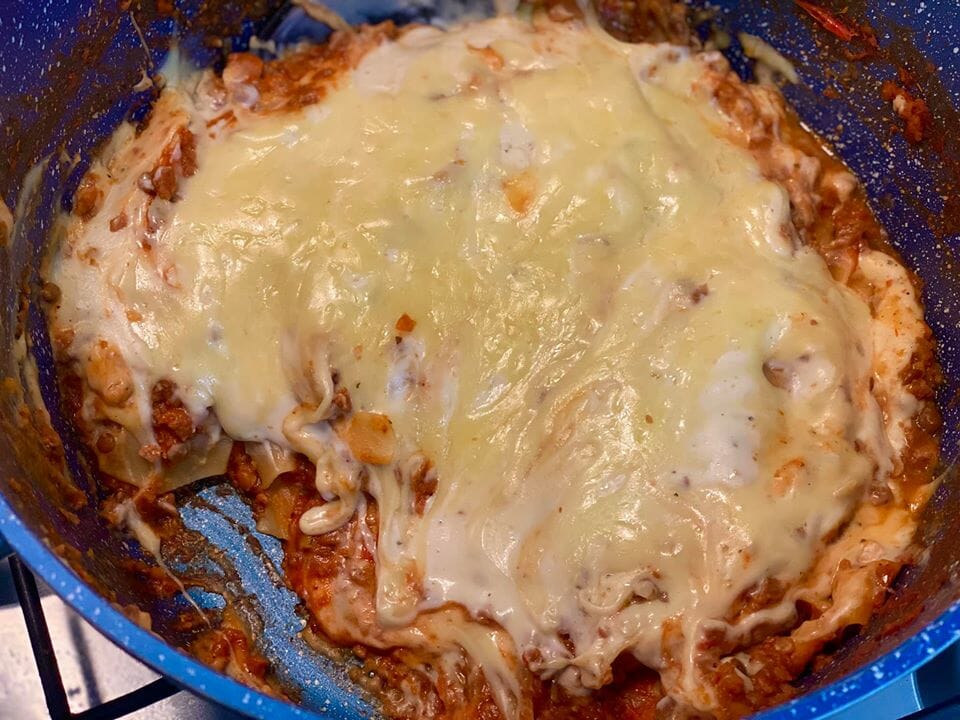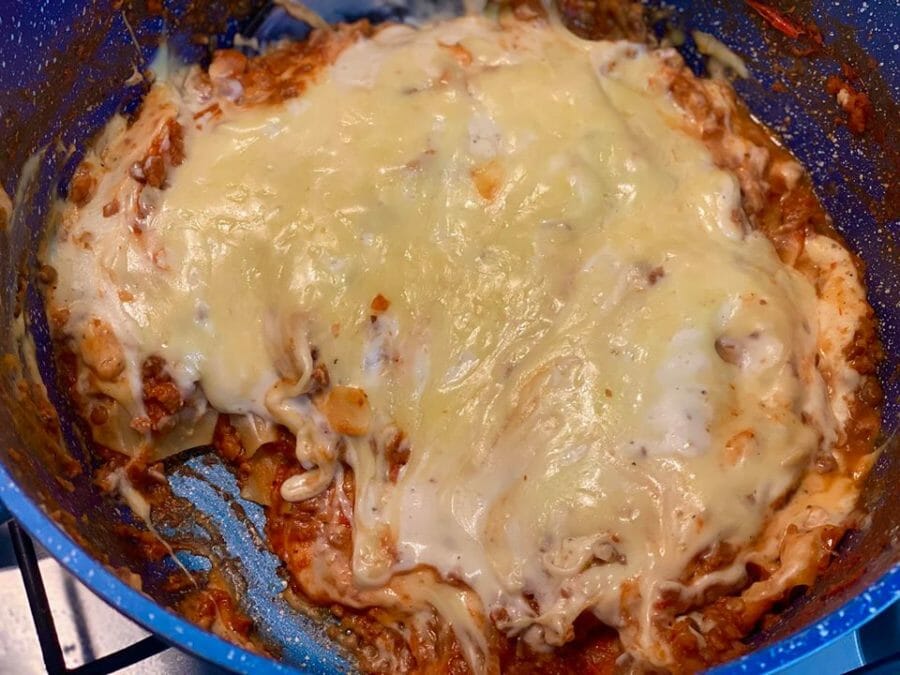 "Well I was so wrong!! This is the nicest lasagne I've ever had!"
Jess even came up with a vegetarian option for this recipe!
"I used half TVP soaked in vegetarian "beef" stock and half lentils instead of mince for a vegetarian version"
Are you ready to try this AMAZING Recipe?
Get the Recipe for STOVETOP BEEF LASAGNE HERE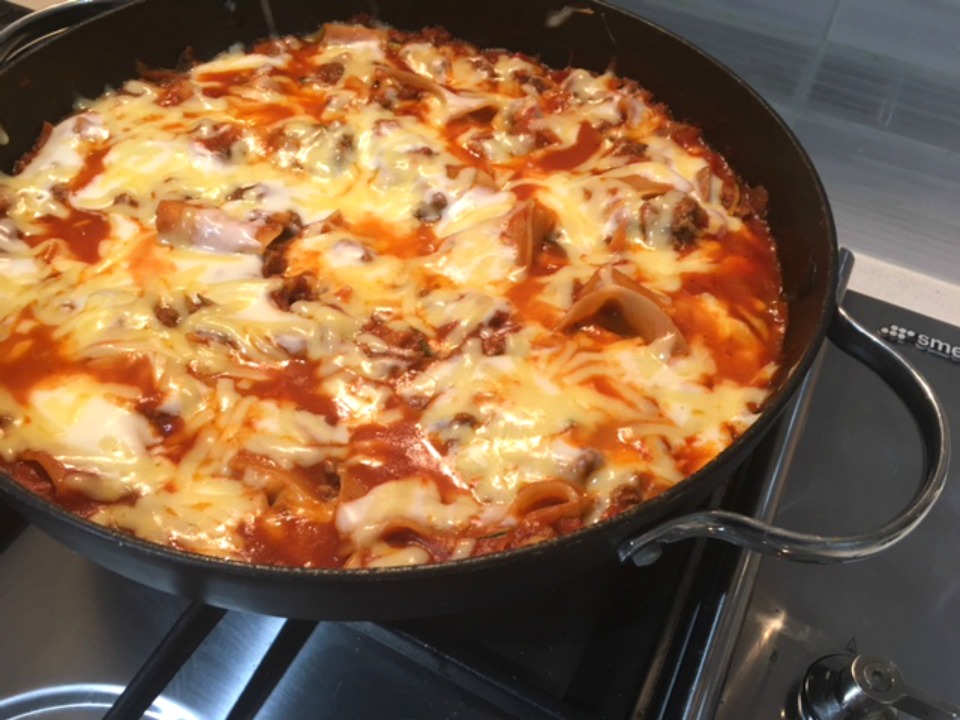 Eat Pasta and Lose Weight? Yes! It is possible with these 7 Budget Pasta Recipes
Want more recipes like this to keep you warm this winter?!!
Take part in our 28 Day Weight Loss Program, for access to thousands of recipes and meal plans created by our Nutritionists.
Get instant and permanent access to our Healthy Mummy app which includes 4,000 recipes, 400 workout videos, daily support and the 28 Day Weight Loss Challenge.
Get new amazing nutritionist Recipe plan every week.
Get ongoing support and motivation.
Daily indoor exercises videos to keep you fit.
Daily support from The Healthy Mummy team and over 200,000.