Eat Pasta and Lose Weight? Yes! It really is possible with these 7 Budget Pasta Recipes
Most people just assume they need to cut pasta out of their diet completely when trying to lose weight but that's really not the case!
At the Healthy Mummy, we believe in long term lifestyle changes that are sustainable. Cutting out entire food groups like carbohydrates just doesn't work in the long term. That's why on the 28 Day Weight Loss Challenge, we include carbs like pasta and bread as they form an essential part of a healthy and balanced diet.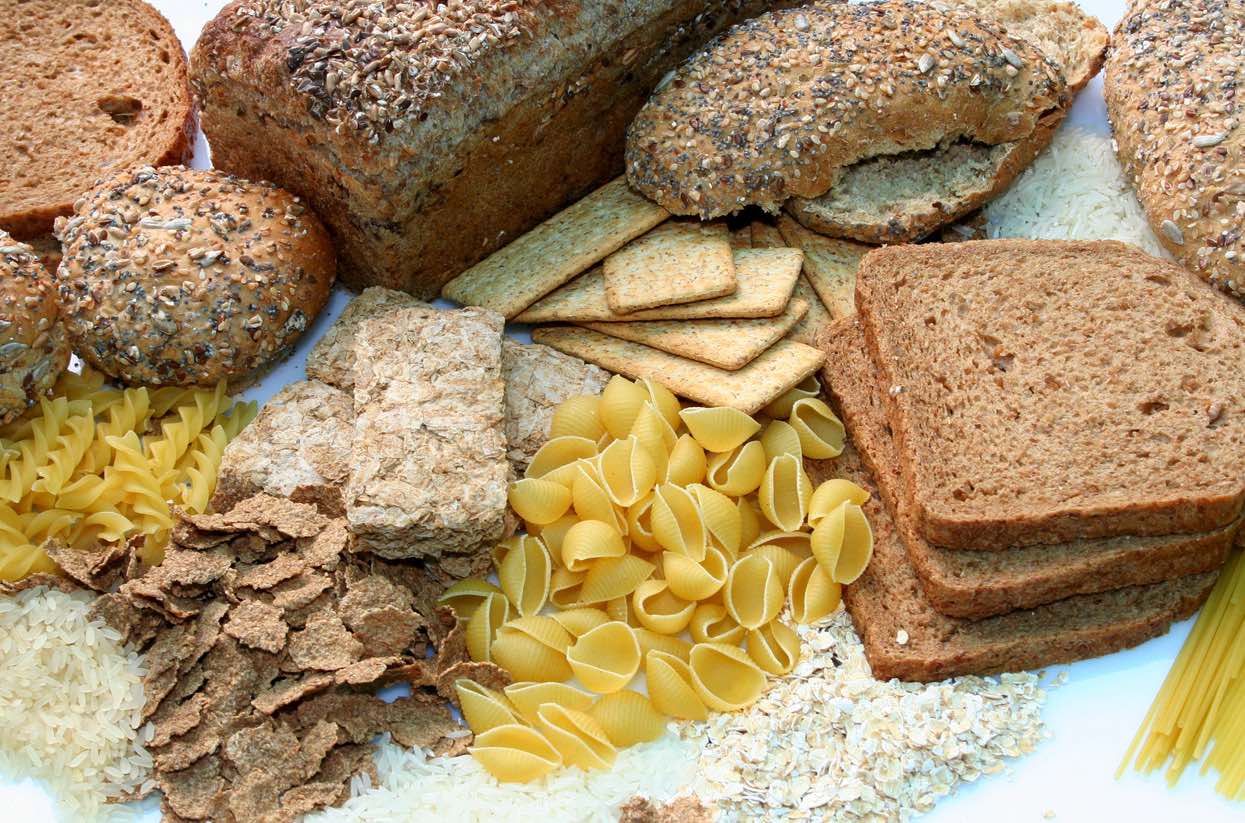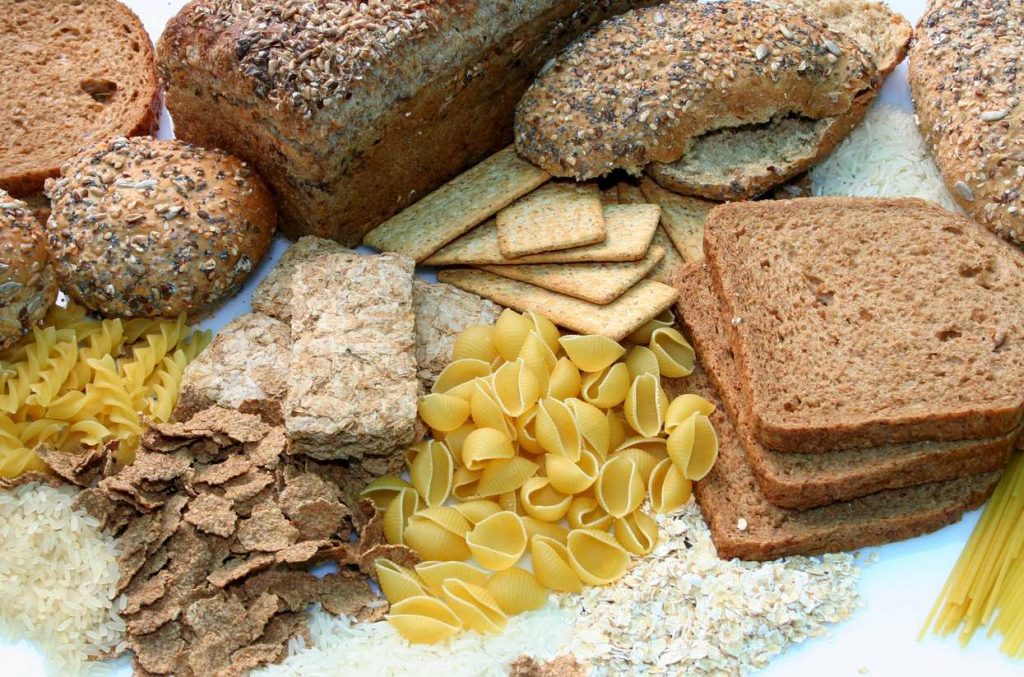 Perfect for Budget Cooking
Pasta is also a fantastic ingredient when you're cooking on a budget. The 28 Day Winter Budget Weight Loss Challenge includes loads of pasta and other comforting recipes that you crave in the winter. Plus they are under $2.50 per serves and are perfect for the thrifty mum who believes budget cooking shouldn't compromise on FLAVOURSOME dinners the whole family enjoys!
Our 7 Favourite Budget Pasta Recipes
Pasta with Slow Cooked Ragu – $1.69 per serve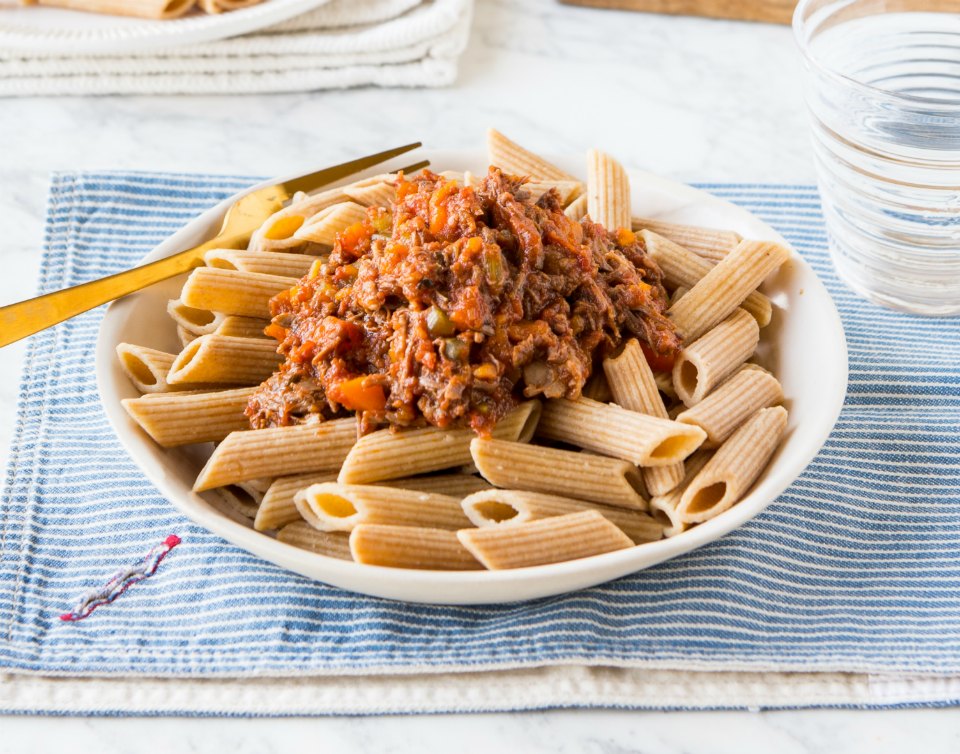 The bonus with this recipe is that you can cook this lovely ragu in your slow cooker while you get on with your day. It's a real family favourite and is only 332 cals per serve
Get the Recipe for Pasta and Slow Cooked Ragu here
Cheesy Taco Pasta – $1.24 per serve
Capsicum, garlic, chilli, tomatoes and yoghurt are all ingredients that can contribute to keeping your immune system firing this winter! Plus it takes AHMAZING!
Get the recipe for Cheesy Taco Pasta here
Tomato, Olive, Caper and Feta Pasta – $2.20 per serve
Lots of tasty flavours from the capers, feta and olives make this a delicious and easy to prepare, budget-friendly meal.
Get the Recipe from the 28 Day Weight Loss Challenge
Egg and Vegetable Pasta – $0.90 per serve
This is a delicious budget friendly meal from the 28 Day Weight Loss Challenge the whole family will love. You can make it your own by using up any vegetables (fresh or frozen) you have on hand.
Ingredients
200 grams wholemeal pasta, any shape
1 cup frozen peas, thawed
1 tbsp extra virgin olive oil
1 small zucchini, grated
2 medium carrot, grated
2 cloves garlic, crushed
4 free-range eggs
Method
Cook the pasta according to packet directions, adding the peas in the 2 minutes of cooking. Drain and return to saucepan.
Heat a frying pan over medium heat and add oil.
Add zucchini, carrot and garlic and cook, stirring, for 5 minutes.
Combine veggies and garlic with cooked pasta and peas.
Meanwhile, boil the eggs in a saucepan of boiling water for 6 minutes or until soft/hard boiled to your liking. Drain, cool slightly and remove the shells.
Serve pasta and veggie mix with halved boiled egg on top.
Serves 4, 306 cals per serve
Lasagne Soup – $1.50 per serve
This is one of our most popular soups from the 28 Day Weight Loss Challenge. With those distinctive lasagne flavours, this soup is packed with protein which will keep you fuller for longer. Not only that, onion and garlic are prebiotic foods that help to balance your gut health.
Get the recipe for Lasagne Soup here
Mushroom, Kale & Pine Nut Pasta – $2 per serve
A simple put together pasta dish that is loaded with nutrients and fibre, perfect improve digestion, fight belly fat and boost your metabolism.
Get the recipe on the 28 Day Weight Loss Challenge
Chicken and Chorizo Pasta – $3.19 per serve
This budget-friendly dinner is sure to be a hit in your house! It's one of the favourites from the 28 Day Weight Loss Challenge.
Get the Chicken and Chorizo Pasta Recipe here
Want more budget recipes like this?
Take part in our 28 Day Weight Loss Program, for access to thousands of recipes and meal plans created by our Nutritionists.
Get instant and permanent access to our Healthy Mummy app which includes 4,000 recipes, 400 workout videos, daily support and the 28 Day Weight Loss Challenge.
Get new amazing nutritionist Recipe plan every week.
Get ongoing support and motivation.
Daily indoor exercises videos to keep you fit.
Daily support from The Healthy Mummy team and over 200,000.