Sometimes, you just can't beat a crunchy, salty snack. Problem is, these aren't always the best types of foods to be consuming when trying to eat well and lose weight.
Whether you're following the 28 Day Weight Loss Challenge, or just trying to eat well, you can enjoy these homemade potato chips anytime.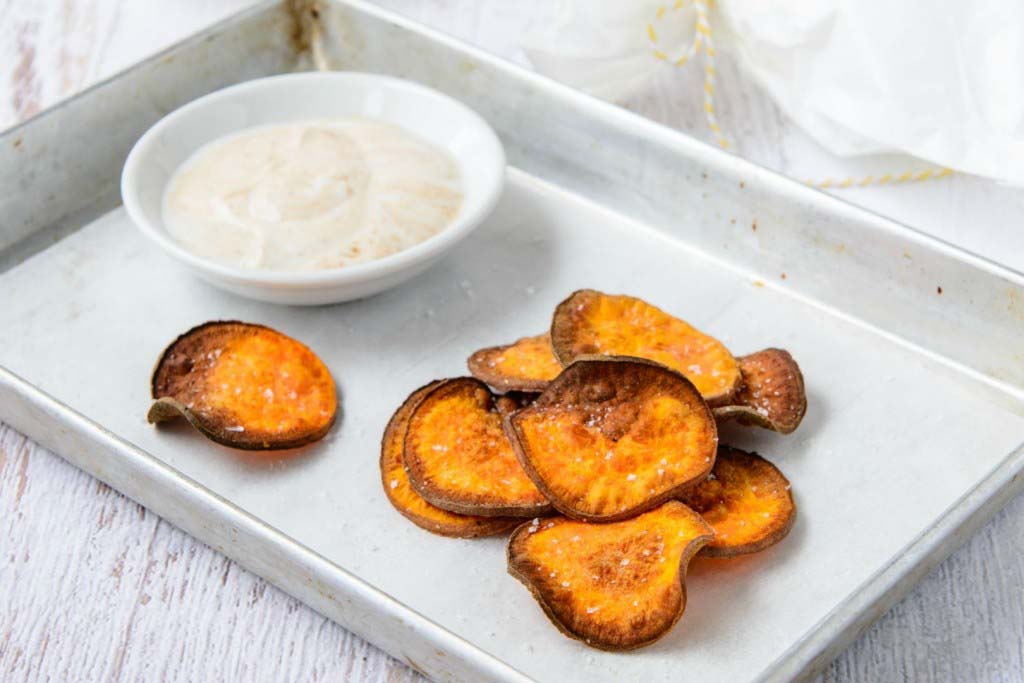 Use these veggie chips to scoop up your favourite dip for a healthy afternoon tea. Made solely from fresh veggies, good quality olive oil and sea salt and there are no nasties present. Being baked, not fried, means that the calorie and fat count is kept low.
You can also try this with beetroot, zucchini, potato or eggplant.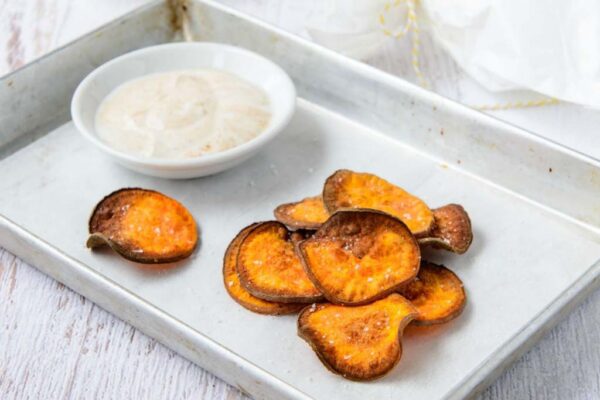 1

large sweet potato

washed

1

tbsp

olive oil

1

tbsp

Sea salt
1

large sweet potato

washed

1

tbsp

olive oil

1

tbsp

Sea salt
Using a very sharp knife or mandolin, slice the sweet potato into thin round slices. The thinner you can manage, the better

Place potato into a bowl and drizzle over olive oil

Sprinkle on salt and toss to combine well

Line a baking tray with baking paper

Place potato, evenly spaced, onto the tray

After 10 minutes, flip potato over and return to the oven

Allow to cook for another 10 to 15 minutes or until crispy (not burnt)

When your desired crispiness is achieved, turn off oven and allow chips to remain inside for approx 30 min. This will help them to further crisp up.
Recipe makes 3 serves at approximately 170 calories each.
For more healthy recipes like this (that are made for busy mums), why not join thousands of other women on our next 28 Day Weight Loss Challenge?