One Ingredient Fruit Sorbet
One Ingredient Sorbet – yes just one ingredient – fruit! Grab whatever is in season, chop it, freeze it, then blend it. We love mango, melon or berries but really you can use whatever you have on hand.
Sometimes it really is the simplest things that can taste so good!

2

cups

fruit

finely chopped

2

cups

fruit

finely chopped

Chop the fruit and place in a container in the freezer for at least 6 hours.

Place the fruit (or your favourite combo of fruit) into a high powered blender and process until it forms a smooth, icy consistency. This can take some time, depending on the power of your blender.

Serves: 2. Calories per serve depends on your chosen fruit Mango: 107 calories per serve Blueberries: 81 calories per serve Watermelon: 49 calories per serve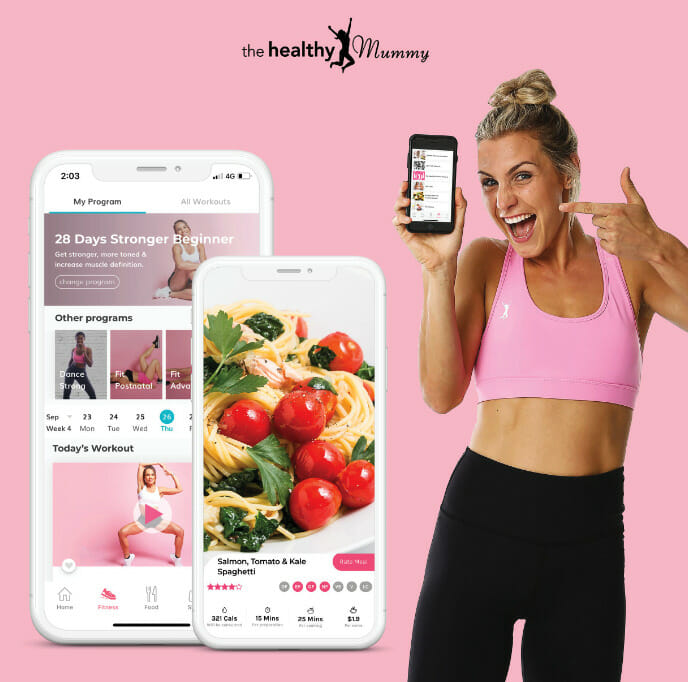 Are you ready to become a Healthy Mummy?
Healthiest commercial branded ice creams
1. Chocolate Paddle Pop, 54g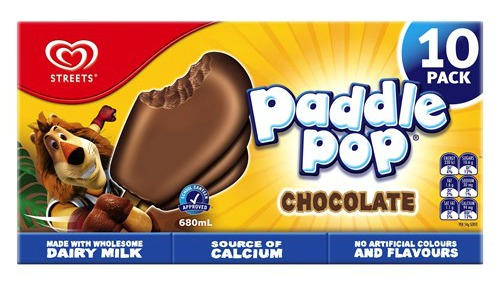 79 calories
1.6g fat
10.6g sugar
2. Skinny Cow Vanilla Chocolate Bar, 67g

82 calories
1.8g fat
5.6g sugar
3. Bulla Light 98% Fat Free Vanilla Ice Cream, 100g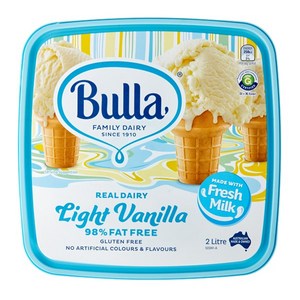 123 calories
1.6 g fat
17.1 g sugar
4. So Good Chocolate Bliss, 100g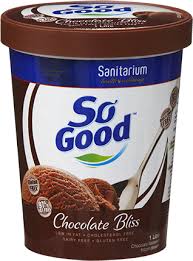 146 calories
2.9g fat
16.9g sugar
5. Peter's Light and Creamy Ice Cream Vanilla, 100g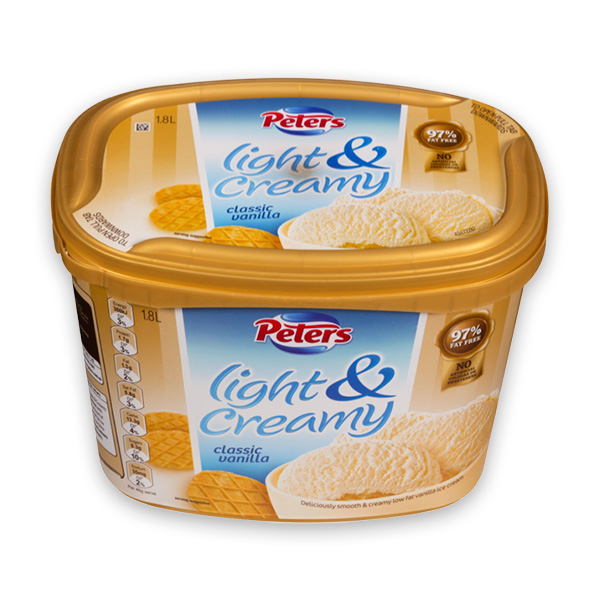 158 calories
2.8g fat
20.3g sugar
6. Cadbury Light Vanilla Ice Cream, 100g
158 calories
2.5g fat
25.8g sugar
7. Streets Blue Ribbon Light Ice Cream Vanilla, 100g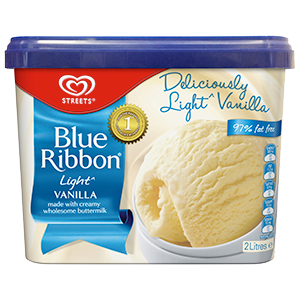 163 calories
2.7g fat
20.6g sugar
If you'd rather make your own healthy ice-cream, we have some fabulous recipes.