Rhian Allen Gets Help From The Bachelorette's Georgia Love In The Kitchen
Healthy Mummy founder Rhian Allen got a helping hand from The Bachelorette's Georgia Love in the kitchen this morning while appearing on Studio 10.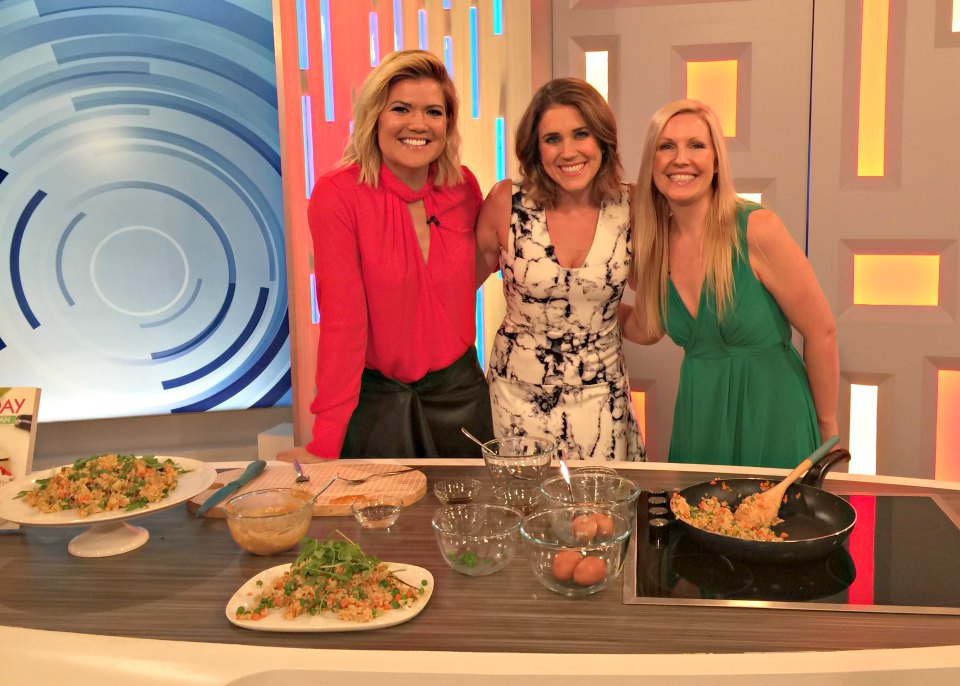 'It Only Costs $3.50 And Takes 5 Minutes To Make!'
In fact, Georgia actually proved just how quick and easy it is to make our yummy Thai Style Vegetarian Satay Fried Rice With Egg recipe!
"The great thing about this is that it is all made in about five minutes," says Rhian.
"A normal Thai takeaway food can be $10 or $15. This is only $3.50. It's much cheaper and it is only just over 400 calories."
"If you want to add in chicken or fish, go for it."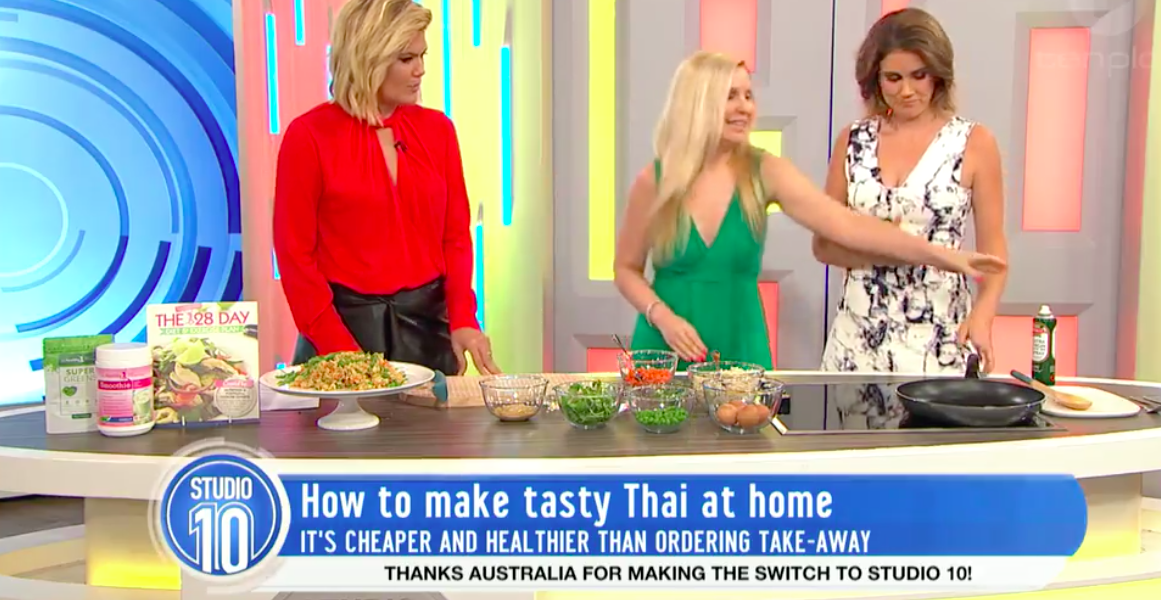 And when Georgia admitted she wasn't the best chef, Rhian revealed that this meal is a lot less complicated than it looks!
"It's really easy," Rhian told her. "You can't go wrong."
But Georgia quipped: "You say that, but you've not seen me in the kitchen!"
And Georgia proved it was really easy!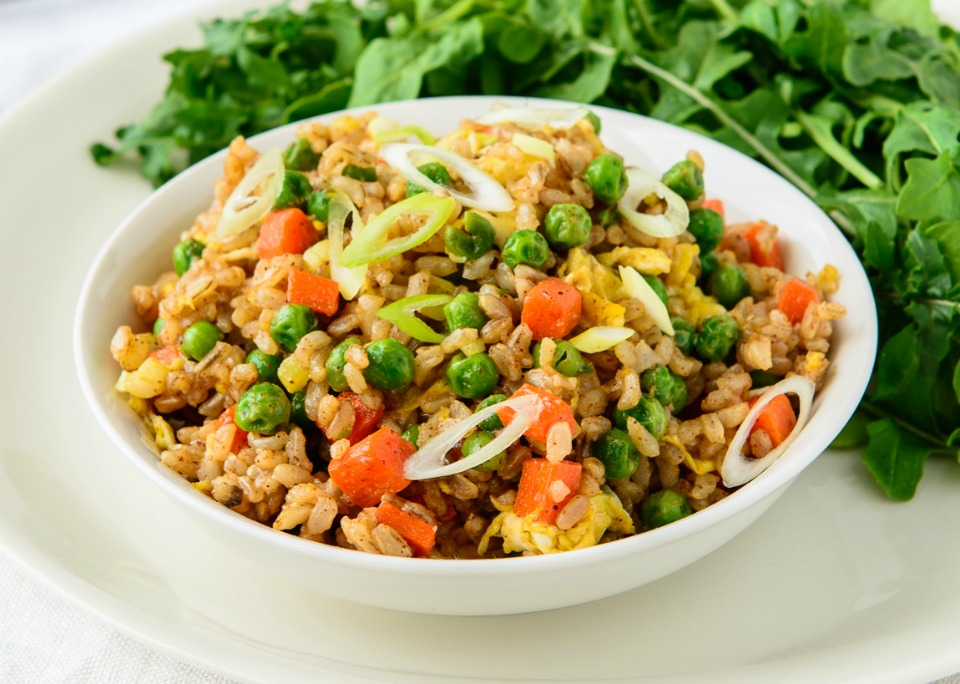 This delicious recipe comes straight from the 28 Day Weight Loss Challenge and is one of our favourites here at Healthy Mummy HQ.
Making Thai Healthy At Home
What's more, Rhian reveals that so many people don't even realise how healthy the dish is!
"The amount of times [women] from our weight loss plans and groups say their husband didn't realise it was healthy," she says.
"You can use whatever vegetables you like, broccoli, zucchini."
Watch the full video here.
For the full Thai Style Vegetarian Satay Fried Rice With Recipe, click here.
If you're having trouble deciding which peanut butter is best then read this post on which peanut butters are worth going nuts about and which are not.
For more healthy recipes like this (that are made for busy mums), why not join thousands of other women on our next 28 Day Weight Loss Challenge.
At The Healthy Mummy we strive to make healthy eating on a family budget a breeze. Download our Meal Planning On A Budget Tools to see just how easy it can be.
There's also the Budget eBook Membership available here – and in case you haven't heard, we also have Afterpay available when purchasing our Healthy Mummy smoothies.
Save On Groceries With The 28 Day Weight Loss Challenge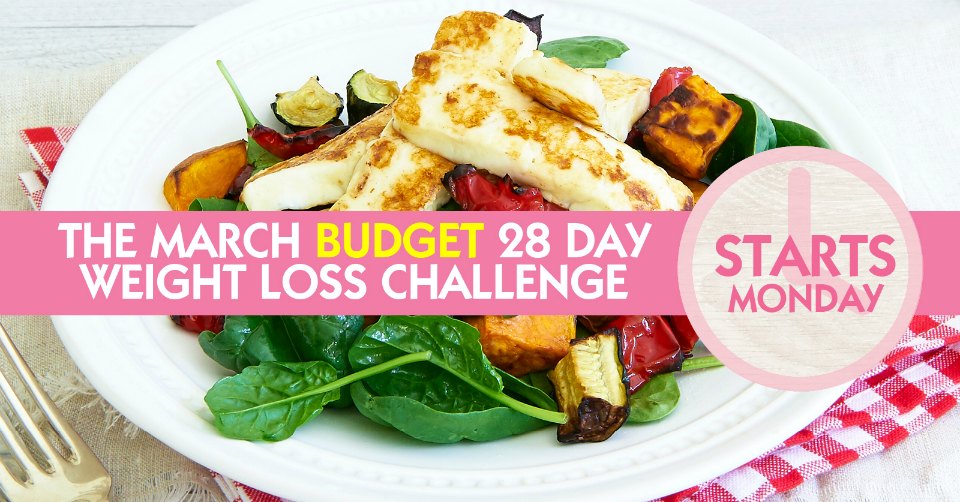 The March round of the 28 Day Weight Loss Challenge is the BUDGET round – with ALL meals for the ENTIRE day UNDER $10 – take part here and lose weight PLUS save money!
AMAZING TRANSFORMATIONS FROM OUR CHALLENGE!
1.Rae Willingham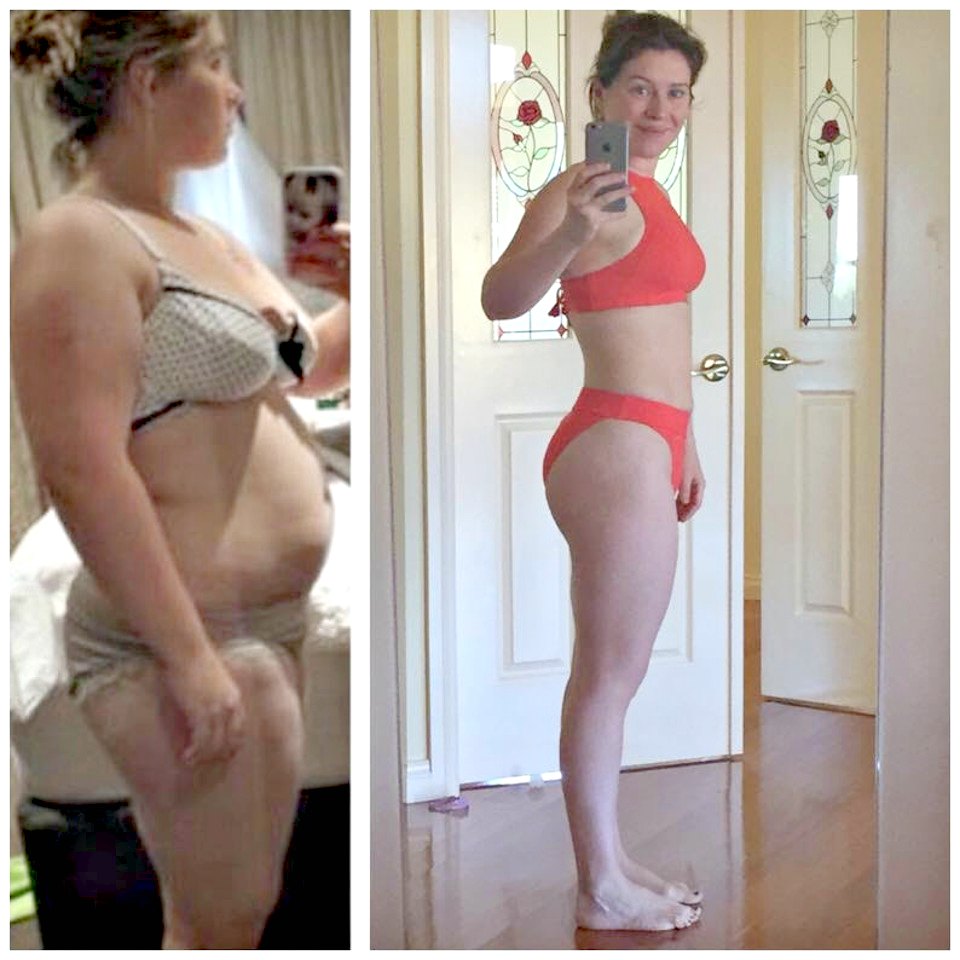 Mum of three children young children, Rae, has overcome negative self belief in the face of  some very big obstacles. After losing 25kgs* and maintaining her goal weight with The Healthy Mummy 28 Day Weight Loss challenges she says:
"I am no longer the girl who suffered debilitating anxiety and regular panic attacks. The one full of excuses not to go out and enjoy life. I am now this amazing butterfly who loves her life and lives it with no worries (well far fewer, I am still a woman after all!)".
2. Jo Hart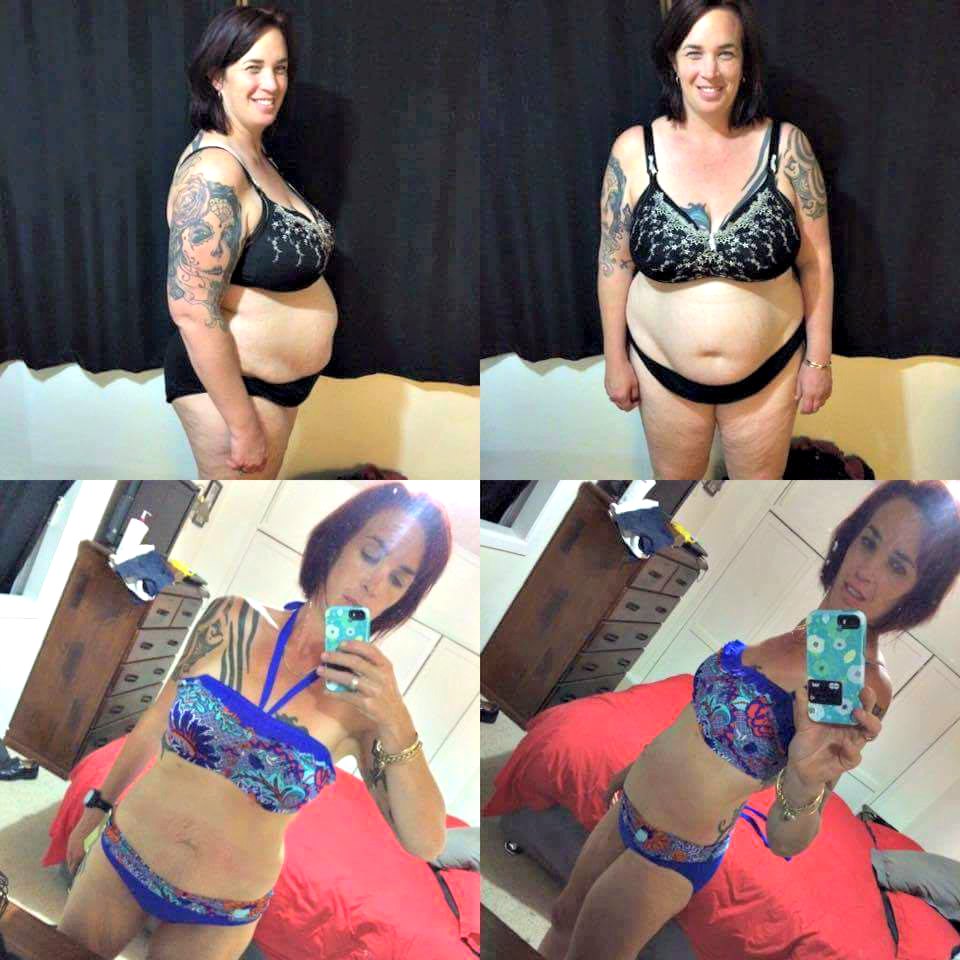 Jo Hart not only rocks her new bikini, she has lost 38kg* with The Healthy Mummy 28 Day Weight Loss Challenges.
She says:  "I am proud of the change I have made for not only me but for my family too".
3. Renee Harrison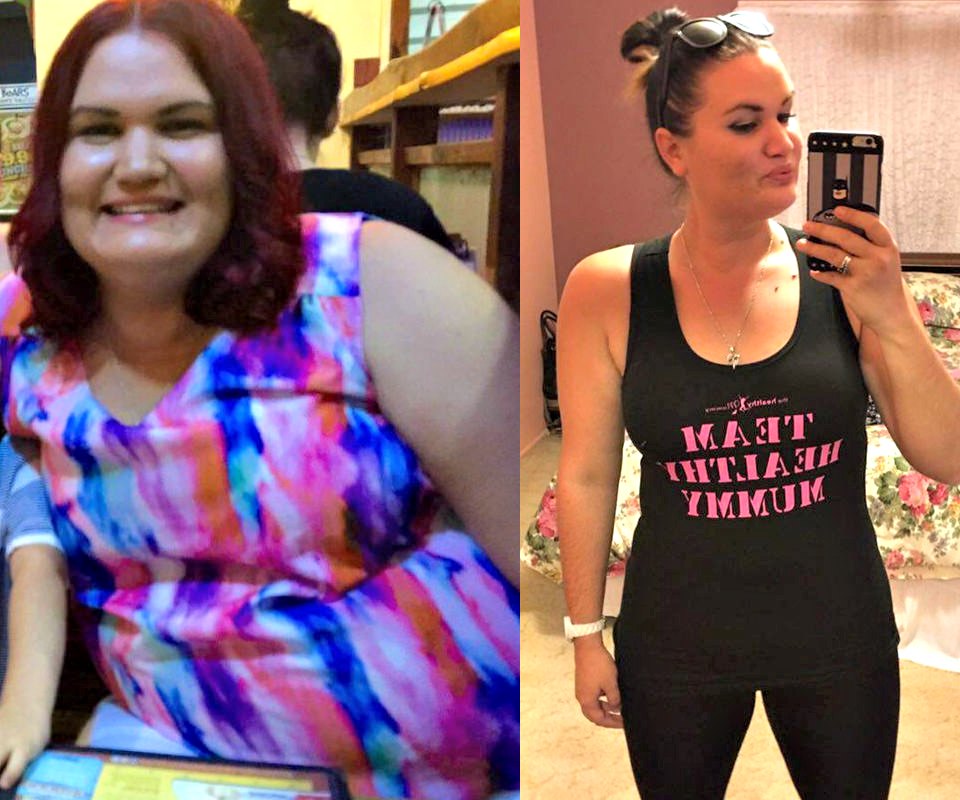 Mum Renee, from Central Queensland, has overcome depression and anxiety stemming from an abusive relationship and transformed her body losing 41kgs* (from 115kgs to 74kgs) with The Healthy Mummy Smoothies, free snack recipes and portion controlled high protein meals.
She says: "previously I lived day by day, but now I embrace life as it were my last day on the earth!".
4. Elle Temple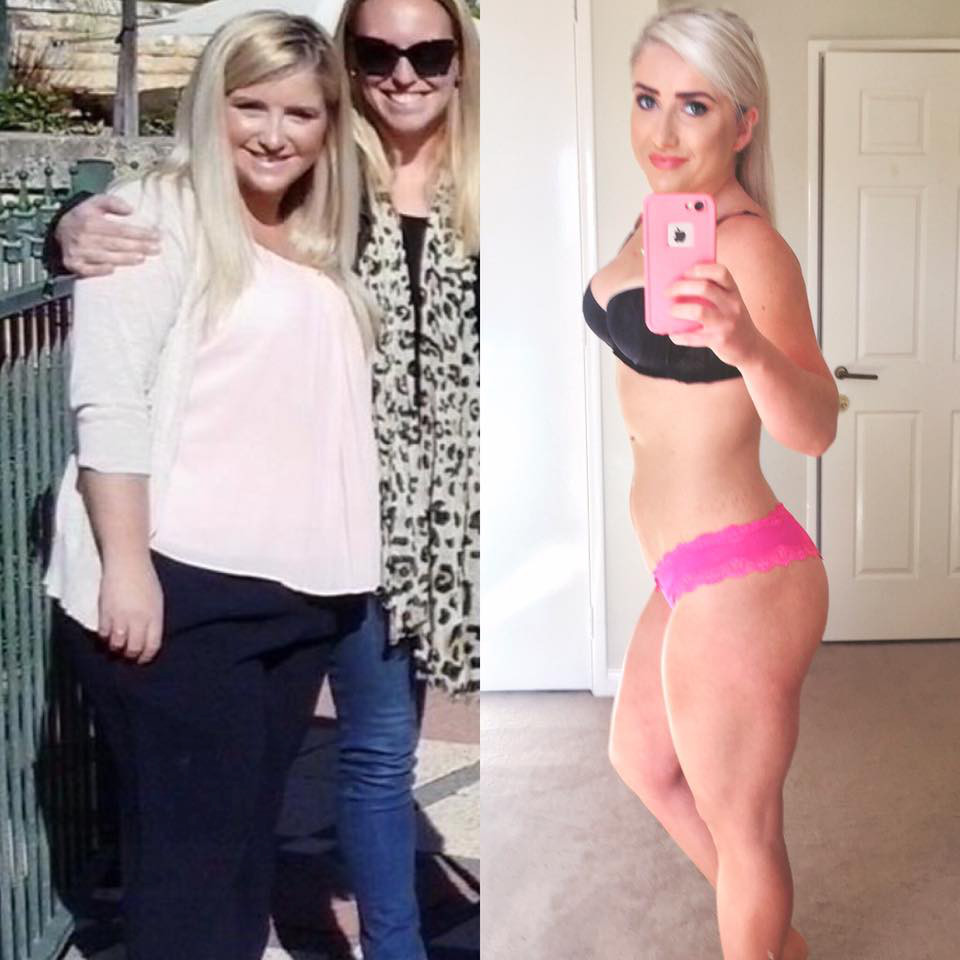 Smashing her weight loss goal of 25kgs* (from 83.6kg to 58.6kg) with The Healthy Mummy 28 day weight loss program, Elle now focuses on toning up.  Elle says:
"today I am thankful that I am no longer afraid of having photos taken of me. I love that I have photos to look back on and am proud of how far I have come. From being 'obese' and having no energy to tackle my day, to being a healthy weight and being able to spring around with my crazy toddler".