Mum loses 29kg and is saving money each week by living a healthier lifestyle
In November 2016 with a goal weight in mind this mum of 3 reached her destination in 11 months losing 29kg!
It all started by a chance encounter for Nikki, as she stumbled across a lady asking about weight loss products, she then contacted the same woman who is now her local Healthy Mummy consultant!
"I had seen a photo of myself and was not happy with what I was seeing." Enter the 28 Day Weight Loss Challenge and Nikki is living her best life.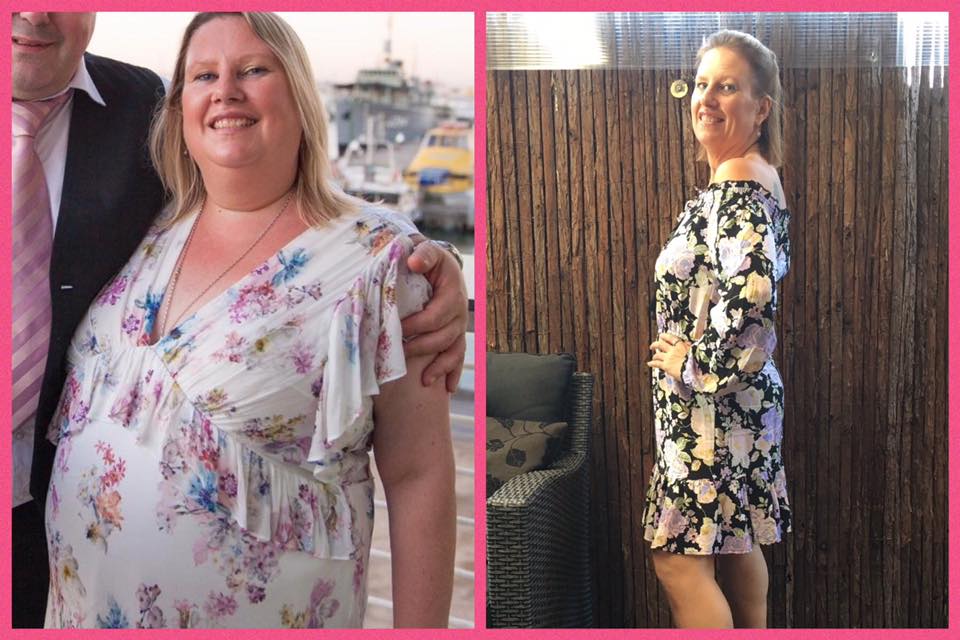 'I have learnt to live and enjoy each day'
Nikki's husband was made redundant 3 days after she started the 28 Day Weight Loss Challenge which gave her all the more incentive to succeed because she had already paid 6 months in advance. 
"I am a much better wife and mother of my 3 boys as I have learnt to live and enjoy each day that I have."
Already on to the next goal, Nikki is determined to tone up.
Saving money every week
Nikki finds the best thing about The Healthy Mummy is actually saving money each week by living a healthy lifestyle! She says, "I have learnt to buy meat in bulk, buy vegetables that are in season, look for reduced goods to save our dollars and have also started to grow my own herbs".
No longer wasting food, Nikki uses the Healthy Mummy app for its simplicity in looking up an ingredient to find the best recipes to use it up. 
Meal prep is Nikkis' favourite day of the week! Finding it as a form of de-stressing, she gets in the kitchen and cooks up a storm. Basing her recipes around living on one income, she chooses a lot of mince, sausages and chicken recipes while bulking them up with lentils to get more more value.
Try these 10 chicken recipes you can make in under 30 minutes, winner!
Making no excuses, Nikki says, "If I don't have time on a Sunday to meal prep I do a little after school pick up each day through the week."
Nikki's 3 top tips for meal prep
1.Plan your meal prep around what ingredients you already have.
2.Meal prep does not have to be about spending the whole day in the kitchen. A little bit done each day can work just as well.
3.Make sure you use the 28 Day Weight Loss Challenge App. This way you always have your shopping list with you. At the touch of a button your weeks shopping ingredients are all there.
Nikki's husband has also lost 10kg from eating the Challenge food AND her kids are now choosing healthy options rather than living on processed foods.
Watching other people's journey also inspires Nikki each day to keep going, "I stayed positive in my journey by keeping myself accountable each day."
Has Nikki's story inspired you? Why not try out our 28 Day Weight Loss Challenge?
With over 4,500 recipes, daily meal plans and workout programs – The 28 Day Weight Loss Challenge is designed for MUMS to help them reach their weight and fitness goals. From breastfeeding friendly recipes to budget-friendly meal plans – the Challenge can help mums – no matter where they are in their life – make positive changes.