Small budget doesn't have to mean small adventures during these school holidays!
There are plenty of things to do in Sydney over half term, much of which doesn't have to cost much (or in some cases, anything). Discover the top July school holiday activities in Sydney.
Check out these fun activities for everyone, every budget and every age!

With the July school holidays fast approaching, many of us find ourselves scrambling to find fun and engaging school holidays activities for the kids, that won't break the bank!
At The Healthy Mummy we understand that school holidays can be a tricky time for all of us, with working and juggling the kids and in our current economic climate there may not be money to spare to head off on holidays, so it's a great opportunity to explore close to home!
For Sydneysiders and visitors alike there is no mistaking that Sydney and its surroundings has lots of fun, affordable and accessible adventures for everyone.
After much investigation I have discovered these exciting adventures for you and your kids for the upcoming July school holidays and they won't break the bank!
Of course there are incredible sports camps, museums and animal encounters all over Sydney but let me share some ideas you might not have thought of!
Coastal Walks and Whale Spotting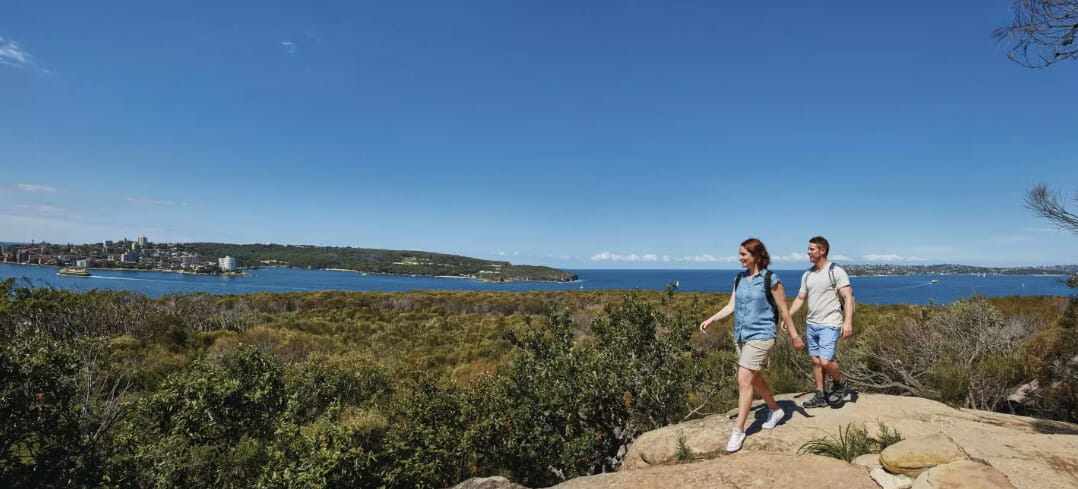 With so many walks for the young and not-so-young on our rugged Sydney coastline, it's hard to choose where to go. Let's think whale spotting as in late June to early July our coast becomes the spectacular backdrop for these magnificent animals in the wild.
Manly offers many great walks but it also offers North Head which is the perfect place to spot whales migrating up the coast.
The thrill of spotting a breaching whale or even the spout from them taking a breath through their blowhole is unforgettable and it's free!!
You can take a bus, train or ferry to Manly to kick off your whale spotting and a great walk to North Head from the wharf or catch a bus up to save your legs for the walk back (which is all downhill).
HelloManly offers some great suggestions for walks and getting around Manly at and be sure to check out the Manly to Spit walk as well!
Blue Mountains – the perfect day trip
Under two hours from Sydney, the Blue Mountains offers so many activities for even the most discerning kid (or adult)!
Catch the train or drive to Katoomba and head to Scenic World for world class adventures with the iconic scenic skyway, the world's steepest railway, the famous cable car along with kilometres of elevated rainforest boardwalks.
For a big adventure get the Explore More Pass a Blue Mountains Explorer Bus and Ultimate Discovery Pass combo ticket. This includes unlimited rides and activities. You might ride the Scenic Skyway, walk around Katoomba Cascades, return on the Skyway, or walk to Echo Point and see the Three Sisters before jumping on the Explorer Bus.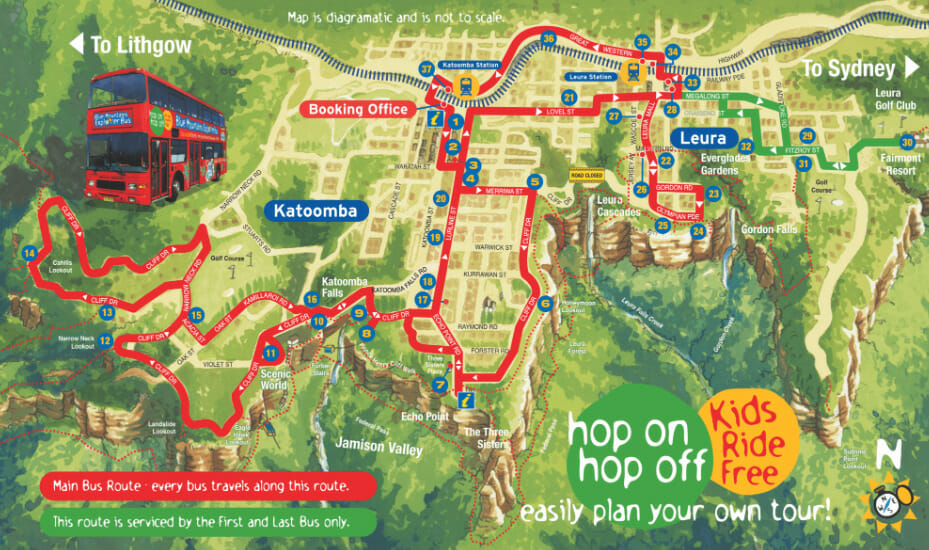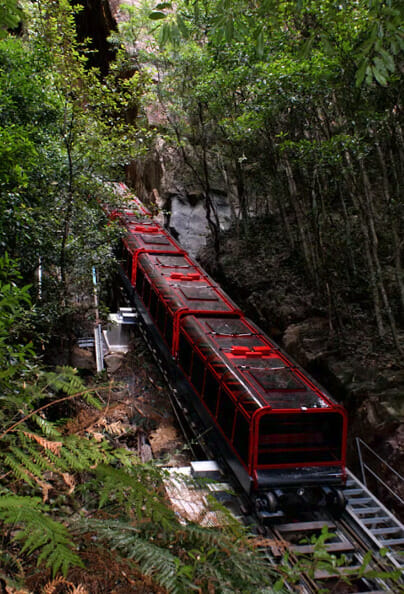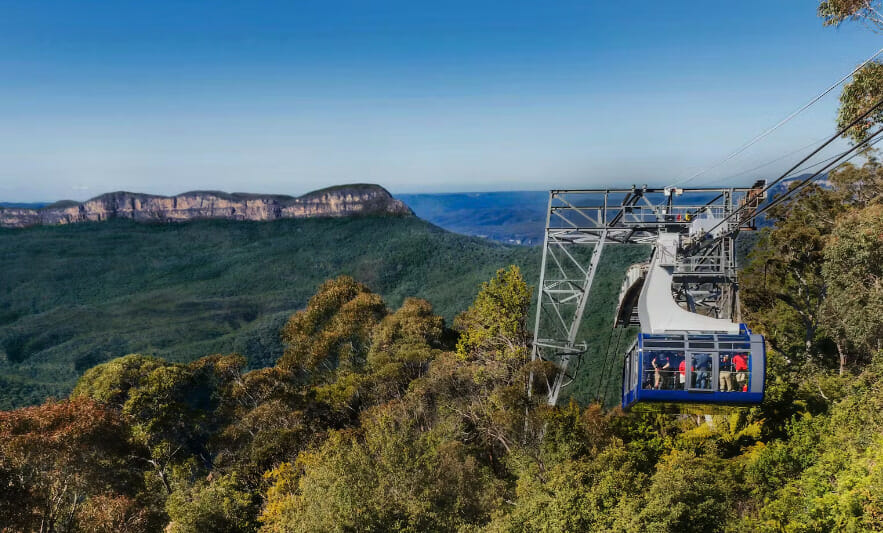 TreeTops Adventure
It's time to zip down the Zipcoaster!  Treetops Adventure Western Sydney offers exhilarating school holiday activities for every member of the family from 8 – 75.  You may choose the supervised tree rope courses, ziplining and the new  Zipcoaster, the thrilling fusion of a zipline and roller coaster in one.
Getting to Treetops Adventure is super easy at less than an hour from the CBD by car or you can get there via various public transport options.
If you don't want to do too many things these school holidays, choose Treetops Adventure Western Sydney as this is truly a day of adrenaline, challenging yourself and fresh air for all the family!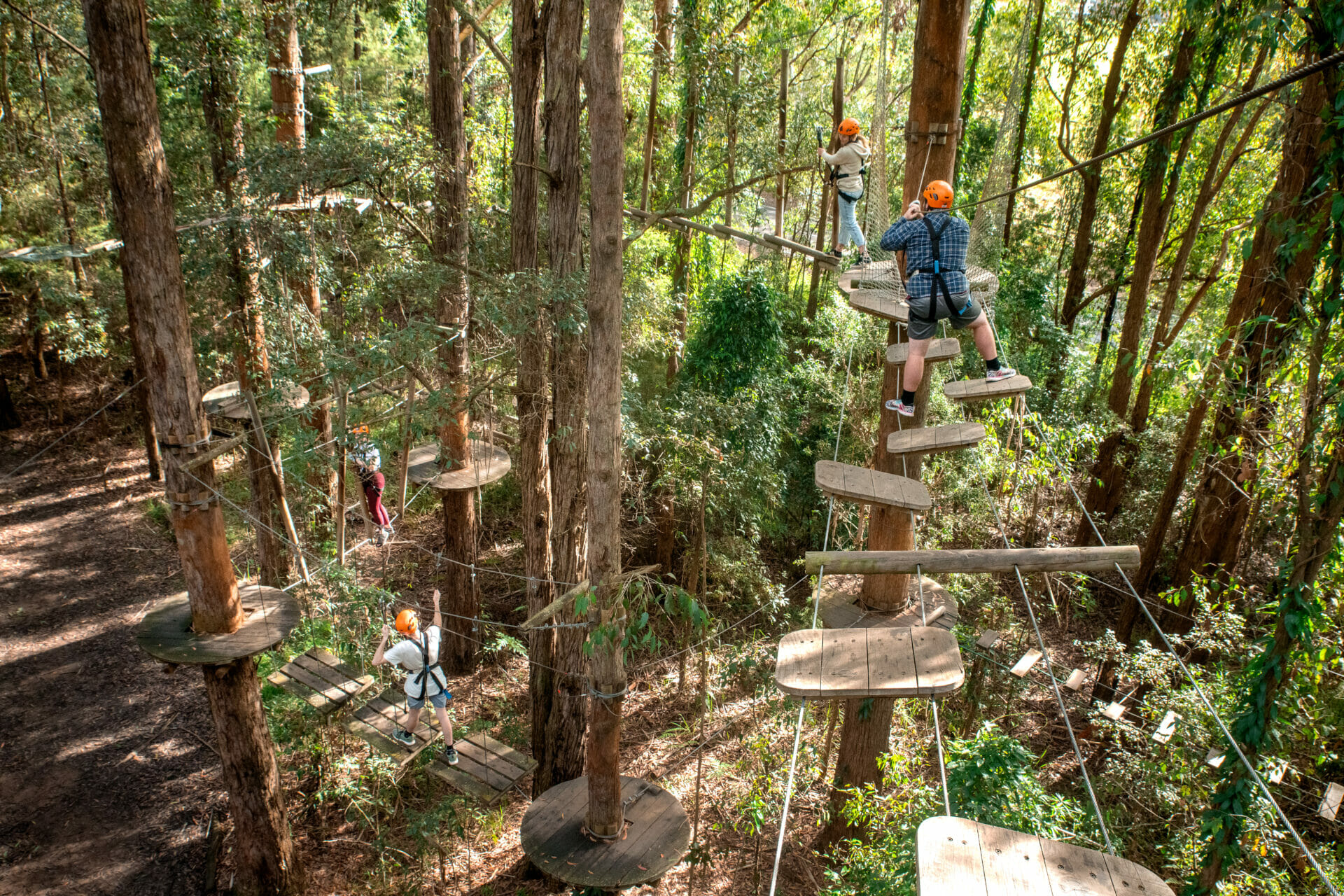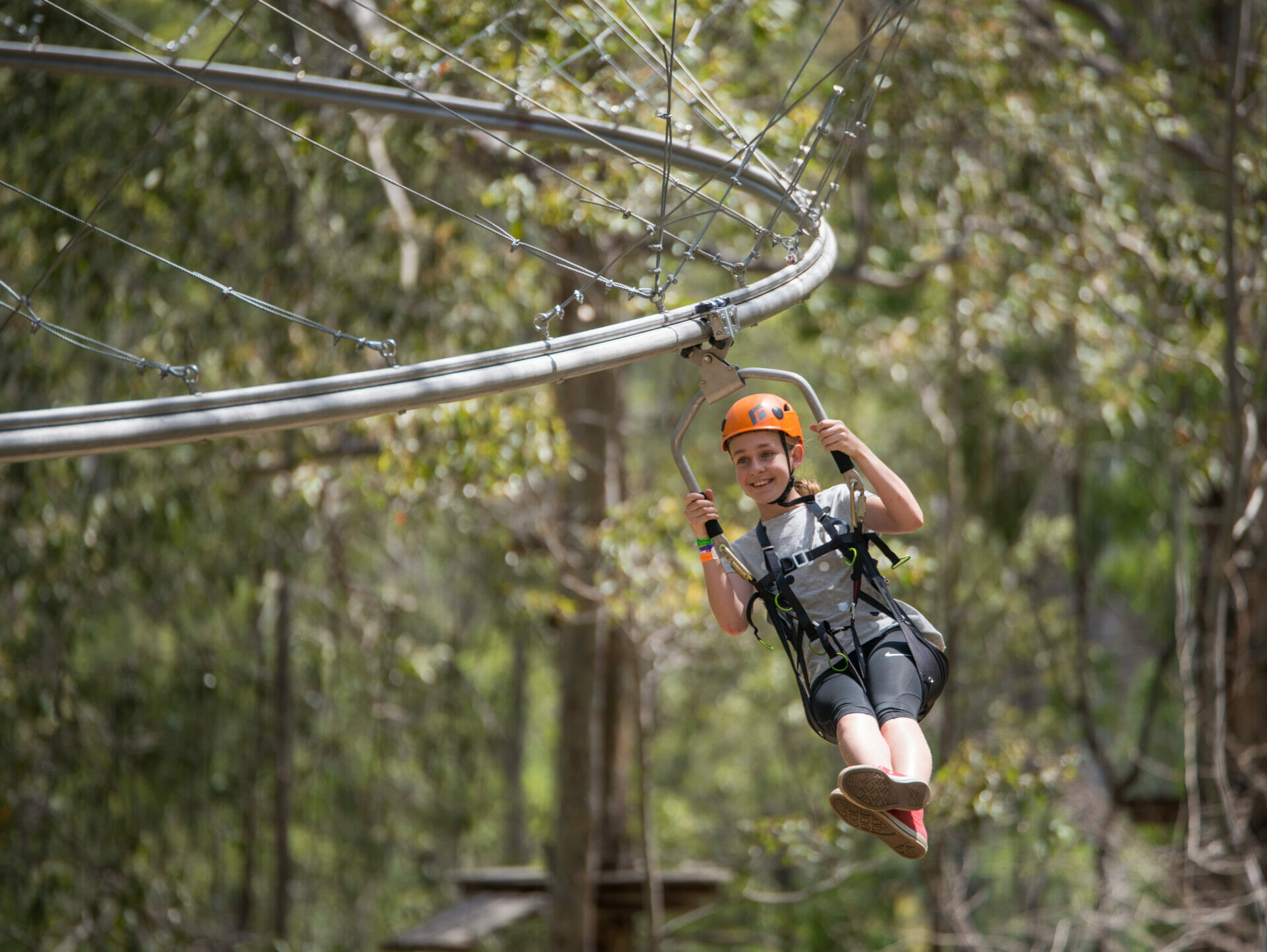 Q Station, Manly
The North Head Quarantine Station is an incredible part of Sydney's history and is open for exploration. Spring Cove operated from 1832 to 1984 as the venue for testing and managing ship-borne disease and those infected were quarantined until they were safe to be released into greater Sydney.
One of Australia's most significant heritage sites, Q Station provides the perfect excursion for anyone and everyone. When you join a walking tour your experienced guides will blow your mind with the true stories behind the unique history of this amazing site.
Catch the ferry to Manly from Circular Quay and the free Q Station shuttle service up to North Head and check out this unique and special place that's not only full of history but the perfect place for a picnic lunch with the most spectacular view from the edge of Australia.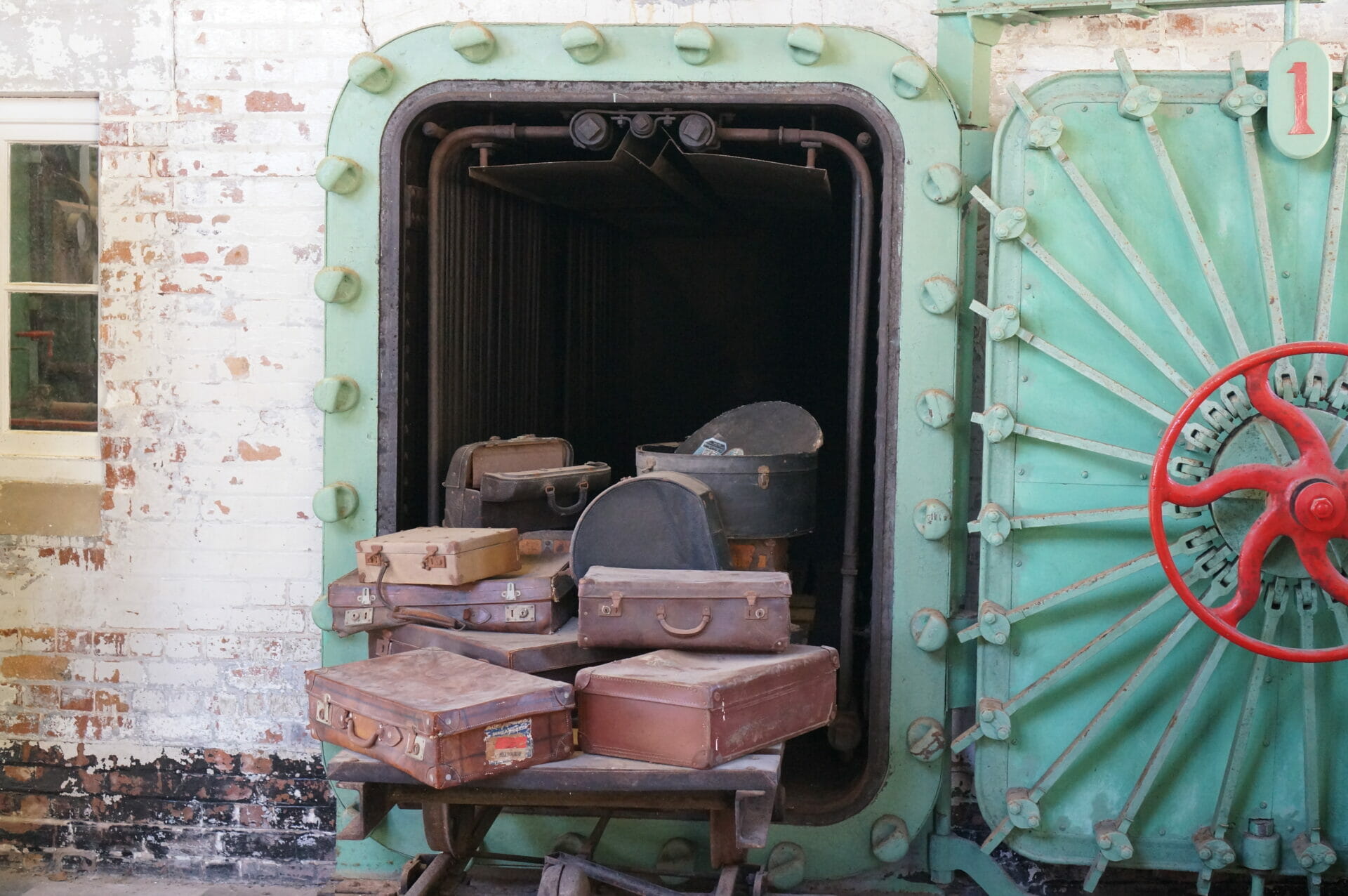 Science Space Museum
Looking for a day trip that's exciting, educational and unique? Head down to Wollongong to the Science Space Museum to be inspired for what the future holds and empowered to help change it for the better and it's under two hours from Sydney via car or public transport.
Science Space was created to provide everyone and anyone the opportunity to discover more about science and technology in this interactive, hands-on and exciting facility. Science Space has a planetarium, interactive science shows as well as lots of special programs for all ages
This school holidays they are featuring a thrilling line up of dinosaurs in their Jurassic program exhibits, hands-on activities that will transport you back in time to the world of these prehistoric creatures.
You can meet life-size animatronic dinosaurs, including the mighty T-Rex, and discover their incredible features and behaviours along and also you can 'feed' the baby dinosaurs in the prehistoric nursery with the trained dinosaur keepers will be on hand to keep our cheeky prehistoric pals under control!
As a non-profit organisation The Science Space offers great entry prices from $12 for all day access to the exhibition space so is truly a budget friendly school holiday activity!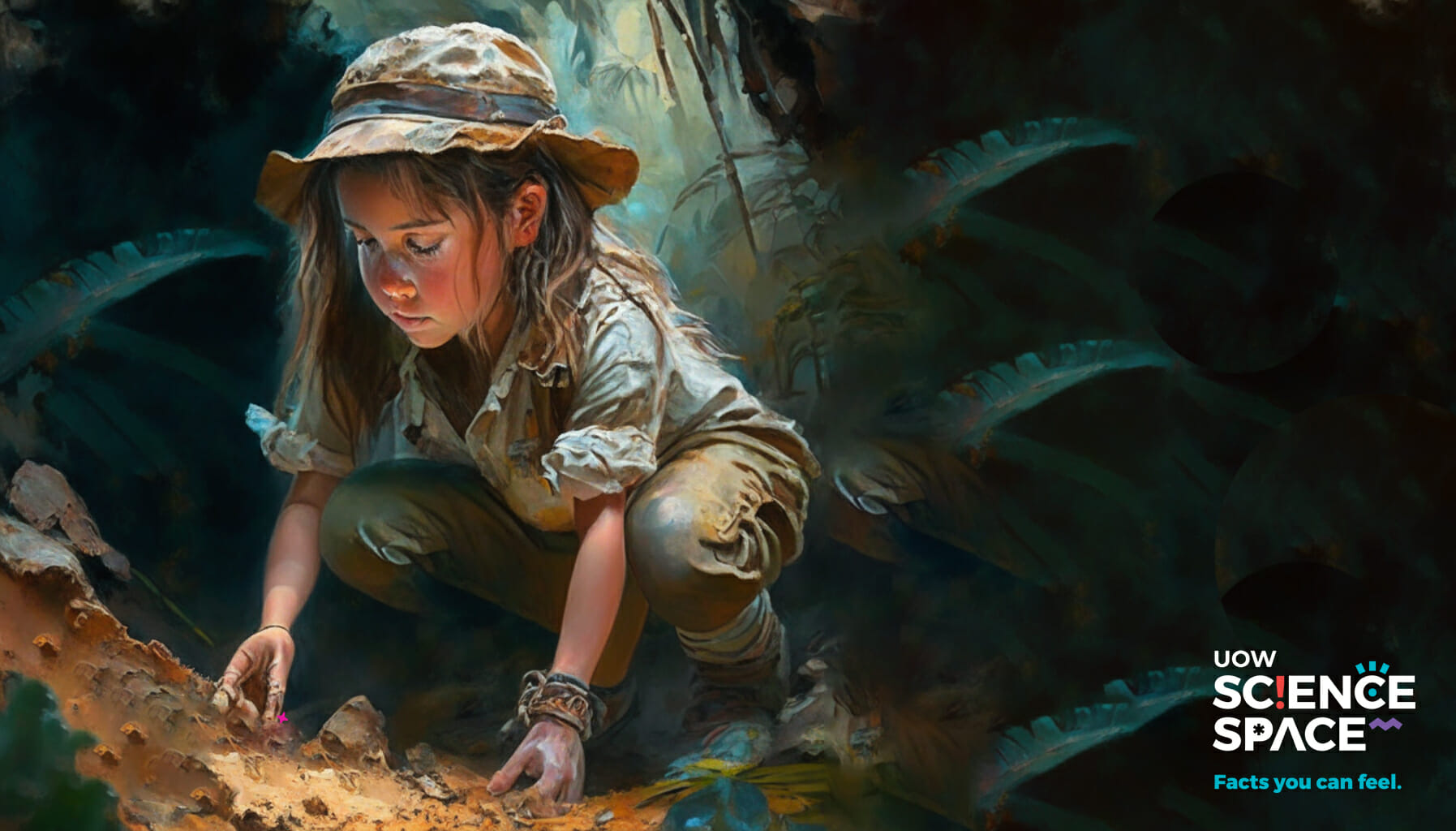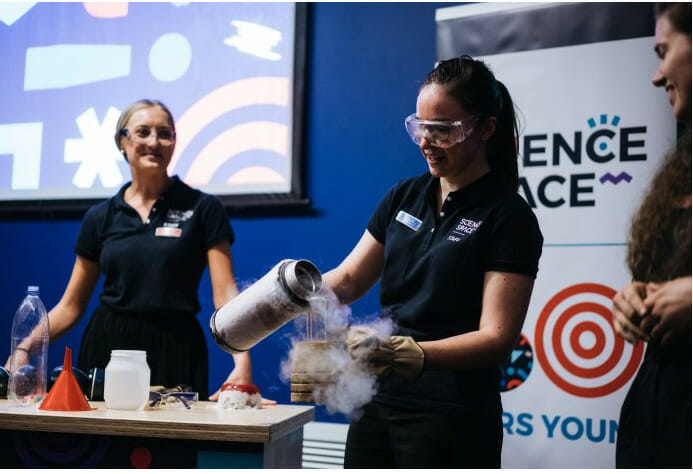 Free Sydney Walking Tours
Find out more about Sydney with the FREE guided walks from Town Hall in Sydney where you can explore and discover the incredible history of Sydney via the main tourist attractions but also tunnels, art and laneways.
Amazing Sydney Playgrounds
Small budget doesn't have to mean small adventures and I hope that I've given you a little inspiration for planning your day out and during the July holidays.