How to start a weight loss journey when you have over 50 kilos to lose
Beginning a weight loss journey can be overwhelming, especially when your goal is to lose over 50kg - get these tips from mums who've done it!
Beginning a weight loss journey can be extremely overwhelming, especially when your goal is to lose over 50kg.
It may seem like an unachievable target but we have MANY mums following the 28 Day Weight Loss Challenge who have been in the same boat as you and lost BIG numbers.
Chelsea Dickson and Jasmine Ready both know just how daunting it can be to get started when you feel as though you have a huge amount of weight to lose and both lost the weight using The Healthy Mummy plans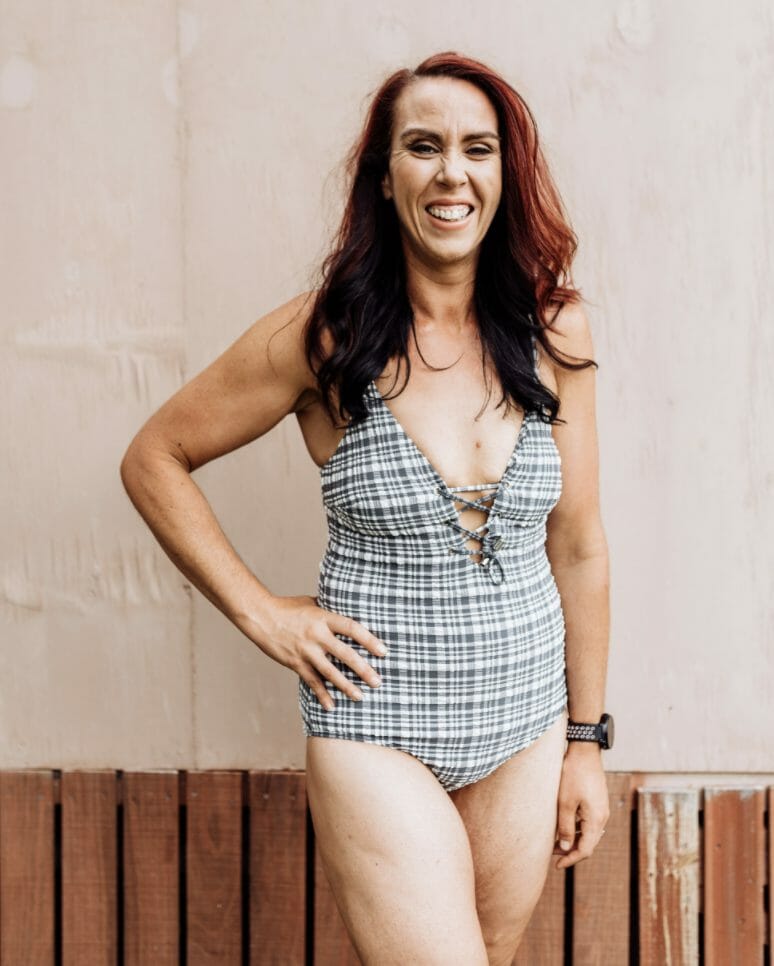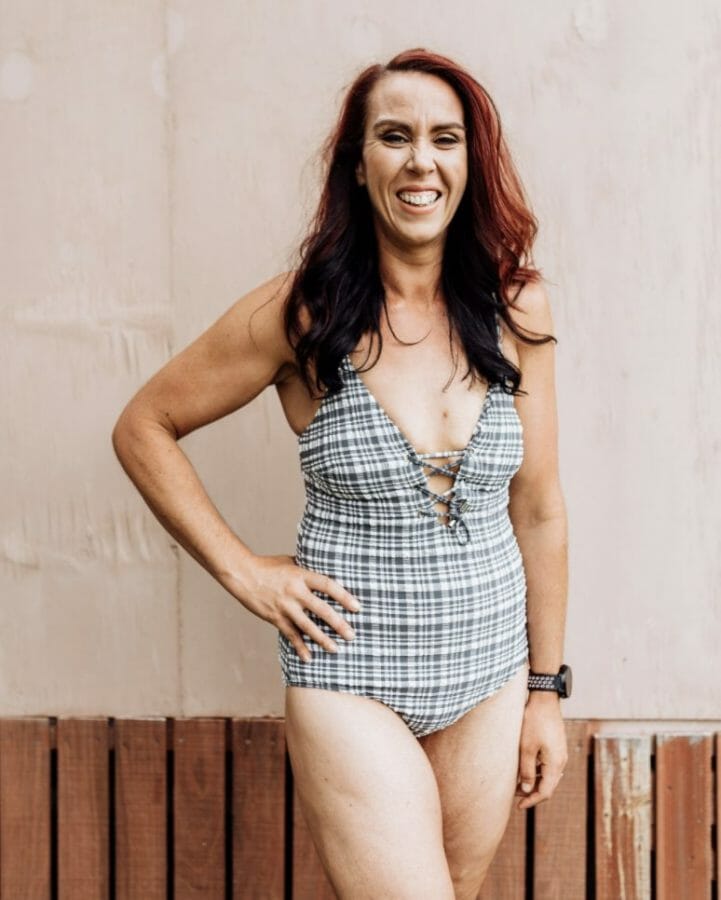 Advice and support from people who have been there and understand the challenges can be a game changer. Here's what they had to say.
Chelsea Dixson has lost 60kg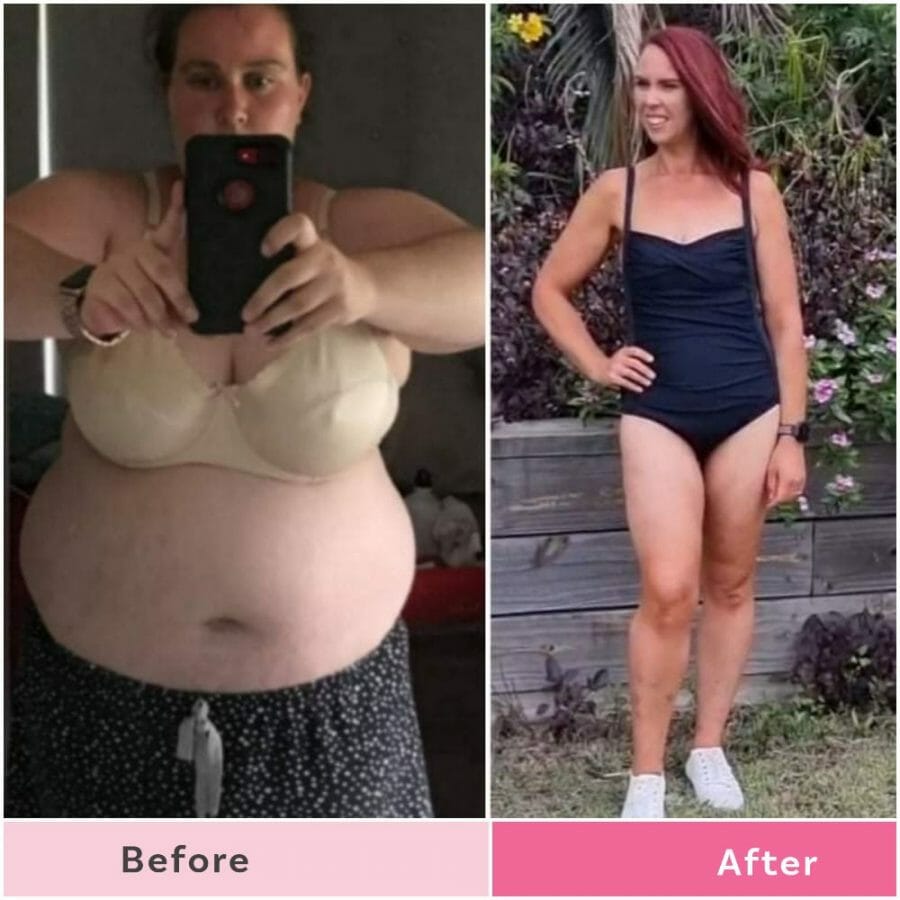 34-year-old Chelsea is a mum of four and she has lost over 60kg following the 28 Day Weight Loss Challenge and using The Healthy Mummy Smoothies.
"It took me 14 months to lose the weight. Starting with The Healthy Mummy was all about making it a lifestyle, incorporating it into my everyday living," she says.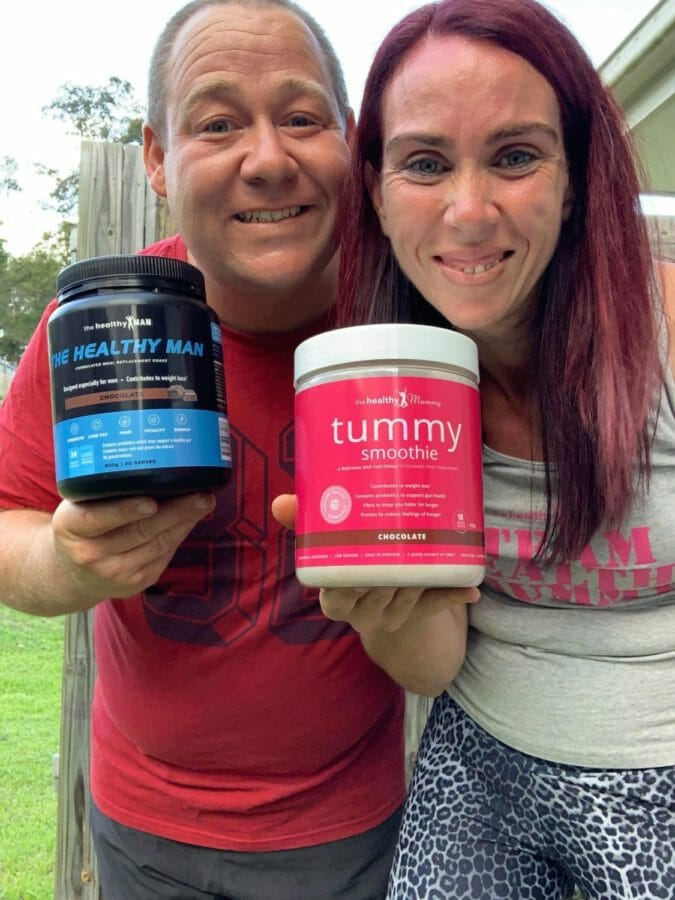 "My 1st step was calculating my BMR, looking in the app for foods I already loved and enjoyed , slowly cutting out the sometimes foods and adding in water.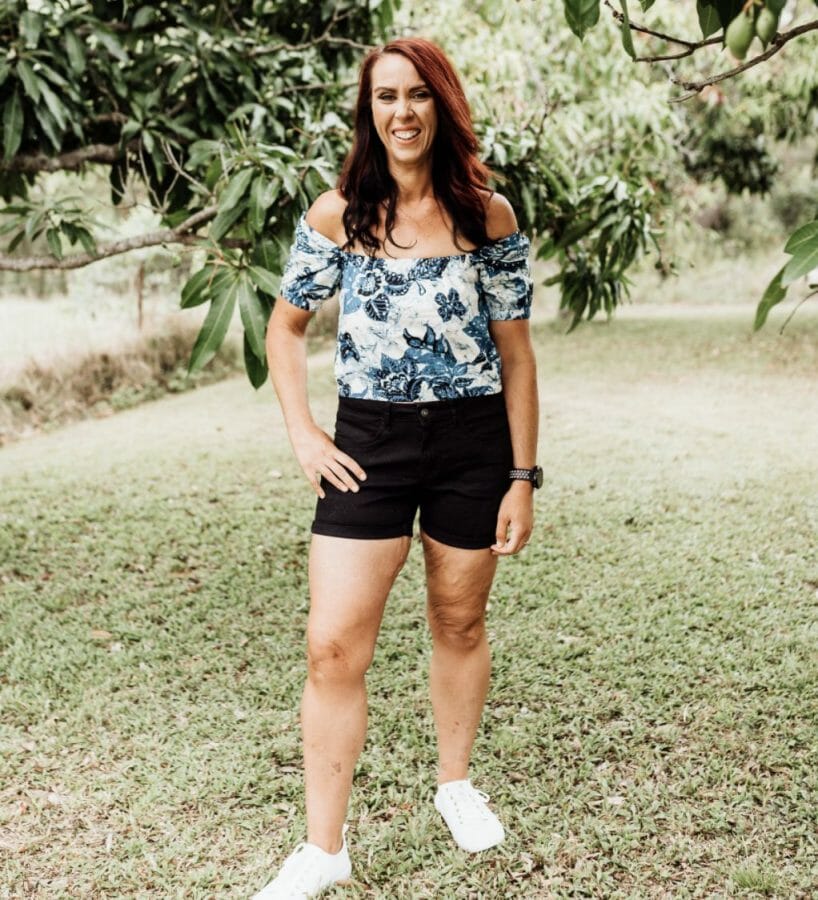 "I had a window rather than a goal weight so when I end up at the higher end, I just think about what I've changed and go back to basics e.g., stop eating off my kids plates, making sure I'm drinking my water, bulking my meals with salad or veg rather than feeling the need to snack."
Chelseas top tips for those wanting to lose over 50kg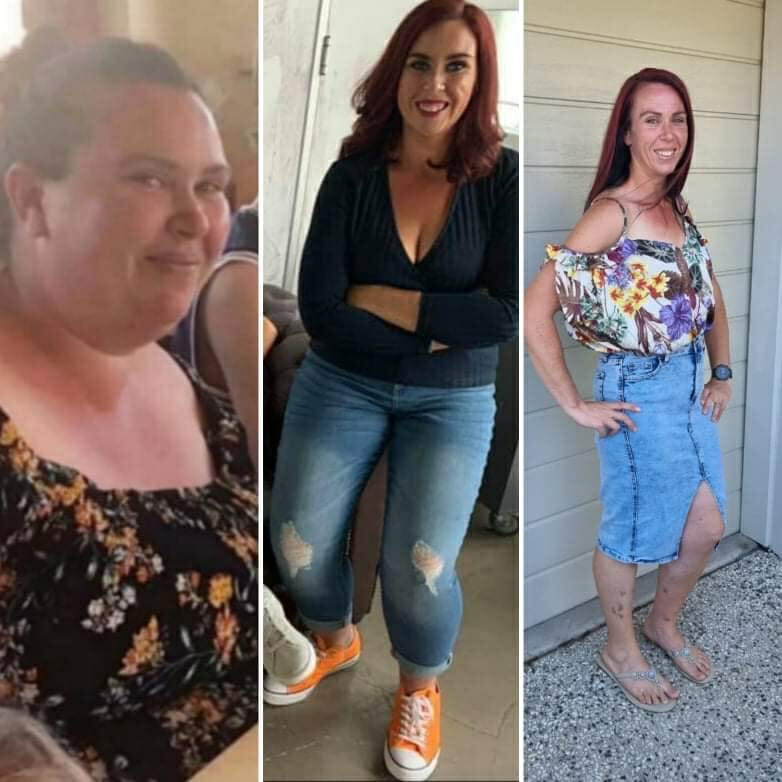 1. Break it down into smaller more achievable goals
Losing weight is hard but by breaking it down into 5kg lots it's more achievable, just do 5kgs at a time, so you don't become overwhelmed with the big numbers…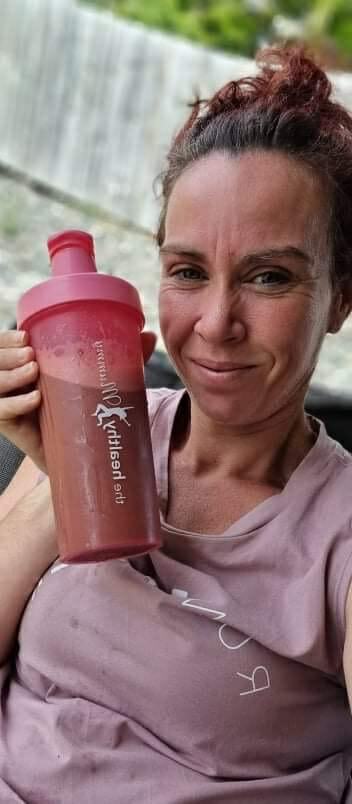 2. Meal prep
Meal prep for success as being organised makes life easier. It makes it manageable and meal prep doesn't have to be complicated.
It can be making extra serves at dinner or a day of prep or just a moment in time you feel like cooking but having food in your freezer that's easy to grab makes it easier to make a healthier choice.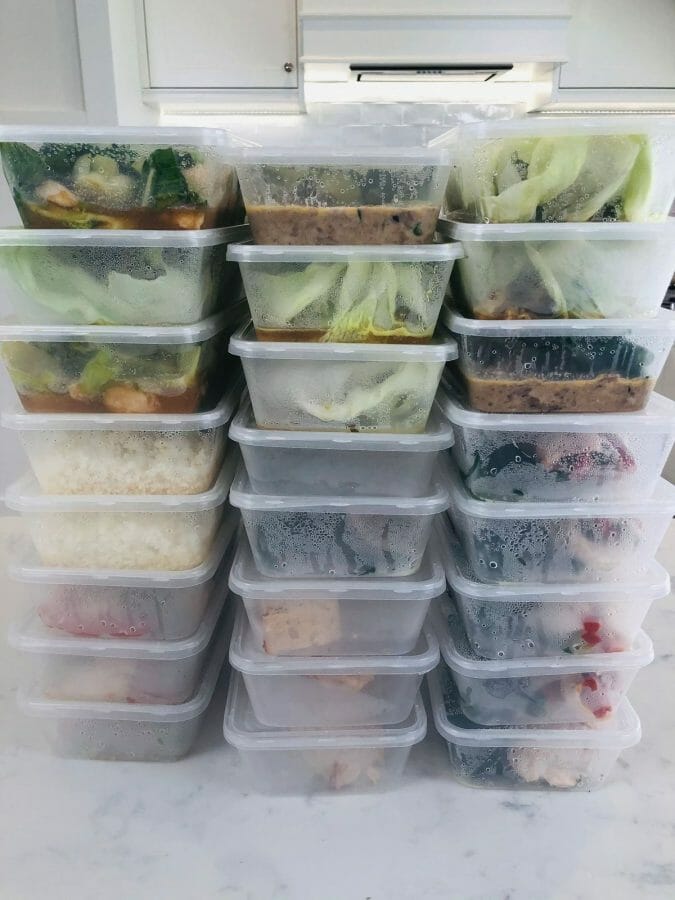 3. Small changes can make a big difference
Small changes all lead up to big results, slowly cut out foods and remember all is okay in moderation for The Healthy Mummy is a lifestyle.
4. Have a positive mindset
Mindset is really important after being 60kgs heavier it can be hard to adjust to your new body, so learning to appreciate and love the vessel that allows you to breathe daily is a huge step in happy living.
5. Be proud of yourself
You decided to make a change and that's amazing. Be proud of yourself every step of the way and never  measure yourself with someone else's ruler.
Join the plans Chelsea used here 
Jasmine Ready has lost over 50kg in 14 months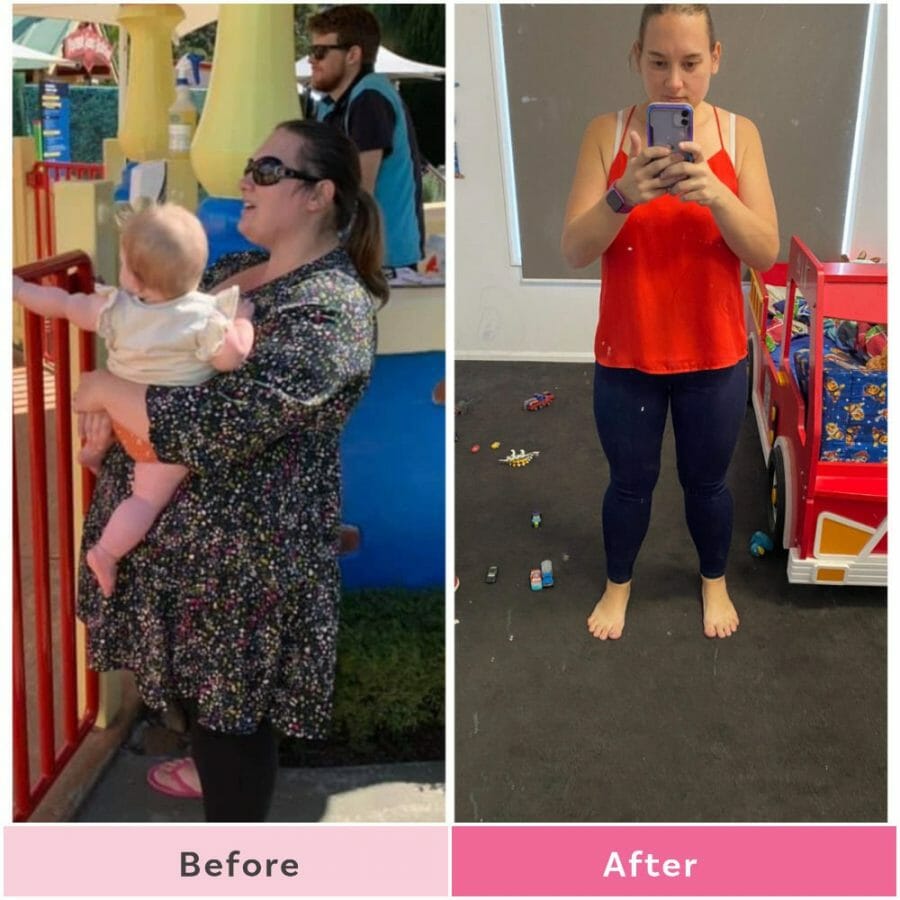 Jasmine's tips for losing big numbers
1. Find support
The Townsville-based mum credits her success down to having a supportive husband, who eats what she eats – including meals from
The Healthy Mummy app!
2. Meal prep and meal plan
My meal plan can be boring as I will have the same snacks and smoothies each day and that's what works for me and also drops the food bill. I break my meal preps up in two days so I'm not locked in the kitchen.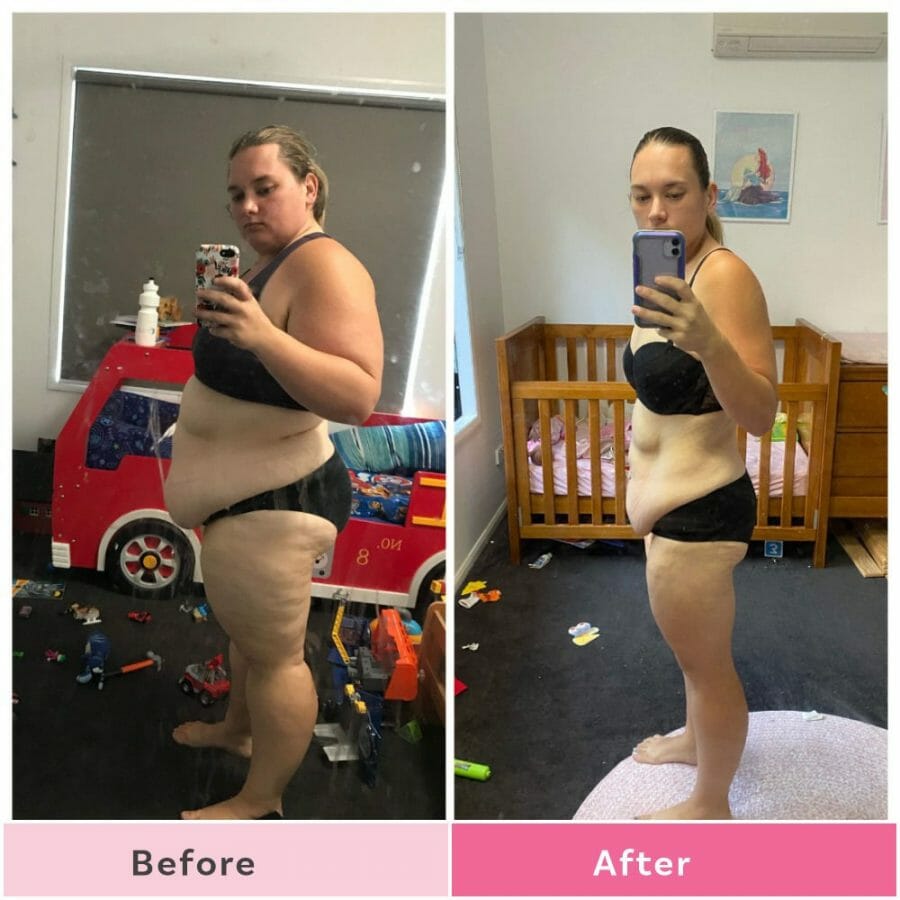 3. Allow yourself a treat once a week
If I allow myself to a one cheat meal a week it keeps me on track because I know I'm strict during the week and I can enjoy ice cream or take away with my family.
4. Set small but reasonable goals
When I was starting off my goals was every 5kgs I would try and reward myself with something. Take one day at a time and you will get the results.
Other top tips from mums who have lost BIG numbers with The Healthy Mummy
1. Join the 28 Day Weight Loss Challenge first and foremost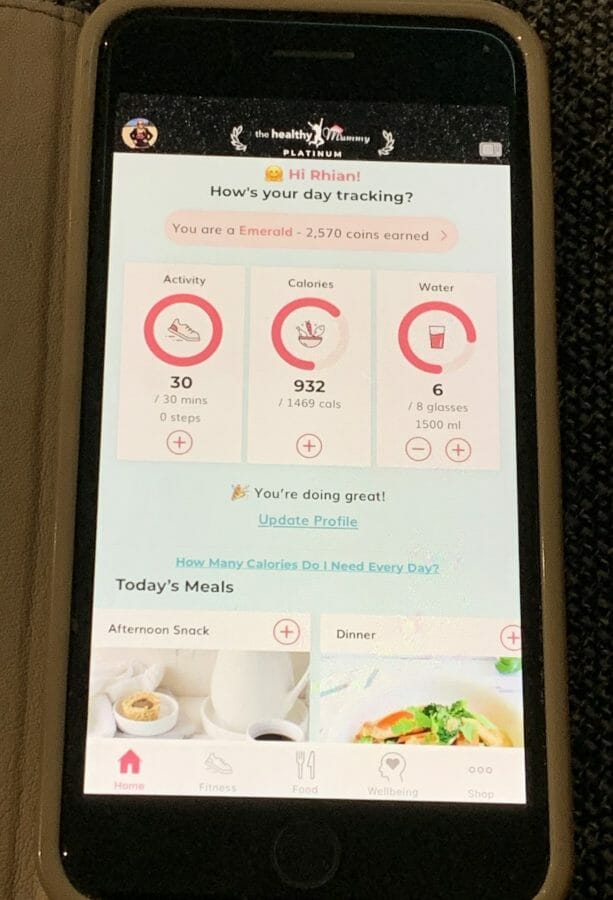 The Challenges have ALL the tools you need to change your life and lose weight.
It is such a relief to have a meal plan in place, one YOU can customise to your and your family's taste. Not having to rack your brain on what meals you should eat, when and how often makes things so simple.
The calories have already been counted for you too (thank goodness).
There are thousands of recipes you can access with the easy to use app right there on your phone. They also have exercise plans for you to do at your convenience and to your fitness level.
When using the 28 Day Weight Loss Challenge App, you can not only customise your meals for you, you can design a meal plan that caters for the whole family. You can even find recipes to cater for allergies, including gluten free and dairy free.
2. Use the Healthy Mummy meal replacement smoothies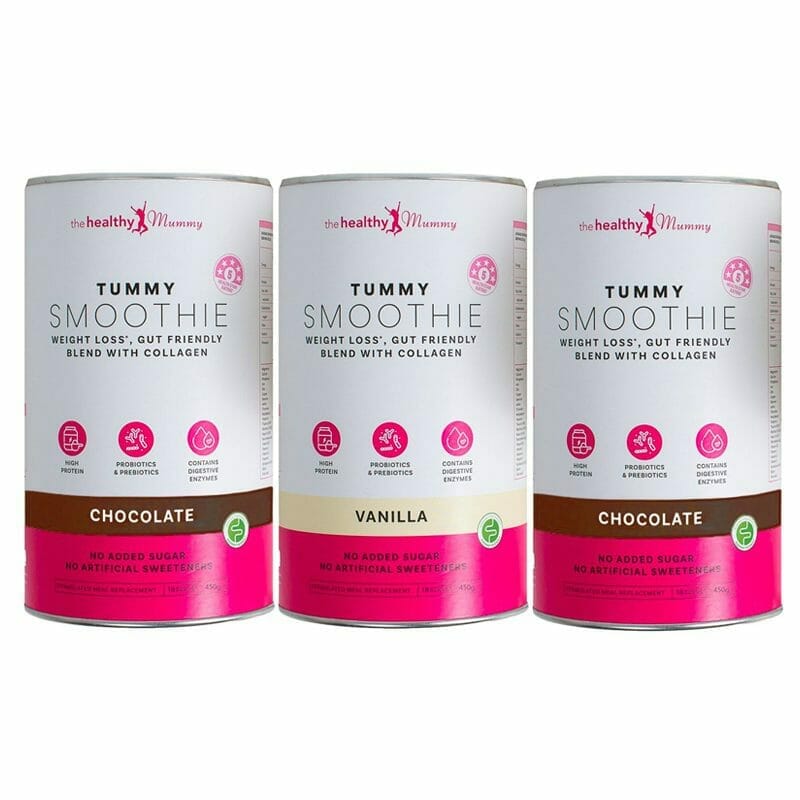 Not having to think about what I'm having for breakfast lunch is amazing PLUS you save money on food shopping .
You can use them for breakfast, lunch, dinner or even as one of your snacks. They are so easy to make, they truly fill you up and give you energy.
They are full of protein, fibre, vitamins and minerals.
You can learn more about the Healthy Mummy Smoothies HERE.
3. Find a Community Group that works for you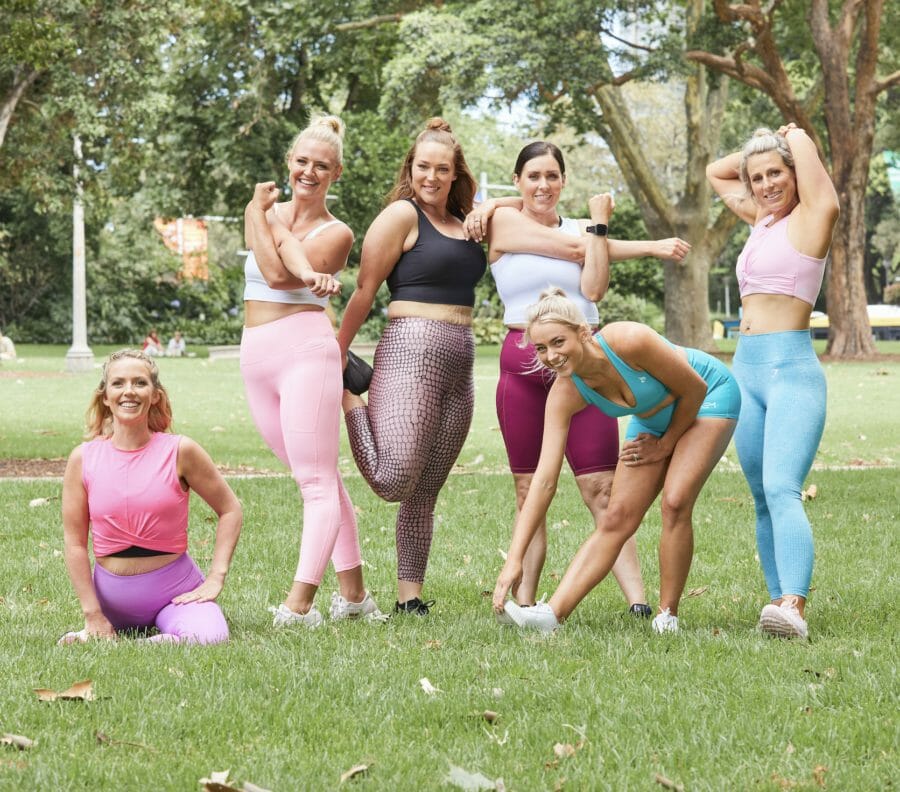 Join and participate in your local Healthy Mummy facebook Group (or join them all like I have!).
Having all those like minded women with similar goals and obstacles can be so helpful. My local page is such a huge part of why I feel so motivated to lose weight and be healthy and fit.
4. Plan and prep your meals and snacks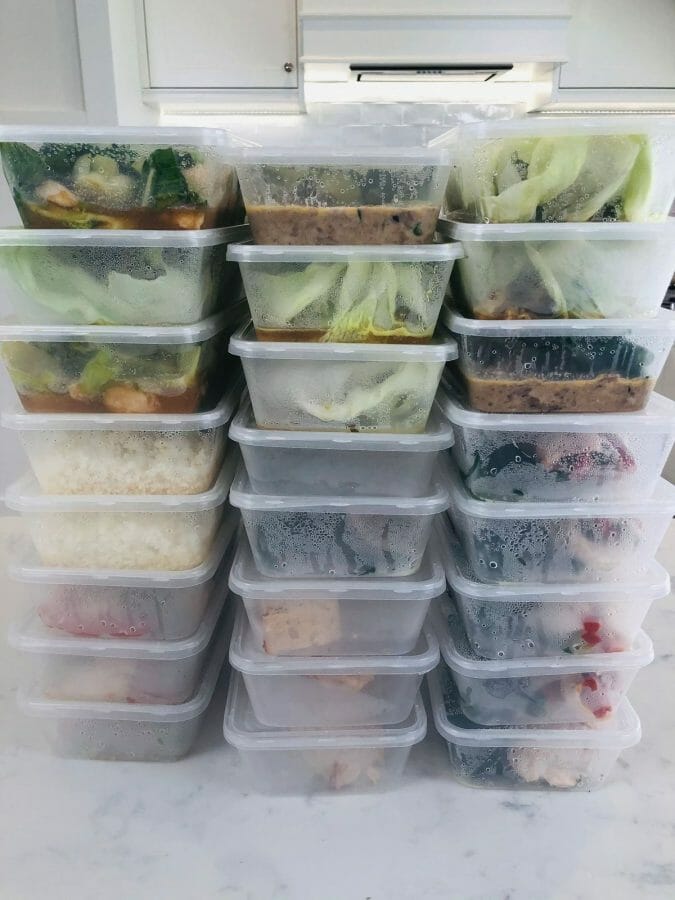 Planning out your weekly food, shopping and then prepping so you have healthy options on hand all the time will stop you reaching for those quick and easy options that are often full of unhealthy fats, sugars and sodium!
You can prep all your lunches and dinners for a week in only a few hours if you wanted. You can also make larger batches and freeze for future use. You will eliminate any of those excuses by doing so.
5. Have self discipline
Self discipline is so important, it will help you grow your will-power muscle and you will be stronger then ever!
Over time those healthy choices become habits you don't even have to think about.
The small steps add up to big results
Don't beat yourself up if you fall off the wagon. In the big scheme of things that one bad meal or chocolate bar is NOT going to derail all your hard work. No one is perfect and can go 100% all of the time.
Pick yourself up, dust yourself off and continue your healthy journey! I often say this to myself "small steps add up to big results" and it really puts things into perspective.