STRONG is the new SEXY! Real Mums discuss our NEW '28 Day Stronger' Workouts
At The Healthy Mummy we love seeing our community of mums getting fitter, healthier and stronger. For there is no secret that STRONG is the new SEXY!
That's why we have added a whole new range of strength training workouts to our already extensive range of over 400 workout videos, all available on our App to members of our Healthy Mummy 28 Day Weight Loss Challenge.
The new workouts are designed specifically to help mums build strength as well as gain more flexibility and calm their minds and include beginner and advanced workouts for 28 Days Stronger, Dance Strong and Power Yoga.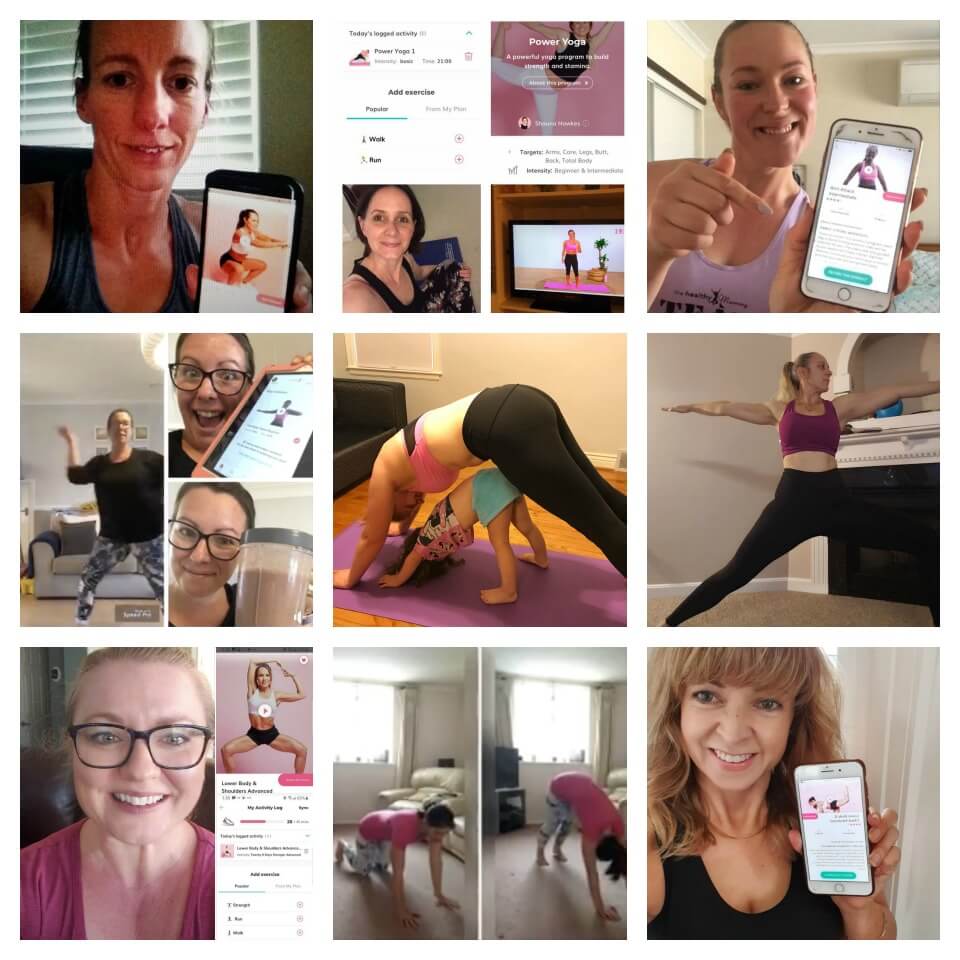 We asked mums participating in our 28 Day Weight Loss Challenge what they think about these new strength based workouts and here is what they have to say.
Lower Body & Shoulders "It was so good. I'm so motivated and excited"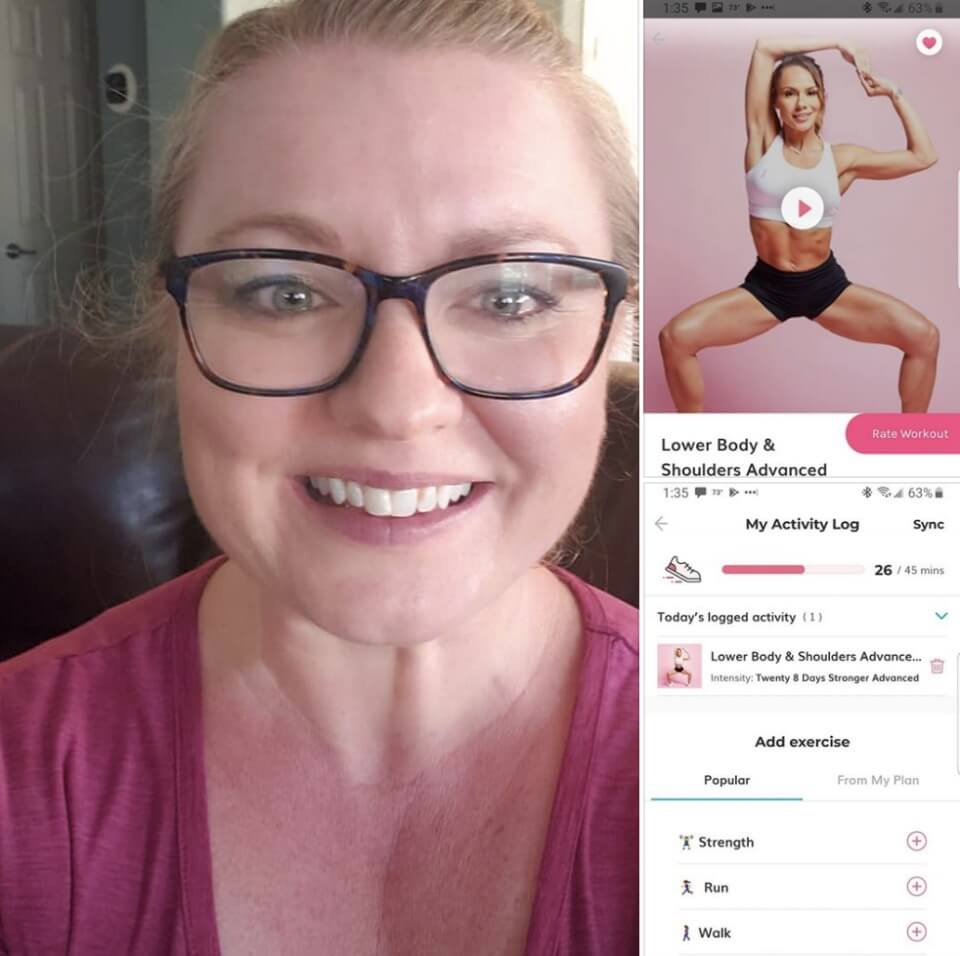 Kate Grimmell says "I couldn't help myself! I was so excited with the new workouts and App features/layout that I played around with it and did a Get Stronger and Power Yoga workout.
I was drenched, happy and ready to tackle the rest of the day (my youngest has a high fever so I need the extra energy).
I'm so motivated and excited!".
Strong and Power Yoga Workouts "Holy Moly they are amazing"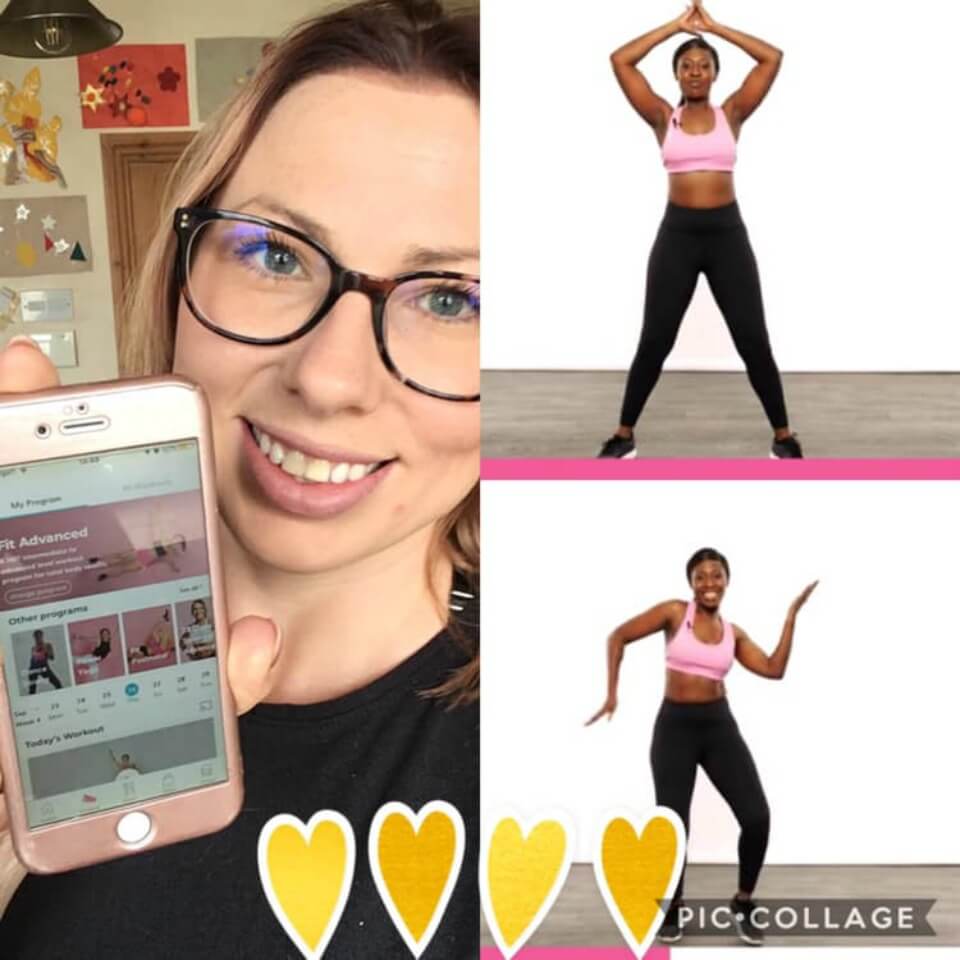 Sarah Cryer says "I've had a PT session today but that has not stopped me from trying out the new workouts on the 28 Day Challenge App!
Holy Moly they are AMAZING! I've done yoga; stronger and the Dance Strong Tabata workout today. I think I might ache tomorrow but it will be so worth it!".
Power Yoga "I am in heaven"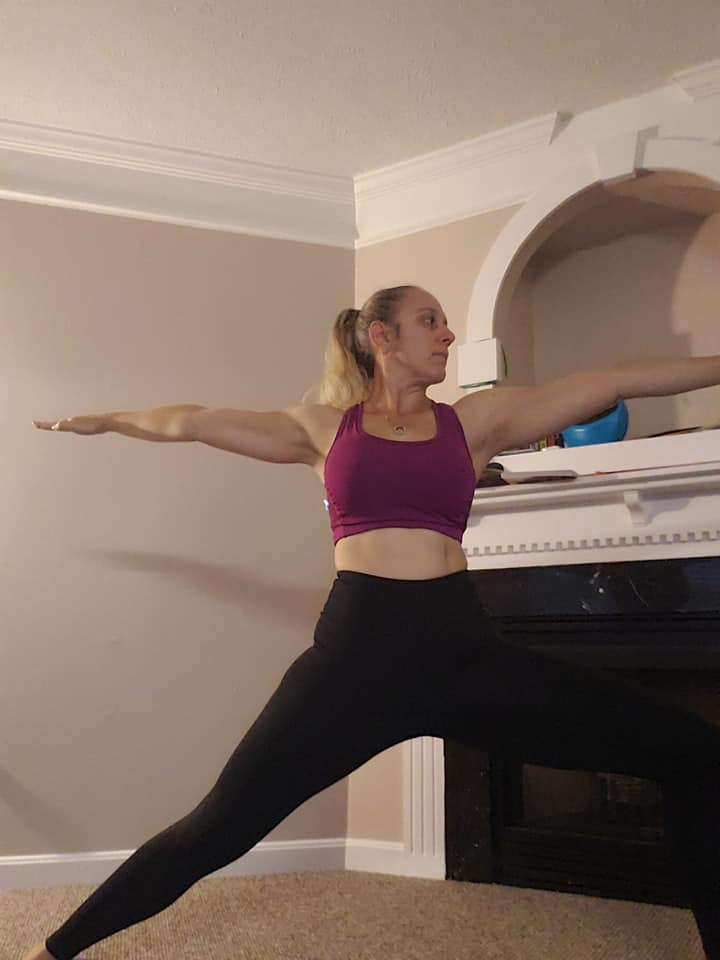 Emma Robertson says "Loving starting my day with yoga!
The instructions are so easy to follow and there are always options for injuries or restrictions or to push yourself further. I AM IN HEAVEN!".
Power Yoga Workout "I could feel different muscles switching on with each adjustment"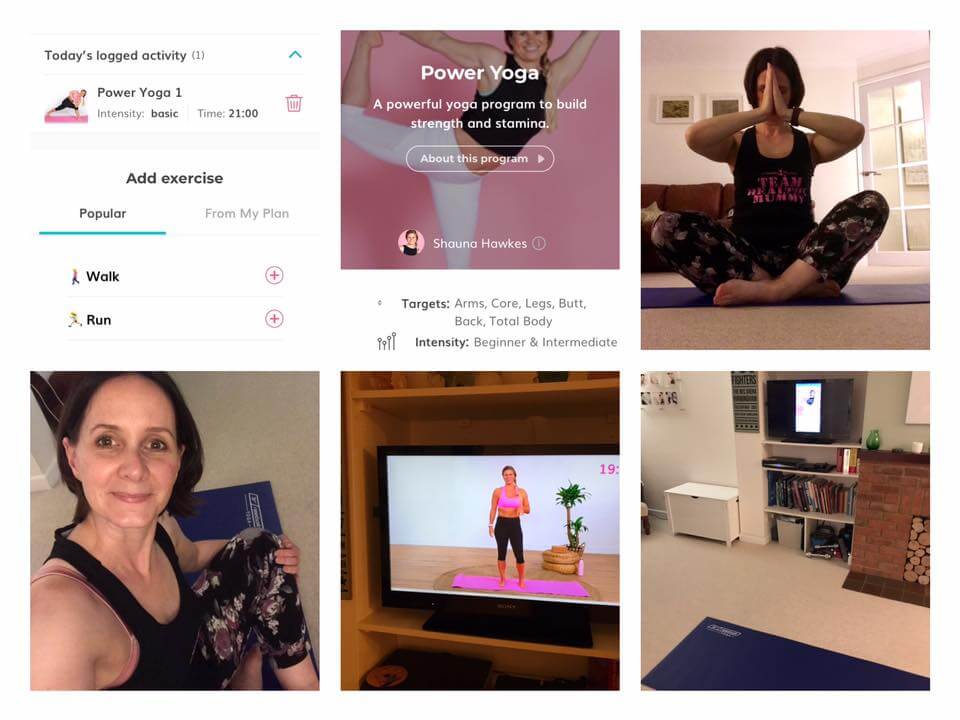 Amanda Darley says "Now THAT was interesting! Just did Power Yoga 1 – toes up, shins in, knees out, inner thighs back, bum down, ribs down, shoulders open, neck back, crown of the head down (just seeing if I can remember it all!). Wow – it's more complex than the whole ab-pelvis-hips etc positioning for Pilates! (And that was all before we even got into a yoga pose!).
But I could really feel different muscles switching on with each extra adjustment we added in. Sooo interesting – felt really odd (in a good way I should add!).
I didn't know which of the new programmes to choose first (Power Yoga, 28 Days Stronger or Dance Strong) but this one has definitely piqued my interest now and I'm fascinated to see where it goes & where it takes me…
It's different – give it a go!".
28 Day Stronger "I've noticed it is giving me a great calorie burn"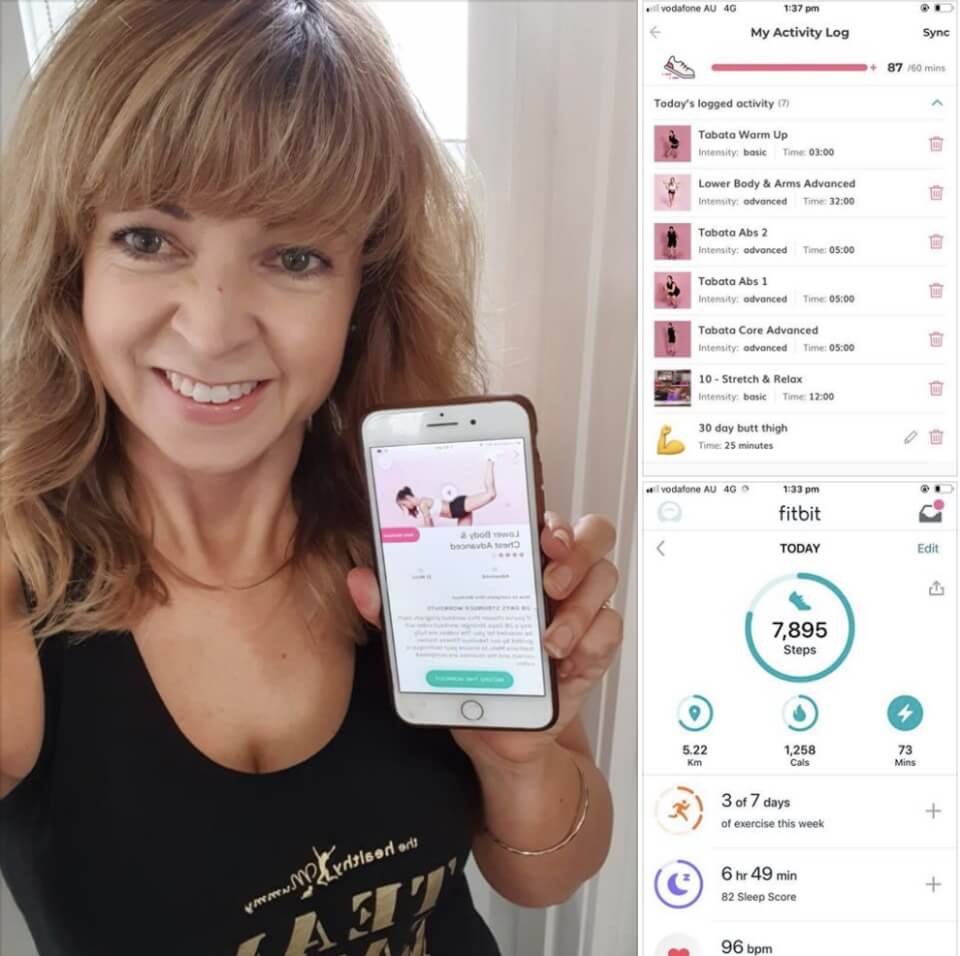 Kerrie O'Brien says "I'm absolutely LOVING the new 28 Day Stronger program and am embracing having some new workouts to do in addition to my usual favorites.
As it's Tummy Taming Tuesday (yes that's a thing!) and Tabata Tuesday for me, I also added in some extra Tabata Abs & Core workouts after doing today's session of the Stronger Advanced program.
I have noticed that it's really working to give me a great calorie burn both during the workout and post workout … I'm already sitting at over 65% of my daily target of calories to burn and it's only 1.30pm! Woo hoo!
Today I did :
1 x Tabata Warm Up
1 x Stronger Advanced Lower Body & Arms
3 x Tabata Abs & Core
2 x rounds HM 30 day butt thigh challenge
1 x Postnatal Stretch & Relax
DAY 3 of my goal to complete a minimum of 5 days of the program today completed and 90 minutes all up".
Lower Body and Back Workout "Absolutely loved it"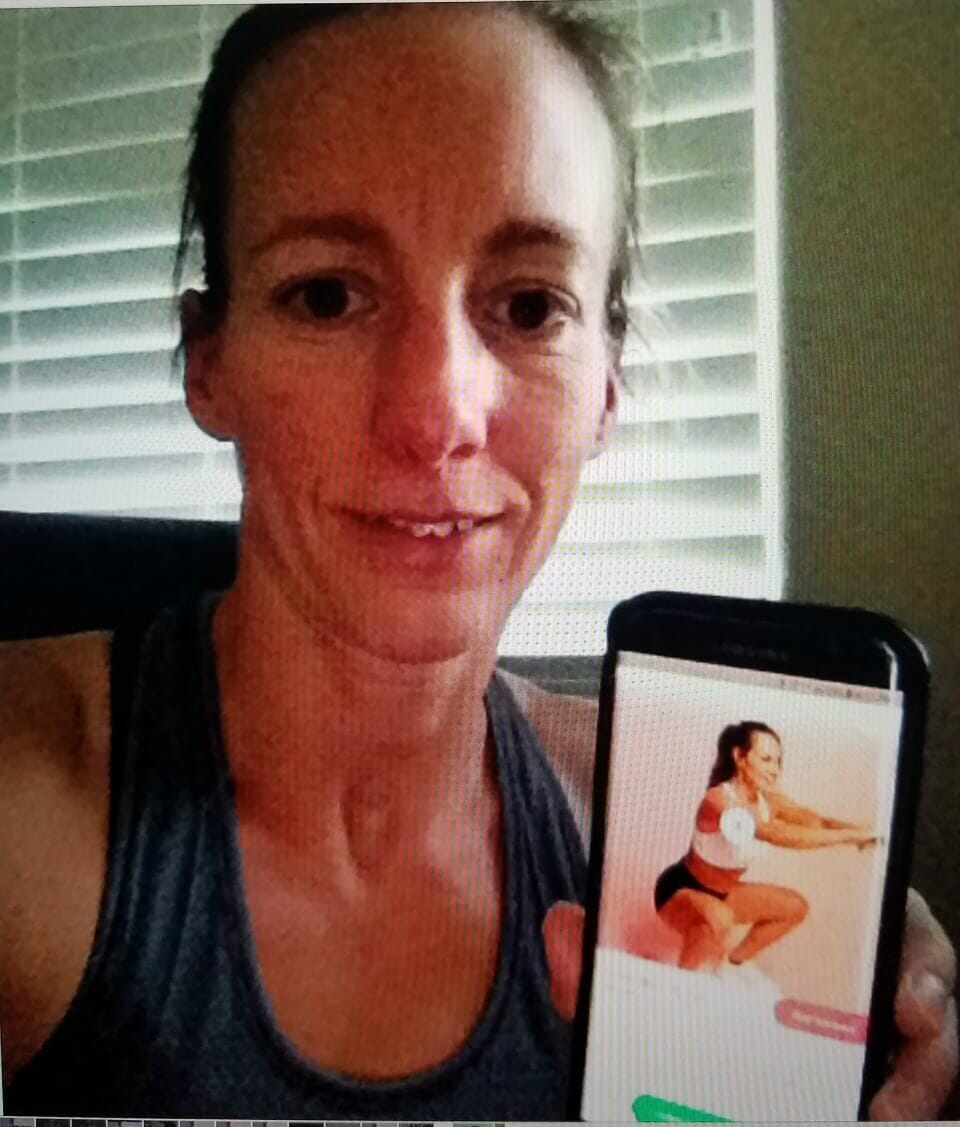 Jenny Guy Barrett says "Woo hoo so excited the 28 Days Stronger program is out!
Did the first workout today – Lower Body & Back Advanced. Absolutely loved it!".
Dance Strong "It was great, especially as my first workout in a while"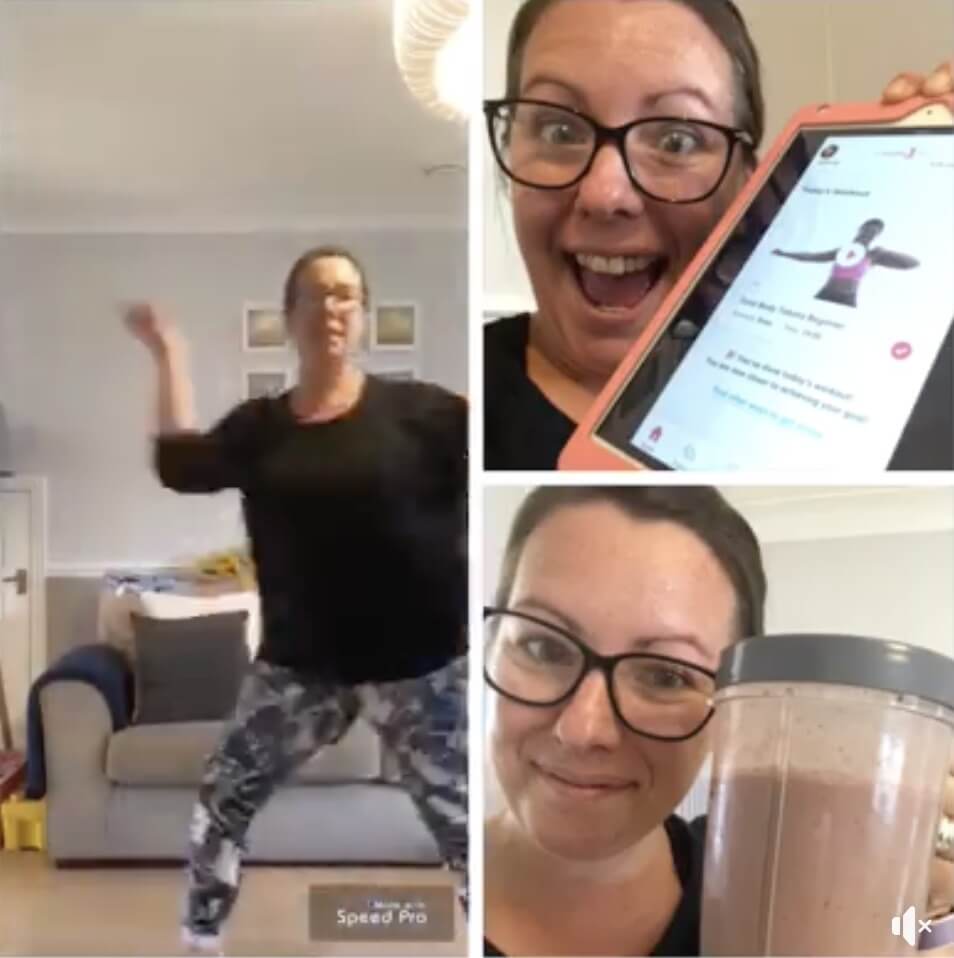 Elizabeth Flewitt says "If you haven't tried any of the new Get Stronger Workouts yet…go do it now!I have done the first of the Dance Strong programme which was a full body Tabata.
It was great, especially as my first full workout in a while.
I'm normally quite coordinated but having never done or seen this before…apologies".
Power Yoga Workout "I love that the workouts have different levels"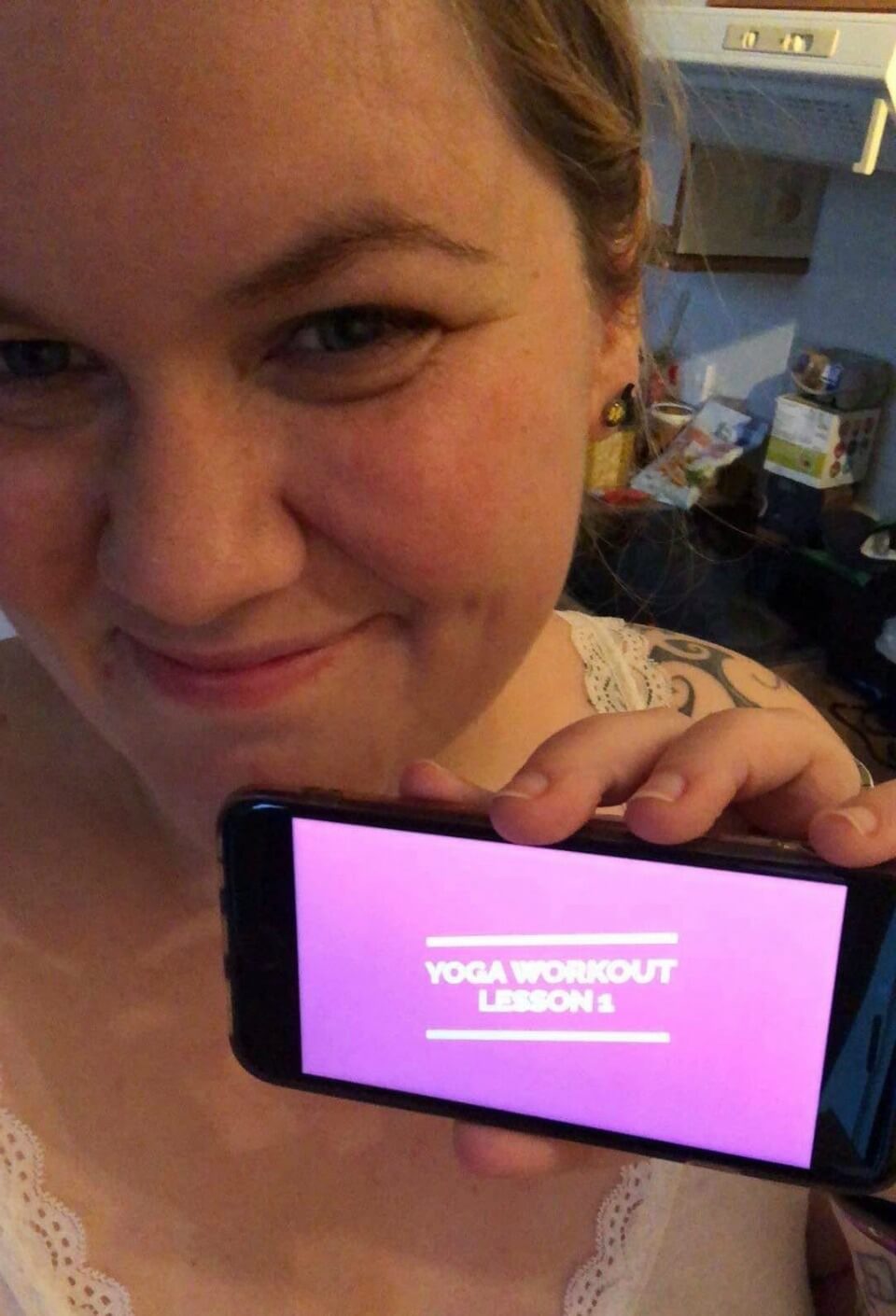 Charlie Johnson says "New challenge, new meal plan, new workouts, new App! Healthy Mummy you really are spoiling us.
I am so, so excited about the new fitness programs – I tried the Power Yoga one today and loved it! I've never been one for yoga but I'm definitely going to keep going with this one.
I'm really looking forward to trying the others too. I love how there are different levels so we can go at the right pace while still challenging ourselves. Plus it's always ace to see Wendy's smiling face!
I'm still exploring the new App and I'm loving what I've seen so far".
Arm Attack Workout "I'm feeling the burn"
Amy Thomson says "Woohooo! I am LOVING the NEW Get Stronger workout videos!
Today I tried my first one and boy are my arms sore".
Power Yoga "I could feel my posture improving immediately"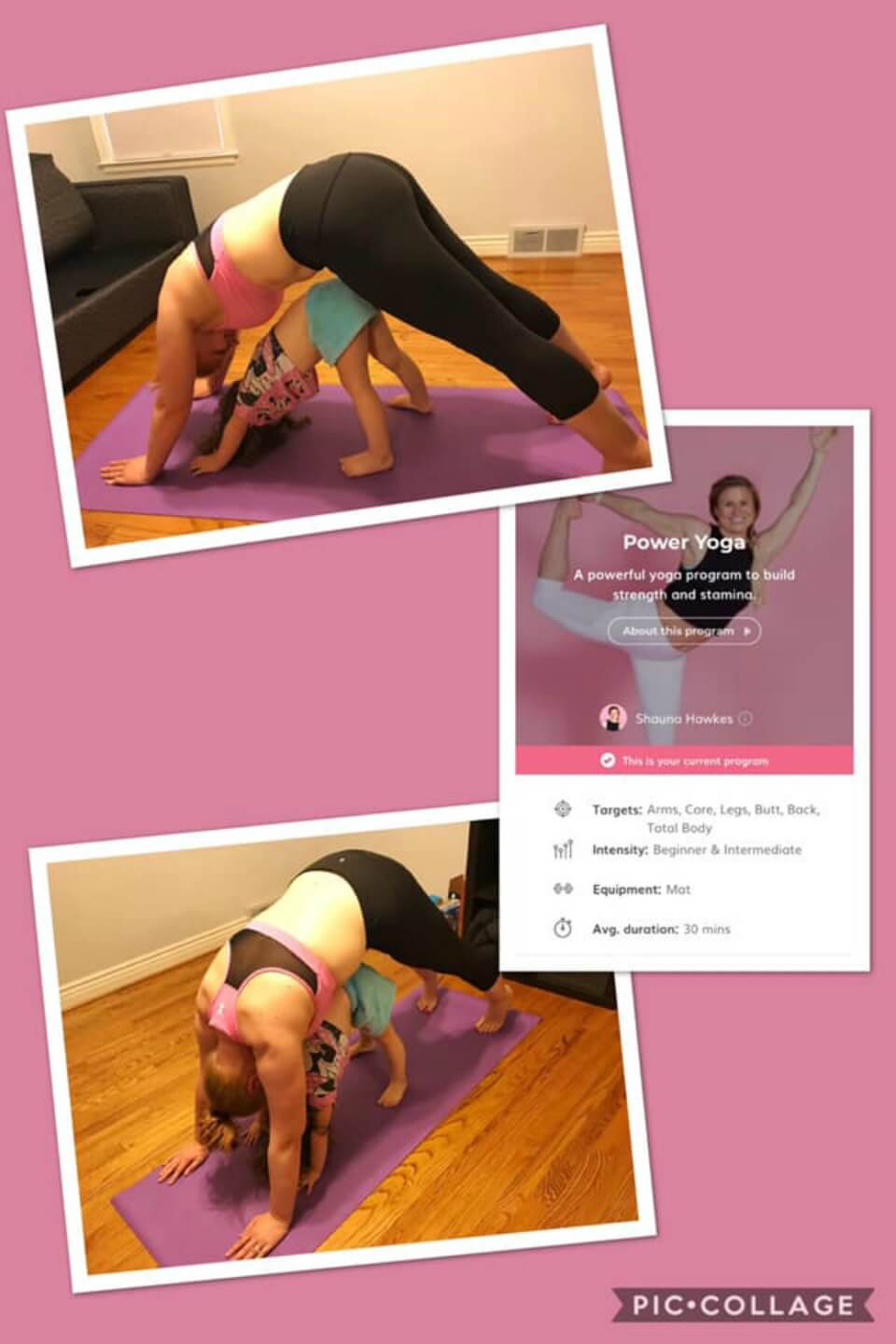 Cindy says "Yoga this morning with my mini me.
Today I tried the new Power Yoga workout!
It was so great, I learnt so much about yoga in the 20 minutes plus I felt so strong and I could feel my posture improving immediately.
Loving how much I am learning from these workouts and how strong I am feeling afterwards".
Power Yoga Workout "My muscles have been worked and my mind is calmer"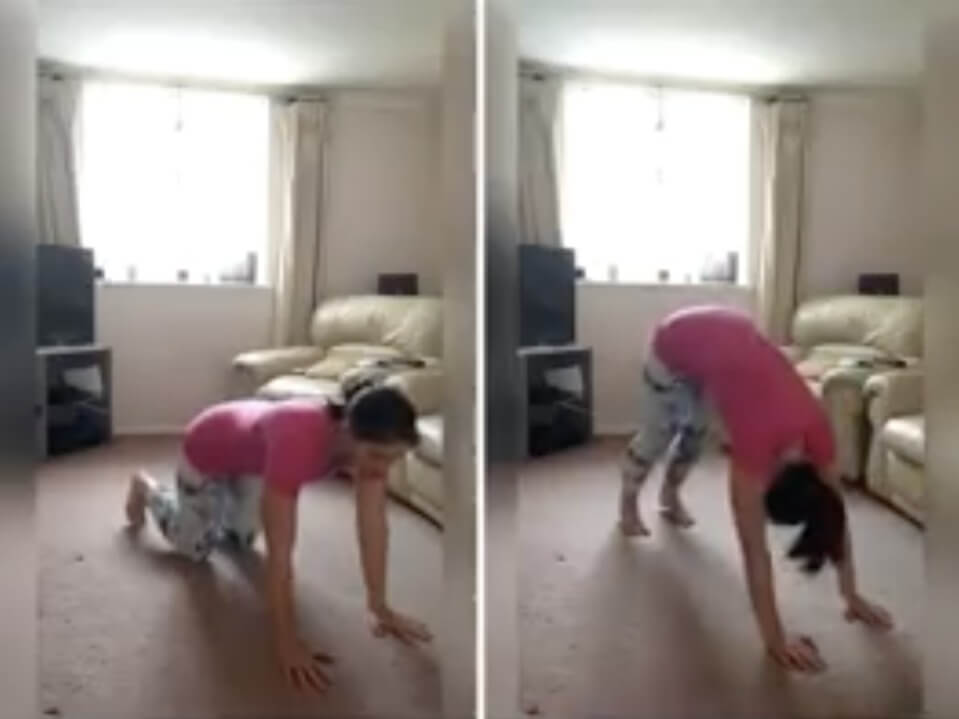 Nikki Lea Eckley said "Seriously I have so much love for Seana and the new Power Yoga workouts!
I've just done the first one and I feel amazing now.
After hurting my back last week I can't tell you how much I appreciate how these videos are not just about smashing out a workout, we are being taught the correct and safe way to do it… just what I need right now so I don't injure myself again.
What a way to start the day, I feel like my muscles have been worked but I'm also feeling like my mind is calmer".
The Healthy Mummy team would like to thank these wonderful mums for sharing their thoughts with us on the new Healthy Mummy exercise videos.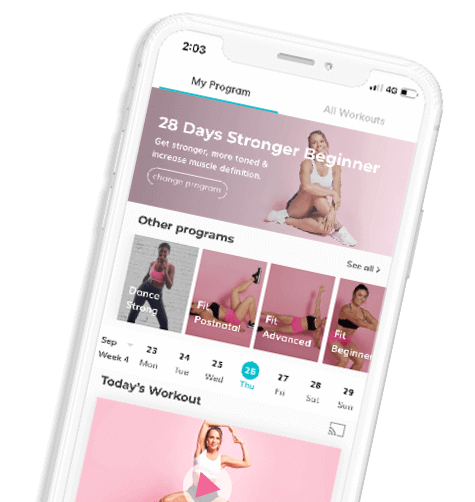 These are many more exciting exercise videos along with meal plans and access to thousands of delicious and healthy recipes available to members of our 28 Day Weight Loss Challenge.
Are you ready to become a Healthy Mummy?
If you are interested in kickstarting your weight loss and want to improve your energy – not to mention – improve your overall health and wellbeing – our 28 Day Weight Loss Challenge is an awesome program to check out.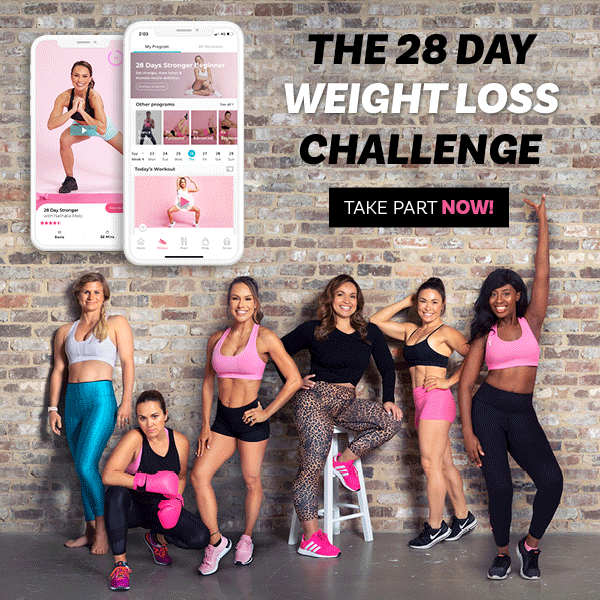 28 days of at home exercise routines (no gym needed) – with video instruction
Customisable and breastfeeding friendly meal plans (including a 7 day cleanse)
Time-efficient exercises for busy mums – under 30 mins
Challenge combines Pilates exercises with interval and circuit training (HIIT)
Suitable for basic to advanced fitness levels
Home to thousands of EASY-TO-MAKE recipes!
To learn more about our 28 DAY WEIGHT LOSS CHALLENGE CLICK HERE