"I am stronger now both physically and mentally than I have ever been in my life" says Mum who has lost 30 kilos with The Healthy Mummy
Mum of three Tarryn has lost 30 kilo's in 2 and a half years with the 28 Day Weight Loss Challenge and by using Healthy Mummy Products.
It was a picture of herself at a wedding that made Tarryn determined to make some changes to her lifestyle and lose weight. Unhappy with how she looked and felt, Tarryn ordered her first products from The Healthy Mummy.
That decision would set her on a path that would change her life completely. She is now 30 kilo's lighter and is the happiest she's ever been.
" I feel healthy, I feel happy and I feel strong which is the end goal for me!"
Tarryn's pictures speak for themselves. Along with the obvious physical change, Tarryn is radiating happiness!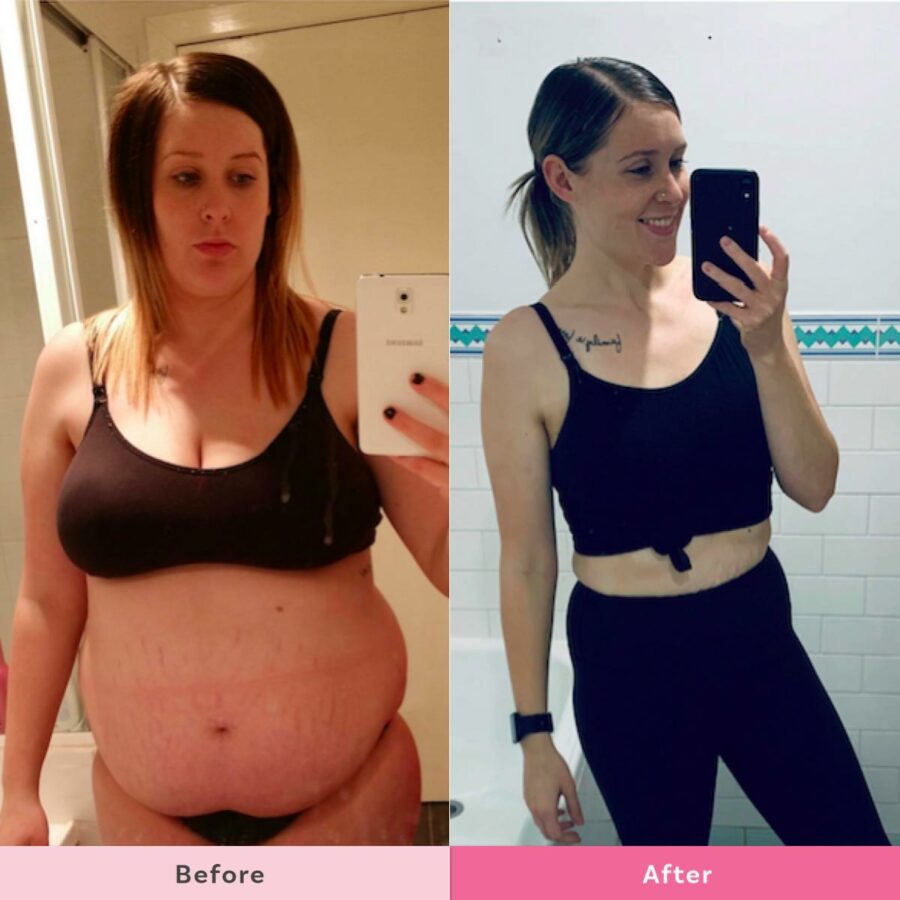 Tarryn's Health Journey
Tarryn Eames is 29 from Campbelltown Sydney and Mum to 3 beautiful children.
Tarryn shares, "I had my wake up call after seeing the pictures from my best friend's wedding where I was Matron of Honour. I was devastated by how unhappy I looked and felt. So I decided to make a change, I was set to be Matron of honour again the following year."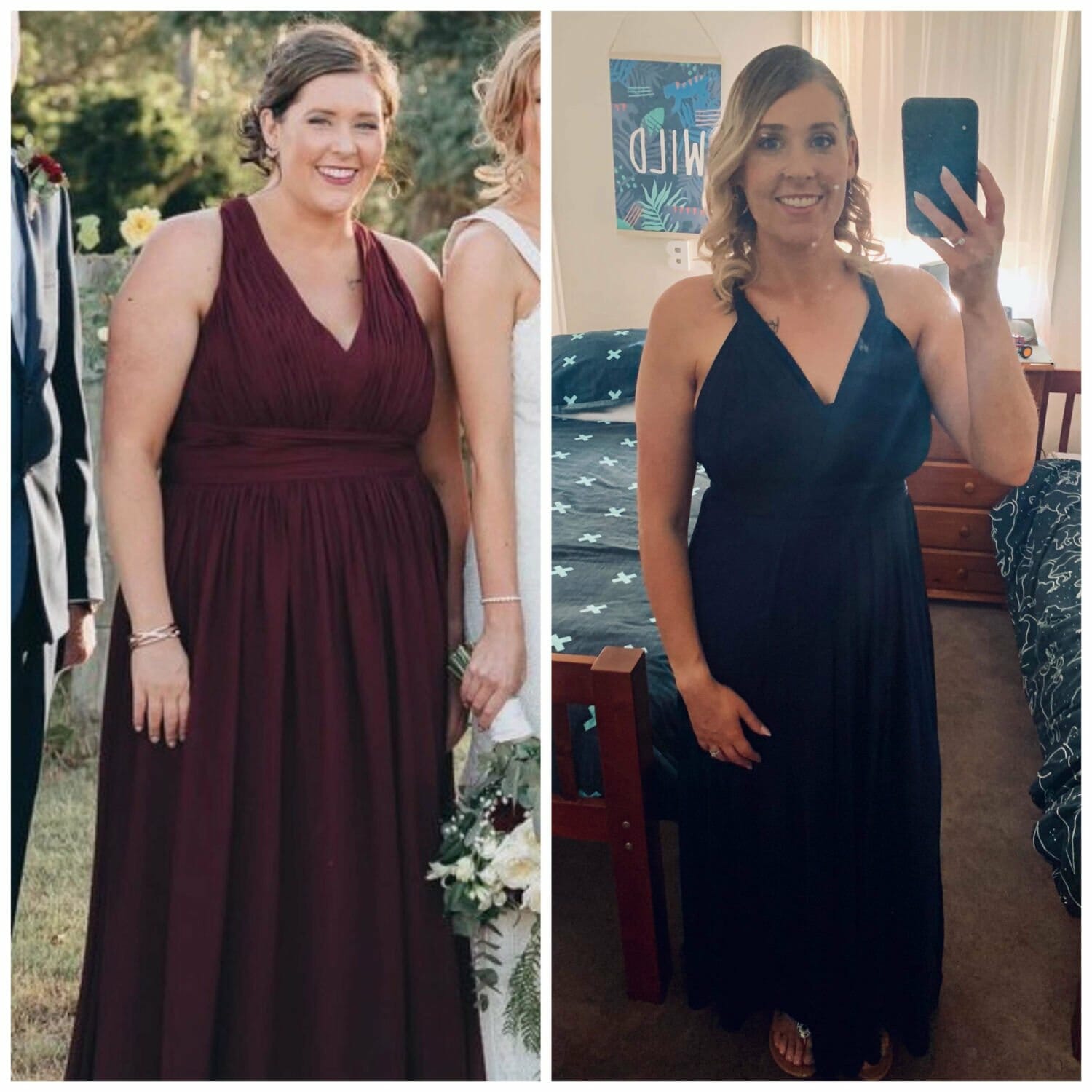 "So I started my journey with the Healthy Mummy by purchasing a pack with Healthy Mummy Smoothies, Protein powder and Supergreens. I also followed the free recipes."
"Then a year later I snapped up a lifetime membership that gave me unlimited access to the app for all the recipes (6000+), workouts (600+) and wellbeing support as well as my daily meal plan, shopping list and let me track what I was eating, drinking and importantly track my progress."
"The Healthy Mummy has changed not only my life for the better but my husband's and children's too!"
"It was by far one of the best decisions I have ever made! I have now lost 30kgs with the Healthy Mummy 28 Day Challenge and the Healthy Mummy products."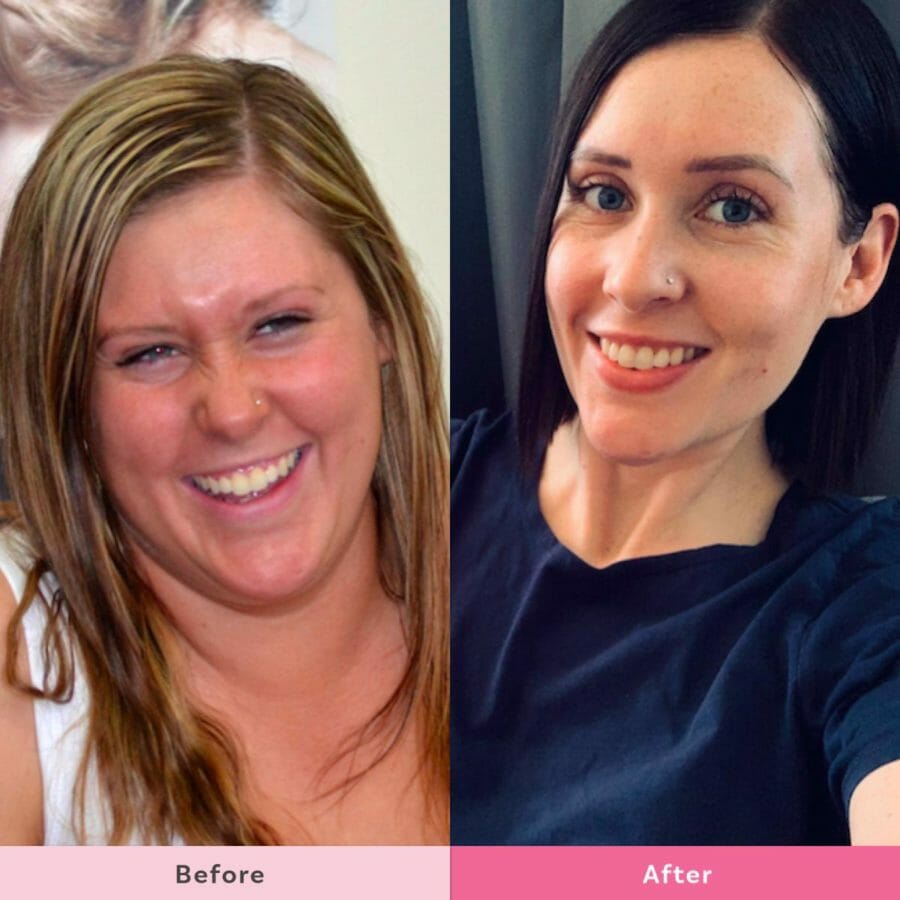 Health Benefits
"In that time I have seen so many health benefits like all the usual improvements you would notice like improved energy, better sleep but the one I was so very pleased with was that my eczema and dermatitis settled and I no longer require prescription medications or creams.
I am seeing and feeling so many changes within my body not only physically but also mentally. Overall I am just the happy and healthy person that I always wanted to be.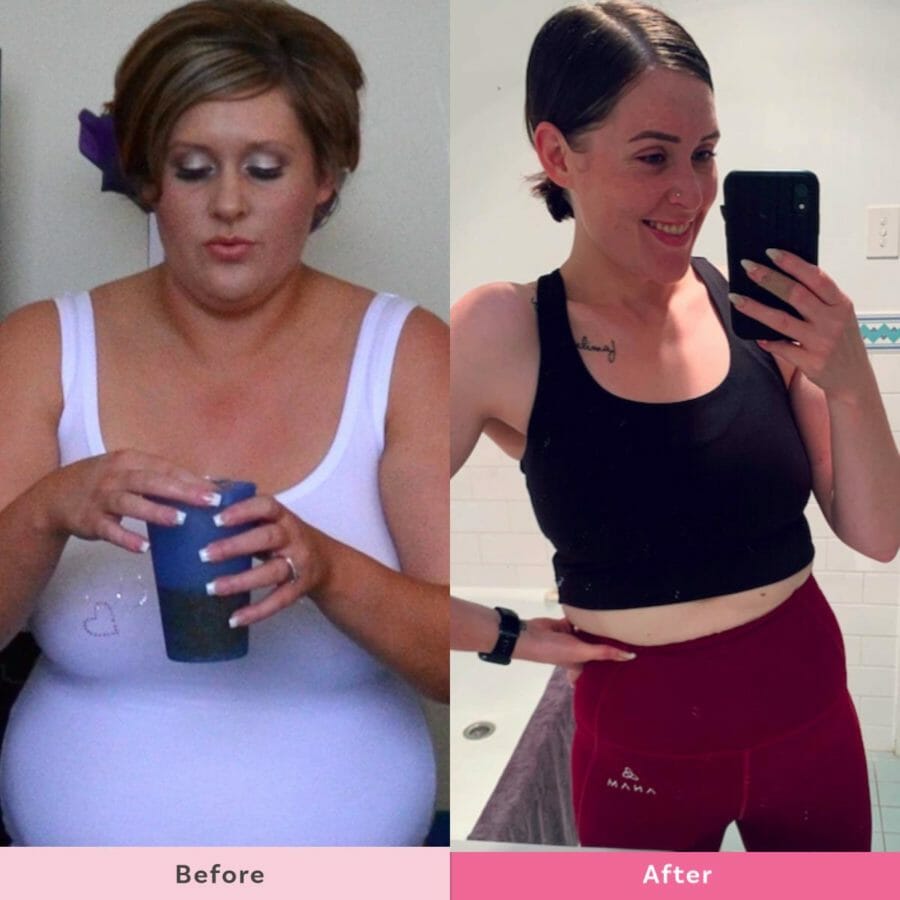 Tarryn's Typical Day on a Plate
Breakfast – Healthy Mummy Smoothie
Morning tea –  crackers with cheese and salami
Lunch – either another smoothie or leftovers from our dinner the night before
Afternoon tea – apple and popcorn
Dinner – creamy bacon and mushroom ravioli
Dessert – healthy chocolate weetbix slice
Tarryn's favourites
"My favourite Healthy Mummy meals and snacks would have to be:-"
Aussie Toast
Banana and choc nut French toast
Wholemeal choc chip muffins
White chocolate and apricot slice
Healthier hotdog
Beef nachos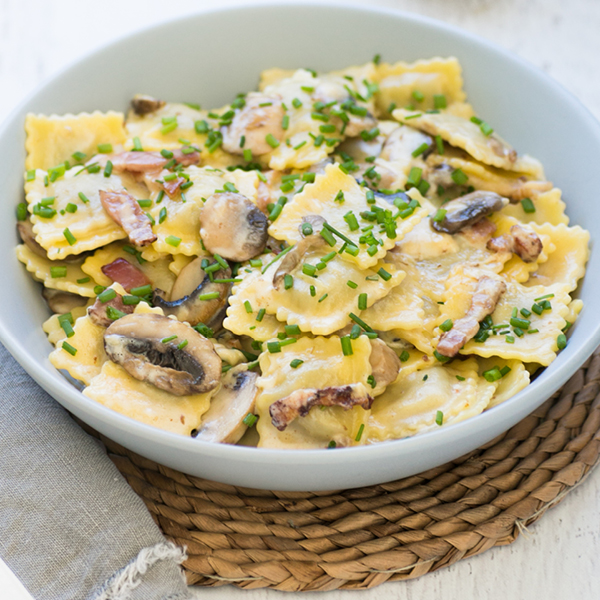 "Arghh it's just too hard to choose a few, I don't think I've tried a meal yet that I haven't liked!"
Healthy Mummy Smoothies
"I do use and love the Healthy Mummy Smoothies. Honeycomb is my all-time favourite flavour! The smoothies save me time and effort (especially in the morning when rushing around to get myself and 3 kids ready). So I have one most days for a quick, easy and delicious breakfast! When the weather is warmer I tend to have another for lunch too!"
Using the Workouts in the App
" I love so many of them! I really enjoy the boxing on the app, the original and the new express boxing with Laura. I also really enjoy all of the HIIT workouts with Wendy and the DanceFit, Dance Strong and the Dance Cardio! They are the ones I rotate between depending on my mood!"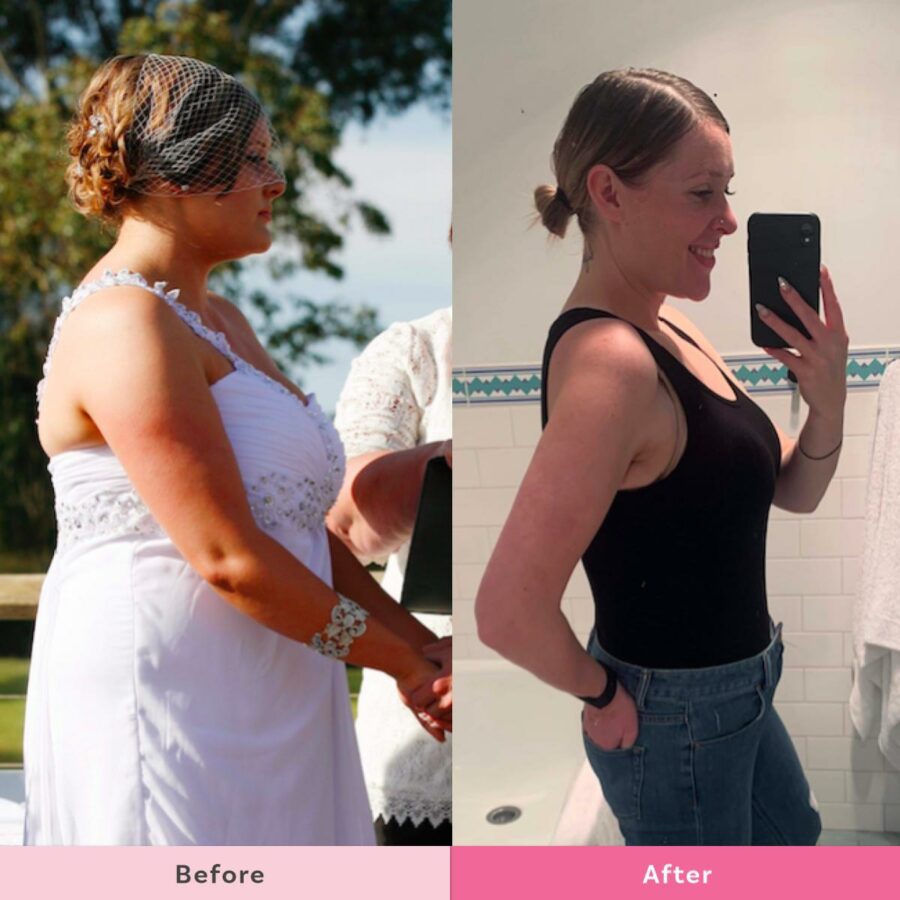 Having been on a health journey for over two years, and having made some serious changes to her lifestyle, Tarryn has some amazing advice for mums who feel like giving up on themselves.
"Persistence is the key!"
She says, "When you feel like giving up take a moment to sit with that feeling. Ask yourself why is it that you want to give up. Then ask yourself why you even started on this journey in the first place. Really, truly and deeply think about it.
Then think about an infant trying to learn to walk. When they stumble and fall we don't belittle them and tell them to give up. We beam with pride and clap and cheer for them even if it was only one small step. We encourage them to keep trying, we believe in them and we make sure they know that they can absolutely do this, they just need to keep trying. Then we continue to do that throughout their entire lives whenever they attempt to learn anything new. 
No one ever really masters something on their first attempt and learning to life a healthier lifestyle is no different. You don't have to be great to start, but to be great you have to start. Persistence is the key!"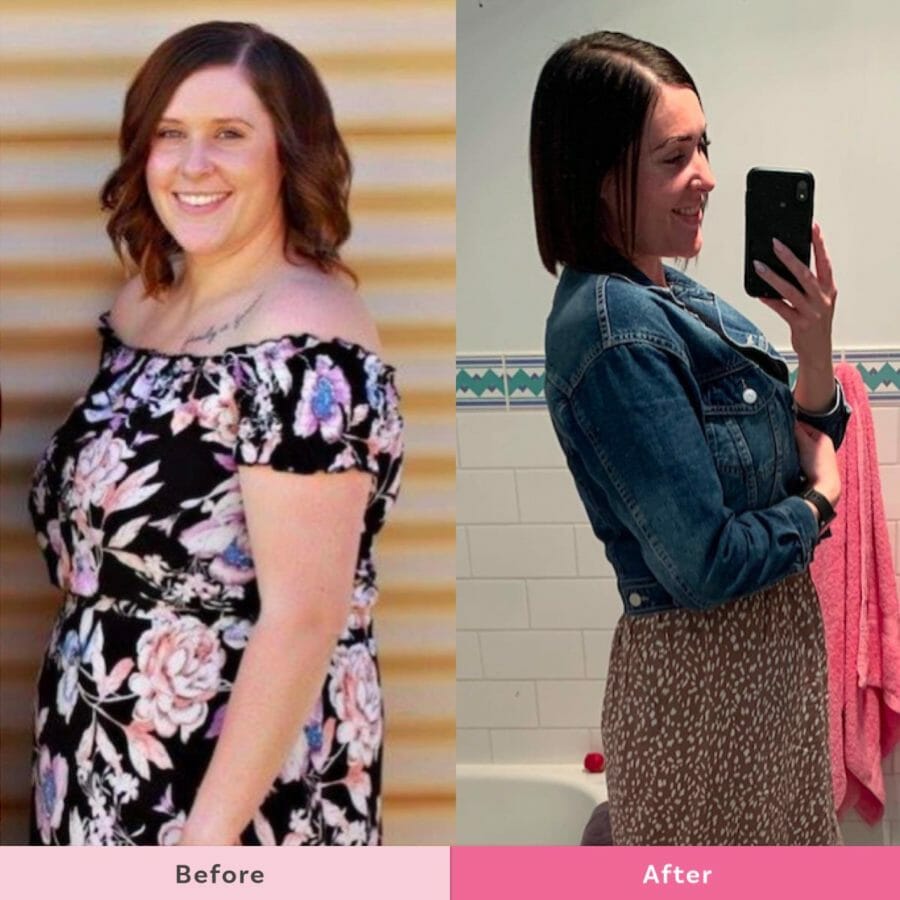 Tarryn's top 3 tips for success
Don't set out to ONLY loose weight. Set out to become healthy. Then set smaller goals to work towards that will help you become healthier in all areas of your life. It gives you more goals to work towards plus you also have more ways to gauge your progress rather than only a number on the scales.
Trust the process. Take the time to really understand and be okay with the fact that there is no quick fix that your results will not happen yesterday. All good things take time, but it will absolutely be worth it.
Make it enjoyable. Choose the foods that you

actually enjoy

, as there are so many options on the app as there is no point eating foods that make you miserable. You'll then be left unsatisfied and looking for something else afterwards. Find an exercise that you have fun doing! Maybe even find a friend to do it with, that way it won't feel like a chore and you'll want to keep doing it!
Amazing Tarryn! Thank you so much for sharing your incredible results with us!
Join Tarryn on the 28 Day Weight Loss Challenge
Ready to Drop a Dress Size in 28 Days?
Never Go Hungry
Our program offers NO 1200 calorie restrictions
Workout at Home
Follow guided training videos with expert fitness instructors (no equipment needed!)
Feel Supported 24/7
In our private support groups with other mums just like you!
Eat Delicious and Healthy Food
With family-friendly, weekly meal plans & over 6,000 easy recipes developed by nutritionists
No lock-in contracts, cancel anytime.