8 ways to track your journey in The Healthy Mummy App
By allowing you to monitor the progress of your health journey The Healthy Mummy app offers all your weight loss tracking in one place
Staying accountable and motivated on your health and fitness journey can be one of the hardest parts. The Healthy Mummy App helps with this by letting you easily track all your important information, from your starting measurements, weight, progress pictures and fitness to your calories intake, activity and calories burned plus water intake. You can even set yourself reminders to drink water if this is something you struggle with!
See below 8 ways The Healthy Mummy App makes tracking easy, and why you should record this information to help you reach your goals!
And the exciting news is you can check it out for FREE! Simply download the APP for an opportunity to look around and see its amazing features – no payment details needed!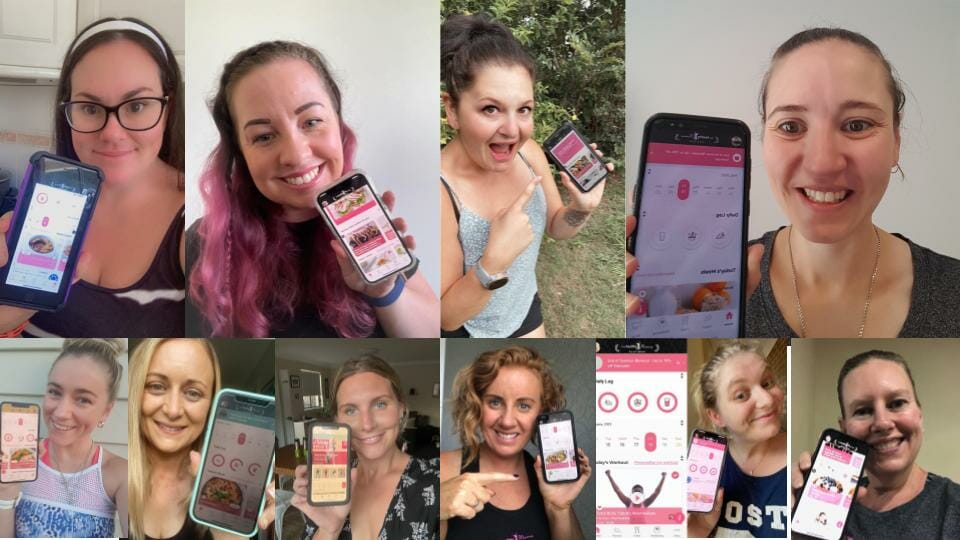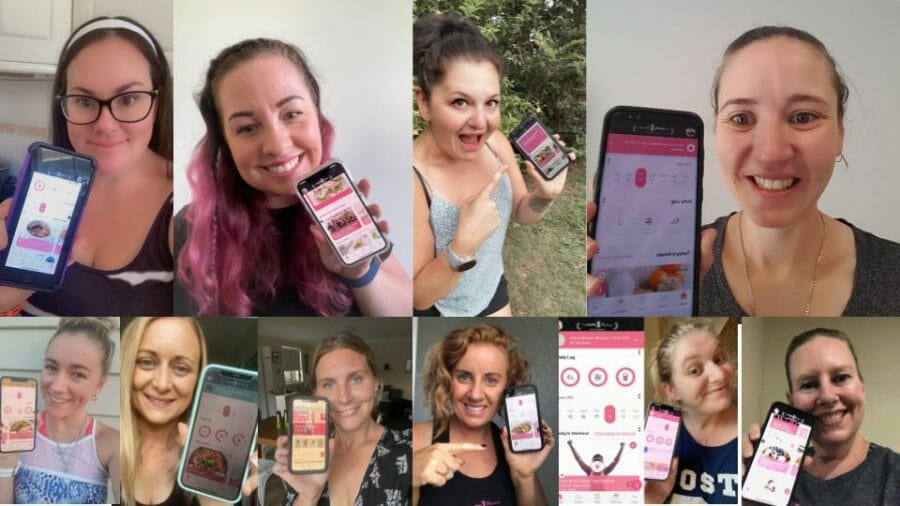 Why you should track your health and weight loss progress?
The best part of tracking your health and weight loss through The Healthy Mummy app is that you can track so many of your health goals in one place. From the weight on the scale to changes in your body through progress photos and your change in fitness with our fitness tests, you can track it all in our app.
8 ways The Healthy Mummy App makes tracking easy
1.Weight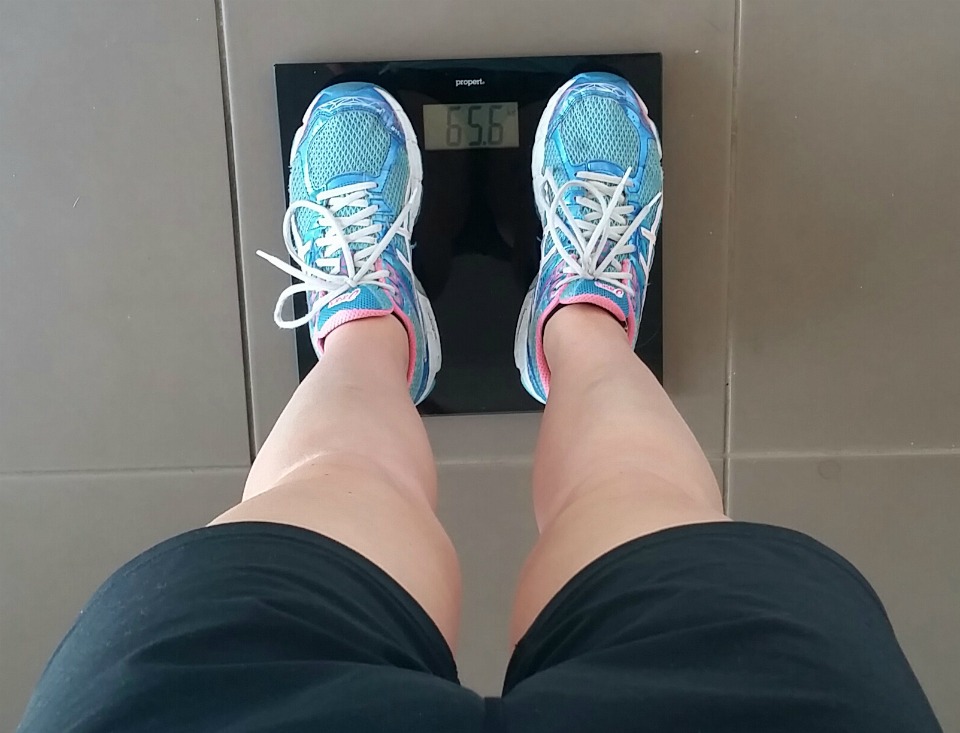 Although we believe that you shouldn't rely solely on the number on the scales when judging your weight loss success, knowing and tracking your weight by regularly weighing yourself will help you monitor your weight loss. We recommend you weigh yourself at the start of your journey and then once a week after that, or you can space it out further as long as you're weighing yourself regularly to help you track.
2. Measurements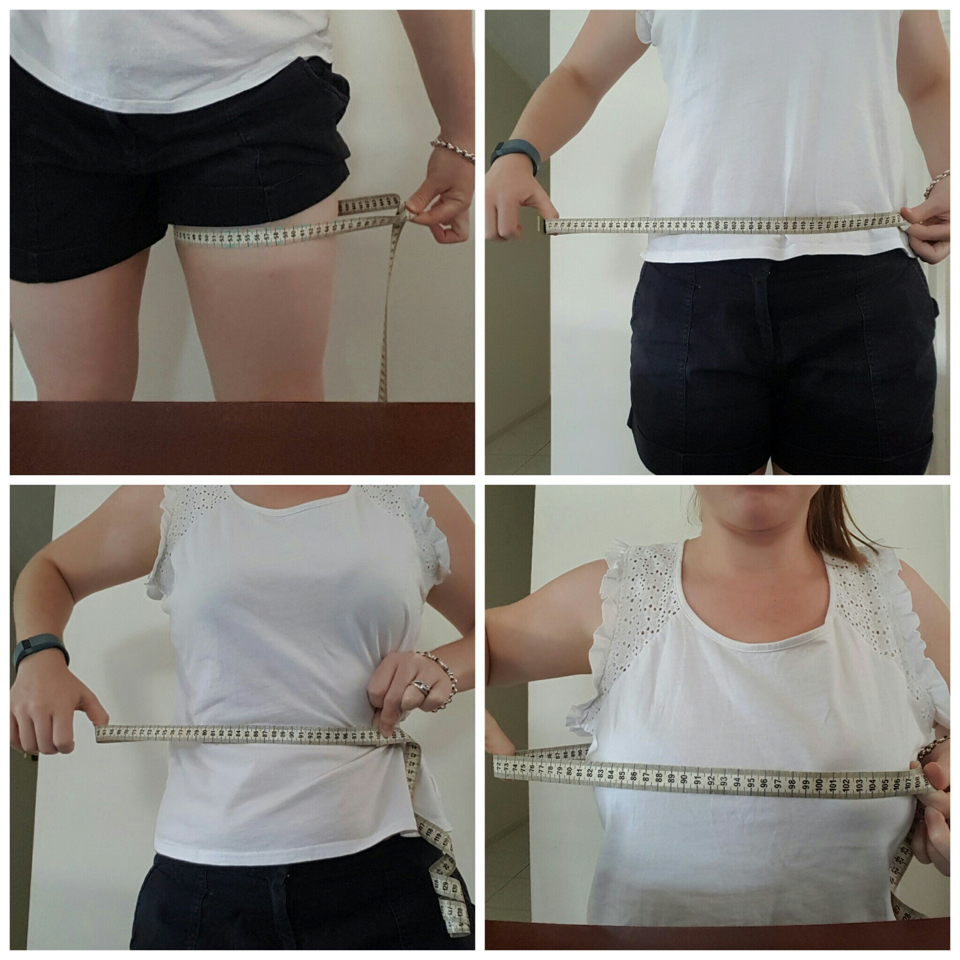 Measurements are a great way to help illustrate the changes in your body, regardless of what the scales are doing. If you're not sure how to take your measurements you can read our guide here.
3. Progress pictures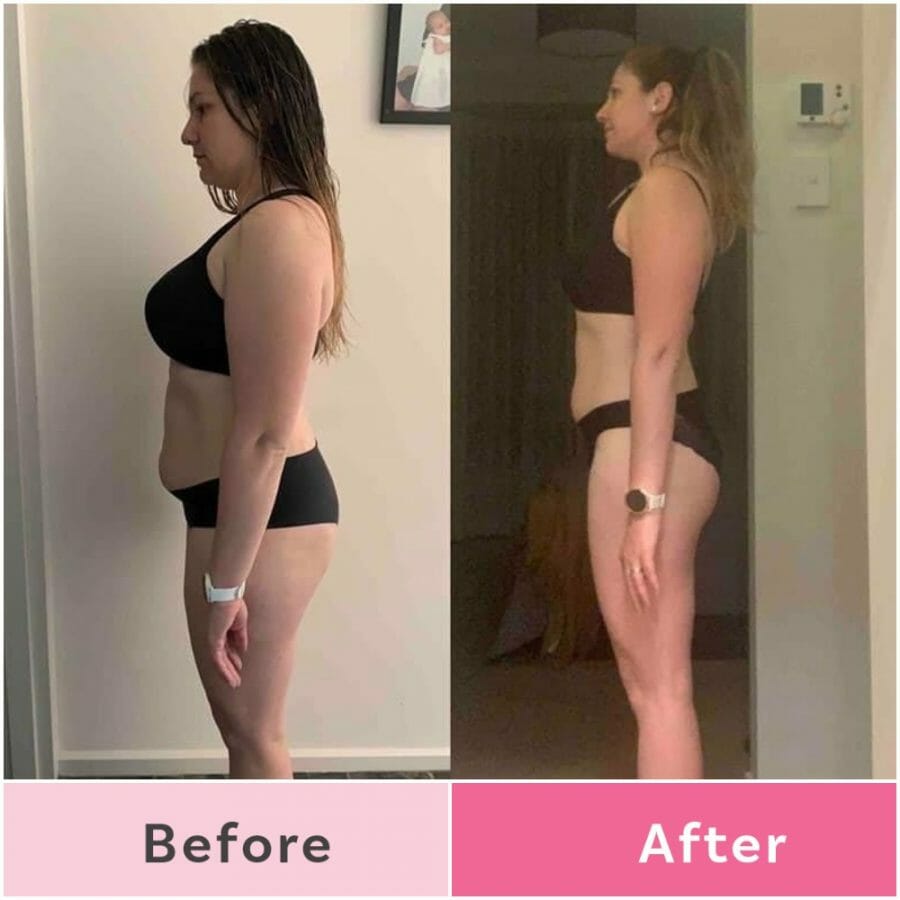 Changes can be incremental and sometimes we don't notice them until we see them side by side, especially if you aren't seeing numbers change. Taking progress photos, or before and after photos, will highlight exactly the way your body is changing.
Here's how to take progress photos.
4. Body Mass Index (BMI) and Basal Metabolic (BMR)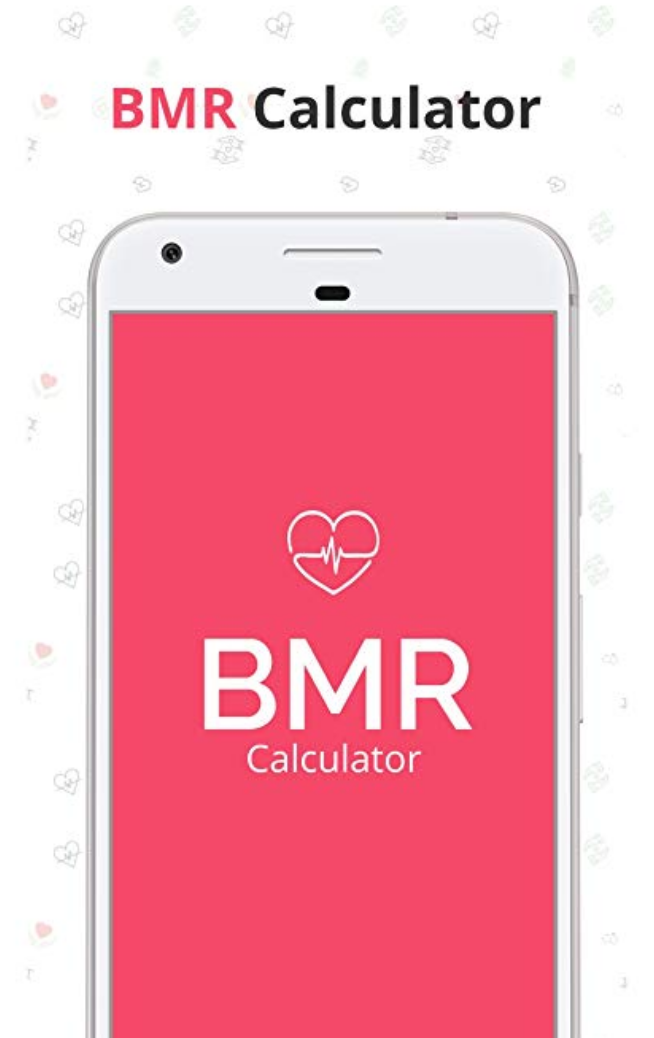 When you first set up your Healthy Mummy App you'll be asked for your BMR and BMI, if you're not sure of these you can work them out here. These figures, especially the BMR, will help you work out which meal plan you need to be on to lose weight due to the need to be eating at a calorie deficit to lose weight. Recalculate for every birthday, every 5kgs you lose or if your activity level changes.
Your Body Mass Index (BMI) can be easily calculated on the App and will indirectly affect your Basal Metabolic Rate (BMR). Together, your BMI and BMR will help you work out your calorie requirements.
5. Fitness Tests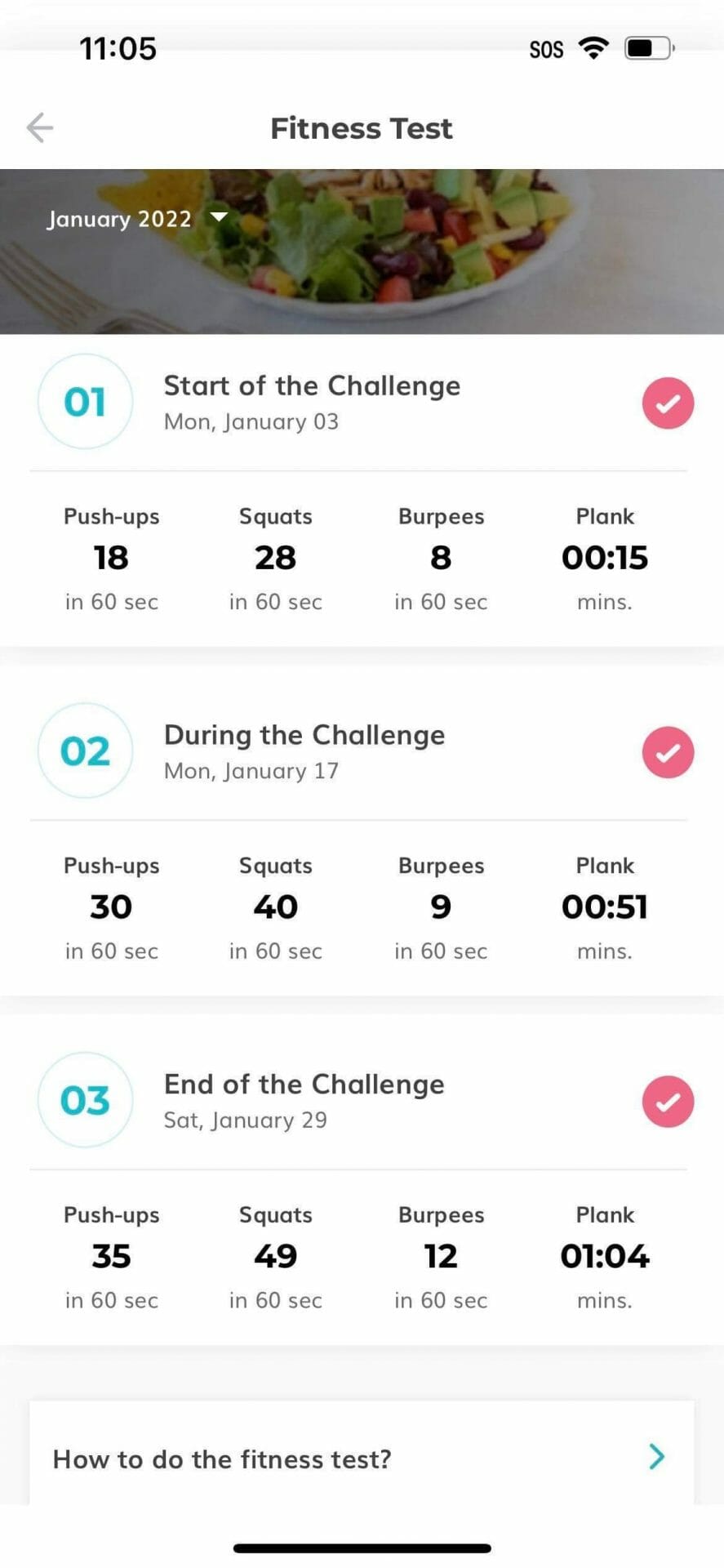 The Fitness Test is designed to help you track your progress throughout the month. It allows you to record changes in your upper body, lower body, and core strength over the 28 days of the challenge. You can find the Fitness Test in the Exercise Section of the App.
6.Water + set reminders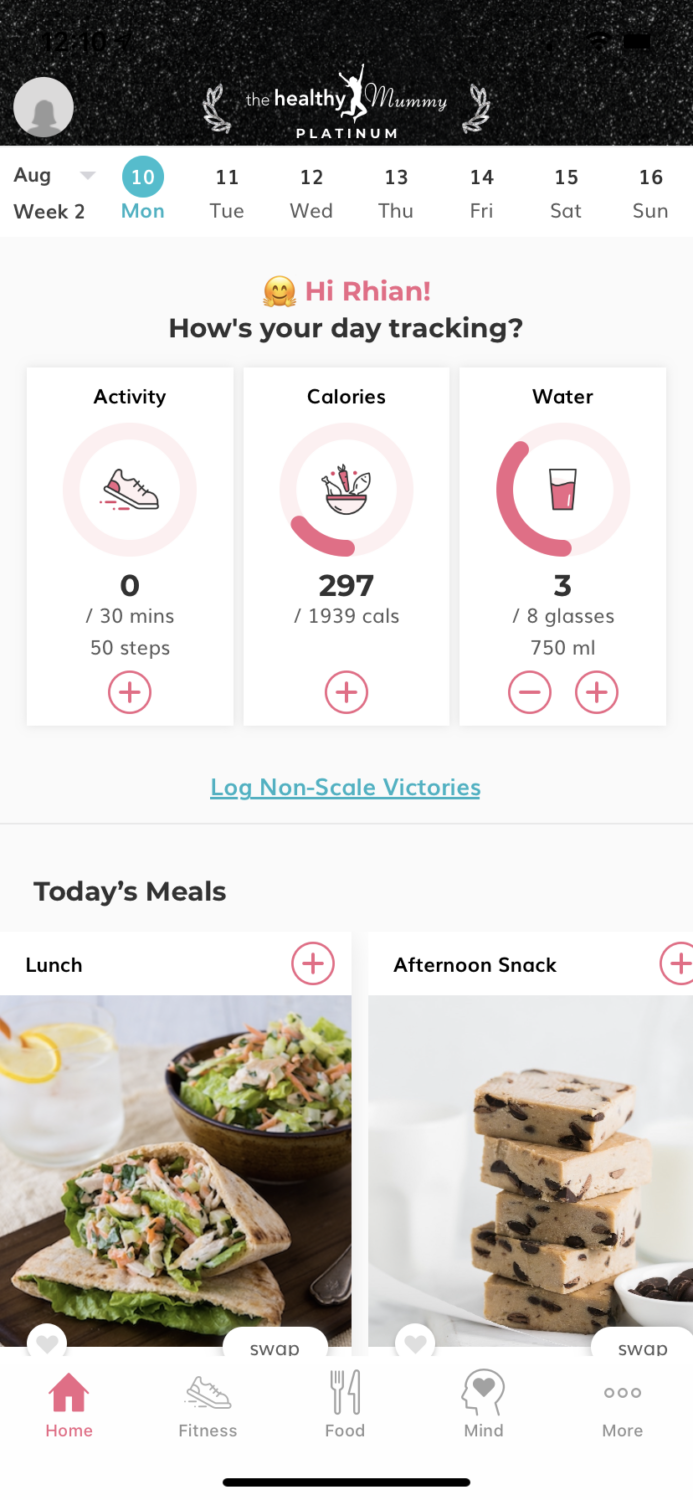 Our bodies are made up of approximately two-thirds water, and each day we lose some of this through processes such as sweating, breastfeeding, and urinating. Everyone is different, and your requirements depend on your age, weight, and how active you are each day. But as a general rule, aim for around 2 litres of water per day (if you can). You can track your water intake throughout the day in the app the ensure you're getting enough.
7. Activity + calories burned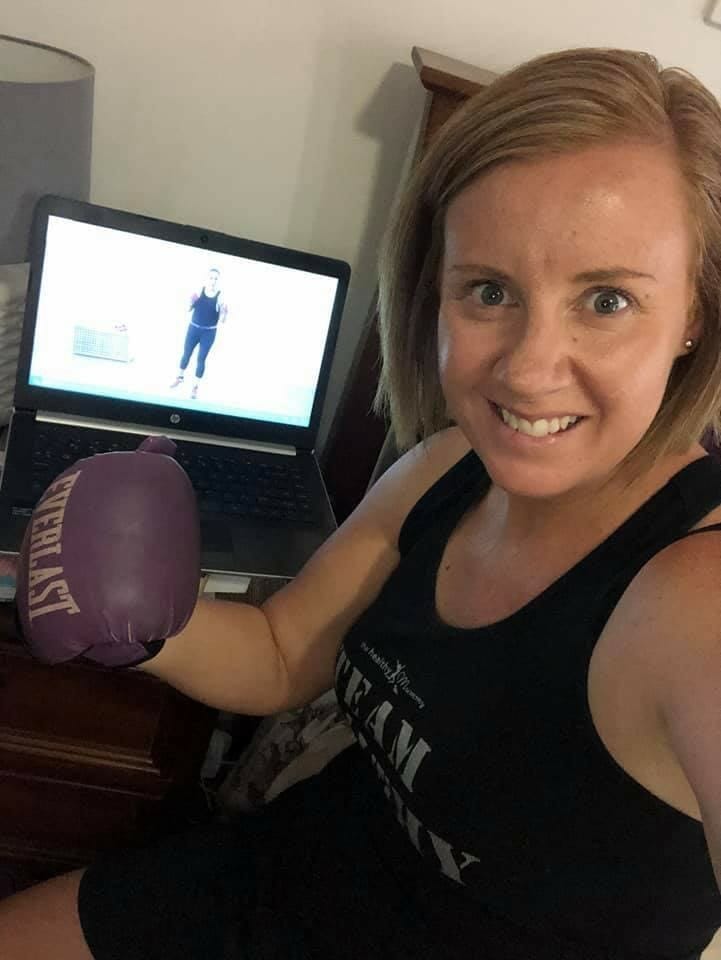 Beyond just viewing and logging The Healthy Mummy Workouts you complete you can also sync all the workouts and information from your Garmin, Fitbit, Apple Health app or Apple Watch with The Healthy Mummy app. This means no more annually logging that run you took or the steps you have done today because it will all sync up automatically. To Sync with your fitness tracker, go to your Activity tracker on your home page. Click on Sync in the top right corner.
8.Calories Intake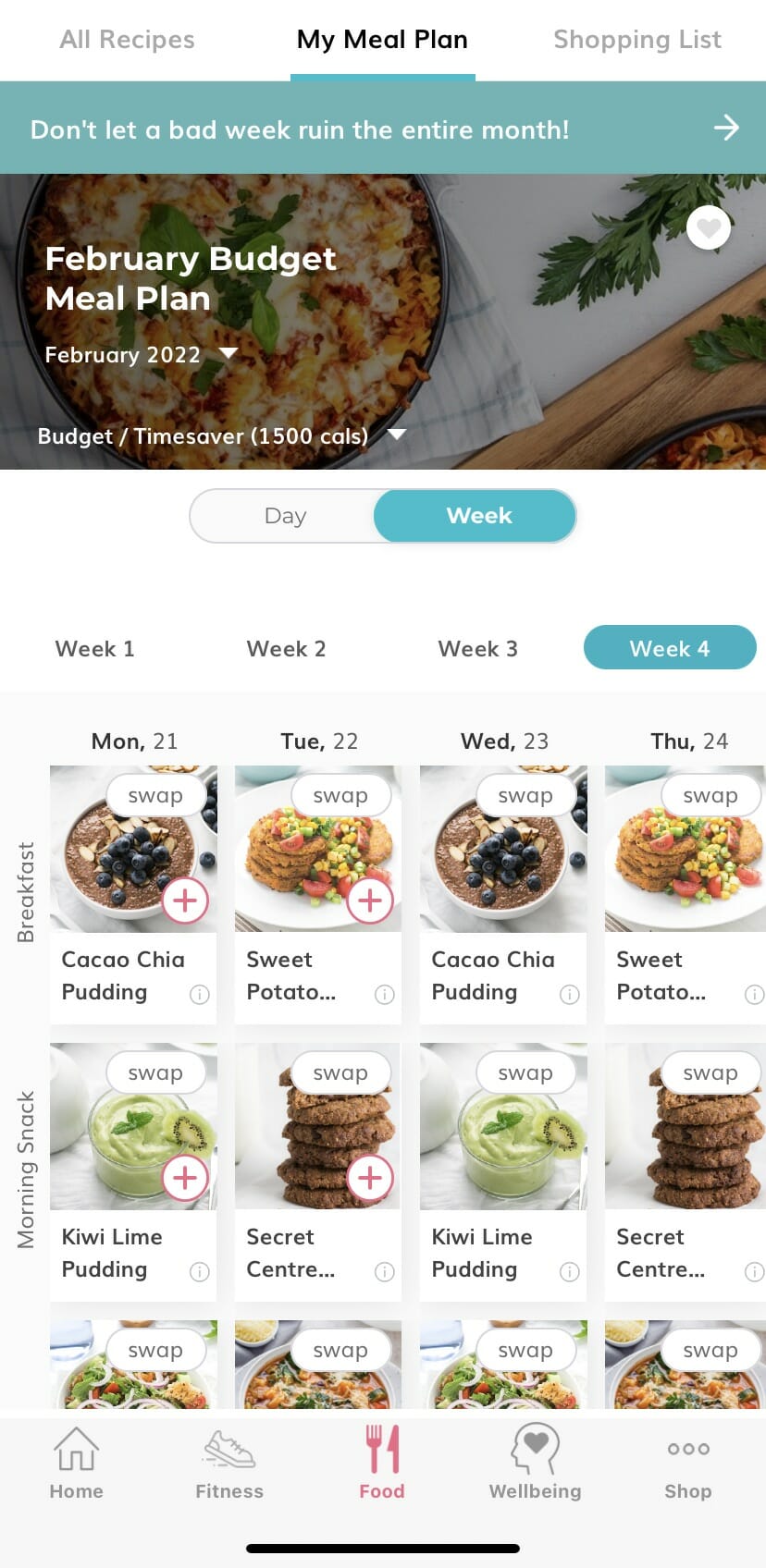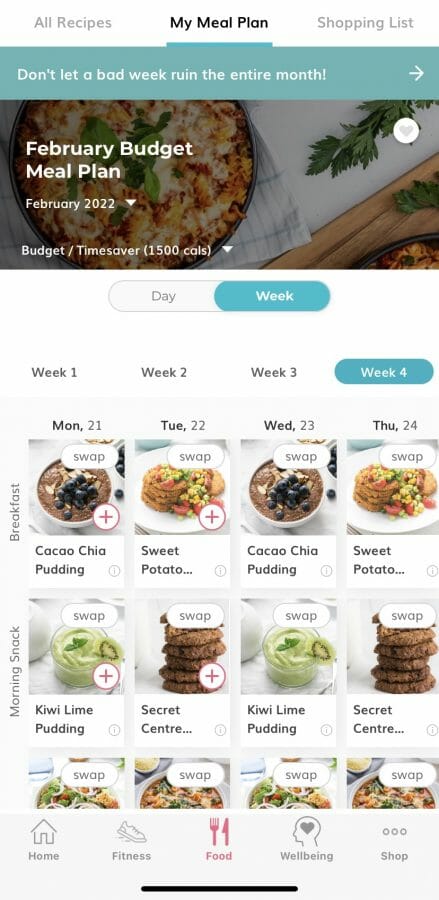 Once you have selected your meal plan within the app you can then mark off all the meals you eat. You can also add a custom meal, click on the Calorie Log on your home screen, here you can add a new custom food, find a recipe or Healthy Mummy product. You can also use another awesome feature to track food outside of the meal plan by using the barcode scanner. You can also find the barcode scanner in your Calorie Log.
How to track your progress in the app?
When you set up your profile, you will enter your weight, measurements and goals. The App allows you to update your progress for each challenge, and then track that progress accordingly. This can be hugely motivating for your weight loss journey!
To update and track your progress, click on your account in the left-hand corner of the Home Page. Go to 'Update Progress' and make sure you add your weight/measurements monthly.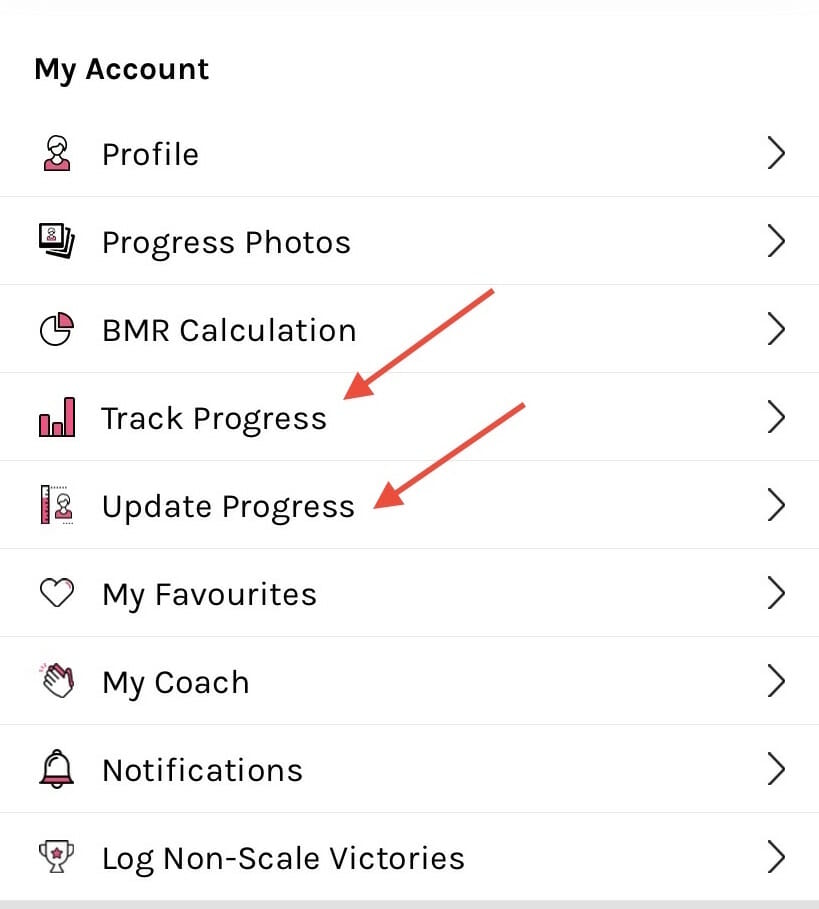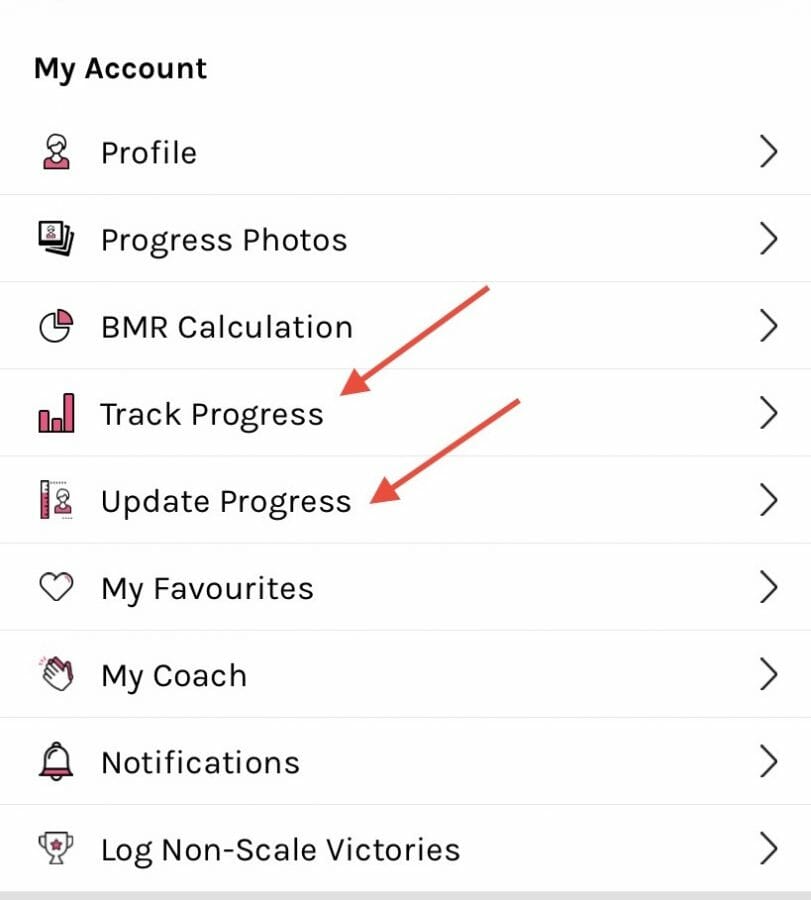 Then to check your progress, click on Track Progress to see how you are progressing.
What do our mums have to say about our app?
"Great app keeps me on track!" – Nat
"Initially, I didn't like the app but I just needed to play around it with it to figure out how to use it my way it definitely keeps me on track and motivates me to move more eat better and drink more water! Excellent recipes, a fantastic option to barcode scan of pantry items to quickly record calories, you can follow a plan, swap meals out or just do your own meal plan and the exercises are awesome yoga, boxing, Pilates and so much more quick workouts and longer workouts. Only been using it for about 2 weeks and already lost almost 3 kilos quite easily I'm actually eating more than I usually do as I was intermittent fasting prior to this. I was scared to eat so much but went with it and I'm losing weight without starving myself so it is definitely an easier less painful more enjoyable option! Haven't even used shakes yet I thought you had to have the shakes as part of the plan but you actually don't need to they're optional. Really enjoying this program so far highly recommend it!"
"Busy Mum's Helper" – Bull
"Like every busy Mum around the country, any app that can help me keep on top of health and diet is fantastic! I love the convenience of this app on my phone. I can explore new healthier recipes, plan my own menu ideas or use the meal suggestions. Recipes can be easily checked for ingredients on my phone while at the shops. It has completely changed how my family cook at home. Regular ingredients used, no flavour is lost, but 100% more healthy! Winner! Exercise is not my favourite activity but the app allows me to keep my routine of exercising every day, no matter where I am. I love that I can exercise in the privacy of my home at a time that suits me. There is such a large variety of exercise styles to select from, so you just find something that appeals to you and has a go. The presenters are easy to understand and follow, even with my two left feet! Plus nobody knows if I am two steps behind! The sequence of exercises helps you build your fitness and strength up at a steady pace, with adjustments suggested if needed. This app is busy life-friendly, budget-friendly, family eating friendly, exercise-friendly, you friendly. Give it a go!"
"Fantastic App" – Shelby
"I absolutely love this app it's so easy to use and navigate. I am not a mother I use this app to keep myself healthy & in shape ☺️ I love being able to choose what meals I want during the week which then generates a shopping list. It's great it has various dietary requirements so you can choose dairy-free or gluten-free etc. There is such a large range of recipes you can try from!! You certainly won't get bored having the same meals each day which makes it easier for long term goals that help you stick to eating healthy and control proportion sizes."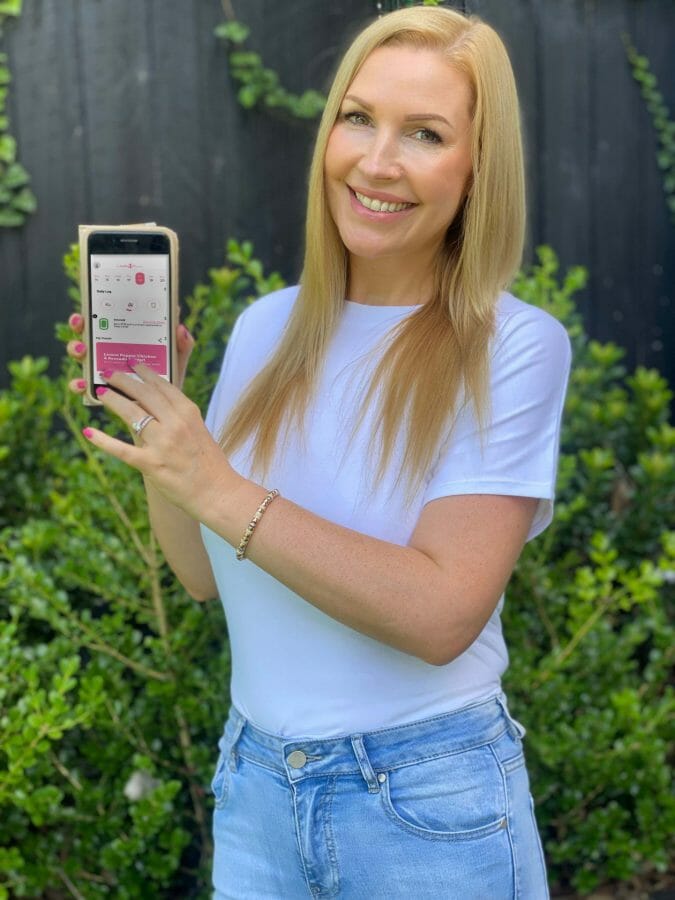 "I'm absolutely loving this app." – Shantelle
"It's a life-changer for me. So far I have lost 30kg using Healthy Mummy products and app. So many healthy recipes and fantastic workouts and I am loving the new sleek design. I am so excited to customise the home screen to suit my needs and I am loving how vibrant the colours are. It's is quick and easy to use, with everything at your fingertips."
"Love this app!" – Kristen
"Everything is right there for you! Recipes, meal plans, even a shopping list! It caters for all levels of activity, with endless workouts from beginner to advanced, in various different areas. The food is delicious and the variety in that is endless, with the added bonus of being kid-friendly and great on a budget. Simple, easy to use and full of great information!"
Are you ready to join the 28 Day Weight Loss Challenge and get access to this INCREDIBLE APP??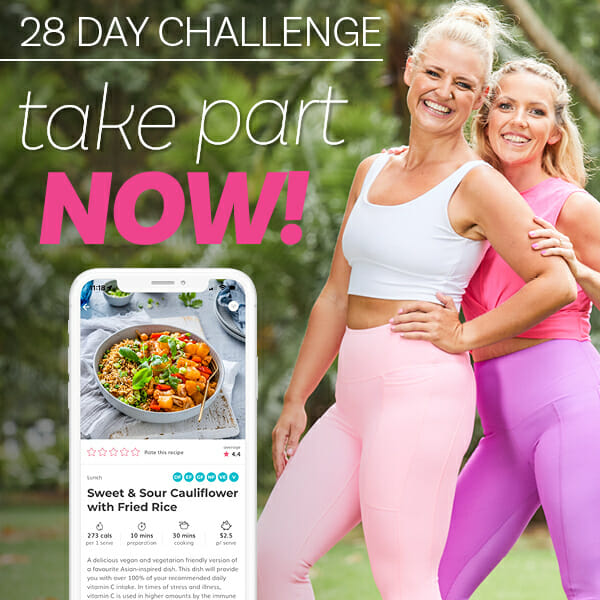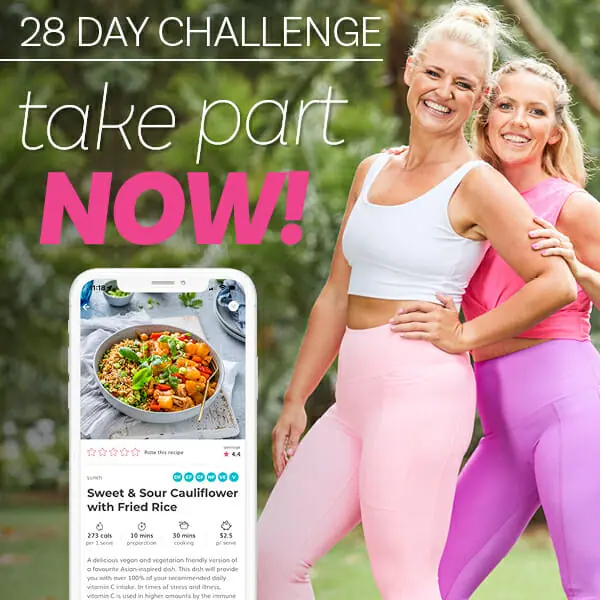 Each month our 28 Day Weight Loss Challenge gives you a meal plan, exercise routine and tips and advice to help you be the best version of yourself.
Do you find yourself victim to emotional eating? Take the stress out of putting so much emphasis on food and diet and try our 28 Day Weight Loss Challenge which has been described by 100,000's of mums as a lifestyle change!
With a weekly meal plan consisting of 3 main meals and 3 snacks – The Healthy Mummy's 28 Day Weight Loss Challenge can help you stick to a healthy food plan and hit your weight goals.
To learn more about our 28 DAY WEIGHT LOSS CHALLENGE CLICK HERE or purchase our Smoothies.
The Healthy Mummy Private Support Group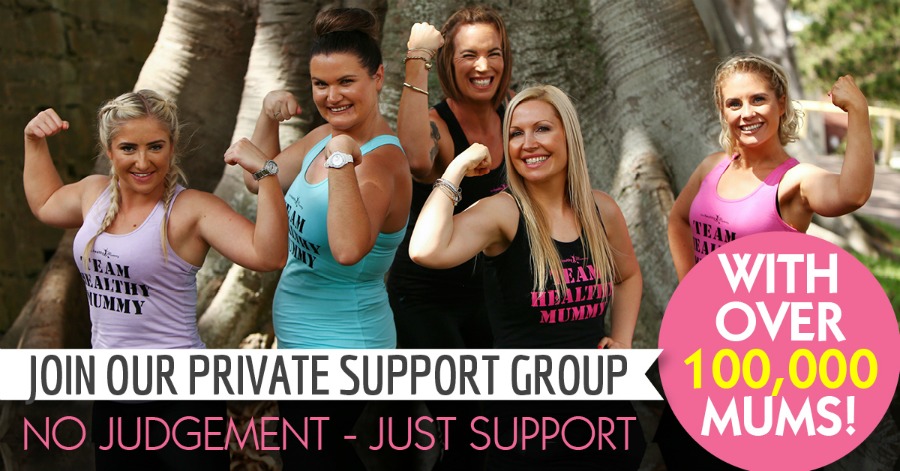 Need support? Look no further than our huge community of mums, who will support and encourage you. Join our supportive community.
Losing weight can be really tough. But losing weight isn't just about dieting and exercising – it's about being in the right place mentally to change your life and on the Healthy Mummy plans we are here to help you achieve your goals.
Push yourself and sign up for the 28 Day Weight Loss Challenge, click here for more info.