Survey uncovers the real struggles for working parents
The annual National Working Families Report surveyed more than 6,000 parents and carers in Australia, the results found that a shocking 62 percent of parents were struggling to look after their own physical and mental health while juggling with work and family life balance.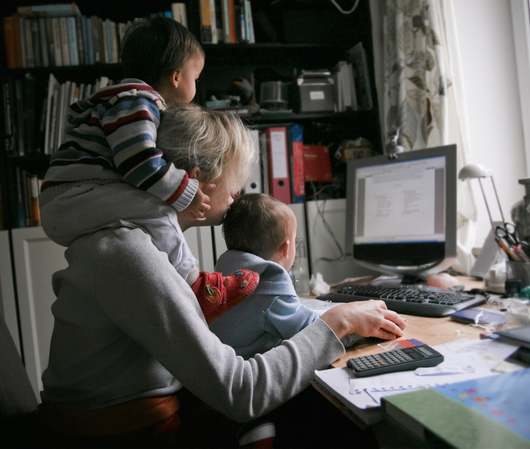 Survey uncovers the real struggles for working parents
The report found two-thirds of working parents were struggling to care for their physical and mental health due to stress and the tension of working and caring for their family. This resulted in one in four thinking about quitting or "actively intending to" leave their job.
The survey of 6289 parents in the professions of science and technical services, health care, education, training and IT found that one-third admitted the work-family juggle is putting "stress and tension" on their relationships with partners and children.
The parents surveyed admitted they were under "a lot" or "a great deal" of stress and two-thirds reported feeling too emotionally or physically drained when they got home from work to contribute to their family.
88 percent of parents and carers reported being able to access some type of flexible work, two-thirds reported that it is more acceptable for women to use family-friendly work options than men. And nearly half of all parents said that a worker's commitment to their job was questioned if they used family-friendly work arrangements.
23 percent of mothers and 13 percent of fathers reported receiving negative comments from managers and supervisors for using paid parental leave.
Emma Walsh, CEO of the social enterprise Parents at Work, which commissioned the research said it was "startling" that such a large proportion of parents struggled to care for their health.
"We asked parents what their biggest challenge was an overwhelmingly it came back as looking after their own physical and mental wellbeing from when children are born to about the age of 16," said Ms Walsh.
"But a growing number is feeling a huge responsibility to support kids right through Year 12 as well and also arranging work around that to be there because of the weight of expectations."
Professor Rae Cooper, co-director of the Women, Work and Leadership Group, said it was not surprising working mothers (who made up 80 percent of respondents) were expressing concerns about stress. "Full time working women with young children are among the most stressed members of the Australian labour force," she said.
"At the moment, women are bending to the needs of demanding family life and to the pressures of inflexible jobs … They are squeezed on the one hand between inflexible jobs and workplaces that do not accommodate the need for flexibility and, on the other hand, family arrangements that assume it is the mother's job to be the primary carer of children and the carrier of mental load at home."
How to ease the load
One of the biggest tips to help ease parents' stress load is a good organisation plan! This is exactly where the Healthy Mummy can step in and help you take control.
The Healthy Mummy supports mothers with things like meal prepping, organisation, advice, budgeting tips and managing your physical health with suitable home fitness plans PLUS you can join our online community full of helpful, caring mums.
Like these mums…
The Healthy Mummy can help ease the stress for working families
Lauren Kolstad's story
Lauren Kolstad, 36, from Newcastle in New South Wales, has two children aged 7 and 3. She works four days a week for the Australian Public Service.
Lauren has been following Healthy Mummy for five and a half years.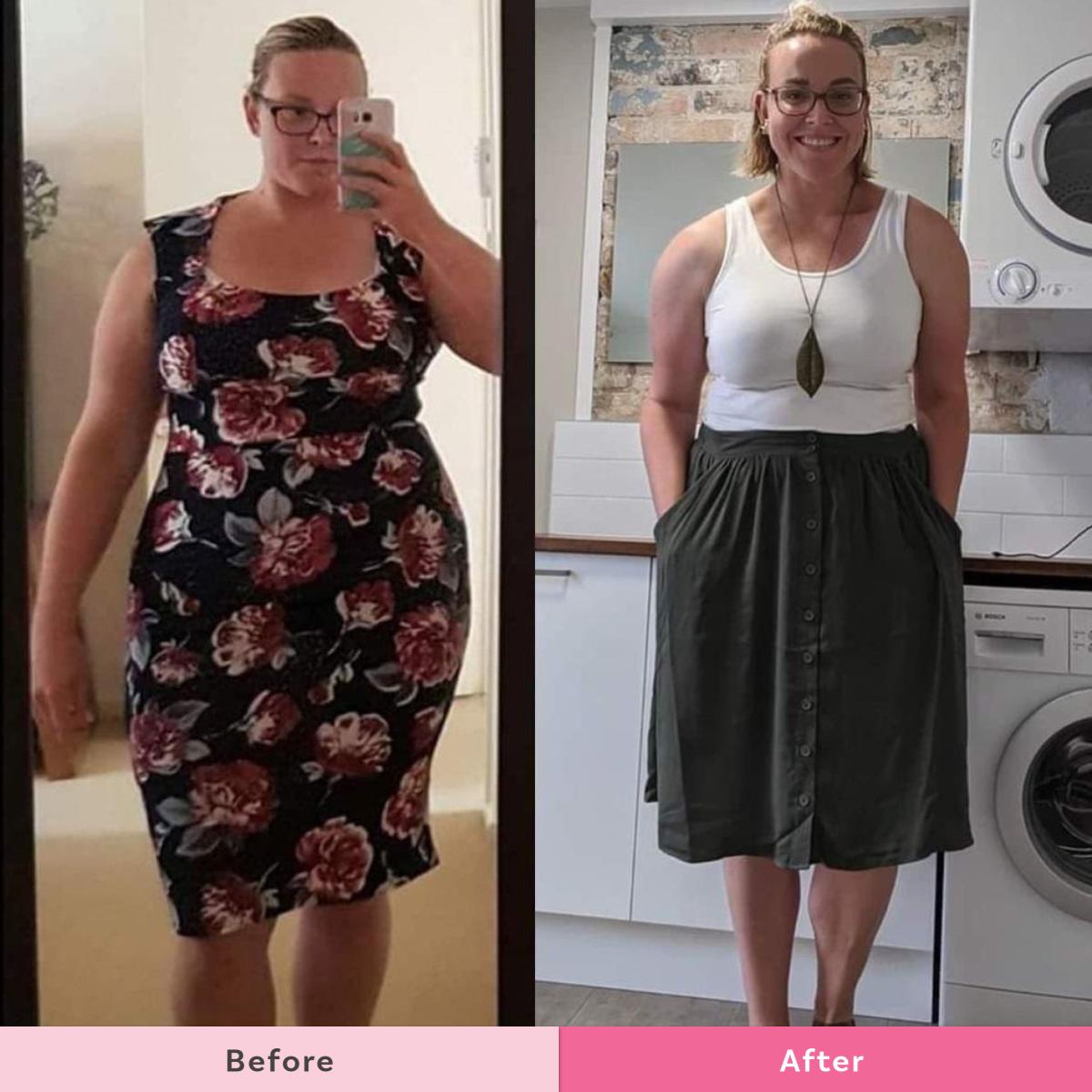 "When I first joined I lost 27 kilos in 10months, then had my second baby and lost 6 kilos this time around."
"I was struggling to play with my son, to get up and down on the floor, to walk up hills, and couldn't fit on the slide at the park. After I had my son I was on medication for high blood pressure.
"Before I joined Healthy Mummy I was not in a great place with PND, anxiety, and depression and used food to cope.
"Now I'm an active mum. The mum who says yes to the park and the beach and life.
"I don't take any medication, I don't struggle with day to day activities. While I still have to be mindful of my mental health, I use other strategies to help instead of food."
How The Healthy Mummy helps make Lauren's life easier as a working mum
Lauren shares, "I work full-time hours 4 days a week and on my days off I don't really want to be meal prepping. It's not something I enjoy and I also feel a bit like I need to spend that time with my family after spending most of the week at work. That's where the 28 Day Weight Loss Challenge app is absolutely invaluable to me as a working mum.
"For me, meal planning is the new prep. So rather than spend hours prepping, I customise my meal plan to suit the time I have in the kitchen (which isn't much).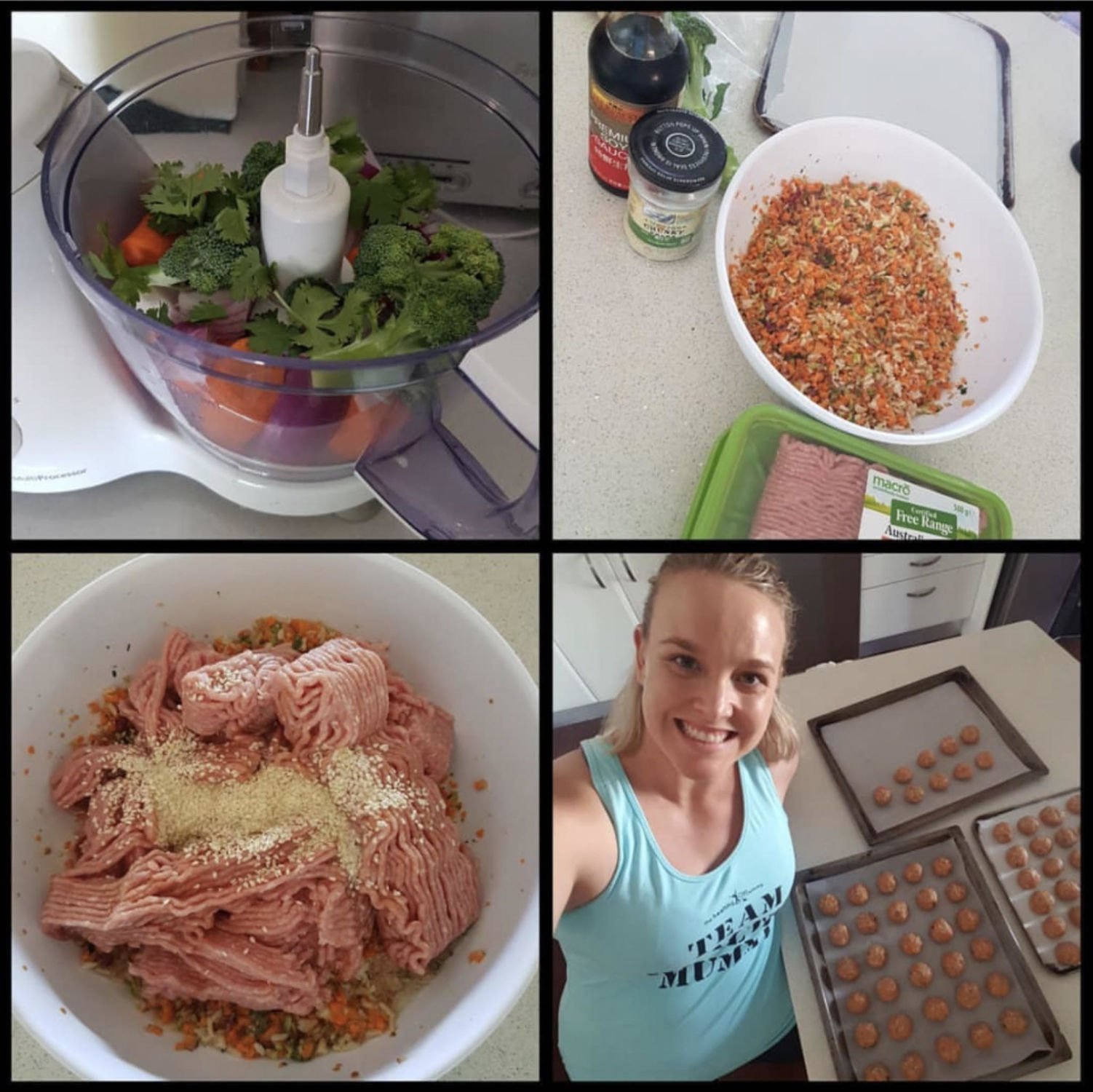 "I love the 'on the table in' recipe filter and use it to choose 15-30min dinner recipes for work nights. It means we always have a freshly cooked dinner and never get bored.
"I've even cooked these recipes on the Healthy Mummy Facebook page – so they really are recipes that are simple to make but my family love – perfect for busy mums.
"I also really love the favourites tab on the app. I find the simple, easy snacks work best for me (especially at work), so once I find one I love, I favourite it and then customising my meal plan is even quicker and easier each week and I've built up an awesome collection of favourites that I can swap in."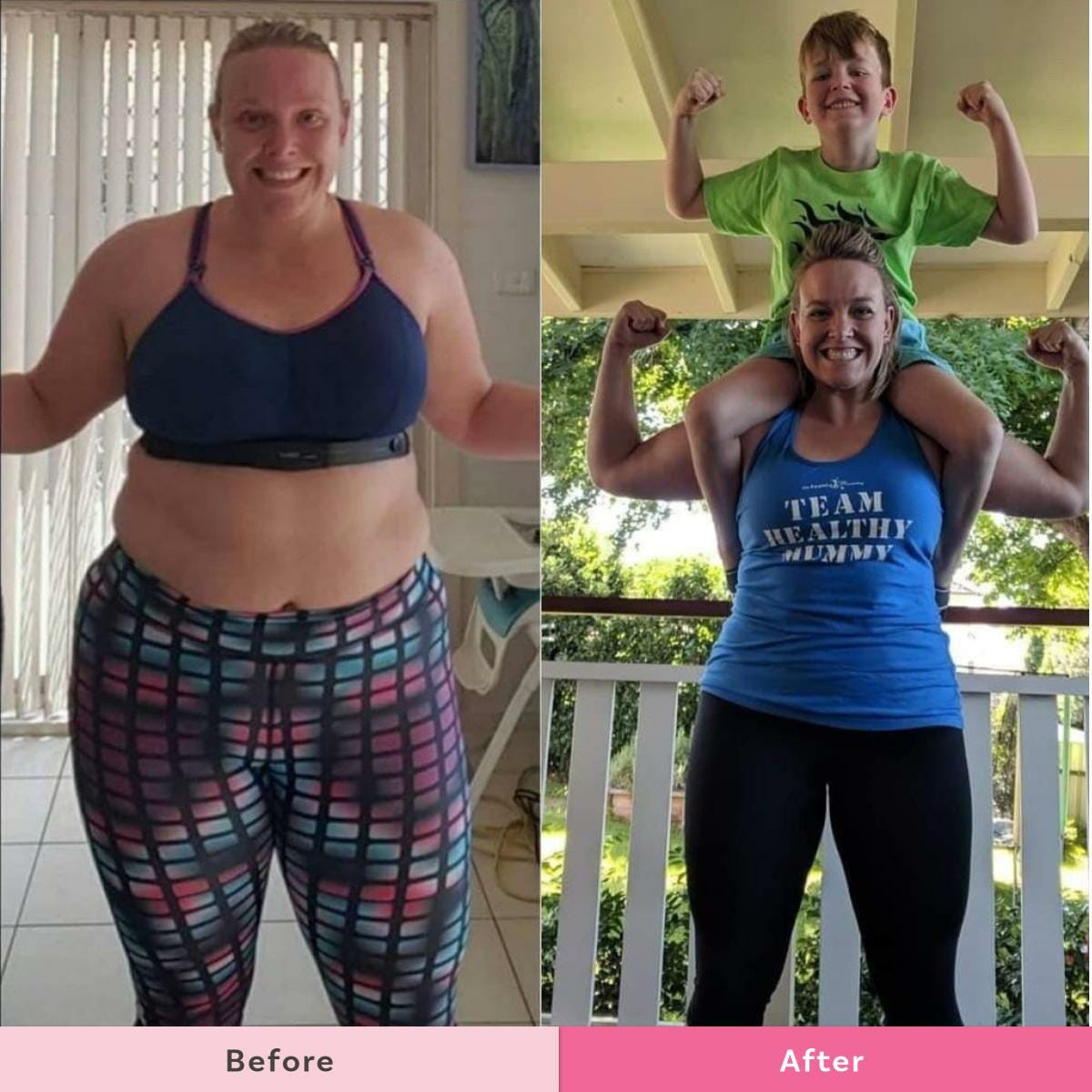 Budget tips
Lauren says because of the meal plans in the app she can use the same ingredients multiple times a week which helps a lot with budgeting and keeping costs down.
"We now spend $180 a week on food for our family of four (saving us thousands a year from what we used to spend).
"The Healthy Mummy 28 Day Weight Loss Challenge app saves me so much time and it's such a relief not having that 'what are we going to have for dinner' dilemma on work nights where I have 30 mins to walk in the door and get food on the table.
"With the app I have everything in the one place, so I know once I sort my meal plan for the week, that my shopping list is ready to go and it's set out in categories which makes shopping so much faster."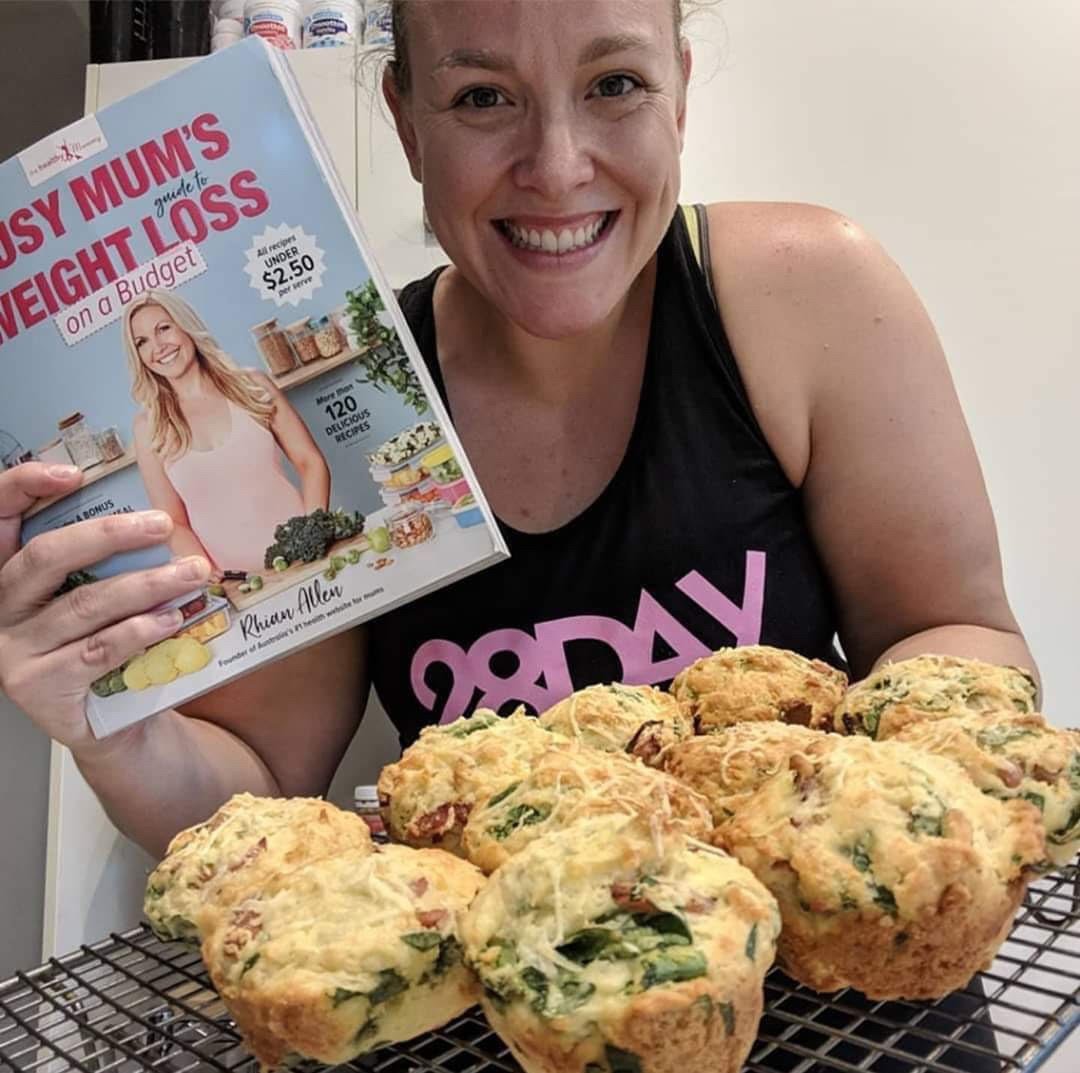 How it helps Lauren manage her physical health using the Healthy Mummy home fitness plans
"When I first joined, the 28 Day Weight Loss Challenge a 5km walk a week was all I did for the first 3 months and I lost 15kg.
I love that I can workout at home, and it's even entertaining for the kids who join in when they're not at school/childcare. I've even been able to keep my exercise up while away on holidays thanks to the app.
"I love that I can role model healthy lifestyle habits using the app fitness plans."
Summer Bostock's story
Summer Bostock, 31, from Loganlea in Queensland is a working mum of 3 boys aged four, six and seven. She works as a SEP Teacher four days a week. (special education)
Summer shares, "I've been with The Healthy Mummy for a couple of years but after many injuries and excuses, I decided that enough was enough and needed to do this seriously and for life!"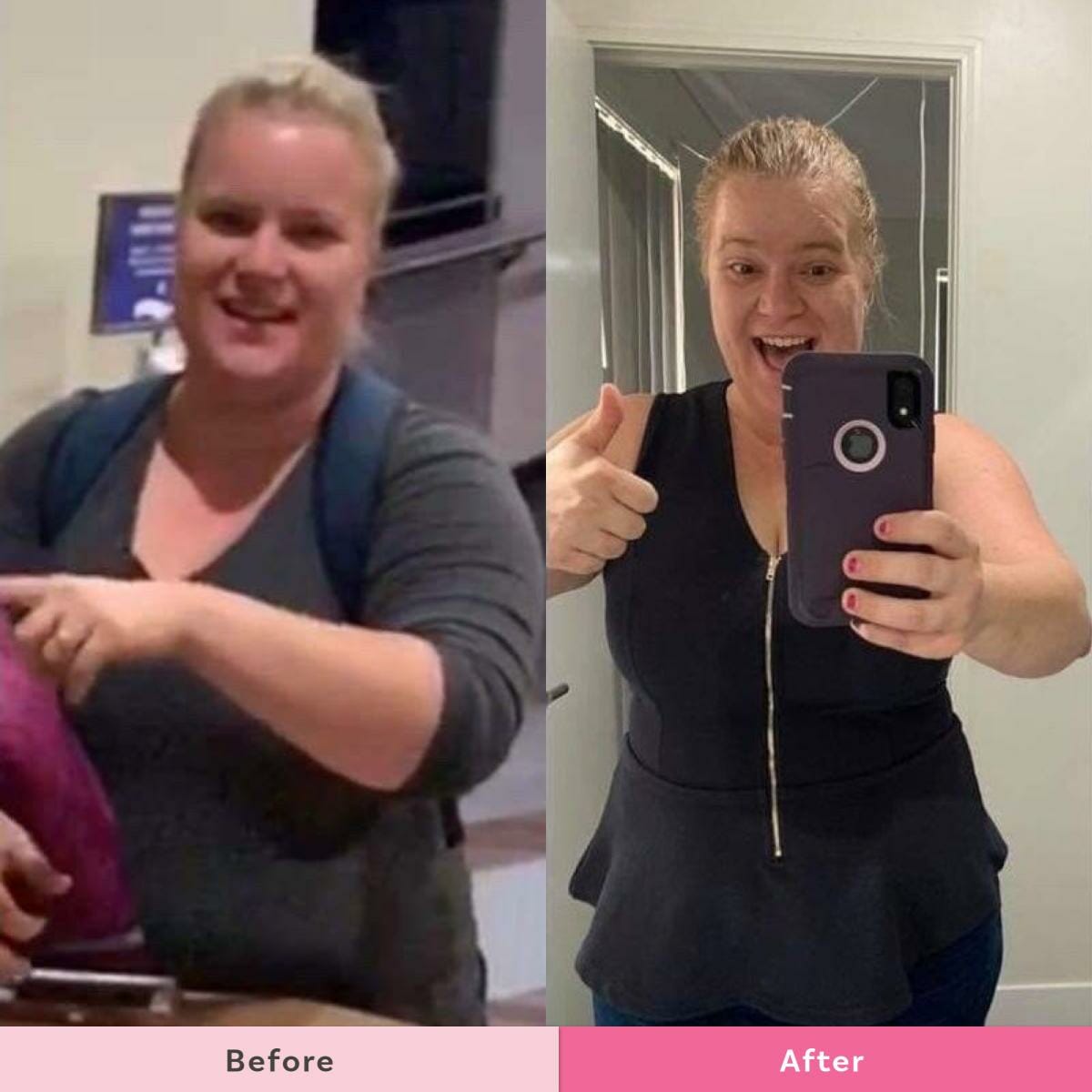 "In the last two and a half months, I've lost 9 kilos. My heart issues have almost gone. I don't get issues with my feet because when you lose weight it's actually losing double on the weight on your feet if that makes sense. It helps me walk so much easier without pain!."
"Plus I'm a lot calmer now that I'm fueling my body right."
"I LOVE having the 28 Day Weight Loss Challenge app. It's so easy to find out what I'll make for dinner and meal plans for the next week on my lunch breaks!
"Healthy mummy has taught me how to cook many different meals and ones that don't use many ingredients which save money.
"I can also change the serving size so that I can have leftovers. Who doesn't love leftovers for work lunch? Also, the Healthy Mummy Smoothies save me a lot of time and money. They are delicious and super handy.
"Due to budget restrictions we can't afford a gym membership but it doesn't matter as I don't need one being a lifetime member. I always have access to so many workouts on the app. I use these workouts at least 4 times a week atm.
How The Healthy Mummy helps make Summer's life easier as a working mum
Summer shares, "As a mum of three boys (two with additional needs), working as an SEP teacher aide 4 days a week and just general cleaning that always has to be done I need to make my life easier.
"With The Healthy Mummy, I can organise my meals so quickly, I can do meal preparation on Sunday and get workouts done any time of the day.
I'm so thankful for Healthy Mummy giving me everything I need plus all the support I need. So thank you for helping my life and my family's life become healthy and less stressful."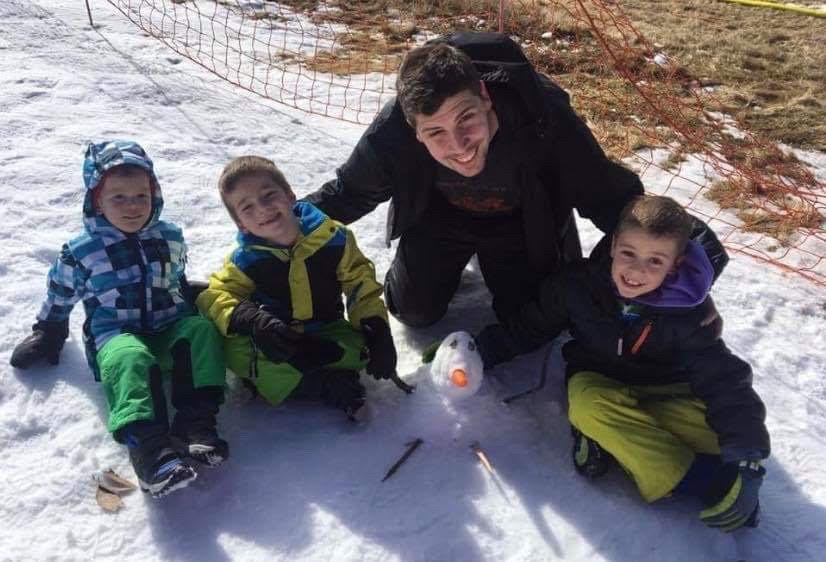 Naomi Rajamanickam's story
Naomi, 30, lives in Adelaide, South Australia and has two boys, a 9-year-old with additional needs and a 2-year-old. She is a surgical scrub nurse.
Naomi joined The Healthy Mummy in late July 2018.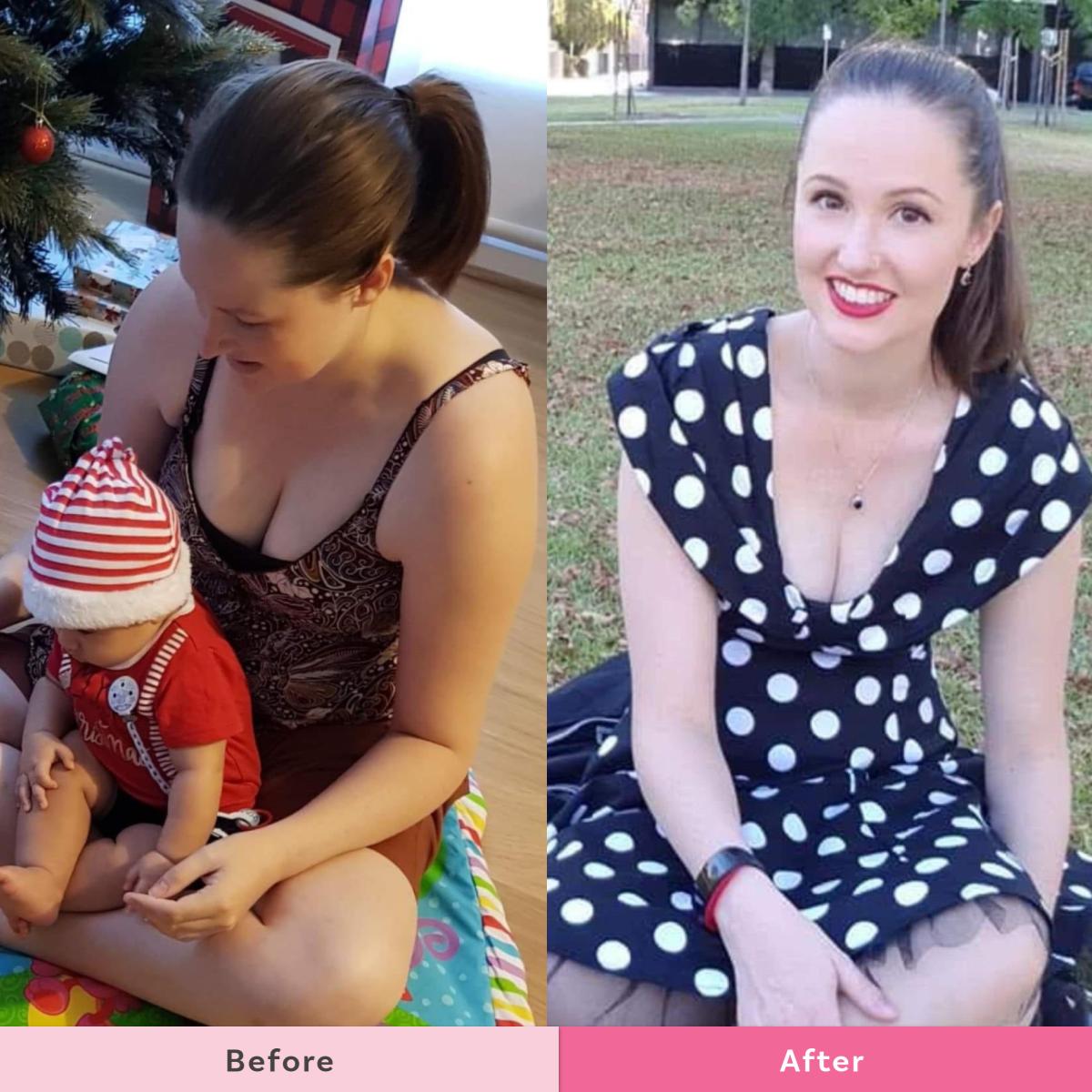 Naomi shares, "I was around 60 kilos when I joined Healthy Mummy. I went down to my goal of 52 kilos, but I still wasn't comfortable in the changes in my body from my  IVF and pregnancy journey so I changed goals! I'm back up to 57 kilos but I am stronger and still fit the same size 6 jeans that I wore at 52 kilos!
"With Healthy Mummy I can get up with the kids, do school and daycare drop-offs, do a big weights workout at the gym and then work a full shift at work getting home at around 10 pm! That's a LOT of energy I didn't have before Healthy Mummy!"
How the Healthy Mummy helps make Namoi's life easier as a working mum
"The 28 Day Weight Loss Challenge app is a total lifesaver because I can set meals around our shiftwork. I do the grocery shopping using the app shopping list which is great as I can add to it if needed and tick off what I know is already on hand so I'm not overstocking/wasting food.
"If we have a tight budget week I search for lentil meals or mince meals to keep costs down. There are so many meals my kid's love that are cheap and easy to make so it never feels like we are 'stuck' eating things because of our budget.
Exercise at home
"Before I had the energy and before I felt comfortable in the gym I started with the Healthy Mummy videos (and I still use them if I can not use creche because the kids are sick or it's a public holiday).
"I have a health condition that affects my balance so I felt more comfortable doing the videos in the privacy of my home but they were still pushing me plenty! I'd put the baby for a nap and grab my yoga mat! These days with a toddler I use him as a little weight (well a big 12kg one) and encourage him to copy me.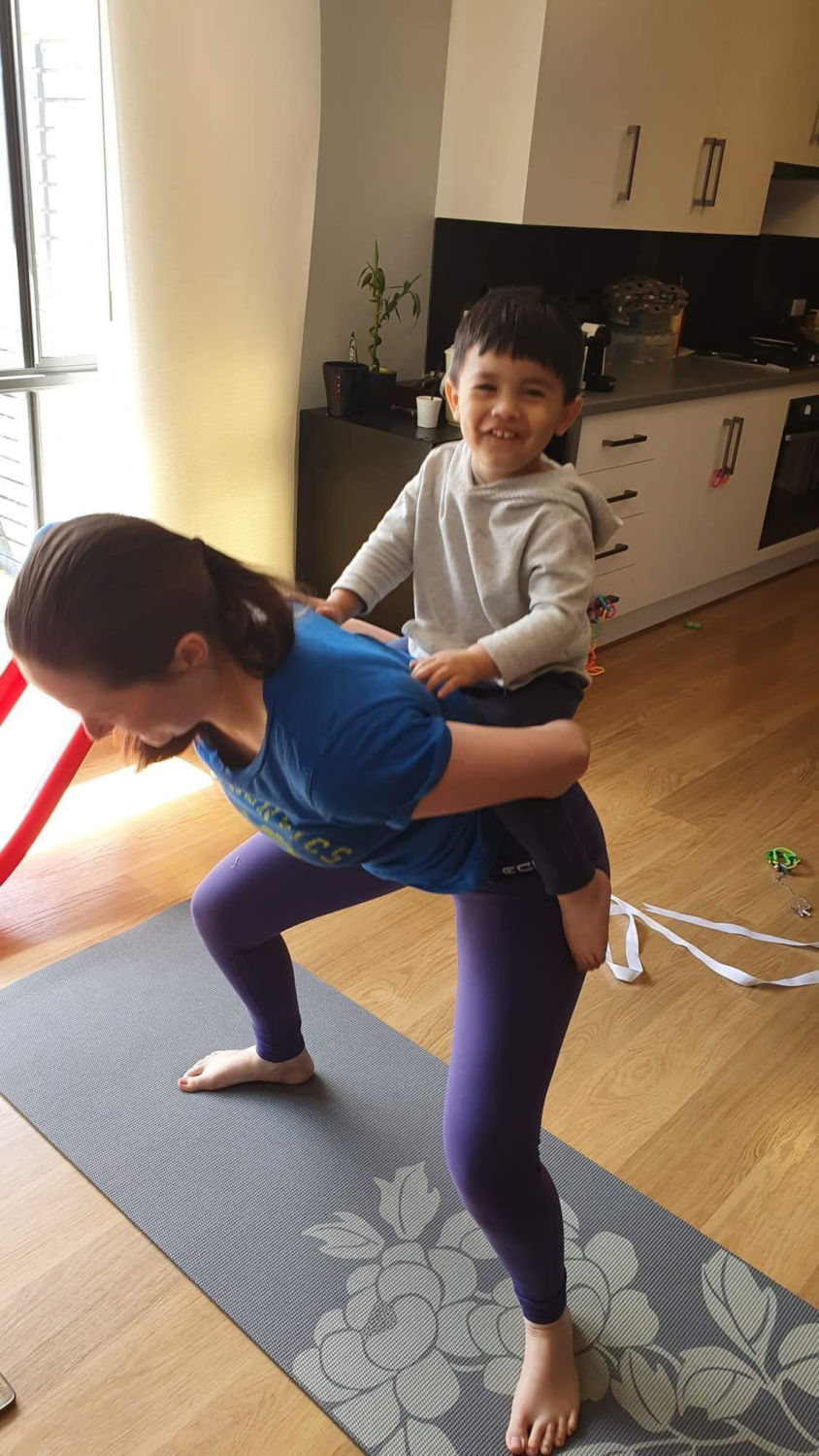 "Without Healthy Mummy we would likely eat more takeaway! It would be a vicious cycle of bad foods = less energy and less energy =less motivation to try and come up with meals and make them.
"We would spend much more on food (we used to buy youfoodz for work meals) whereas now I can plan to cook extra and having a plan and backup options in my freezer it is much less stress during the week of suddenly having to come up with meals."
Join the 28 Day Weight Loss Challenge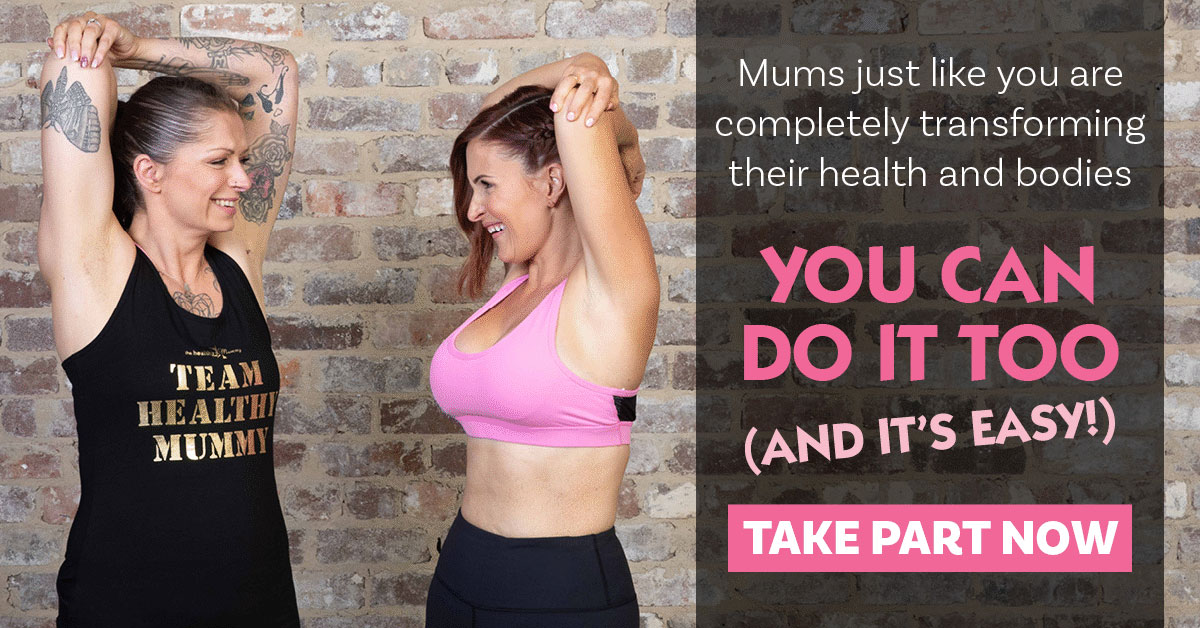 The no.1 mums only health, fitness & weight loss program – 28 Day Weight Loss Challenge.
It is like a PT, Coach, Nutritionist & Chef – ALL IN YOUR POCKET – with EASY to follow food & fitness plans
You get unrestricted access to :
● Nutritionist & chef designed weekly meal plans
● Personal Trainer crafted At-home workouts- 28 minutes and under
● Daily Motivation from My Coach
● Personalised Shopping lists to make life easy
● Over 4,000 healthy and delicious recipes at your fingertips
● REAL TIME support from The Healthy Mummy Team and OVER 200,000 other mums