The Air Fryer Recipe that's got EVERYONE talking!
The Healthy Mummy recently launched a whole new 'Air Fryer' Meal Plan to the 28 Day Weight Loss Challenge in the Healthy Mummy App and there is one particular recipe that has proved SOOOOOO popular, mums can't stop sharing how good it is in the Healthy Mummy Community.
It's the UTTERLY delicious Chocolate Chip Cookie Tart!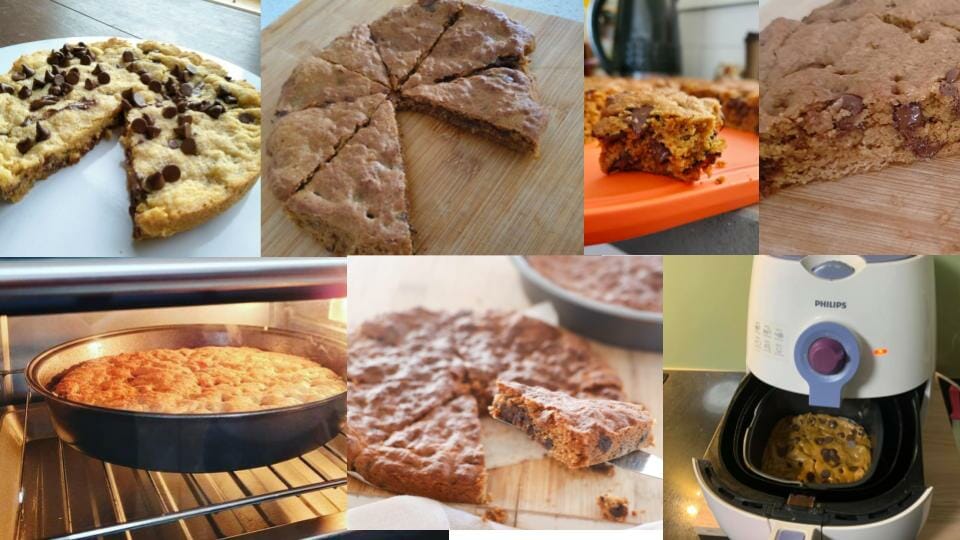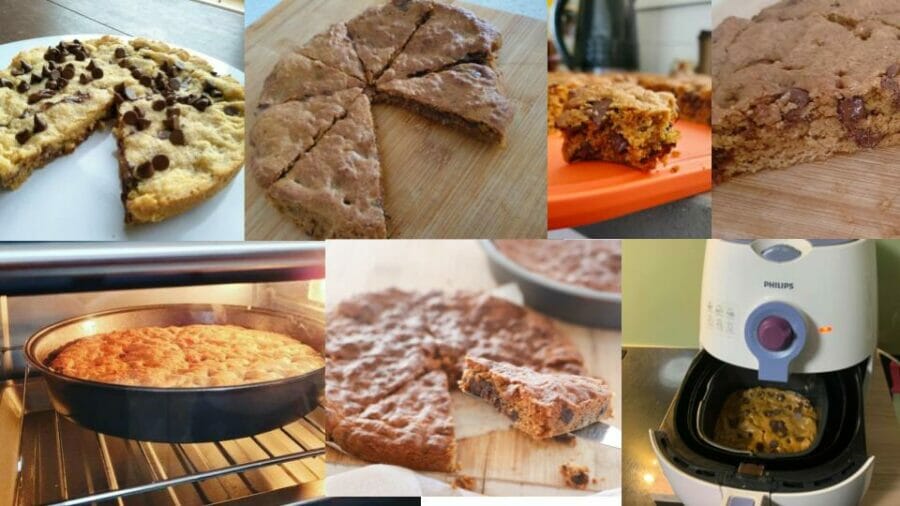 This yummy cookie tart really does taste as good as it looks and is only 191 calories per serve. Many people don't realise how good the air fryer is for these sorts of sweet treats and this recipe is no exception. It's really easy to prepare and takes no time to make the mixture and then use cake tins that will fit in your air fryer.
The result is a beautiful crunchy and gooey giant cookie that you slice into individual pieces. YUM! Not only has it been a massive hit with mums, but kids are also raving about it with some pleading for it to be a lunch box regular!
Scroll down for all the recipe details and to hear what mums have been saying about it.
A word of warning however, for this amazing recipe you will need one other thing. Discipline. Discipline not to eat the whole thing!!! One mum cleverly suggested not putting it in a clear container as it needs to be hidden! That's how good it is!
Every month, new recipes like this are added to the Healthy Mummy App as part of the 28 Day Weight Loss Challenge.
Hear what mums are saying about this new recipe!
Emma Hayward says "Ok I need to take a moment for this one.  Wow!"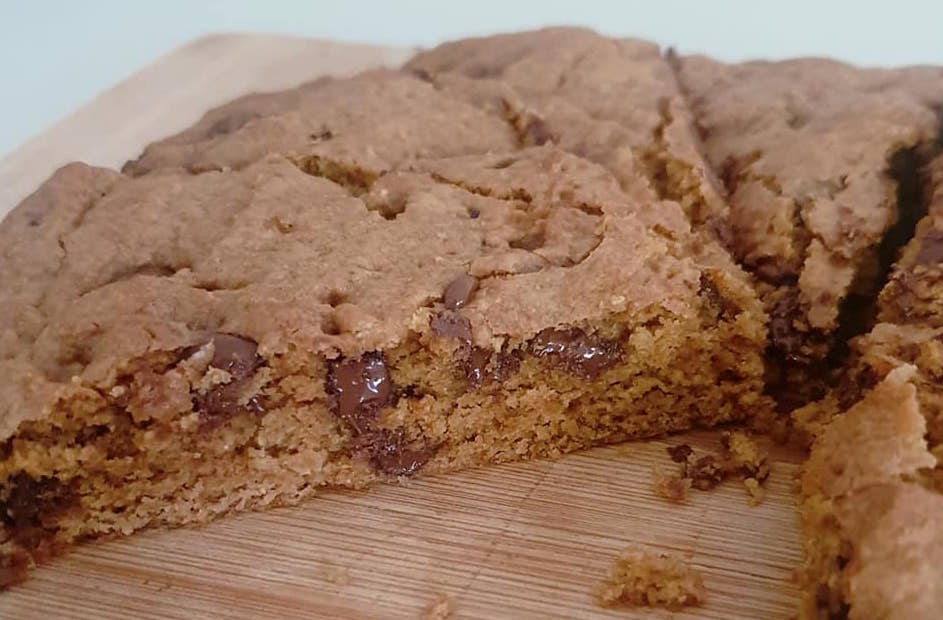 "This recipe is the chocolate chip cookie tart from the new air fryer meal plan and it is honestly amazing. The Healthy Mummy has really outdone themselves with this one! This will now be my go-to dessert dish for events, birthday parties and special occasions….and just a random Monday arvo!
If you haven't already, you need to try this!"
Tracy Mohammad says, "OMG I was so jealous seeing all the cookies pics everyone was posting. Now I know why everyone has gone nuts over it."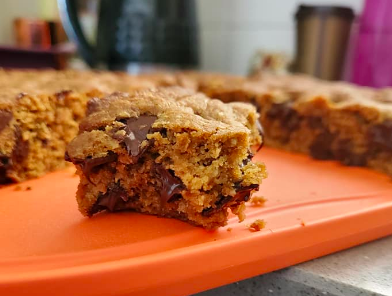 "This is by far the best cookie I have ever made. Unbelievable delicious OMG goodness. Ladies if you haven't made it I suggest you do because it is absolutely amazing. Everyone must make this cookie."
Courtney Thursfeild says "I've been seeing this being made all week and I had to jump on board – it's the Chocolate Chip Cookie Tart."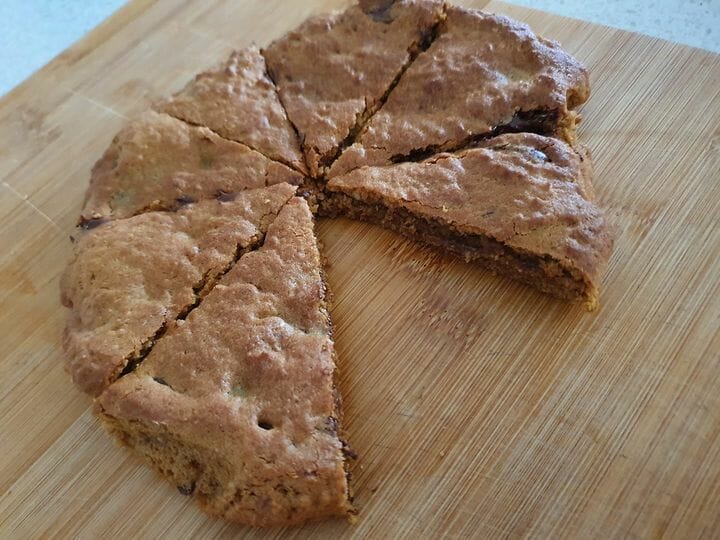 "It got an enormous thumbs up from Miss 7, and has been requested for her lunch box this week. Super easy, and delicious!!"
Nikki Myles says "This is one serve right?"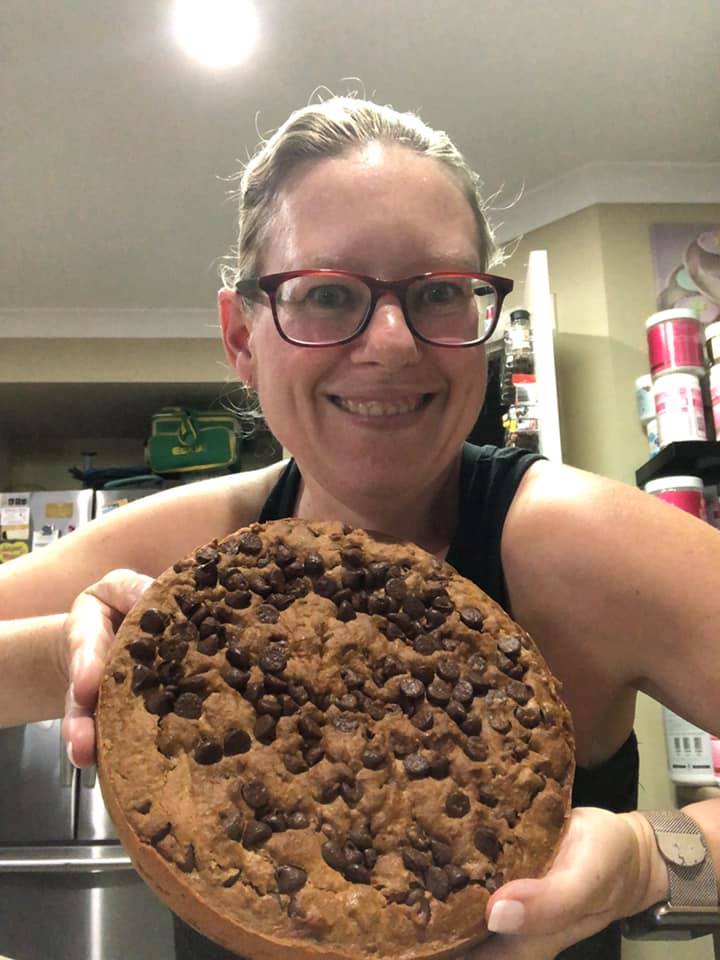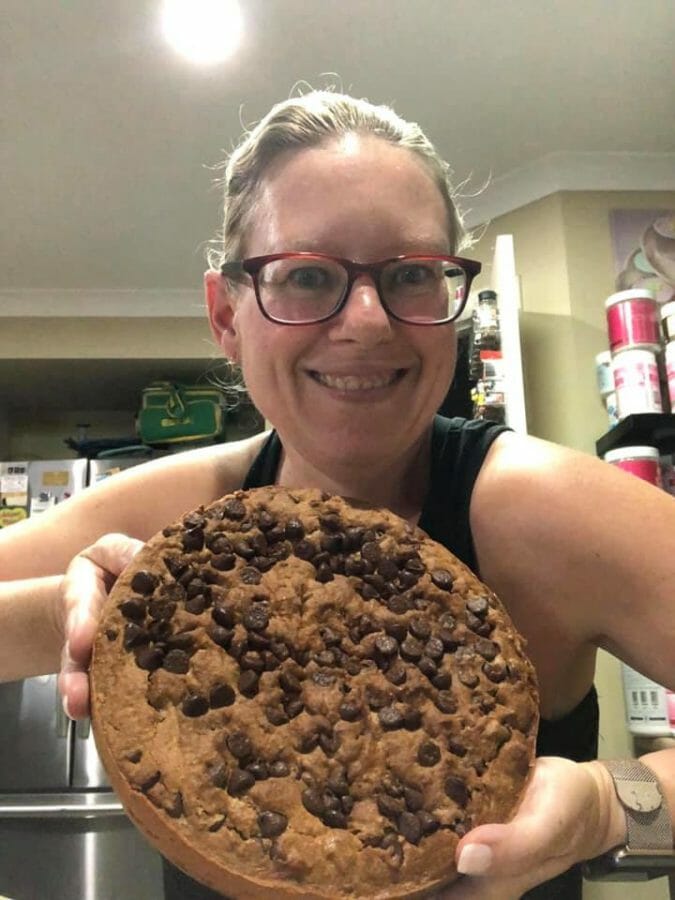 "Chocolate chip cookie tart – It's so addictive and delicious. Get onto this one!"
Nik Green says "Omg there's a new favourite dessert in town!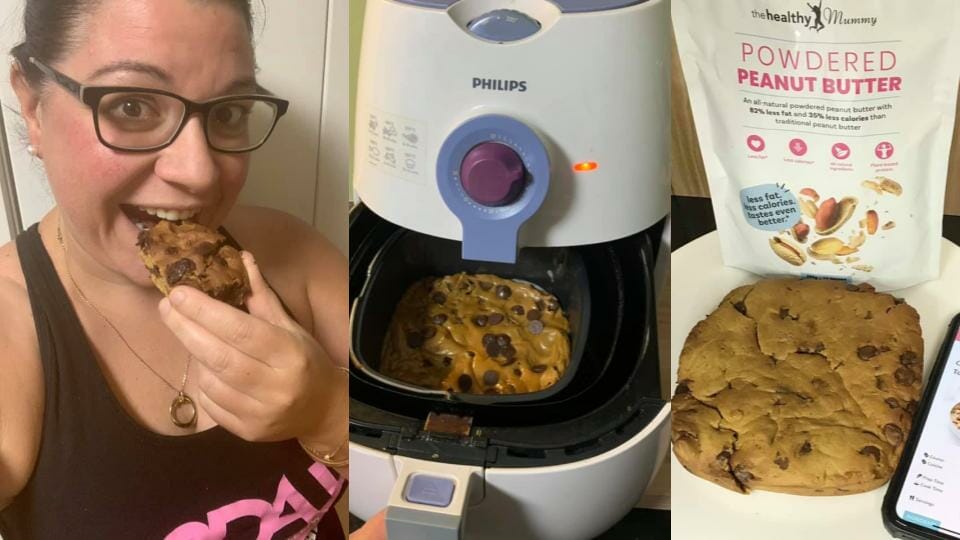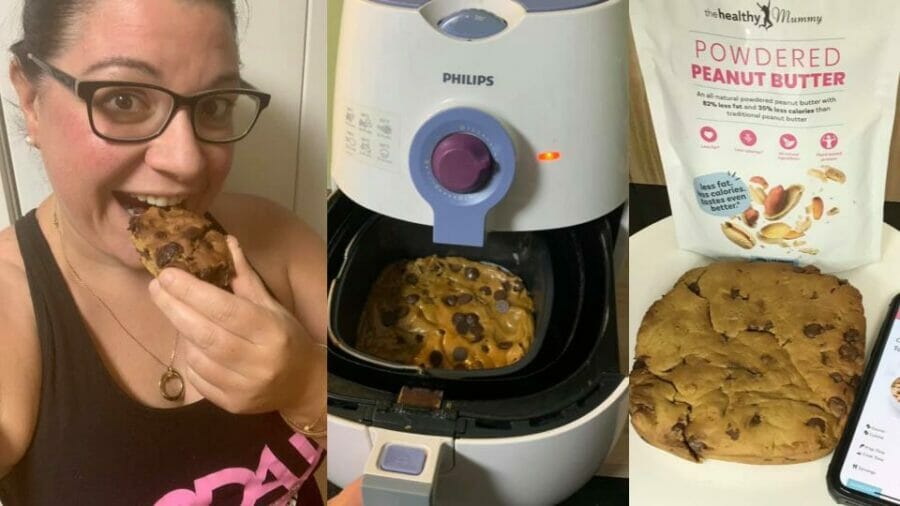 "I took it up another level by adding the powdered peanut butter to it! Do yourselves a favour and make it!"
Natasha Behm says, "Chocolate Chip Cookie Tart ready for dessert this evening."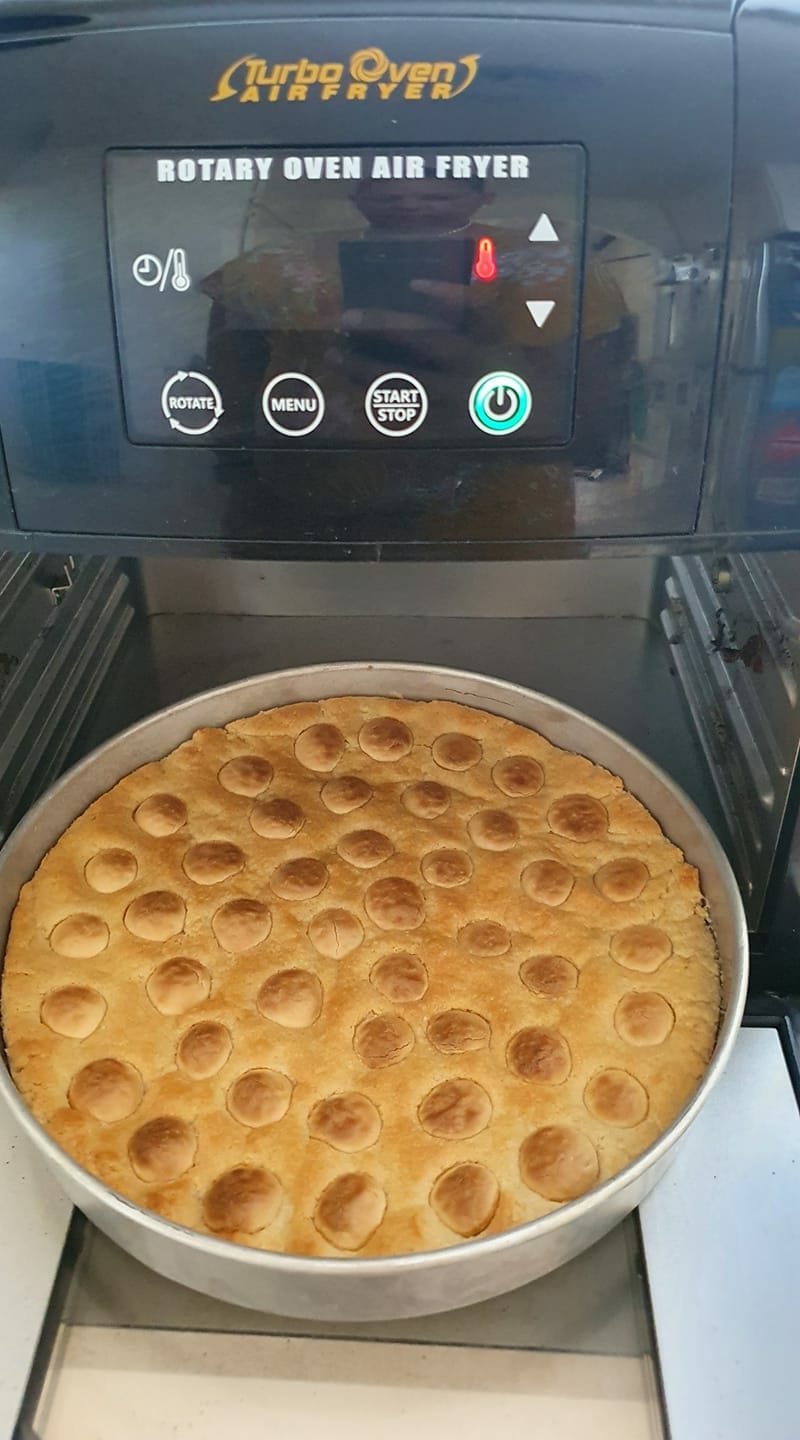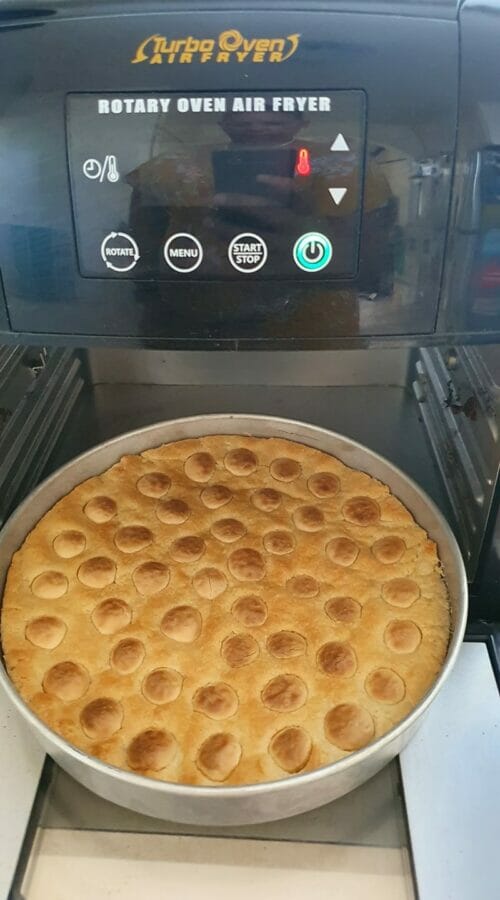 "I'm so excited for the air fryer meal plan. I have two air fryers a basket and a oven and they haven't been used much. I didn't have all the ingredients so I've improvised with peppermint essence and white chocolate buttons and spread them as a topping"
Renae Nicolson says "The air fryer chocolate chip cookie tart is magic… disappears after 5 minutes of being out of the air fryer!!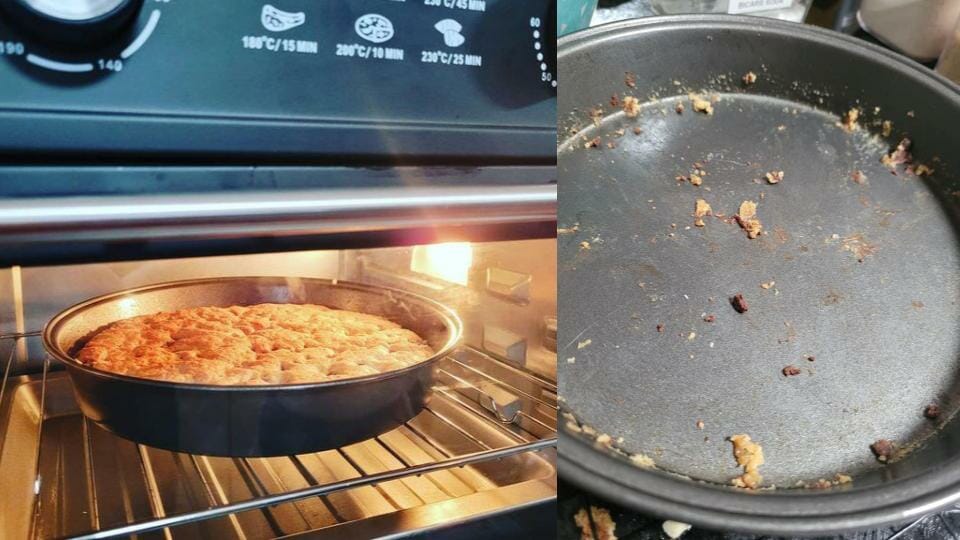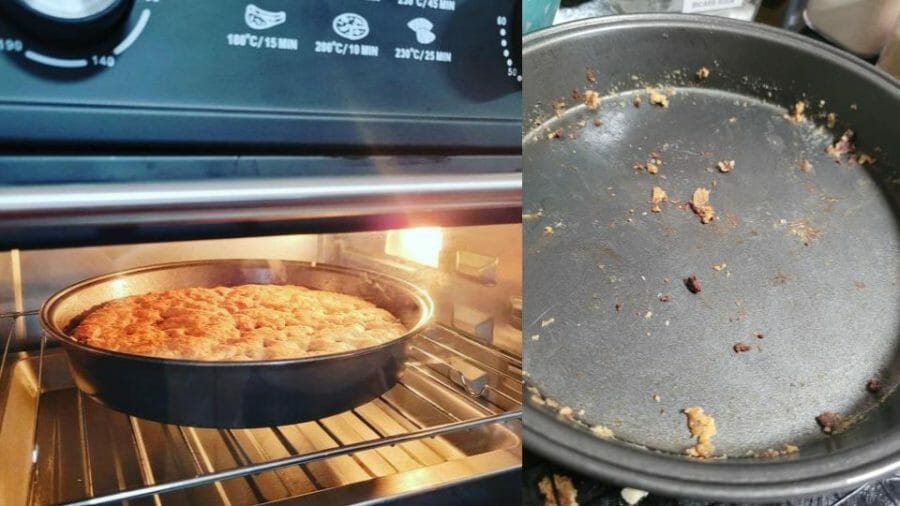 At least it's kid friendly and the recipe makes two!!!
Ready to give it a go?
Get the recipe for the Air Fryer Chocolate Chip Cookie Tart here
Don't have an air fryer? We also have an oven-baked recipe version available on The 28 Day Weight Loss Challenge
Top Ten Tips to get the most out of your Air Fryer!
For thousands more amazing recipes this,  join the 28 Day Weight Loss Challenge.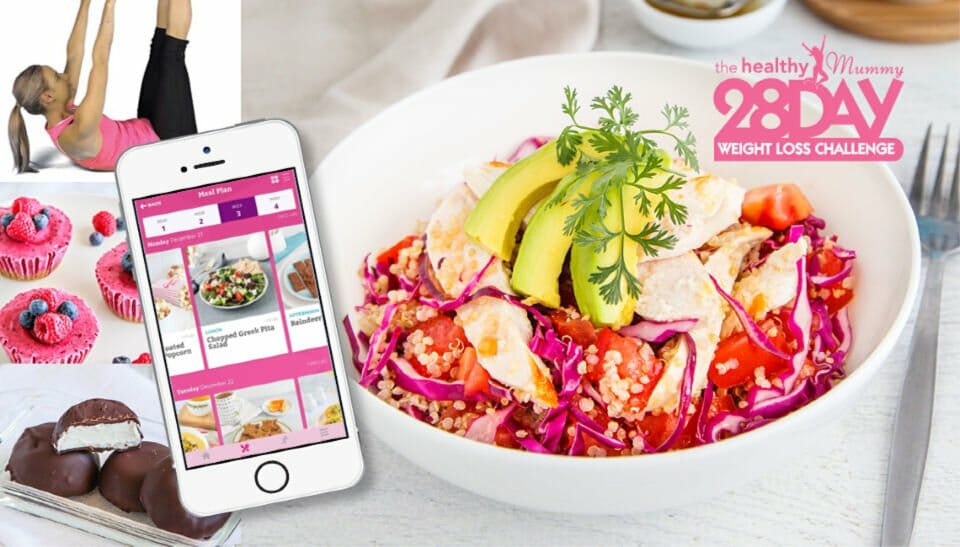 Each month our 28 Day Weight Loss Challenge gives you a meal plan, exercise routine and tips and advice to help you be the best version of yourself.

Do you find yourself victim to emotional eating? Take the stress out of putting so much emphasis on food and diet and try our 28 Day Weight Loss Challenge which has been described by 100,000's of mums as a lifestyle change!

With a weekly meal plan consisting of 3 main meals and 3 snacks – The Healthy Mummy's 28 Day Weight Loss Challenge can help you stick to a healthy food plan and hit your weight goals.

You can find out more or join the 28 Day Challenge HERE.